Introducing: The Oris Divers Sixty-Five Fratello Limited Edition
Based on a beautiful Oris Star dive watch from 1968
Meet our second collaboration with the brand from Hölstein, the Oris Divers Sixty-Five Fratello Limited Edition. The entire Fratello team and I are incredibly proud to present this new Fratello × Oris collaboration. We never made it a secret that we love vintage watches and appreciate a well-done re-edition of a timepiece from the past. The Oris Divers Sixty-Five Fratello Limited Edition is heavily inspired by what I believe is one of the most beautiful vintage Oris watches I've seen to date, the Oris Star dive watch from 1968.
Whereas our first Fratello × Oris Big Crown Pointer Date collaboration — nicknamed the "Fratelloris" — was a classic model with a modern twist, I would say that this new Divers Sixty-Five Fratello Limited Edition is more interesting to those who enjoy vintage-looking watches. I will go over the specifics in a bit, but this second "Fratelloris" definitely has a lot of details from the Oris Divers heritage that you will appreciate.
The Oris Divers Sixty-Five Fratello Limited Edition
We know you love details when it comes to watches, and we kept our eyes and ears open in our comments section in regard to Oris. The Hölstein brand was also very happy to chime in with ideas and granted many of the wishes that we had for this watch. Trust me, we went back and forth with Oris about the smallest details for this Divers Sixty-Five edition for Fratello. We labored over the proportions of the hour markers at 12, 6, and 9 o'clock, for example, the use of dots on the bezel, and even the small split on the hour hand that we wanted to remove. We probably drove the Oris team nuts, but both parties are incredibly happy with the result. This is a vintage-inspired watch that you can wear every day, even in the pool (tip: use the rubber strap that comes in the package).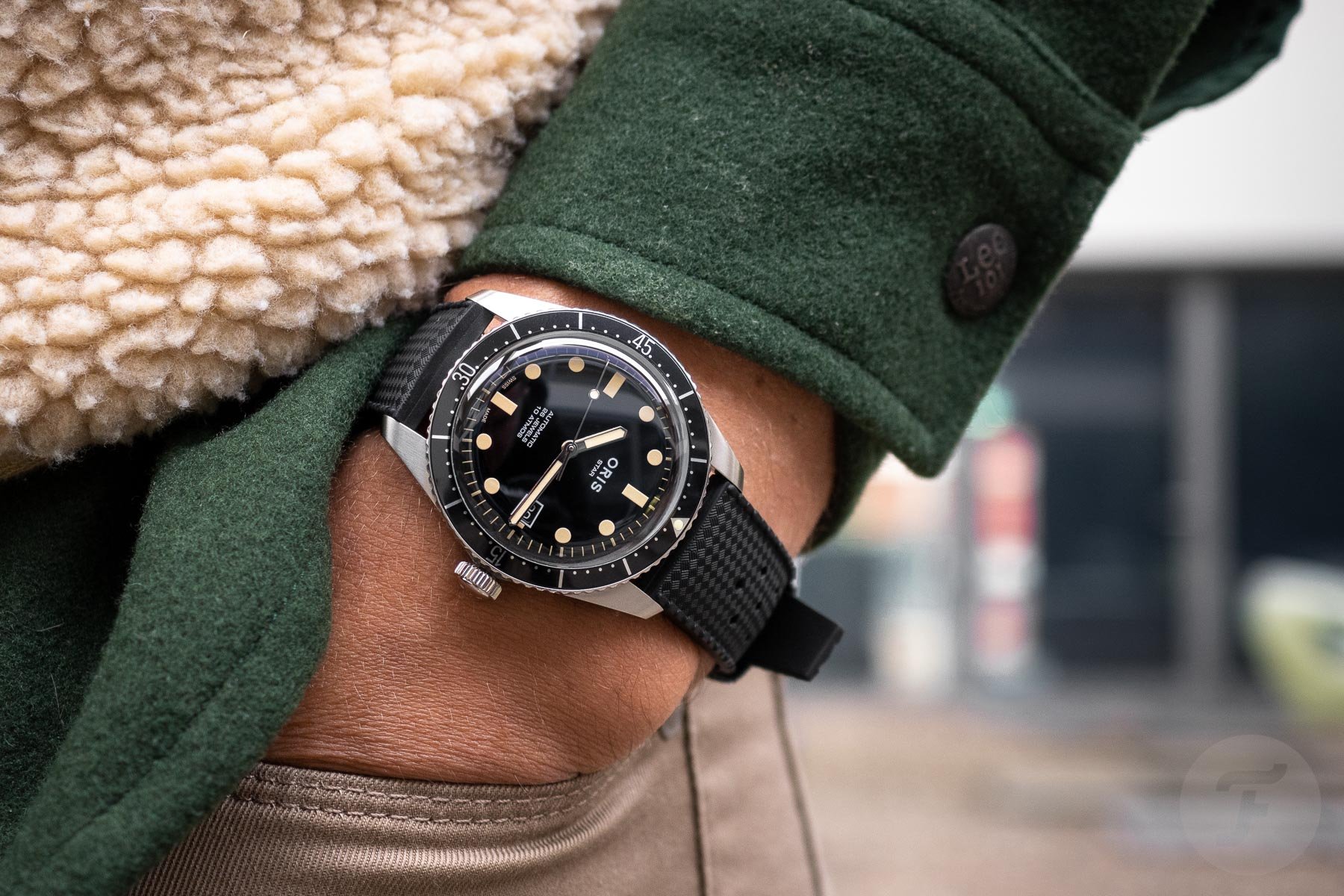 Oris Star
But let's take one step back and talk about the inspiration for this new Oris Divers Sixty-Five Fratello Limited Edition. This dive watch harks back to one of the Oris models from 1968 with the "Star" designation on the dial. Tomas Rosputinsky, the author of our #TBT column on vintage watches, published a marvelous article about the original Oris Star diver that he acquired. The Star designation was not just used to fill up space on the dial. Rather, it signified an important milestone for Oris as a watch company.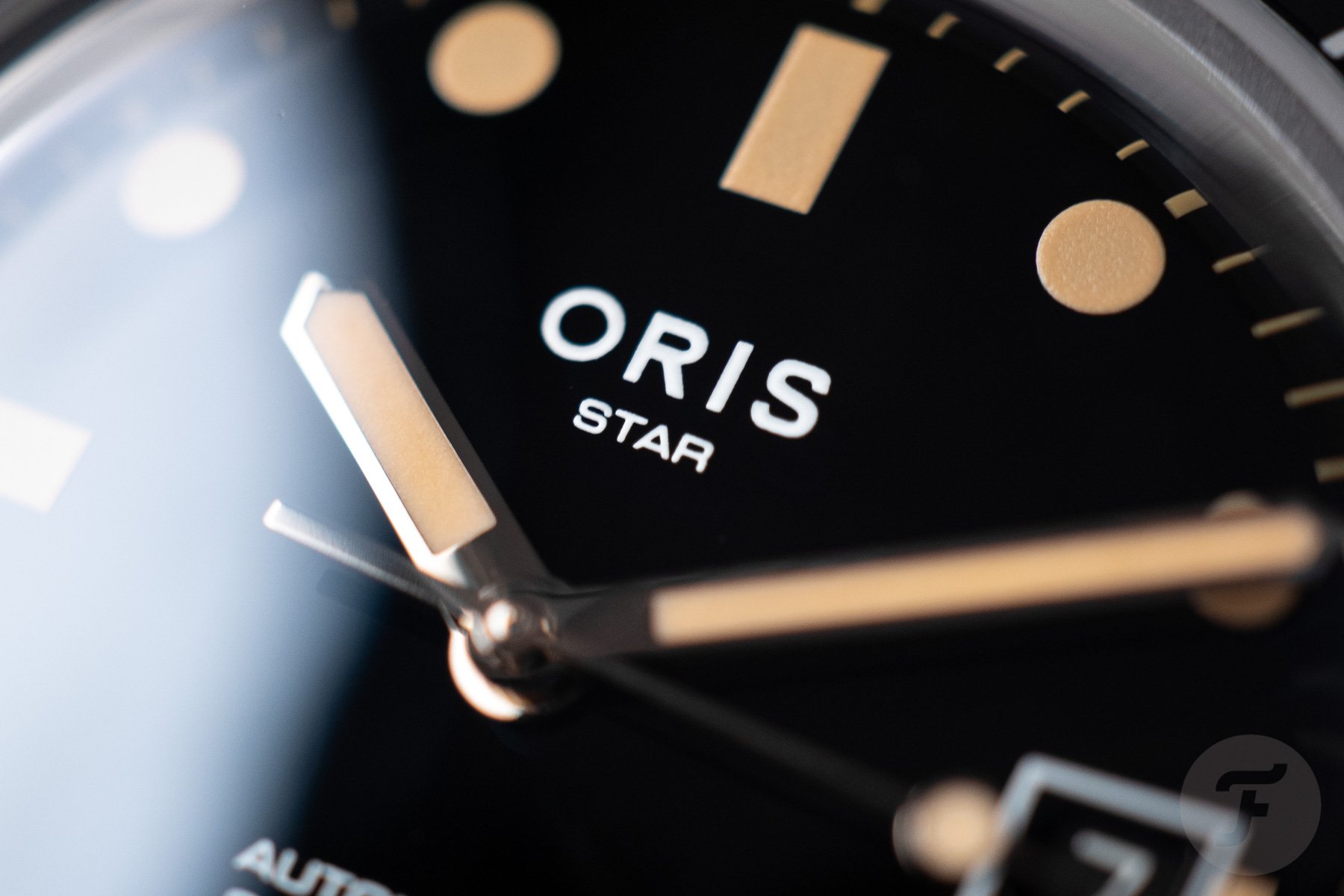 In the mid-1960s, after a 10-year legal battle, the Swiss government finally allowed Oris to upgrade its escapements from the cheaper pin-pallet mechanism that the brand had reluctantly used for decades. From that moment on, Oris began using the more expensive and accurate Swiss lever escapements. Additionally, Oris used stainless steel cases for these Star models instead of chromed ones.
Although there are many different executions of the Oris Divers, Tomas covered this specific version that ticked all the boxes for me. It was a 36mm Oris Divers from 1968 with a glossy black dial and a trapezoidal date frame at 3 o'clock. The black bezel showed the 60-minute scale, but instead of only showing stick markers, it showed dots with a stick marker at every five-minute interval. And as I explained above, it has "Star" written on the dial, representing a turning point in Oris's watchmaking history.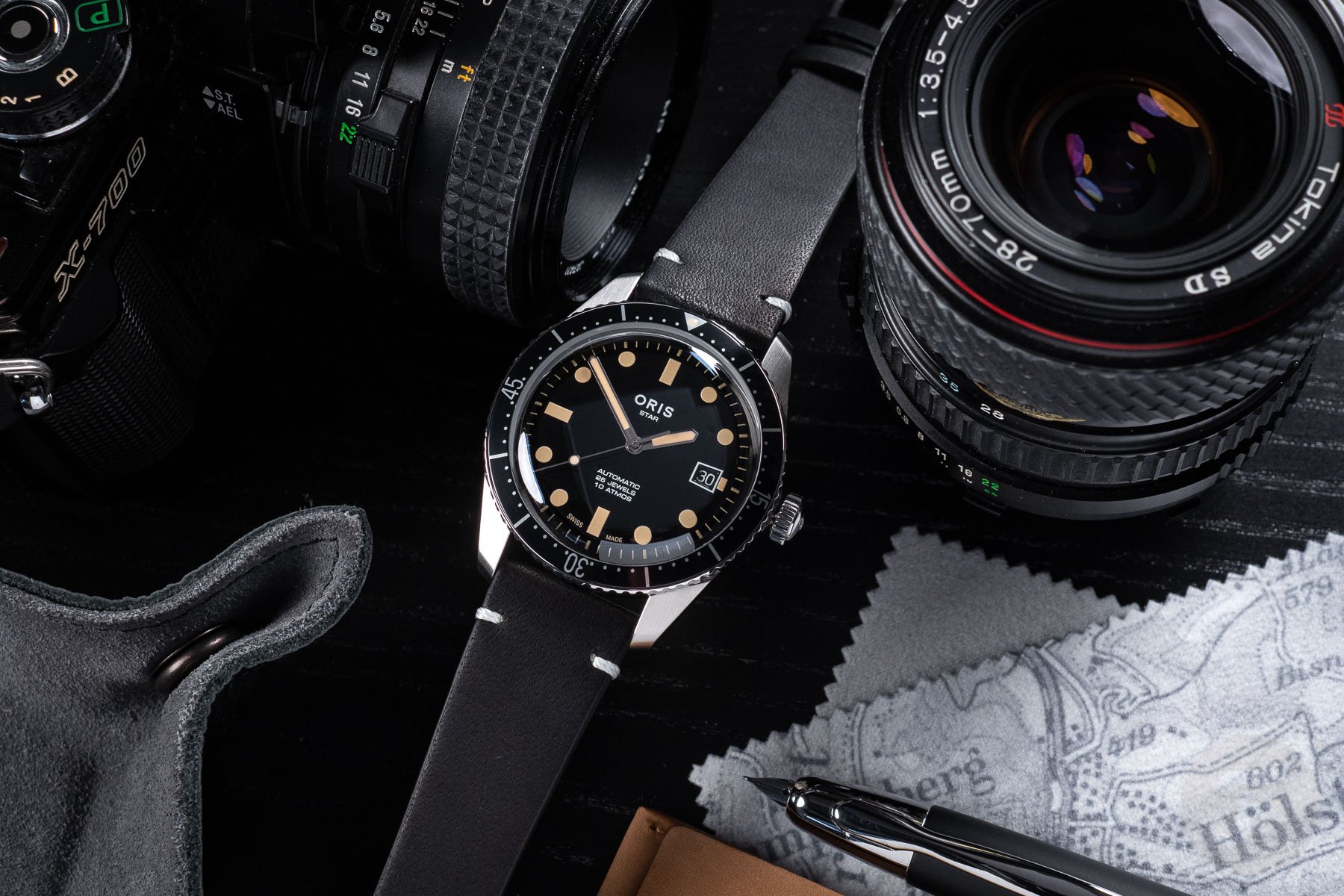 Fratello × Oris collaboration
We opted for the popular 40mm case for this Oris Divers Sixty-Five Fratello Limited Edition. I felt that the 42mm version would be too large, but the original 36mm case does feel a bit small by today's standards. We kept the glossy dial of the original from 1968 with the trapezoidal date window, and we made sure to use printed hour markers instead applied rings. If you look closely, you will also see that the hour hand is slightly different than that of the regular Oris Divers Sixty-Five models. On ours, the split is no longer there.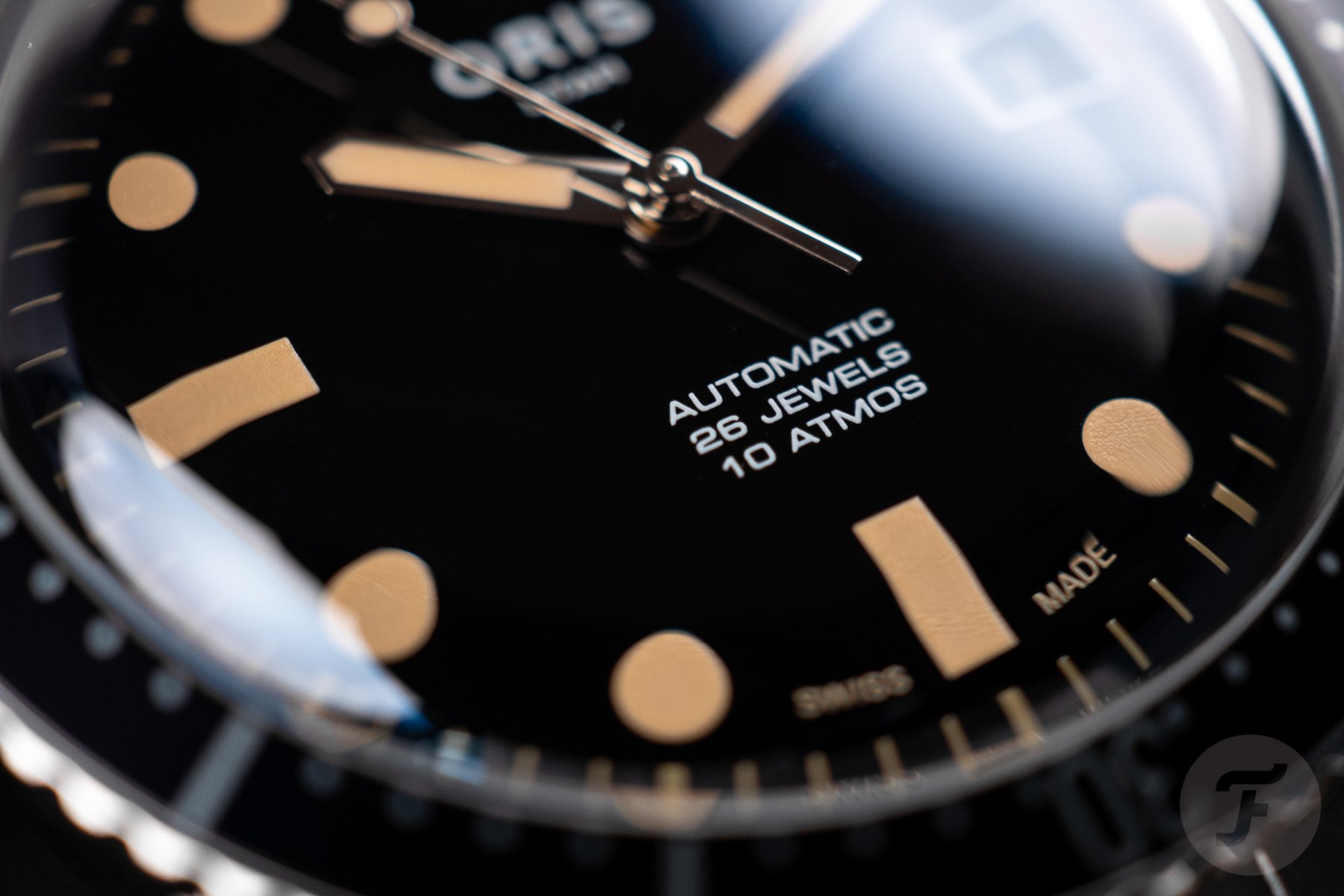 "10 Atmos" and vintage typography
The dial comes close to the original 1968 version, including the "Automatic" and "26 jewels" wording. We also added the "10 Atmos" writing instead of the usual "Water Resistant 10Bar / 100M". The original version had an engraving with the "10 Atmos" text on the case back. You may have already noticed that the Oris logo and typography on the dial are identical to those on the vintage version from 1968. We also wanted a glossy dial and black date disc with white printing instead of a white date disc with black printing.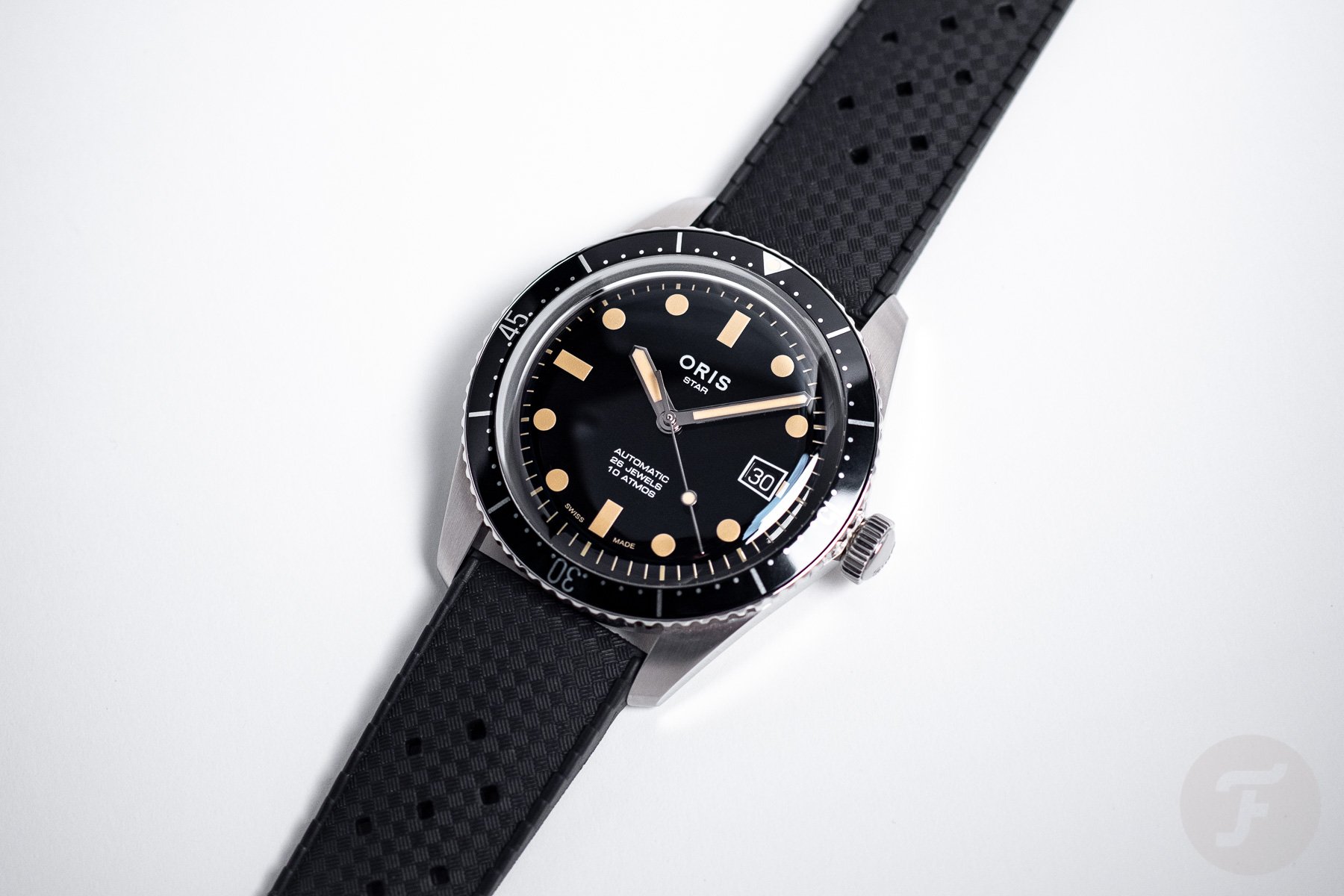 Tropic-style strap
I am incredibly happy with the result, especially on the Tropic-style strap that also comes with this our second "Fratelloris" collaboration. This new model comes incredibly close to the 1968 Oris Star Divers. As with our previous projects, it was important that we teamed up with the right brand and designed something that I would buy myself. Oris is such a brand, and this watch is something that I will happily add to my watch collection. Working together with Oris has been a joy. Even long before I started Fratello 18 years ago, I followed this independent brand. We used the Big Crown Pointer Date as a canvas for our first edition together, resulting in a watch with a bronze case and an oxblood dial.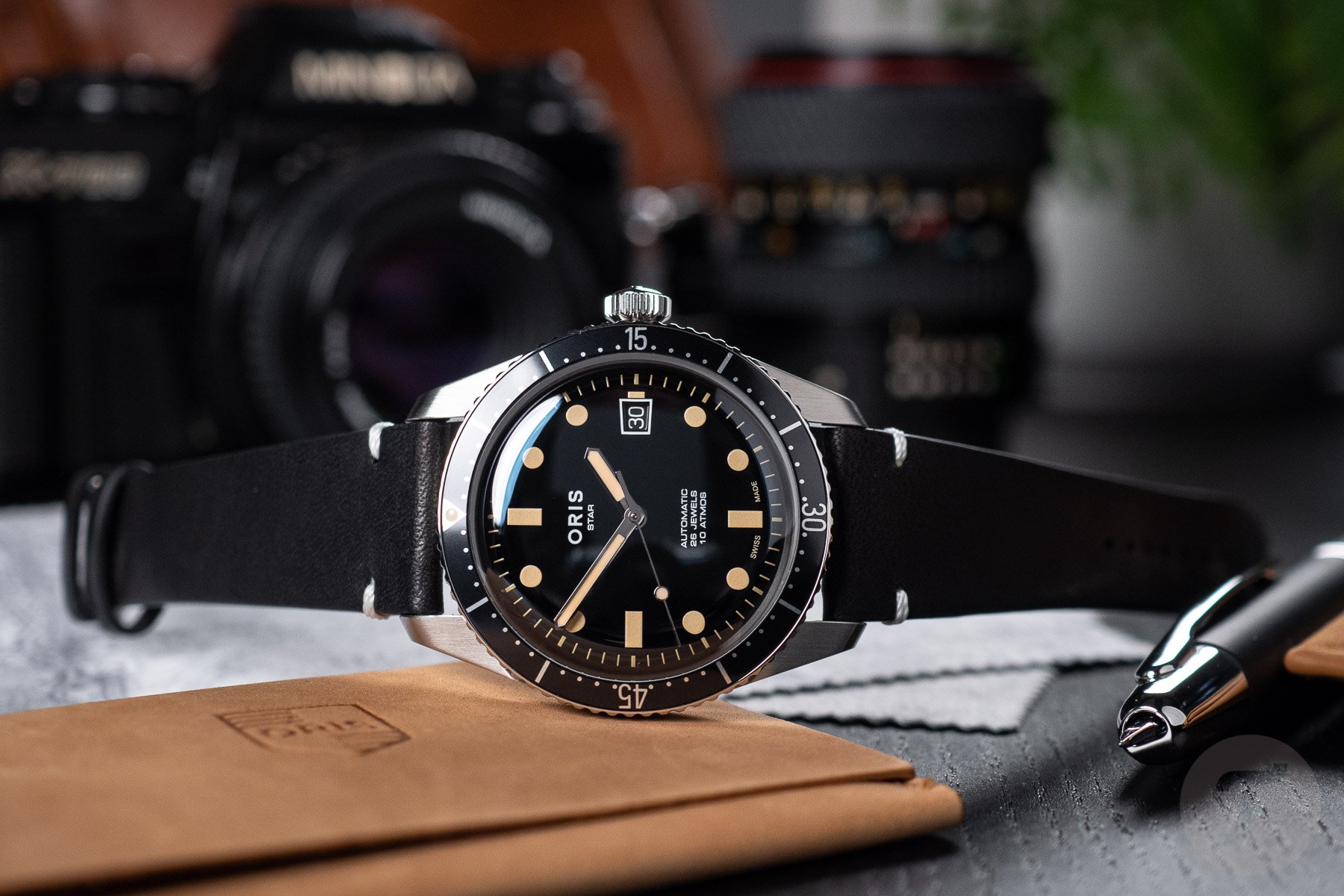 This time, Fratello editor Tomas Rosputinsky's purchase of the 1968 Star Divers ignited the wish for something different — a watch that recalls a key moment in the history of Oris, the switch to Swiss lever escapements, and the brand's dive-watch heritage. We aimed high with some of the design elements, but the Oris management showed incredible enthusiasm toward this project.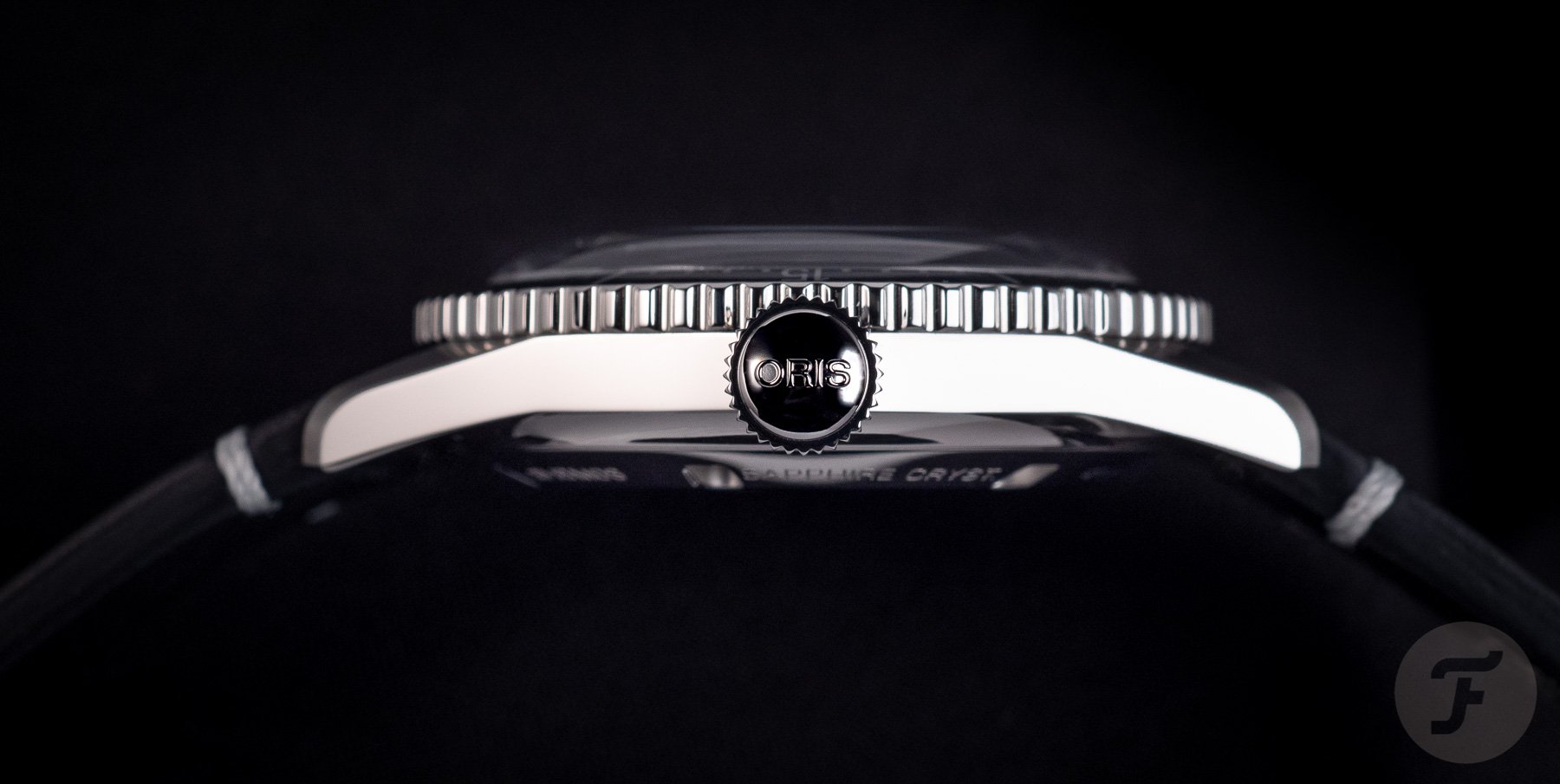 Incredibly versatile
This second "Fratelloris" collaboration resulted in a watch that I find to be very versatile. When wearing the prototype, I was asked more than once whether it was a vintage watch on my wrist. With that, it became clear that we had accomplished our mission. Especially when worn on the Tropic-style strap, it has a wonderful vintage vibe to it. The Oris Divers Sixty-Five is also a strap monster, and you can easily style it to your liking. Although our version comes with two black straps, you can put it on nearly any nice-looking strap to suit your style. And with the quick-release spring bars, swapping the straps takes just a few seconds.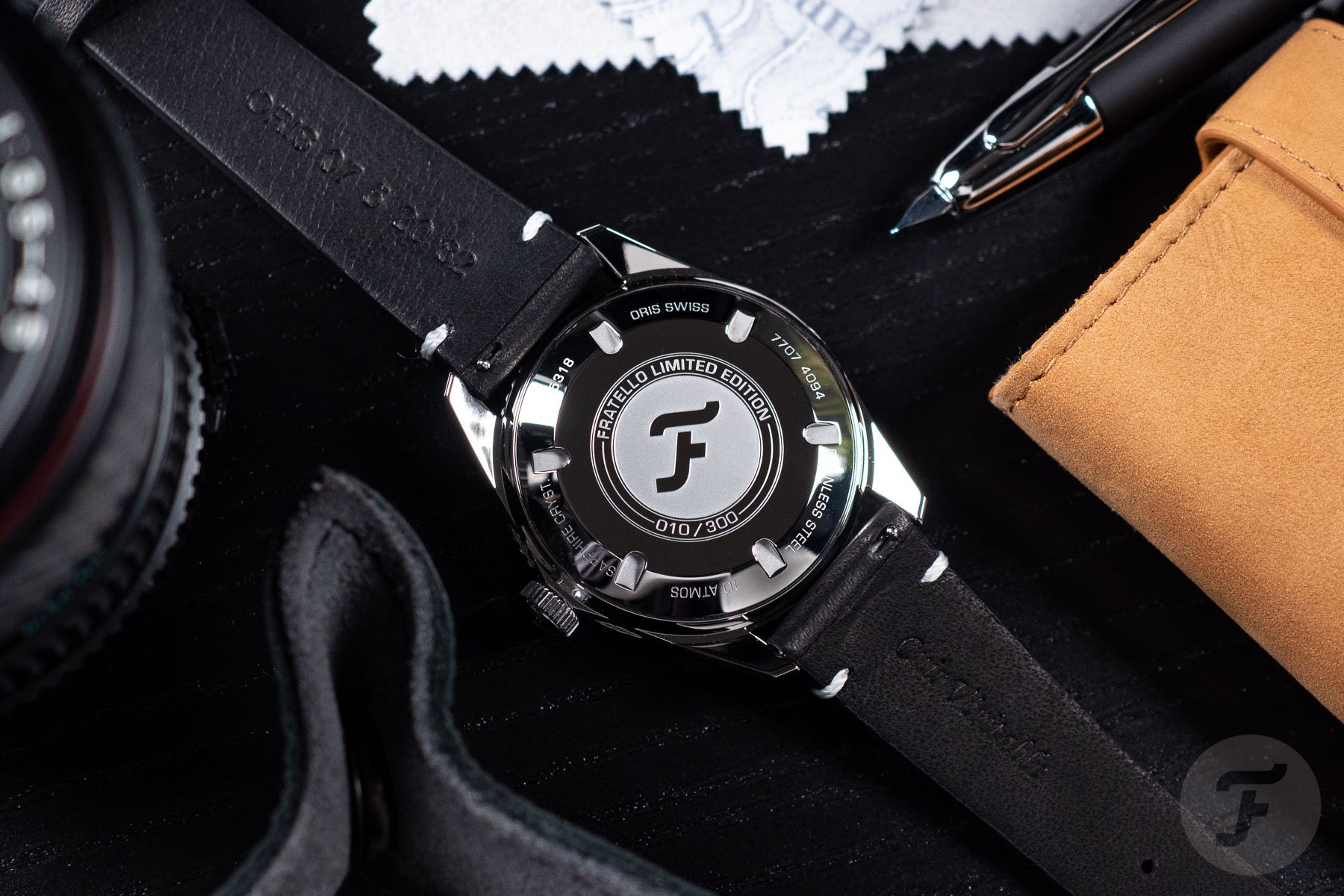 Oris caliber 733
It was also our conscious decision to go with the Oris caliber 733 for this edition. This is a Sellita-based movement that will do what it needs to do, and it's an easy-to-service caliber that won't let you down. It also ensures that this collaboration comes at an attractive price point. This caliber 733 has a power reserve of 38 hours and ticks at 28,800vph.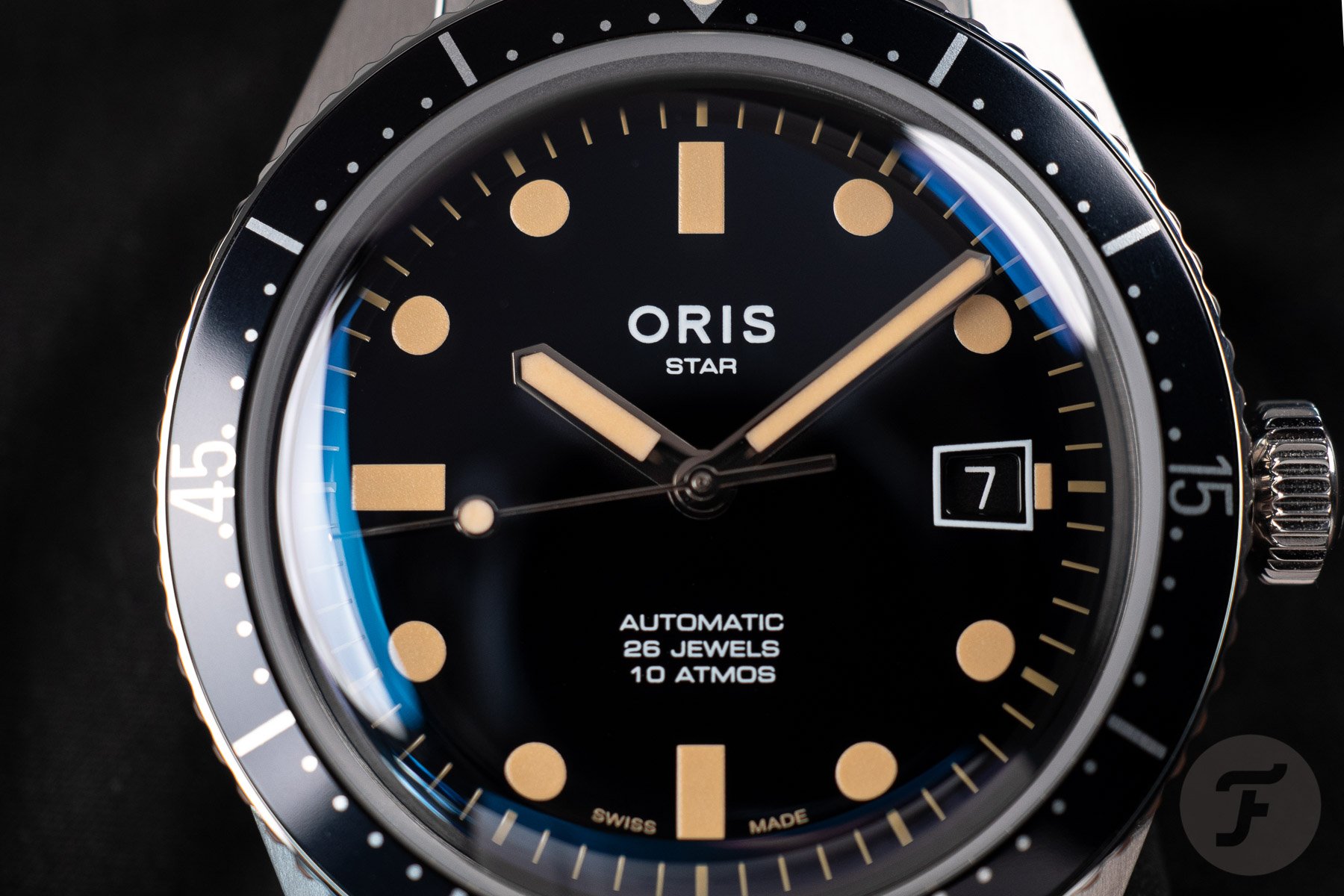 Price and availability
The case back reveals that it is a collaboration with Fratello and features the unique limited-edition number of the watch. In total, there will be 300 pieces of this Oris Divers Sixty-Five Fratello Limited Edition, 250 of which will become available in the Fratello Shop on December 6th at 6:00 AM (Central European Time). The additional 50 pieces will be available via Oris boutiques worldwide. This second "Fratelloris" edition will be priced at €1,900 without VAT (for residents within the EU, local VAT rate will be applied).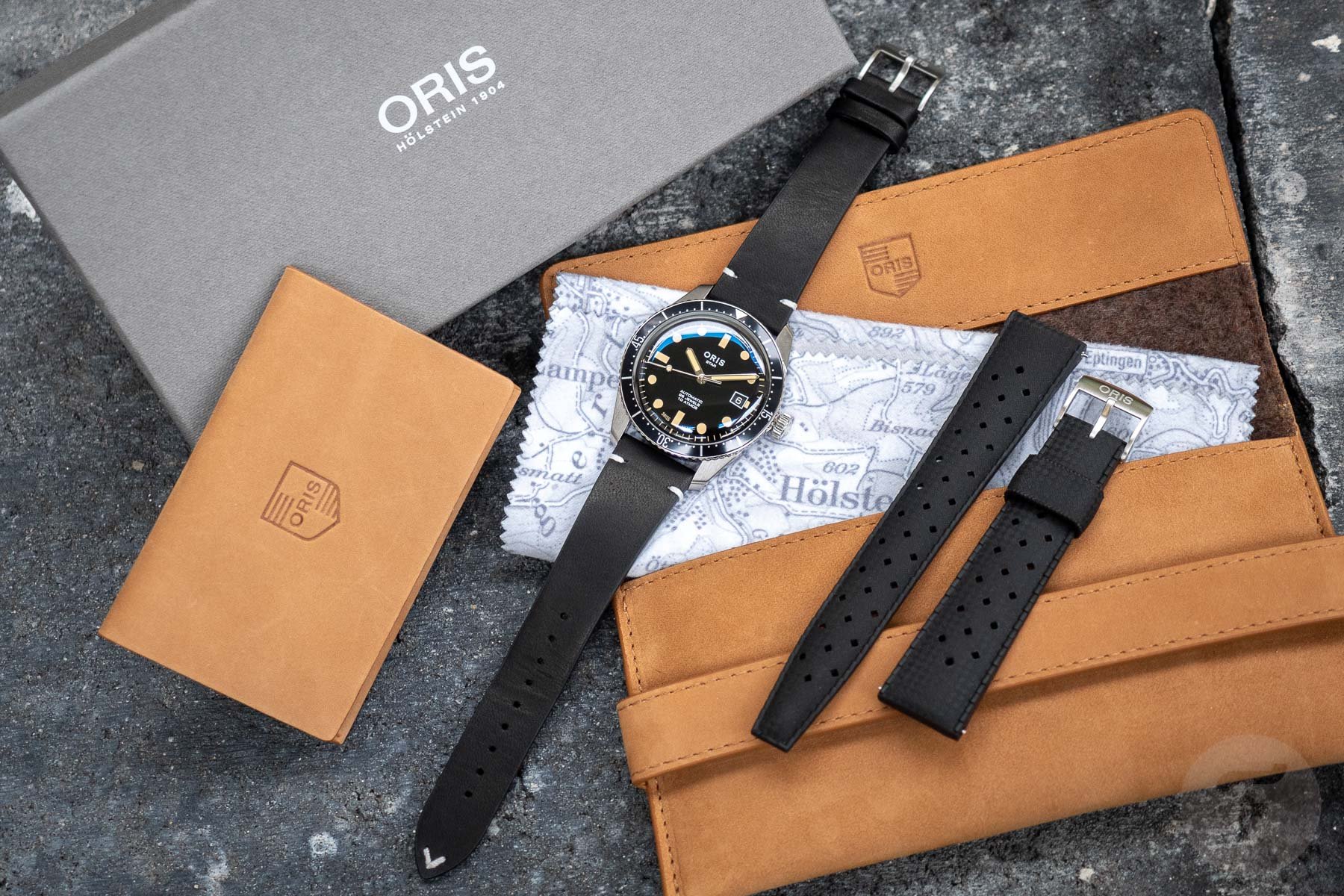 The Oris Divers Sixty-Five Fratello Limited Edition comes in a nice soft leather light brown pouch and a protective gray outer box. All technical specifications can be found below. We hope you like this collaboration as much as we do. Please let us know your thoughts on it in the comments!
Available in our shop here.
Watch specifications
Model
Divers Sixty-Five Fratello Limited Edition
Reference
01 733 7707 4094
Dial
Black glossy dial, original Oris typography and Star designation, date window at 3 o'clock, "vintage" Super-LumiNova for the hour markers and hands
Case Material
Stainless steel
Case Dimensions
Diameter: 40mm - Thickness: 13mm - Lug-to-lug: 48mm - Lug-width: 20mm
Crystal
Anti-reflective sapphire
Case Back
Stainless steel case back with special engraving and numbered xxx/300
Movement
Oris caliber 733 (SW200-1 base): 28,800vph frequency, 26 jewels, 38-hour power reserve
Water Resistance
100 meters / 10 bar
Strap
Black leather calf strap (20/16mm) with "Oris" signed buckle, and an additional rubber Tropic-style strap (20/16mm) with "Oris" signed buckle
Functions
Time, date, diving scale bezel
Price
€1,900 excluding VAT (for residents within the EU, local VAT rate will be applied)
Warranty
Two-year international warranty
Special Note(s)
A limited edition of 300 pieces with each watch individually numbered. The watch comes in a light brown leather pouch.