Photo And Video Report: Watch Spotting At The Tokyo Speedy Tuesday Event
Speedmaster enthusiasts gathered in Japan
Last week, our first Speedy Tuesday event of 2023 took place in Japan. It was a one-day event in the beautiful Nicolas G. Hayek Center building in Ginza, Tokyo. Besides sharing our passion for the most iconic chronograph in the world, we were treated to a special presentation by Omega on Speedmaster dials. We also received a thorough explanation of the Spirate technology that debuted earlier this year in the Speedmaster Super Racing. Although the event was in Tokyo, some guests came from abroad to enjoy this special day with other Speedmaster fans.
Speedy Tuesday began in 2012 with a wrist shot of a Speedmaster while I was on holiday in Cannes. I shared the wrist shot on social media and put "Speedy Tuesday" as the caption. It got me thinking that this was an excellent working title, which prompted a weekly series on Speedmasters every Tuesday here on Fratello. After gaining traction in the community, it resulted in two Omega Speedmaster Speedy Tuesday limited editions in 2017 and 2018.
In the past 11 years, we've published over 600 articles covering Speedmaster-related topics. As you may know, we've also been holding Speedy Tuesday events where collectors can meet up, talk about their watches, and see Speedmaster models they haven't seen before. Additionally, when Omega takes part in the event, guests can get in touch directly with the ones who designed or developed their watches.
Speedy Tuesday in Tokyo
With approximately 70 guests in attendance, we had a wonderful day in sunny Ginza, Tokyo. In the Nicolas G. Hayek Center, where you can find most Swatch Group brands, there is a dedicated floor for events like ours. Shigeru Ban designed this building along with the Swatch HQ and the Cité du Temps in Biel.
Omega Japan's Brand Manager Mari Pinçon welcomed all of the guests in Japanese, then I shared a few words before handing over the microphone to Gregory Kissling, Vice President, Product at Omega. Gregory gave an elaborate explanation of the Speedmaster Super Racing Spirate technology. After this rather technical part of the afternoon, he followed up with an extensive overview of Speedmaster dials. In it, Gregory covered the production process of everything from the more common brass dials to the aluminum dial of the 2018 Ultraman and very exclusive materials like meteorite, onyx, and gold.
Another huge treat was seeing so many Speedmaster enthusiasts and the watches they brought. Below, you'll find an overview of some of the watches we saw that day.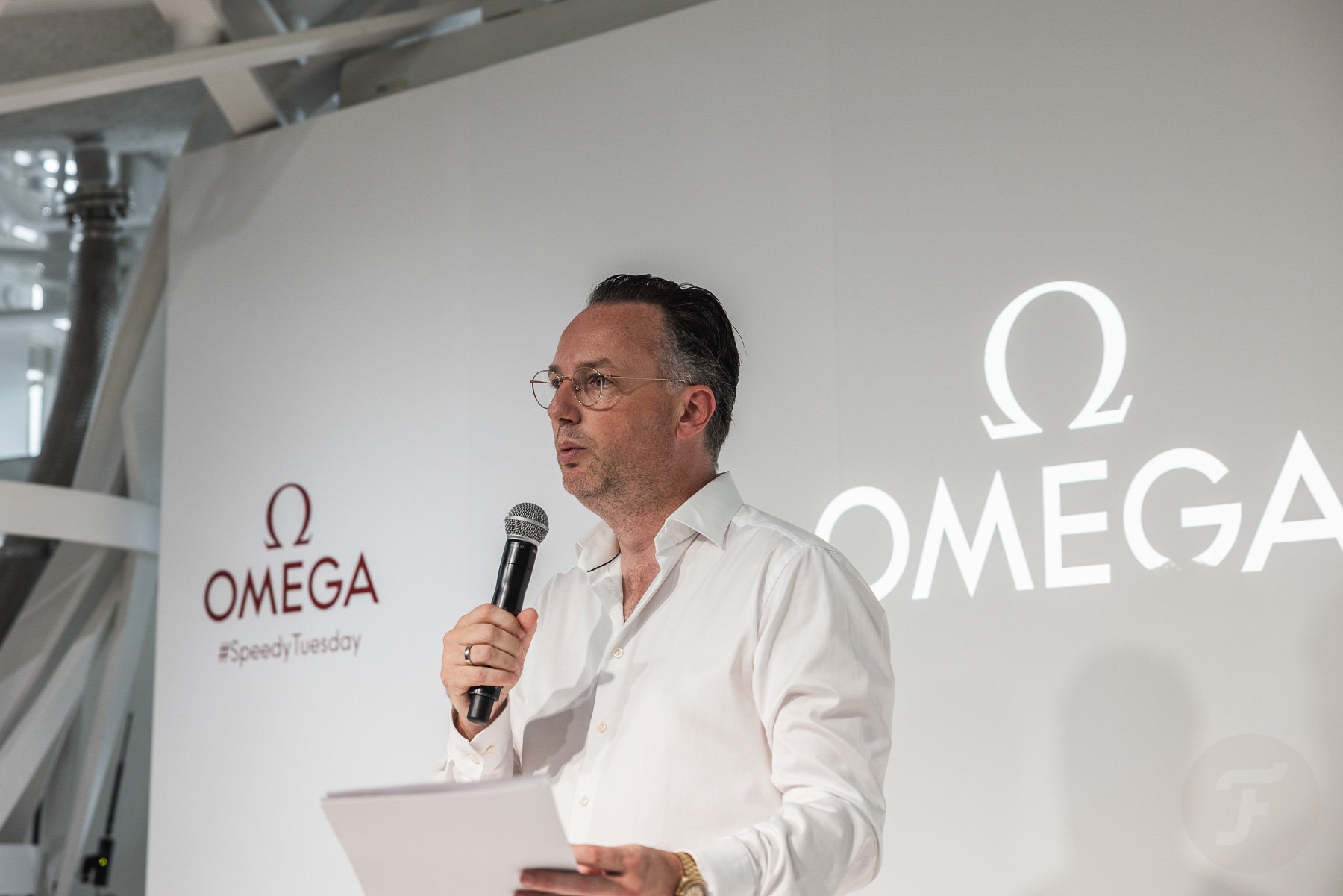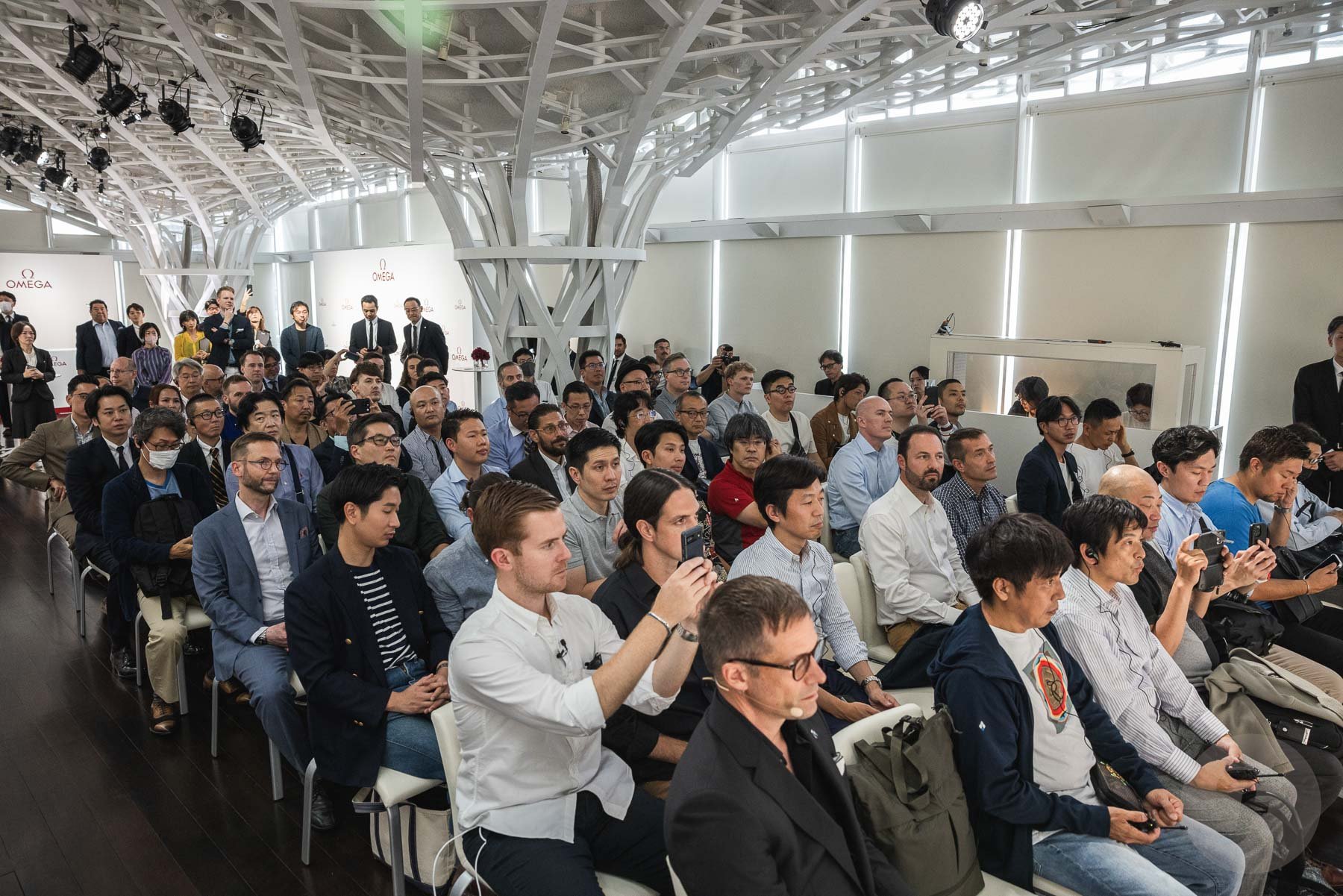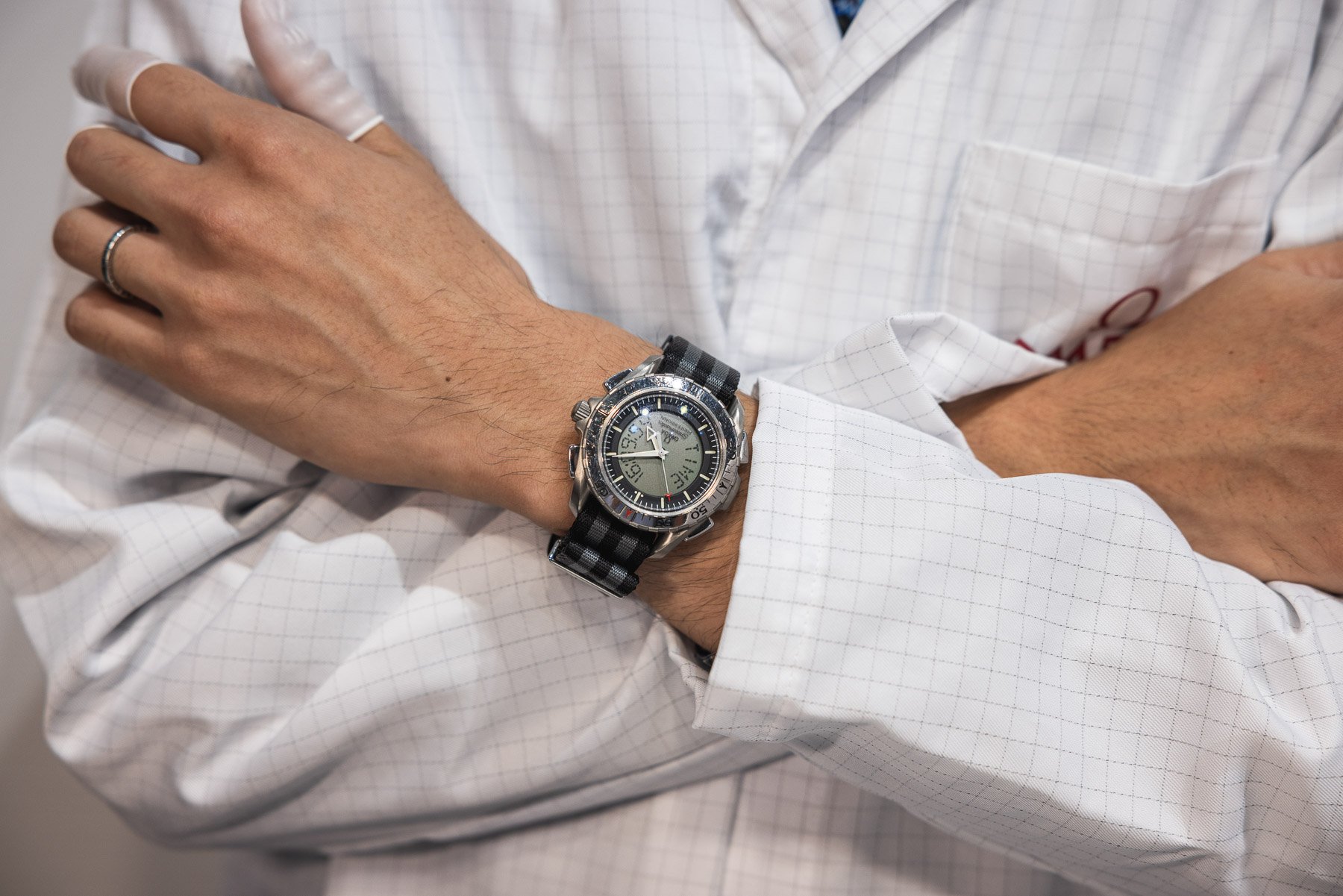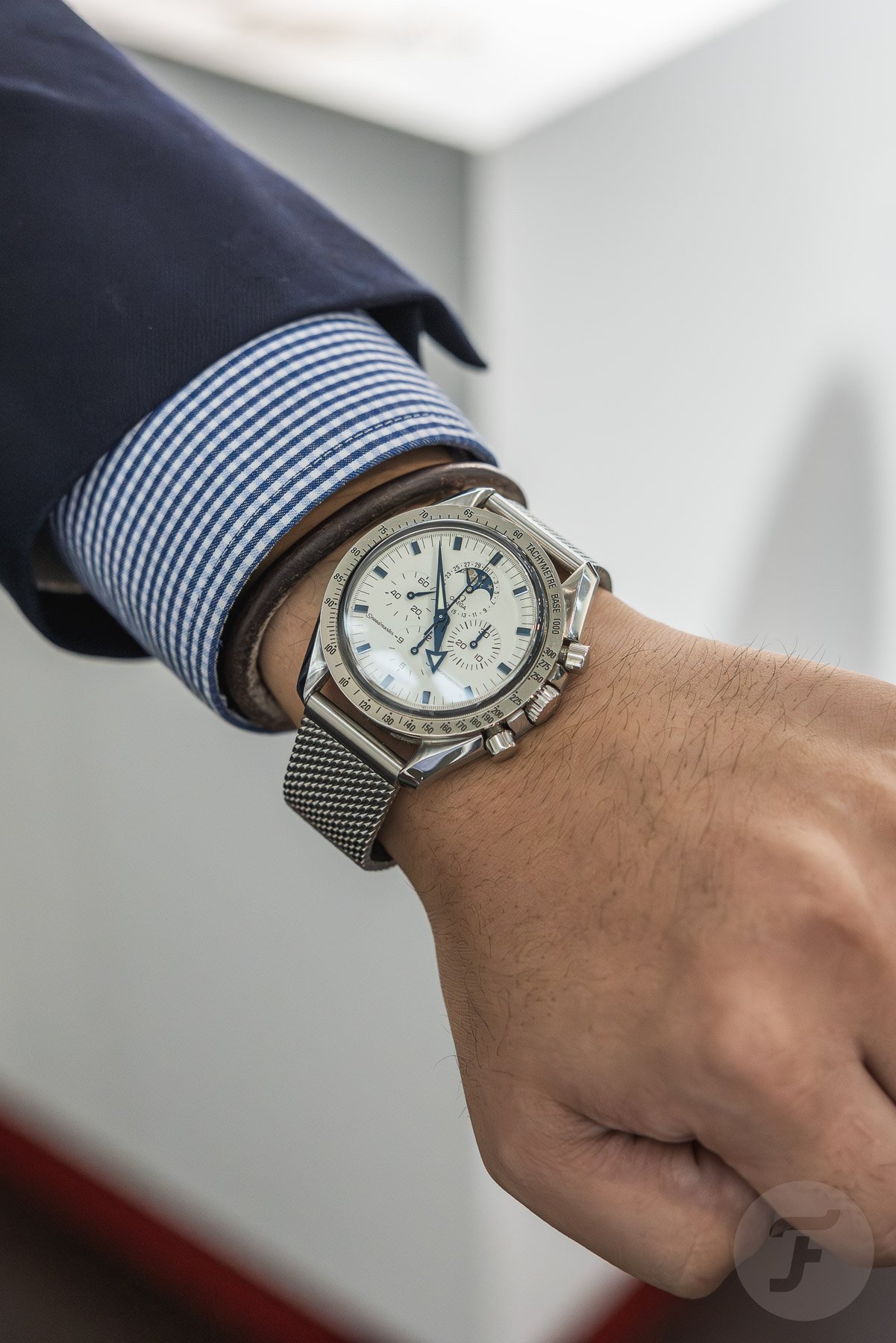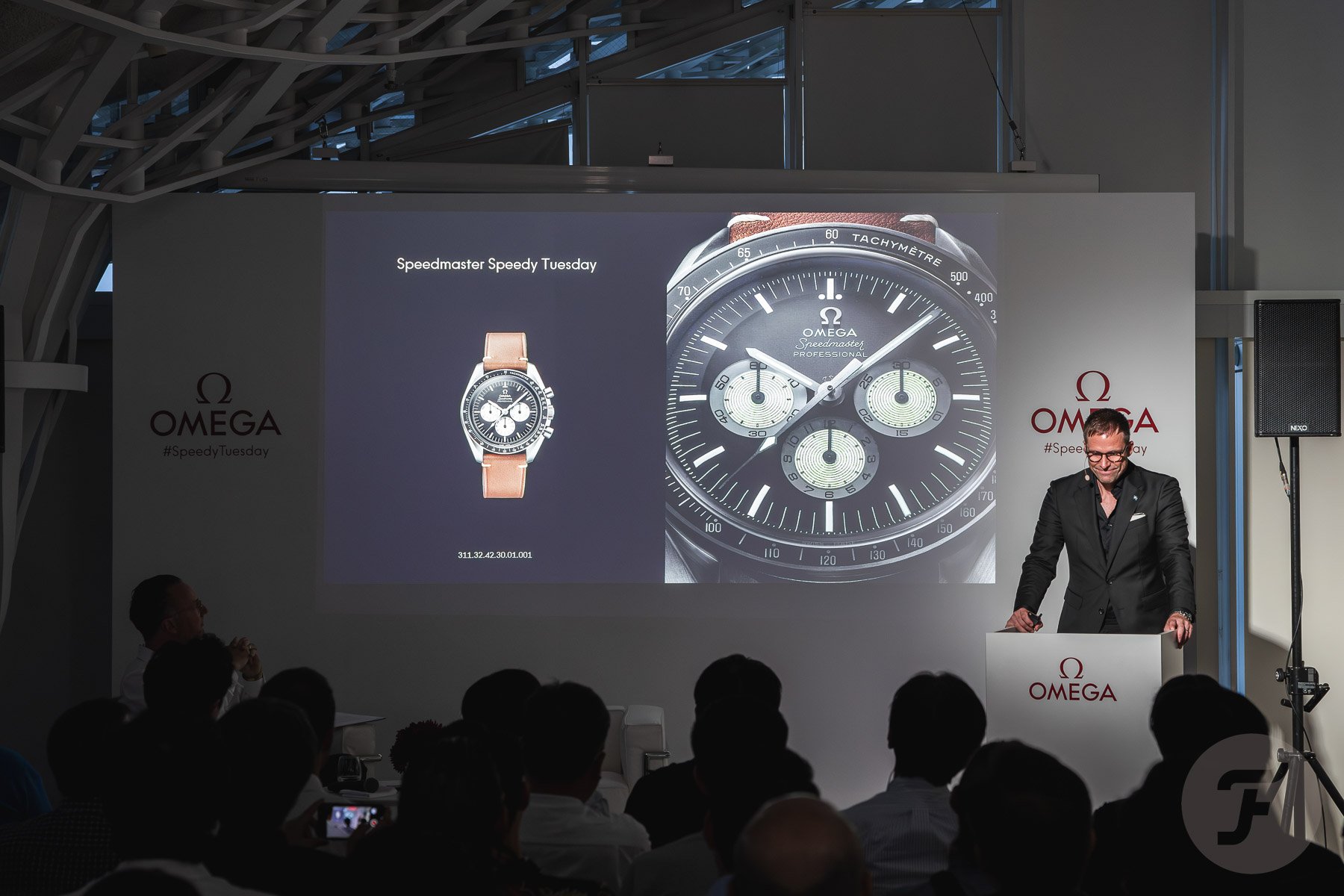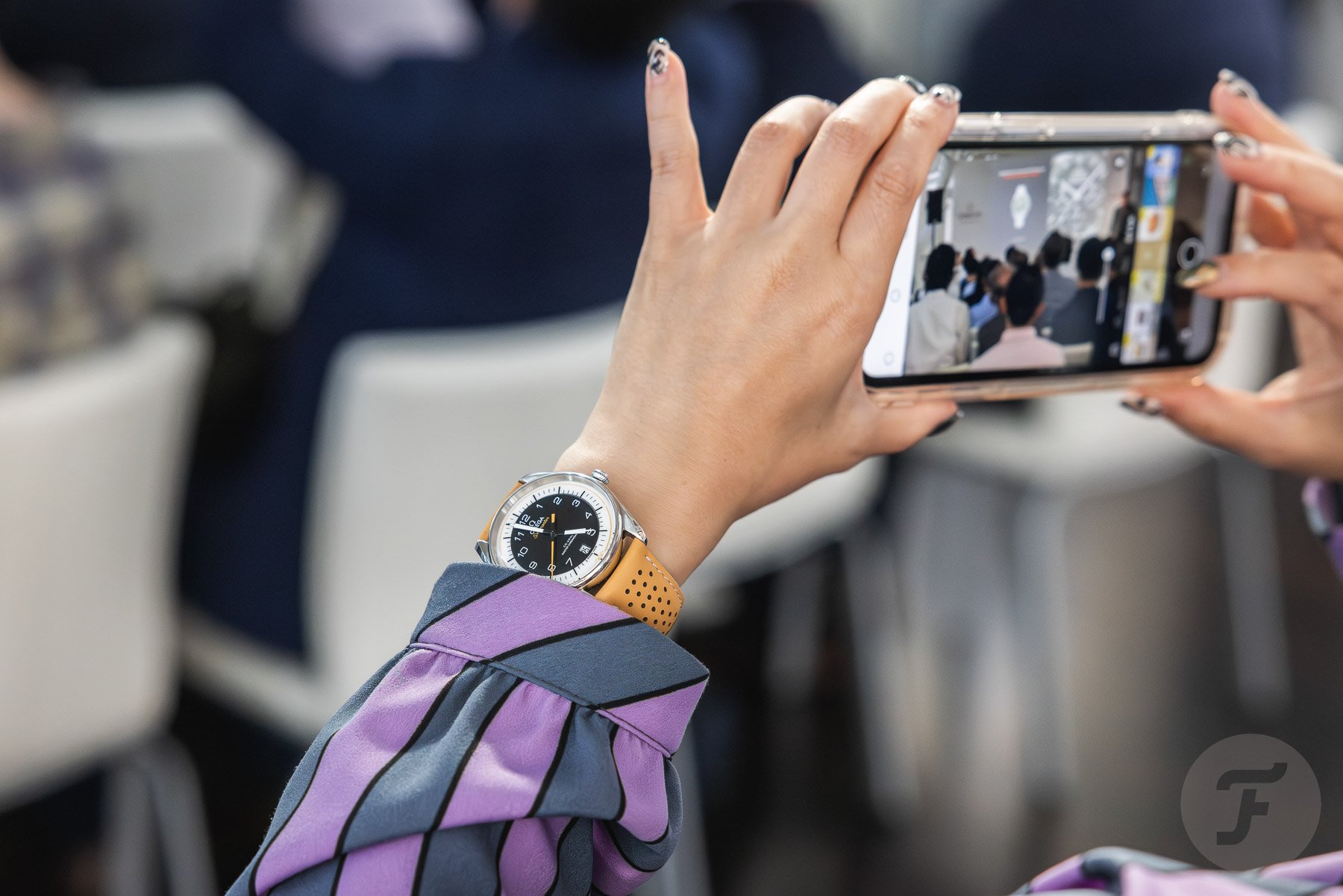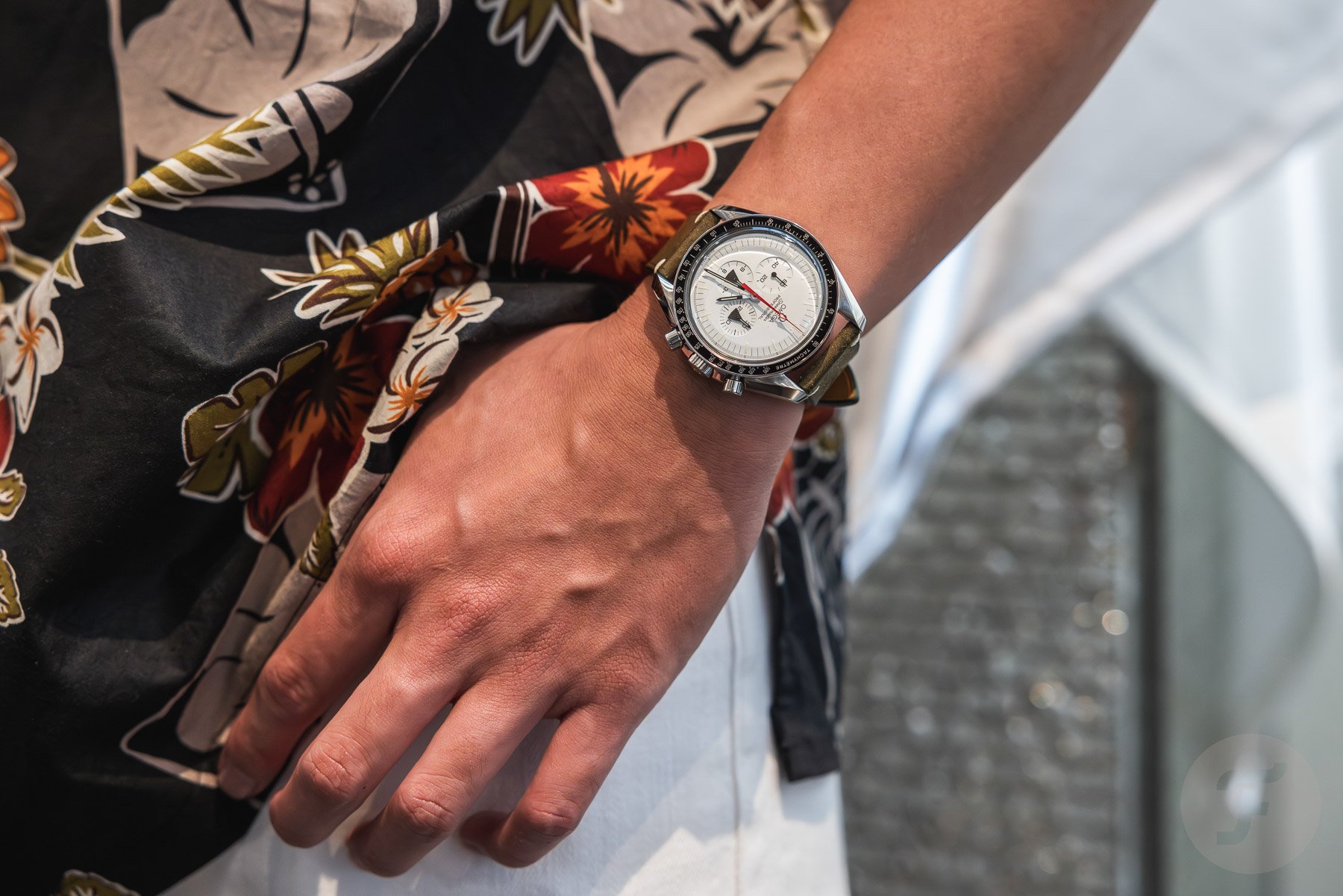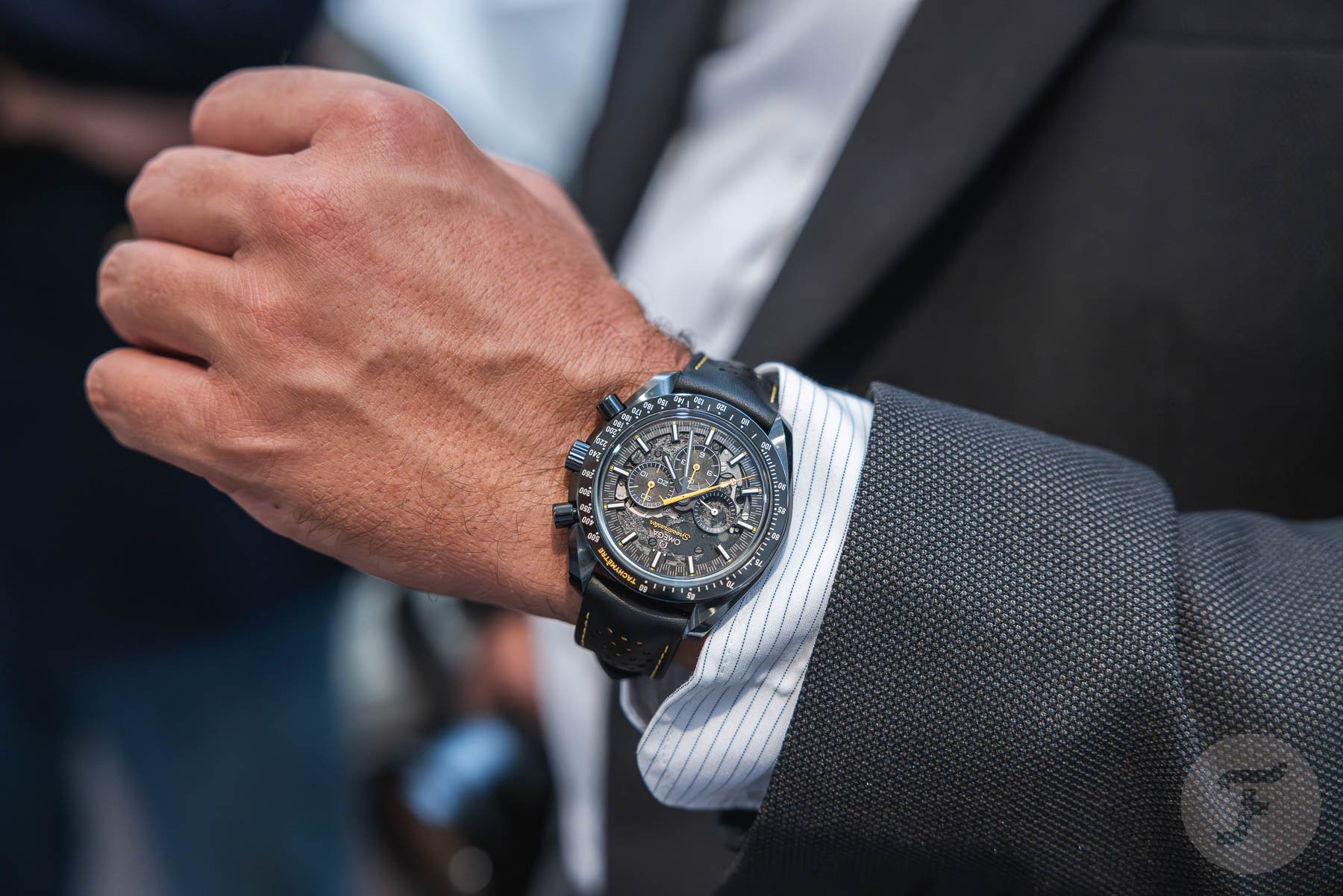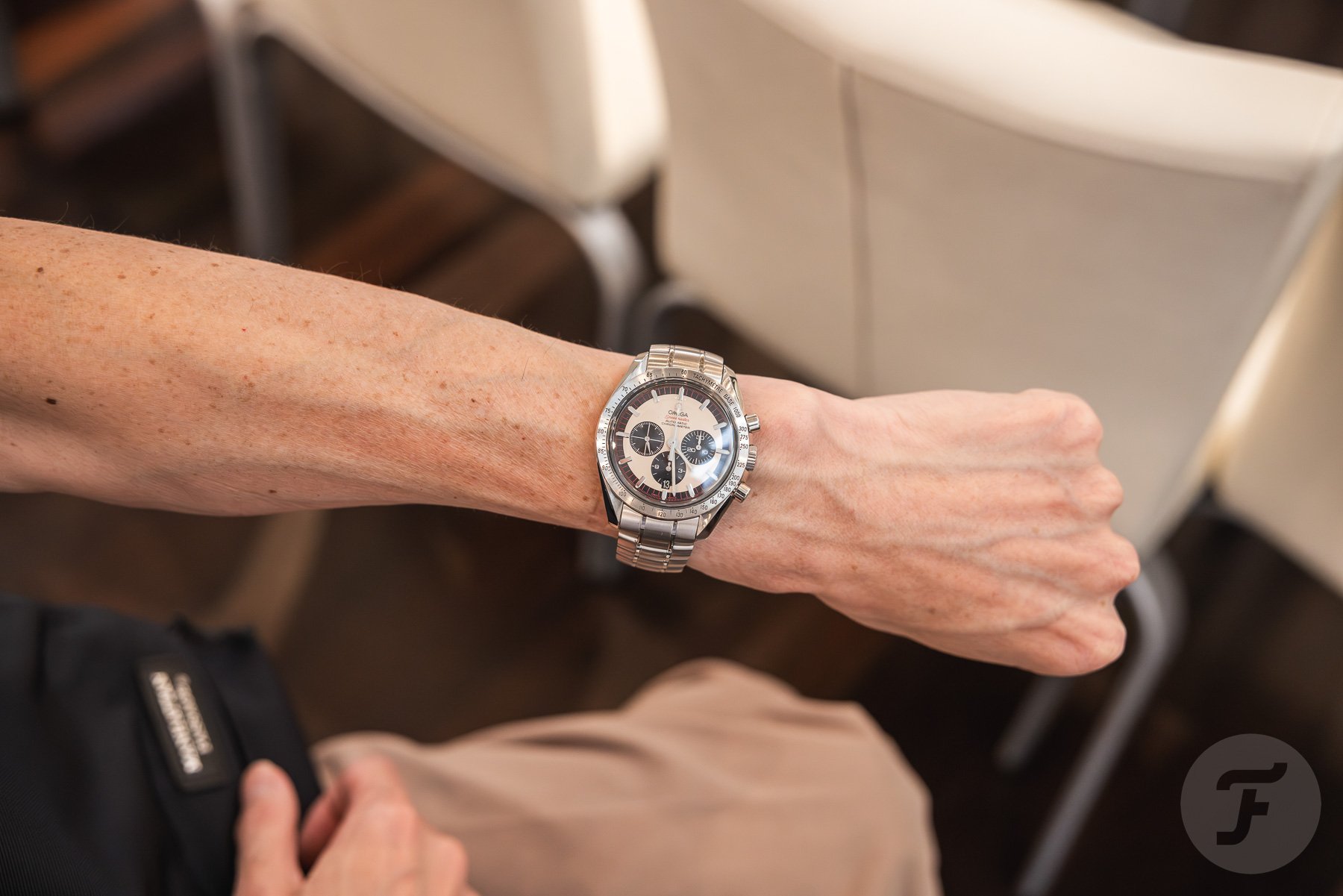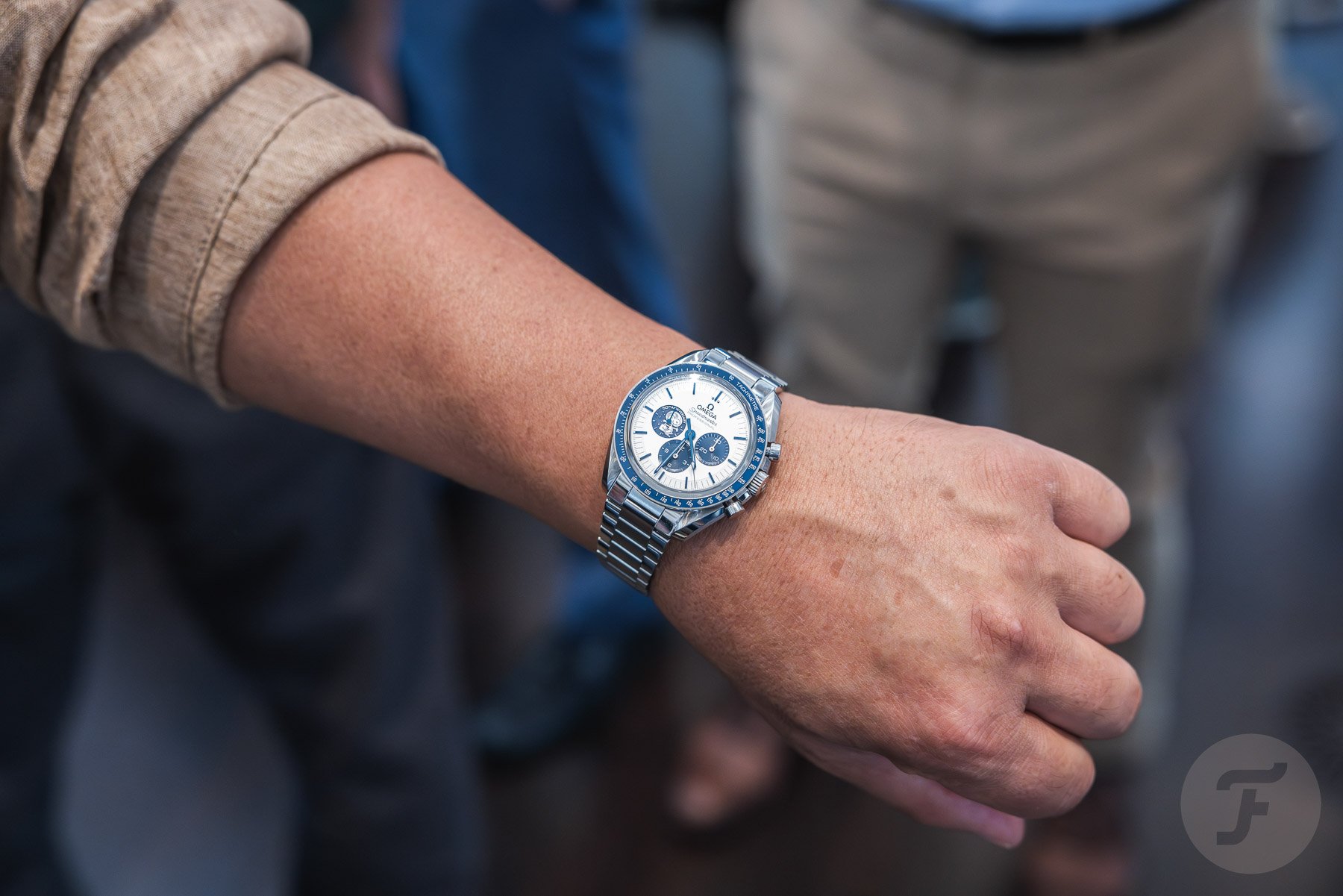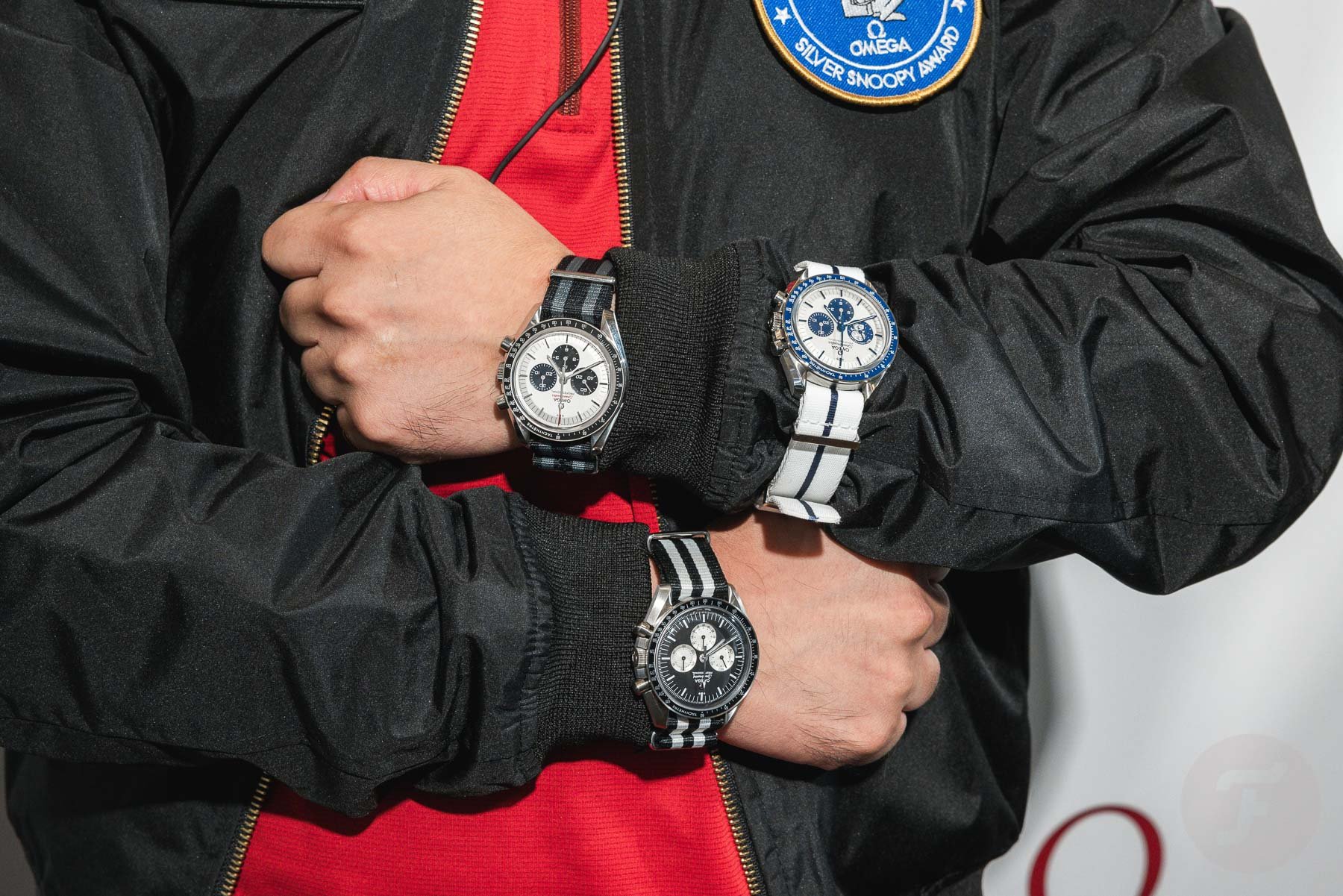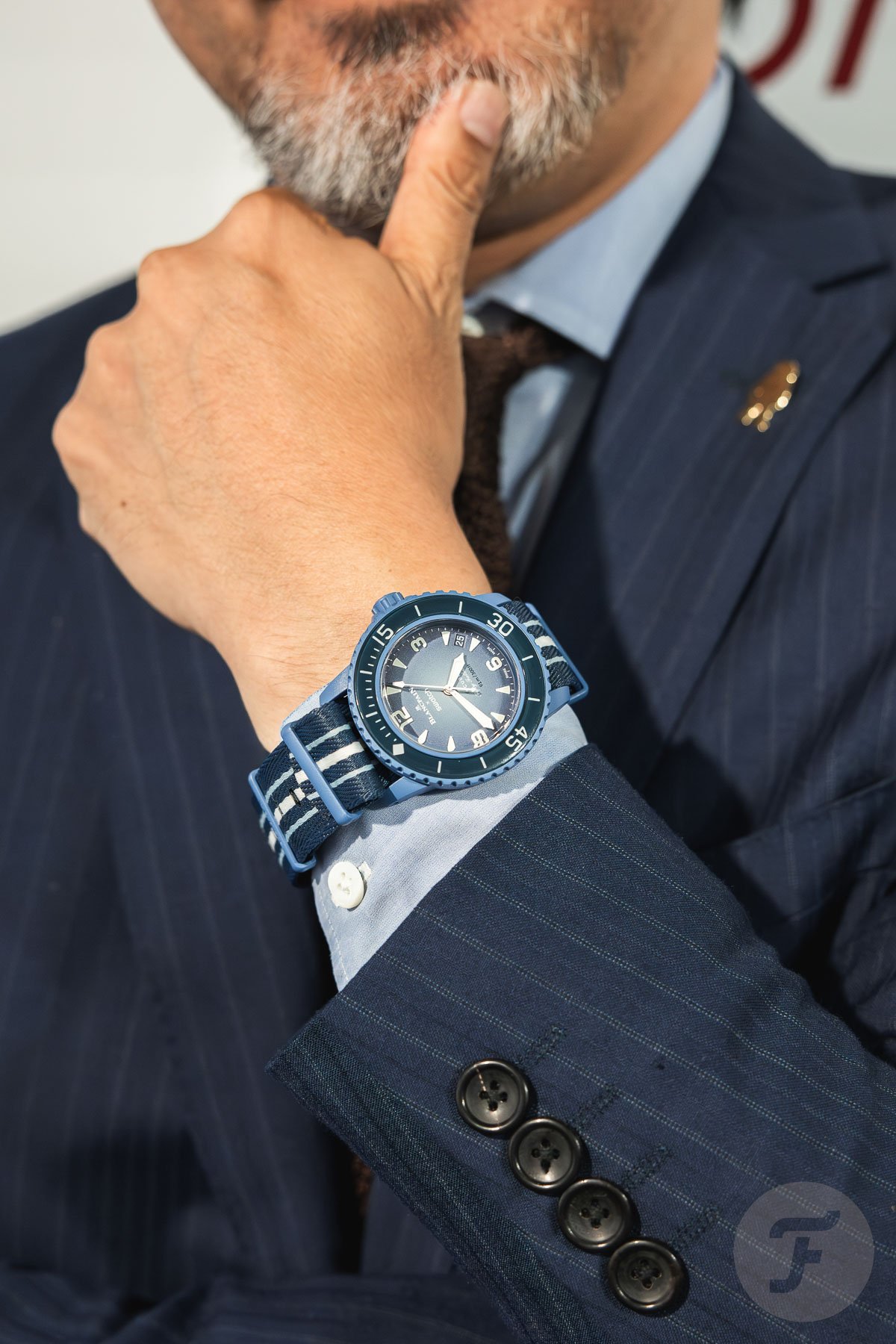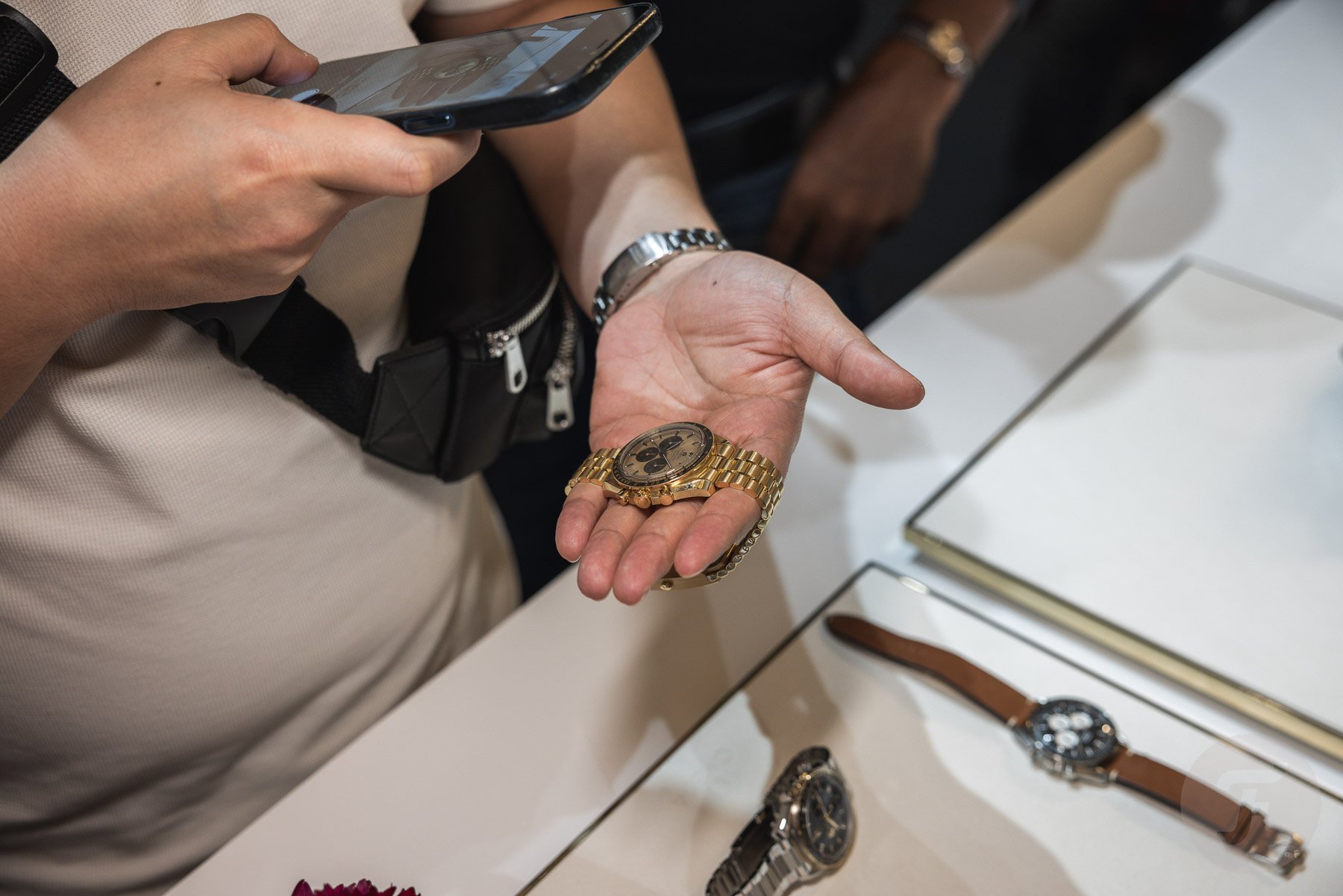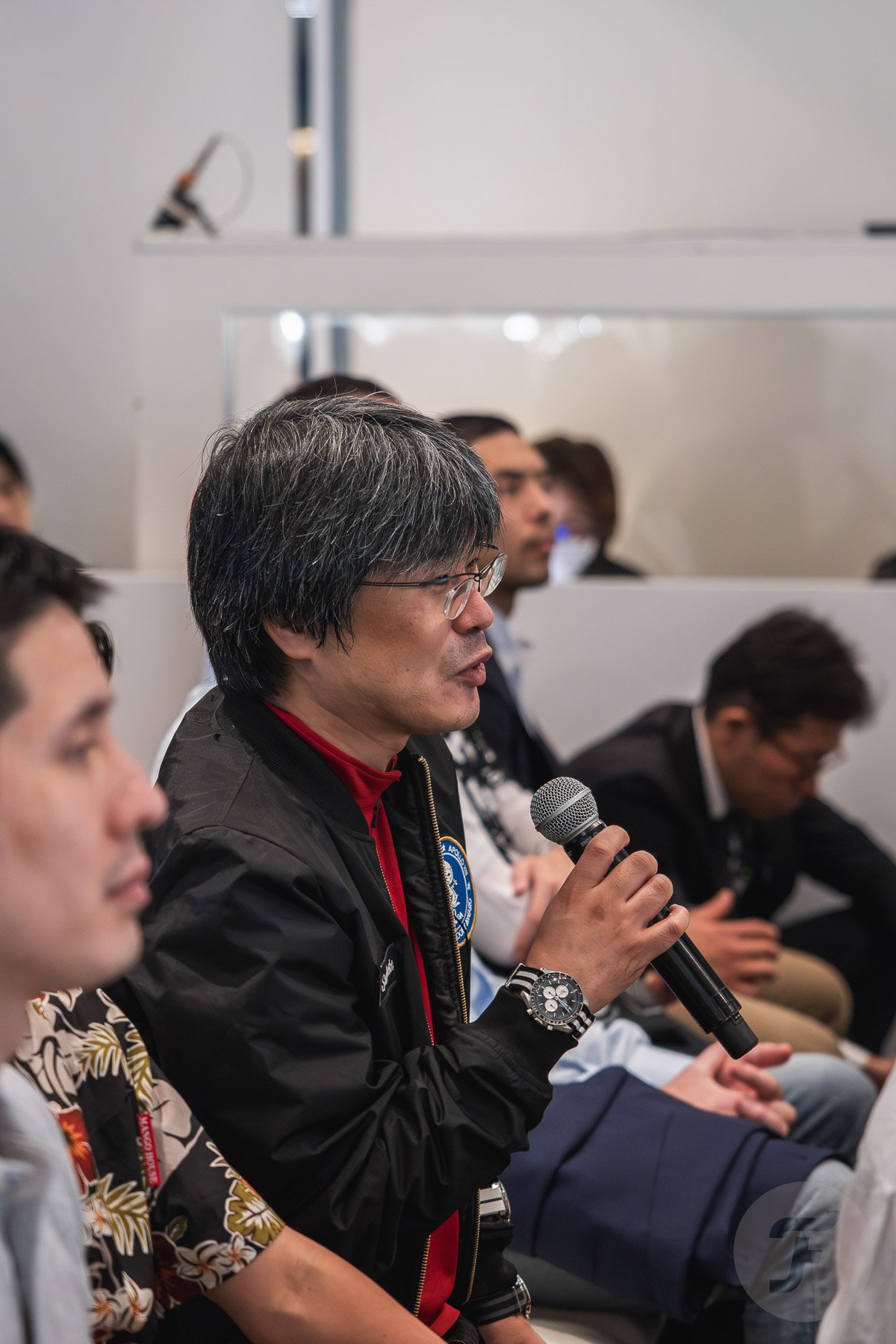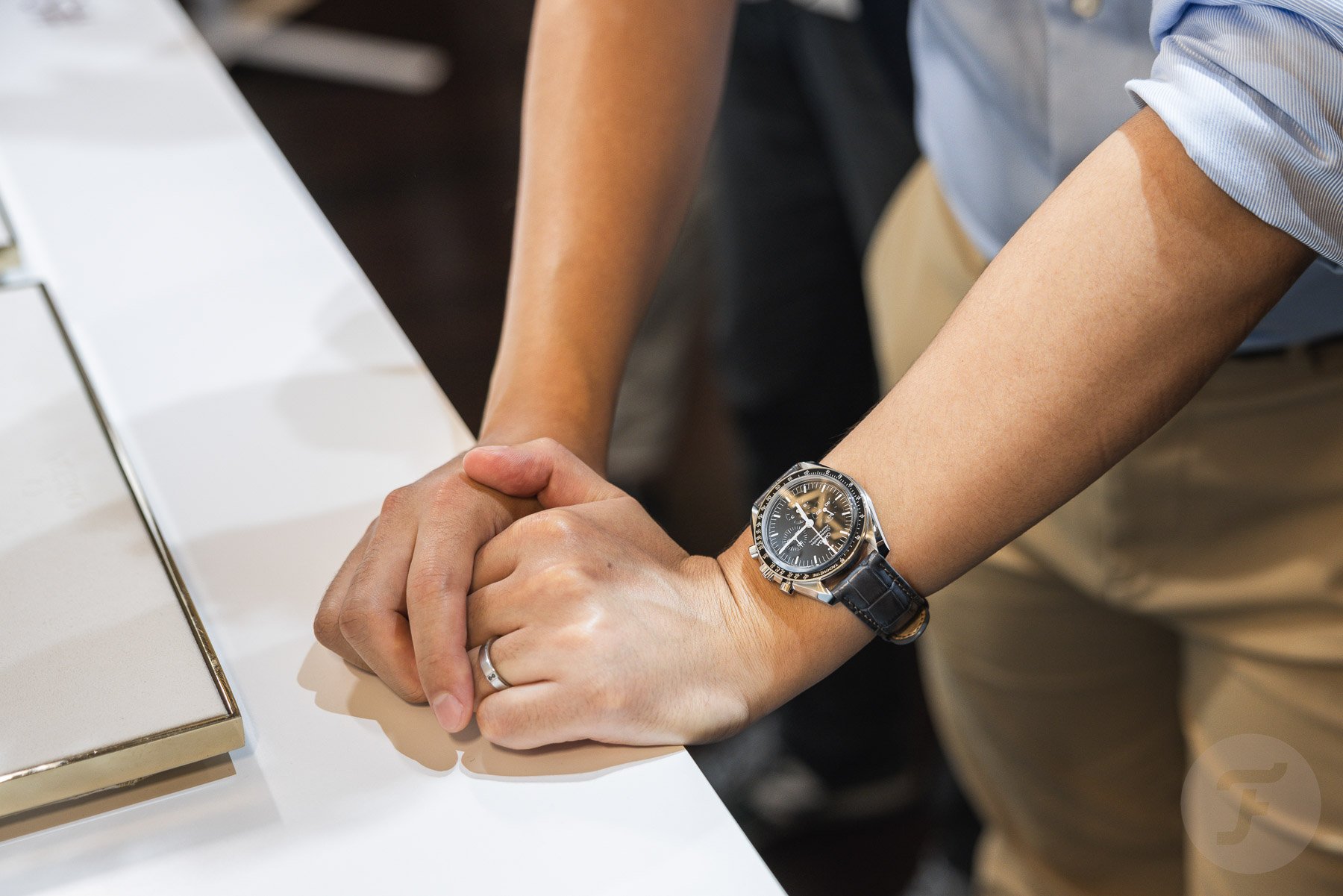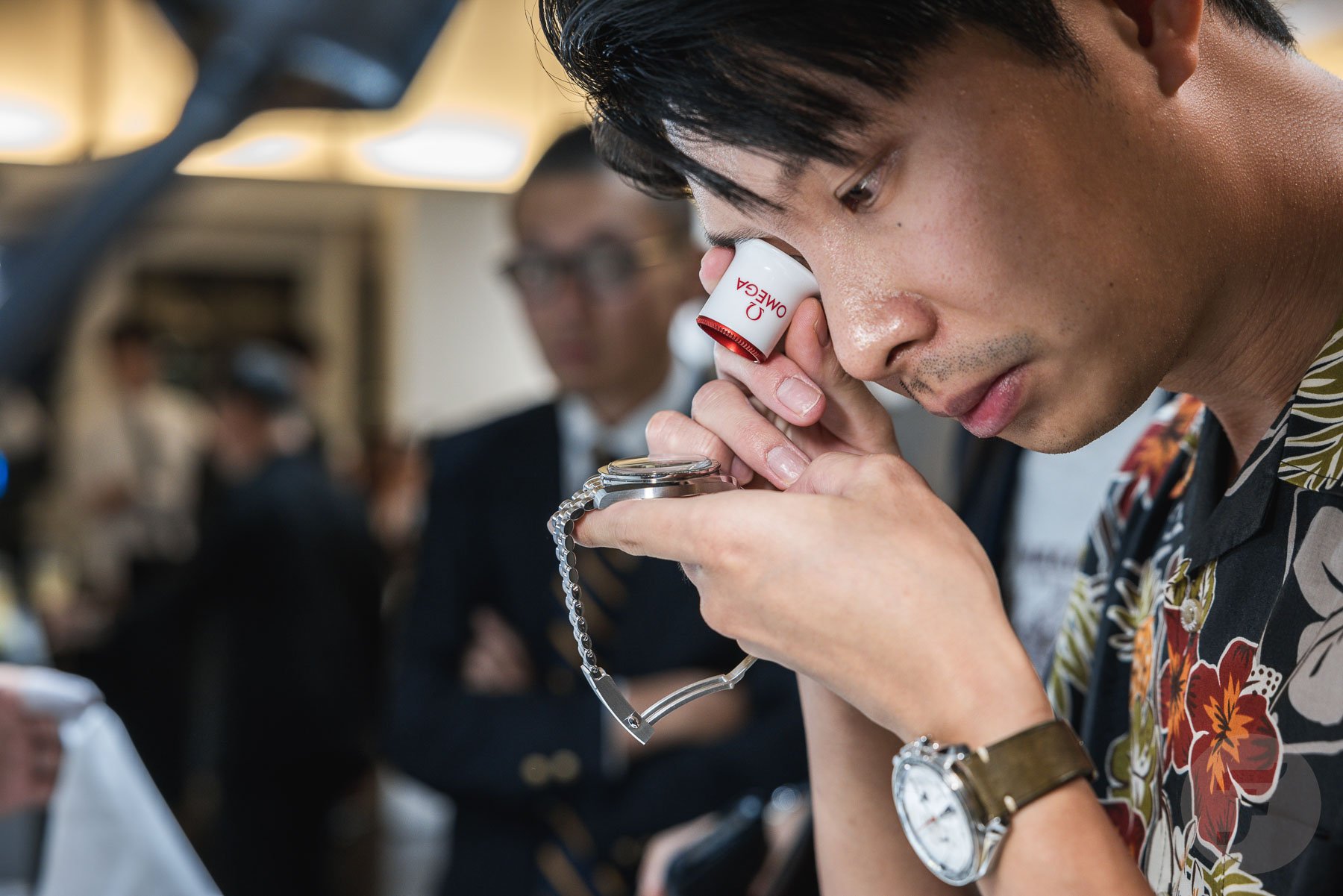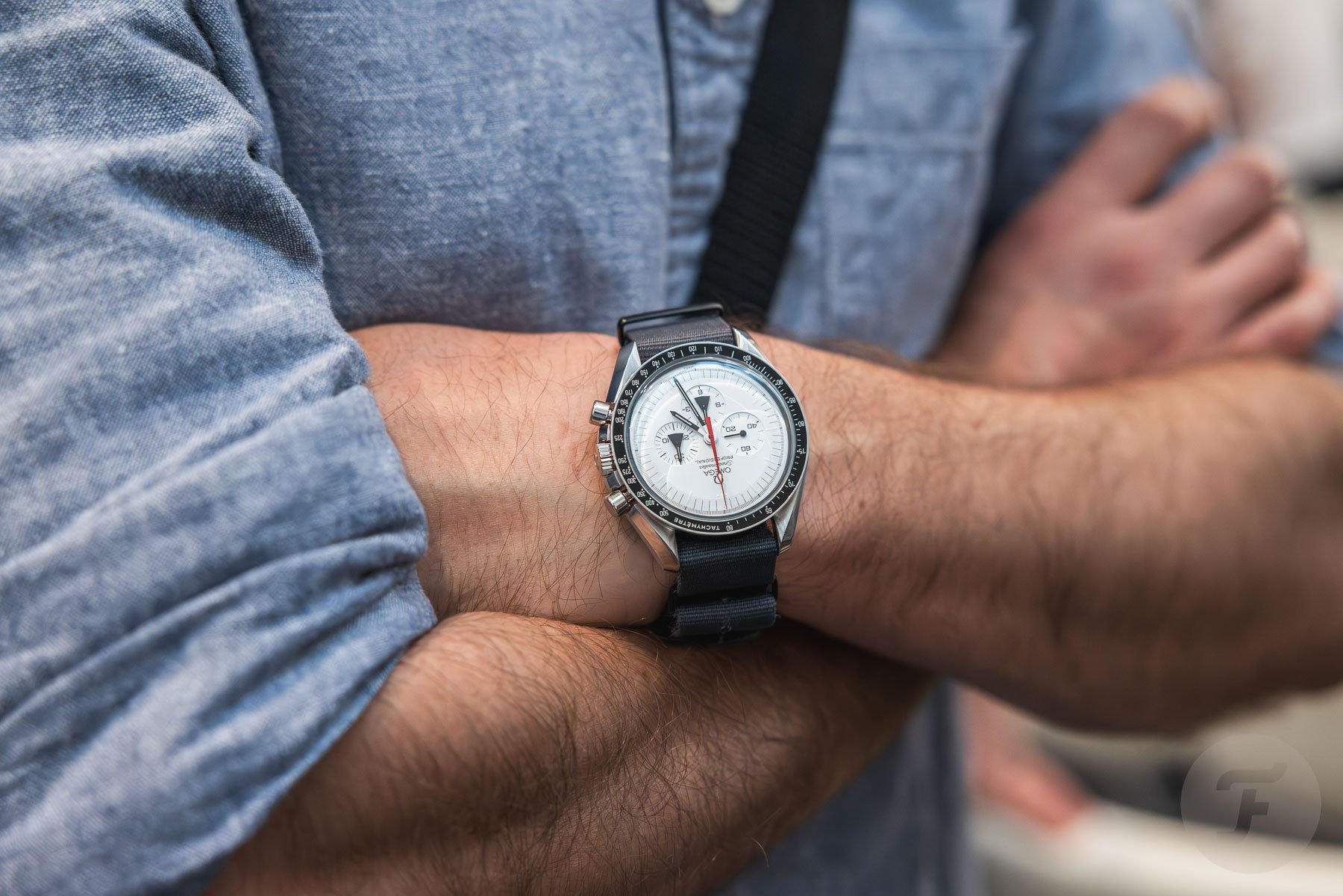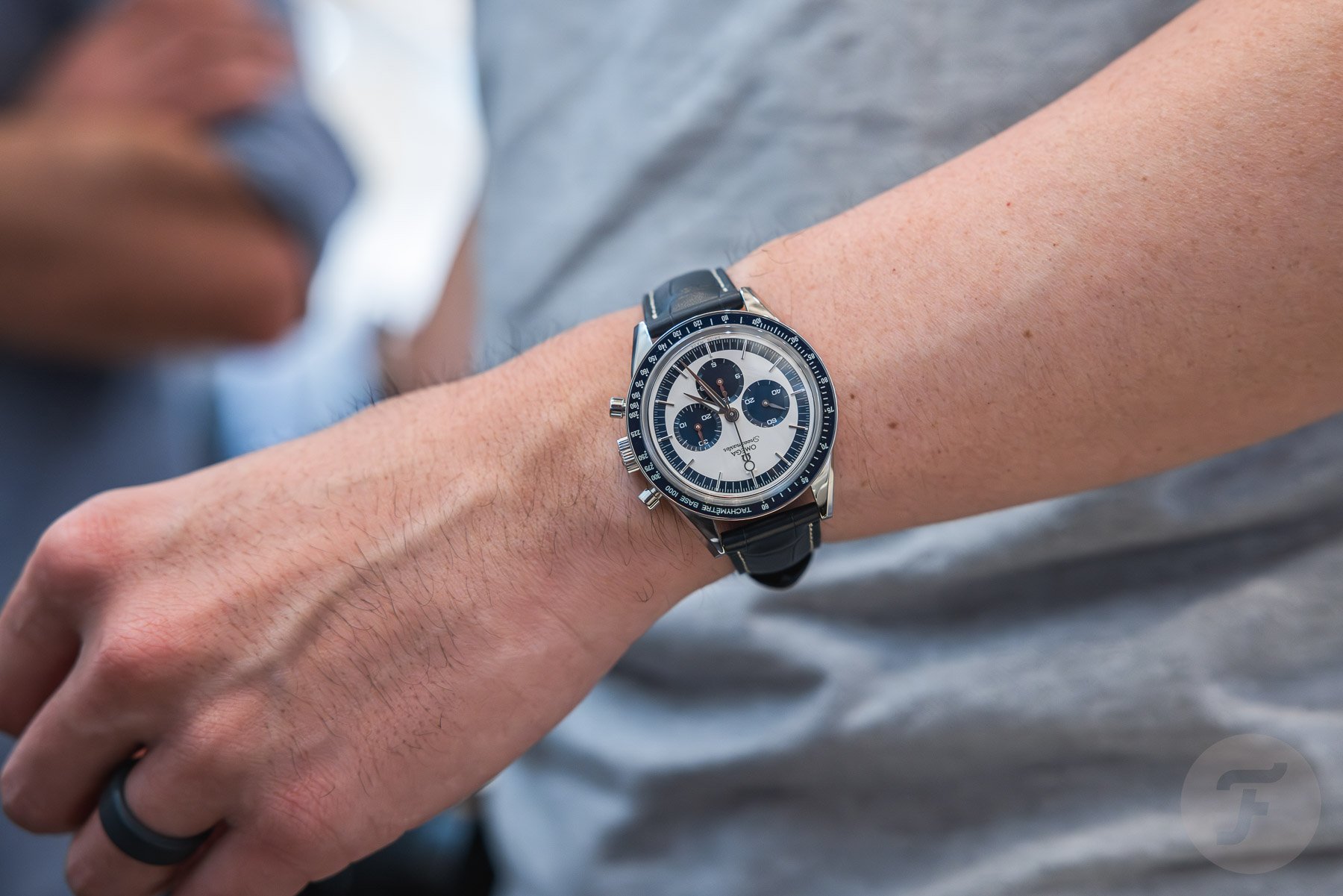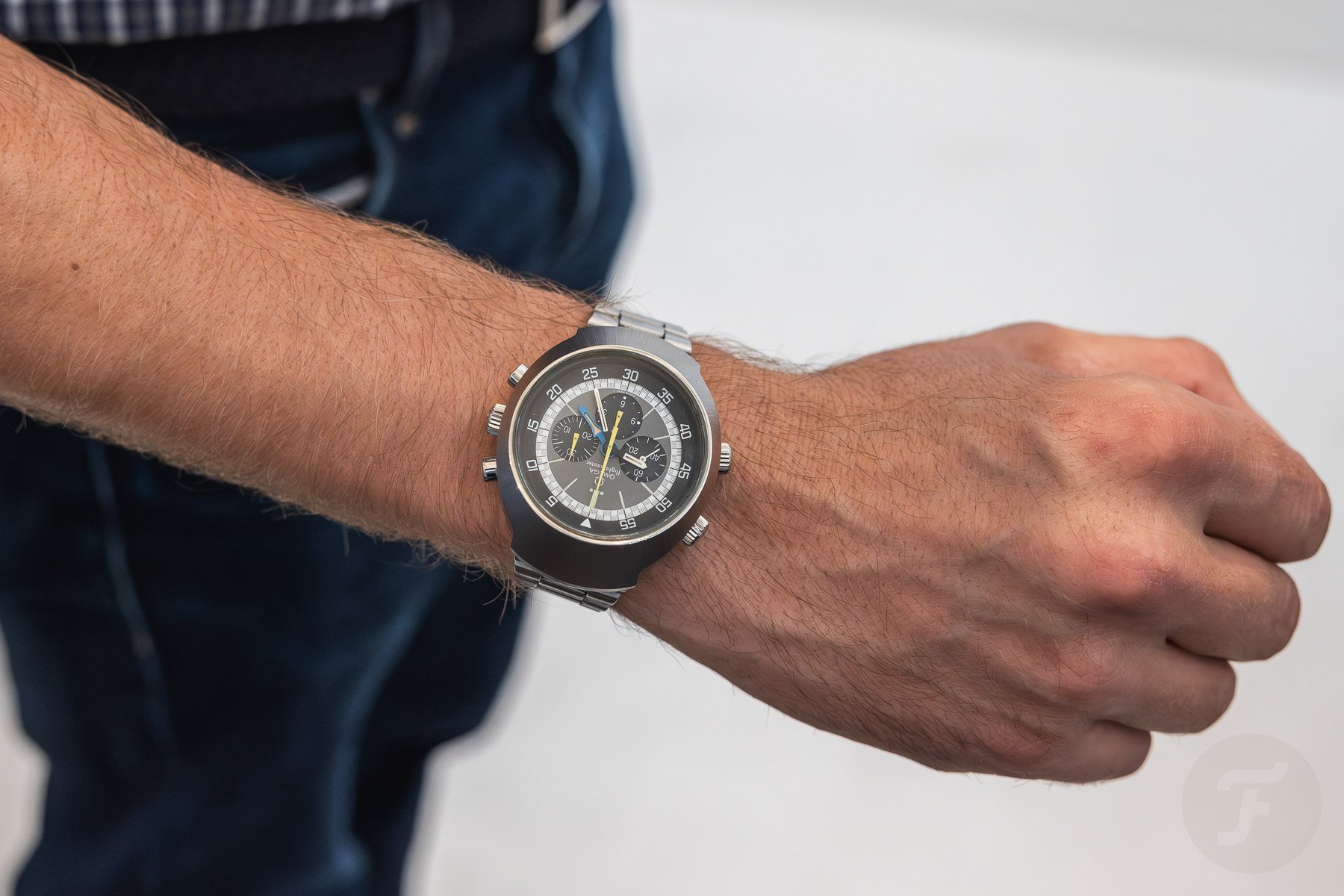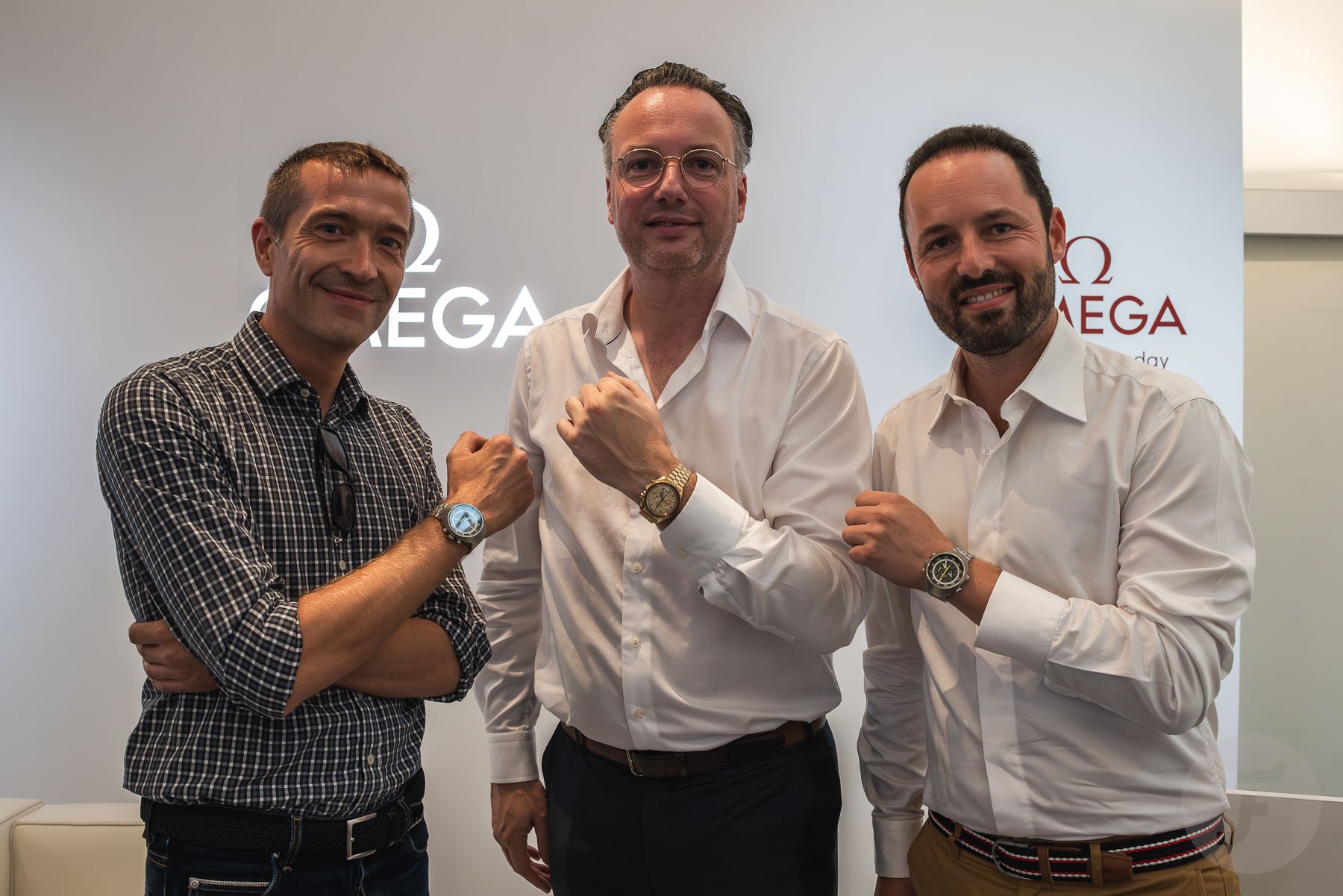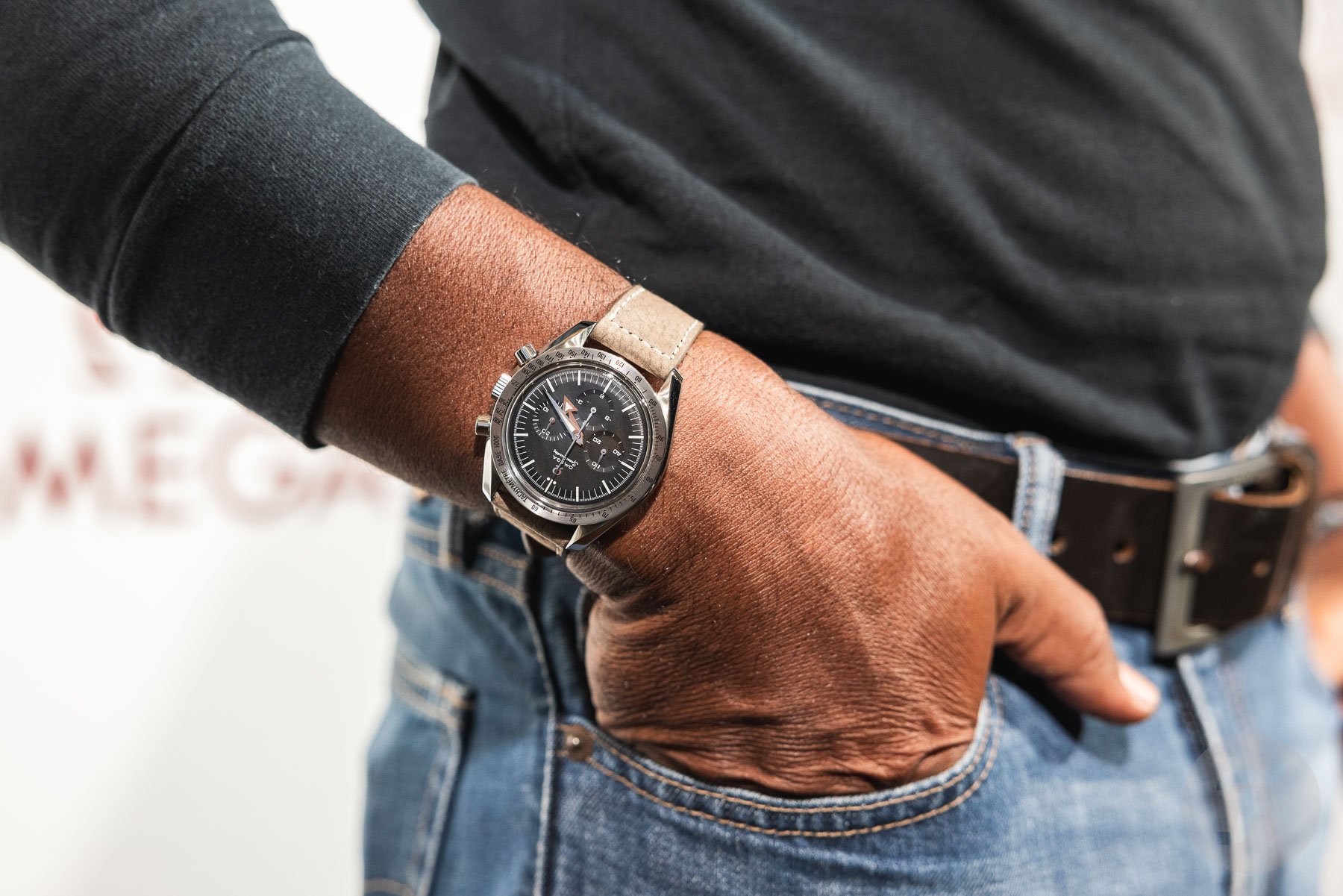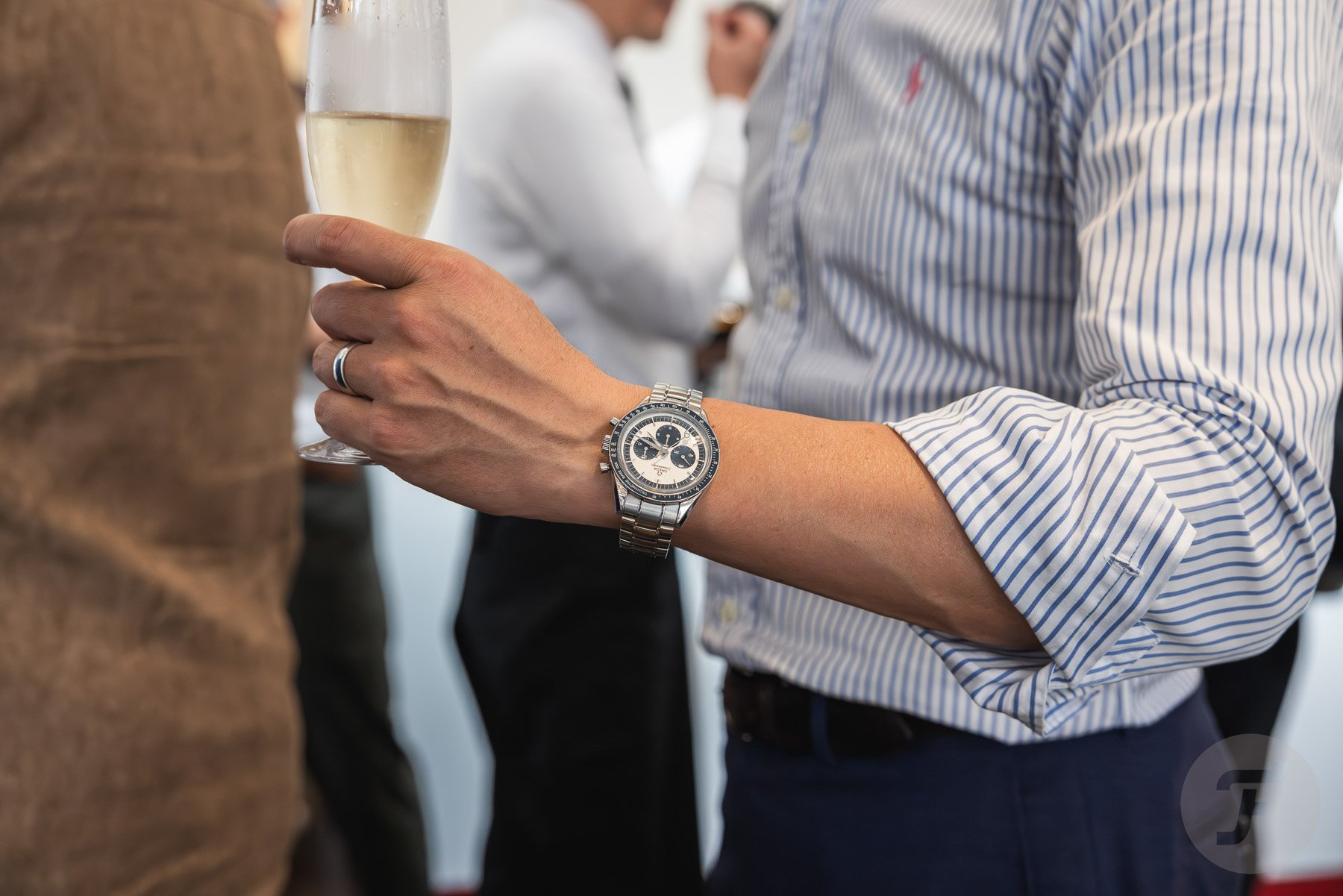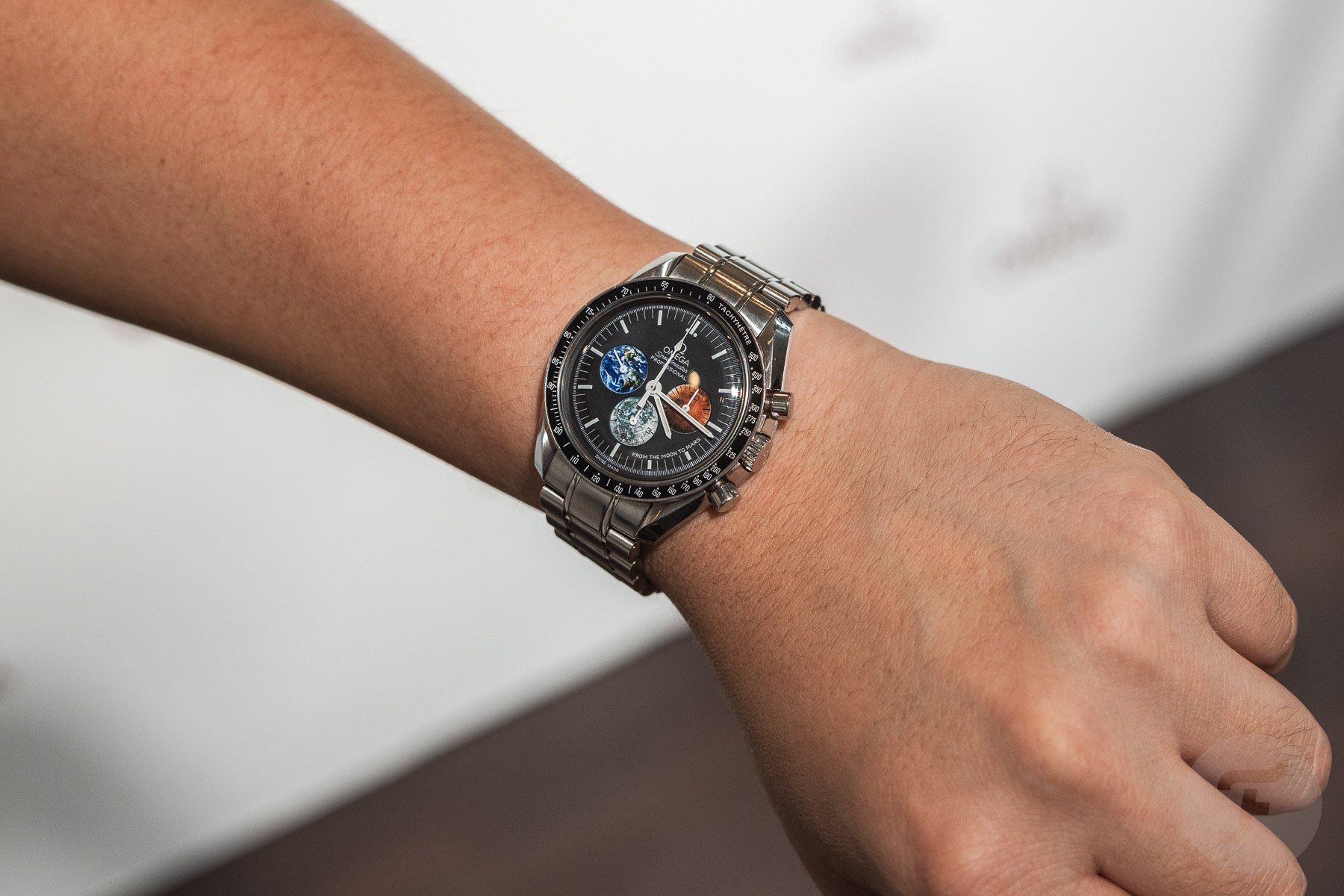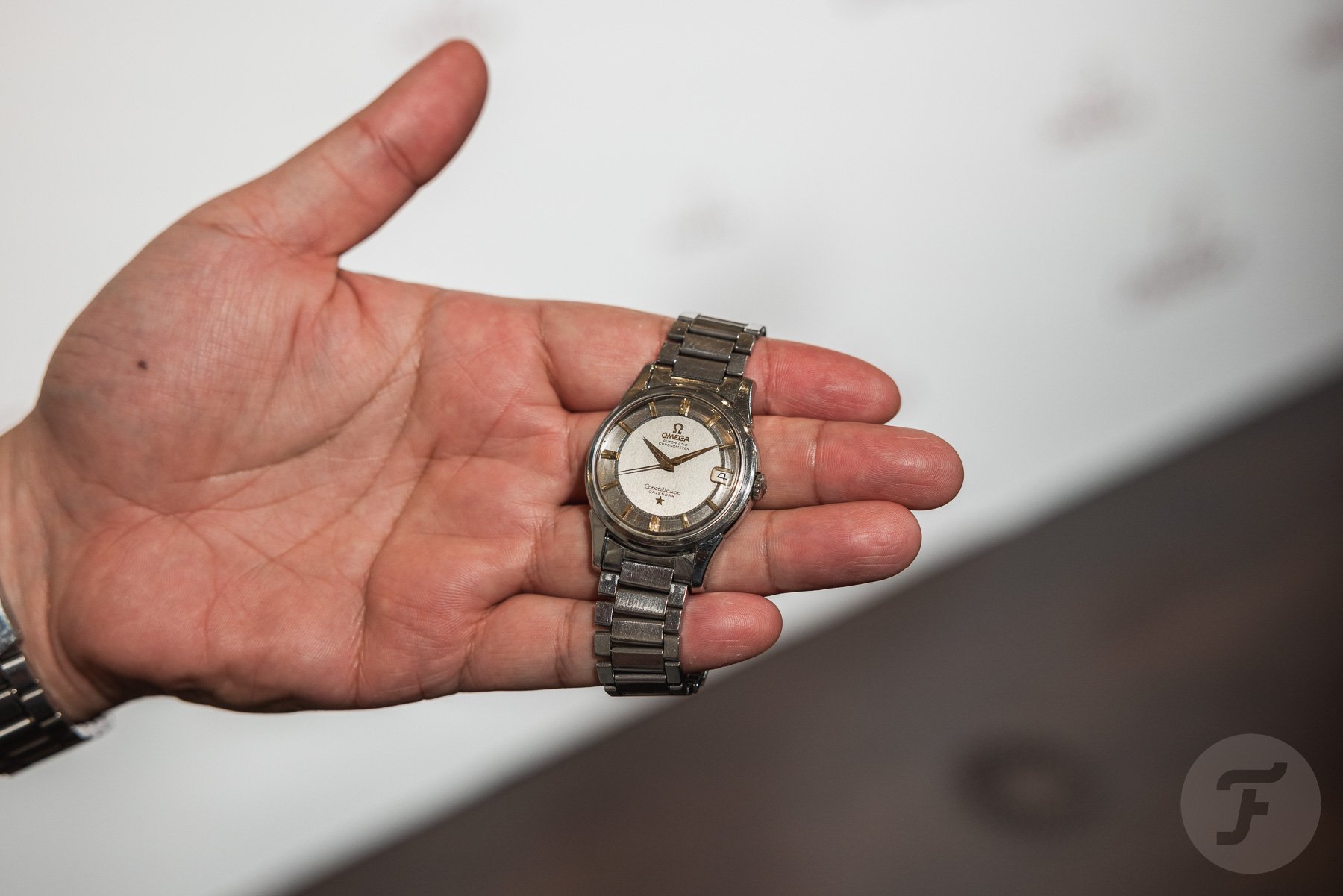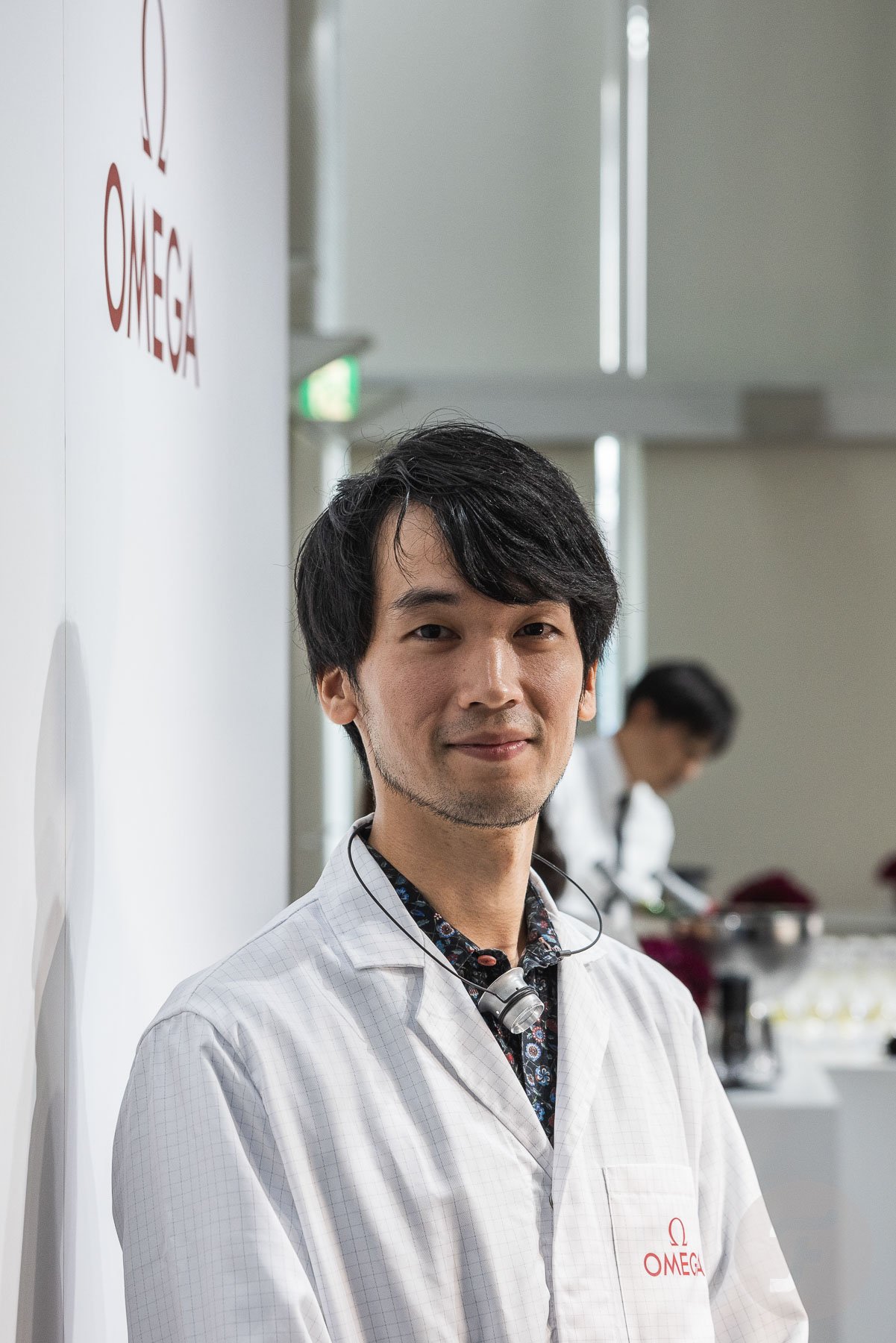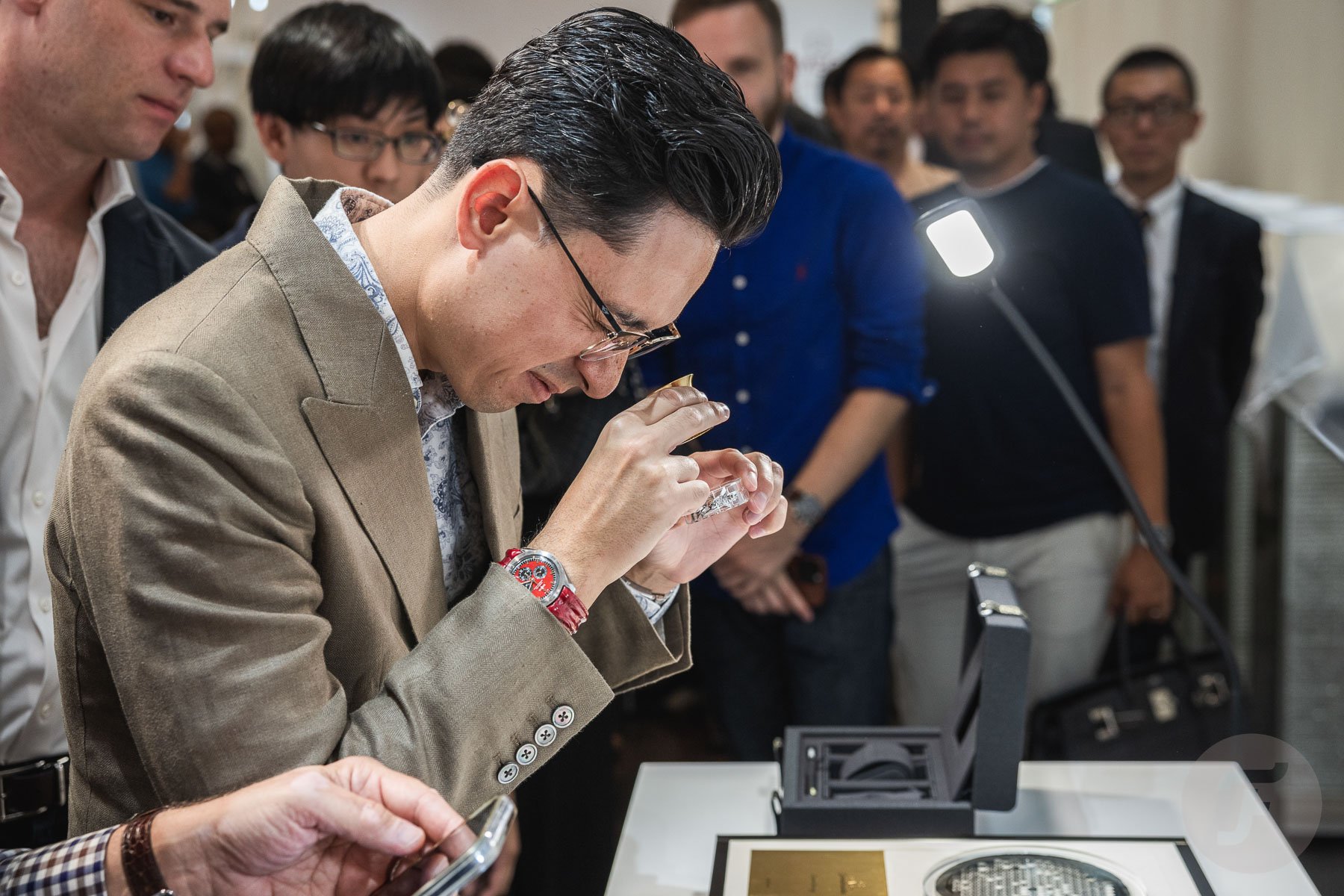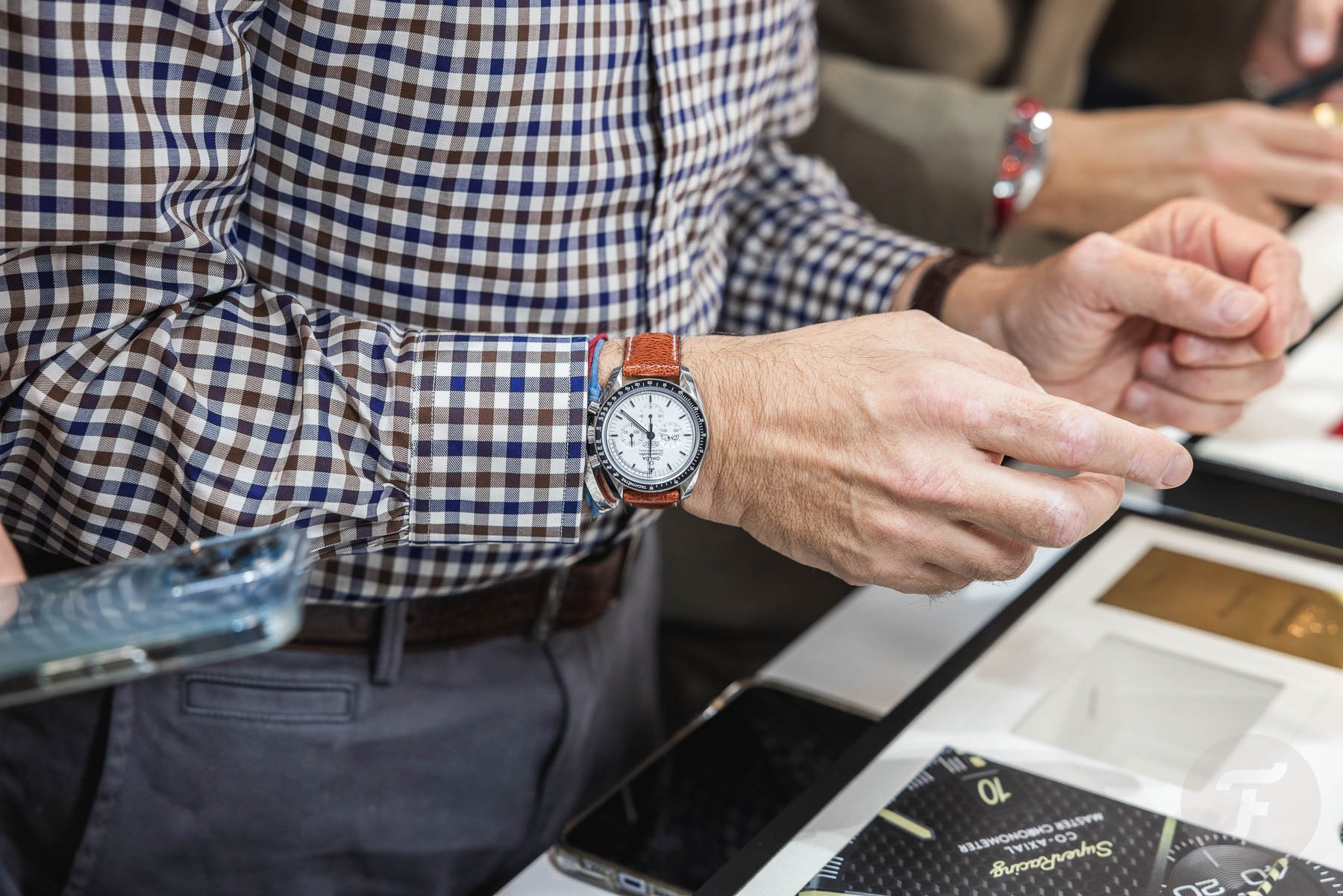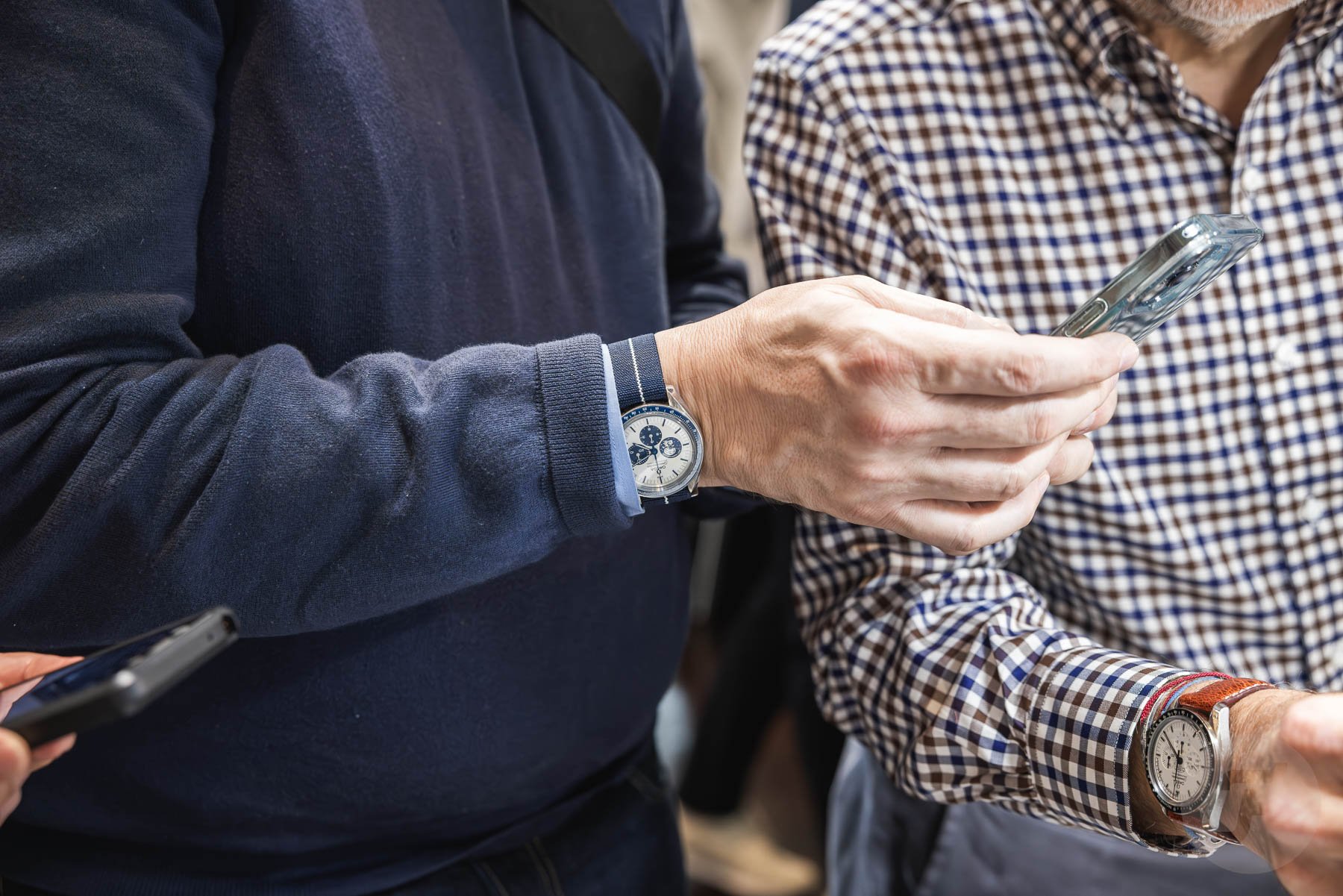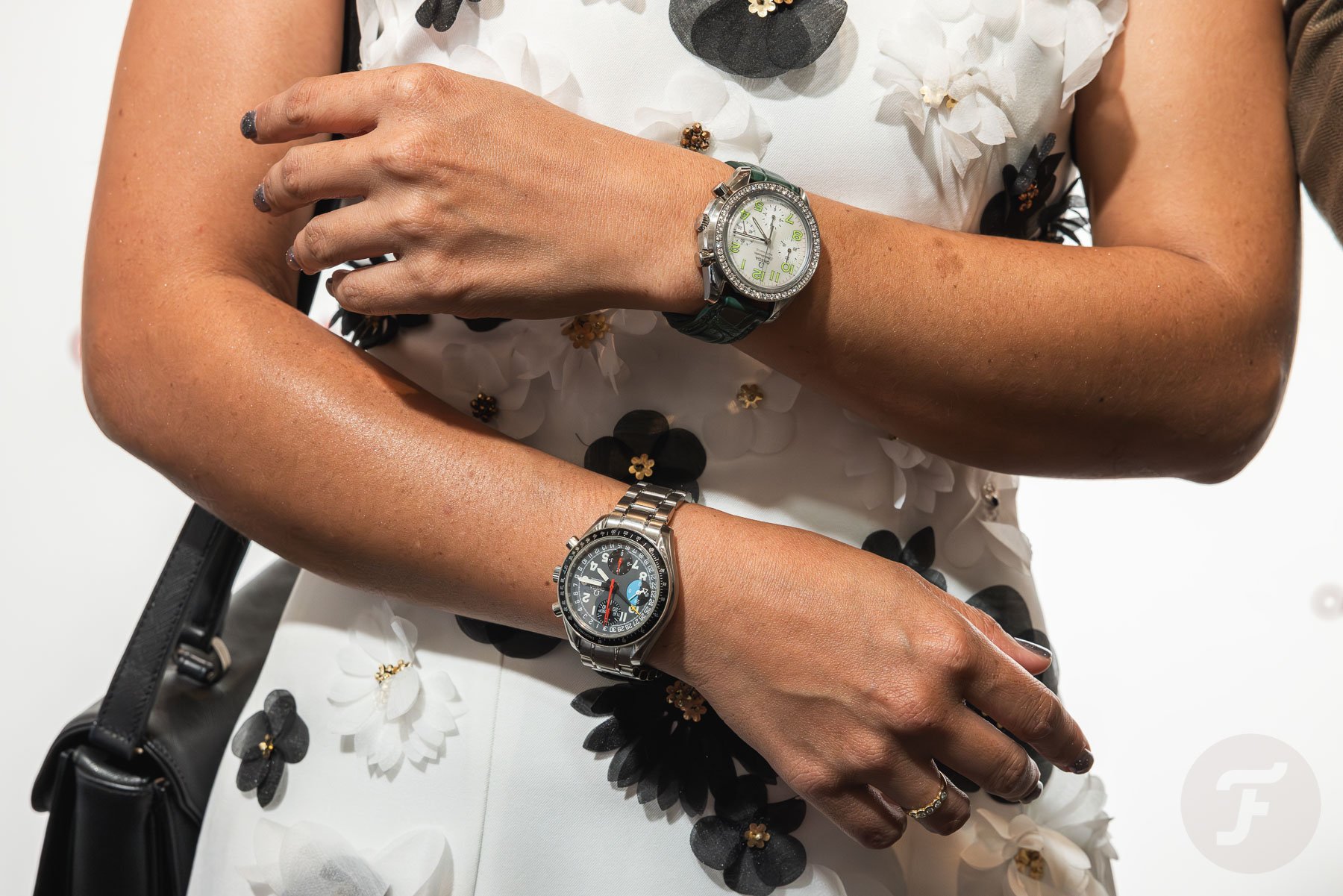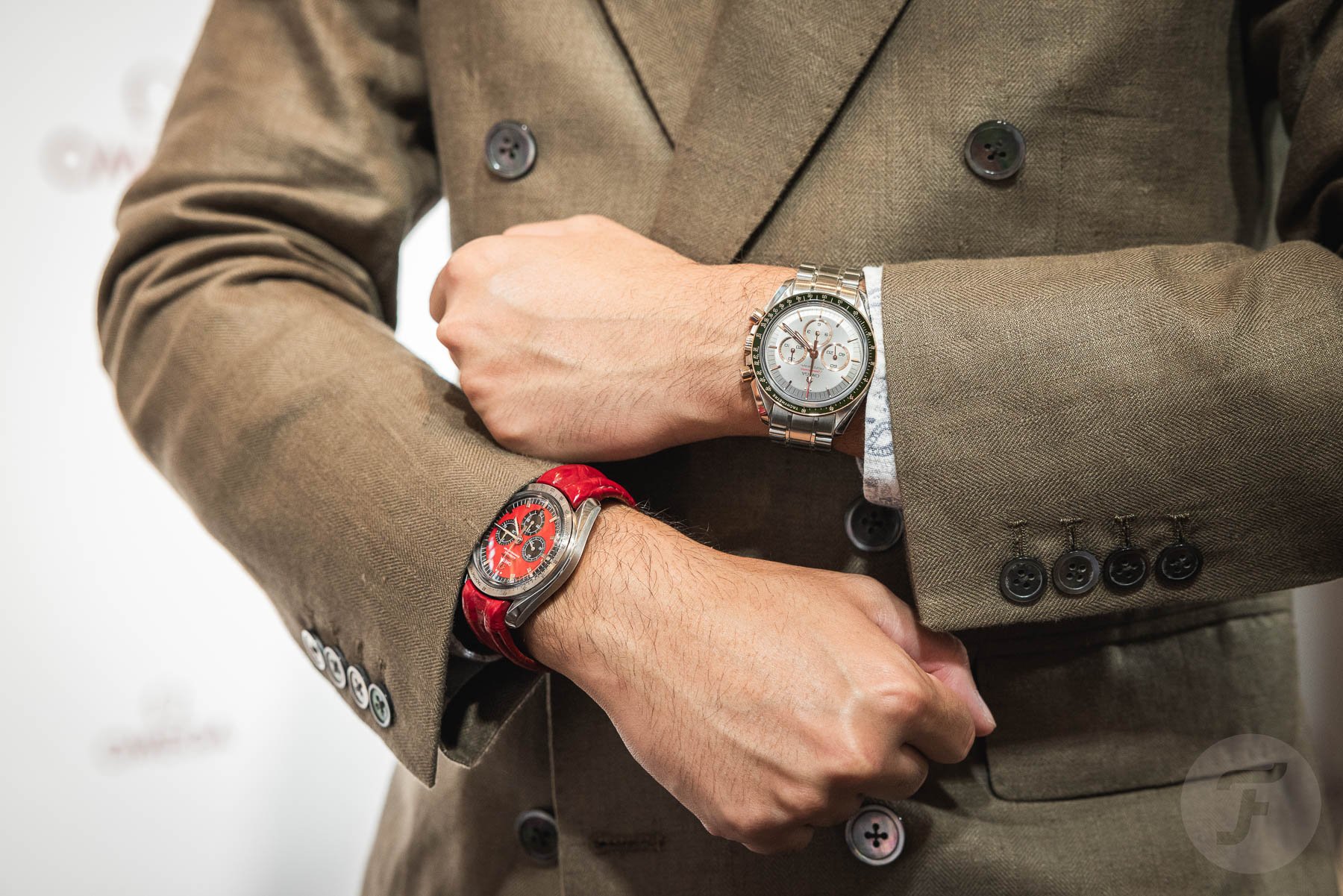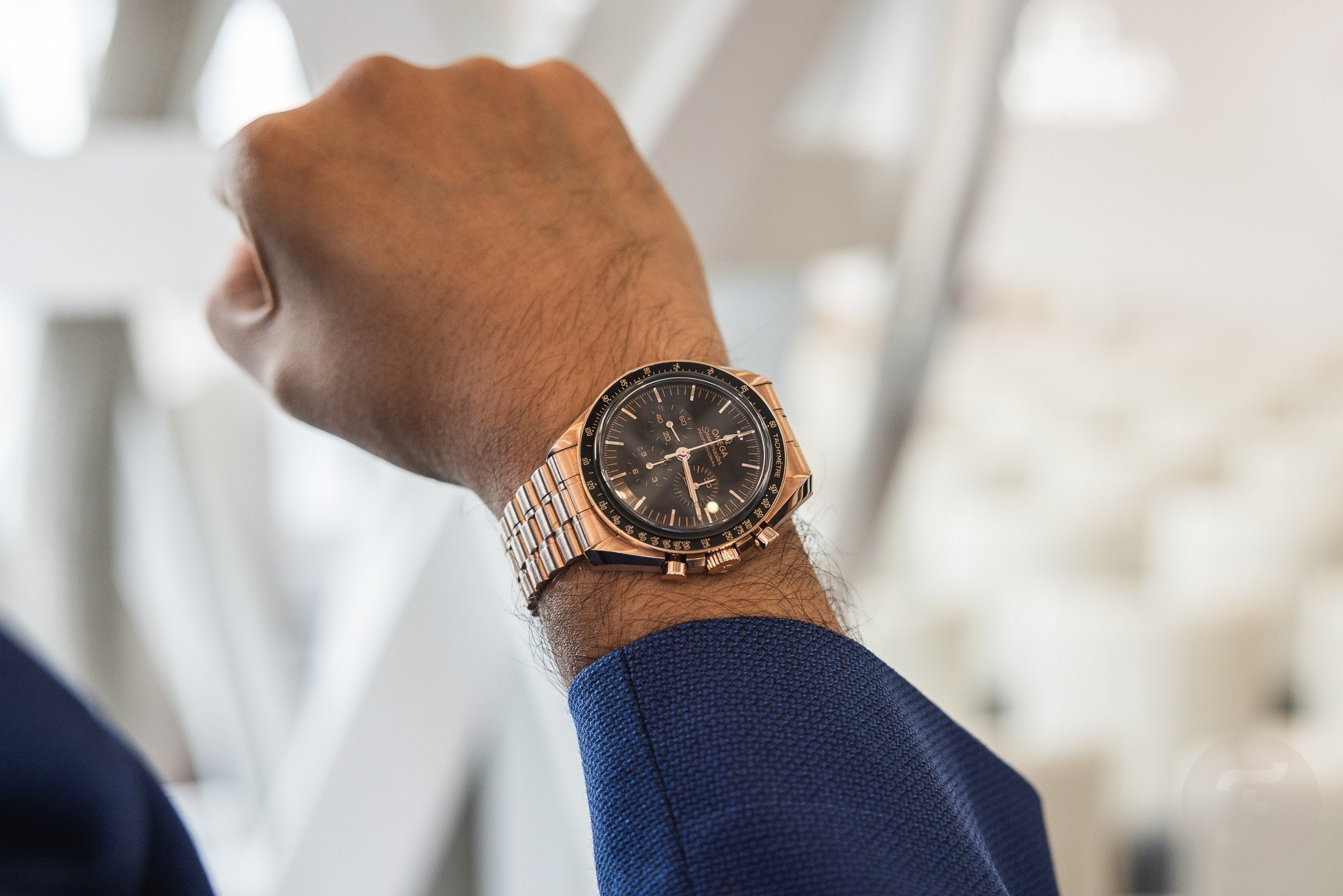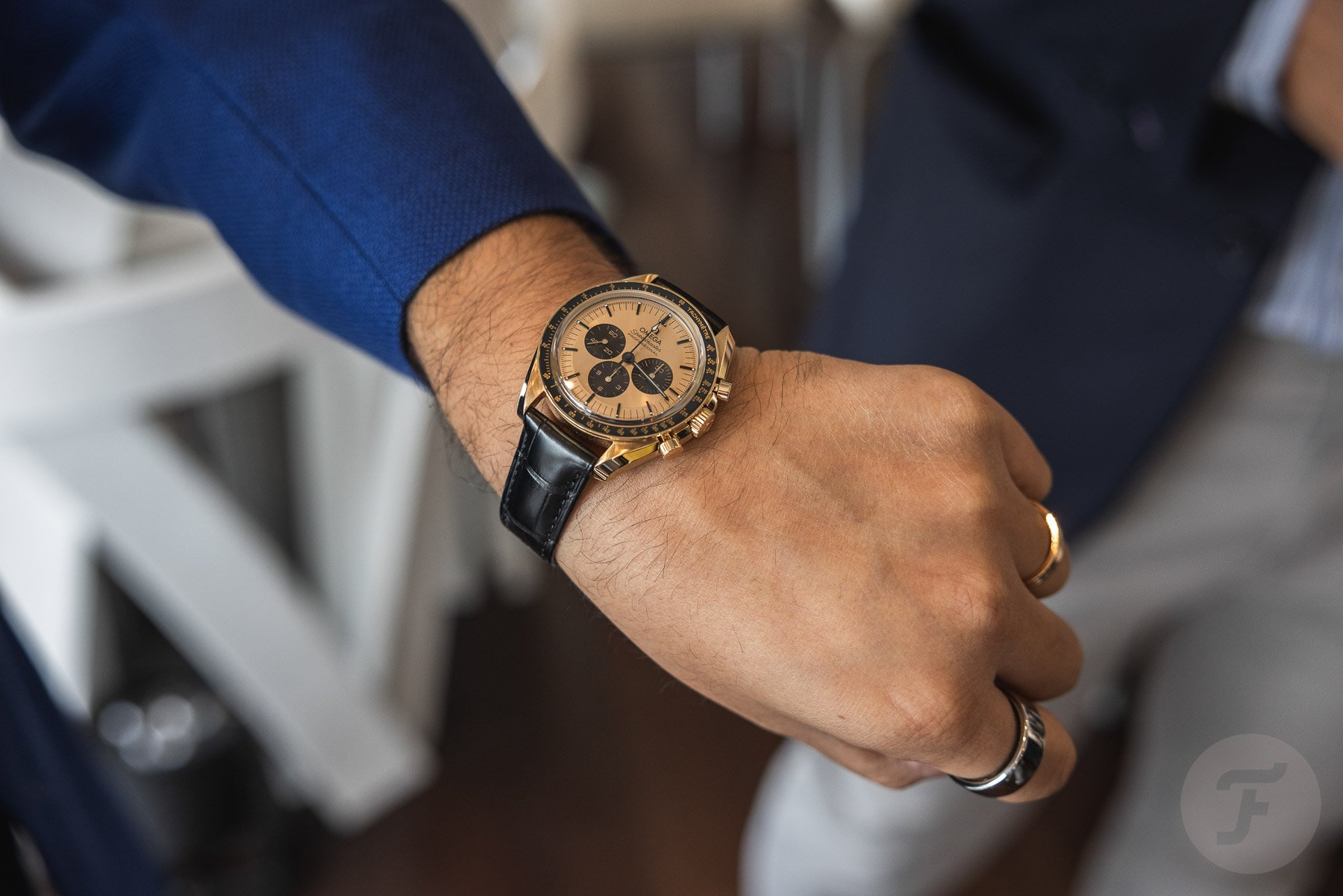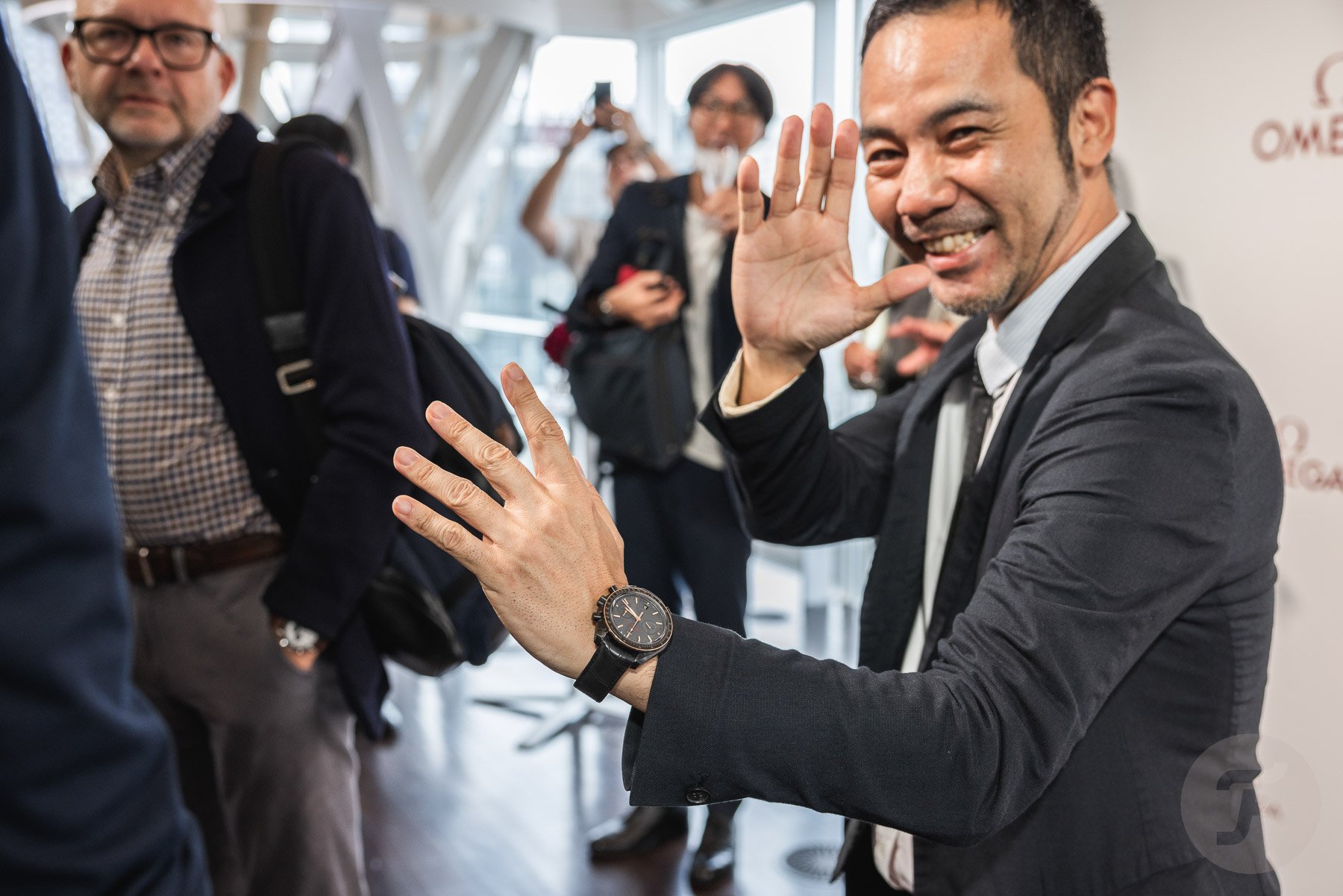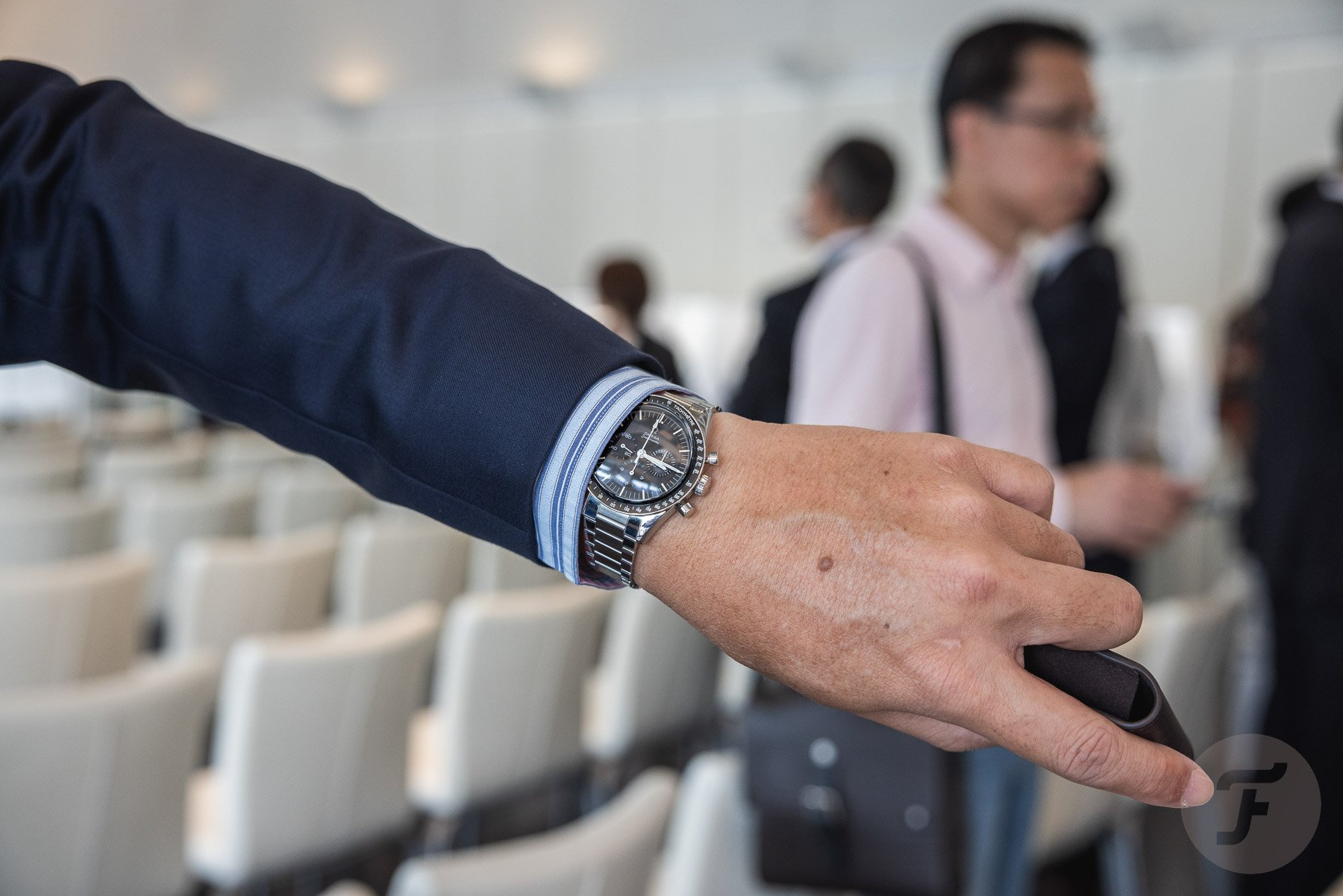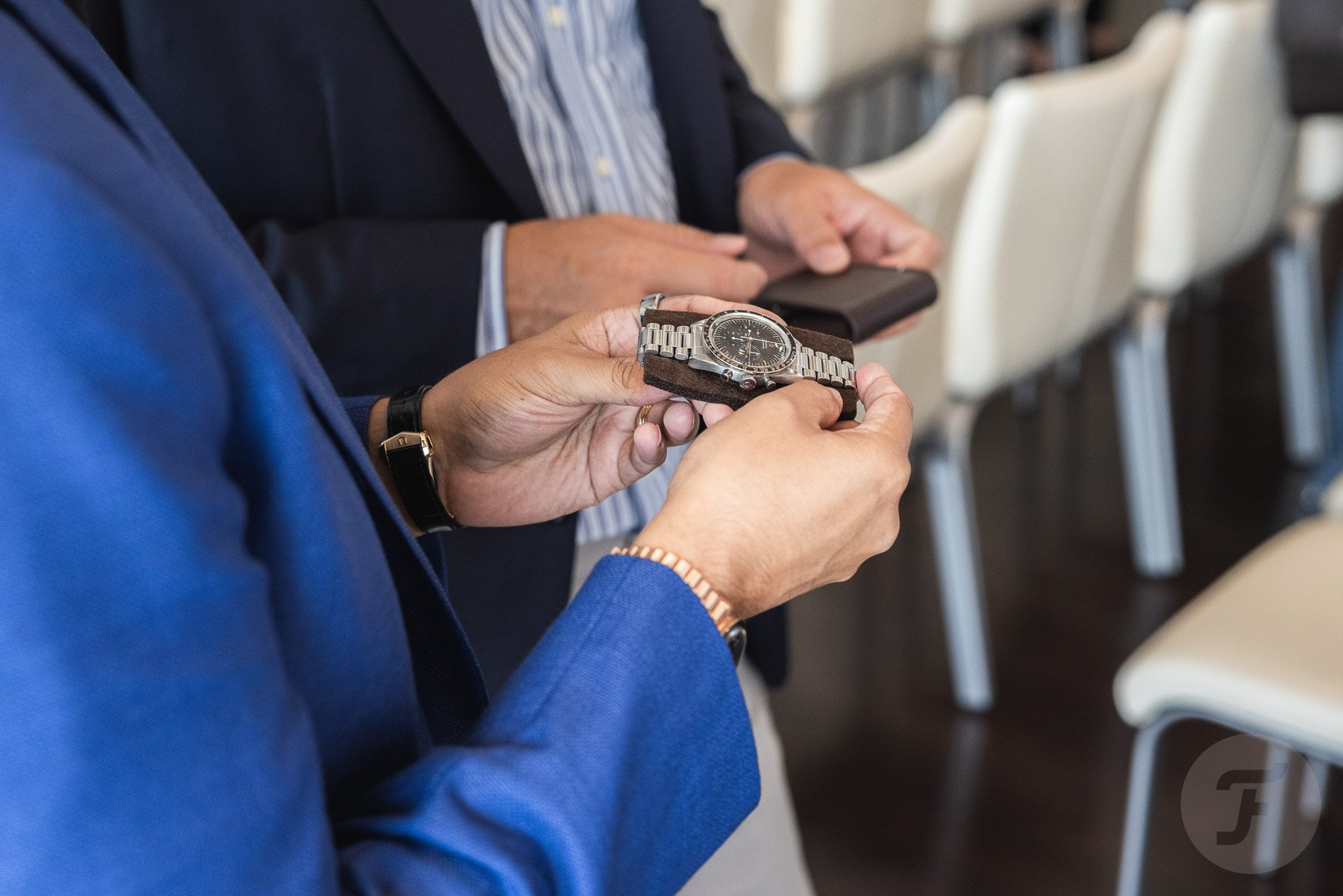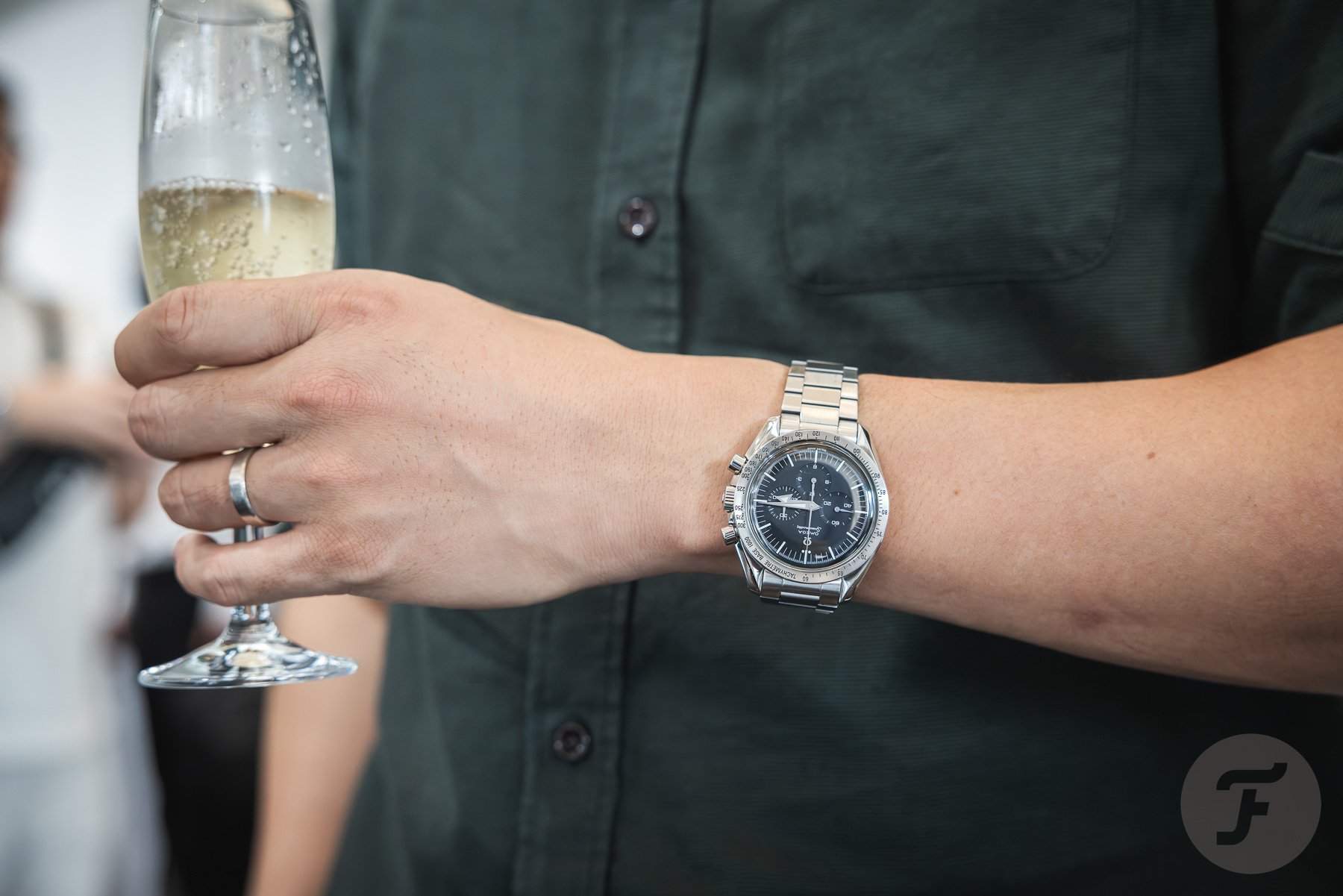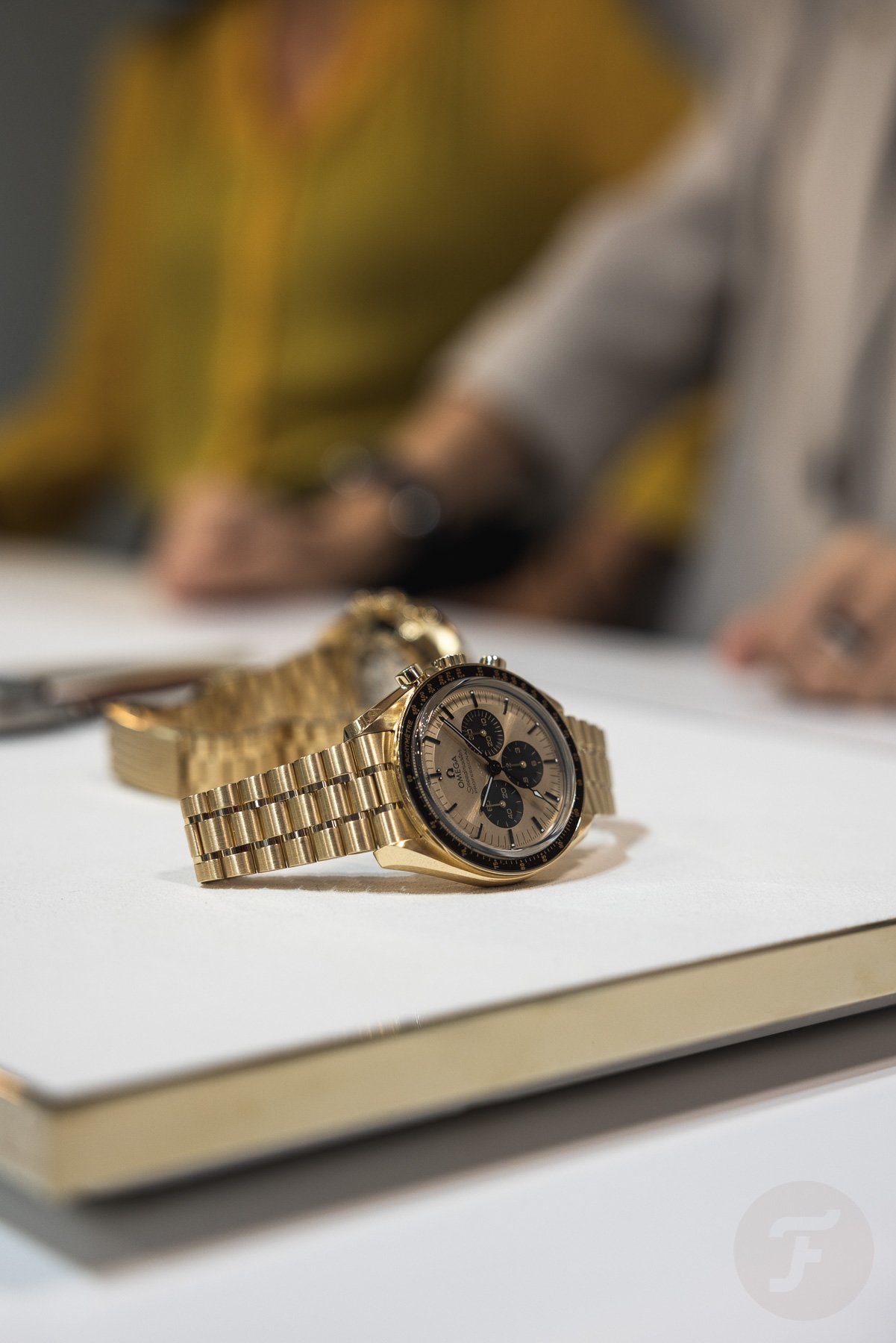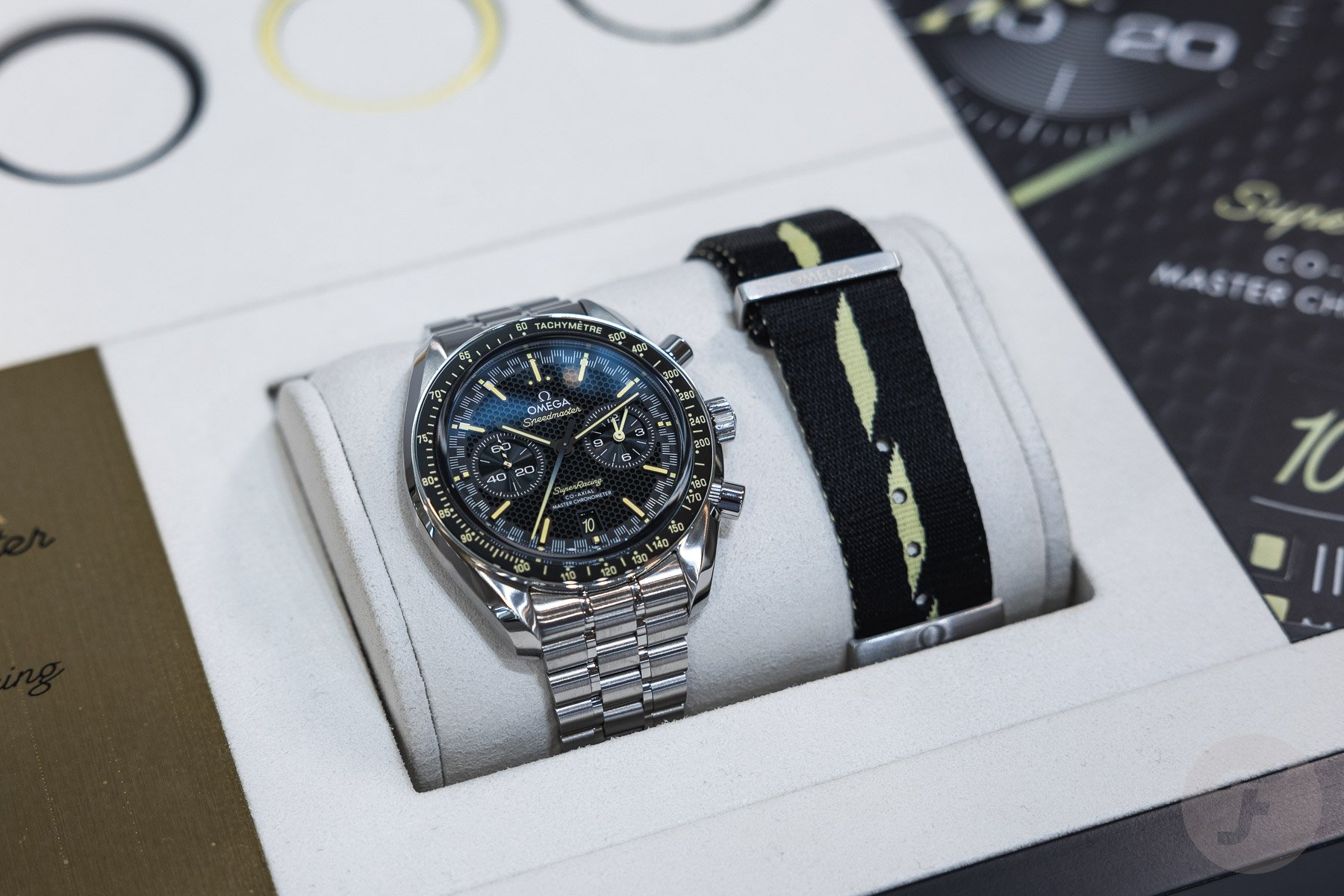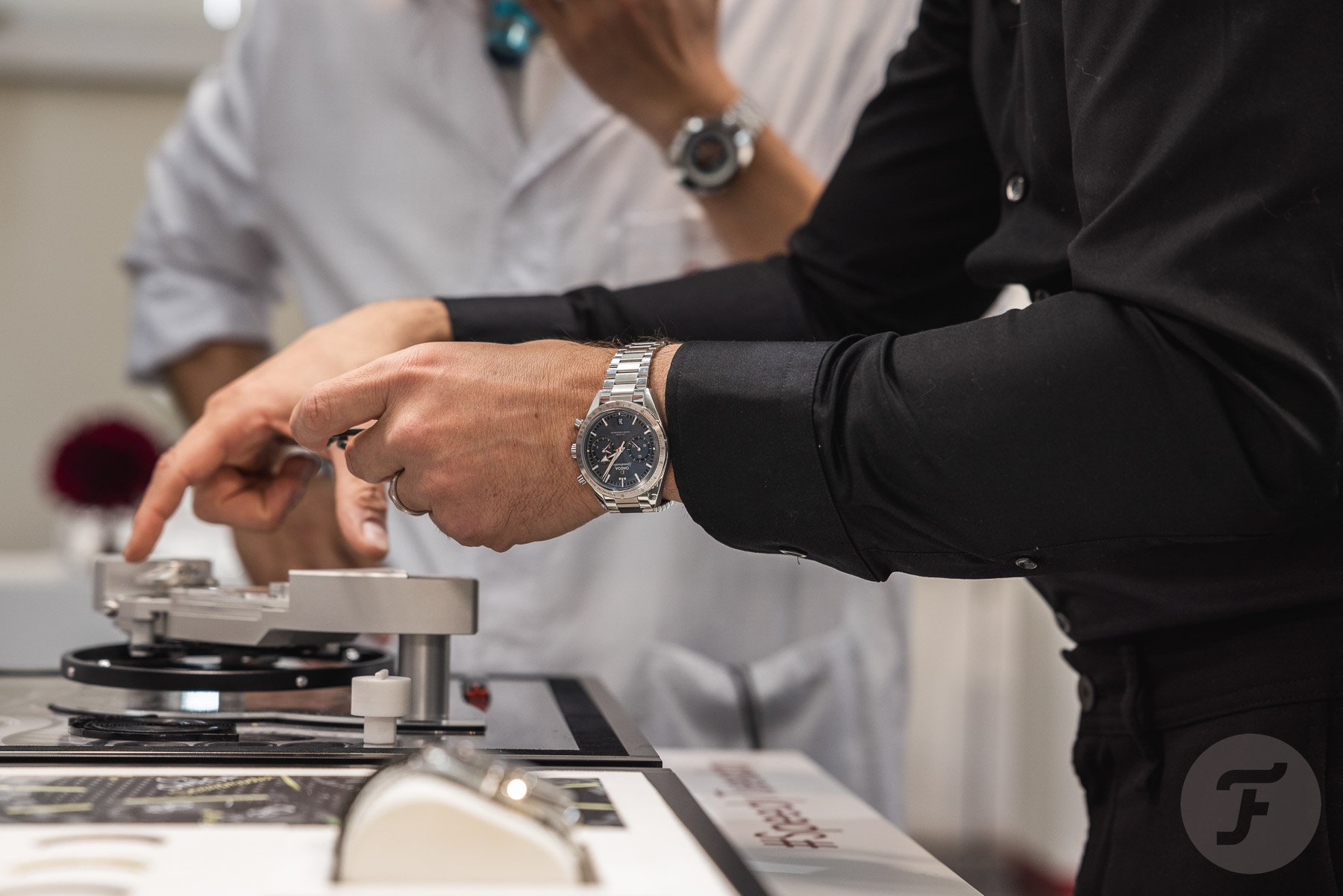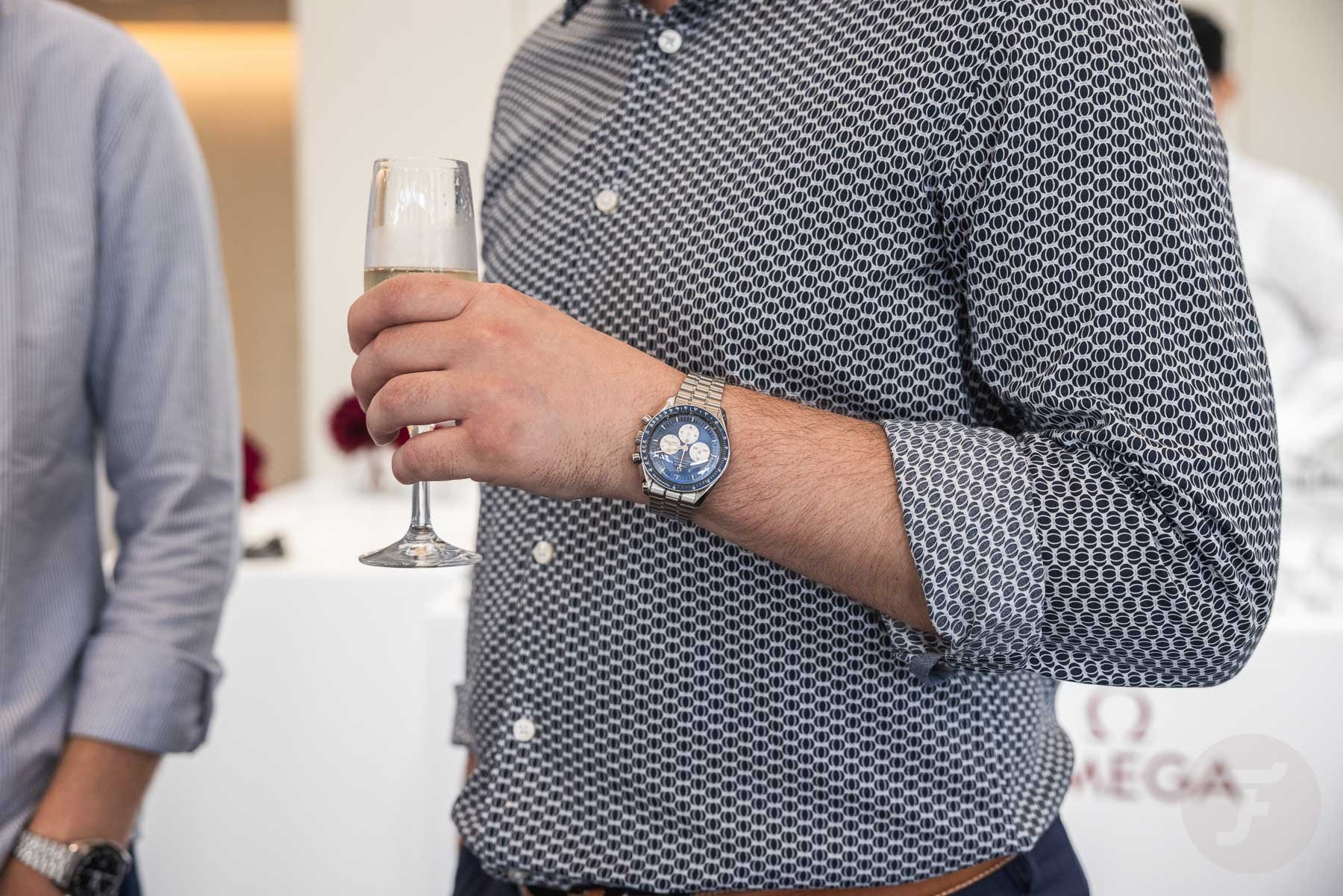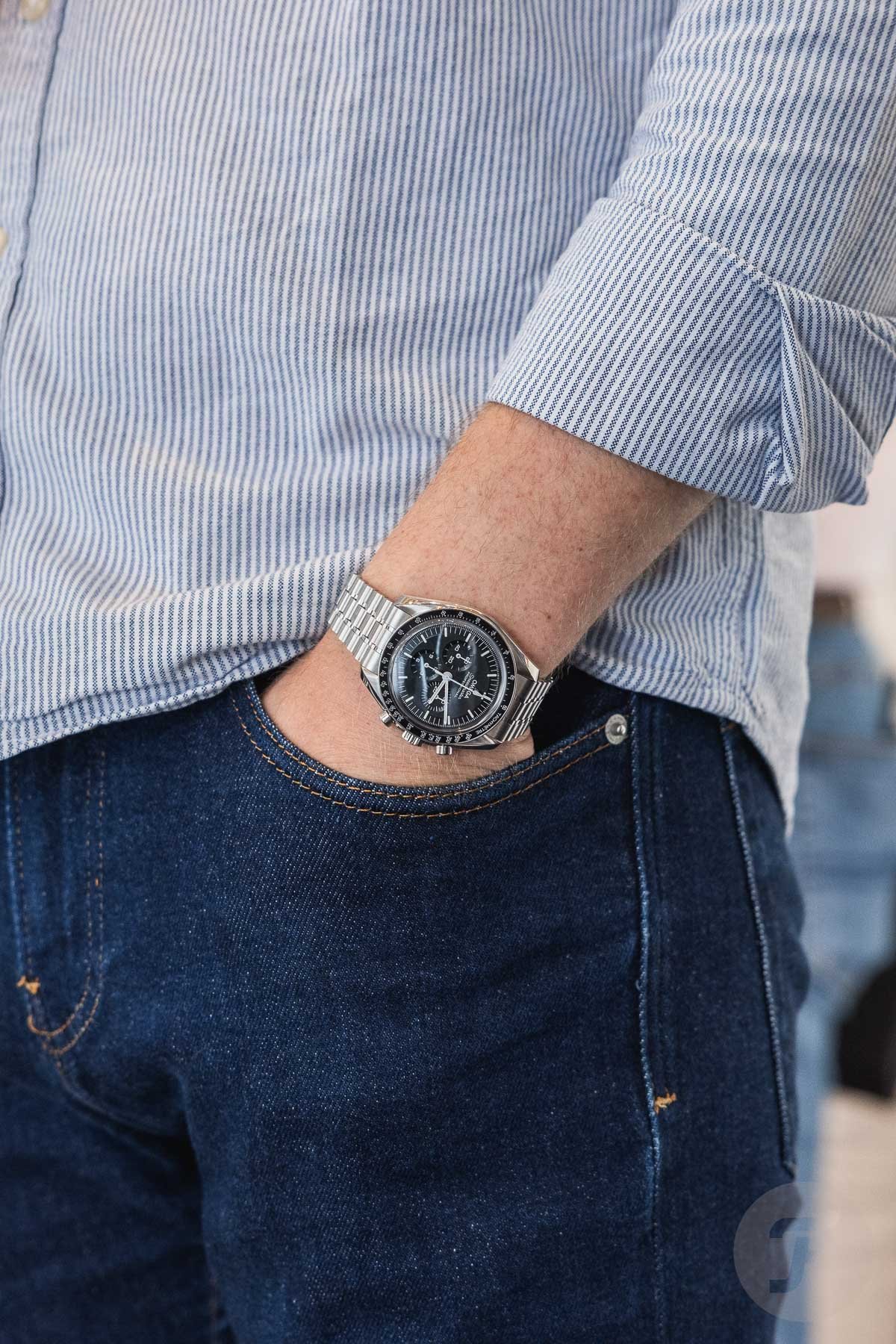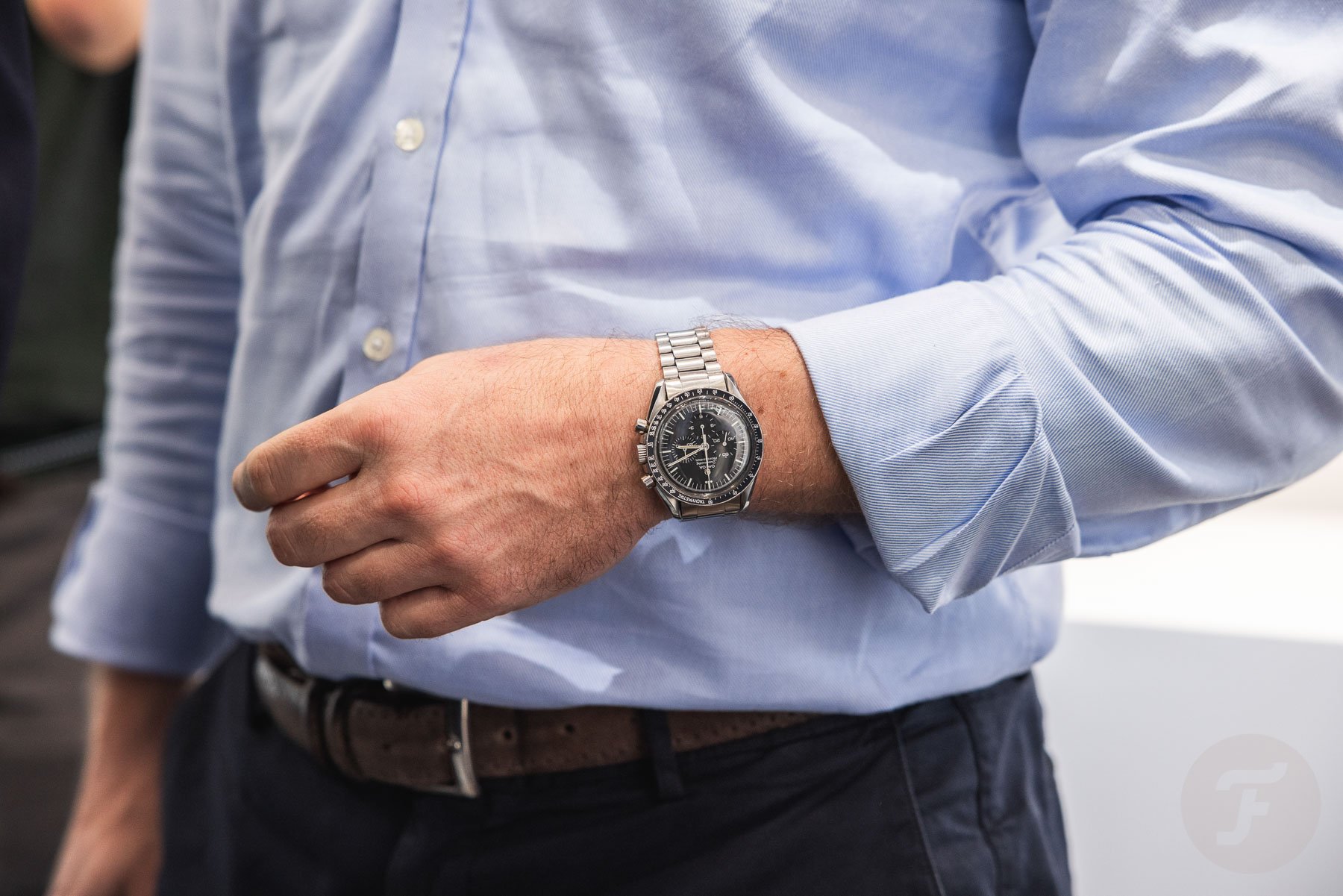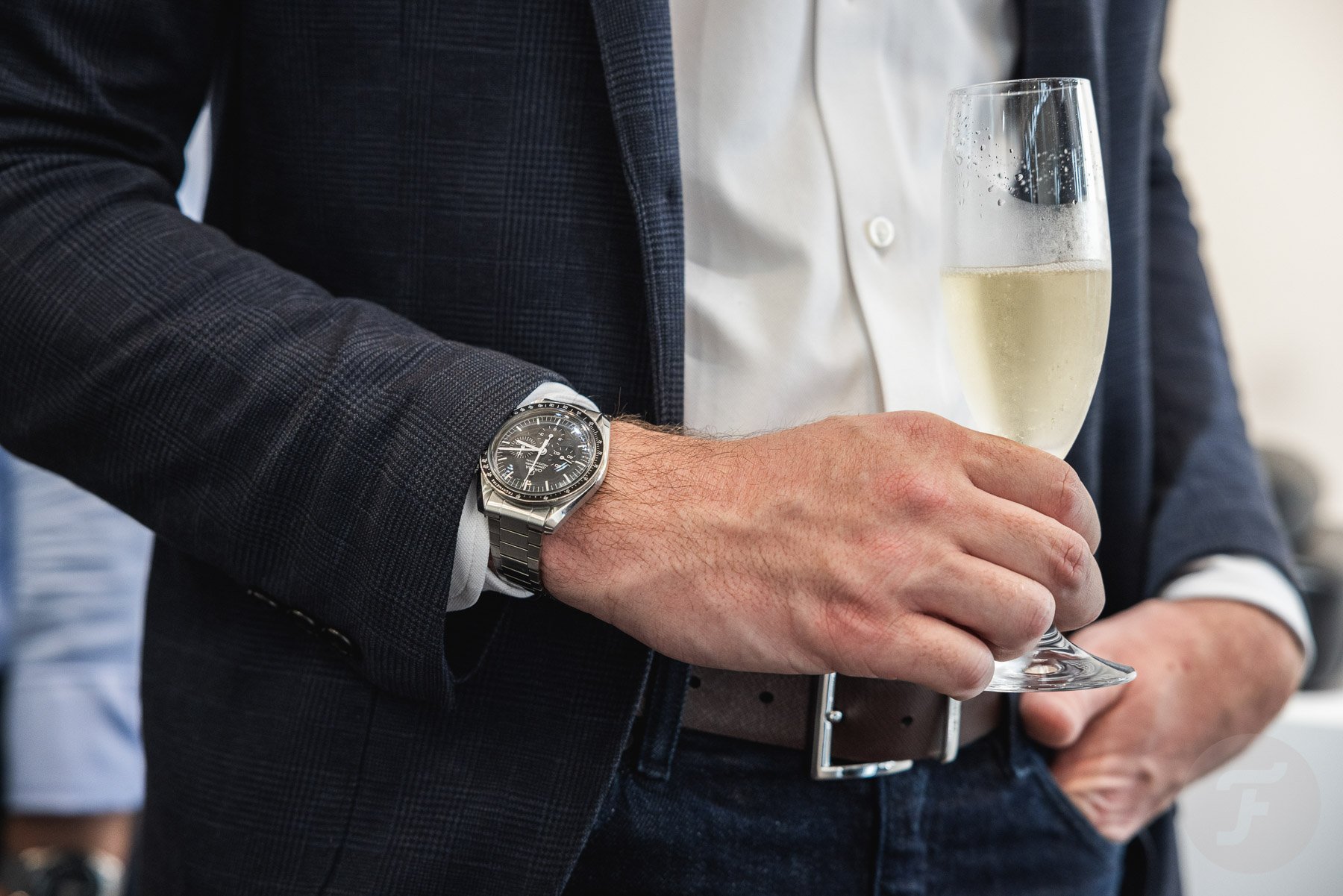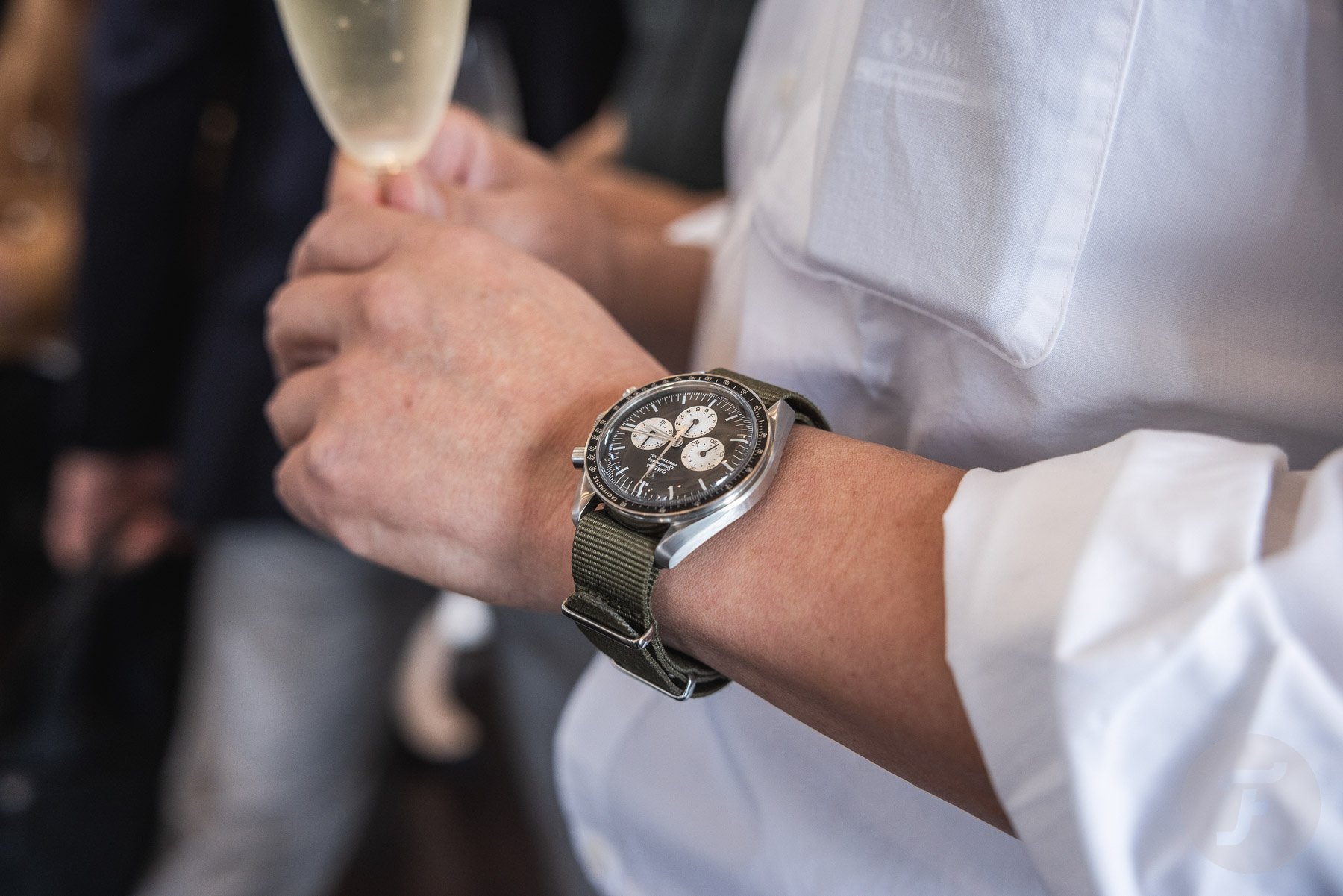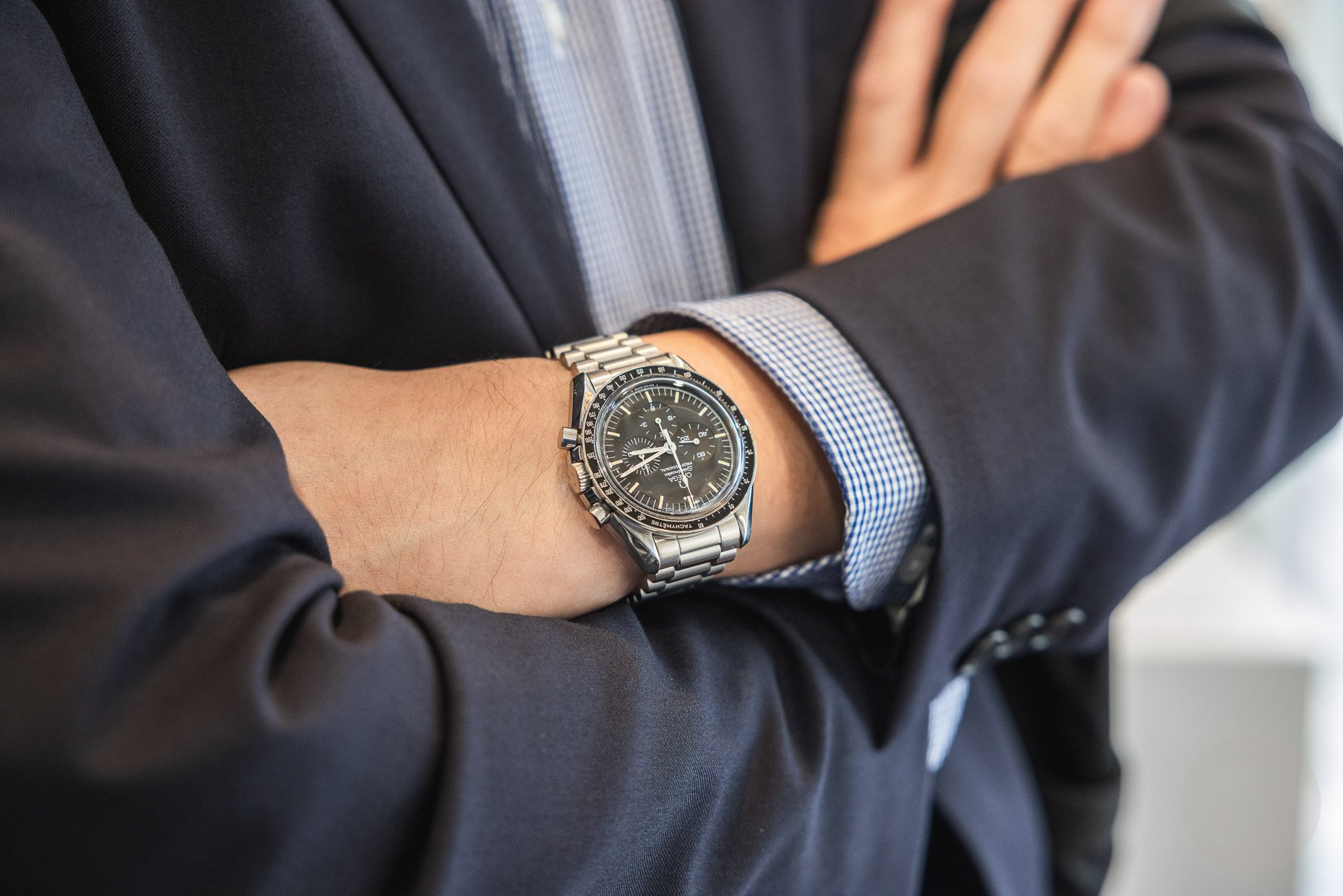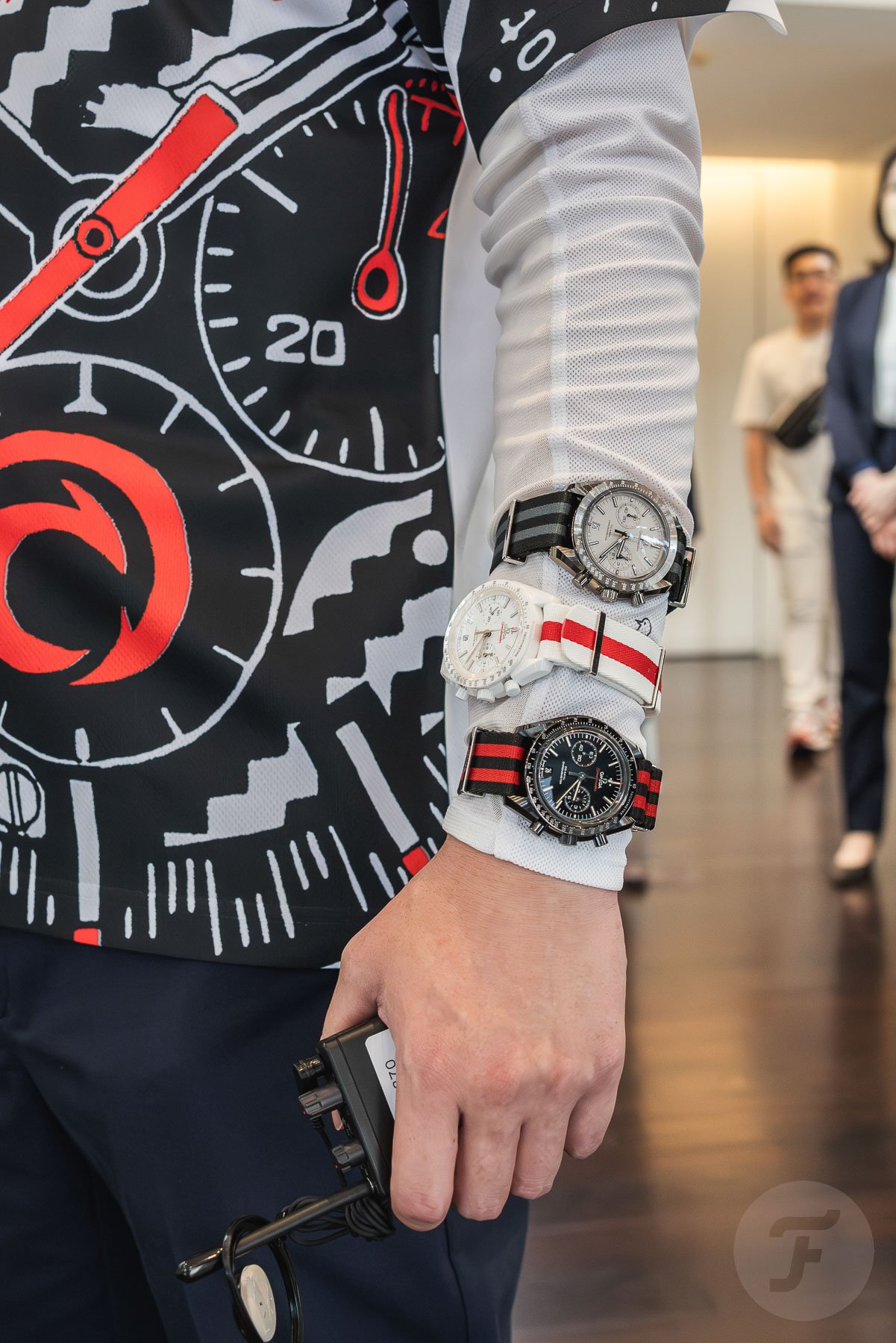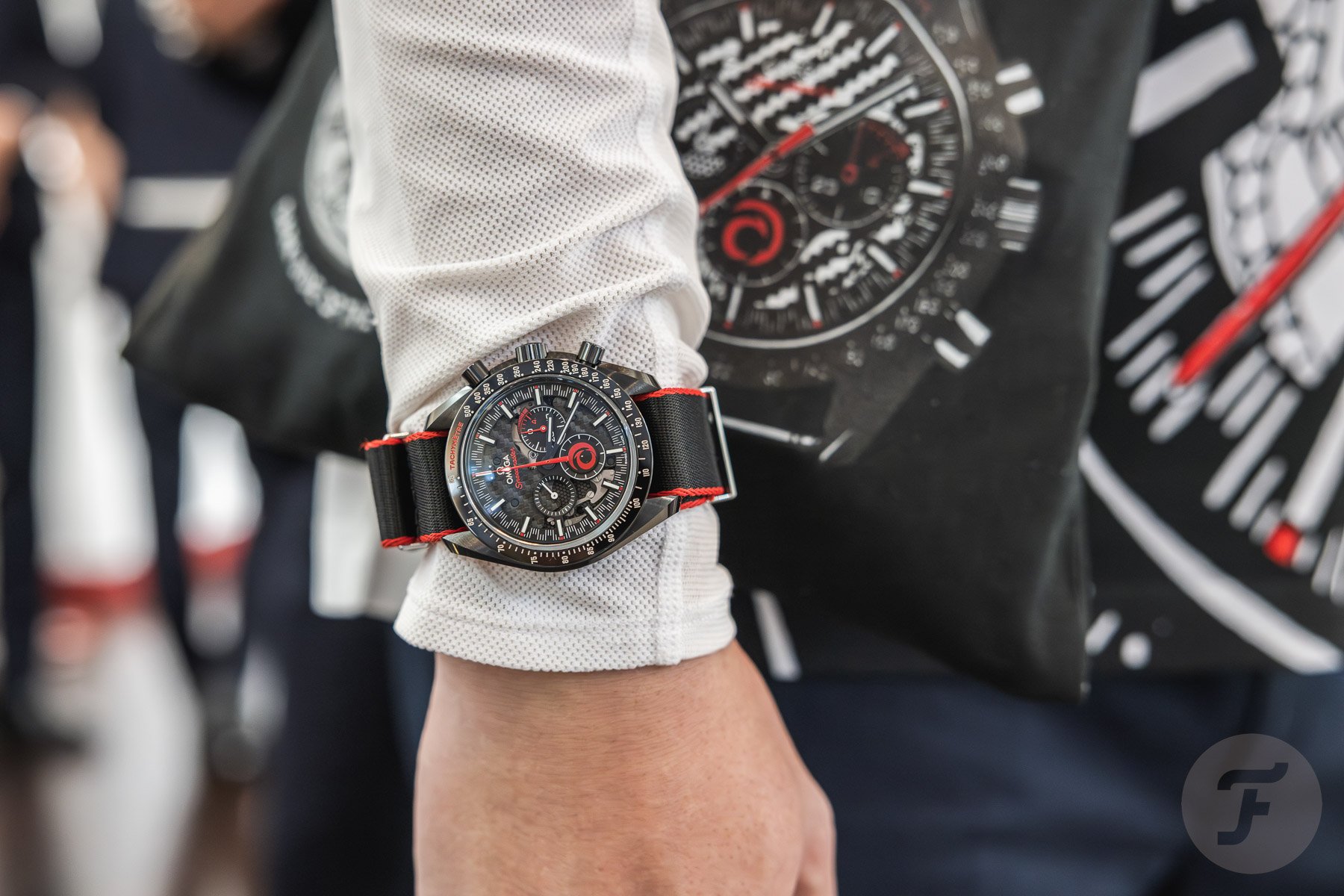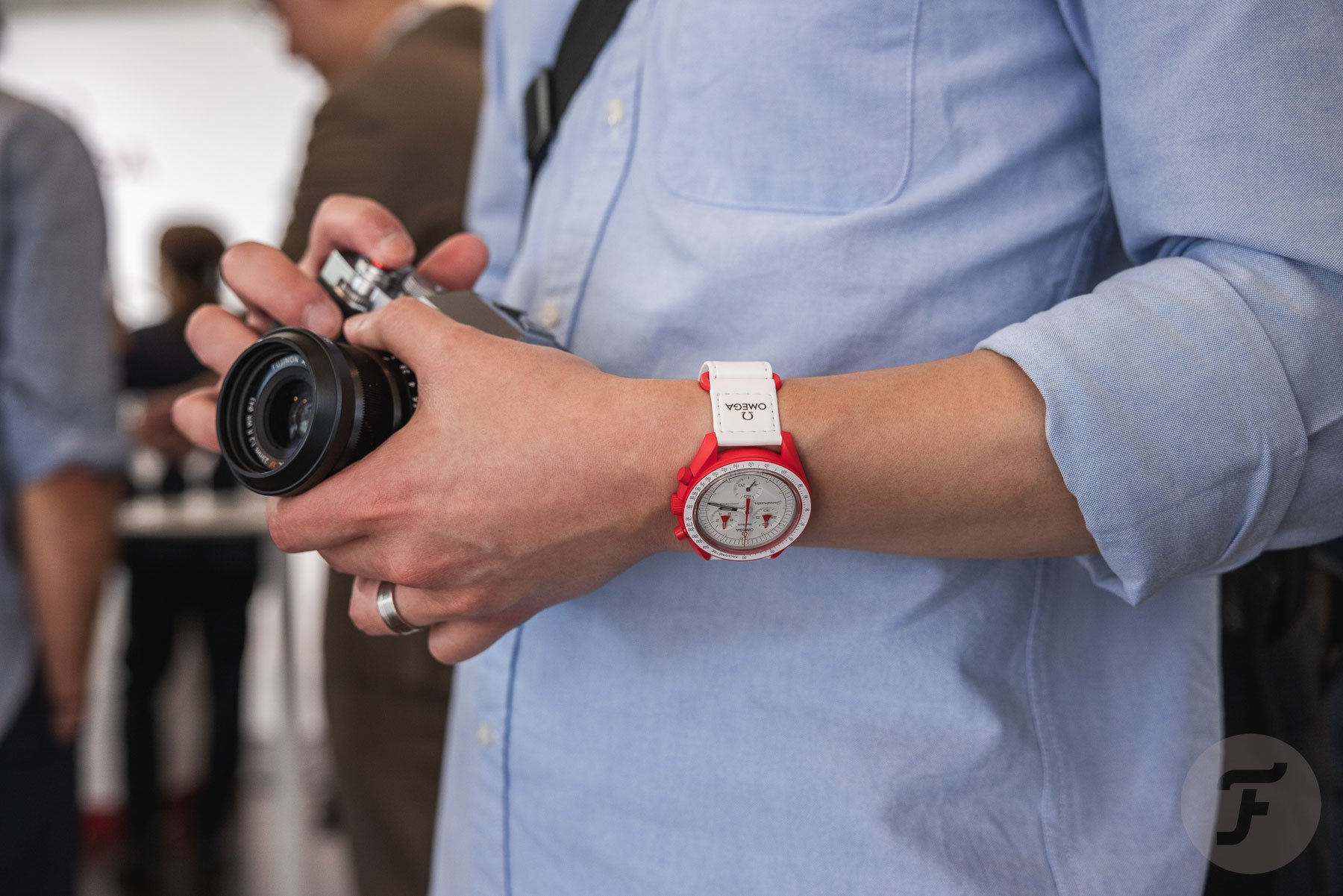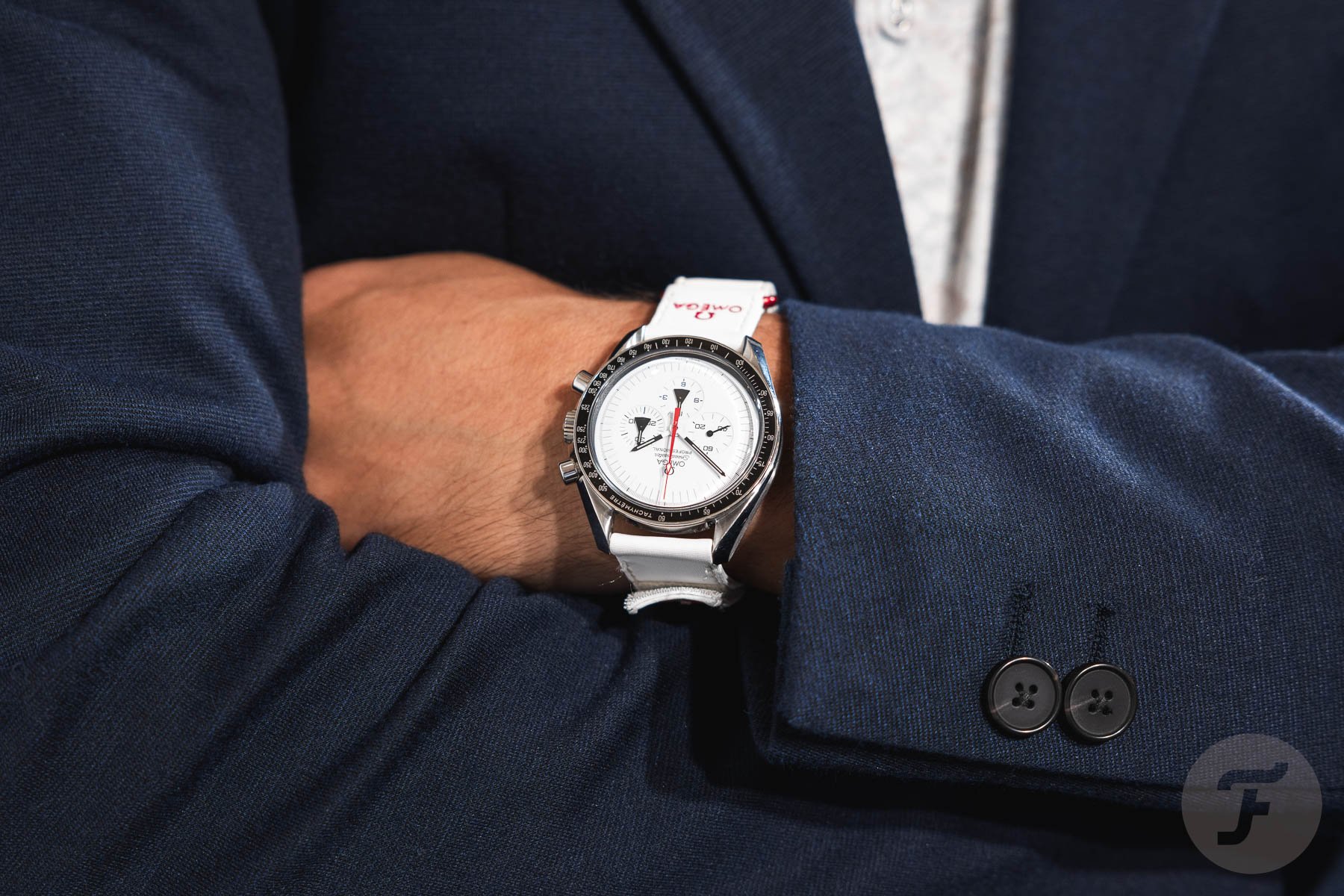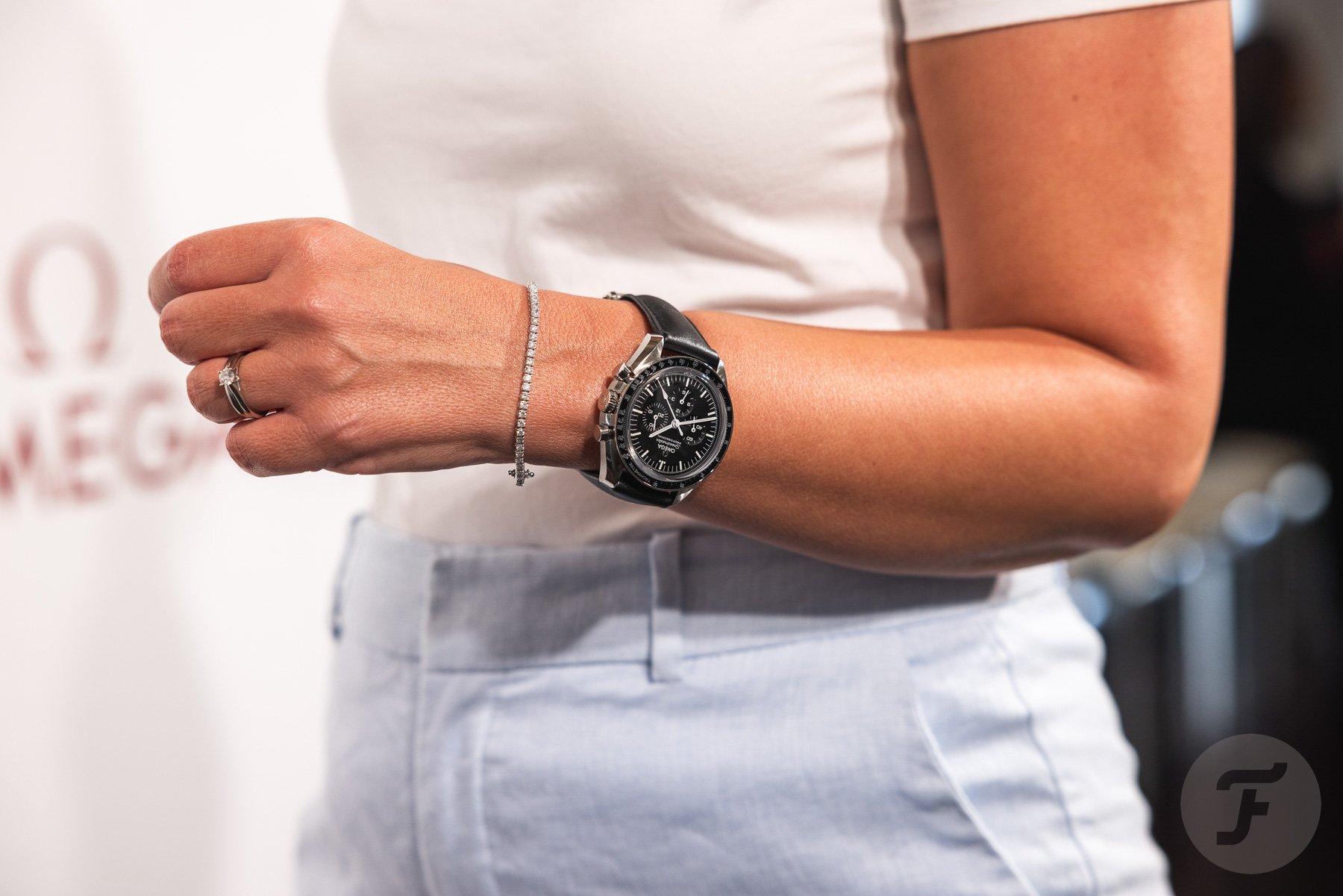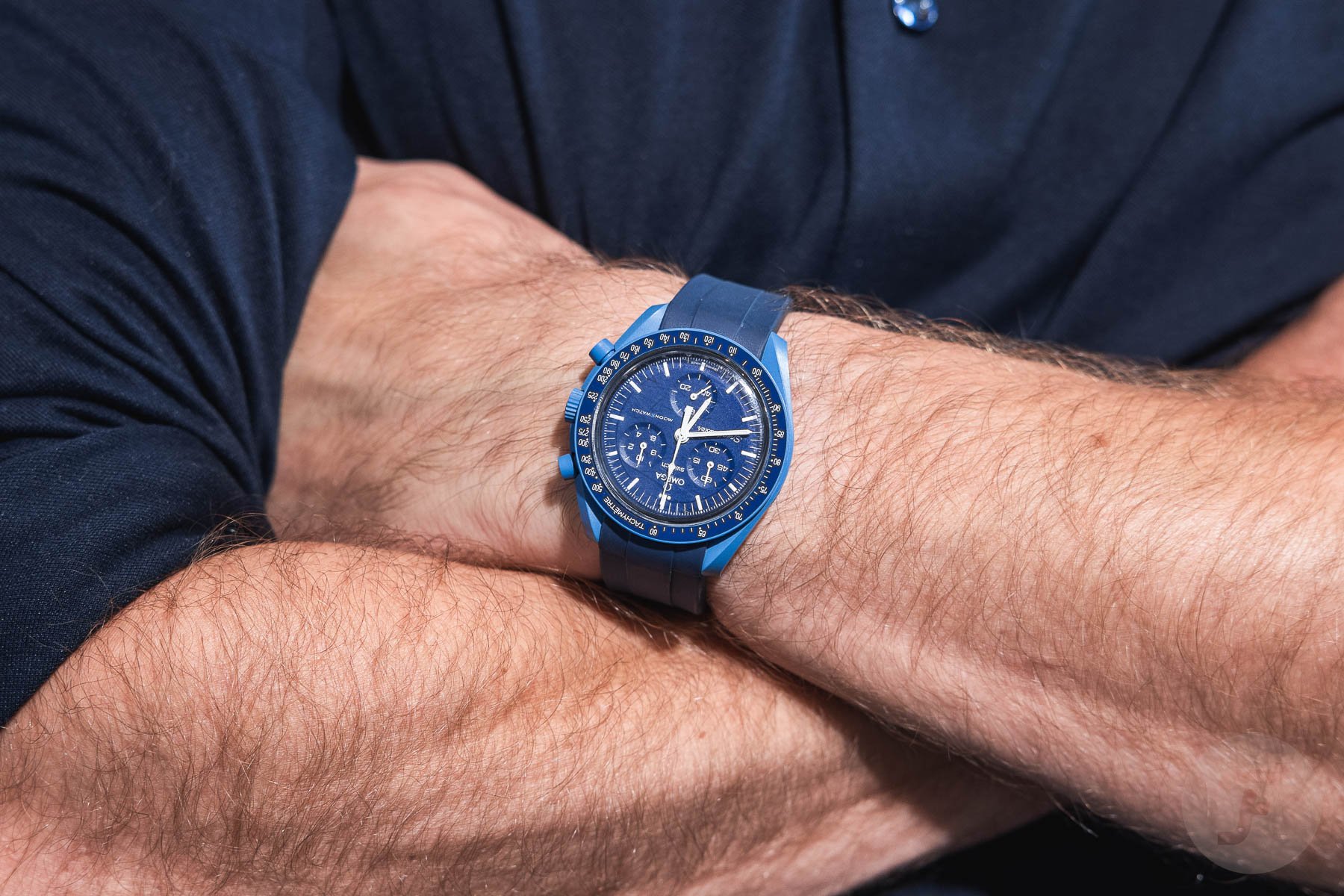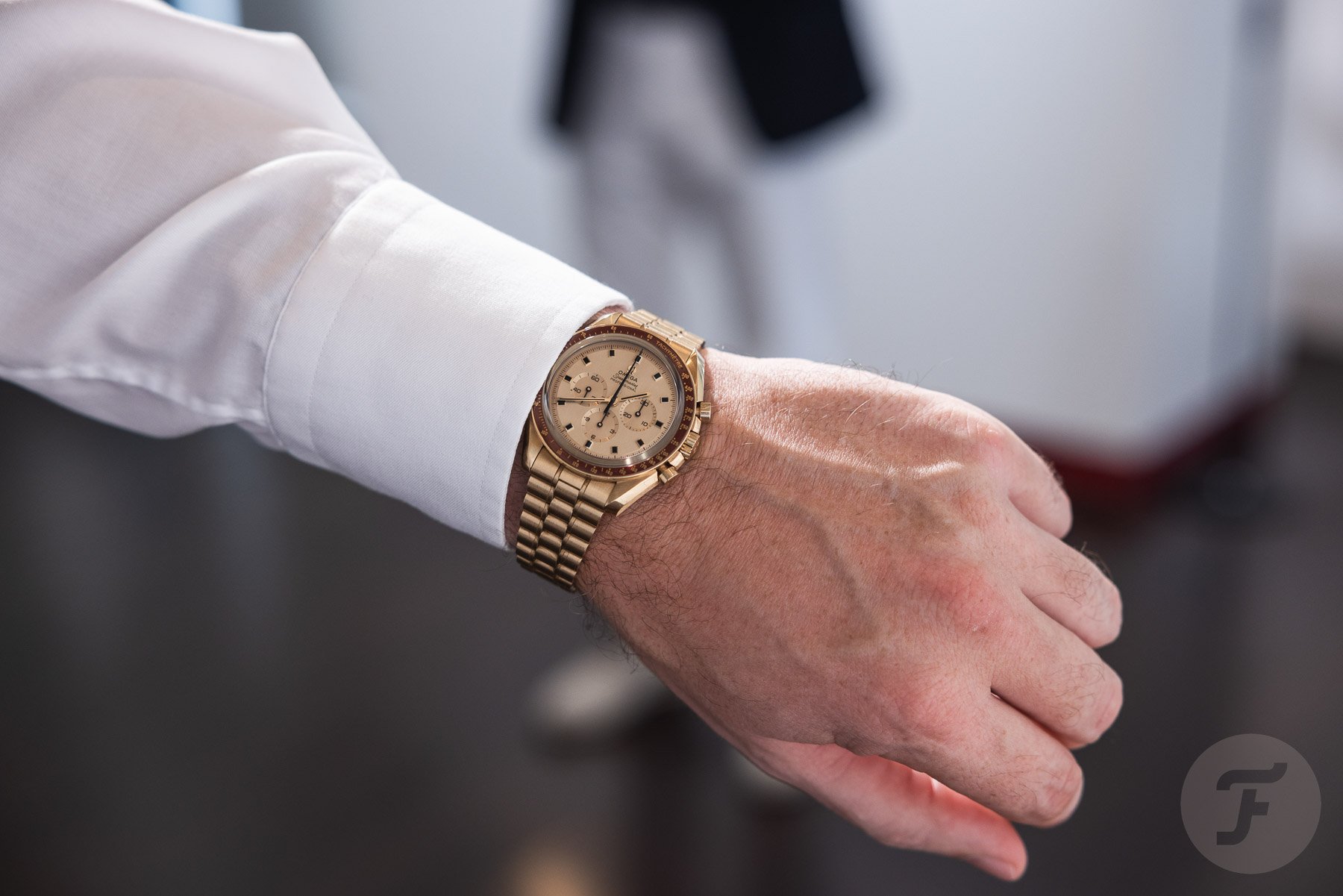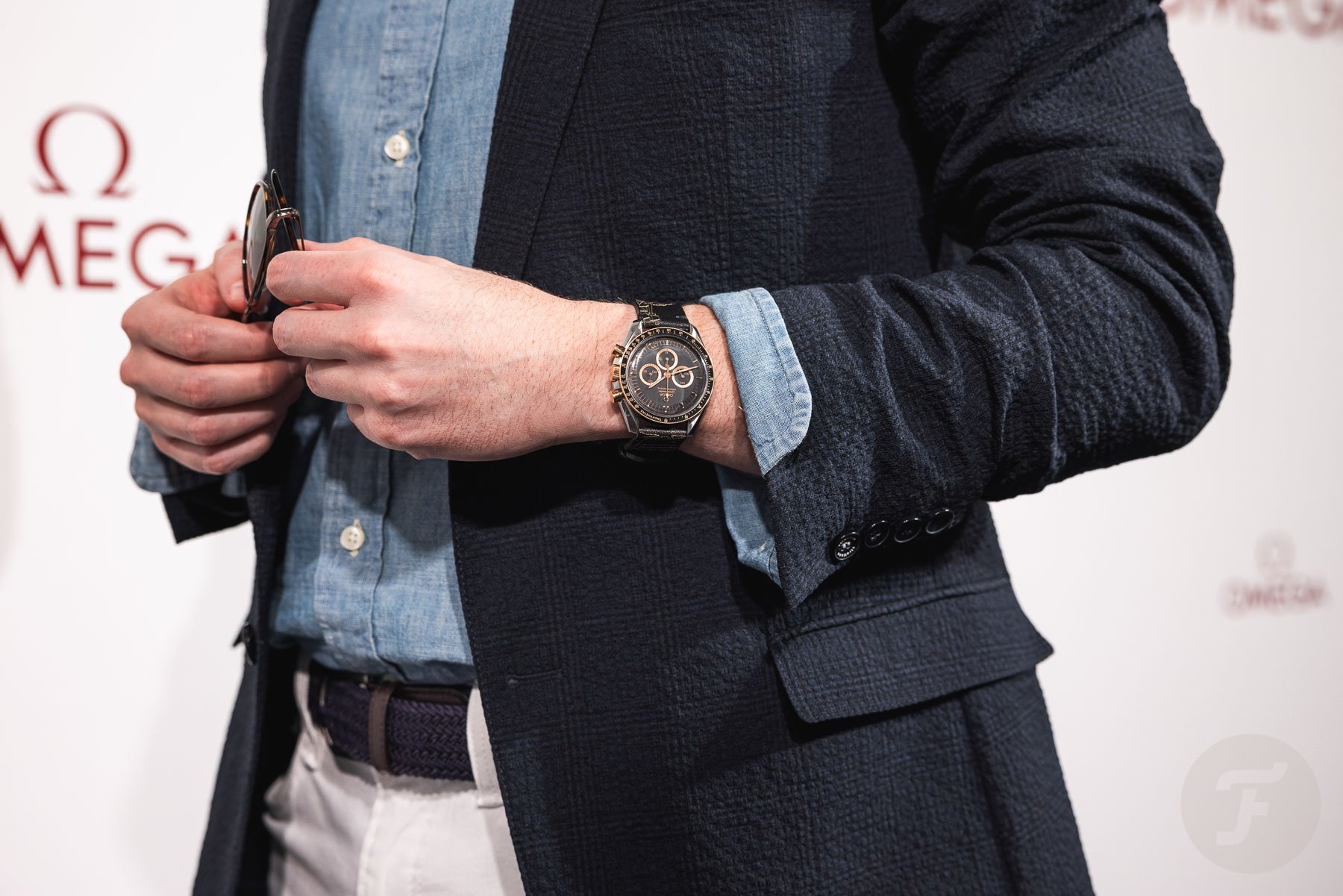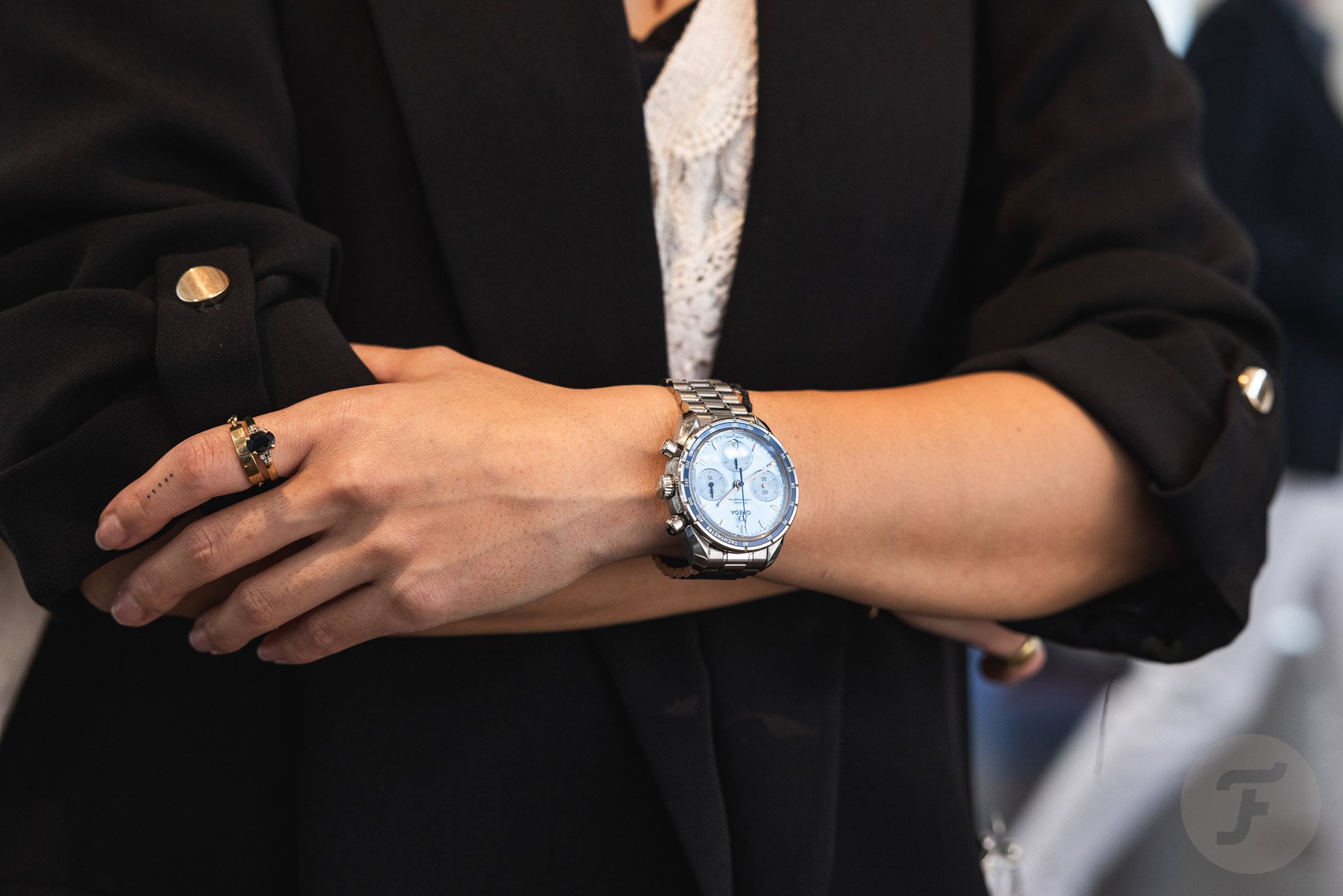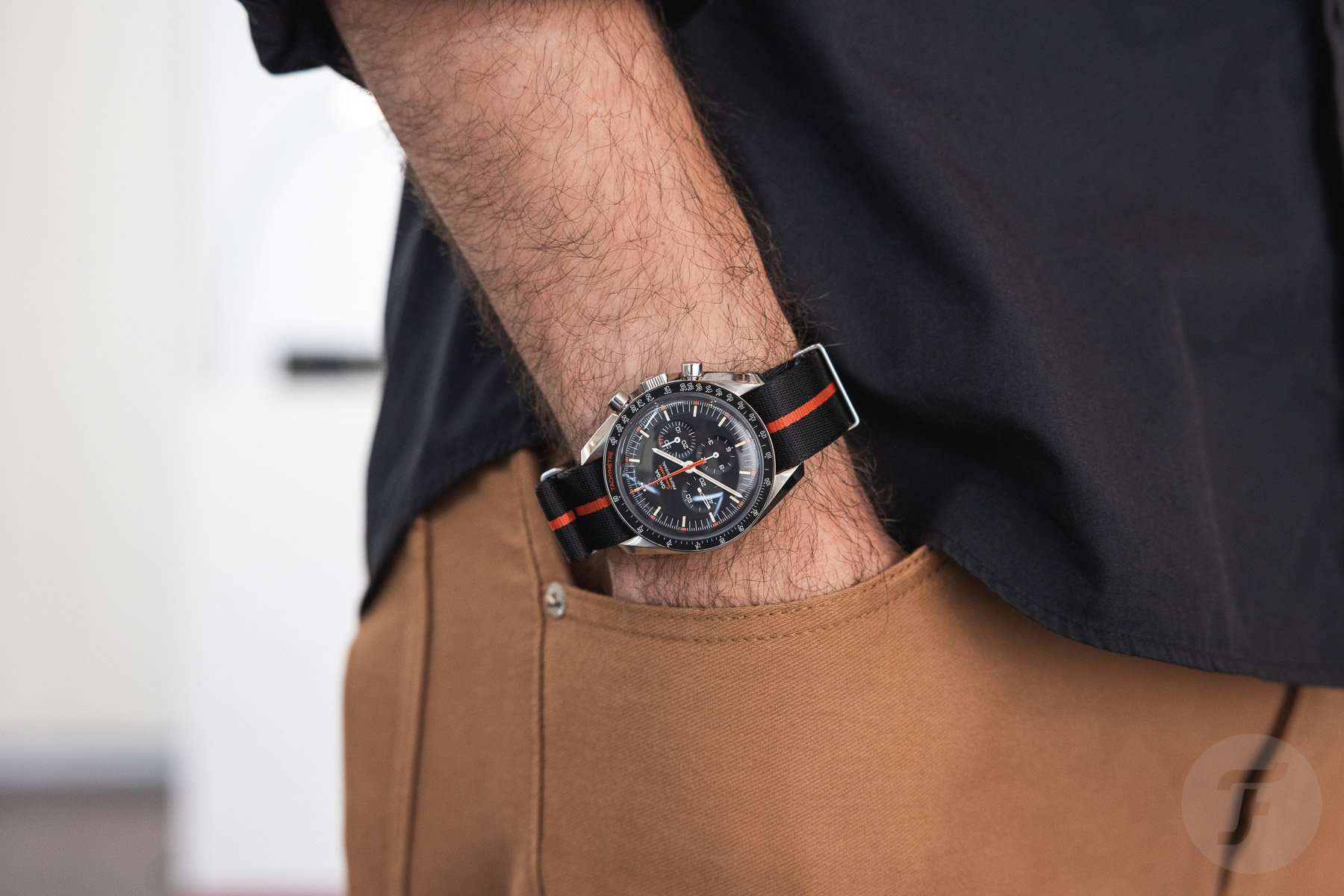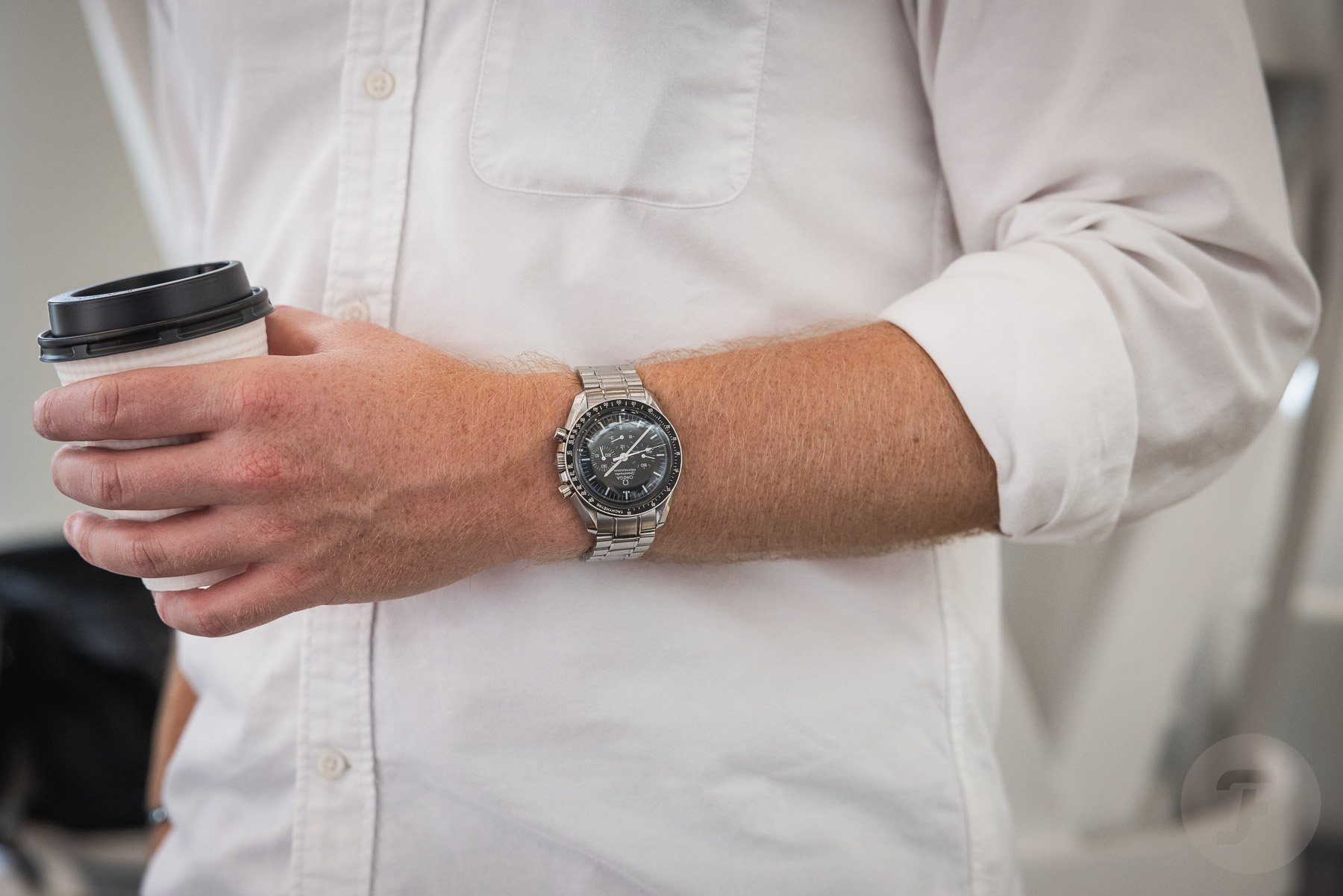 Speedmaster eye candy for all
It was great to see so much variety, from vintage pieces to the latest Speedmaster editions. Panda/reverse panda dials and special/limited editions seemed to be the most popular models, though. After the presentations and Q&A sessions, the guests had time to explore all the watches that Omega brought. Along with several models to try on, there was a multitude of Speedmasters on display that Gregory Kissling mentioned in his presentation on dial making.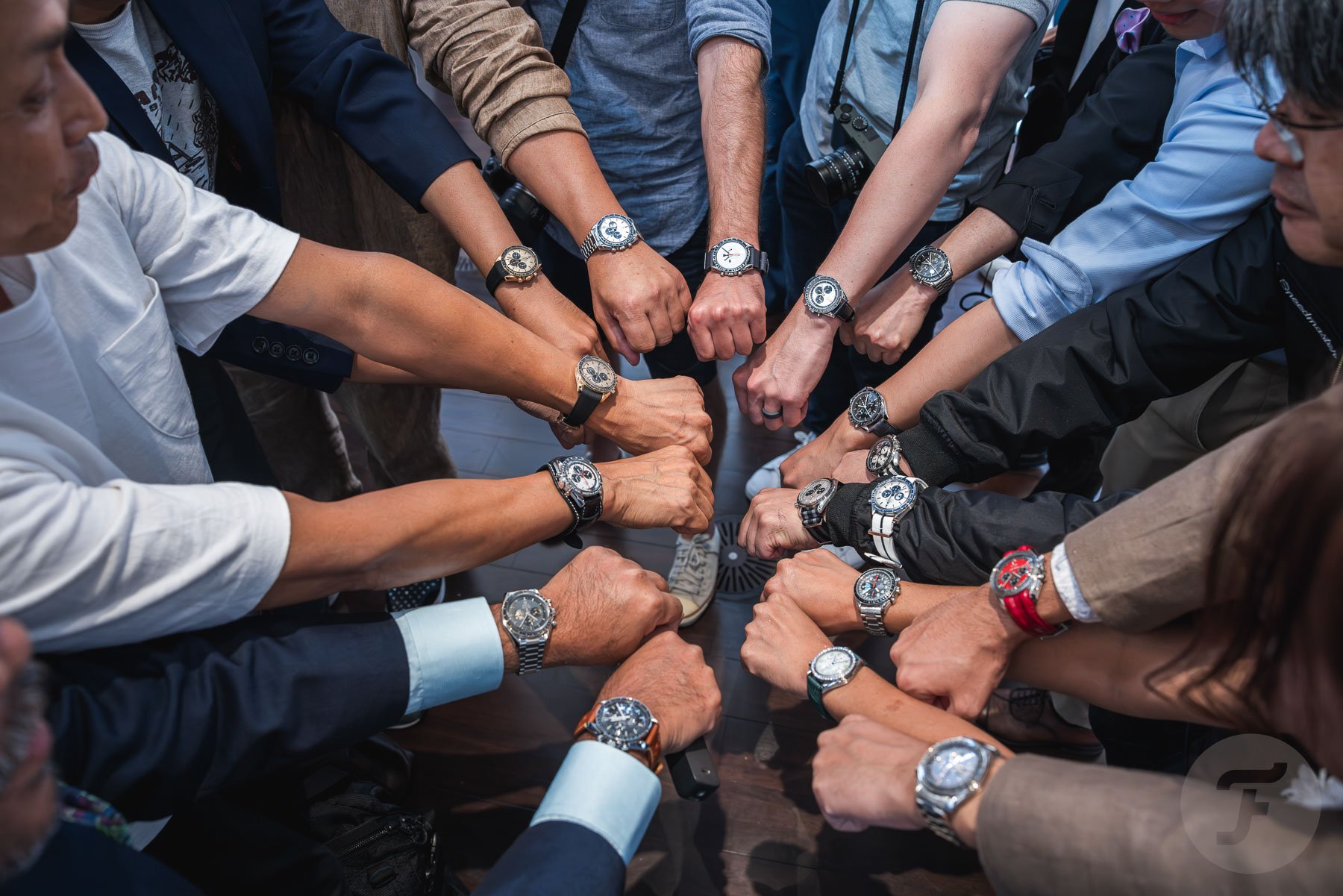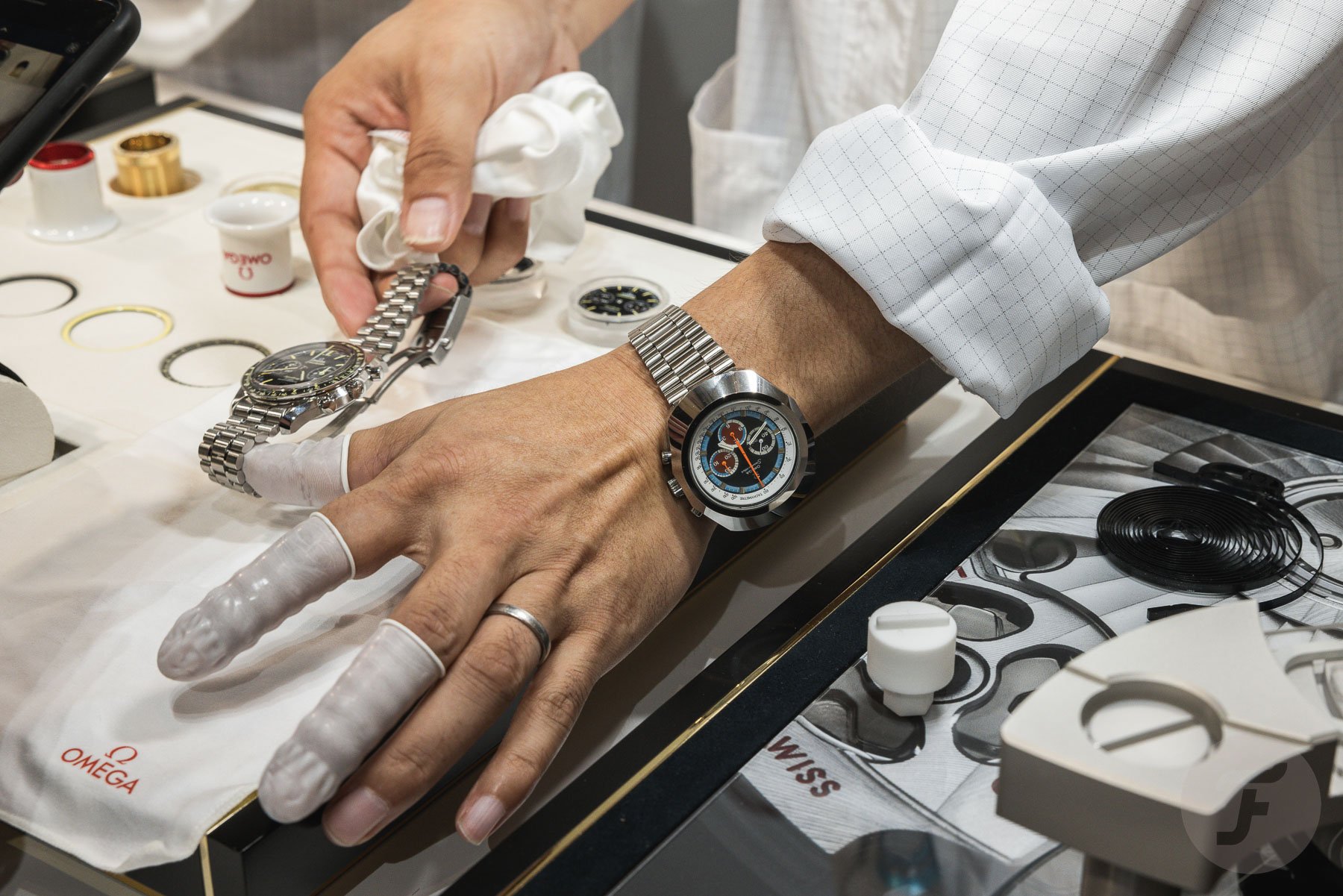 In addition to many Speedmasters, we spotted a beautiful Seamaster "Anakin Skywalker" on the wrist of one of Omega's technicians. This 44.5mm reference 145.023 was produced in the 1970s and is powered by the famous caliber 861.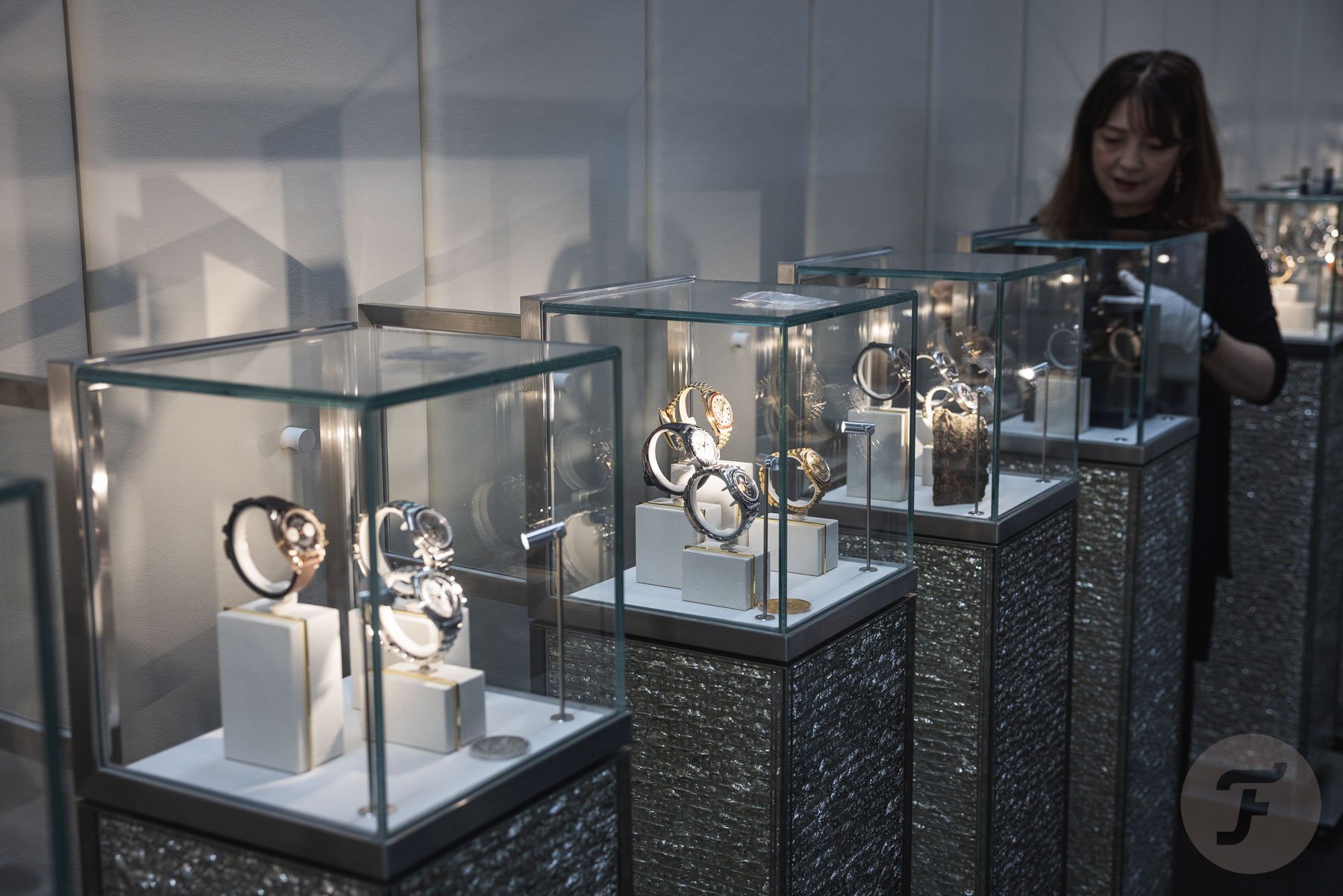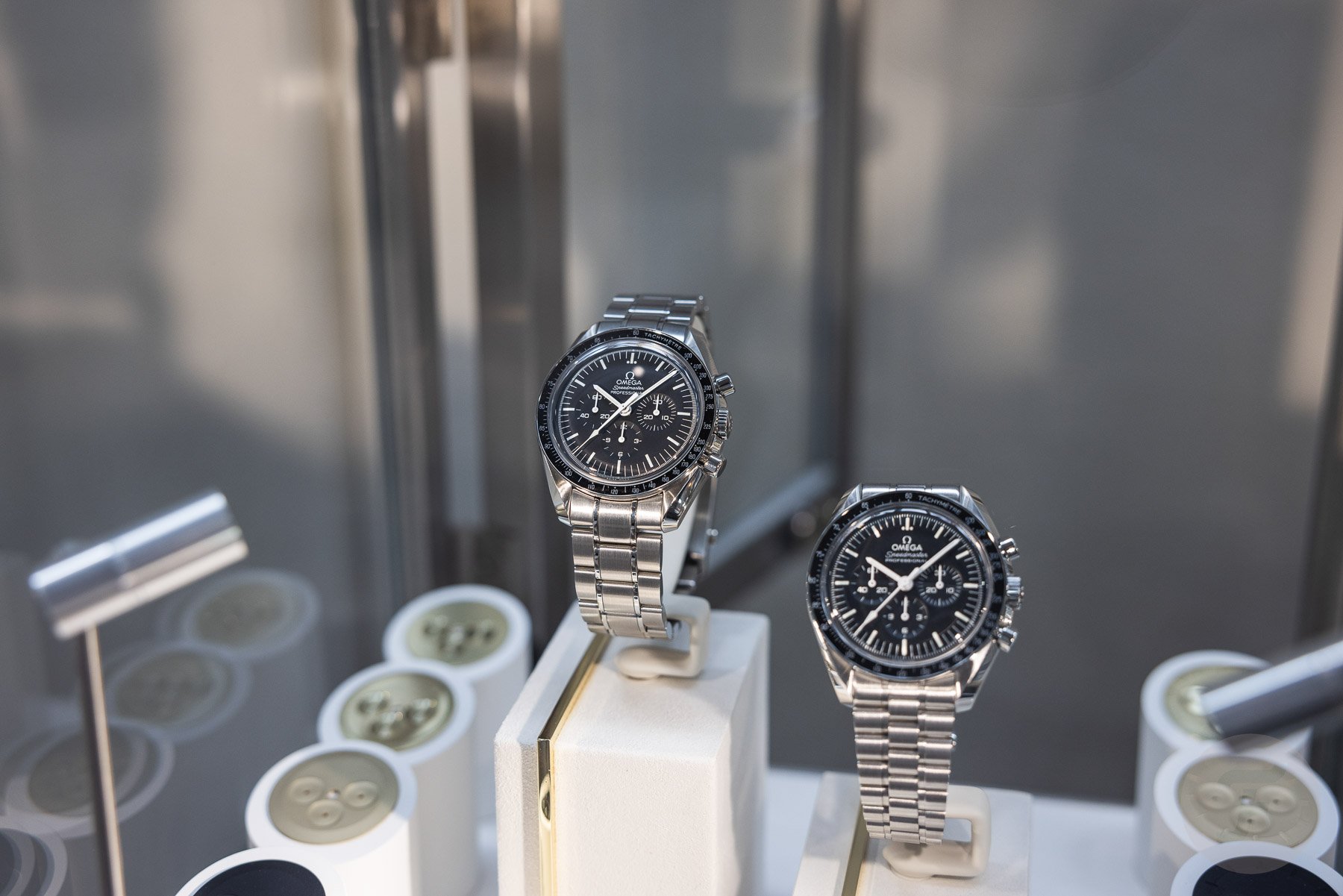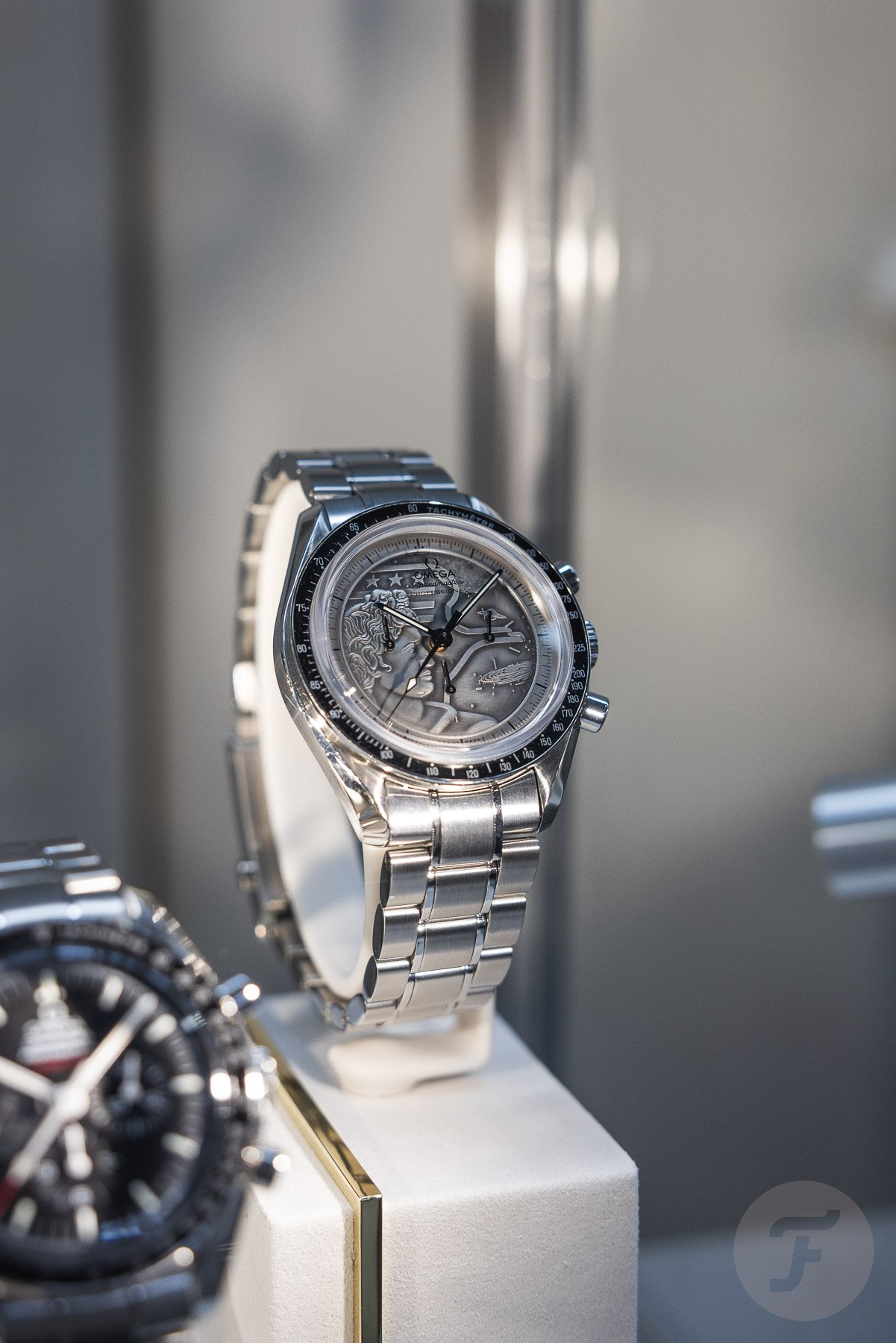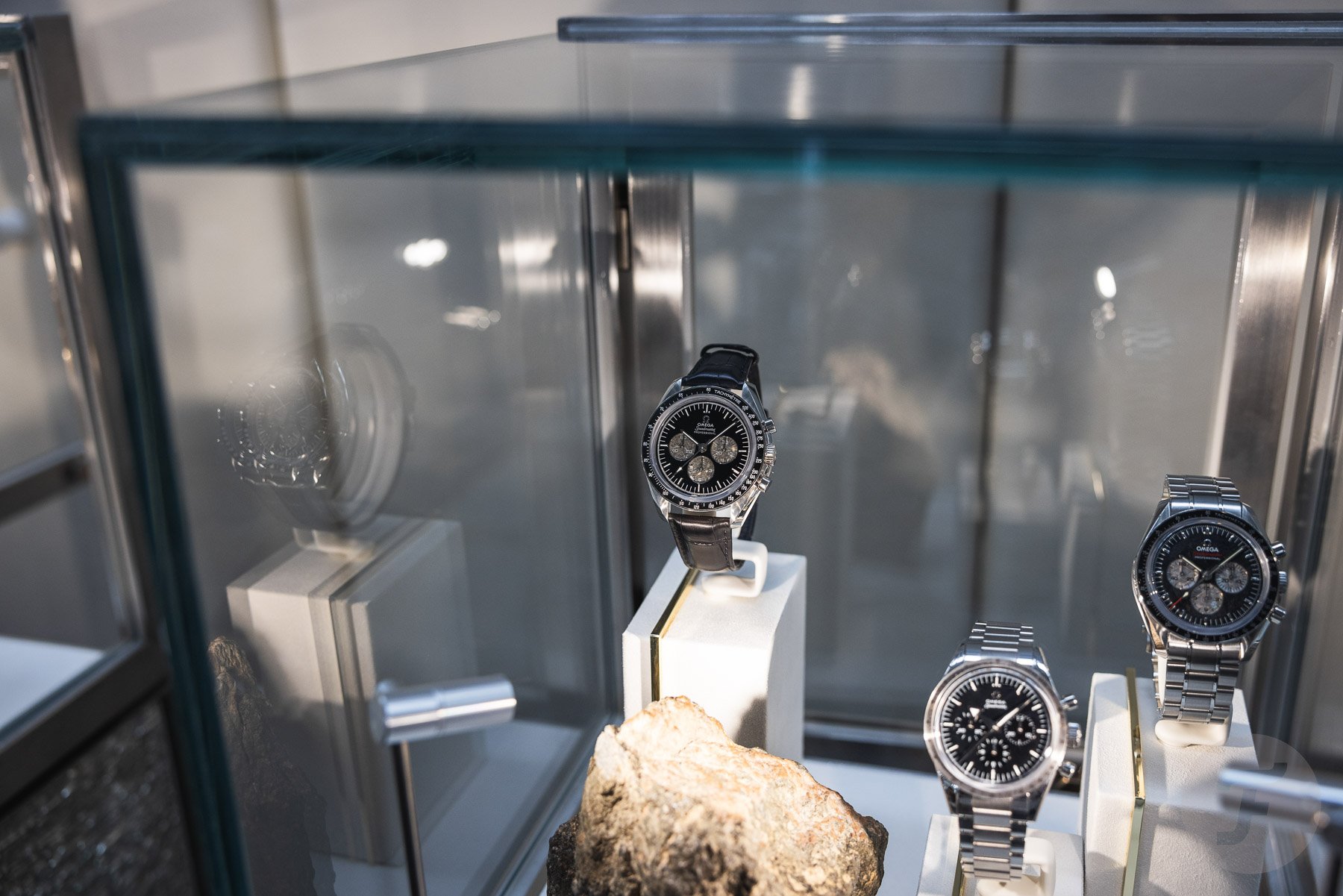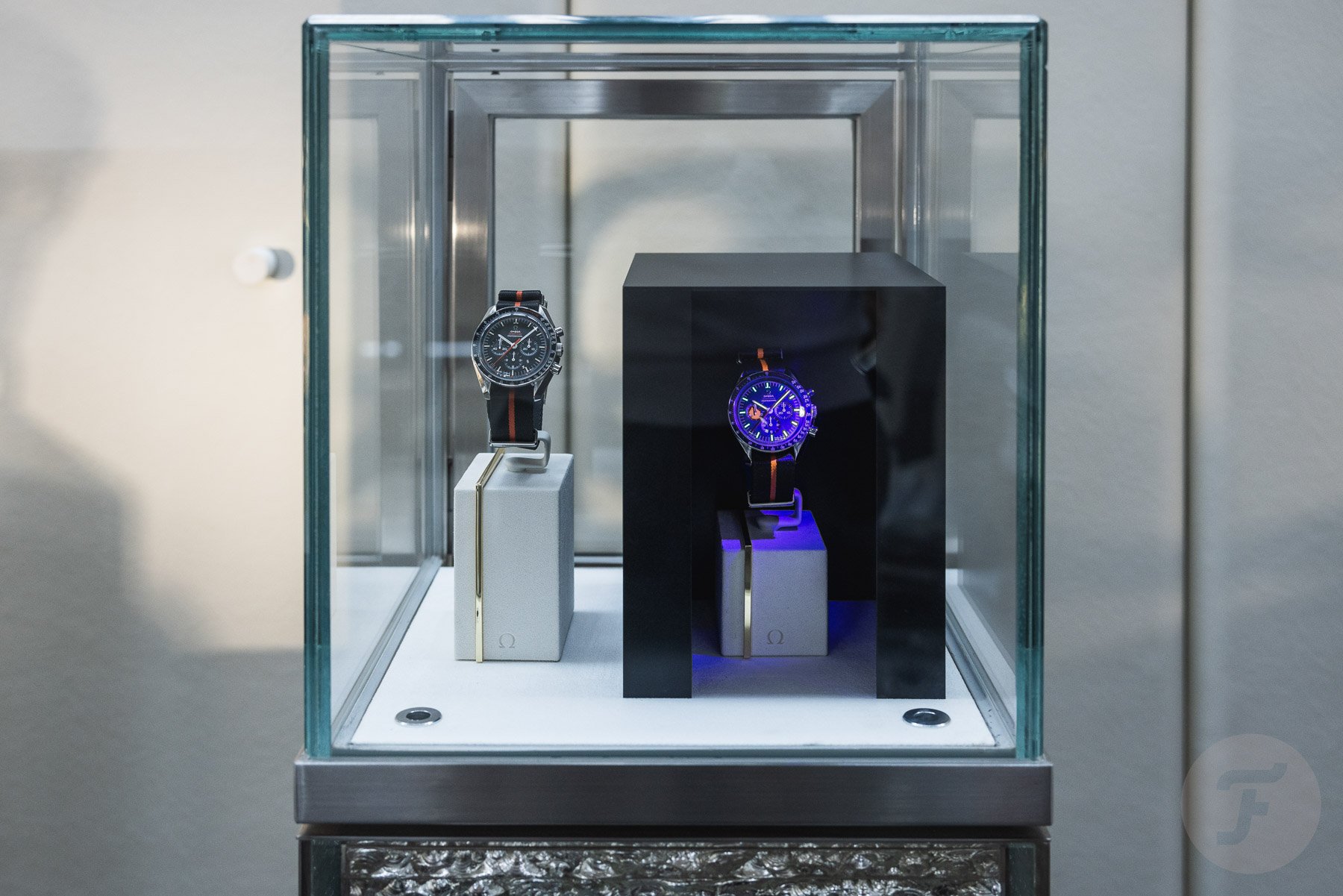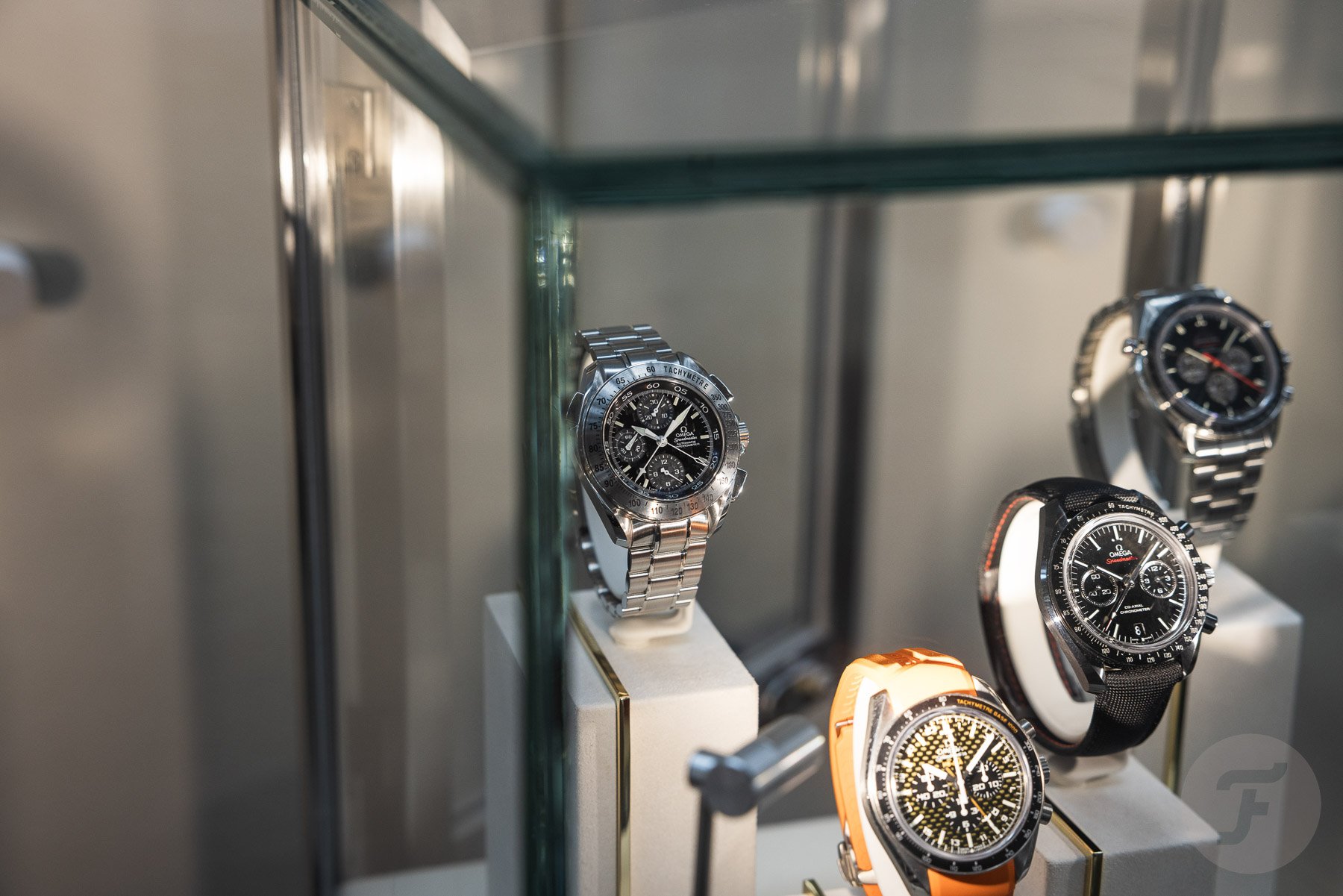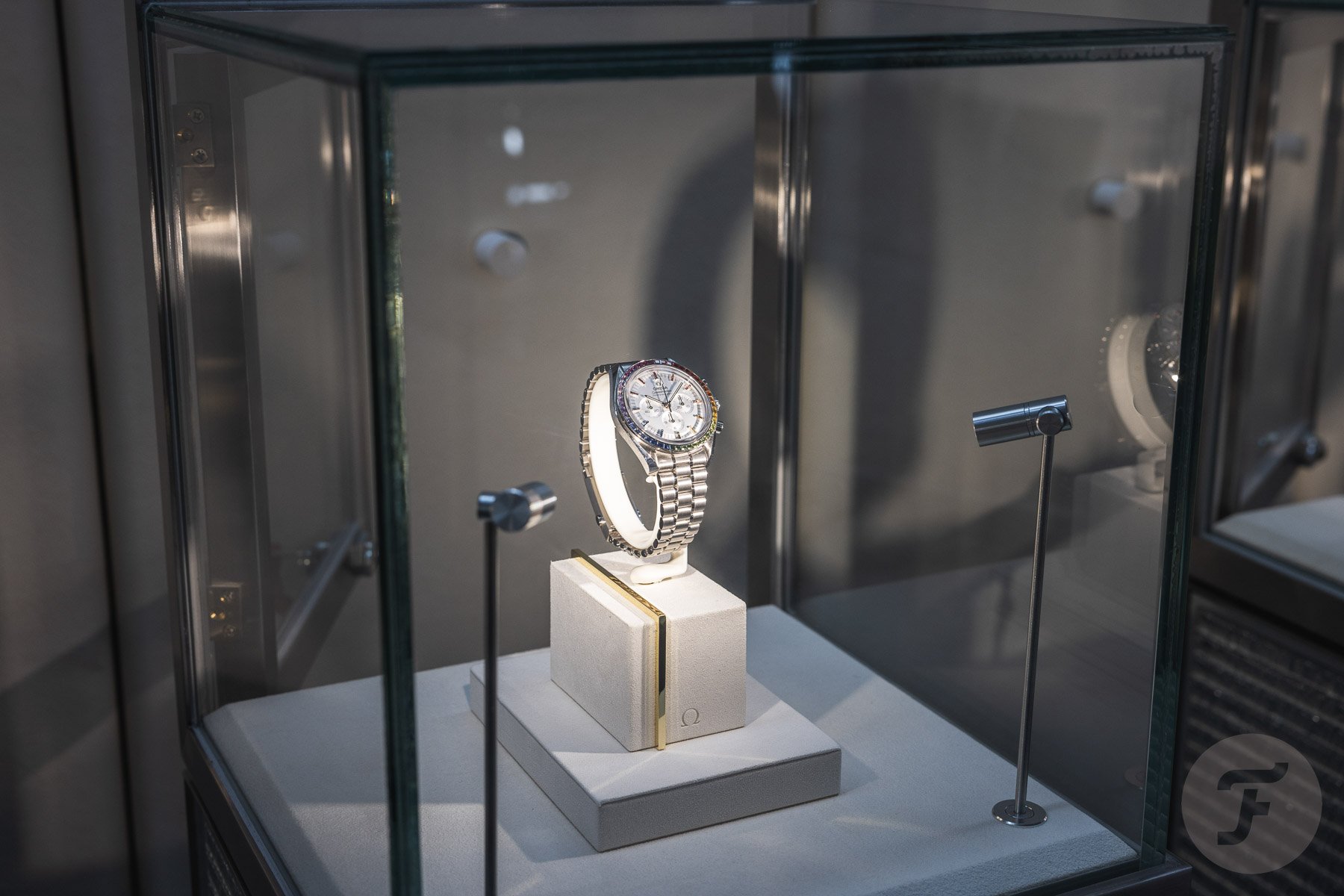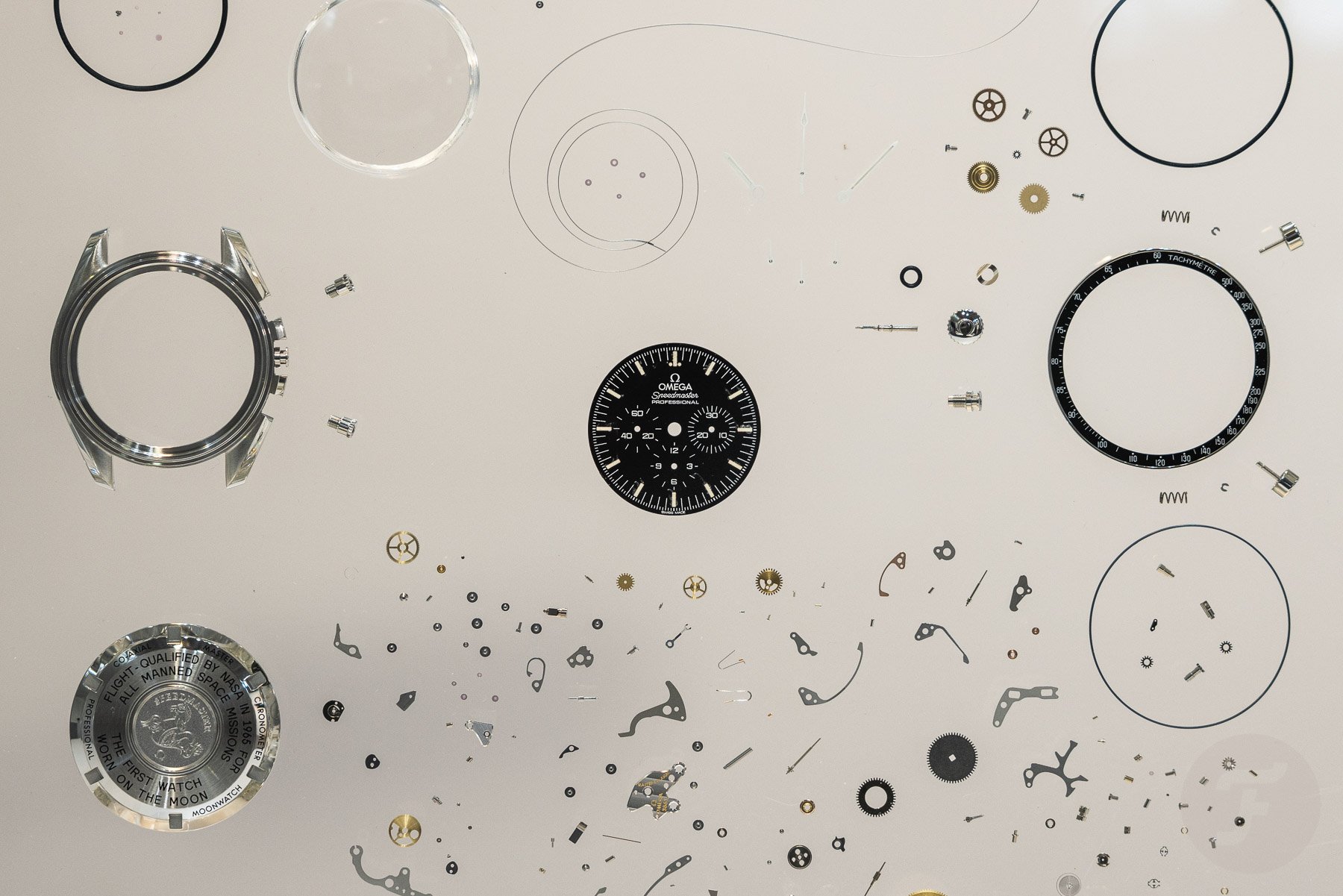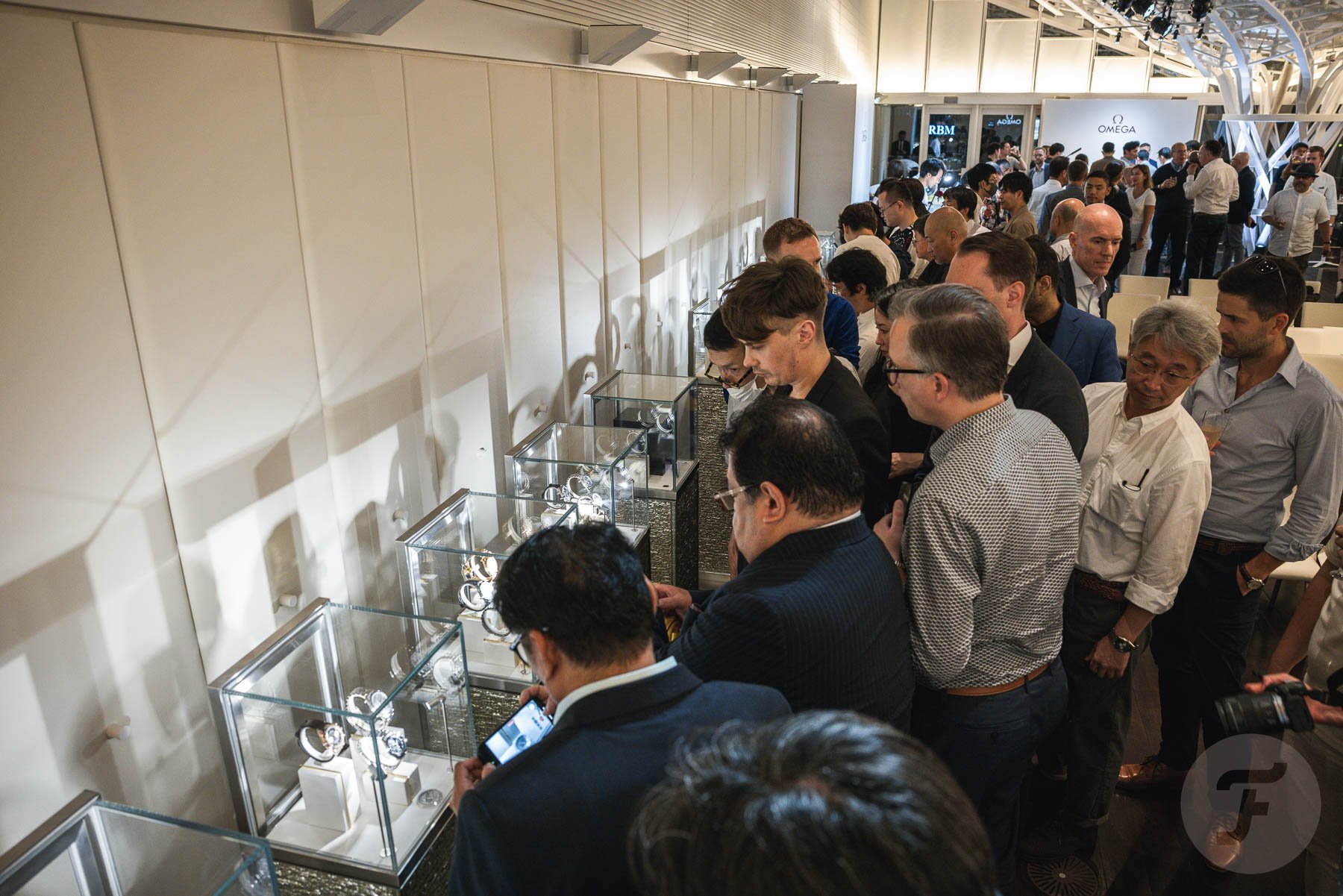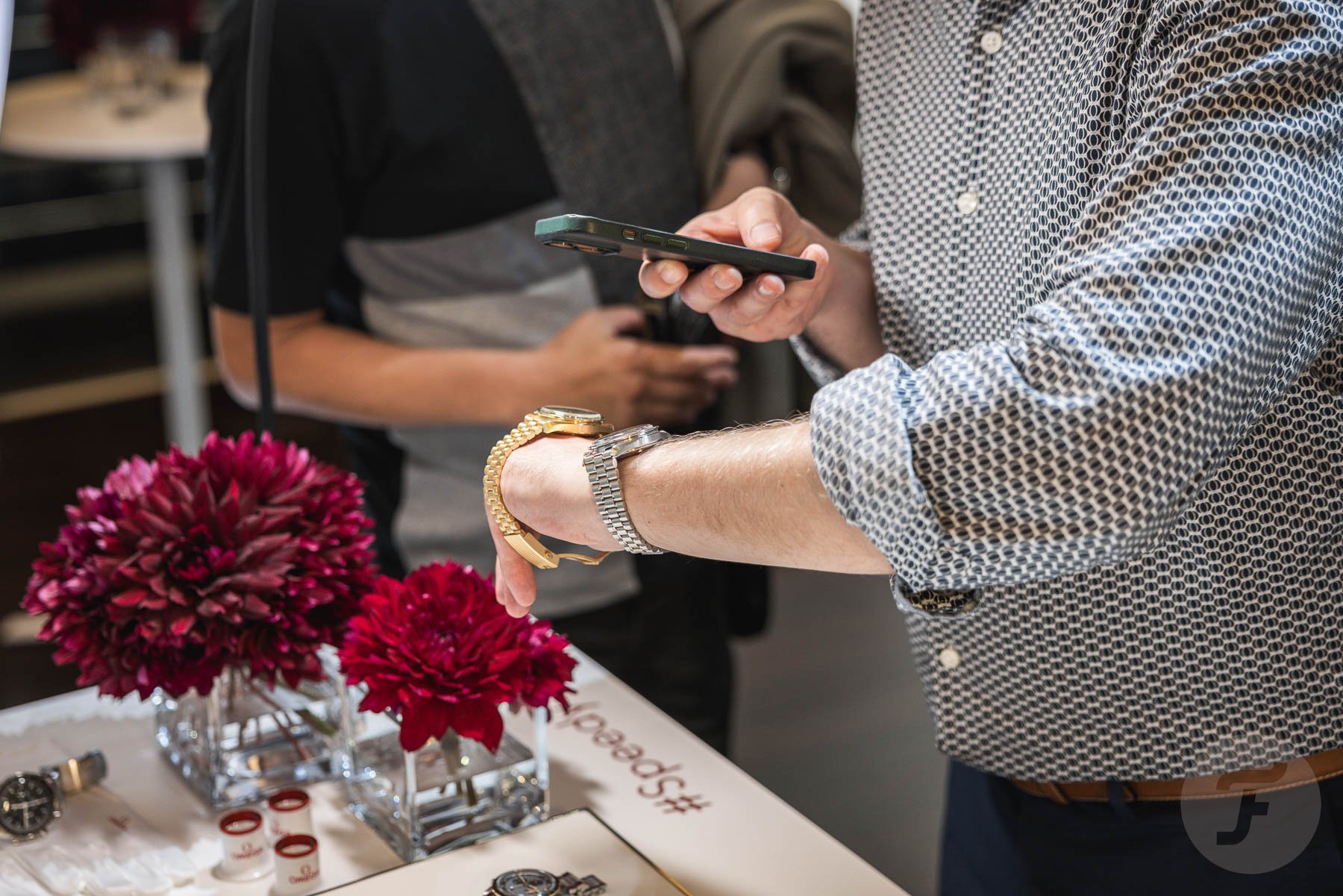 Before heading to a fantastic restaurant in the Ginza area, we took a group photo with most of the Speedy Tuesday Tokyo 2023 event participants.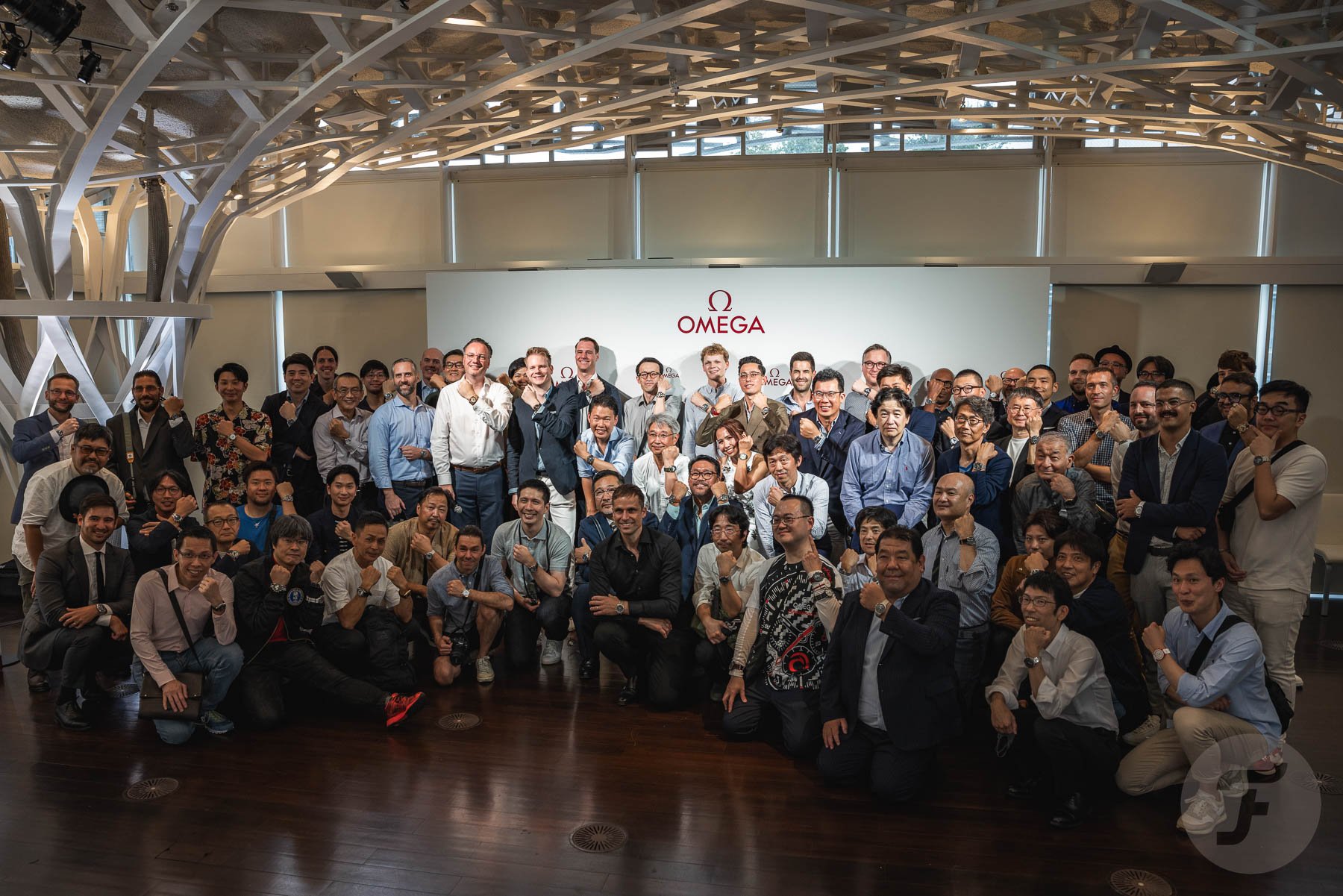 We wish to extend a big thank you to Omega HQ, Omega Japan, and everyone who attended the Speedy Tuesday Tokyo 2023 event. We can't wait to see you at the next one!