Photo Report – Aviation experience with Van der Gang Watches
Formations and special manoeuvres in the sky
We travel quite a bit to various events and usually, this involves flying to a different country. After arriving we drive to our destination. Yet this time things were a bit different.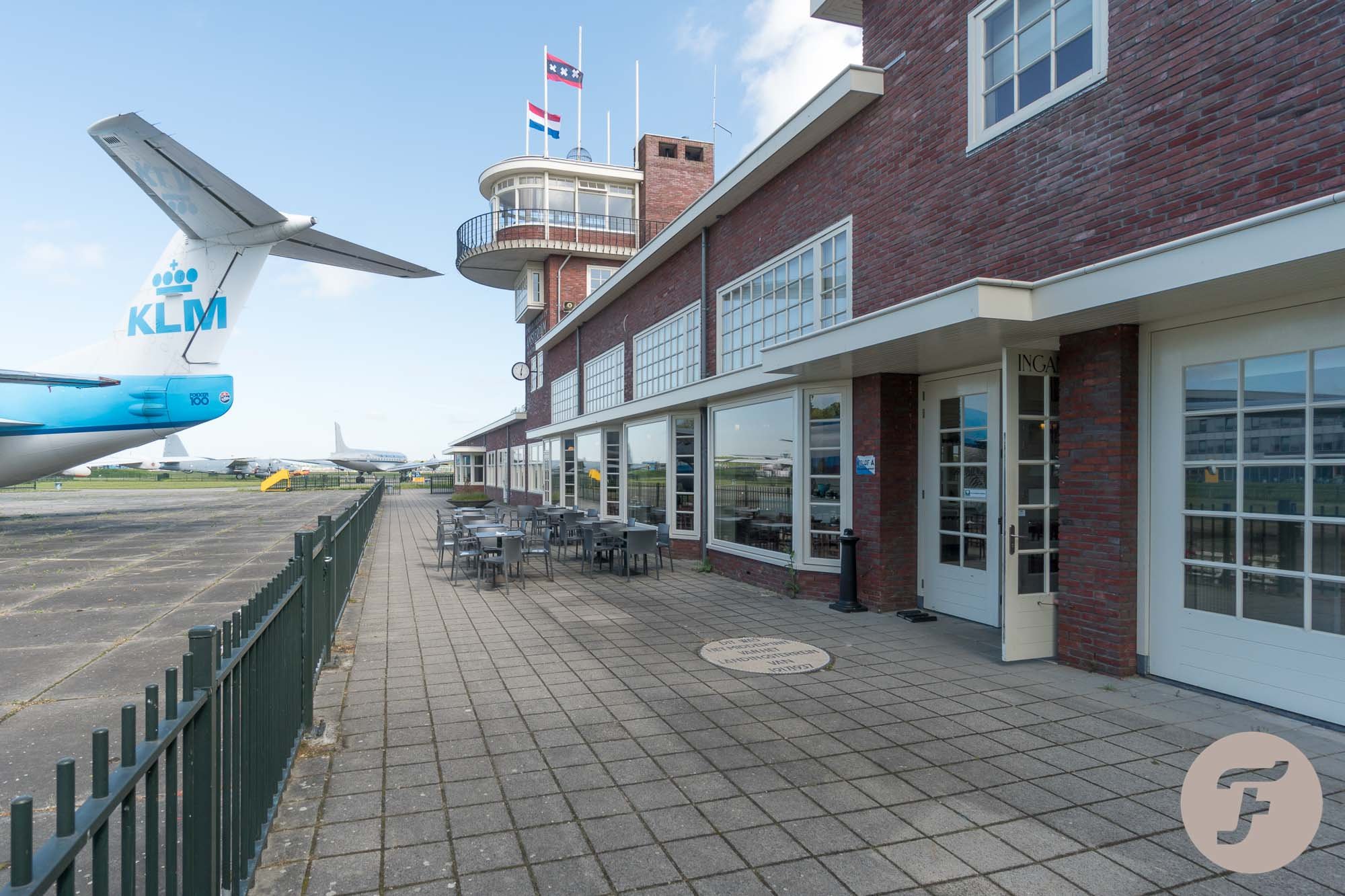 Dutch watch manufacturer Van der Gang invited us to their event at Lelystad Airport last week. The invite already gave away that it would be an aviation-inspired day, but we had no clue what to expect. Something that changed quickly after we arrived at the Aviodrome. Finding our way to the back of the exhibition terrain we entered the 'Schiphol 1928' building. This building is constructed according to the plans of the first civilian aviation building at Schiphol Airport. It was first used in 1928 and demolished in a 1940 bombing. At first sight, you can already sense the historic value of this building. Something that gets stronger when you walk inside. Pretty impressive and the vintage photos on display showing the original building you hardly notice any difference.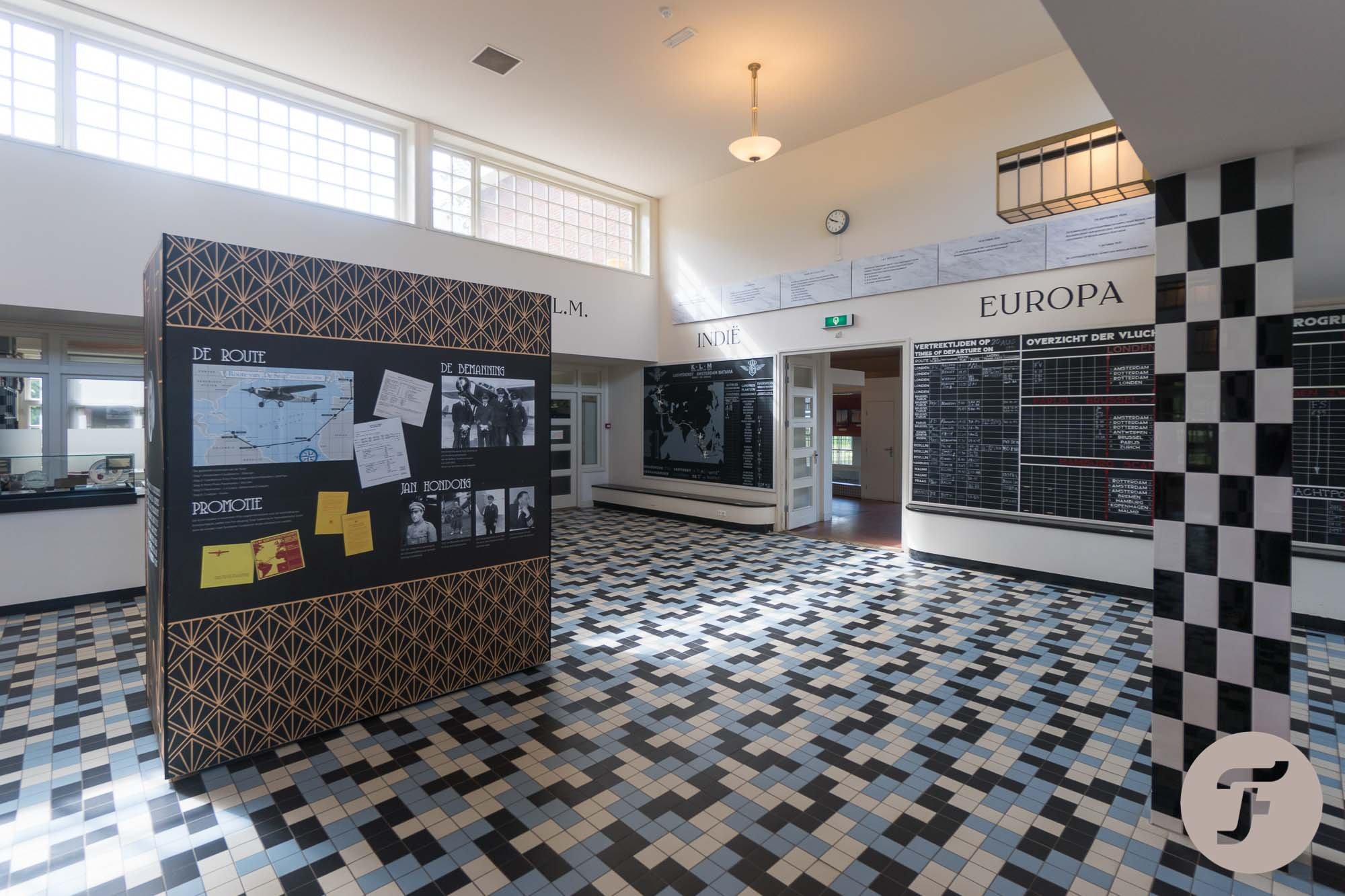 Fokker Four Foundation
After a welcome by Van der Gang Watches, we are introduced to the people from the Fokker Four Foundation. Basically, the Fokker Four Foundation (Dutch only) keeps the Fokker S-11 Airplane in working condition. This plane dates back to 1947 when it was first flown. It was designed to serve as an instruction plane where pilot and trainee could sit side-by-side. They were built until 1953 with a total of 101 produced planes.
I can safely say this is the most uncomfortable I've been before a flight. Ever.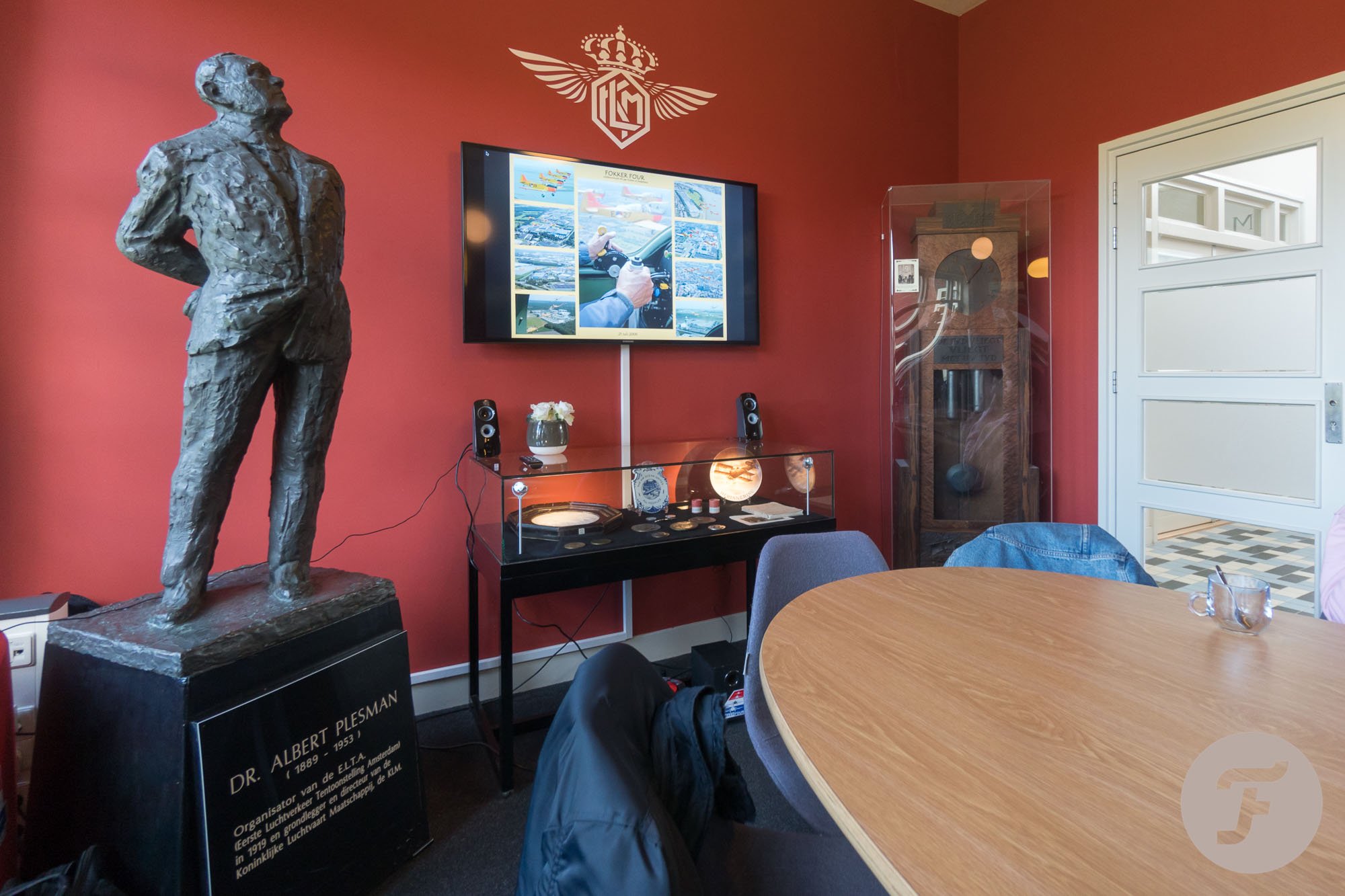 The more info we get about what we are going to do and experience, the quieter the invitees become during the briefing. No more big talk from the guests. Apart from flying in formation we will also experience some special manoeuvres like the looping and barrel roll. It's no secret that I am not a fan of flying in general. Yet I can safely say this is the most uncomfortable I've been before a flight. Ever. Anyway, we are divided into 3 groups who will go up in turns. All planes are flown by former military pilots with an endless amount of experience as we learn when they introduce themselves. 
Van der Gang Vlieger
As we made it to the second group to hit the sky we watched the others take off first. After that we got to have a closer look at the Van der Gang Vlieger collection. Vlieger is the Dutch word for the Aviator. These aviation-inspired watches come in both 41 and 44mm and feature a chronograph, 12-hour GMT function with AM/PM indicator and date at 6 o'clock. What's interesting is that both the date and second timezone can be adjusted quickly by the 2 pushers on the left side of the case. An interesting detail is that they always come with a red pusher at 8 o'clock which links to the red hand of the second time zone. We'll have a more in-depth look at the 'Vlieger' at a later moment.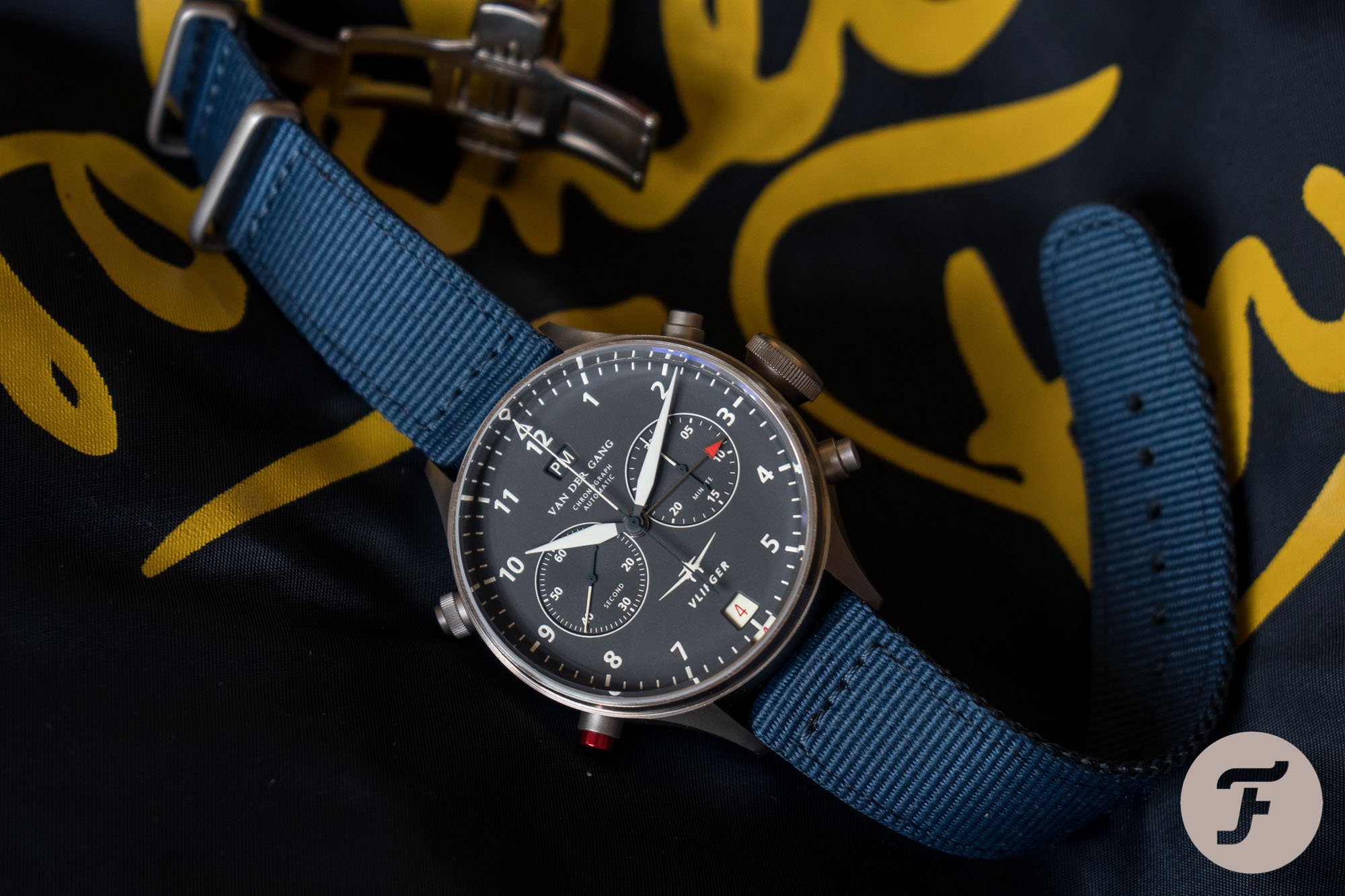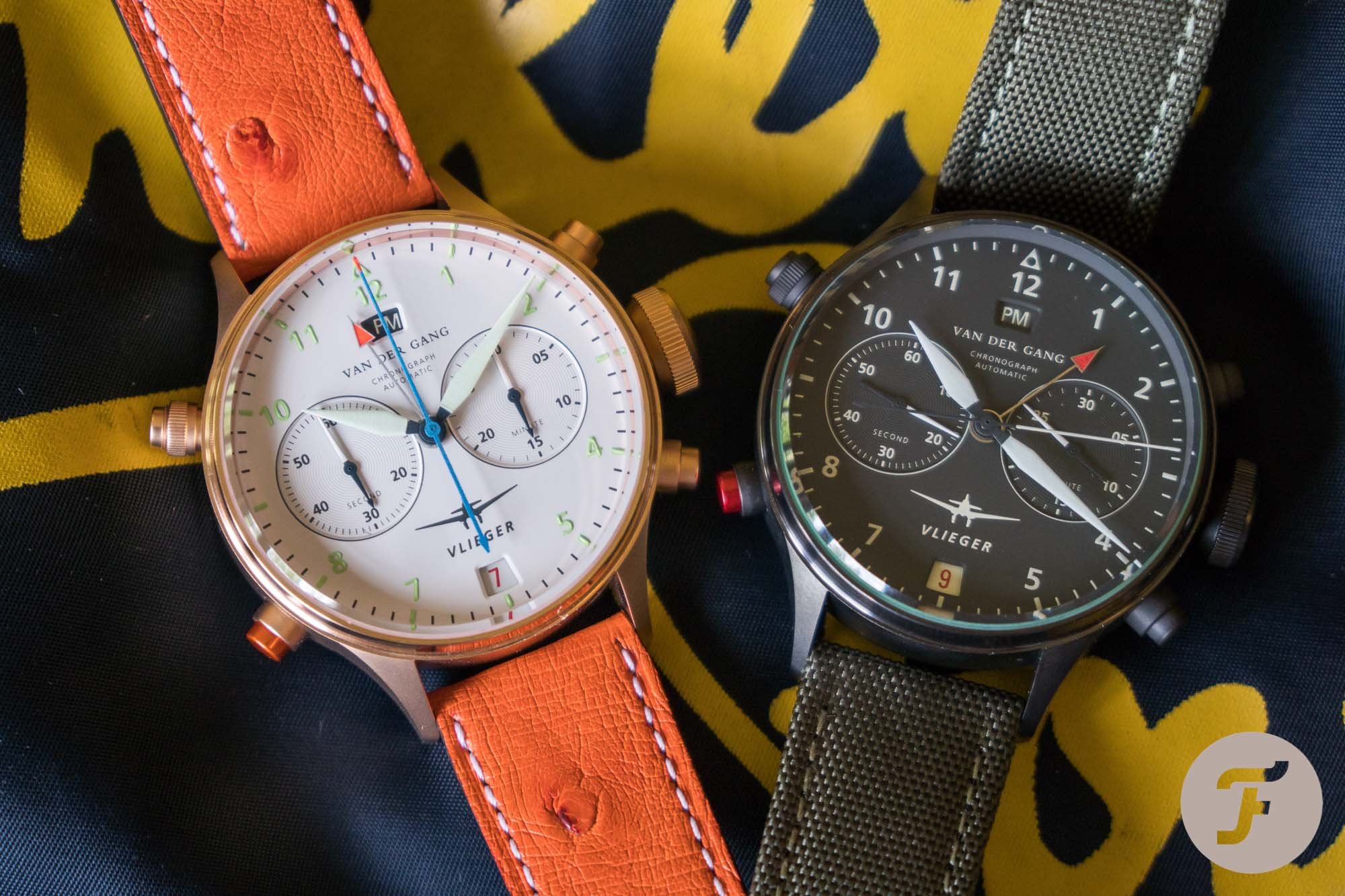 And then there is that moment that you step onto the wing on an aeroplane that over 70 years old. Back to basics and nothing more. After the pilot guides me in and helps me strap on the four-point seatbelt we are about to take off. Conditions are good enough to hit the sky in a formation take-off even. This means going down the runway side-by-side. While talking to the pilot about flying we are up in the sky in no time. When looking to my right I see the other Fokker S-11 at barely 2 meters away from us. Soon we catch up with the other planes and fly around in formation incredibly close.



Nothing but sky in sight
During the first 15 minutes of the flight, we fly around in various formations. Each of which is carefully executed while keeping a close eye to the other planes. Each has a dedicated position which is determined beforehand by the Alpha/Bravo/Charly/Delta designation. Finally, the last formation is broken up and each plane goes its own way. This is where the pilot asks me if I'm ready for it. Yeah. Wel. Uhm. No, but yeah. This is something I have to experience.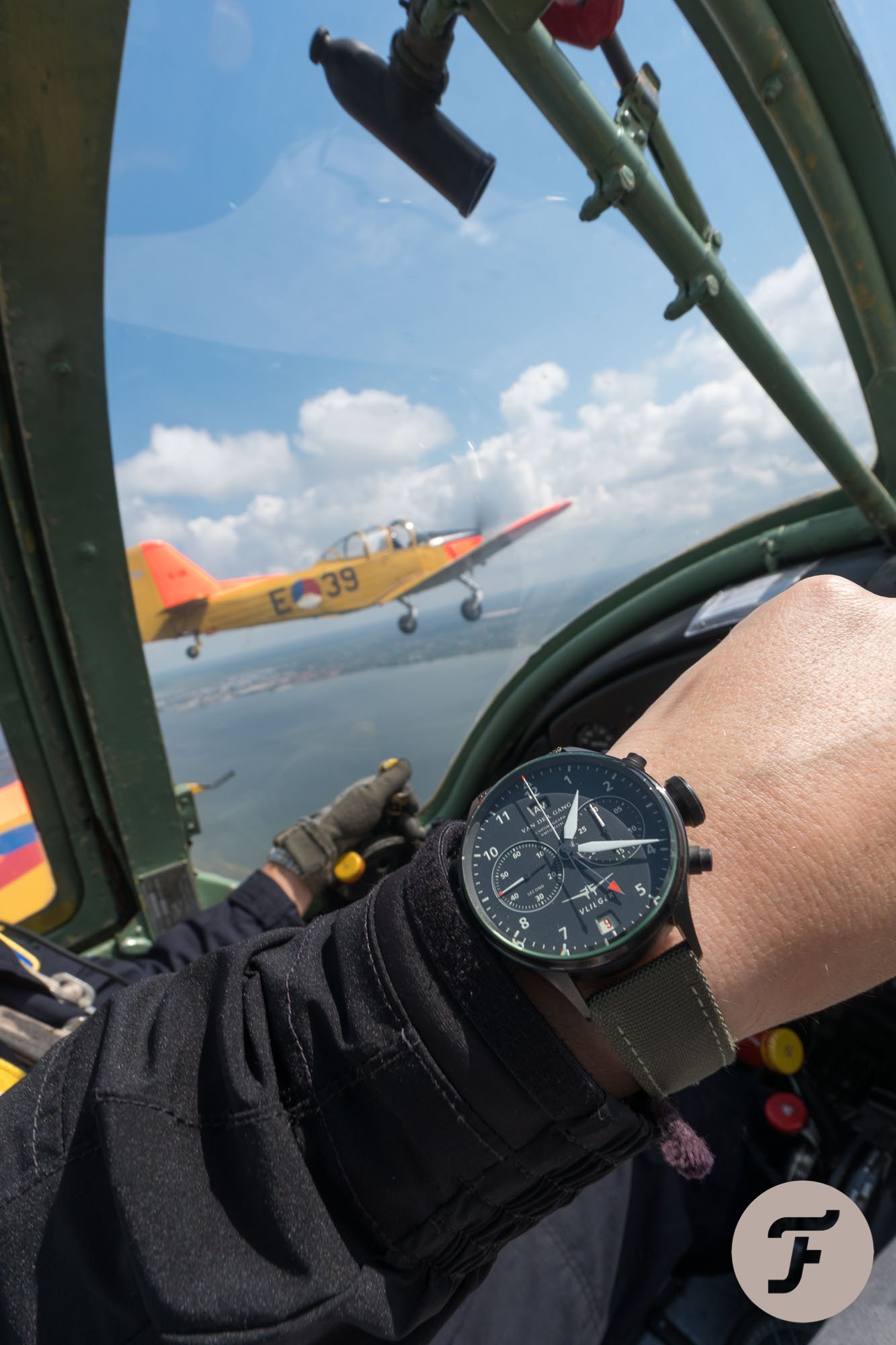 Next thing he moves the plane down to catch some speed and pulls back. What comes next is hard to describe. After seeing nothing but sky for a brief moment the world is upside down. Before you know it there is nothing but land in sight and finally, the horizon shows again. Damn. This was intense! After doing some more moves we join the other planes in formation again.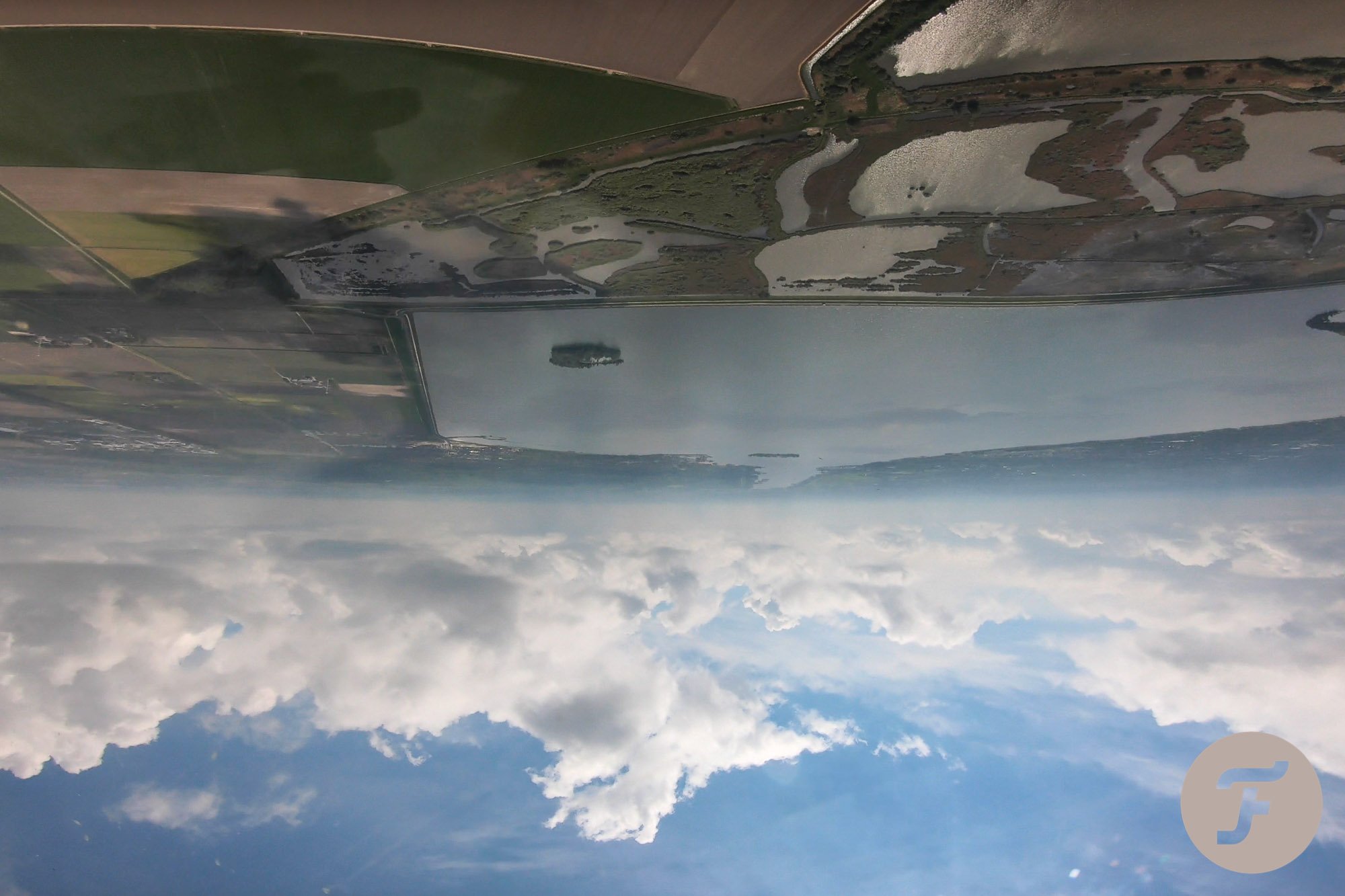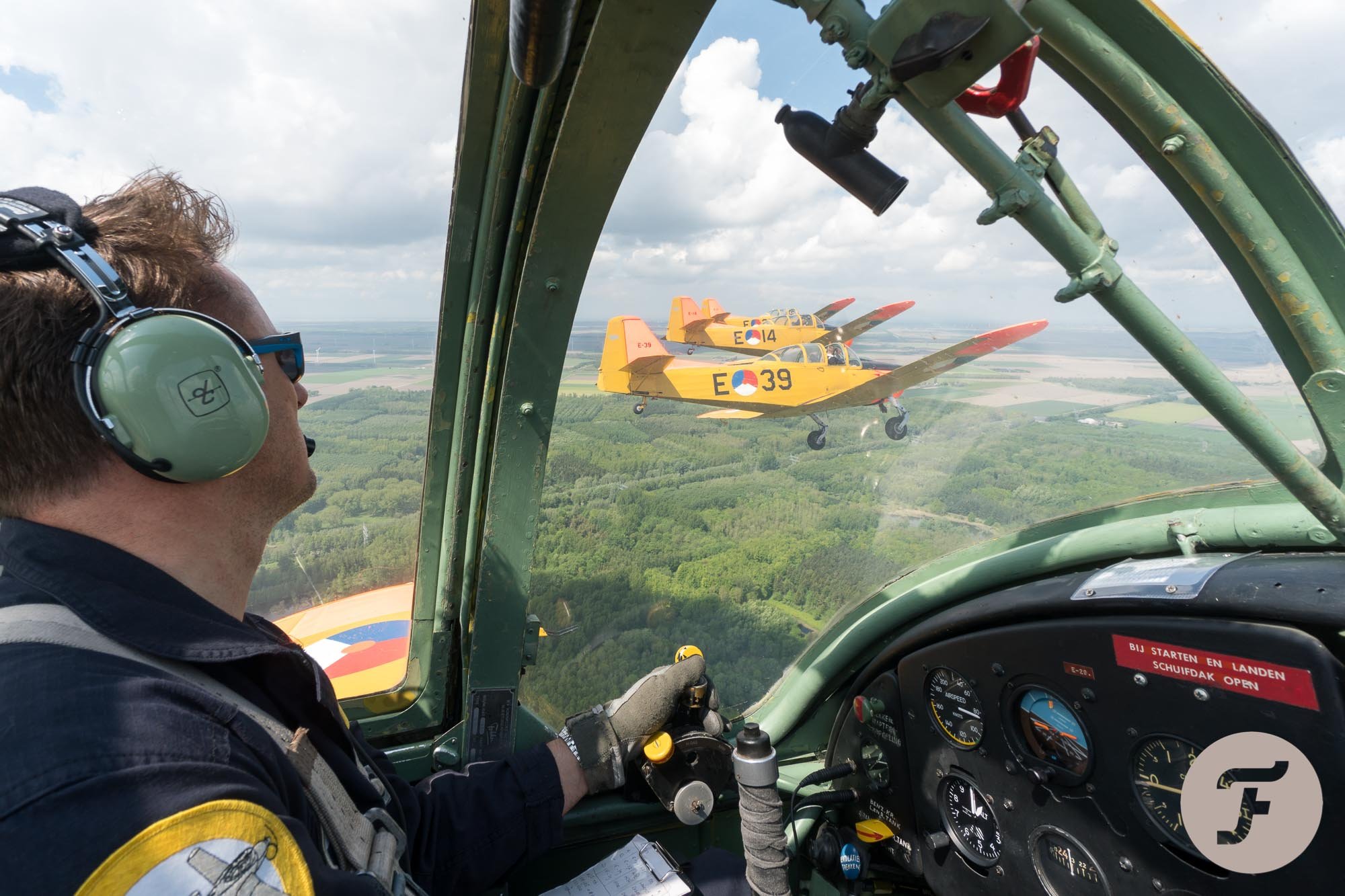 Some 30 minutes after take-off we safely land at Lelystad airport again. We join the others and most of us have a huge smile on our faces. Although it takes some time to get back to our normal selves this for sure has been a once in a lifetime experience. Big thanks to all involved.