Photo Report: ORIS x Fratello Event
Introducing Their 2019 Novelties To Our Readers
Oris introduced a number of watches during Baselworld 2019 that are worth checking out. We were able to invite some of our readers to have a first look at them.
Last Thursday we organized an event with Oris for our readers. In the center of Amsterdam, in the Oris boutique. We already showed you some of the new Oris watches here on Fratello, but nothing beats it seeing them in the flesh and giving them a try. It was a wonderful evening, with approximately 45 guests in total and in the presence of Dutch Oris representative Gijs van Hoorn and the Oris boutique staff.
If you're ever visiting Amsterdam, make sure to visit the Oris boutique (Rokin 48), aside from the watches, they have great coffee and a beautifully designed boutique worth visiting.
Oris Event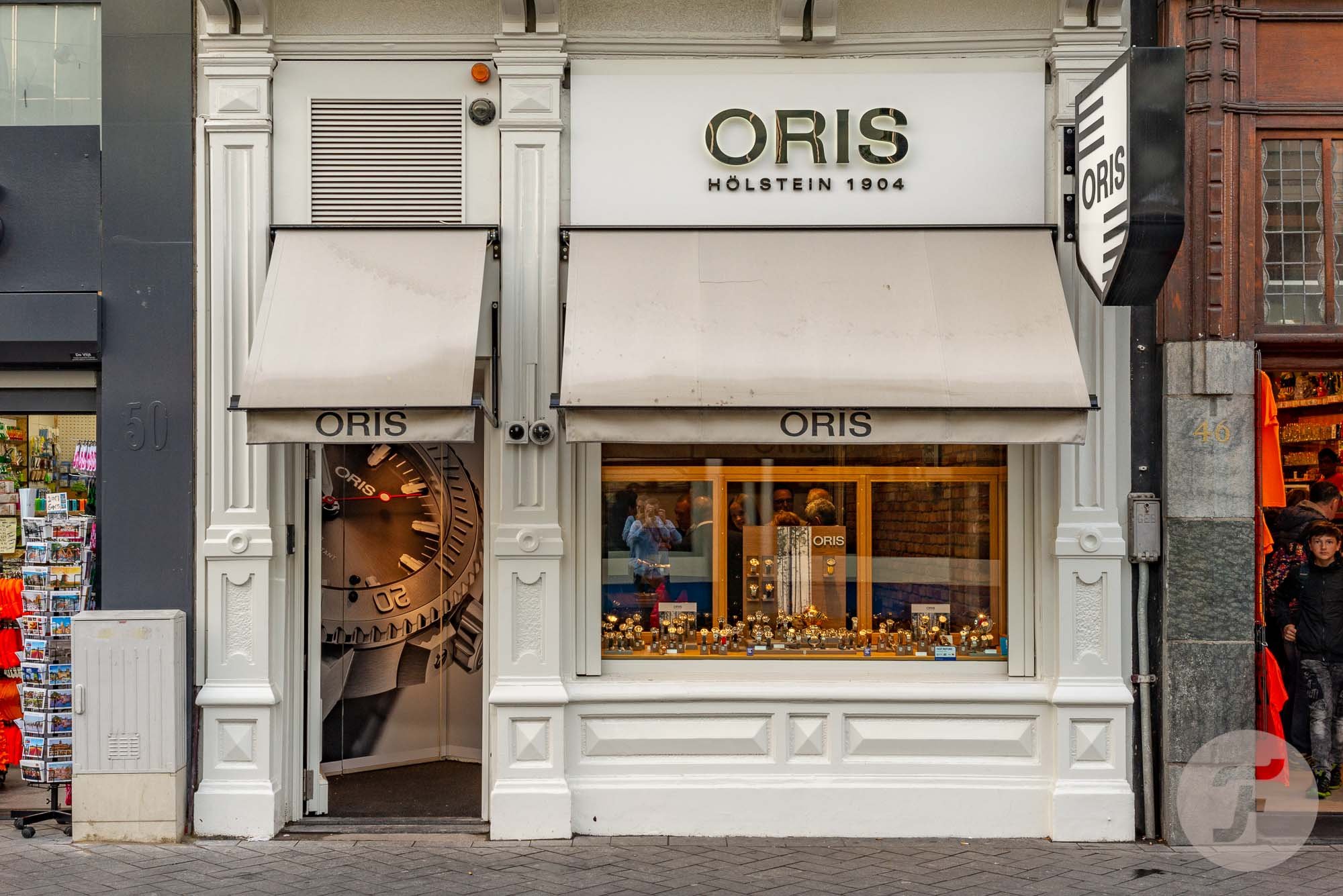 ORIS Baselworld 2019
Oris was one of the brands we enjoyed a lot in Basel. The Oris Aquis GMT Date I already called one of my favourite watches from this year's Baselworld, but the Big Crown Pointer Date with a red dial for €1500,- is winning turf rapidly. What an amazing dial!
Luckily, we were now able to share our enthusiasm for these pieces last Thursday with you, our readers. Due to the size of the boutique, we needed to select 45 guests from the list to make it still possible to move inside the venue. It was a great evening, with drinks and bites and a lot of fans of the brand. Oris did a give-away as well, including a wallclock, travelpouch and an Oris x Kaweco writing set.
The Event
The split-level building is located in the center of Amsterdam, easily accessible by foot, and public transportation. The event started at 6pm, but some of the guests already arrived early in order to not miss a thing. After a short check for registration, everyone received a ticket with a number on it. This was used for the draw later in the evening, where the guests could win a few Oris items/accessories.
It did not take very long before the boxes were handed over with the Oris watches, including those from 2019.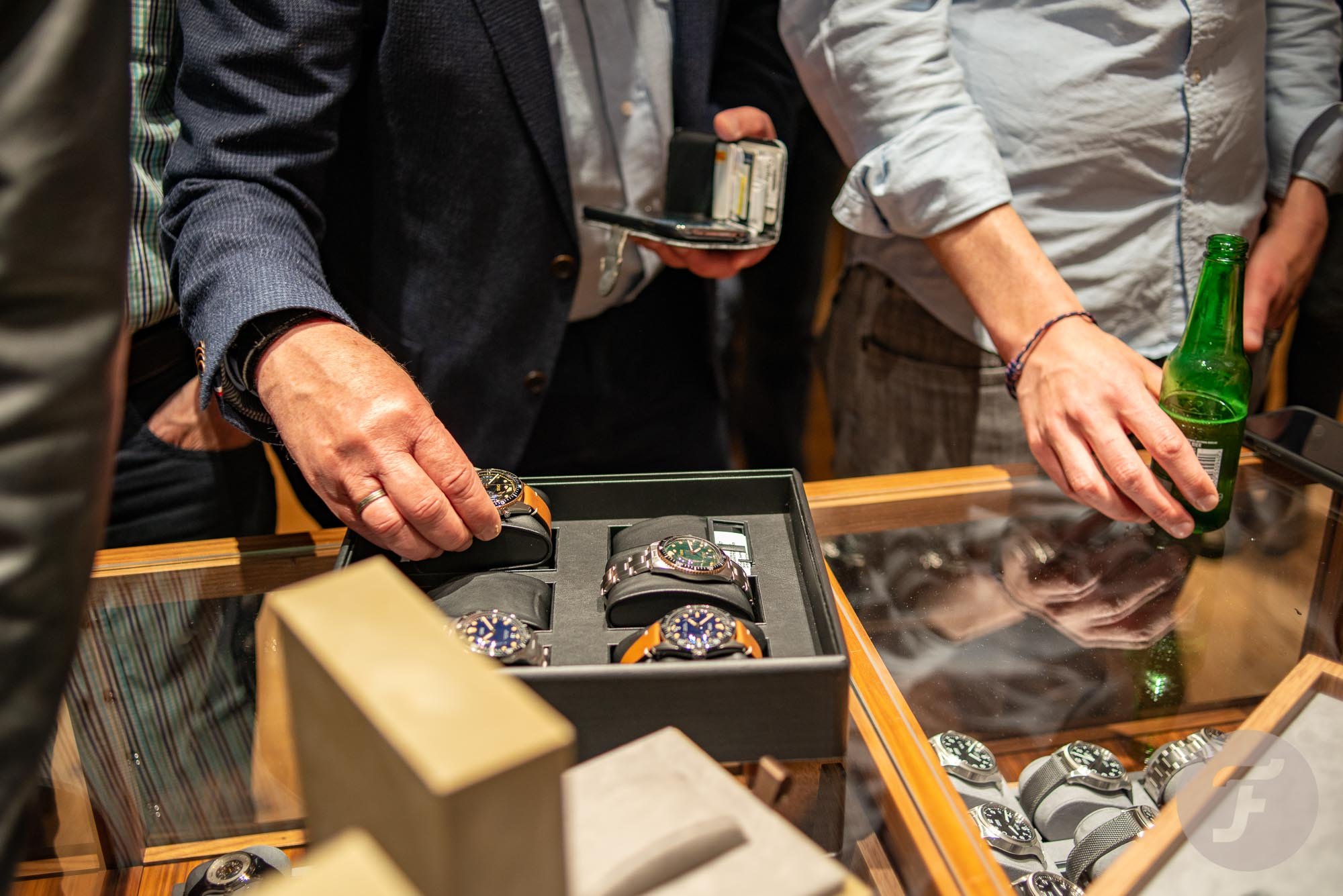 There were some familiar faces, but we also met with some of you that didn't attend an event (by us) before. As always, only very few ladies attended the event. According to Google Analytics, only 1% of our readers are female, but at least we were at 7.5% this evening (10% when we include the charming boutique assistant).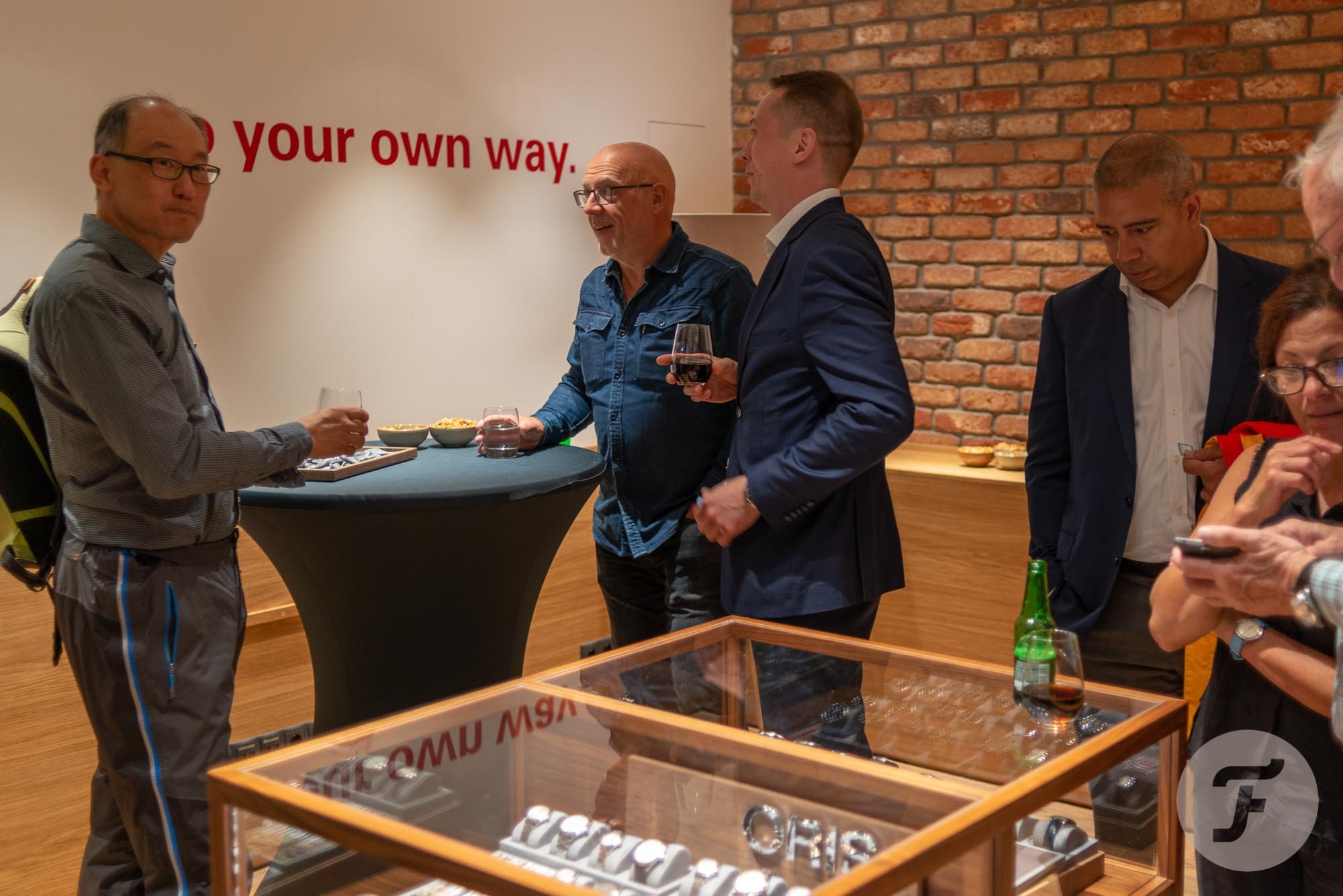 Below, with the blue shirt and jacket Gijs van Hoorn. On the left, with the blue pair of glasses, former Watchuseek owner Ernie Romers with his wife Jacqueline (in red).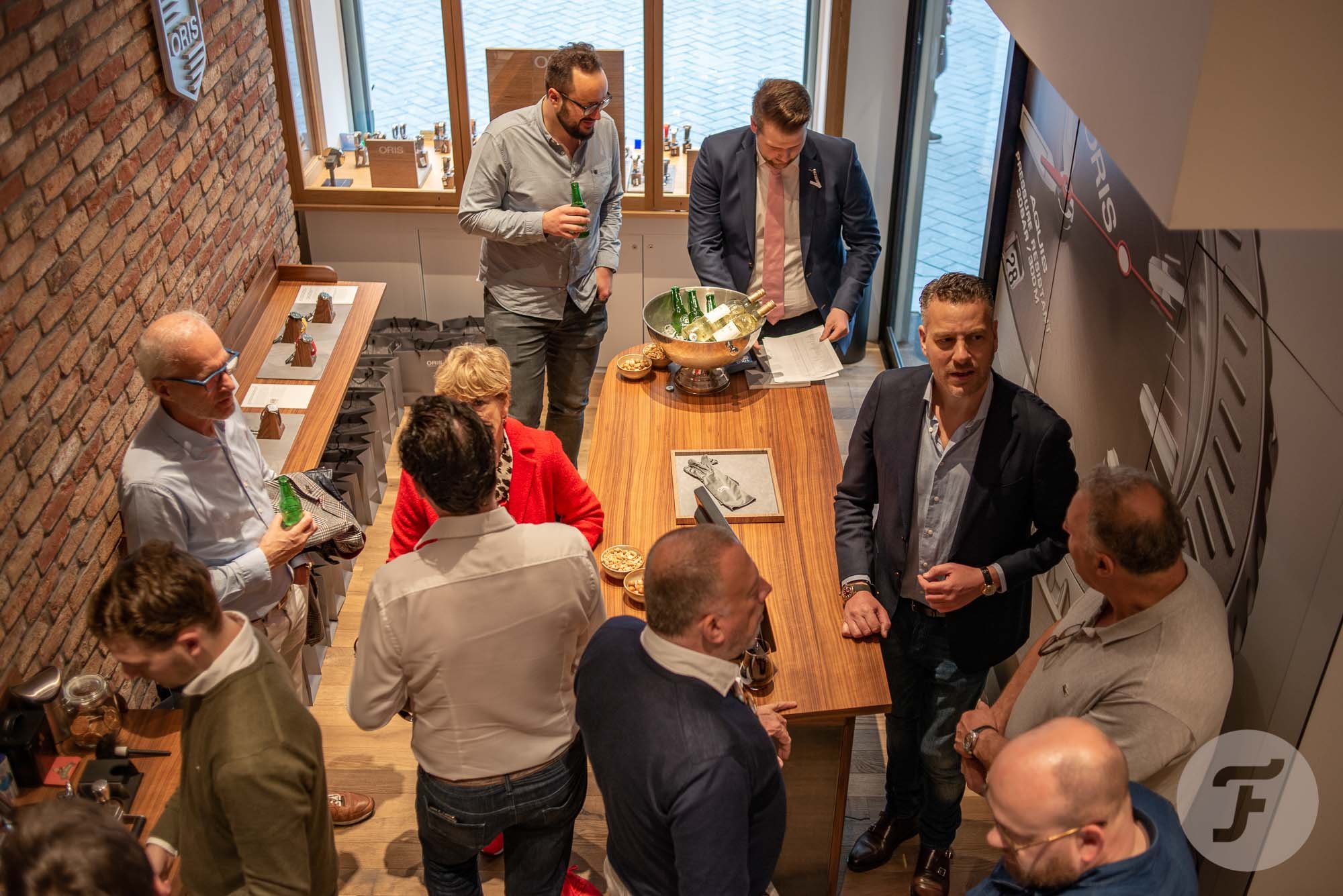 Not only the Baselworld 2019 novelties were present in the boutique, of course, also the regular collection got quite some interest from the guests.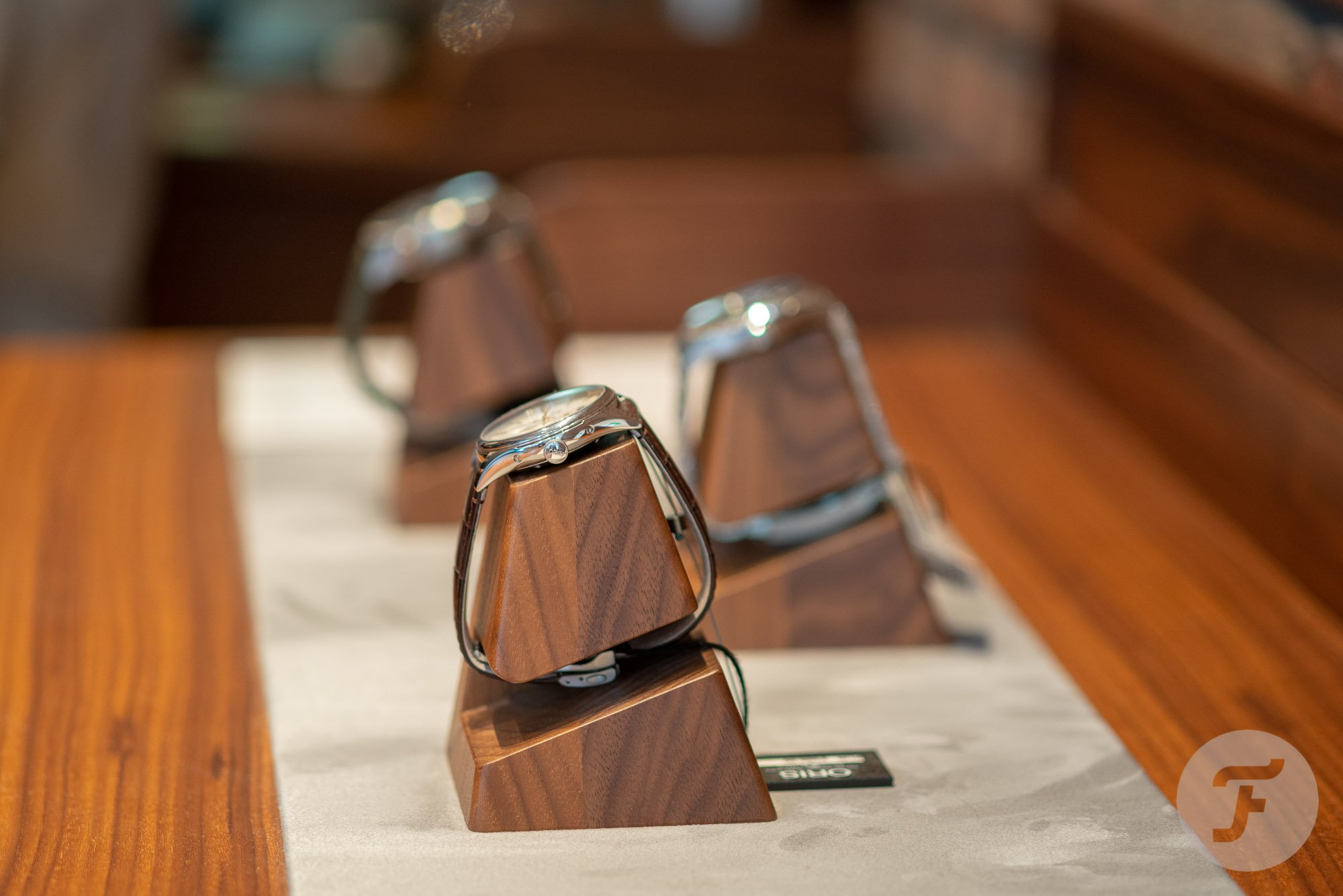 Most of the guests brought their Oris watch (not mandatory though!). It was interesting to see that it was a healthy mix between vintage and modern, all discussed and talked about with the same amount of respect (and besides beer there was also wine).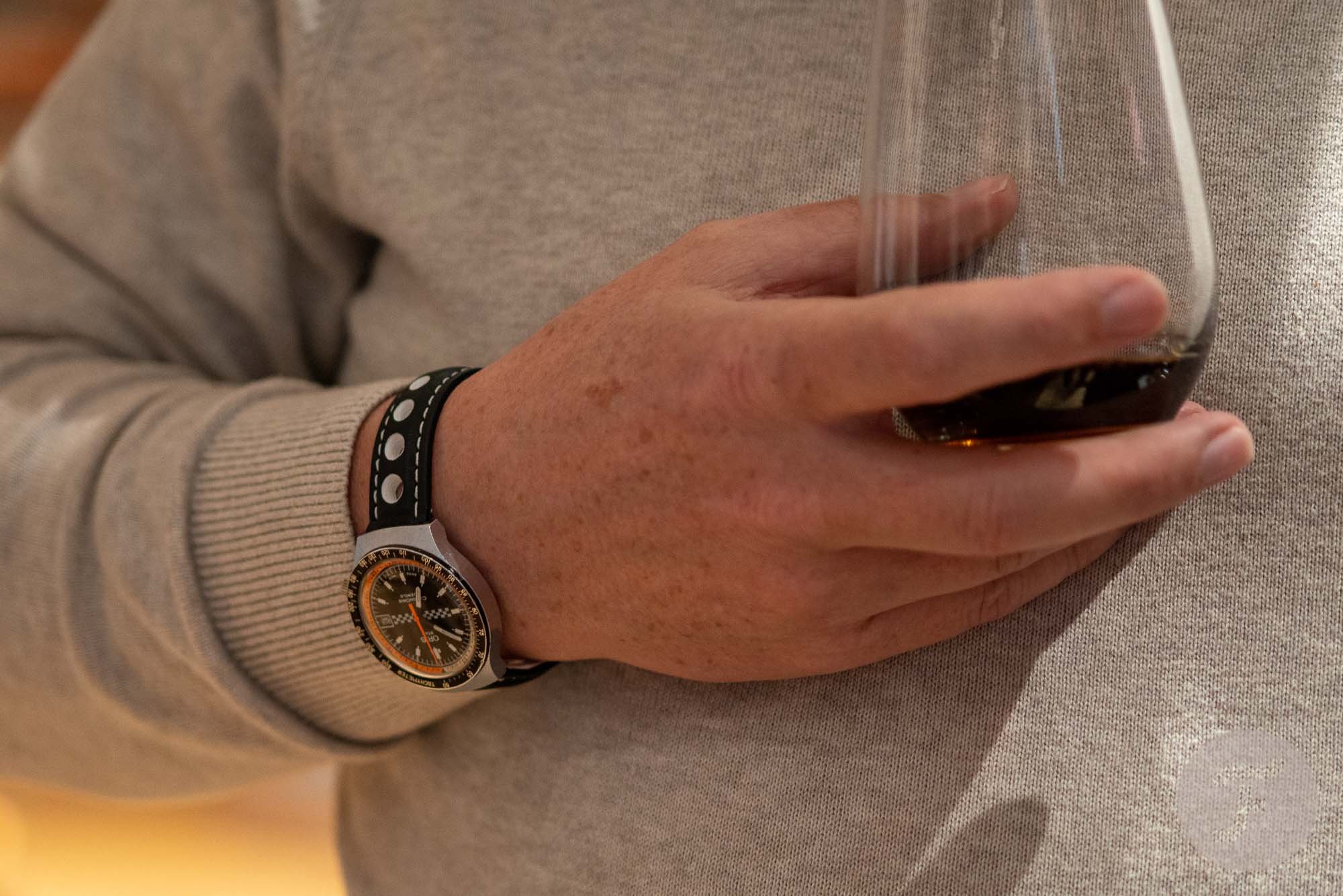 Oris Aquis on a lady's wrist.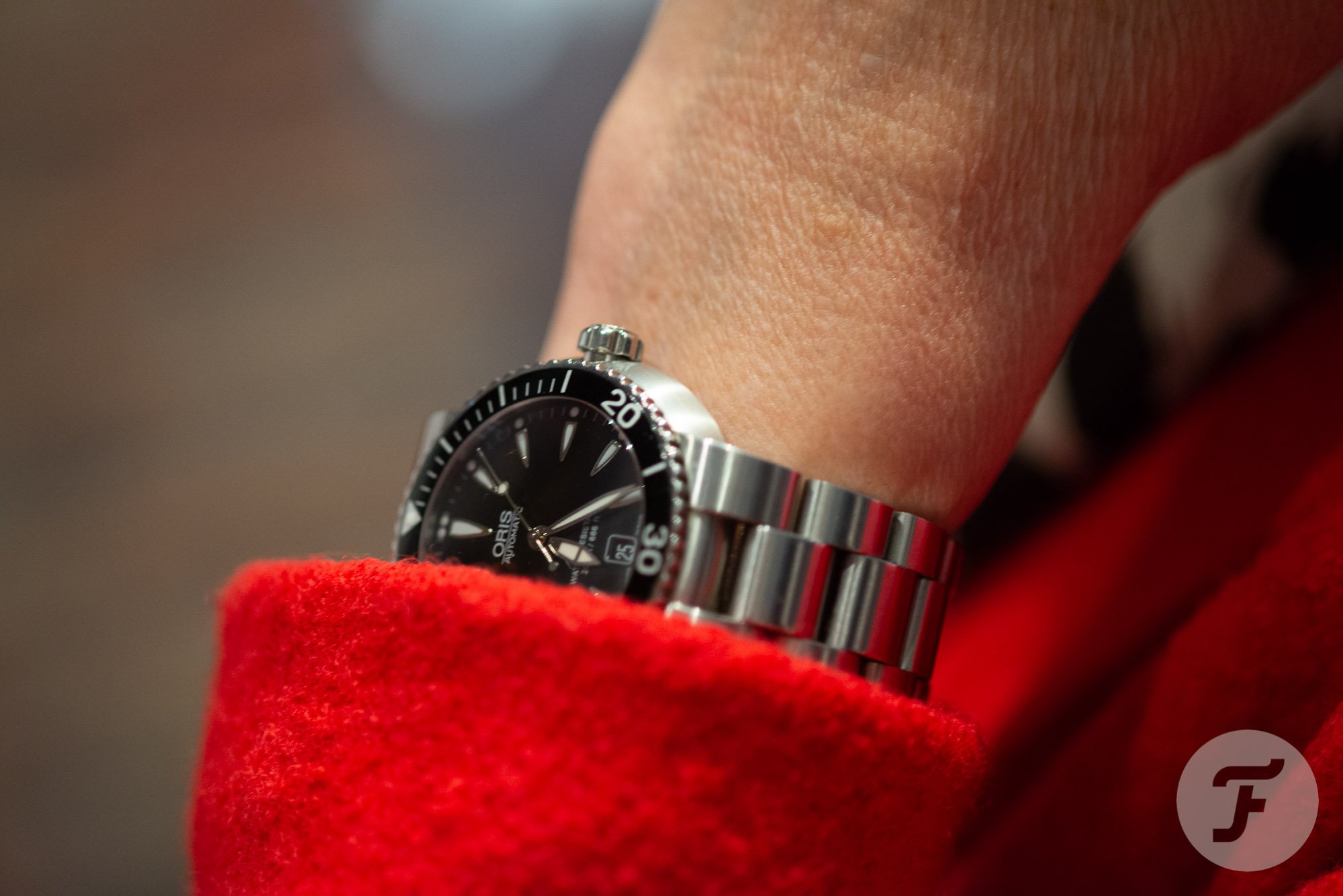 Ernie Romers brought his first mechanical watch ever, an Oris Big Crown. We assume that it was this watch that led eventually to starting WatchUseek.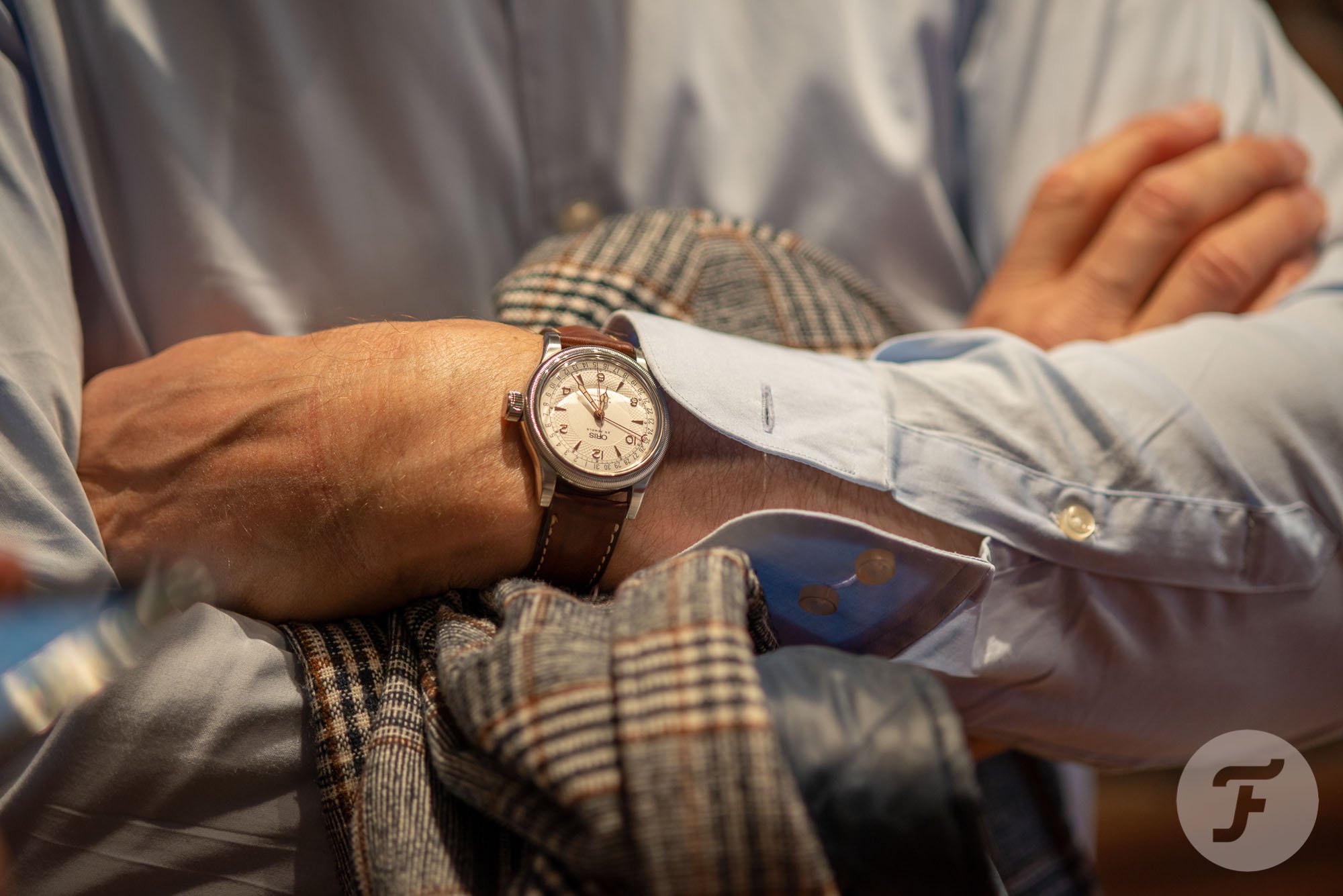 Gijs talking about the new Oris watches. In this case, one of the two limited editions (Great Barrier Reef LE III) that he had brought with him.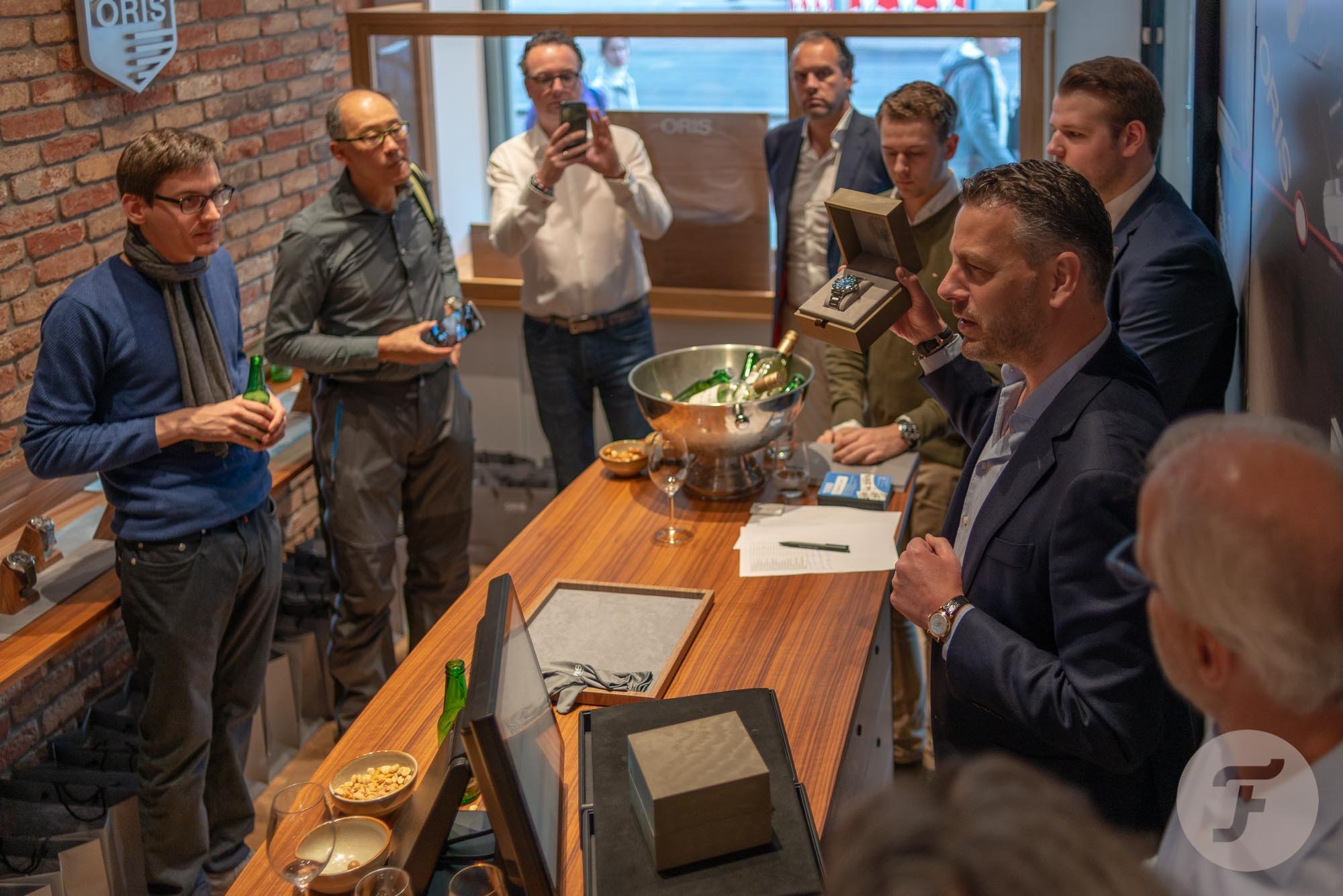 A lot of love for two-tone, not only by yours truly and Mike Stockton but also by you, our readers. We love the new Oris Sixty-Five in bronze & steel with ditto bracelet.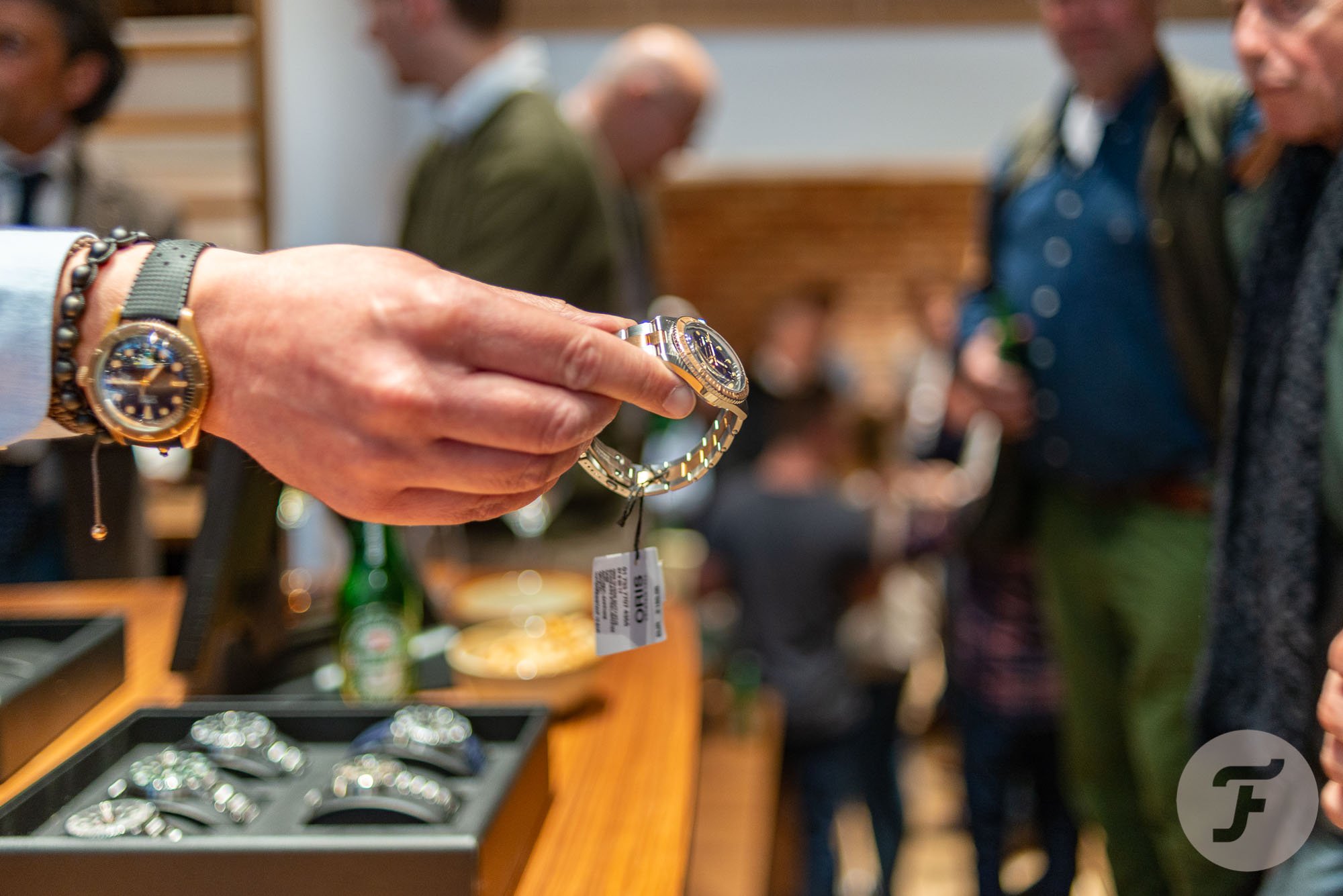 Giving his future watch a try!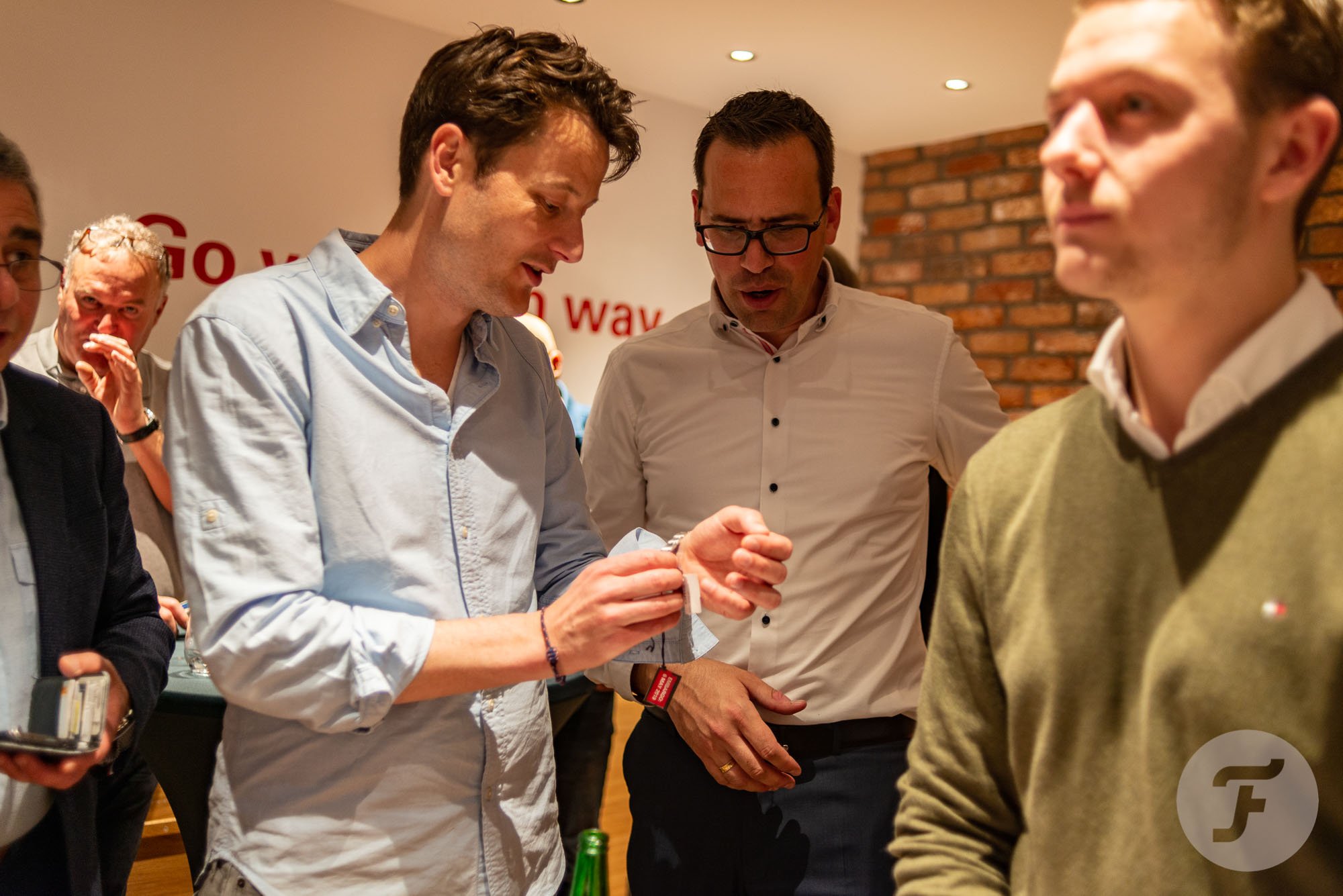 A lot of watches and watch talks during the evening!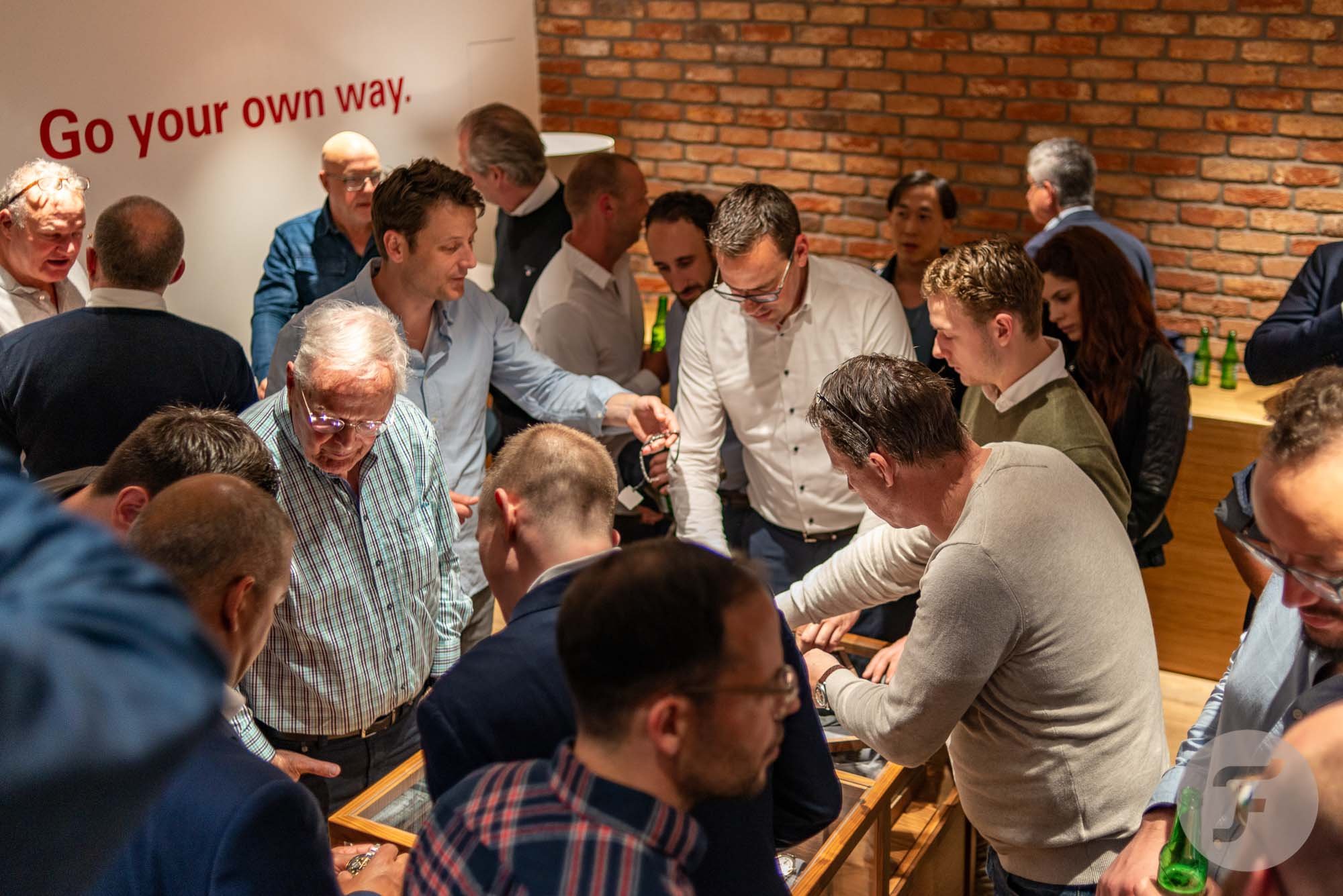 Did you know that the Aquis is one of the best selling Oris watches?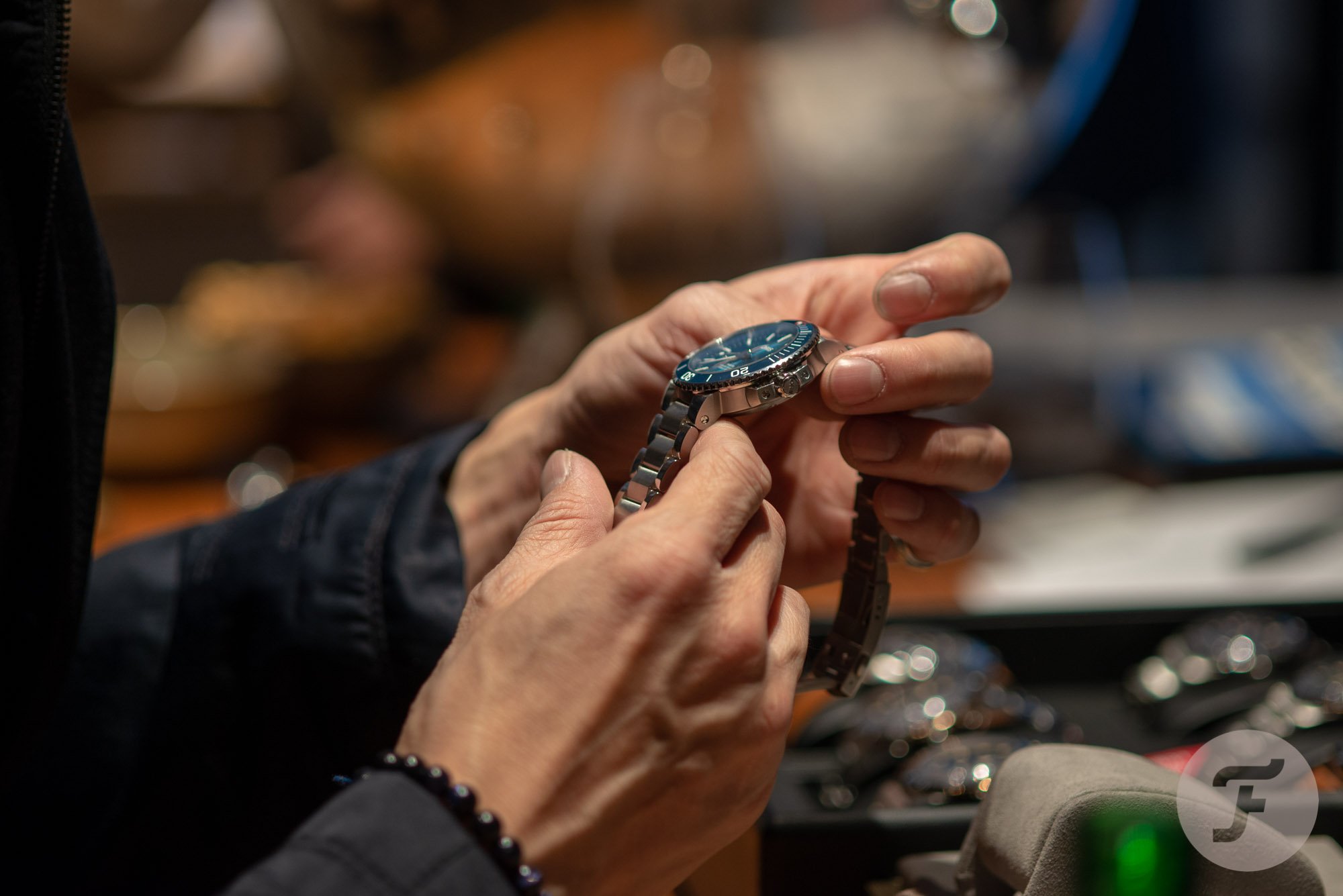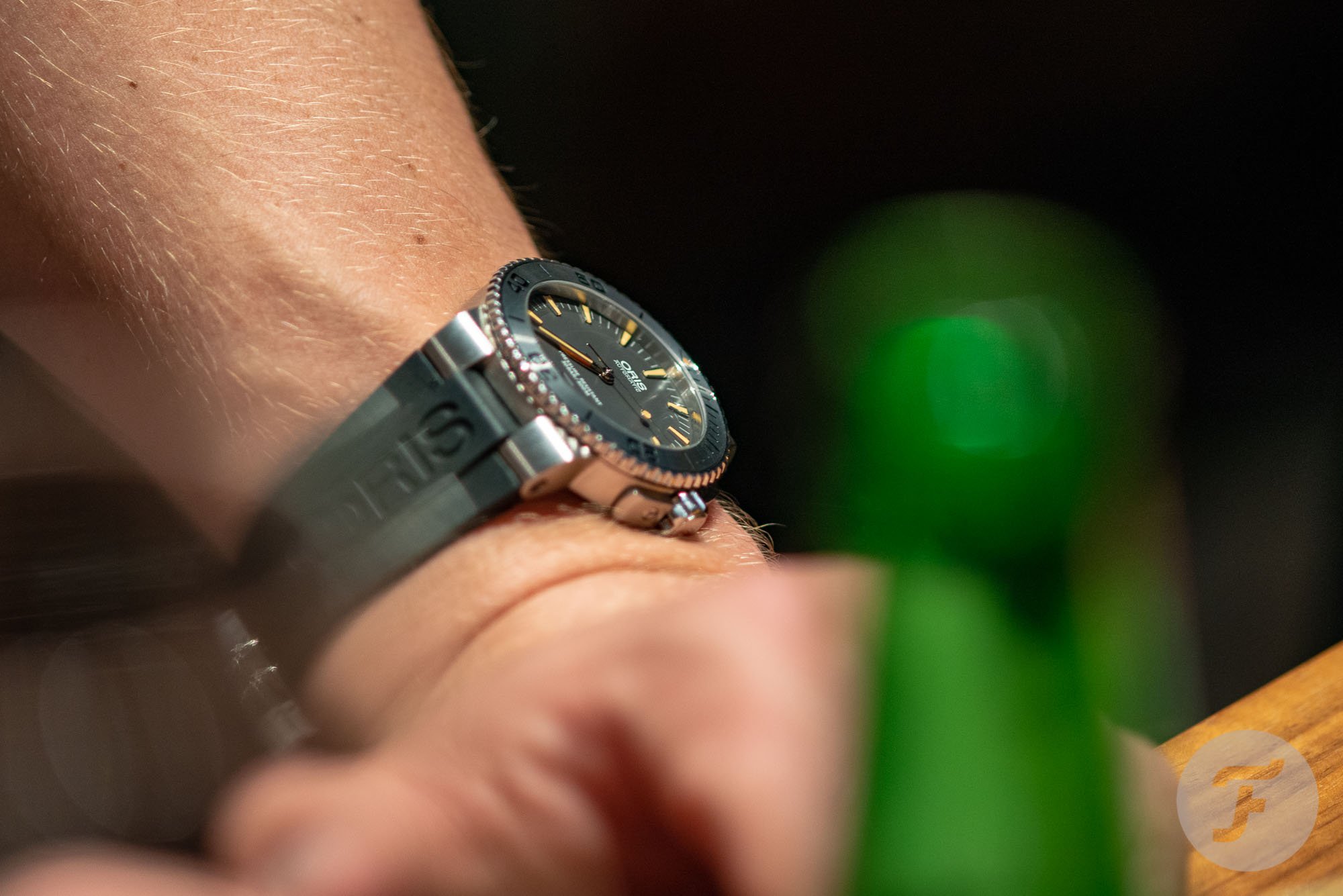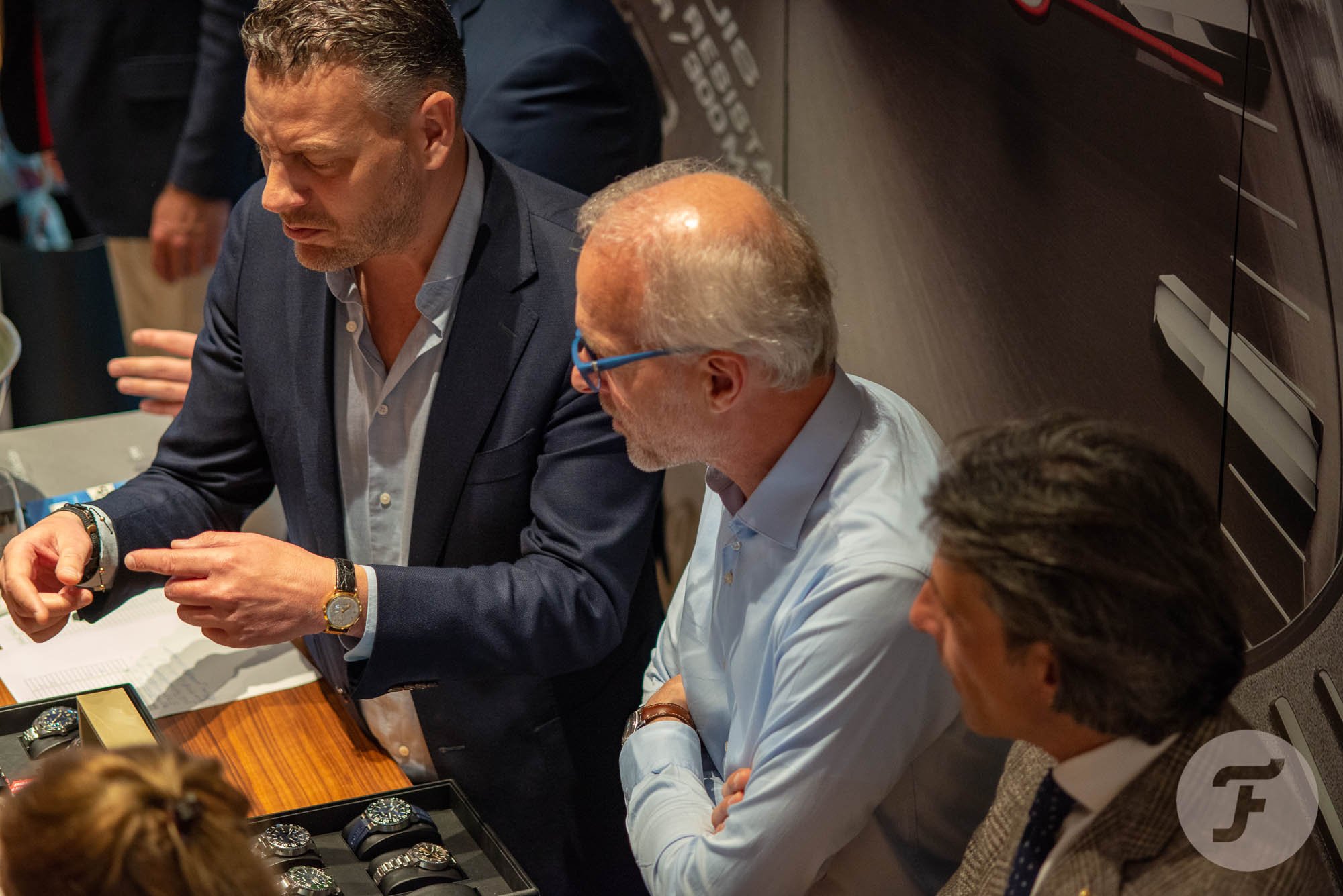 The give-away begins!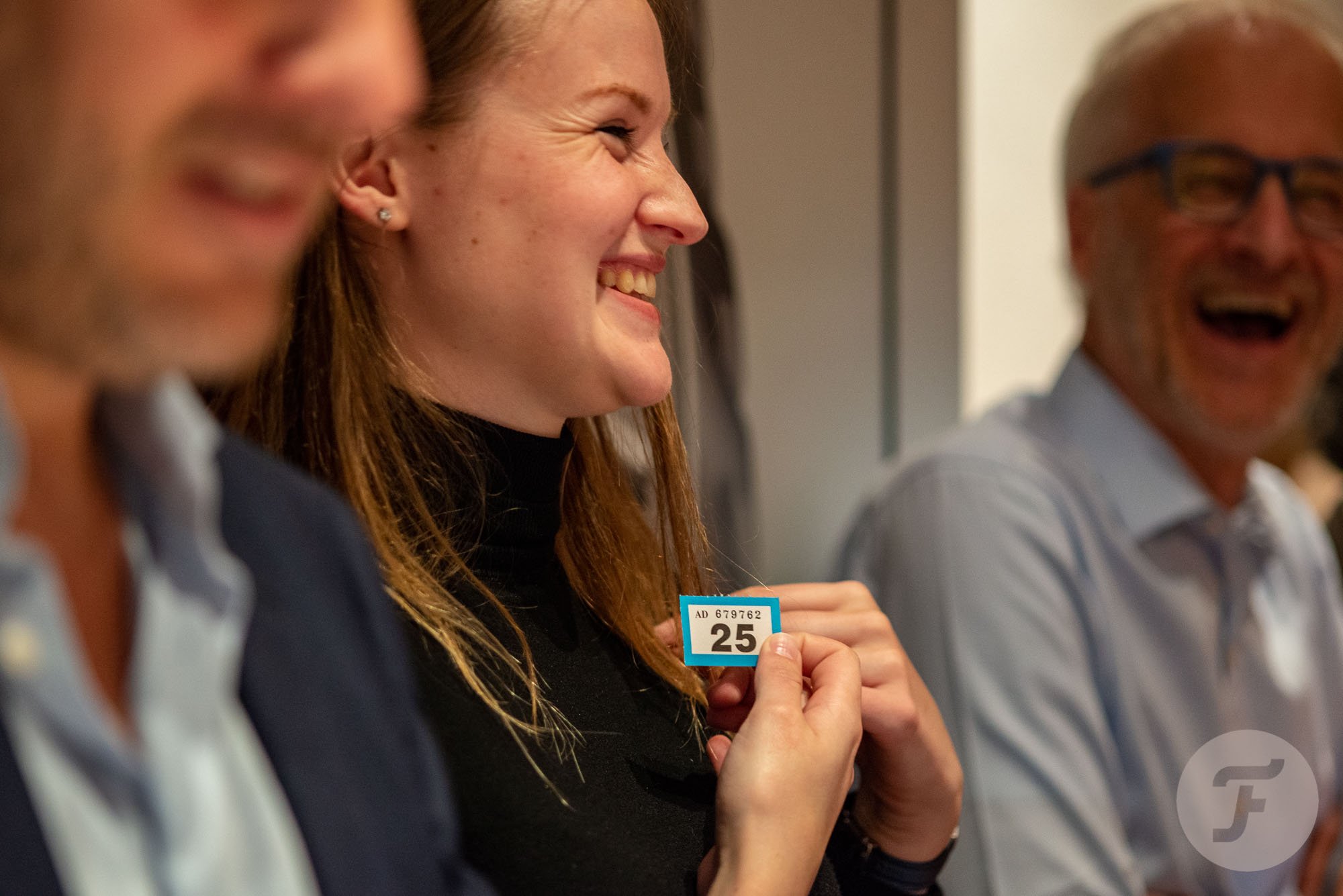 … and the happy winners!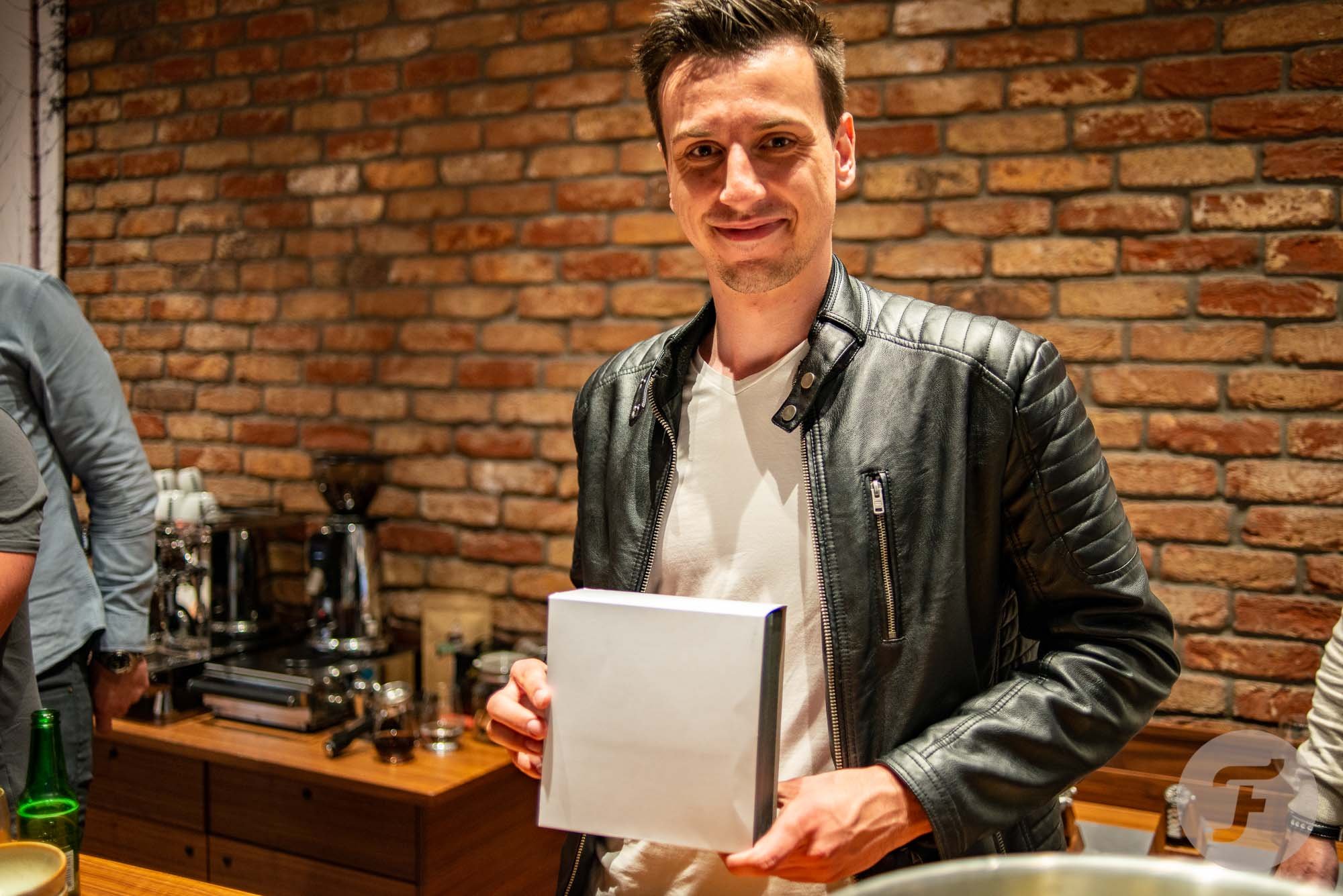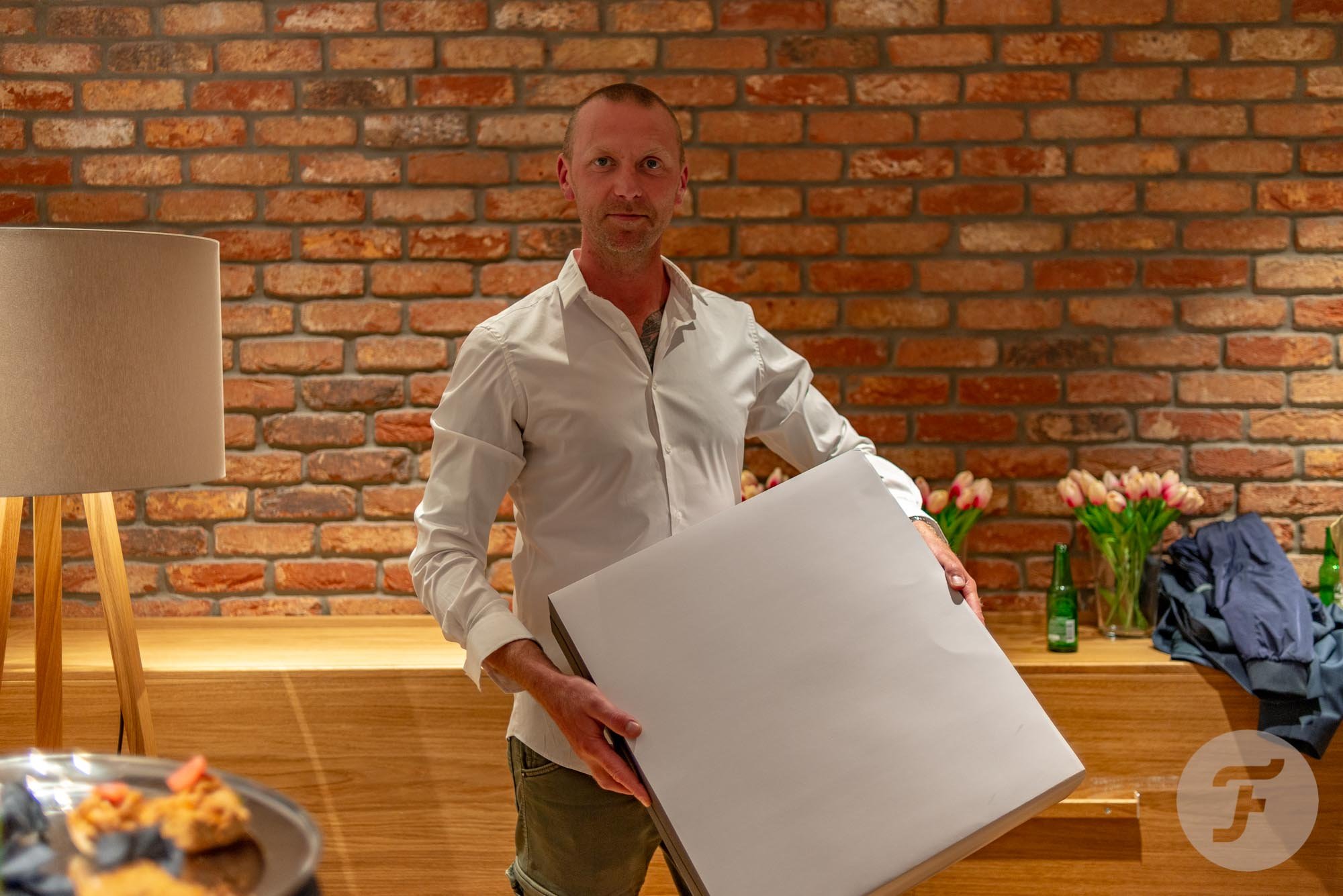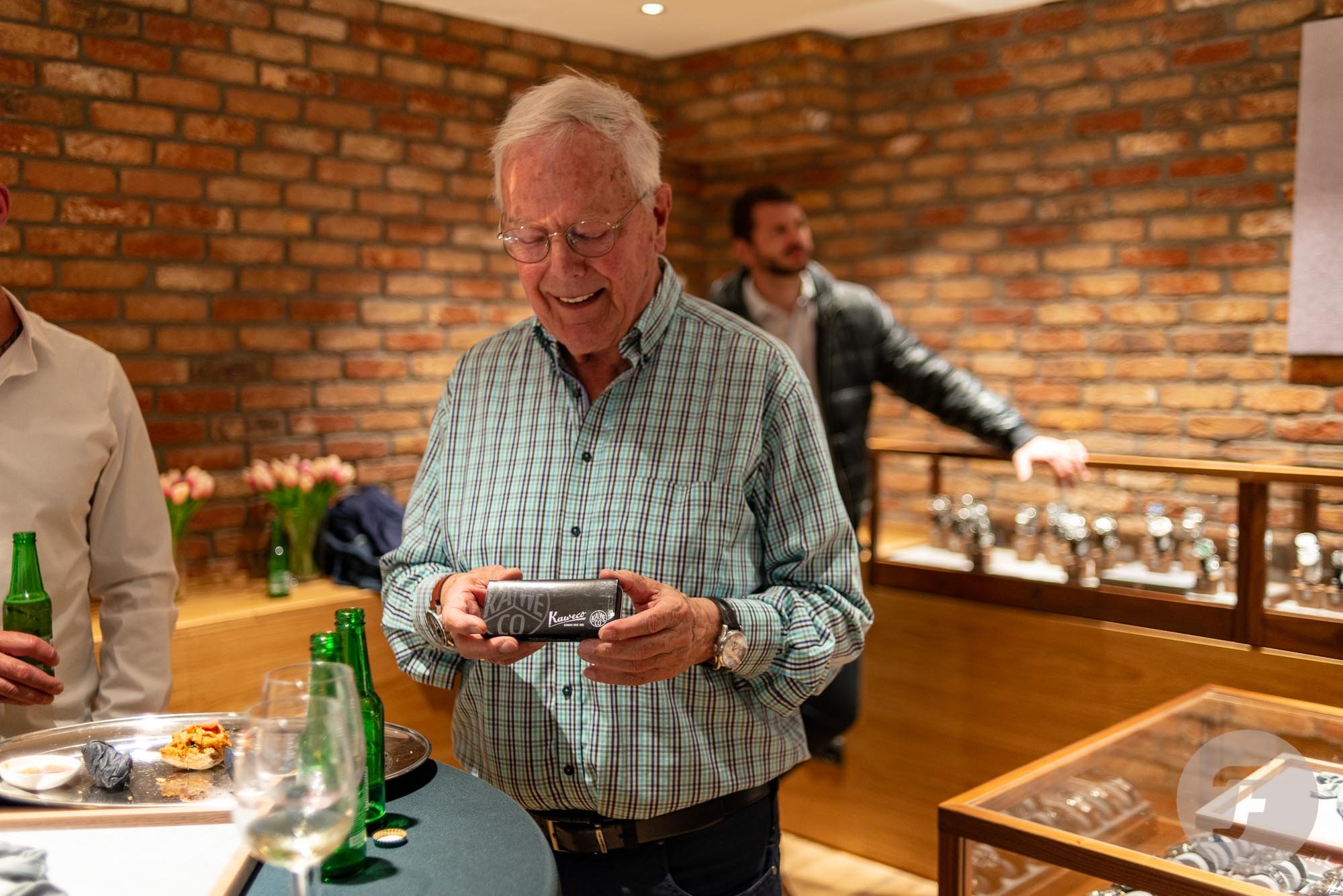 We hope you enjoyed the photo report and, if you were there, the evening with us in Amsterdam. A big thank you to the Oris boutique staff and Dutch Oris rep. Gijs van Hoorn.
More information about Oris here.