Piaget Polo S – 2016's Most Controversional Watch?
An evening in Amsterdam with the Piaget Polo S
Although the Piaget Polo S was already introduced in July, the Piaget team visited Amsterdam to introduce it to the (watch) press of The Netherlands, Belgium, Luxembourg and Scandinavia.
This was the reason for us to join the party and have a look at the much talked about Piaget Polo S timepiece.
Piaget Polo S – Up Close
Piaget released a very interesting mens watch earlier this year, the Emperador Coussin XL 700P with a  movement that shows a strong resemblance with (Grand) Seiko's Spring Drive. It's a revolutionary movement that is finally being adopted by a Swiss watch manufacture as well. However, the Emperador Coussin XL 700P was also the only mens watch that was shown during the SIHH in January. That changed somewhere in July, when Piaget introduced their 'game changer', the Piaget Polo S.
First, let's go back a few steps and look at some of the Polo history.
Polo
The Polo has been in the collection for a long time, and I especially remember their late 1970s/early 1980s model. A model I believe is an icon on its own. Yves G. Piaget designed the Polo in 1979, a watch that meant to be a token of the luxury life style. What better name to give it than Polo, the sport of kings? A range of different Polo models were introduced, some even with a small display for the day and date. Below is one of the many variations available in the 1980s.
"The entire Polo philosophy can be summed up in one sentence: it's a watch bracelet rather than a mere wristwatch." Yves G. Piaget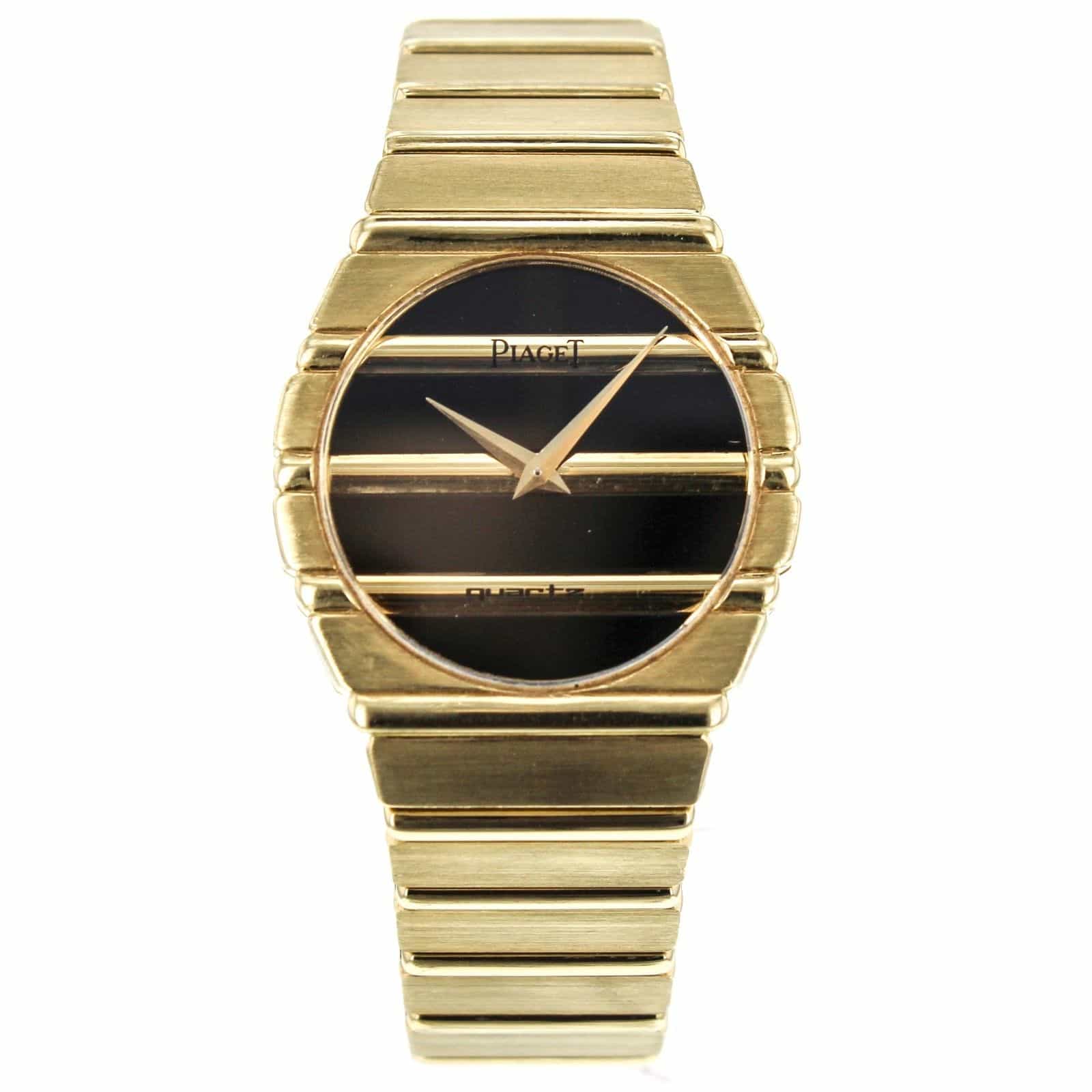 Piaget Polo FortyFive
Later on, in 2001, Piaget introduced a new version of the Polo. This was a more modern timepiece, but still with the clear design codes of the original Polo watch. In 2009, an even more modern version came that was the first Piaget in titanium, and a big sports watch instead of a gold luxury piece that aimed for the (movie) stars. I actually always liked this Polo FortyFive (45mm) model from Piaget as it was a modern sports watch that was clearly influenced by the gold Polo of 1979 (the striped design). It was indisputably Piaget, with interesting complications such as a chronograph (flyback) and even a tourbillon was part of the Polo collection.
Piaget Polo S
The moment the Piaget Polo S was introduced last July, people jumped on it. There were people who loved it and people who immediately put it away as a watch with some clear inspiration from Gérald Genta designed pieces. I belonged to the latter category. Perhaps I still do, but I will come back to that later.
The Piaget Polo S is a luxury sports watch, made of stainless steel and with a stainless steel bracelet. Yves G. Piaget's statement about the watch being a watch bracelet rather than a mere wristwatch was something that was still valid for the Polo FortyFive in my opinion. An integrated bracelet, like Vacheron's Overseas, Patek's Nautilus and Audemars Piguet's Royal Oak timepieces, ensures the sporty character of a luxury sports watch.
Haute Horlogerie
The Piaget Polo S still has a stainless steel bracelet, but I feel that it doesn't have the same level of integration as the Polo FortyFive has, or one of the other mentioned watches from other brands. Still, it is an all stainless steel luxury sports watch. It is definitely not a dress watch, but also not a hardcore sports watch like a Submariner or Seamaster. It is positioned on a different, more haute horlogerie, level, but with a sporty character.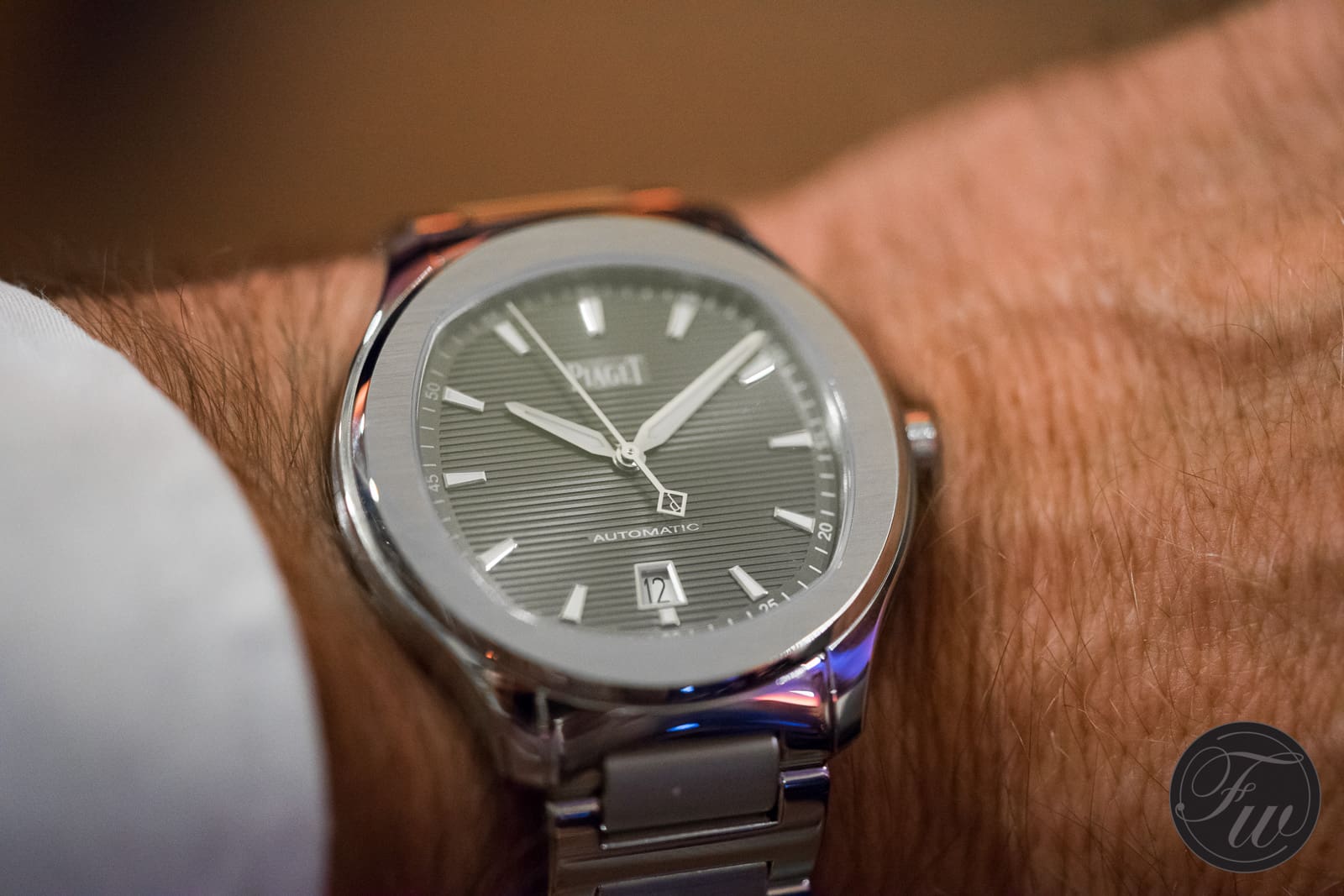 Case, dial and hands
A shape within a shape, as a Piaget representative explained to us the – let's say – design characteristics of the Piaget Polo S. It contains a beautiful satin finish on top of the bezel and a polished bezel facet to give that bit of contrast. The lugs are polished as well while the caseband has a beautiful brushed finish. The dial has the typical Polo stripes, but in a much higher frequency than the original 1979 Polo. The minute track is a flat surface, with printed numerals and indexes. The large index on the dial are applied. The dial simply says 'Piaget' and 'Automatic'. Relatively large hands with a sleek second hand that has the Piaget 'P' on the short side of the hand. No crown guards, which is a good thing. The Piaget Polo S only comes in stainless steel, with a 42mm diameter case. The dial is available in white, blue and this grey color shown above and below.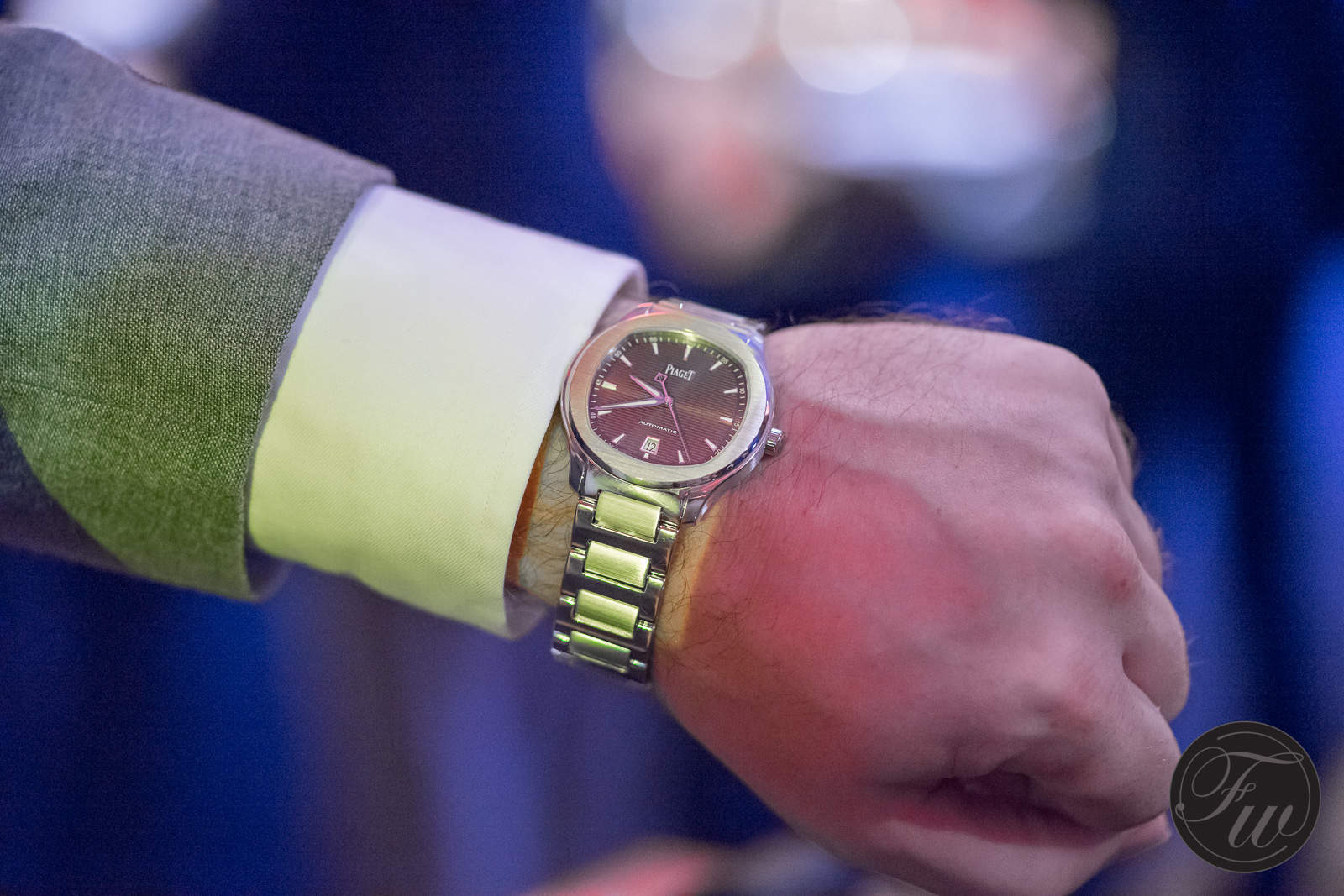 Caliber 1110P and 1160P and Pricing
Piaget is famous for its own manufacture calibers, and the caliber 1110P is in their three hand version while the chronograph edition has Piaget caliber 1160P. A two register chronograph. The difference in price is roughly 3000 USD between the three-hand version and the chronograph.
The three-hand version retails at $9350 USD and the chronograph retails at $12400 USD. With these prices, they are far below the Aquanaut/Nautilus watches that are so often referred to when discussing the Piaget Polo S. An interesting alternative to those watches or should you look at it differently, as a Piaget Polo watch as such? Personally, I don't believe in settling for substitutes. If you want a Nautilus, you better save up and get one. If you want a Rolex Submariner, save up and get one instead of going to one of the watches that 'remind' you of one. So if you want a Piaget Polo S, you should buy it because you like the Piaget Polo collection or story or design or whatever triggers you when looking at this new Polo. Not because it reminds you of a Nautilus or Aquanaut or whatever.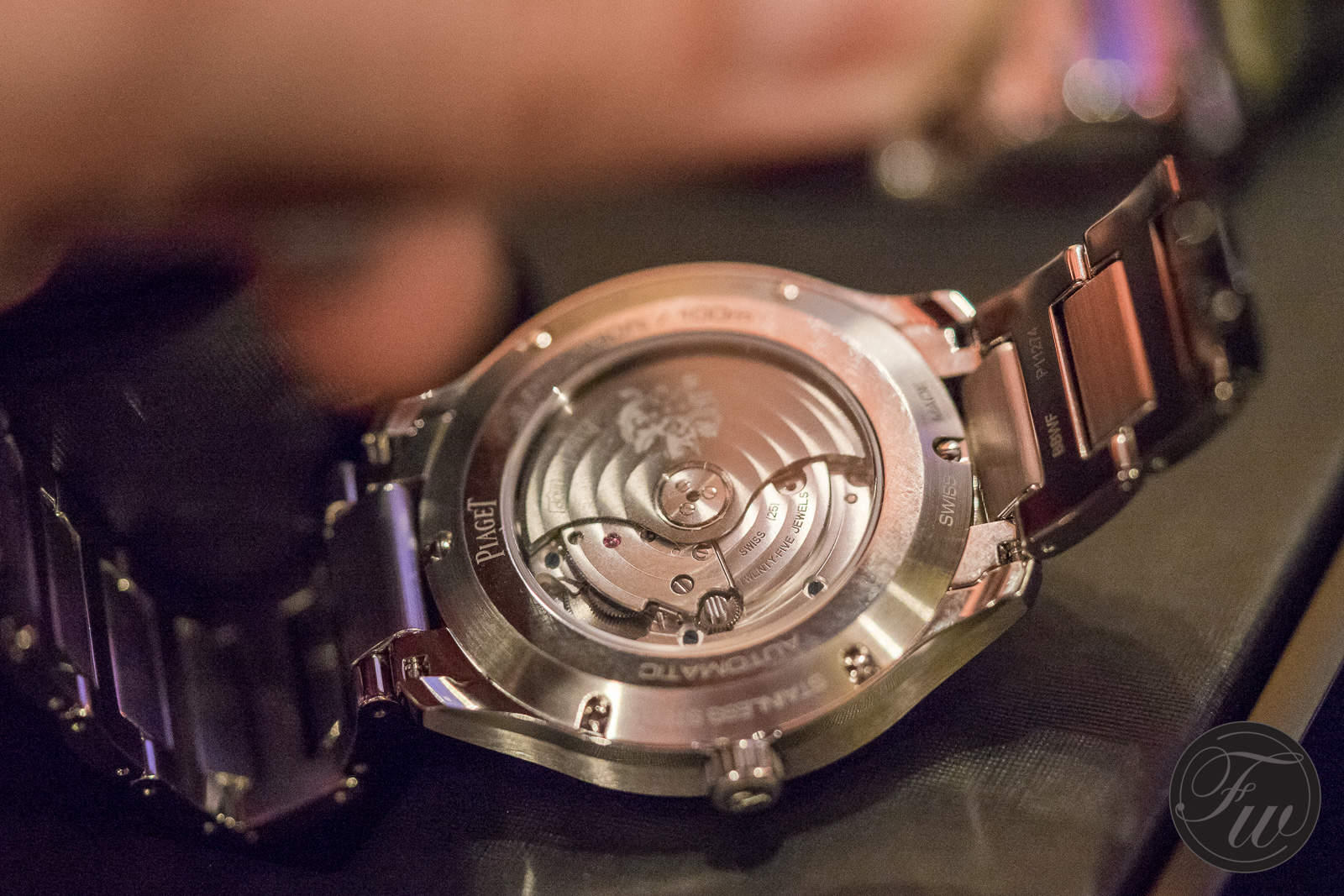 Why Controversial?
As the title of this article says, it might be one of the most controversial watches of 2016 for the reasons mentioned above. With this price point, the Piaget Polo S is below the Nautilus, Royal Oak and Overseas (designed by Hysek, not Genta, so go figure, nobody complains) but above the IWC, Omega, Breitling and Rolex range of watches. Brands that I wouldn't consider haute horlogerie, but just good everyday watches.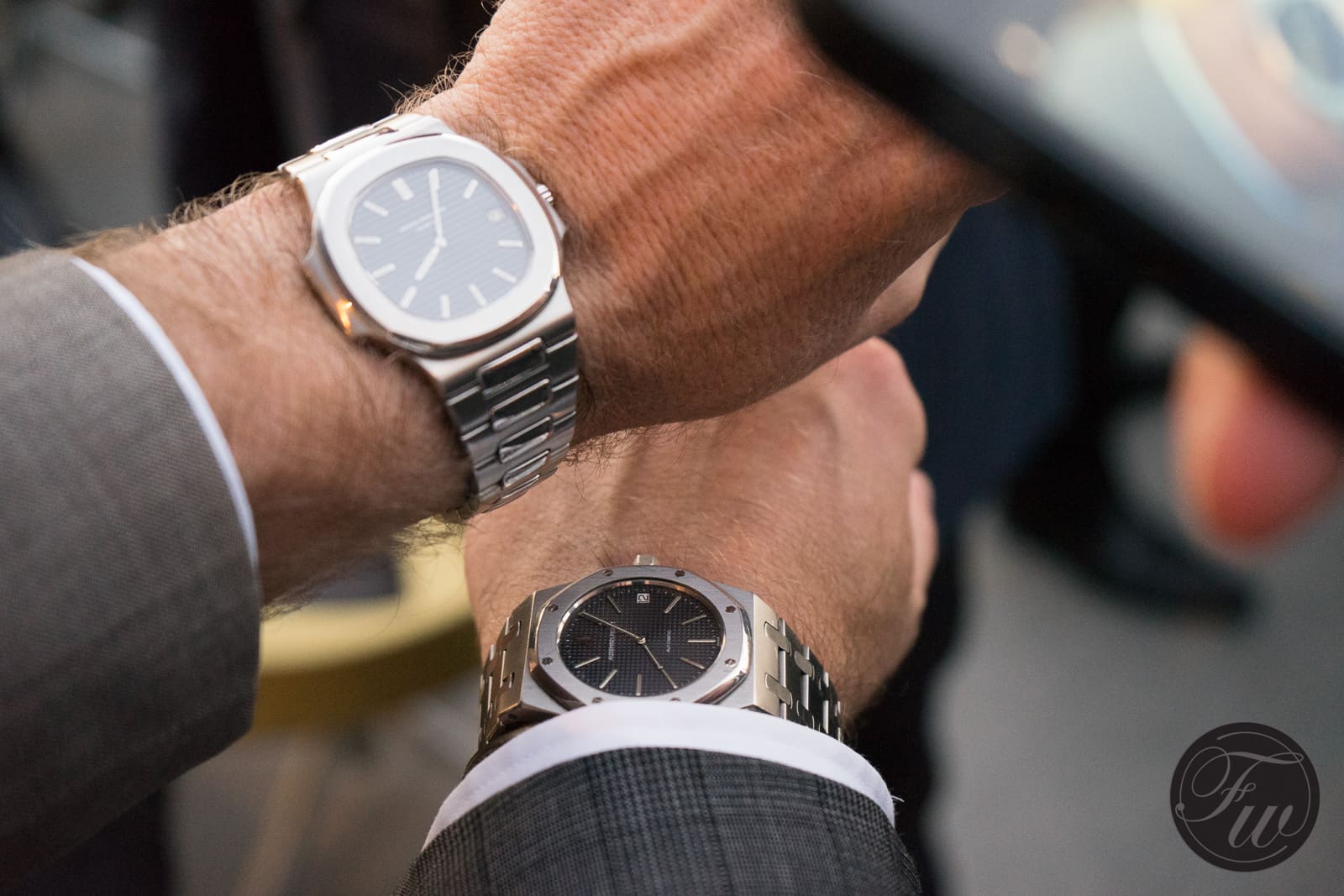 Piaget is a different brand to all of those mentioned, of course. Piaget has a track record in the development and manufacturing of ultra-thin movements, and in making beautiful jewelry. In that respect, the brand is more Cartier-like than any of the other mentioned brands, but with a strong focus on ultra-thin in-house movements.
Should they have come up with a more typical Piaget Polo design? Perhaps. Fact is, I love the Royal Oak, Nautilus, Aquanaut and Overseas. So I can't say that I dislike this watch, I really can't. What I do not like about the Piaget Polo S, comes up next.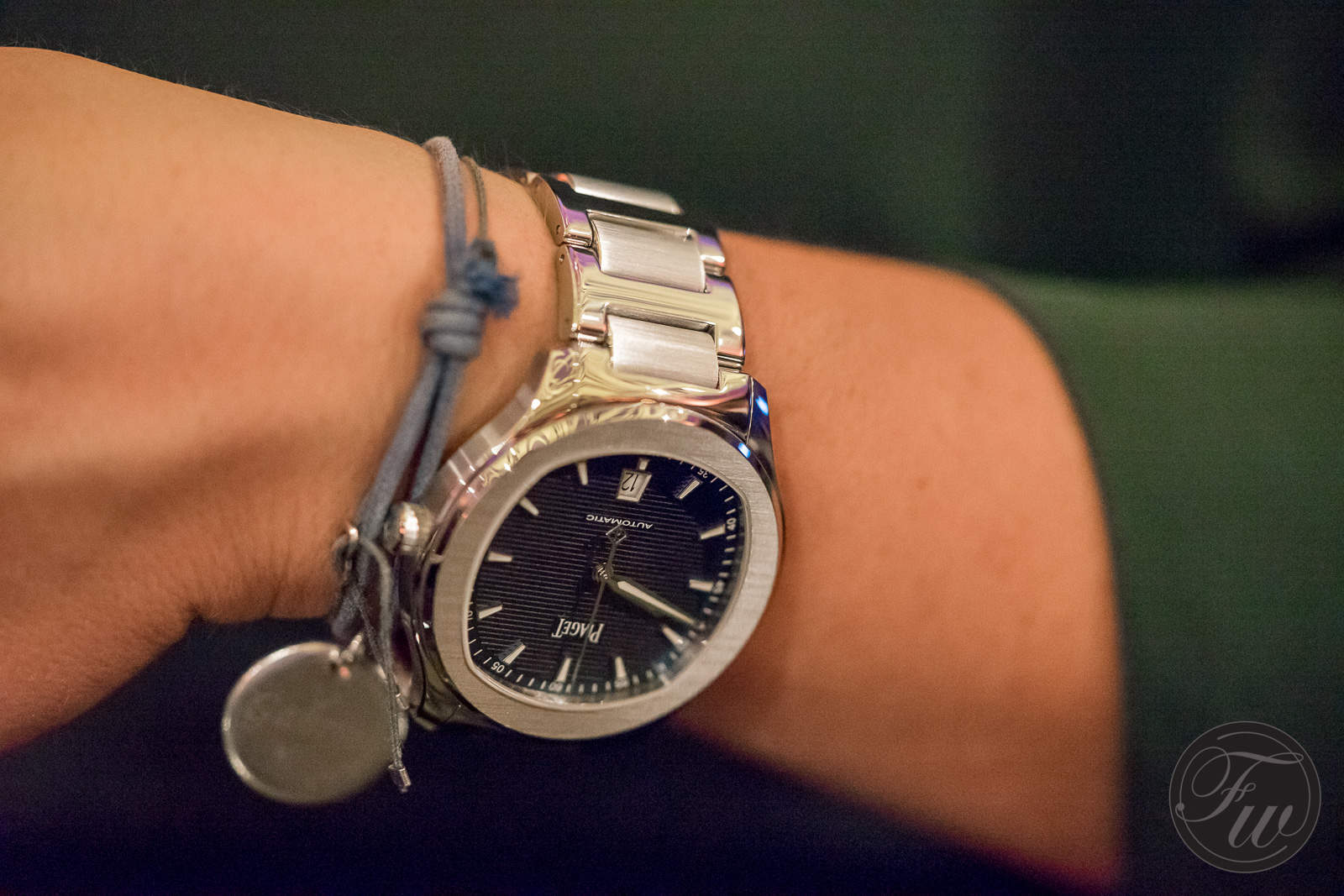 The Thing I haven't Mentioned Yet
You might have noticed it by now, but I didn't mention a specific part of the watch. The bracelet. I've read other reviews of the watch and bracelet that actually praised it, and that makes me wonder whether I've seen the real deal or a prototype, to be honest. Personally, but my colleague Gerard – who was also there that evening – agrees with me, I believe that the bracelet on the Piaget Polo S has some serious flaws.
Design
Designwise, but that's a matter of taste perhaps, but also in terms of finish. Let's start with the design first. The bracelet does not taper. It has the same width everywhere. To me, that's OK when we're talking a dive watch for example. But for a luxury sports watch like the Piaget Polo S, I would have expected a more elegant looking bracelet, that tapers towards the clasp.
The bracelet has polished and brushed (satin) surfaces, which is a very nice thing to do and to look at. However, the end-link is completely polished and has a slight domed effect. This looked rather cheap to me, like it had been 'chromed'. But again, this might be a matter of taste.
Finish
Now comes the part that my colleague Gerard actually pointed out to me in the first place. He showed me the butterfly clasp of the watch, and let me feel the edges. They felt sharp, unfinished even. The butterfly clasp didn't have a solid feel to it either. Again, since I've read other stories that praised the bracelet, we might have encountered a couple of prototypes, but still. I don't expect this on a $9350 USD watch (and $12,300 USD for the chronograph).
Some Thoughts
That said, the watch leaves me actually a bit confused. I expected the watch to be very similar to the Genta designed models, which it basically is, but you could also say that for the Vacheron Constantin Overseas (or '222') and nobody does. I think it would be fair to say that this Piaget Polo S is further away from the original 1979 Polo than the previous models. But that might also be a strategic decision, based on sales. If Piaget thinks they have more success with the Polo S on the market, why not?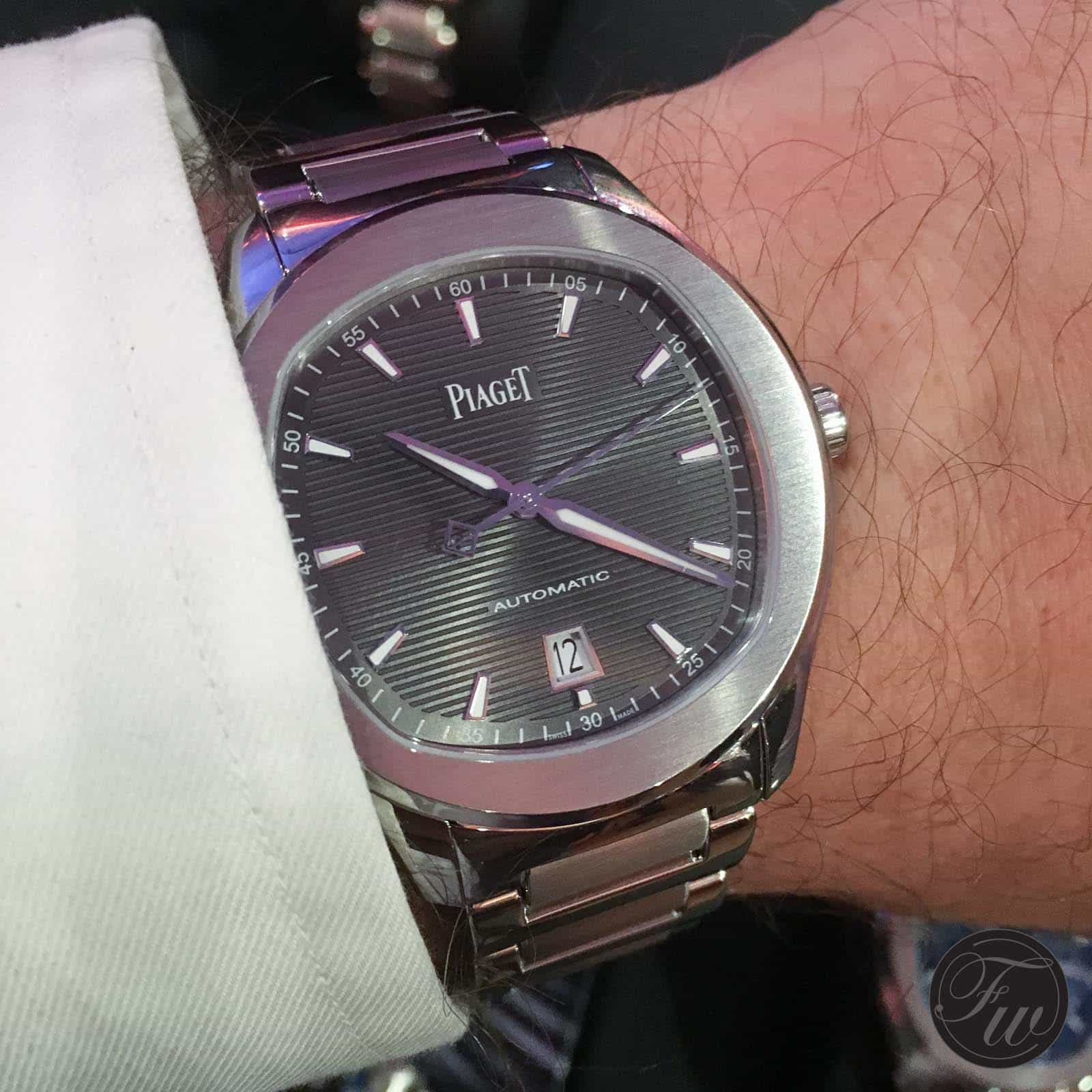 What left me more confused was in fact the bracelet. The quote from Yves G. Piaget, designer of the initial Polo, stating that "The entire Polo philosophy can be summed up in one sentence: it's a watch bracelet rather than a mere wristwatch." is not valid anymore. The bracelet is not integrated and even more important, I felt that the design and quality does not match with the retail price for this watch. I am still not convinced that we therefore had the final product in our hands, but on the other hand, why would you show prototypes during a press show more than a month after its initial introduction?
I hope we can give you an update soon, or perhaps a hands-on review of the watch itself. Wearing a piece for a while might change perspective on a couple of things, but the bracelet stays a concern for me, for now.
More information via Piaget on-line.