Puredial – The Square Legacy
I am Ziv Nissimov, a 17 year old entrepreneur. My history with wristwatches started when my dad offered to take me to his watch manufacture when I was a young child, where I would spend my time with watch designers who mentored me into becoming a qualified designer myself.
For the past year and half, I have joined the group of designers that I had once been mentored by, and helped bring more watch designs to the manufacture. Moreover, right now is a great time for me to be a watch designer because I have designed many watches that are now a part of the market. Also, right now would be the time for me to dive into the industry due to all the original ideas I have to bring to the market, but at the same time give consumers a watch that directly comes to them without the markup of importers, wholesalers, and retailers. In addition, the internet has opened a new market to international consumers who love to find new timepiece styles all over the world.
Before I became a watch designer, my intended career path in life was to always be part of the entrepreneurial industry, because I was always inspired by my hardworking father and the rest of my family. I came into watch design as I have always had the love for designing products that could change people's lives, but had the right resource of visiting and working with professionals in the watch industry. A combination of those two things lead me straight into the watch industry.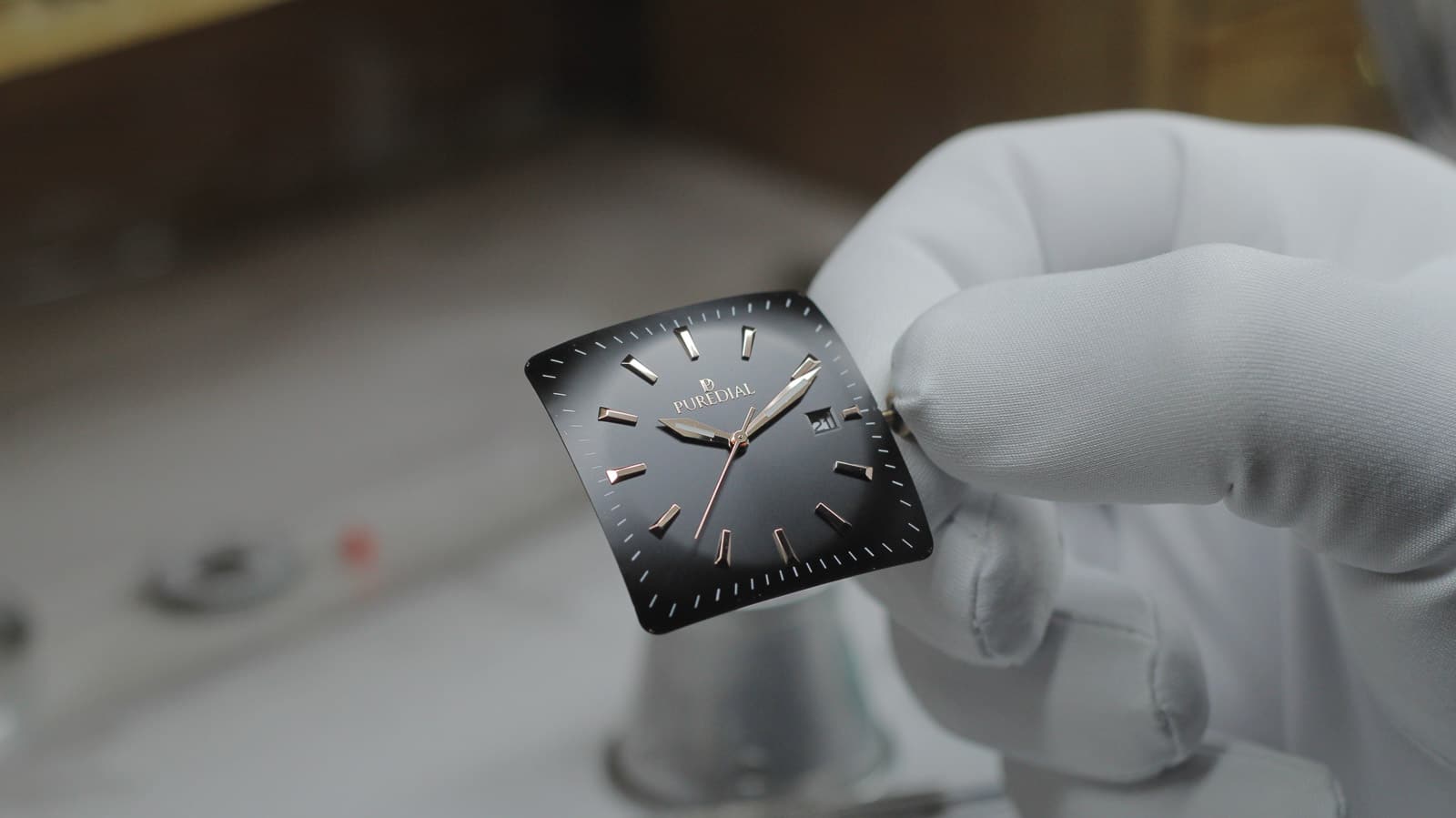 The Square Legacy watch expresses a new style that has not been seen on the market before that can be worn on any occasion, but with a special dial, case, and crystal that does not exist anywhere else. I wanted this watch to reflect the start of wristwatch development in the 1860's but also reflect the history that my family has with the wristwatch industry, while modernizing the timepiece to match present day style. The square case is something most watch brands don't include in the modern day, and my goal is to bring a new trend into the market.
Moreover, the double convex crystal was part of the final design I incorporated in order to create a watch that includes parts of antique square timepieces, but with a modern look. Furthermore, I have included a one-of-a-kind curved dial, that would not stand out if I would not have included the double convex crystal. In the future, I hope to be a leading watch brand that brings high quality and originality to the market.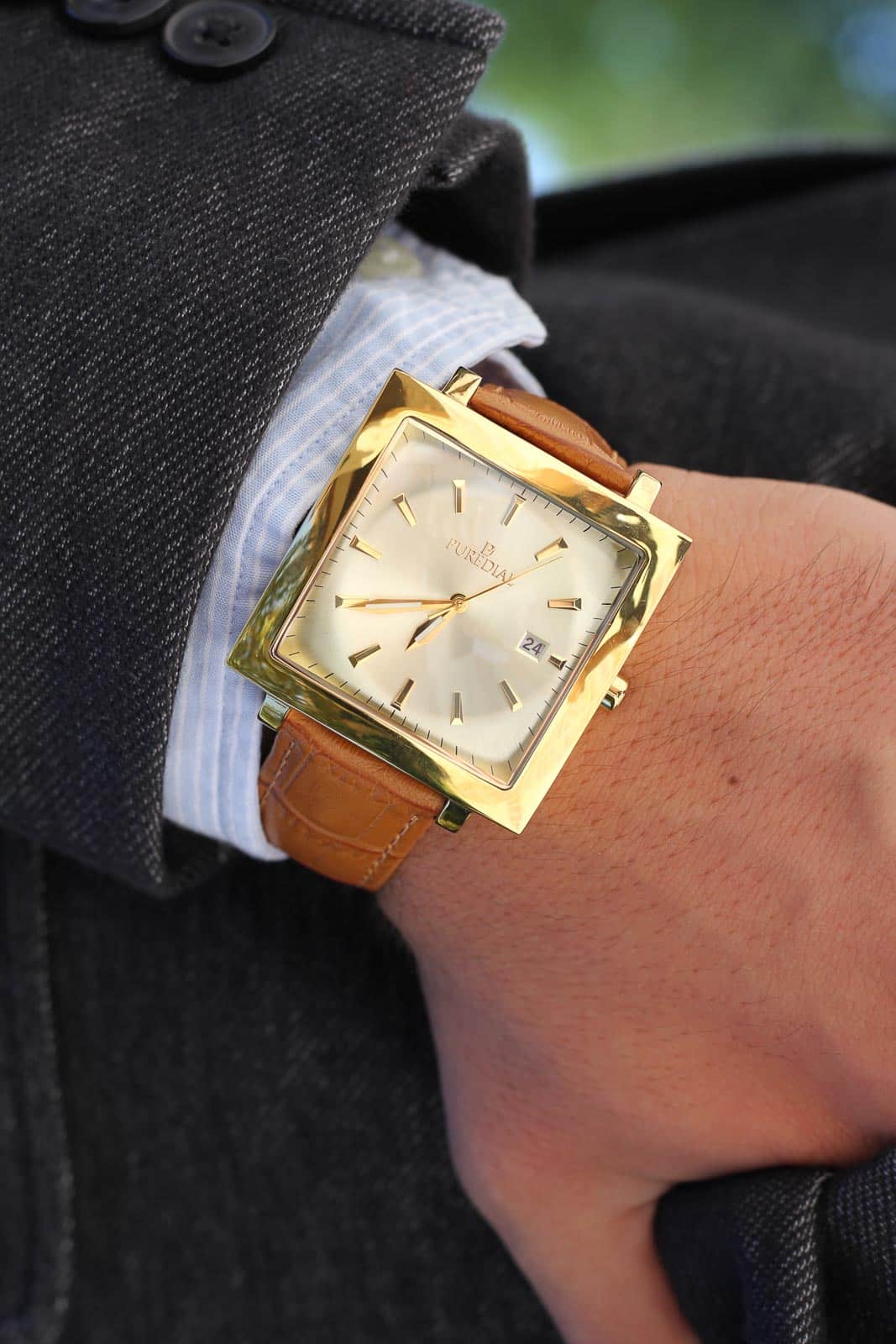 I have created a product that lets people have the best of both worlds. At an affordable price and highest possible quality, consumers can purchase a watch that has never been introduced to the watch market before. I am proud to be bringing a brand into the market that is original on every level and plan on continuing this pattern through every timepiece I bring to the market.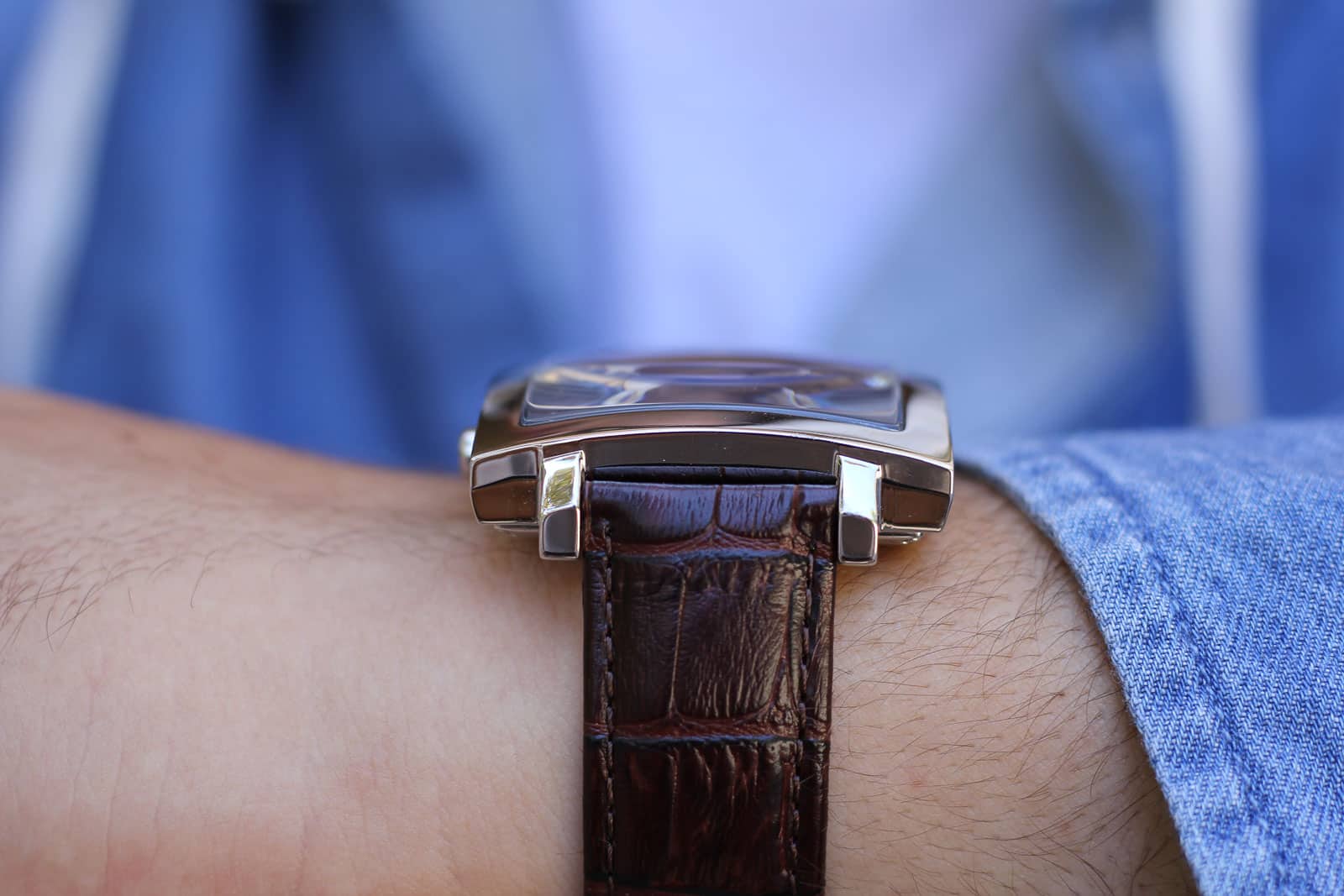 The ideal, Puredial consumer, is one who looks to be wearing an original product that stands out during any occasion. From work to high-class events Puredial can deliver a product of presence and quality to one's wrist. With Puredial, anyone looking for a luxury watch fits our consumer demographic. We do not believe that large amounts of money make timepieces beautiful or the highest quality, therefore, our timepieces are for anyone looking buy a comfortable and unique watch regardless of their social class or age. Prestige, elegance, and high-quality is our standard. Most importantly, our innovation is what makes Puredial, truly, one-of-a-kind. Along with those characteristics, The Square Legacy is directly inspired by the pure qualities of a simple, yet extraordinary curved dial, that creates life when each watch is manufactured.
My guiding principles when making watch design choices are to have unique styled watch features such as cases, bands, crowns, and dials, that have not been seen on the market before as well as a movement that is highly consistent. On the other hand, before we decide to integrate our features into the watch, we make sure we are using the highest quality materials and manufacturing methods to ensure a strong and durable timepiece.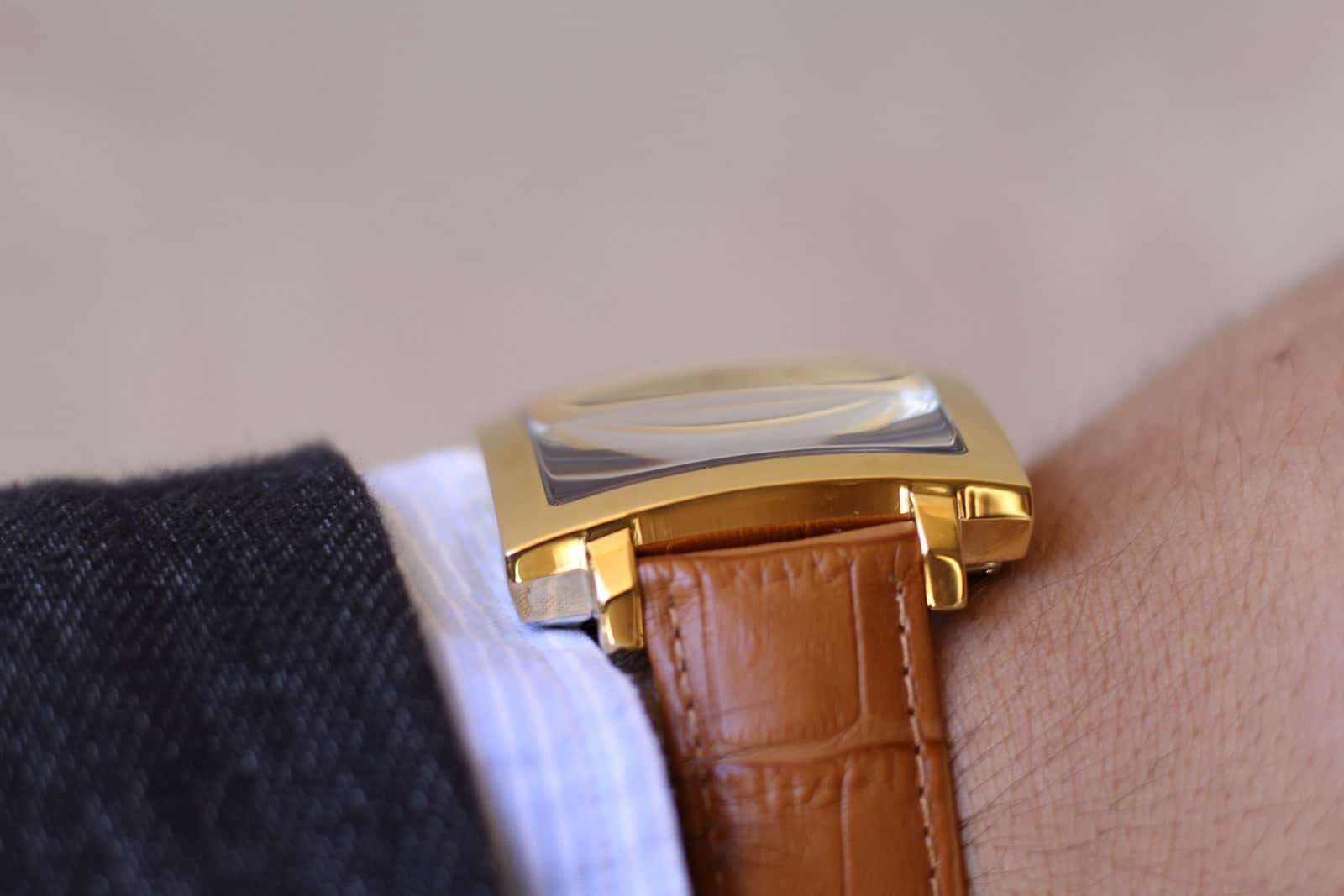 Design has played a huge role in my life due to my belief that in order to have a complete product, it needs to feel and look attractive to the consumers, so they are completely satisfied with the product they have purchased with no regret. Also, I believe that designing something that has never been seen before can revolutionize an industry as a whole.
The crowning lifetime achievement for me and my brand as a company, is to expand globally and become a brand worn by people that are always looking for a new trend of watches that are original to the market and recognized for outstanding design, like no other brand.
Your support on our Kickstarter Campaign would mean the world to us! In addition, check out our website!