Moving Forward: A Brand New Look And Feel For Fratello
Fratello has been here since 2004. What started out as a simple blog about watches has become a daily job for an entire team. And also let's not forget about our freelancer contributors that are so incredibly involved and committed.
I'm sure you might have noticed if you've been scrolling these pages long enough, but I started out with nothing more than a standard WordPress website with a pretty standard design and minor customizations. I think I even did it myself back in those days, and believe me when I say that a few times I had entire nights without sleep because I needed to fix something in the process of designing or changing. Things were very different back then.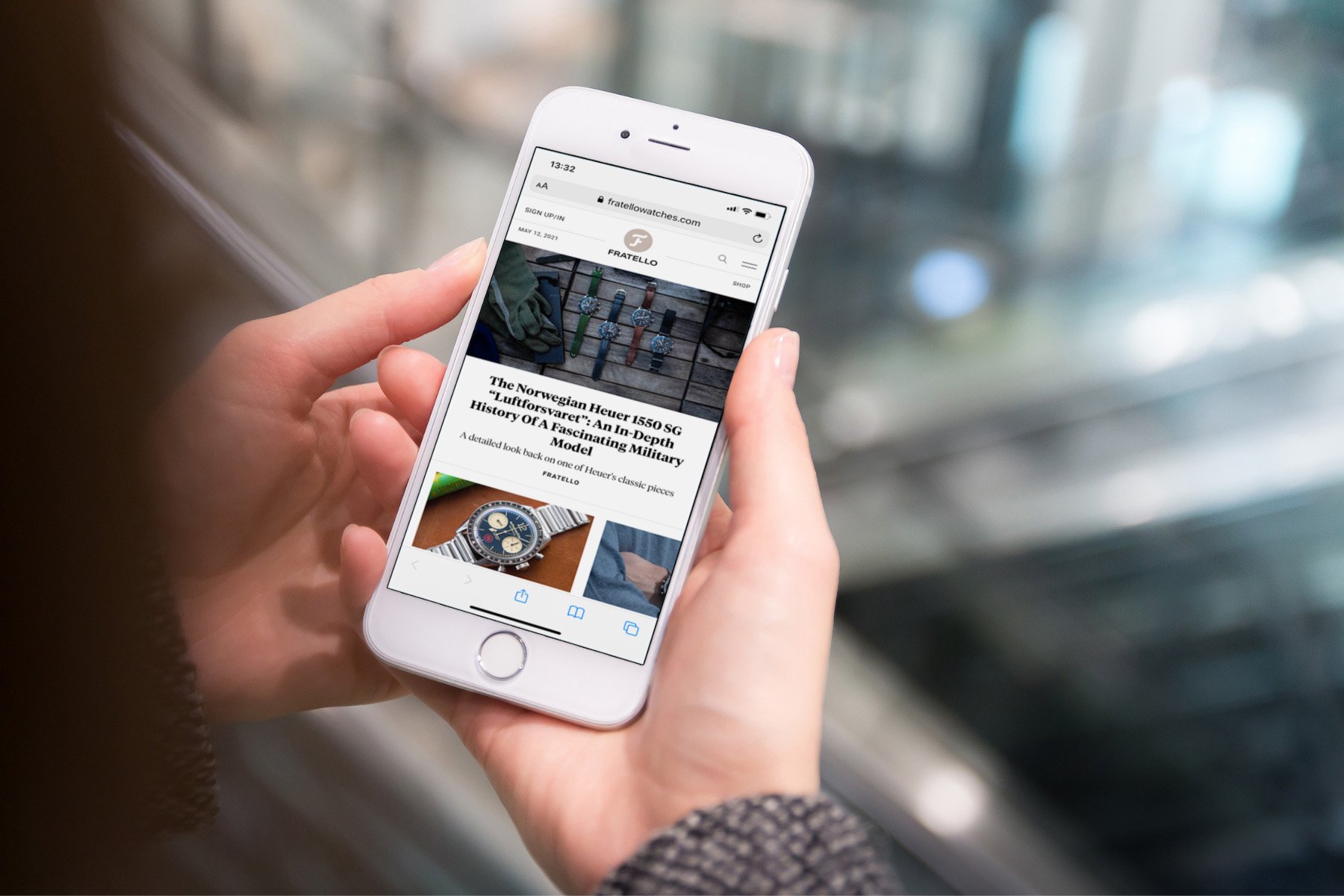 Fratello Has A New Design
In 2012, I started to work in the watch industry full time and in 2015 I decided to make Fratello my full-time occupation. Today, in 2021, a whole team of people works on Fratello. We love our job, doing what we love best — writing about watches. Not only that, but we also have our podcast episodes (click here) in which we talk about watches with each other, with brand CEOs, designers, or you, our readers. Recently, we've been focusing on upping the volume and quality of our video production to engage in a different way. On our youtube channel, you can find some of our recent work. Make sure to subscribe to it, as big things are on the way.
But you know what I love most? Going through the comments on our articles and emails from you guys every morning. It's the first thing I do when I get to my desk and they often give my day the perfect start. The Speedmaster World Cup and March Madness tournaments were fun to be a part of. The Fratello team and I especially loved all those amazing write-ups in the comments. So much so, that we actually felt a bit sad that it was over on April 1st. The good news is, we will have some new games coming up for you this Summer.
It isn't easy to change things that were more-or-less the same for nearly 17 years…
We are moving forward with Fratello and all our activities. One of the things high on our agenda was a redesign of the website. We freshened up a lot of things, including the typography, the colors, and the layout of the website. We also tried to improve the navigation, so it will be easier for you to find articles. It isn't easy to change things that were more or less the same for nearly 17 years (I feel old when I write that), but it has been a very rewarding process.
The future
The website for our magazine is now more aligned with the design of our e-boutique as well. Most importantly, we made things easier to read, navigate and, basically, enjoy. To comment on our articles, you just need to enter a name and e-mail address, but you can also create an account (here) that might come in handy for features to come.
you are very welcome to come to visit our new offices, have a coffee, and chat with us about watches
I also want to use this letter of the editor to introduce to you Lex Stolk, one of our new editors on the team. Lex has been writing about watches for many years for the leading newspapers and print watch magazines in The Netherlands. You can find his articles here. On our team page, you will find an overview of all of us Fratelli, and feel free to reach out to any one of us. In case you want to join our team, make sure to check out our career page. If you think you can help us with other things, just reach out!
Last but not least, I want to thank you — our readers and commenters — for making Fratello what it is. The last 17 years have been a blast, and I am looking forward to the future! As soon as travel restrictions ease, you are very welcome to come to visit our new offices, have a coffee, and chat with us about watches, collecting, etc. For now, I hope you'll enjoy our newly designed website.