Roarcraft Returns To Fratello With A Brown Leather Valet Tray, Pouch, And Watch Strap
Rich tones and sweet melodies all the way
I never wanted a valet tray. I didn't think I needed one. Perhaps I don't exactly need one. Perhaps, however, I get it now. I get why they've become a staple item on desks around the world. I get why the EDC nuts that drool over soft, welcoming beds for their pockets full of goodies rant and rave about the pluses of the good and minuses of the bad examples. Hell, maybe I'm becoming one too? A couple of weeks after using a valet tray habitually for the first time, I noticed how many more things I found myself carrying to and from it. And now I have a new problem… I might need a bigger one… Thanks, Roarcraft. You've broken me.
I get approached by small brands looking for exposure several times a day. Contrary to popular belief, I turn most of them away for a variety of reasons. Oftentimes, the presentation just isn't there. Either the products clearly don't exist yet, the tone is exaggeratedly expectant, or the watch/accessory type just isn't a fit for Fratello's known audience. However, I always respond when the mail lands in my inbox. I don't just say no, either. I tell brands why I'm saying no and what they should do if they want to create a relevant product for the Fratelli.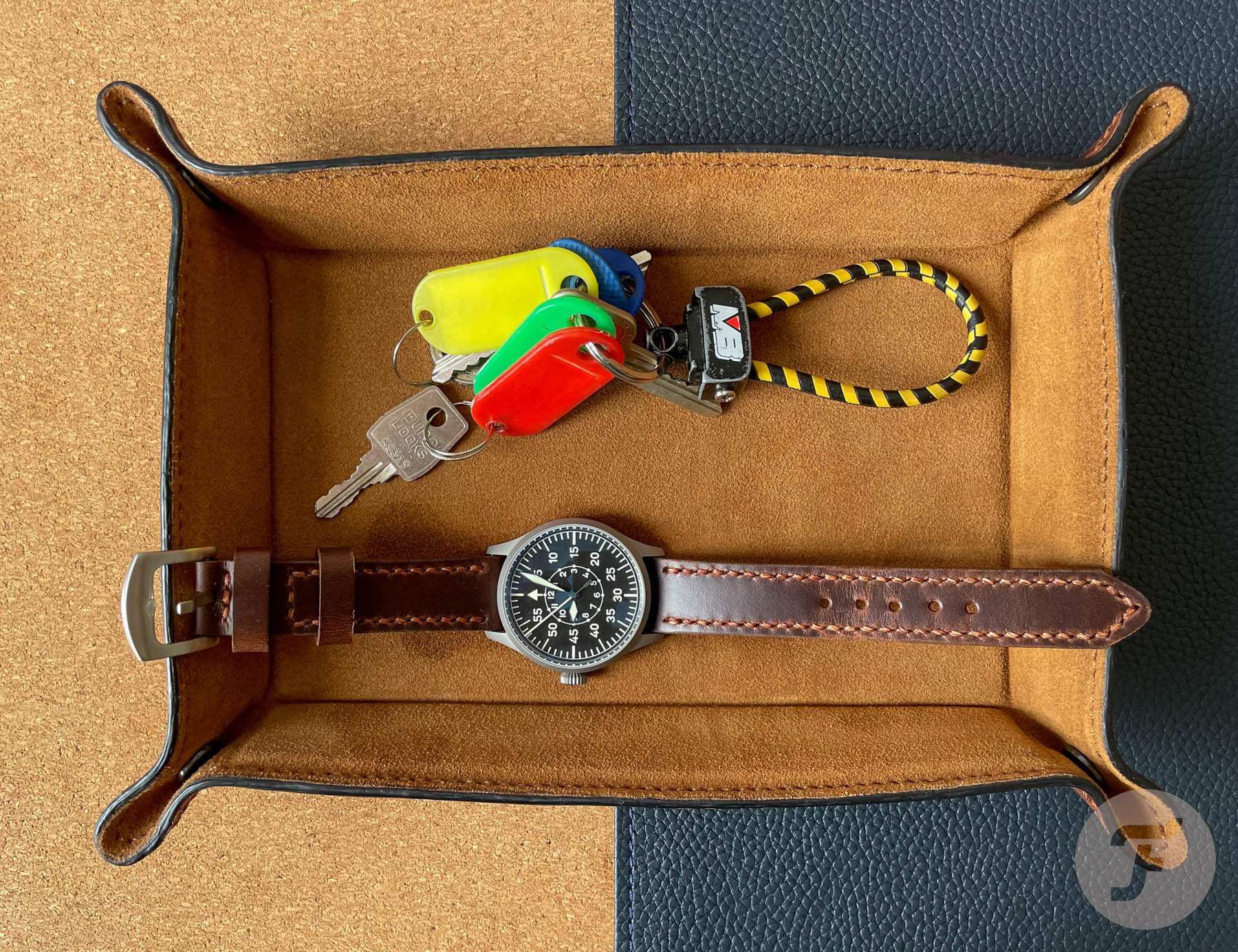 A dog-eat-dog world
Occasionally, I'll offer a tip or two on how to present it (be that really tight English in a press release or better product photography). I do this because I care and because I know how hard it is to be a small fish in a big pond. And then, every so often, a small brand I'd never heard of comes along and makes it look easy. It makes me feel foolish for feeling sorry for the little guy. Ironically, the competence of newcomers can remind me not to be such a soft touch.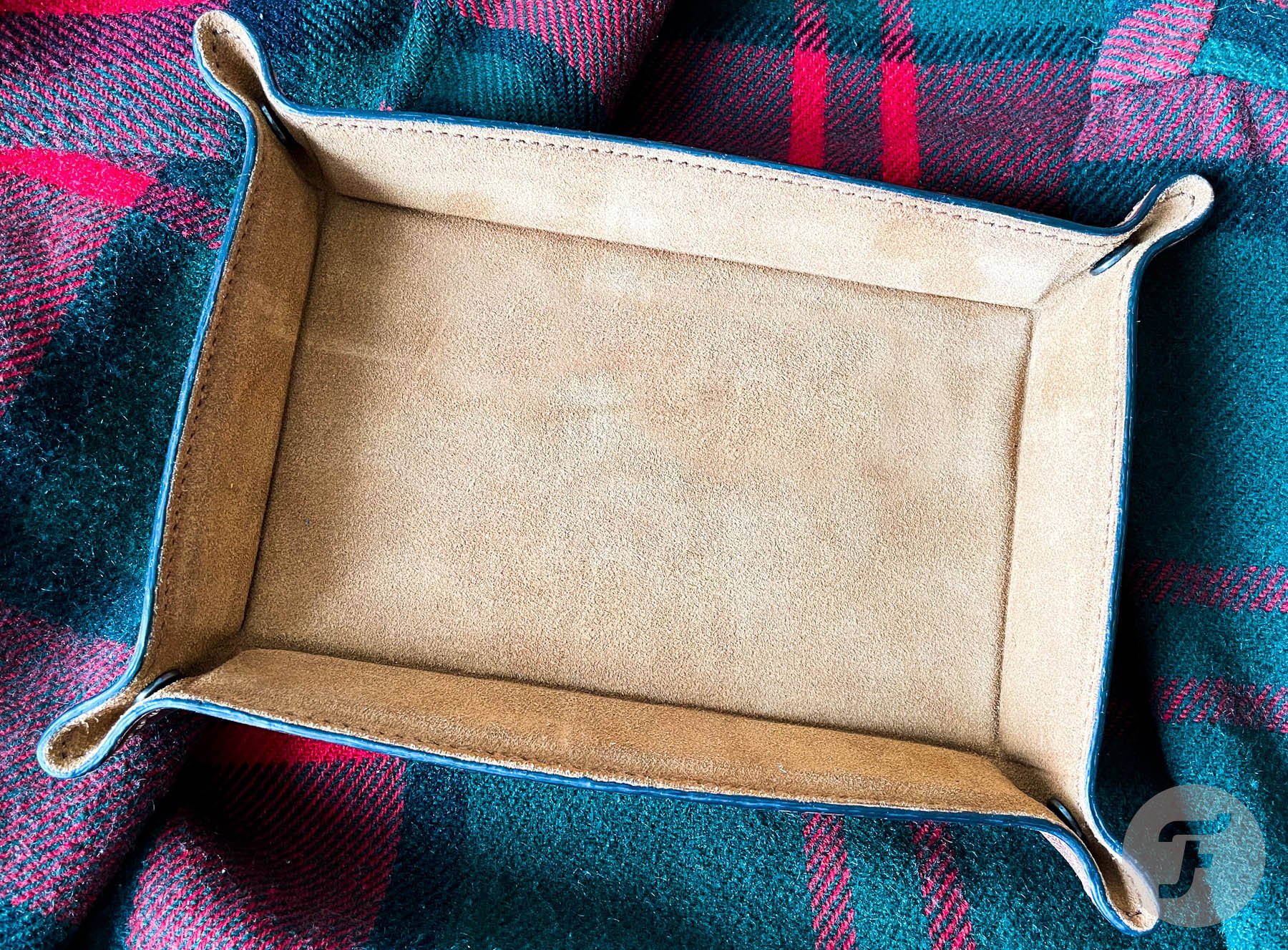 I recently watched a trashy but vaguely amusing film starring Kevin Hart and Woody Harrelson. It is called The Man From Toronto, and it is currently streaming on Netflix. In it, Hart's character takes Harrelson's to task over his assertion that it is a dog-eat-dog world, citing the "fact" that dogs don't eat other dogs. Harrelson responds that hungry dogs do. Mad dogs do. Dogs that aren't afraid of anyone do. And even though the film is garbage, that exchange stuck with me. It reminded me that to succeed in this industry and in any competitive forum, you need to be ruthless. You need to be ruthlessly prepared. Ruthless in your pursuit of excellence. Unbending in the face of competition. Resolute in your approach to those who might be inclined to extend the hand of friendship…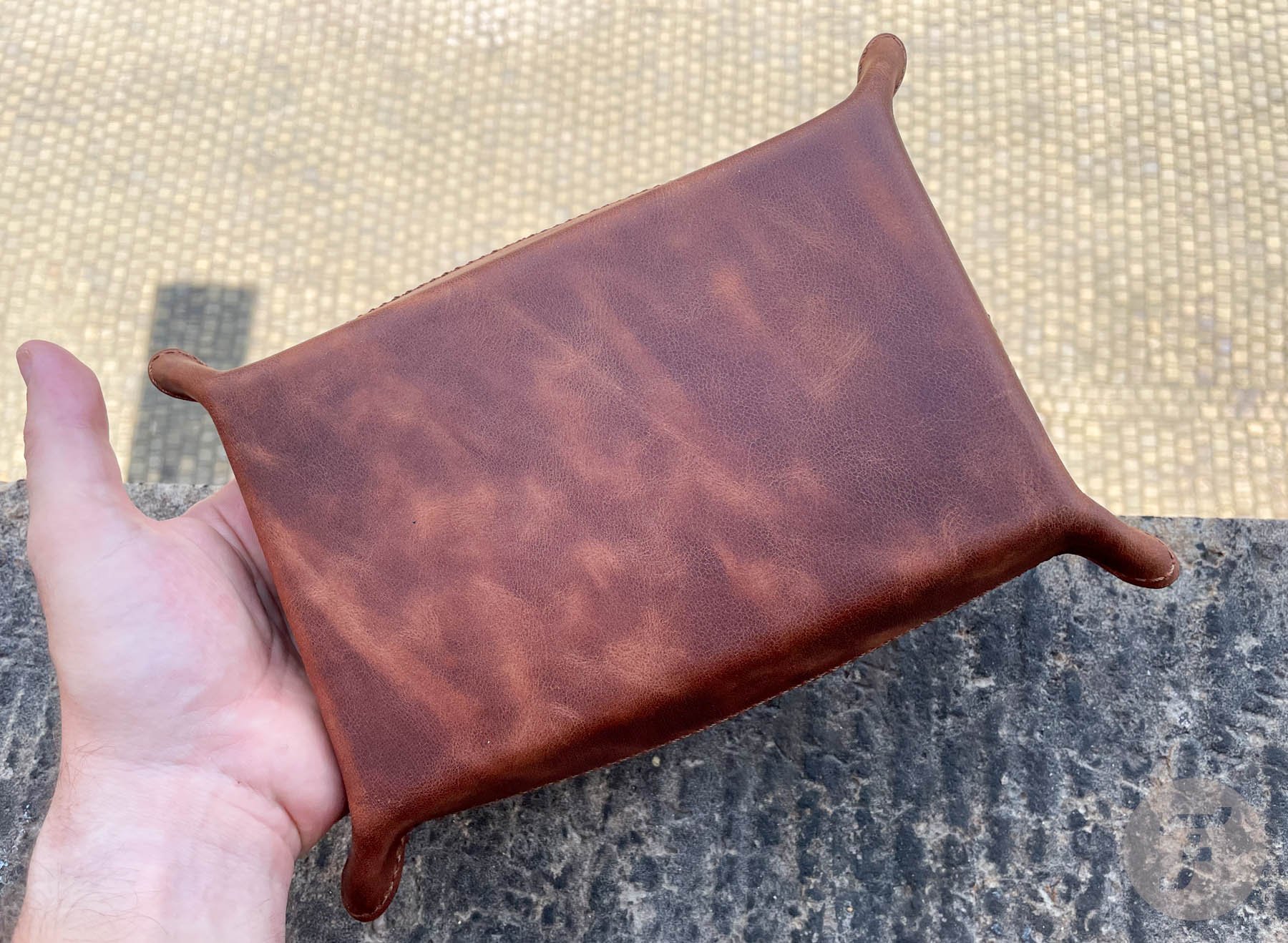 There was no ego from Roarcraft's digital strategist Ayşegül when she approached me. There was no expectation. I heard no demands. Quiet confidence emanated from her polite offer to present her brand's products. Intrigued, I explored a website I found to be one of the most professionally assembled in the watch accessories game. "Oh, ho," I thought, "these guys came to play. Well, then. I guess I'd better toe the line."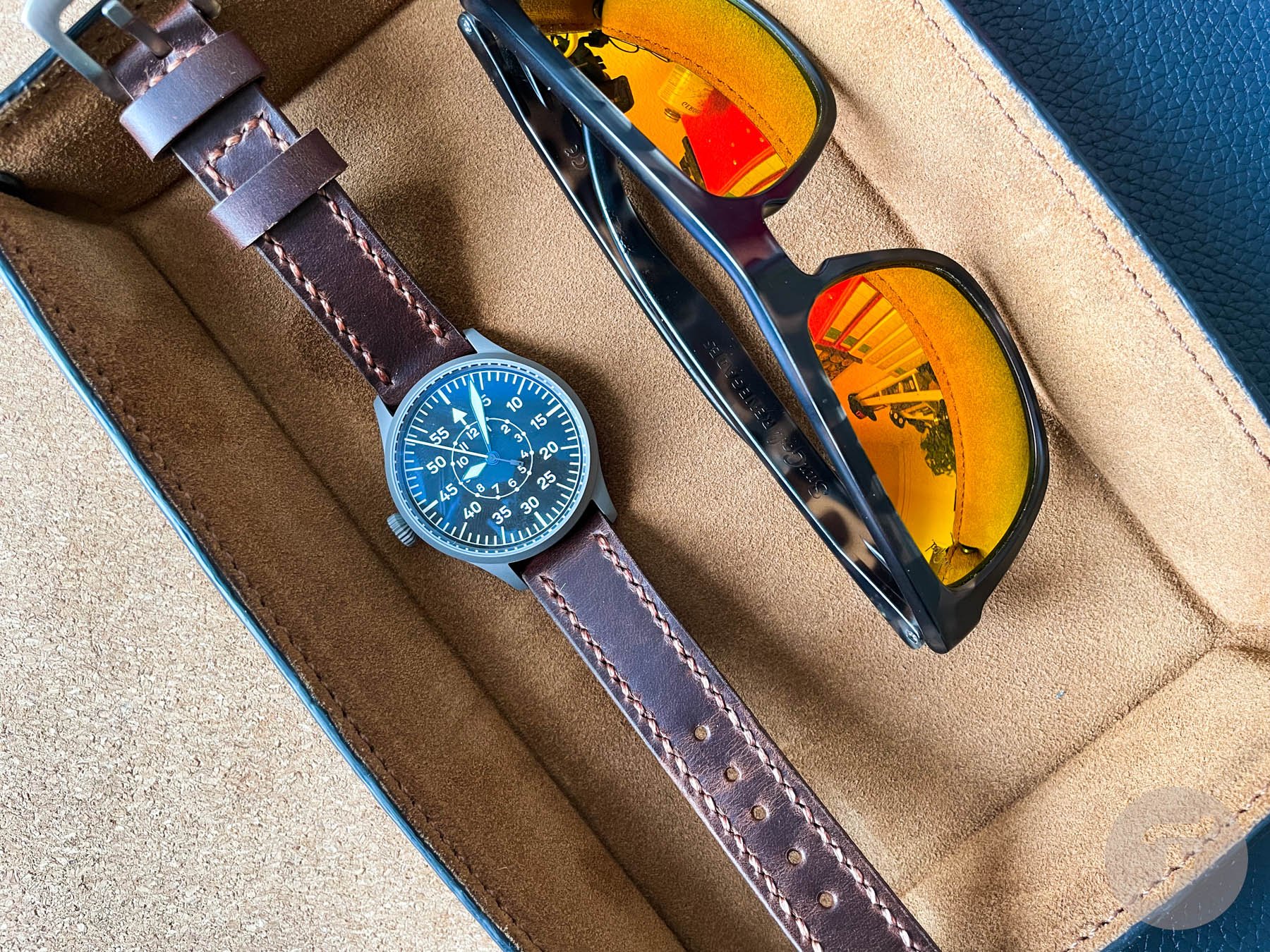 A stroke of luck
Accepting that request was one of the best things I've done professionally in a while. I felt this way when I discovered Bosphorus Leather, too, another leather goods/accessories manufacturer that doesn't really directly compete with Roarcraft in the products the two brands offer. Having go-to suppliers of leather goods is kind of a must for anyone into watches or EDC who travels a lot (or simply cares about putting their best foot forward whenever they step out of the house).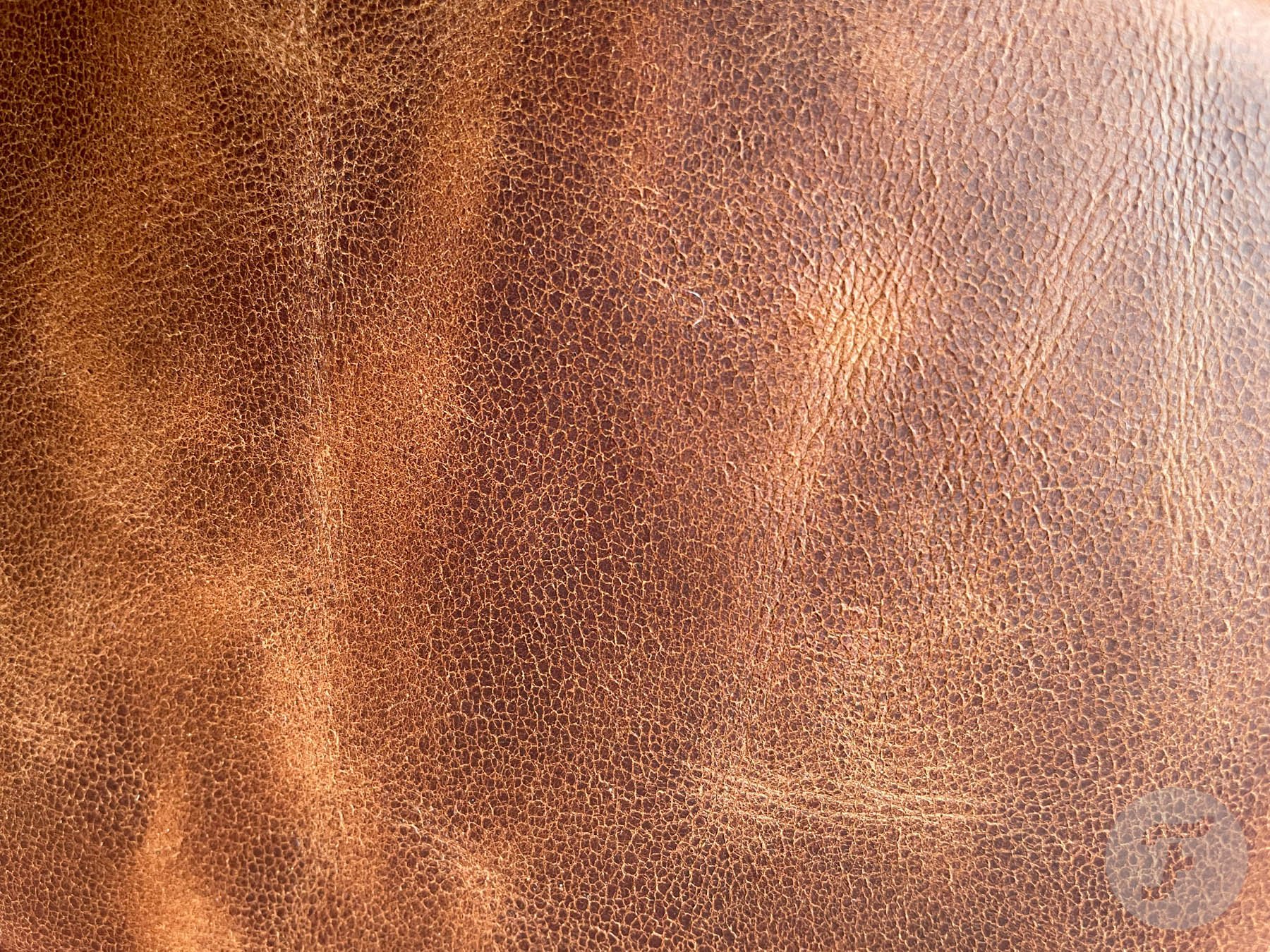 The quality starts with the materials
Look, there's a simple rule of thumb when it comes to finding a good accessories provider: check the raw materials out closely. In cooking, the end result will rely heavily on the quality of the ingredients. So too is this true of leather goods. In fact, the few steps between conception and realization that there are (and there are very few when it comes to leather goods), the more important the ingredients are. If, for example, you're making a stew or a casserole, you can use less-than-optimum meat because the slow cooking process will break down even the toughest hides. If, however, you want a blue steak, you'd bloody well get the freshest cut you can find if you want to avoid the emergency room/emergency toilet dash.
…the valet tray was one of the best examples of this superior material quality…
When analyzing the product, I start in the middle. I look for the purest expanse of leather I can find. What is the grain of the leather like? How consistent is the color or texture? How fibrous is the underside? Does it have that rich, genuine leather smell, or has it been overpowered by glue or chemical tanning agents? I can happily report that Roarcraft passes with flying colors on all fronts and that the valet tray was one of the best examples of this superior material quality, thanks to the expanse of leather available for analysis.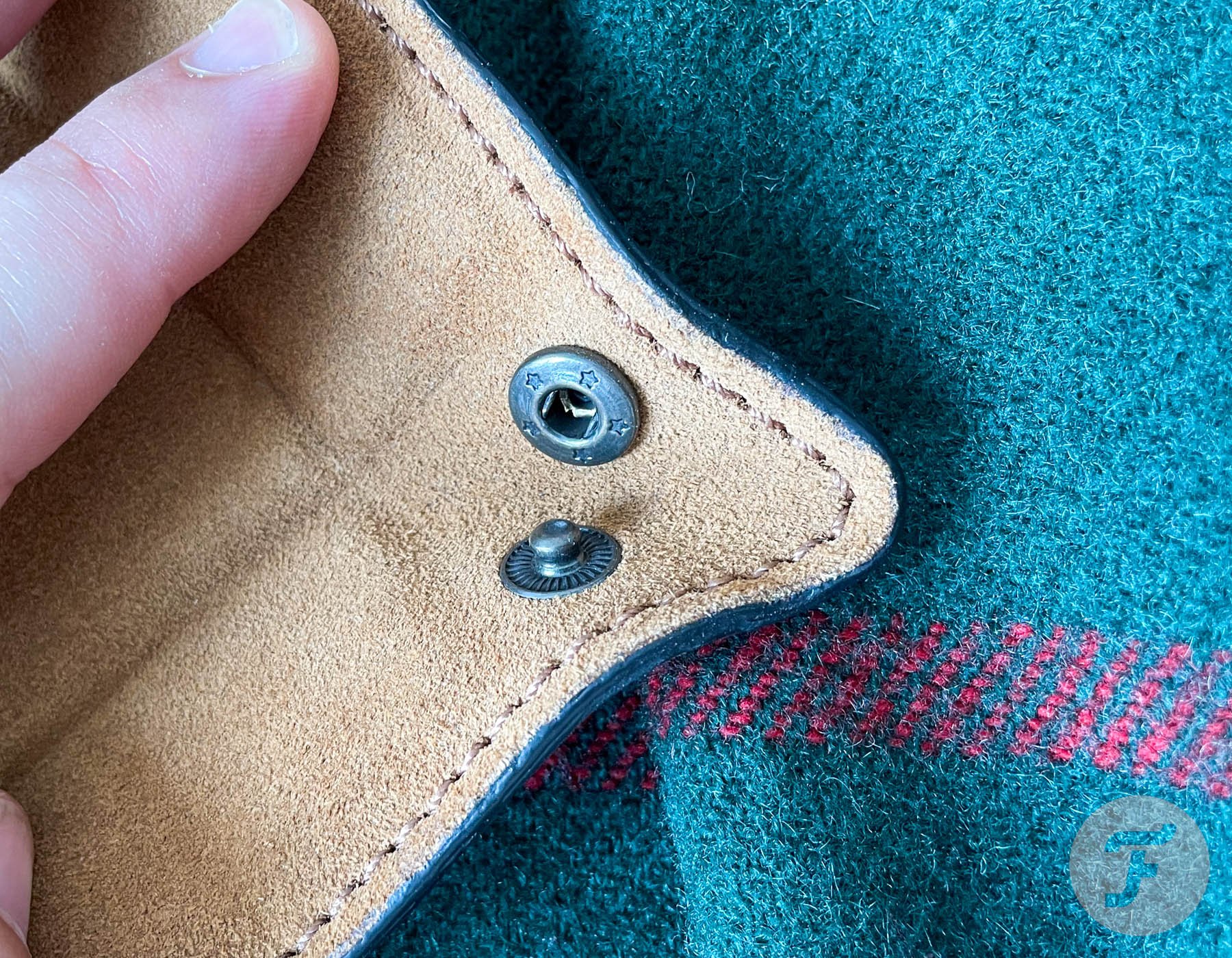 Clean and classy
Now, the stitching and the hardware fitting also happen to be top-drawer. That's the sign of real craftspeople at work. I personally dislike the attached badge with the overt branding on it very much. If I were having one made for myself to my own specifications, that would be out of the window immediately. Those plaques, however, can be customized, so if you're looking to buy the watch lover in your life a tasteful gift, that might be a nice touch. Otherwise, I'd advise swerving that option entirely and sticking with the cleanest look possible.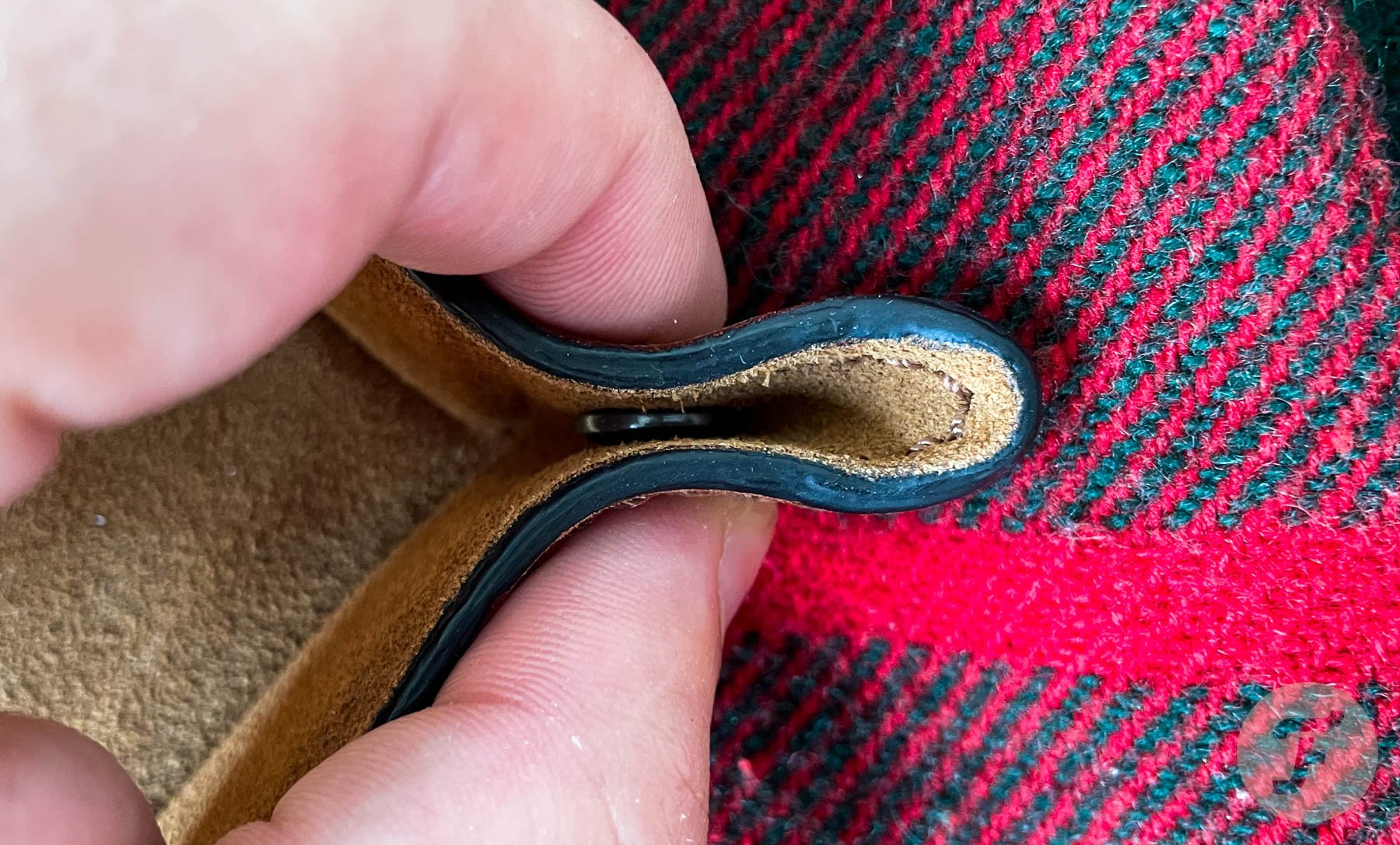 A small but refined palette
The valet tray is available in the brown leather pictured here as well as green ("emerald"), gray, and black. Those four colors are available across most of Roarcraft's leather products. I have at least one item in each. My favorite color is green, but I know it isn't for everyone. The most versatile is probably the gray because it doesn't clash with either black or brown leather, but the most impressive, objectively speaking, is the brown. It has such a gorgeous, subtle marbled effect to the leather that I am sure it could sustain all manner of scratches, dings, and divots without losing any of its rustic appeal.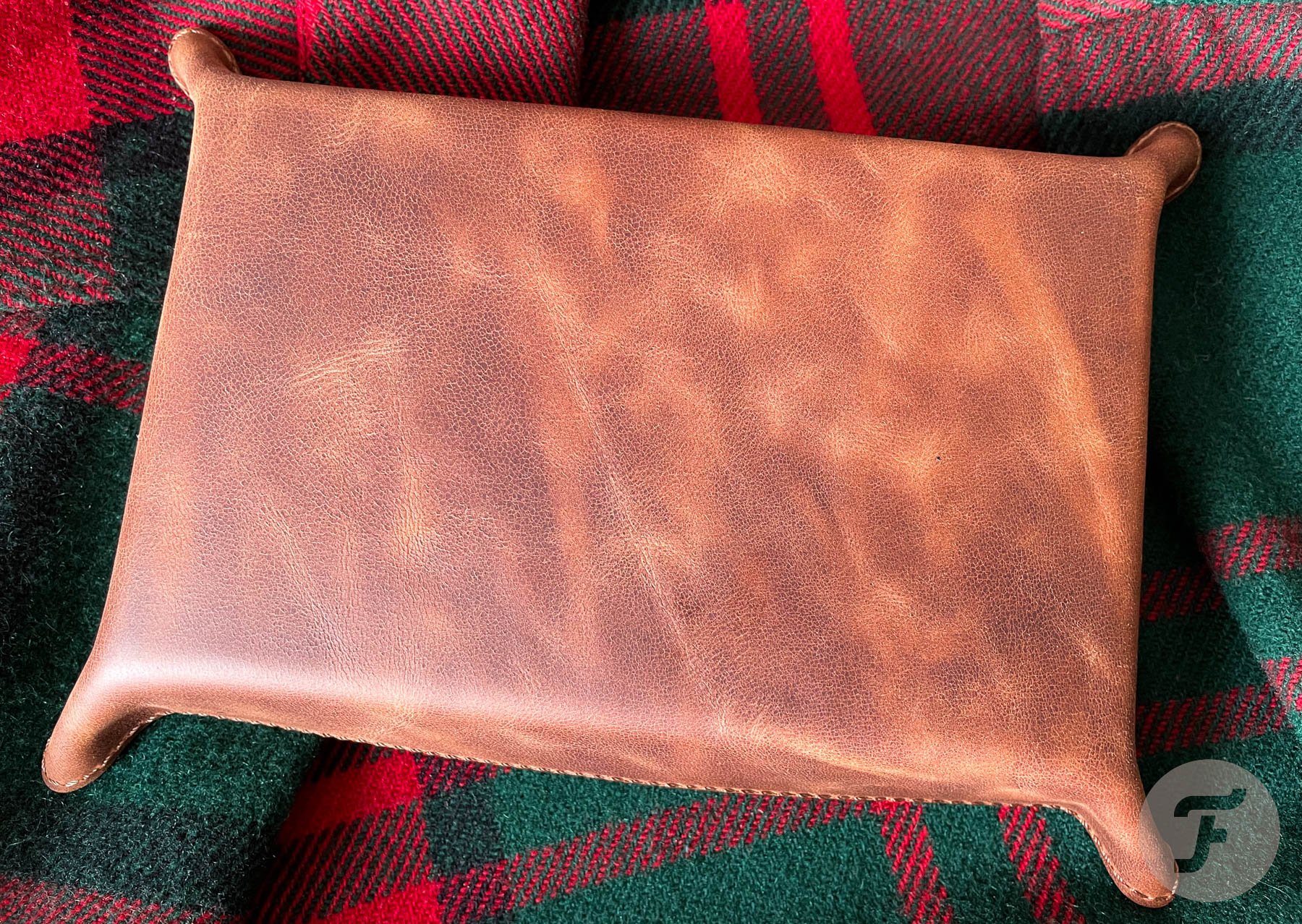 To come out of the box looking simultaneously worn and brand new is a wonderful quality of well-tanned hide. It's fair to say that each of these items has seen a lifetime of stories before making it into your ownership, and as crass a point as that may be to illuminate, it genuinely resonates with me when I take a step back and consider how these hides came to be the items they are today. I have always adored real leather, and I find using it and caring for it over time to be a truly rewarding and, in some very odd way, almost spiritually satisfying experience.
The pouch is more than up to the task
Next up for review is this rather neat watch pouch. Now, I'm pretty sure one couldn't fit a 54mm Breitling Hurricane inside this thing, but it handled my 40mm Laco with room to spare. The key thing here is the lack of padding and the question of whether or not a watch pouch needs more of it. Once upon a time, I was a bit of a hypochondriac when it came to storing watches for travel. I used to panic that the watches would be ground to dust in transit unless they were cocooned in three meters of bubble wrap. Obviously, I was being an idiot.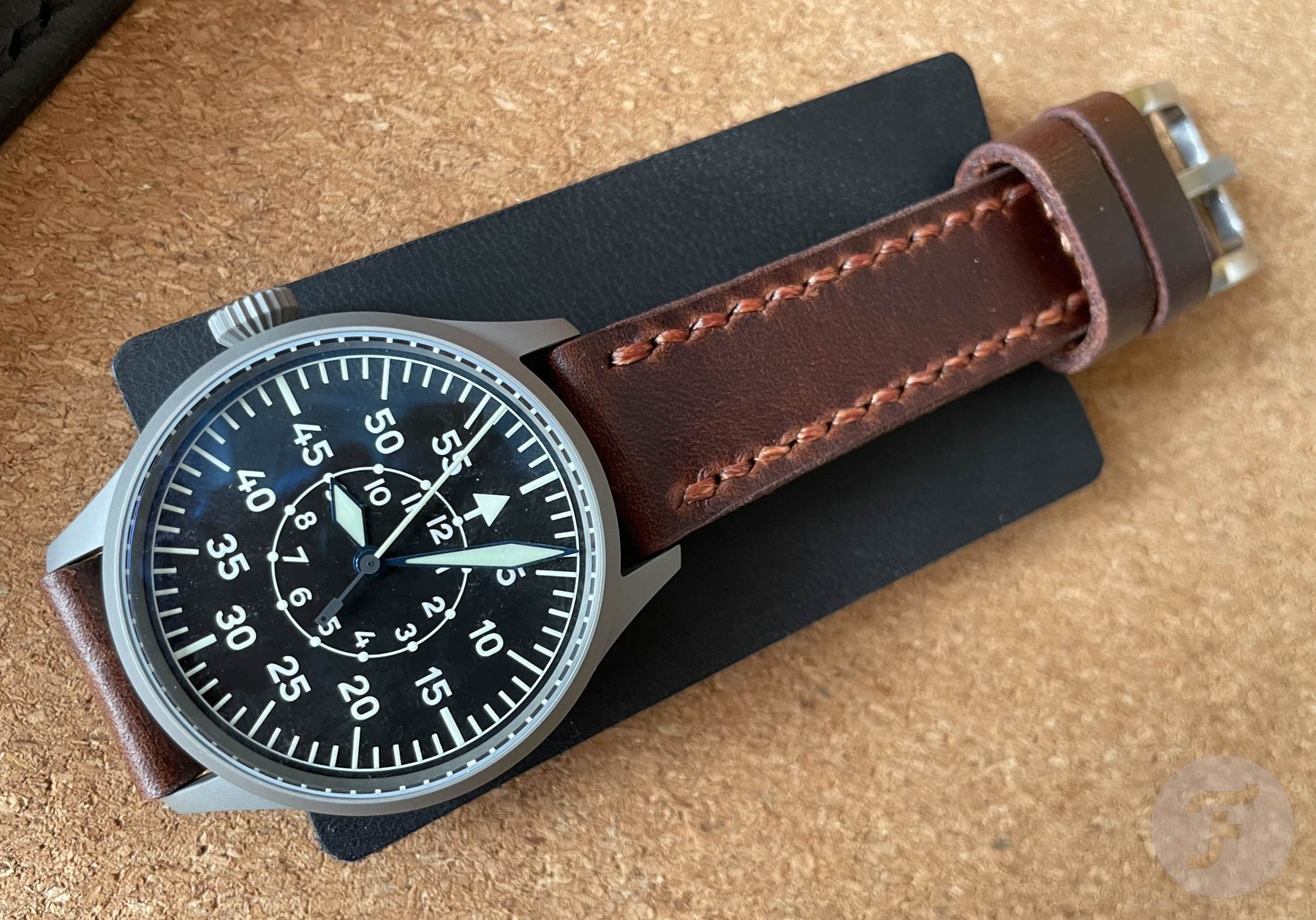 Of course, watches — especially most luxury ones — are made from pretty darn resilient materials. The vast majority of watches in my collection have stainless steel cases, sapphire crystals, and around 100 meters of water resistance. Those kinds of specifications suggest that the finished product can survive some pretty brutal treatment. In fact, all you really need to worry about are scratches and light, surface ones at that.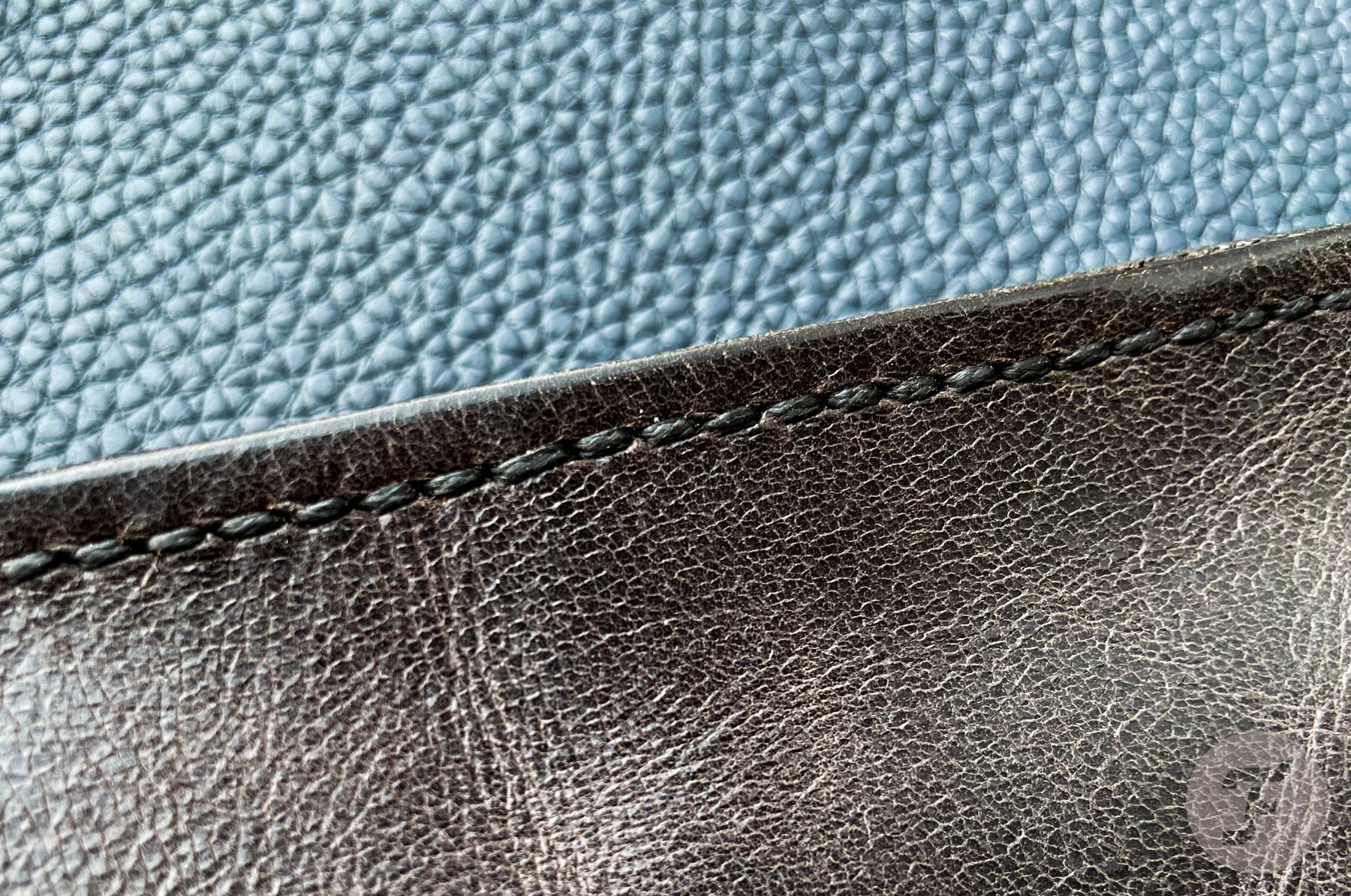 Therefore, heavy padding is generally unnecessary for most steel sports watches. A nice, thick piece of leather that fastens well around all parts of the watch should be more than sufficient for protecting your timepiece on the go. Here, the fastening mechanism is a buttonless flap that slides under a retaining cross strap. Sufficient material passes through the cross strap, making the likelihood of accidental opening very slim indeed. This is a simple but elegant solution and something I would happily recommend.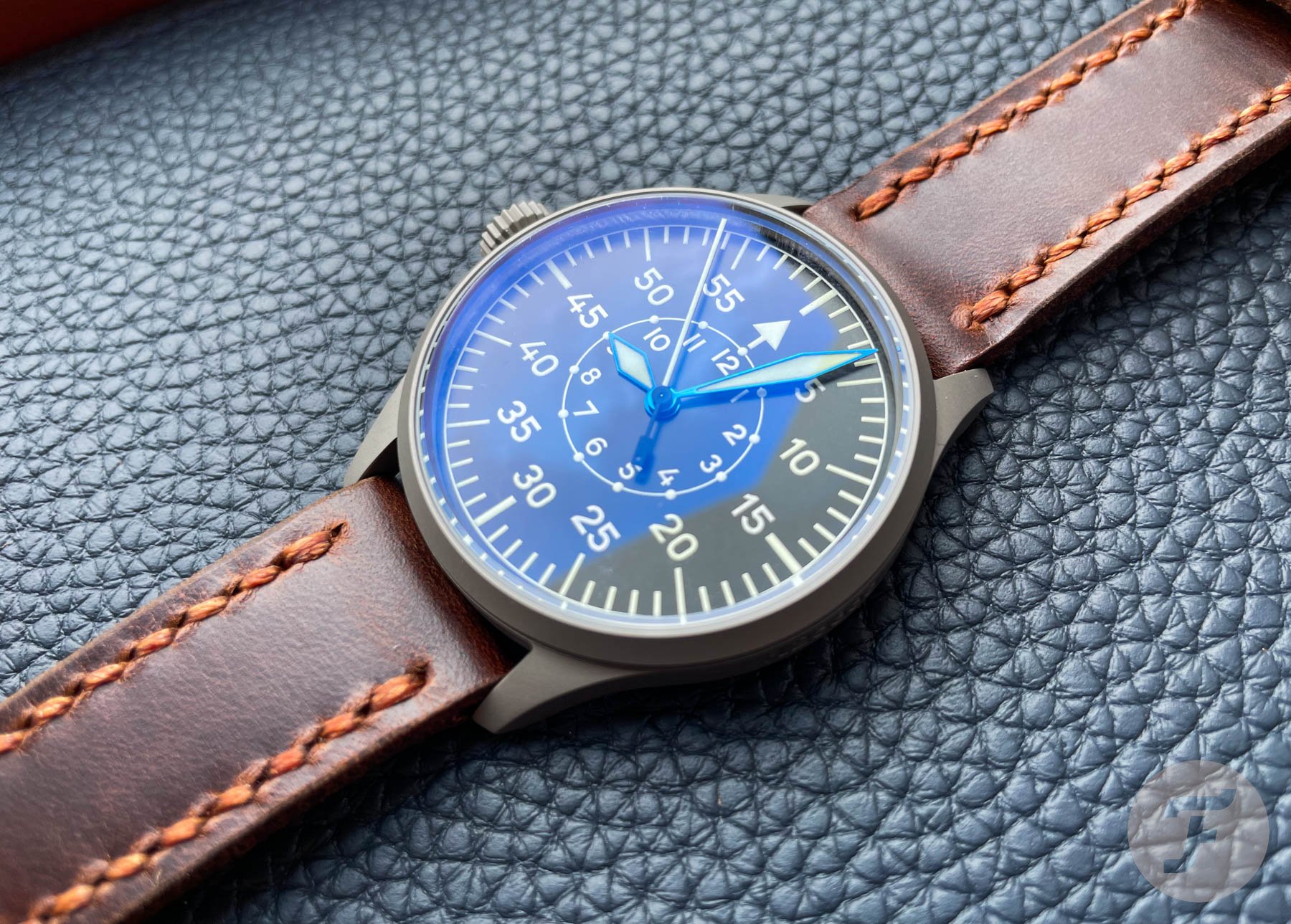 The classic brown strap
And now on to the strap. Roarcraft is extremely proud of this model, and I can see why. It is, in a nutshell, the perfect brand ambassador. It is made from a strip of rich leather in a deep chestnut brown. The thread used for the stitching is thick. This narrows the strap's visual impact by encroaching toward its center line, making the strap appear chunkier than it is. This isn't a problem, but it's something to note if you like your leather straps to appear more elegant.
Despite its "rugged" looks, this is a very refined product made by experts in the craft. I think it is the perfect match for my customized Laco Flieger pictured here. The hearty brown tones vibe really nicely with the uncompromisingly industrial gray shot-blasted case of my pilot's watch. I cannot wait to see how this strap ages over time. I think I'll be keeping this strap on this watch (although I might swap the buckle for some signed Laco hardware at some point). What do you think of the combo or the items described in this article? Let us know in the comments below, and make sure to check out Roarcraft here to learn more.