Roarcraft Leather Goods Roar Onto The Scene — Watch Straps, Valet Trays, Laptop Cases, And More
With so many top-quality makers of watch accessories, this is the best time to be a watch lover
For a long time, I've been rather skeptical of myself. I think whenever anyone gets into the business of professional product reviews, they start out with lofty intentions. Much in the same way one assumes that "most" politicians start off full of bright-eyed, bushy-tailed optimism only to have their dreams and characters dragged through the mud of reality, I have feared for a long time that my critical eye might be failing due to how impressed I find myself on the regular. Am I becoming a soft touch? Has my biting tongue abandoned me? Or is it just possible that products like the ones sent to me recently by Roarcraft are every bit deserving of such praise? Could it be that rather than me being able to gripe about a reduction in quality, the accessories available to watch lovers are actually getting better?
Spoiler alert: it must be. When I started my watchmaking journey in 2003, I worked for a high-street retailer called H. Samuel. This store was (and still is) part of Signet Jewelers. The retail giant operates around 300 stores in the UK alone. As such, it caters to pretty basic needs. One of my main duties while there was changing watch straps. Armed with a plethora of low-grade options (with retail prices starting at around £5), and running up to some "luxury models" from Hirsch (which themselves only commanded a ticket price of about £40), I knew little of the world beyond. The idea of a forty-quid strap in those days seemed absolutely preposterous to me. Why? Because on my wrist I wore a Fossil Big Tic, for which I think my girlfriend paid no more than £80. Nowadays, of course, things are very different…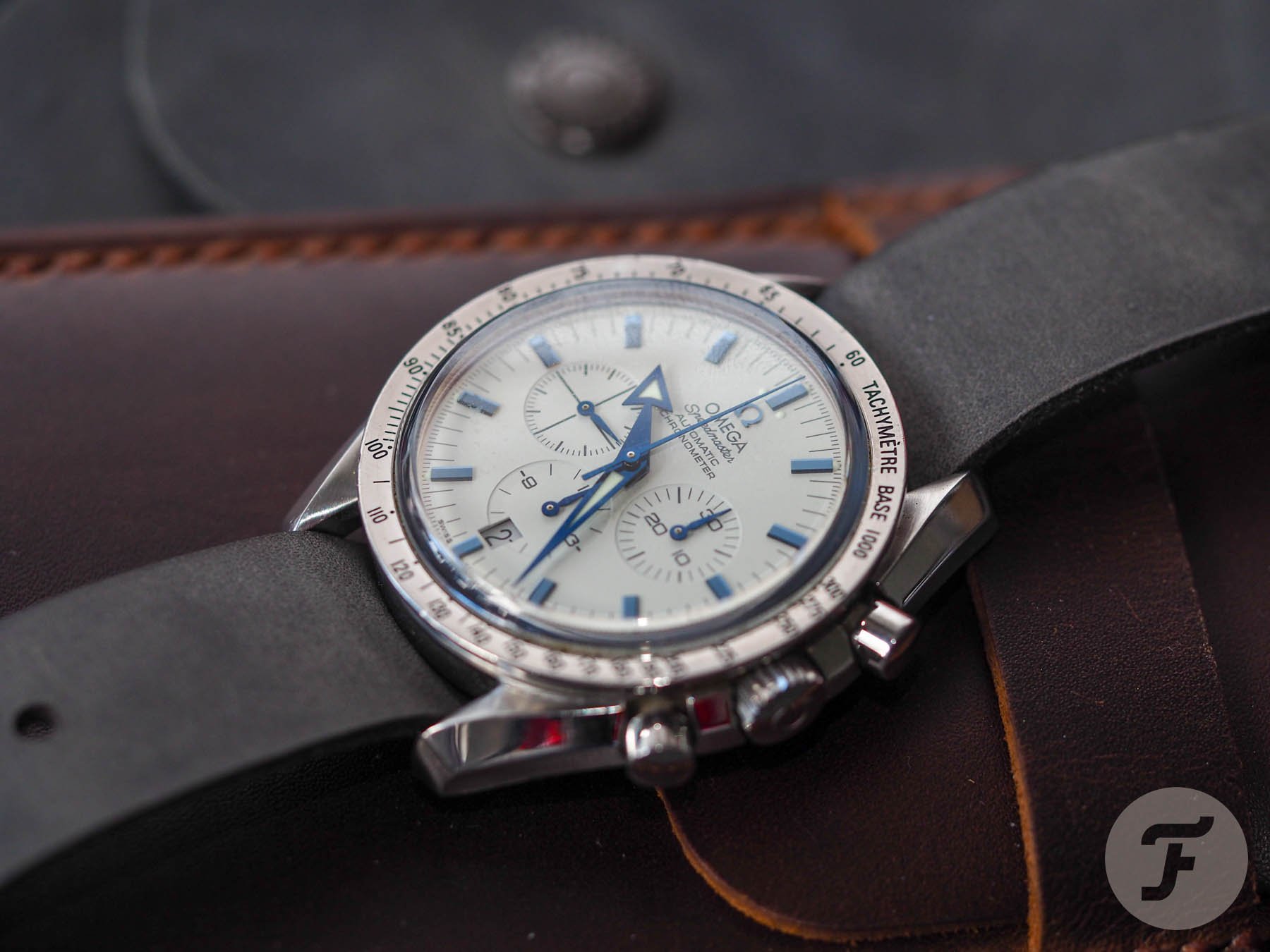 The price ceiling for watch straps
While I have one or two pieces in my collection worth 100 times that Fossil Big Tic, I do not have any straps worth 100 times the most luxurious Hirsch strap stocked by H. Samuel almost 20 years ago. That may seem obvious. I mean, what on earth would a strap have to be made of to fetch £4,000? I dare not imagine. But what I'm trying to get across is this: the theoretical ceiling for a strap is very low in comparison to the theoretical ceiling of the watches that we frequently discuss here on Fratello.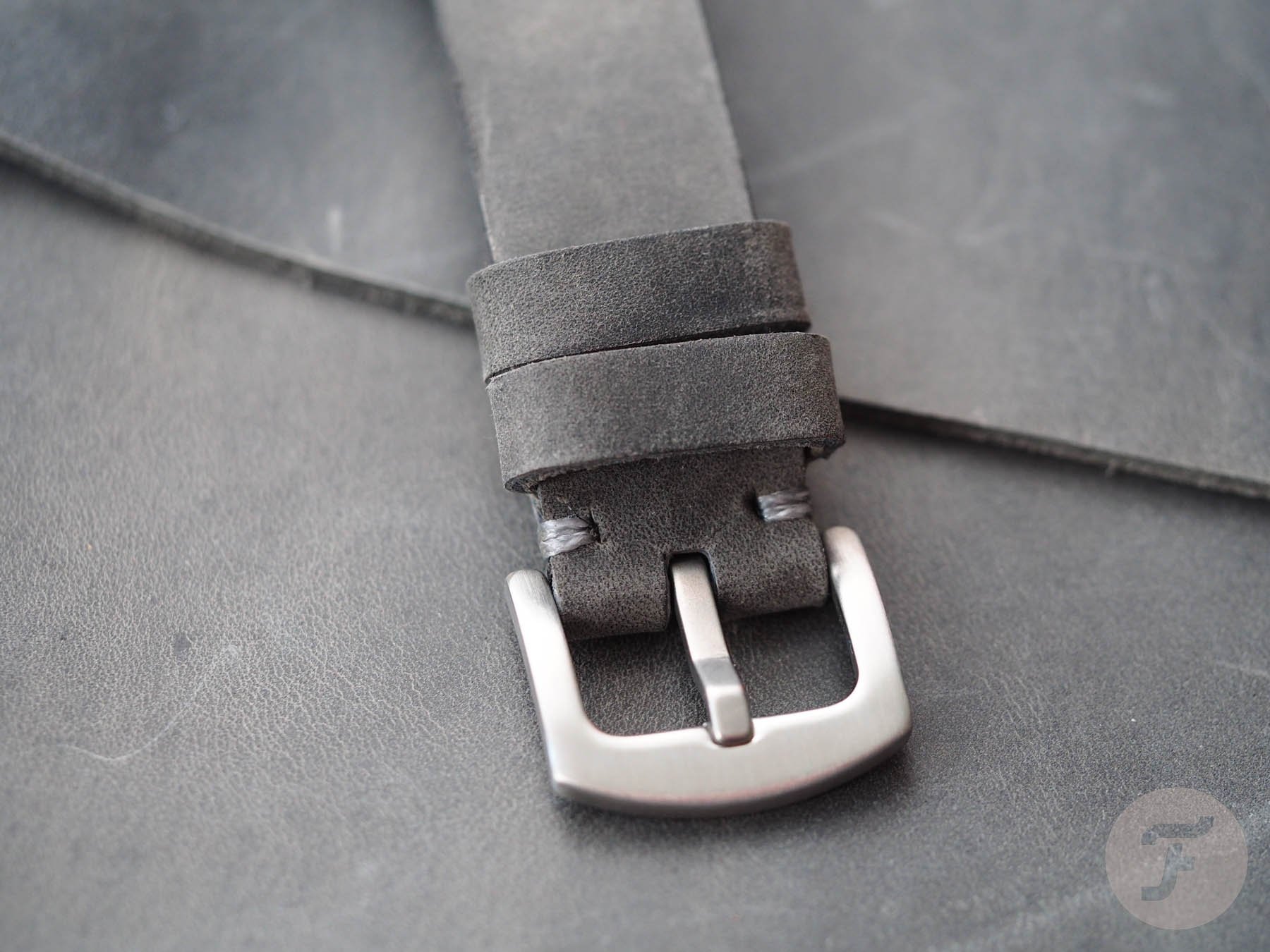 That actually works out as being a good thing for consumers because once strap makers start bumping up against those upper limits and rubbing shoulders with one another as they jostle for your coin, the best way to separate themselves from the pack is to improve quality. The idea that a watch strap "can only cost so much" leads to intense competition. Also, it seems far more "honest" and truly artisanal than much of watchmaking itself.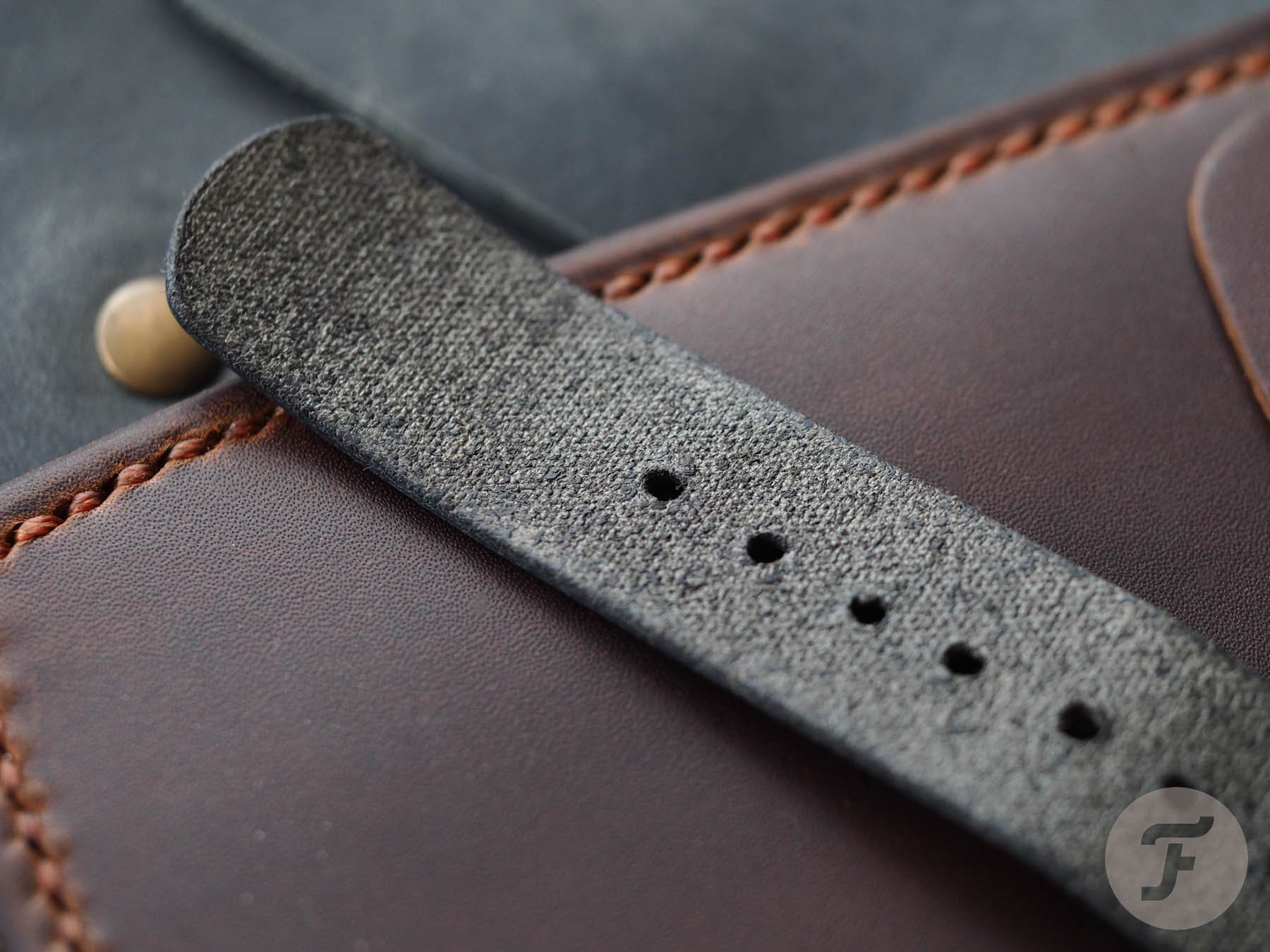 This is probably why, whenever we see a new, luxury release from a major brand, anything but a strap of the highest order is sure to draw the ire of onlookers. Why wouldn't it? For such a minute fraction of a luxury watch's retail cost, a strap can be transformed from a disgruntling afterthought to a thoroughly gruntling selling point.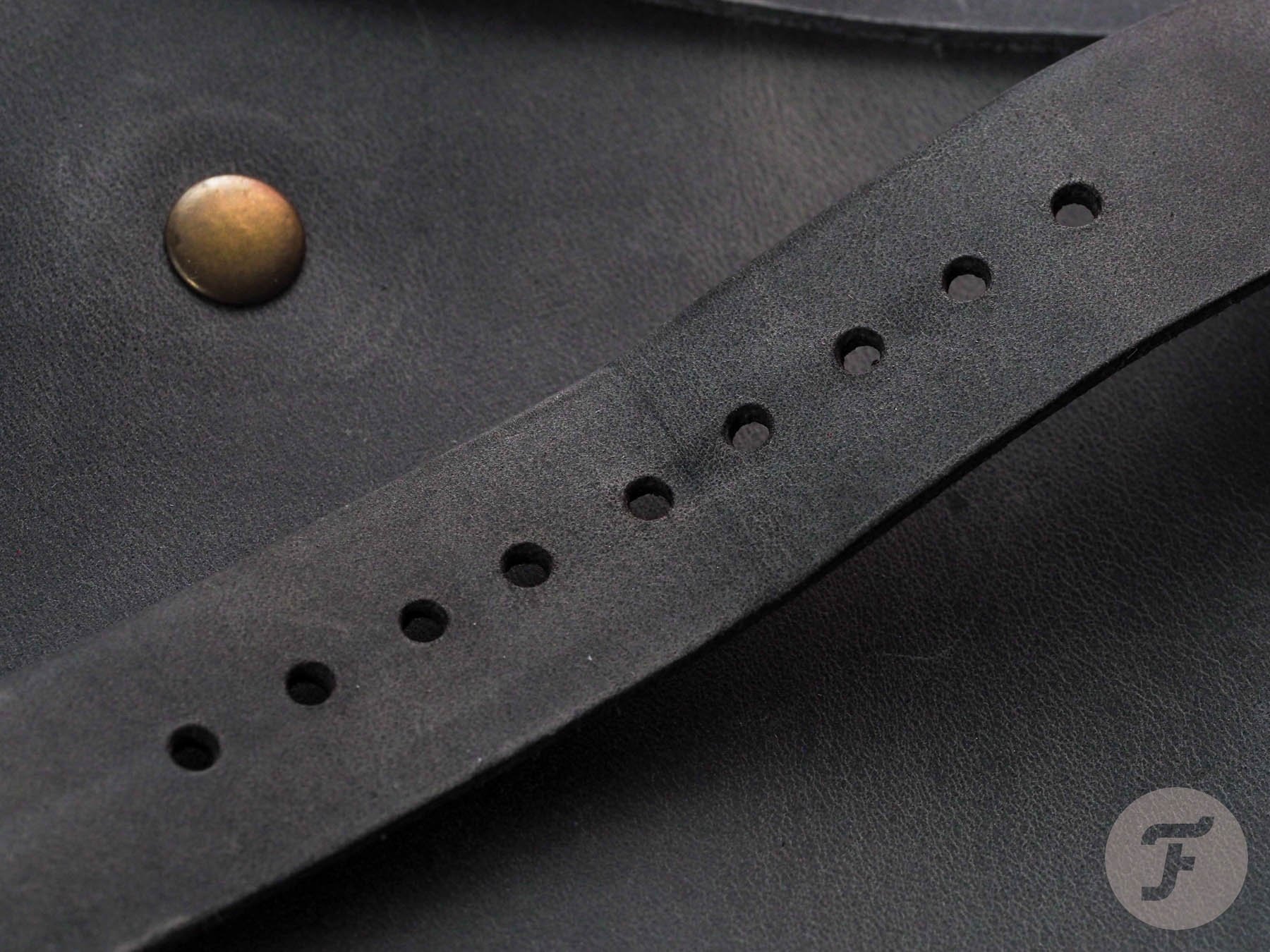 How much should I spend on a watch strap?
That's a good question. How much is the watch that you're buying the strap for worth? I've never been forced to come up with a hard rule for this question, but if I were buying a new strap for a new Omega Speedmaster, which retails for around €6,000, would €60 be enough? €120? €240? Those values represent a trifling one, two, and four percent of the purchase price. That sounds crazy, right? My gut feeling is your strap should be worth at least five percent of the watch's value, which, for the modern Speedy, equates to €300.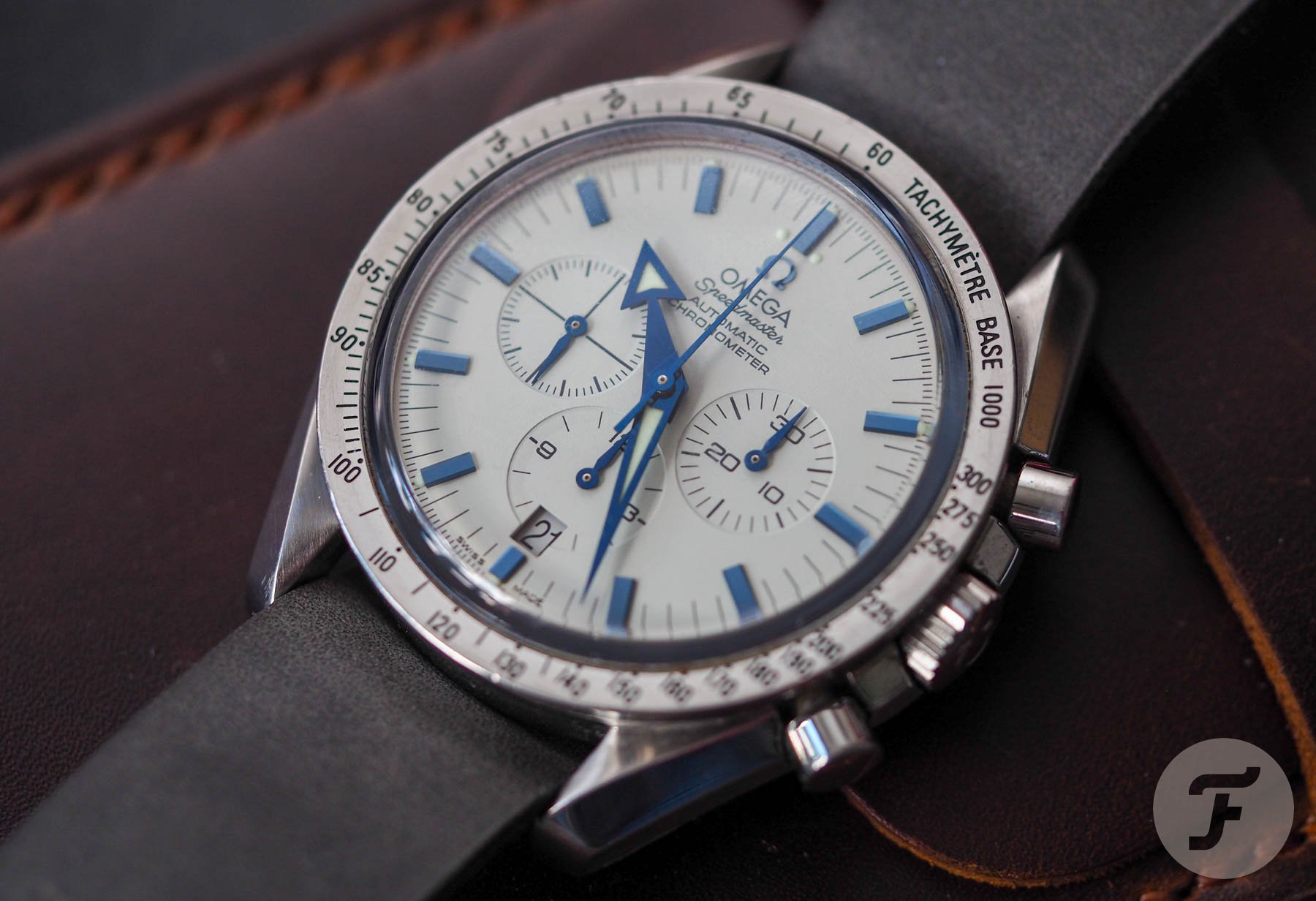 But the reality of the situation is this: €300 is loads for a leather strap. Yes, there are some outliers made from exceptionally rare (or downright illegal) skins that will command more. Yes, there are crazy artists like Hix Design USA in Oklahoma City that made the funky straps for my Tockr Air Defender Hydro Dip (picture below for reference). Of course, those things cost more. But when it comes to a good, honest, no-frills but fantastically sourced and stitched leather watch band, less than a third of that investment can buy you an absolute banger. And Roarcraft proved that to me once again.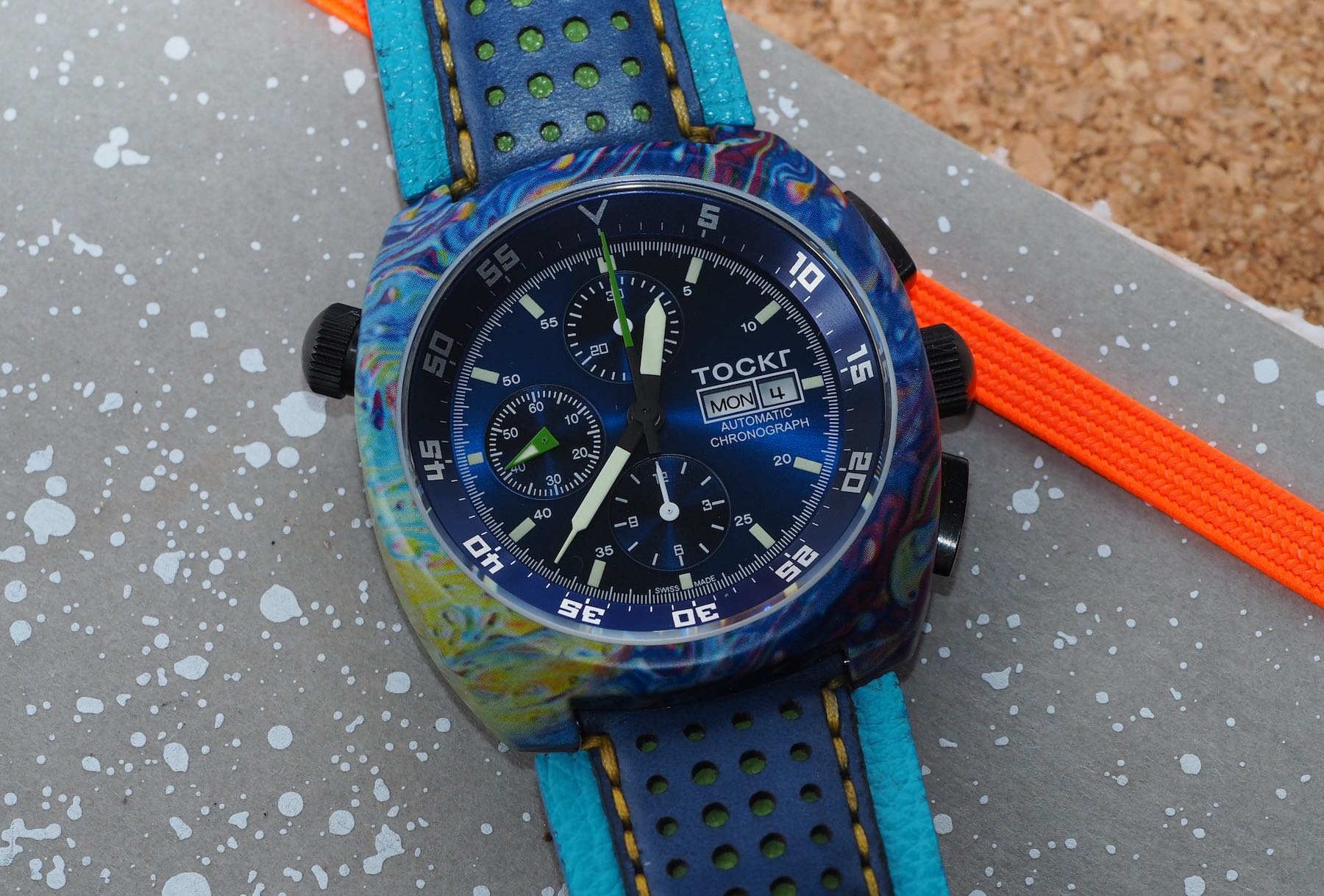 Led by the hand(crafts)…
But it actually wasn't the straps that convinced me of this fact initially. Instead, I was lured into Roarcraft by the leather goods that I picked up at the same time. On my desk, I currently have a crazy horse valet tray (something I never, ever thought I needed and definitely knew I didn't want and yet has, somehow, become one of my most used possessions), two different watch cases in rich brown calf leather, a notebook with a lush leather cover (black), and a matching handled laptop sleeve, which is just big enough to accept my Macbook Air while protected by a button-closure envelope case in distressed gray leather.
These items are superb. The laptop case (the gray leather one) deserves top billing. It's the best of its type that I have ever seen and retails for just €112.62. I previously used a lovely item bought from "O My Bag" in The Hague (before the physical store sadly closed). The one I bought was made from an unusual leather and thus commanded a slight premium over the core collection (I think I paid around €115 for it), which makes it a like-for-like competitor with the Roarcraft option.
And the winner is…
Roarcraft wins, hands down. It's just a nicely made product whose design means it is likely to age a bit better. The "envelope" style that sees the top flap taper means its edges will receive less wear over time. The O My Bag cut, with the straight-sided flap, really drags on whatever else you have in your bag (or the bag itself) whenever you put it in or take it out.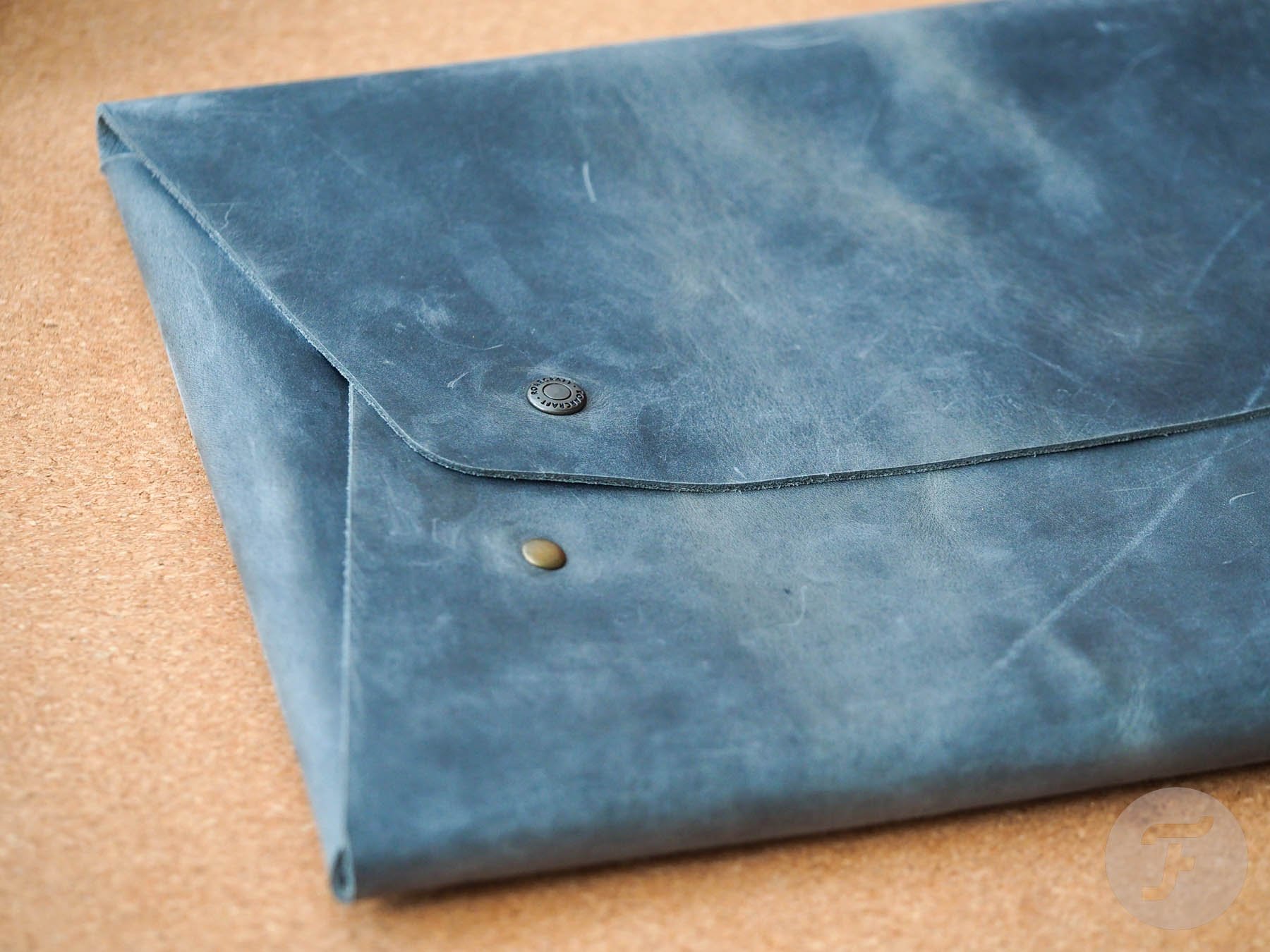 I would make one practical amendment but appreciate this may ruin the aesthetic. It would be to move the pop-closure buttons out even wider so they are closer to the top flap's side edge. Again, this is to reduce the likelihood of edge curling over time.
Once I found myself lured in by the sleeve, I started to consider the straps more closely (which, in all honesty, hadn't wowed me out of the box). The packaging itself was, for everything, really nicely done. I never thought myself one for "the unboxing experience", but I do appreciate now how important it is not to get it wrong. Roarcraft defies expectations and creates an experience that feels premium.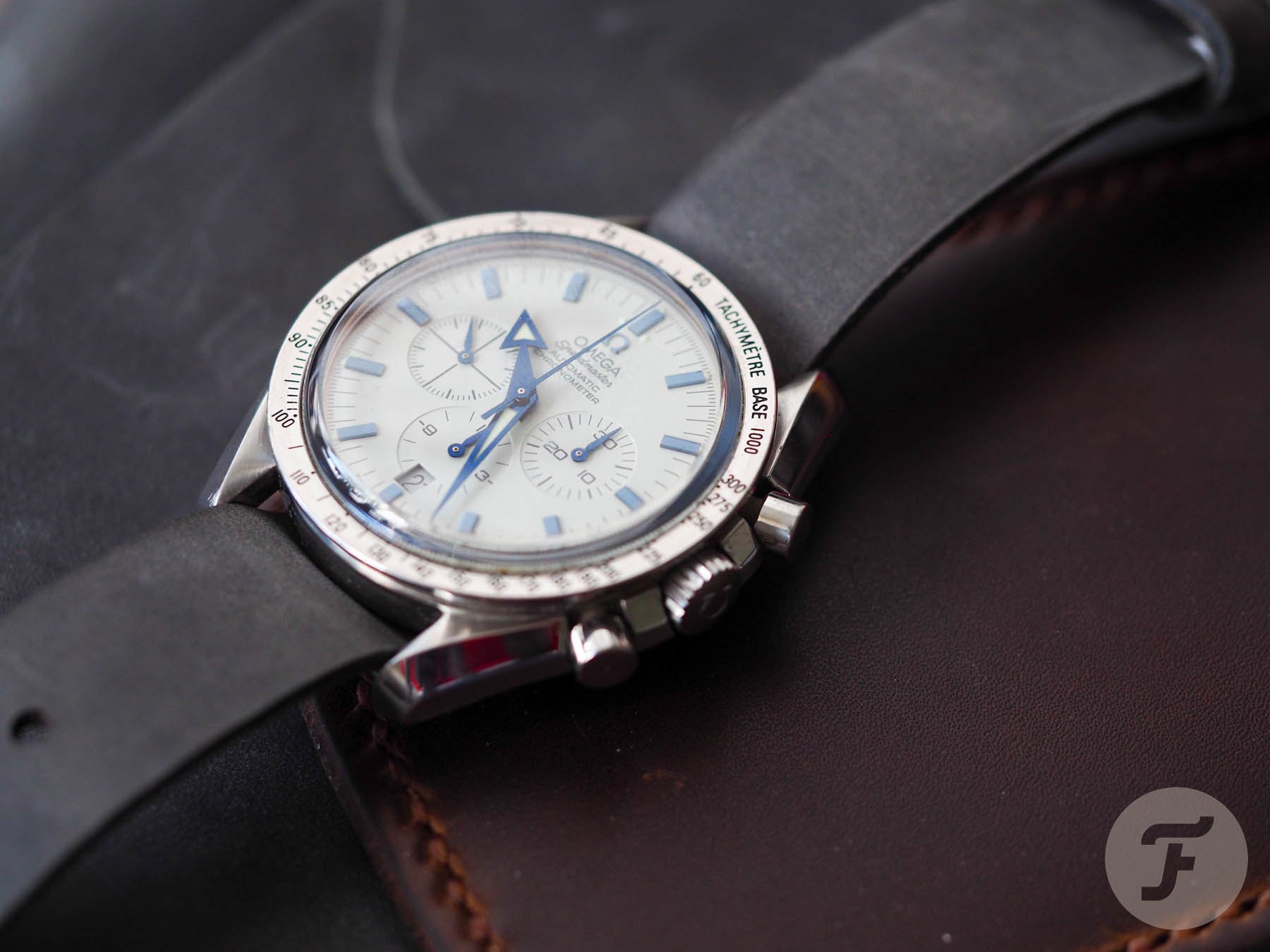 The gray single-pass
The strap I want to show you today (and there will be a couple more to follow in due course) is a fetching gray single-pass piece. A single strip of leather with one fixed and one floating keeper is about as simple as it gets. The buckle supplied with this beast is chunky and brushed. The finish isn't superb and the edges look a bit buttery. Considering I never use stock buckles, this doesn't bother me. However, if you are looking for a top-end buckle game from your strap supplier, this is not it. The design is rugged and the construction looks robust enough, but it is not as refined as the strap itself.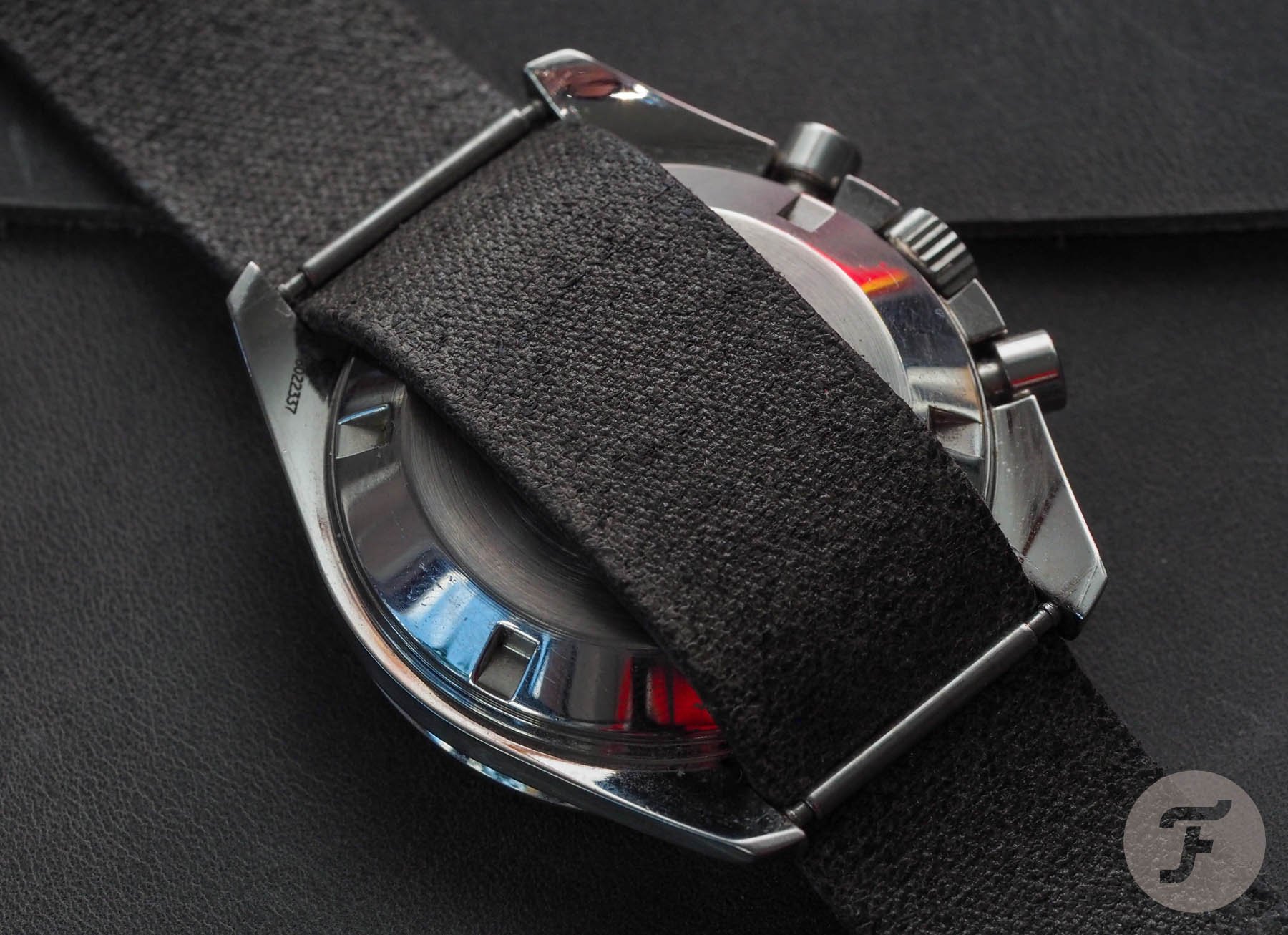 The strap appears thicker than it is. It measures just 2.5mm thick, so it slides easily between most spring bars and cases. However, it is thick enough to somewhat "balloon" as it exits the lugs and heads for your wrist. I found that this very much improved after a couple of weeks' solid wear. In fact, the leather flexing over the spring bars softened to such an extent, that I was able to go down one hole in sizing. Once the breaking-in period had passed, the watch (an Omega Speedmaster, in this case) sat more comfortably. The portion of the strap contacting the case back even seemed to compress during this period, resulting in a lower-profile look.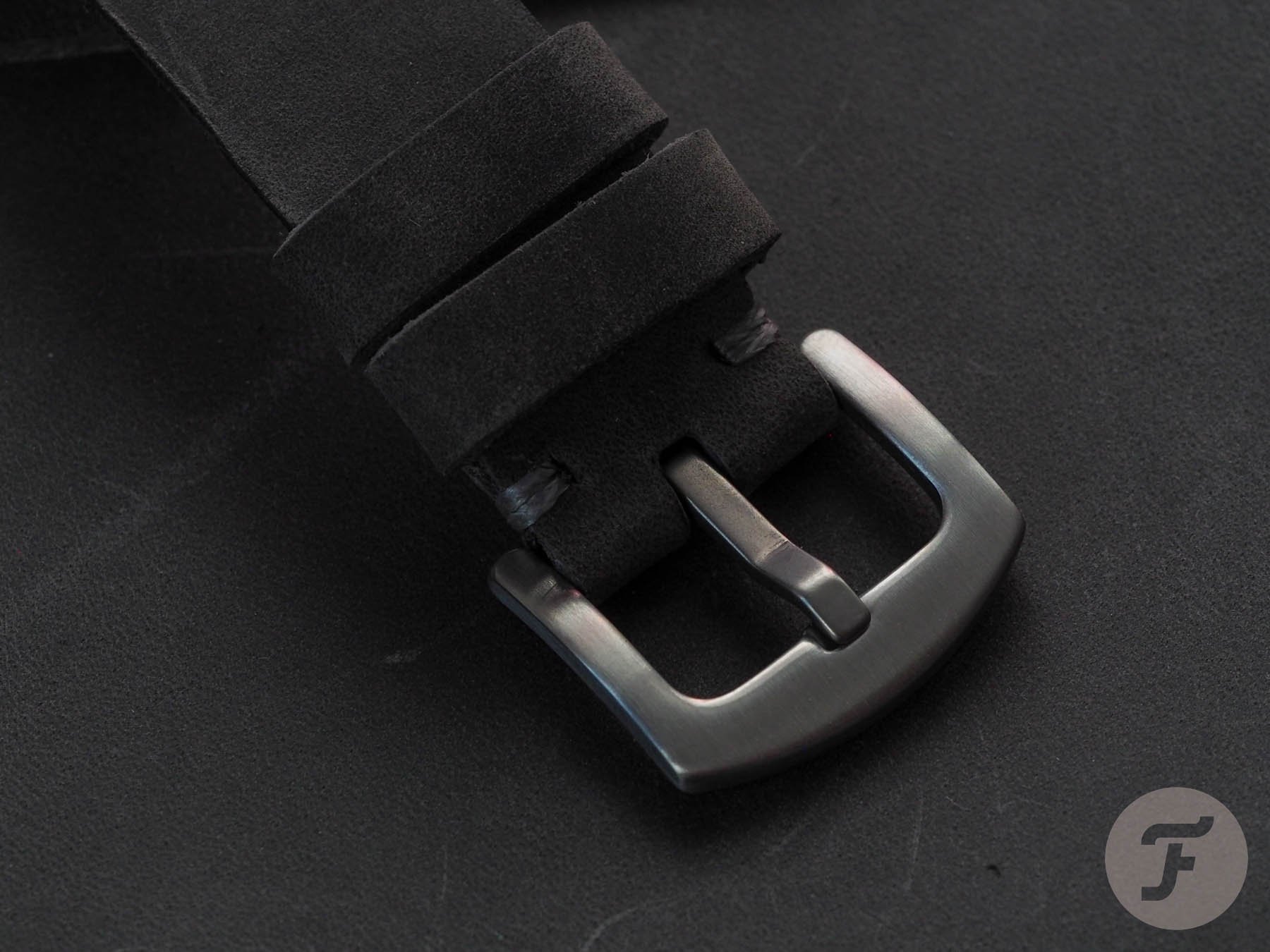 Perfect for the EDC-loving outdoorsman
There's a real genuineness to all of Roarcraft's products that I love. They aren't roughly made. They aren't slapdash or "arts and craftsy". These straps are simply quality products made with quality materials by hands that know what they're doing. I would say that what you get here is an incredibly "pure" product. If that's your thing, I really don't think you can go wrong.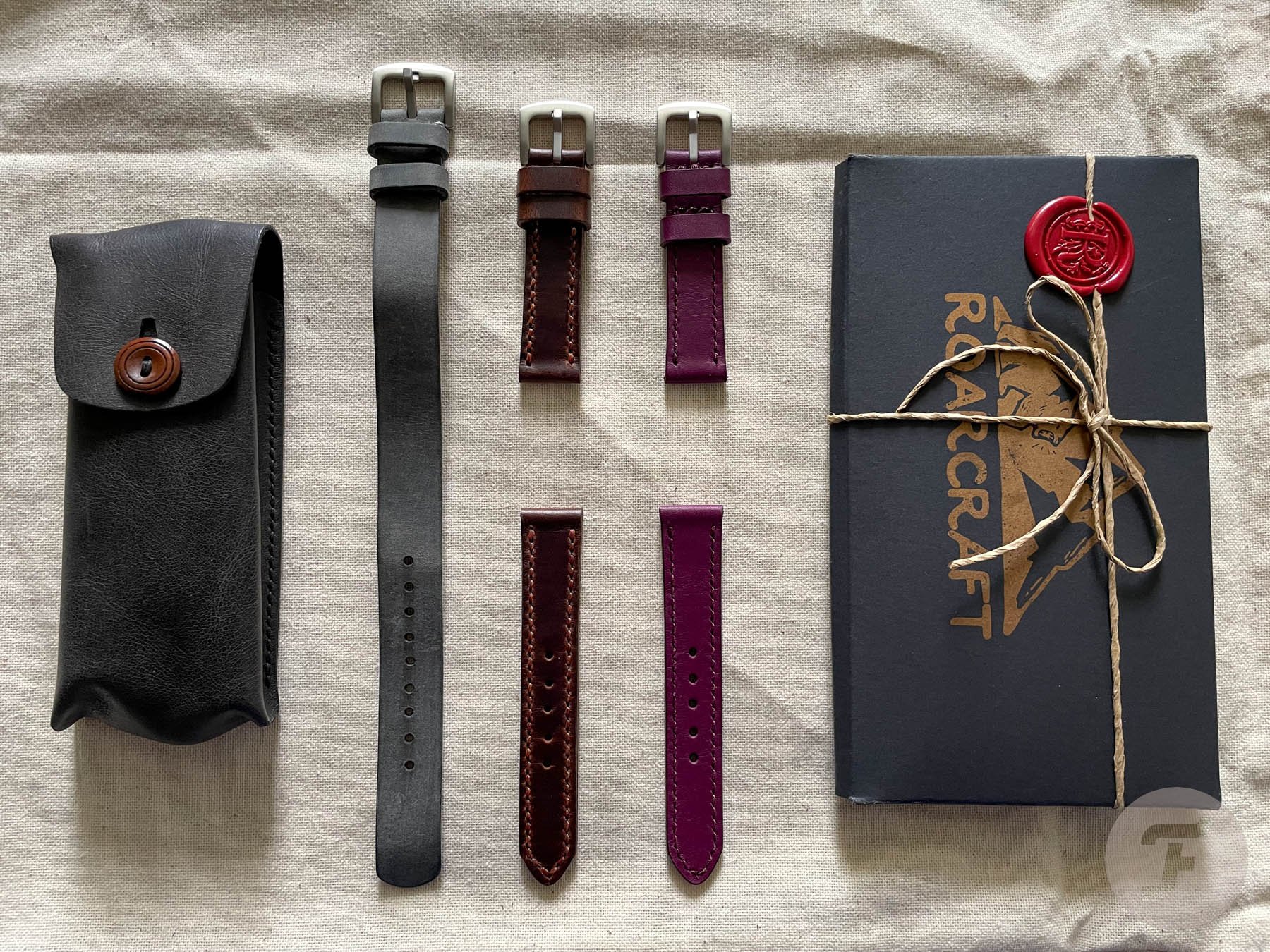 Of course, this kind of strap certainly doesn't go with everything. It would look awful on a Cartier Tank. Anything remotely dressy will spoil the vibe. Were it not for the practical chronograph function of the Speedy that I chose to model it today, even this might be a bit much.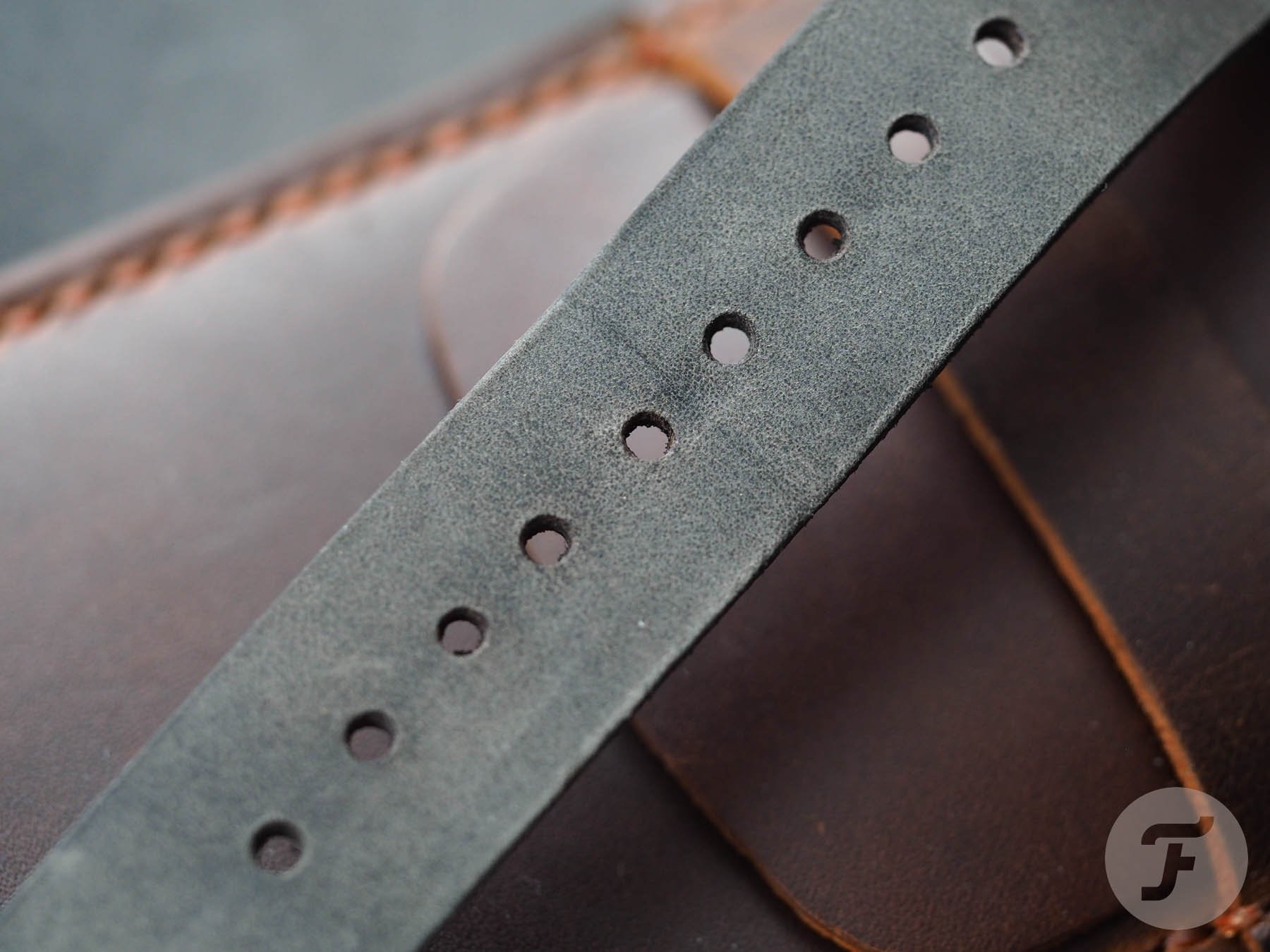 The most success I've had in pairing these straps with a watch in my collection is actually coming in the next review. I found the brown leather two-piece strap a perfect compliment for my Laco Flieger. You need a pretty tough watch to pull these off, so anything tool-like will work nicely. All I need to do now is source branded buckles for my Roarcraft wares and then I'll be good to head off into the wilderness. The single-pass calf leather strap in gray featured here retails for €55.84. Yep. At around 1% of the cost of the watch wearing it in this article and more than up to its task, it might well be one of the best-value products out there. Learn more on the official Roarcraft website here.