Rolex Myth Busting #2: Rolex Was Always An In-House Movement Manufacture
The Chronographs tell a different story without stretching the truth
As mentioned in our first story on Rolex Myth Busting, there is still plenty of fruit left on this tree. This particular myth is perhaps more meaningful than the last. For those of us who have already spent some years in this wrist-gazing niche, things have changed. The all too common sales pitch of In-House movements has never been so prevalent. What does In-House mean, and is it that important? Compare it to the automotive industry, and stand-alone Big Brands like BMW are proud to say they manufacture around 40% of the 3-series parts. Are watches so different that we should truly care? Well, I tend to say no. And the Rolex Daytona serves as a perfect example. So before we even get started, consider Myth #2 unceremoniously busted. I have a feeling this story might take a left turn, however, so keep reading despite me stripping away the mystique already.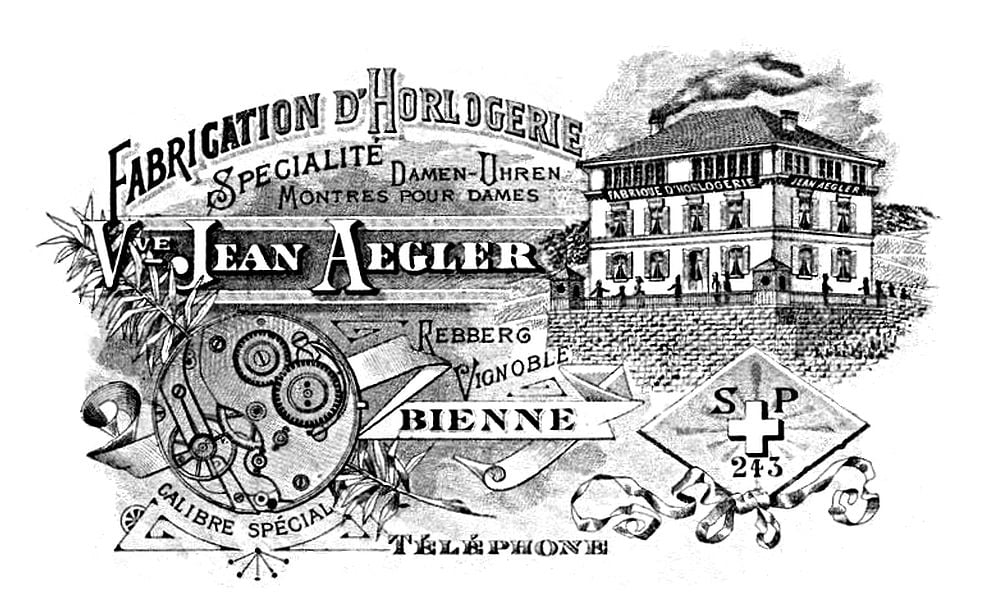 Who is Aegler?
I will not endeavor to give you the history of Rolex movements as I've been cheeky enough to bust it wide open already. Besides, our own Brandon Baines has already written enough to earn a doctorate in Rolexology, so enjoy a deep dive later here. One of the reasons for this myth is a remarkably strong focus on In-House movement marketing in 2021, and it is not going to subside. But this was not the case last century in the heyday of mechanical wristwear, far from it. The first movements in Rolex watches were made exclusively by Aegler in Switzerland. Hans Wilsdorf made trips to Bienne several times a year working closely with Hermann Aegler on technical development.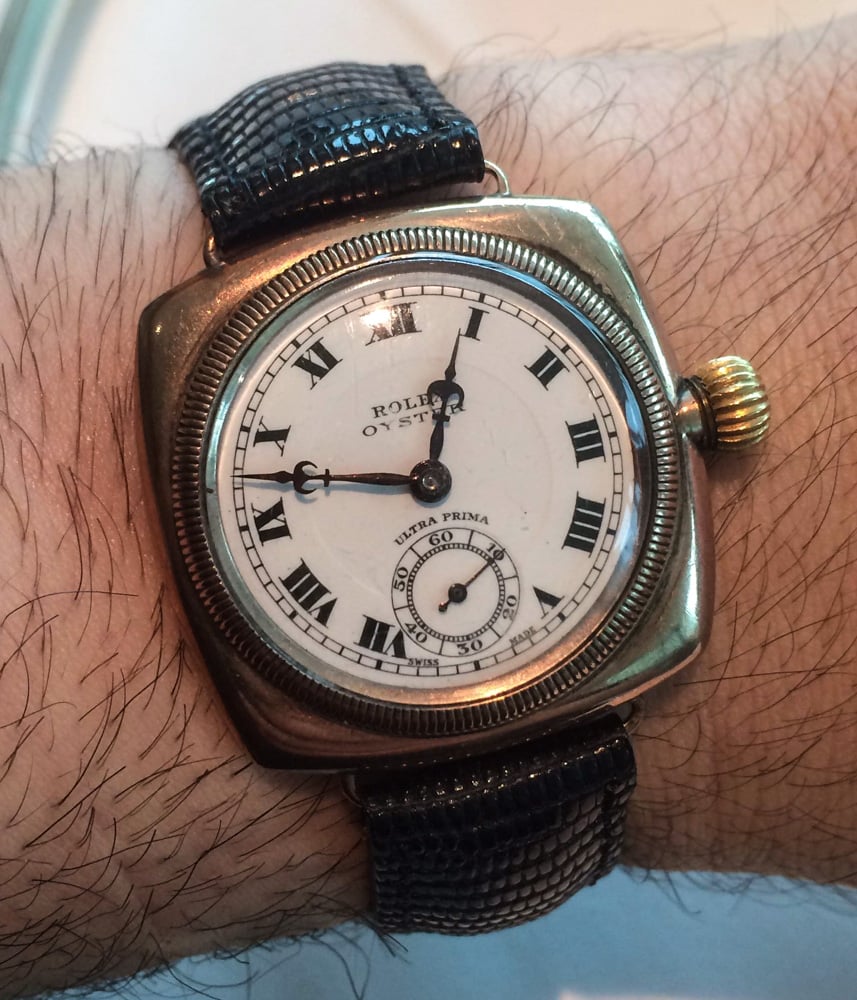 The First Oyster
In 1919 Wilsdorf started the move towards In-House, when Rolex purchase a big stake in Aegler, though they remained separate companies. This was until 1920 when Hans Wilsdorf changed the official name to Rolex SA, its official designation today. So without further ado, and with an Aegler movement that can now be classed as In-House, the revolution started in 1926. Yes, the first Oyster case. Its "waterproof" case was released onto the market swiftly after Wilsdorf bought the legal rights to the screw-down crown. A patent submitted by Paul Perregaux and Georges Perret. Take a dip into Brandon's story here, including the razor-sharp marketing idea of sponsoring Channel Swimmer Mercedes Gleitze. Even after ten hours in frigid water, her Oyster ladies' watch kept perfect time, laying the foundation for a legend. Aegler remained a distinct entity from Rolex until it was purchased for CHF 1.2 billion in 2004. At that point, Rolex verticalized manufacture and became the juggernaut we know it as today.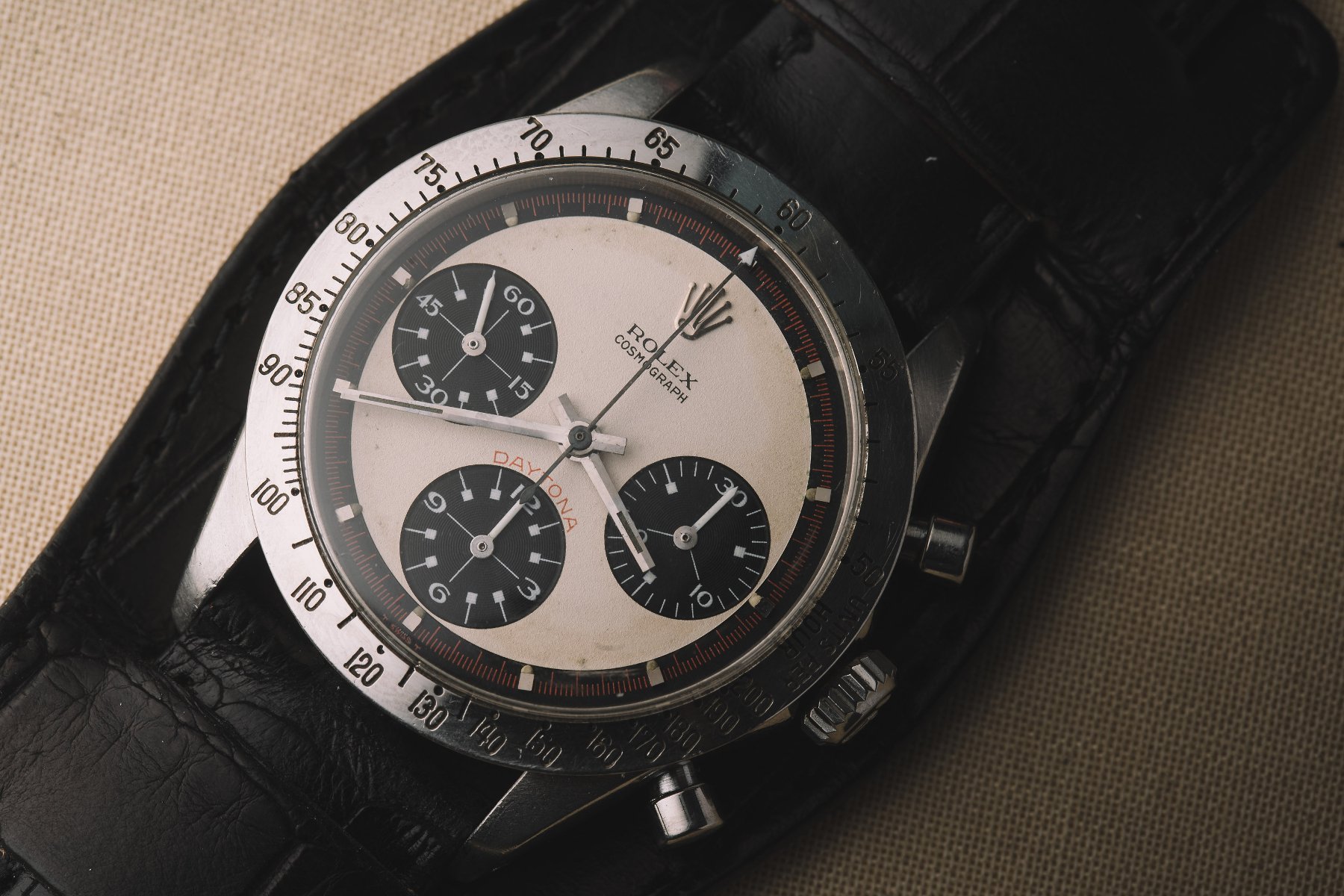 The Rolex Cosmograph Daytona, and the best non-manufacture caliber for the job
Second only to the Submariner, and for some the epitome of Rolex, we do love the crowned chronograph known as the Daytona. So, after some historical and well-known chronographs with third-party movements, I'll jump through the hoops of time. We enter the colorful Sixties and are faced with a watch which, to many, is the chronograph of chronographs, the Rolex Daytona. This is the usual ace up my sleeve when it comes to dispelling the Rolex in-house myth, and it is the most relevant for a younger audience. Especially when this is one of the references that takes off like a rocketship at auction, fetching undeniably ludicrous amounts. Even without an in-house movement. The Rolex Daytona ref. 6239 made its debut in 1963. This was a year after Rolex first served as the official timekeeper for the famous 500 mile endurance race, at the Daytona International Speedway.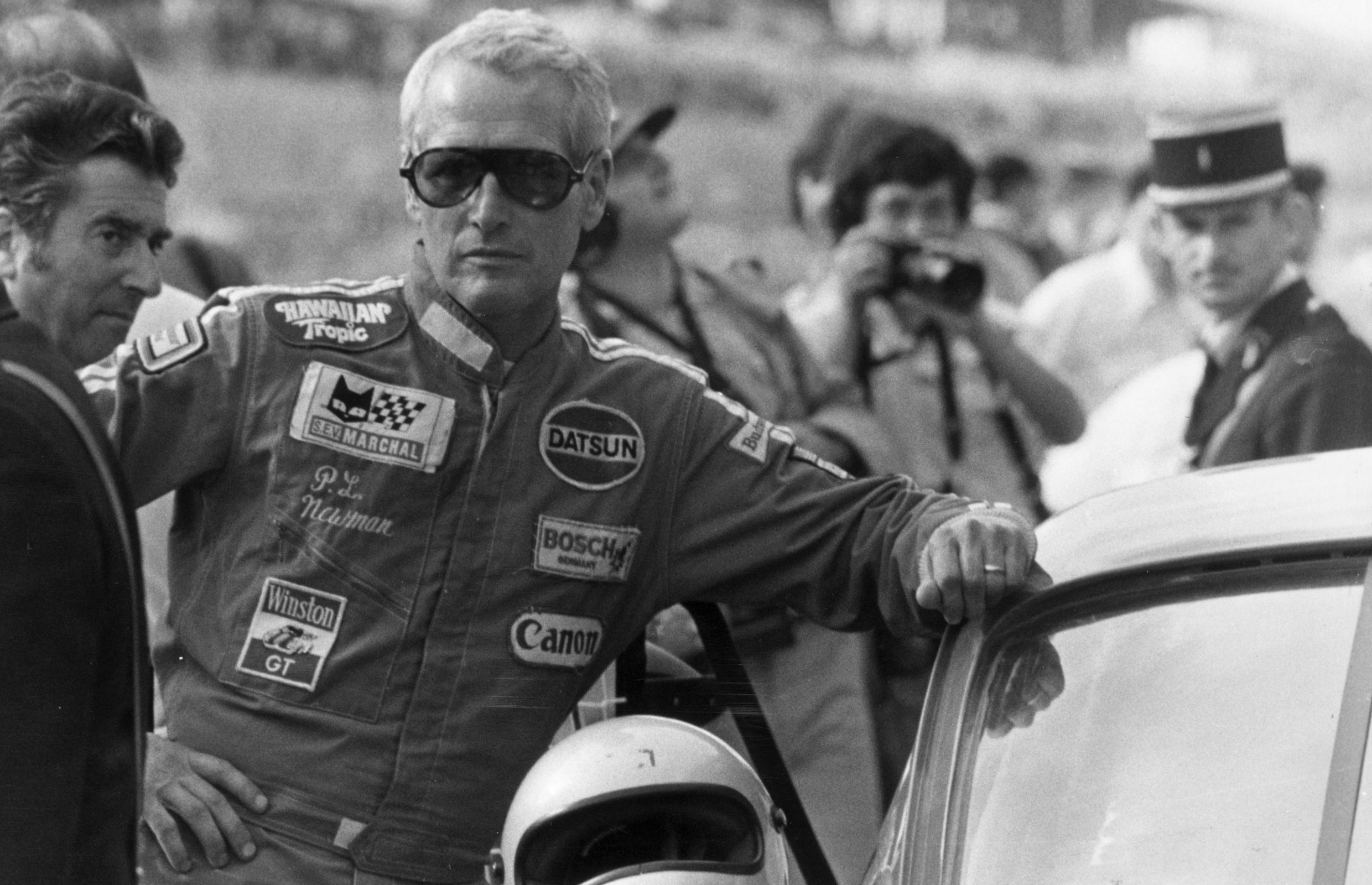 The ref.6239 "Paul Newman"
The most famous of all Daytonas, is named after Paul Newman, not the Actor, but the Gentleman Racer. Inside the 6239 and all hand-wound Daytonas was a thoroughly reworked Valjoux Caliber 72. Shocked? You shouldn't be. At the time, this was simply the best caliber for the job. Obviously, it was thoroughly re-engineered by Rolex, with the brand's own superior shock-absorption device. After all, this was no gala dinner trinket, but a steel sports watch and a timing tool. The charm of the Valjoux 72 is that you can have a piece of multi-million dollar history on your wrist for less than a thousand dollars in any other cool sixties watch. Unfortunately, this also makes it a tempting target for the most skilled counterfeiters out there. This is a watch with the price of a house (or several). The most expensive Daytona sold at auction? Please, sit down and take a deep breath. Ready? Well, it sold for a cool $17.75 million in 2017. Not bad for a Valjoux-equipped chronograph.
The previous modern Daytona was surely equipped with an in-house caliber?
Wrong! Sorry, but once again for Rolex, it was always a case of finding the best engine for the job. To pull out another car from my petrol-head past, look at the fastest most famous sports car of the nineties, the McLaren F1. The engine was not an all-British piece of engineering, but a bullet-proof BMW lump of steel. At the same time, the Rolex Cosmograph Daytona Reference 4030 had just changed to a self-winding movement. What was the best choice in 1988? The Zenith El Primero. Yes, it does translate to "the first", and for a good reason. It would have been marvelous to have the full-fat 36,000vph movement buzzing away inside the racing-inspired icon, but Rolex had other ideas. Rolex made major changes to the El Primero, including slowing its frequency from 36,000 to 28,800 vph. This resulted in a longer power reserve and longer service intervals, and Rolex renamed the movement Caliber 4030, tough enough to last 12 years in production.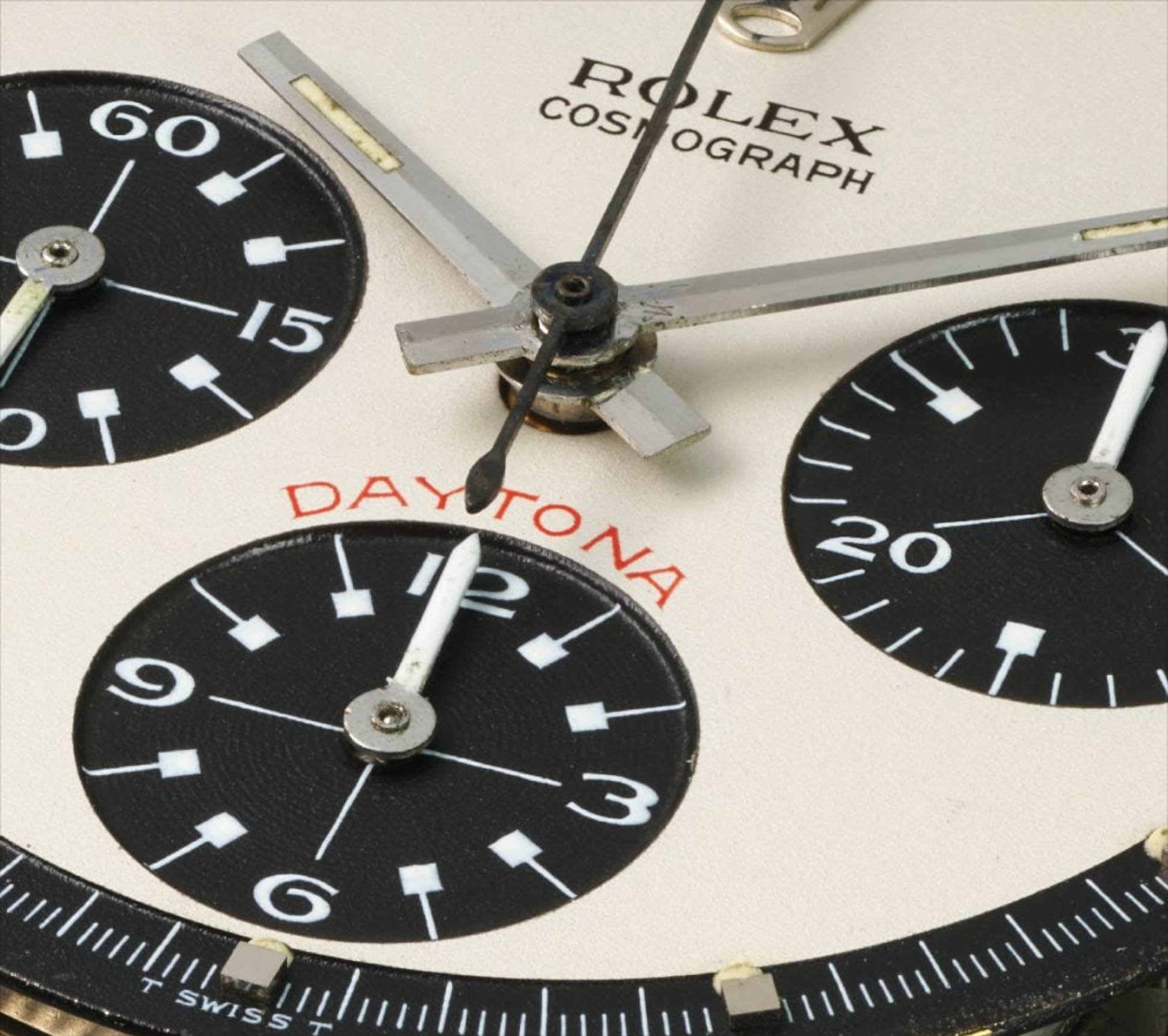 Another Rolex myth bites the dust
So sorry for those of you who are gutted that things are not what they might have seemed, even at Rolex. But no, this is not a bad thing. Next time one of your mates, or a huge advertisement campaign, tries to sway you, remember the huge success of the Rolex Daytona from 1988 to the year 2000. With a reworked Zenith movement, the parts for which Zenith was going to throw away when the Quartz Crisis hit. When your mate throws the In-House card on the table as the ace to finish a fired-up discussion on what the best dive watch is? Think again, and stay calm before showing your hand with the Rolex Daytona. The Joker in the deck will always win, proving an important point. A point which has proven its worth: €17.75 million!
Follow me on Instagram: @thorsvaboe