Dear Seiko, Bring Back The SDGA001
The 2010 watch with an e-ink dial needs an update
When I grew up in the 1980s, almost everyone wore a watch, including young kids. There were no mobile phones (other than some car phones) and you basically needed a watch to see the time. You either had a colorful Swatch or something digital. And this "something digital" could be anything from one that was so cheap that you would throw it away once it stopped (I had many that I won at the fair with these claw machines) to a decent one from Casio or Seiko.
Some of my friends' dads had these Seiko ones that always looked a bit more expensive than a Casio (and probably were). The steel bracelets were thin and extremely comfortable, and somehow, they just looked classy (1980s classy, of course). I still have my first digital watch, and although the original movement didn't survive as the LCD screen went all black at some point, I found it worth replacing (myself) and since then, it's been in the same drawer it was before.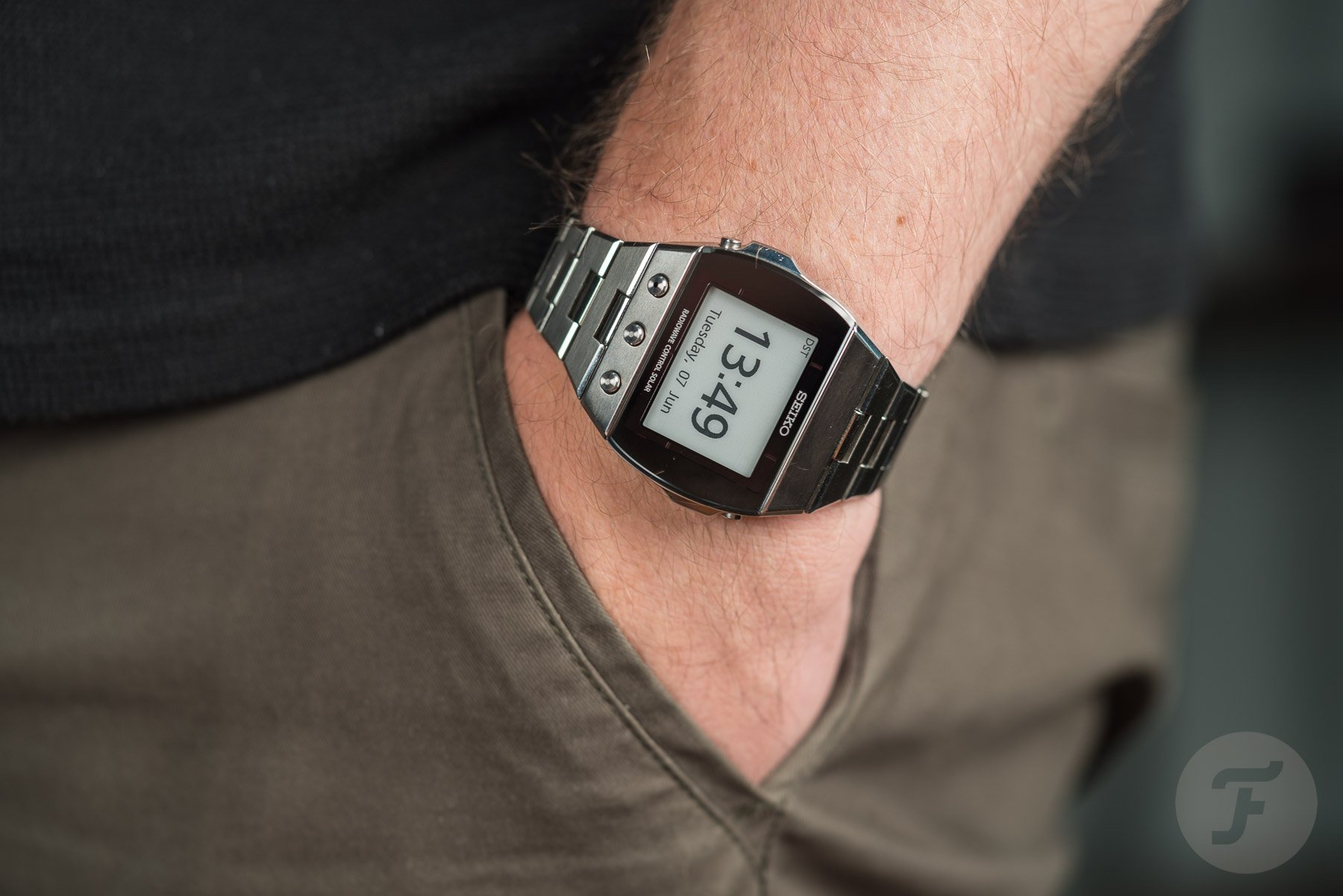 Let's get digital
Anyway, as these watches were such a large part of my youth that I always check up on the digital watches we get in the office from G-Shock, for example, or the new Seiko "Arnie" ones. I don't mind quartz, and I don't mind digital. They all have a certain time and place in the watch landscape, and I am happy with the ones I own (e.g. the Speedmaster LCD and X-33, the Seiko SNJ028 Solar "Arnie", as well as several Casios and G-Shocks). I even own an Apple Watch, but let's keep the smartwatches out of the equation for now.
Seiko's LCD watches
In 1972, Seiko introduced its first watch with an LCD screen, the Seiko reference 0614-5000, also referred to as 06LC. It was the start of at least two decades of digital goodness from Seiko, including a digital chronograph that was introduced in 1975 (the ref. 0634). These digital Seiko watches were also featured in the James Bond film The Spy Who Loved Me — reference 0674-5009, specifically. For the movie, this watch had a special (fake) feature where it could roll out a ticker tape ("007 TO REPORT HQ. IMMEDIATE M.").
But all good things come to an end, and people lost interest in digital Seiko watches. Watches needed to become stylish again and, preferably, mechanical. This "trend" started back up in the 1990s, and you know where it all has led to and where it stands today. However, as I've written above, there's a time and place for everything, including digital watches, even — or, perhaps, especially — the high-end ones. One of the most impressive digital watches I've ever come across is the Seiko SDGA001 with S770 movement.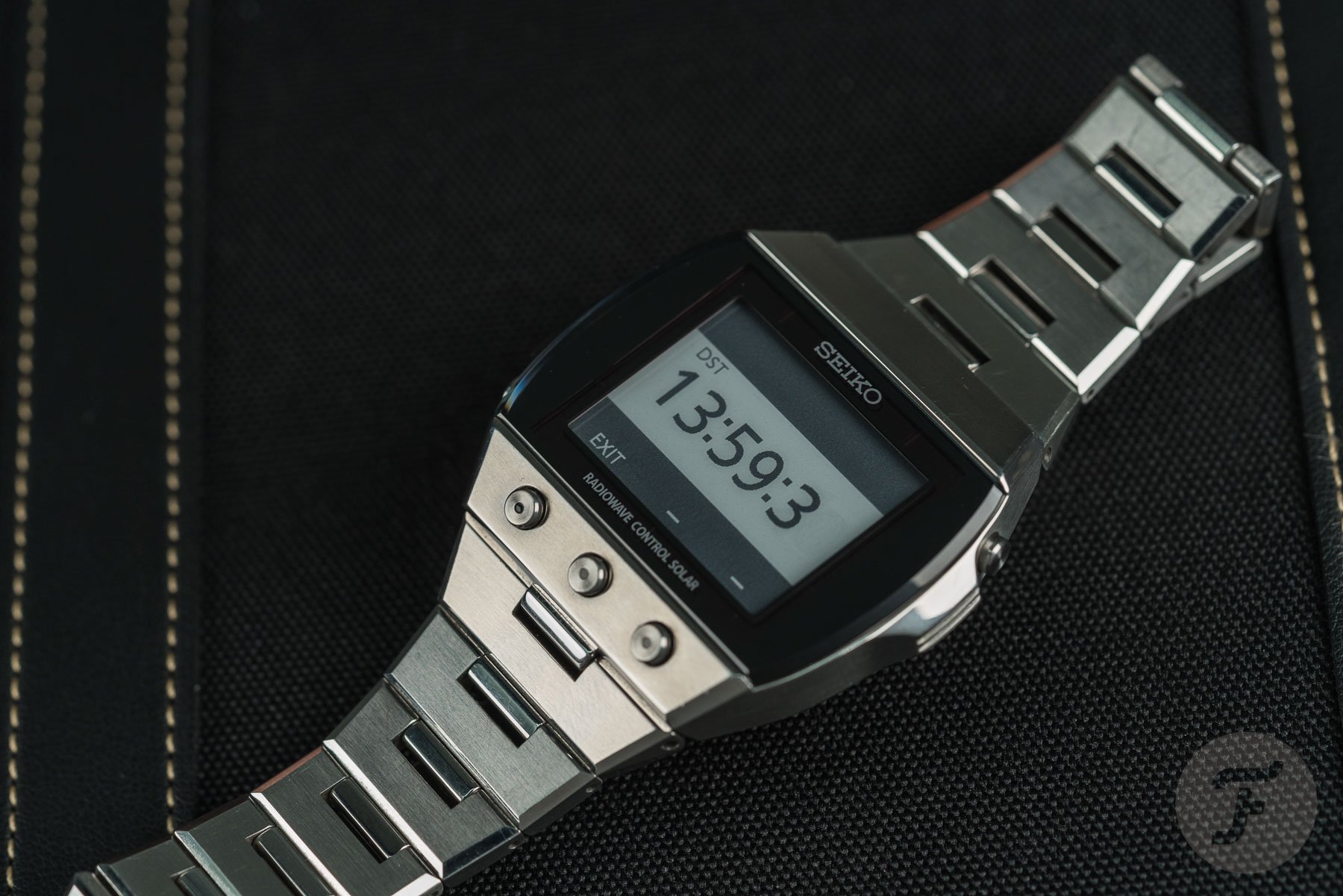 Seiko SDGA001
Seiko introduced the SDGA001 back in 2010 at Baselworld. It was available in steel (SDGA001), gold-plated (SDGA002), and black PVD (SDGA003). With an introductory price of ¥94,500 for the steel one (the others were ¥105,000), it didn't come cheap (~ US$1,100). And, if I am not mistaken, there was a special version with a Star Wars theme, limited to 1000 pieces.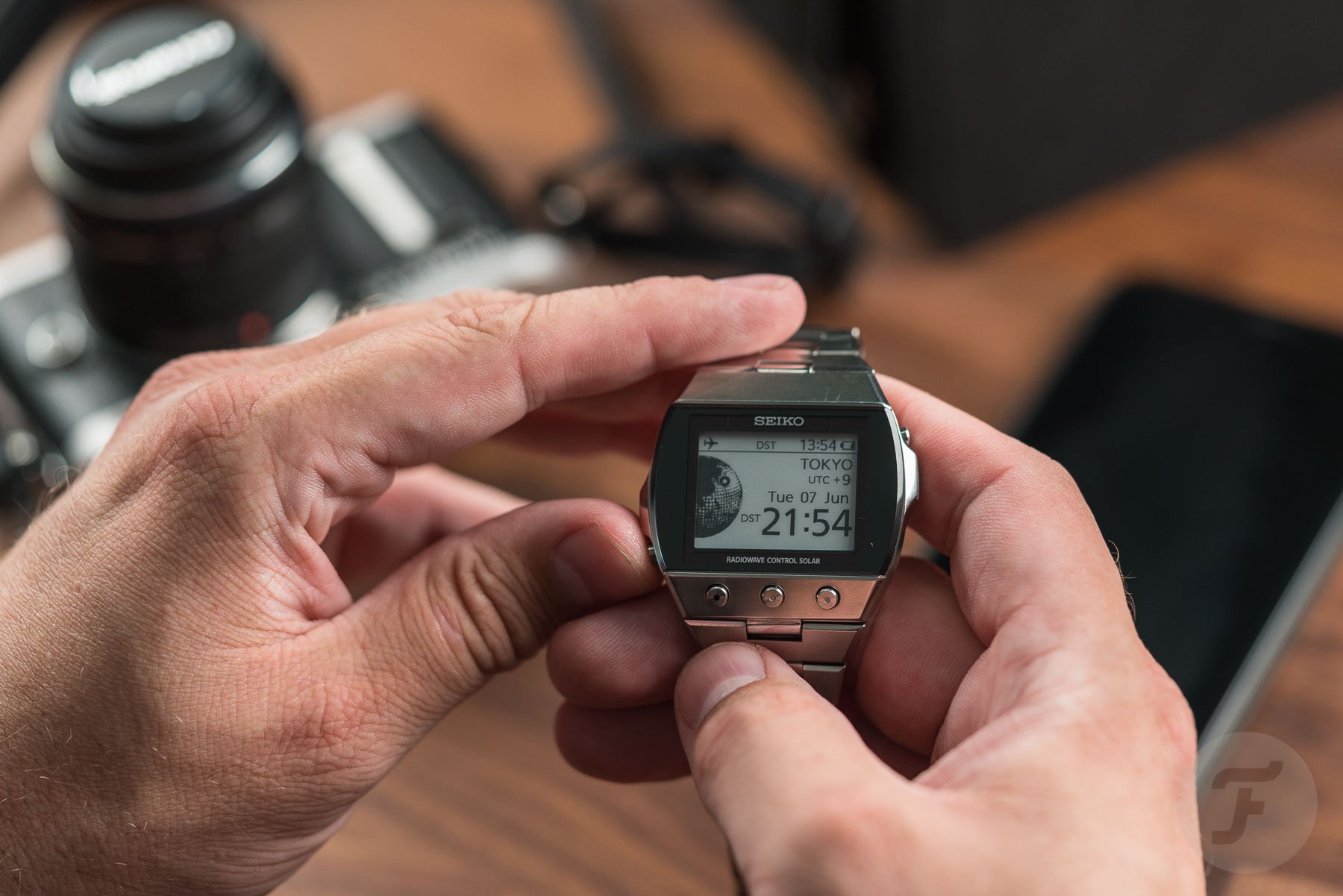 The sloth among digital watches
The screen was something truly special, using an active matrix electrophoretic display (EPD), also known as e-ink. It's the same technology e-readers use, basically. It has a lot of advantages, such as being very efficient with power (the rechargeable battery is only being used when the screen is activated) and an extremely high resolution (300dpi). But there's also a downside. Just like the screen on my Kobo e-reader, it is incredibly slow. I would even say that the Seiko SDGA001 is much slower than my Kobo e-reader. Push a button, and it almost makes you doubt whether you pushed it hard enough to have an effect. It takes quite a while before it shows you the selected function, so you must be patient. There's no other way. It's just a sloth among watches.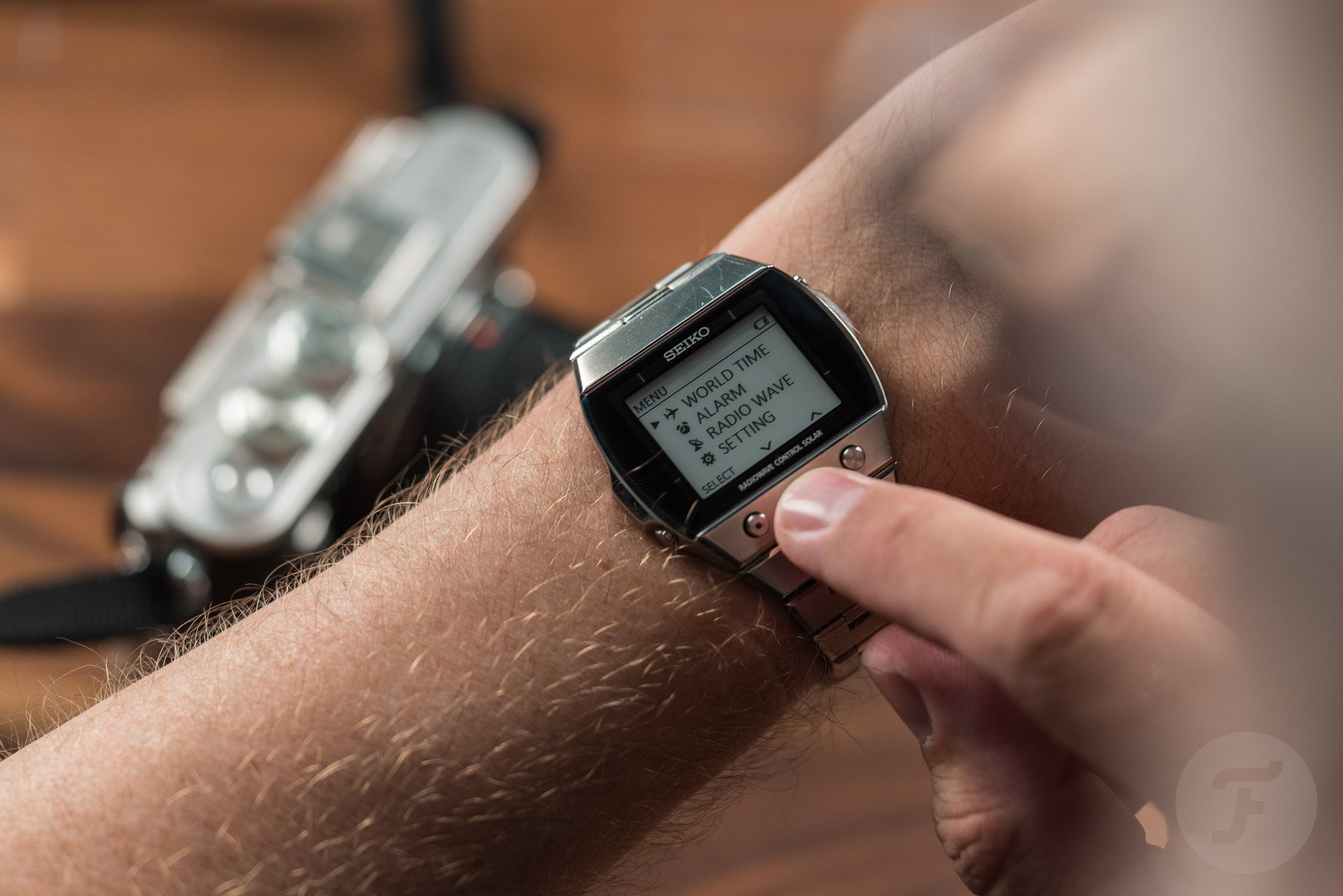 Great functionality
But it's not only the beautiful EPD that makes it great. This watch has quite some nice functionality on board as well. The Seiko SDGA001 is radio-controlled, for starters, and the watch is solar-powered. The caliber S770 is packed with features, such as a perpetual calendar (day, date, month, year) that will run flawlessly until 2060, a world timer with 32 cities (and DST capability), dual-time function, alarm, and a battery-level indicator. It will work for nine months when charged, and up to 41 months in "sleep" mode. You are also able to change the screens on your watch to your liking.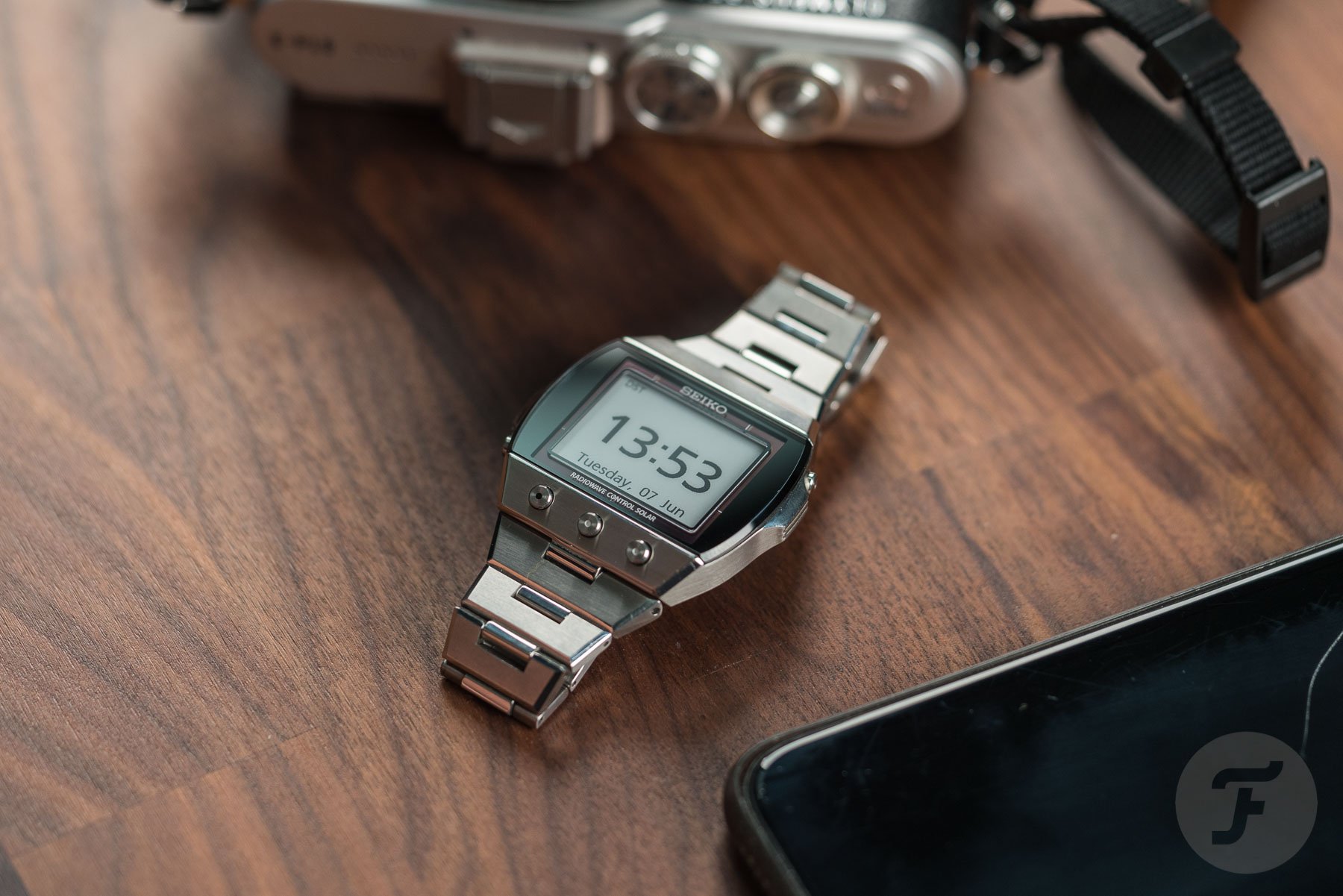 All that said though, perhaps the most impressive thing about the Seiko SDGA001 are the looks and finish. One of the coolest things about this Seiko SDGA001 is its bracelet. It has satin-brushed, large, flat surfaces and polished angles and center links. The folding clasp is signed and with the two pushers, you can easily release it. The bracelet is nicely integrated with the case design too. The official case dimensions are 45.5mm × 46mm, with a thickness of 9.5mm. These are measured at the widest points, though.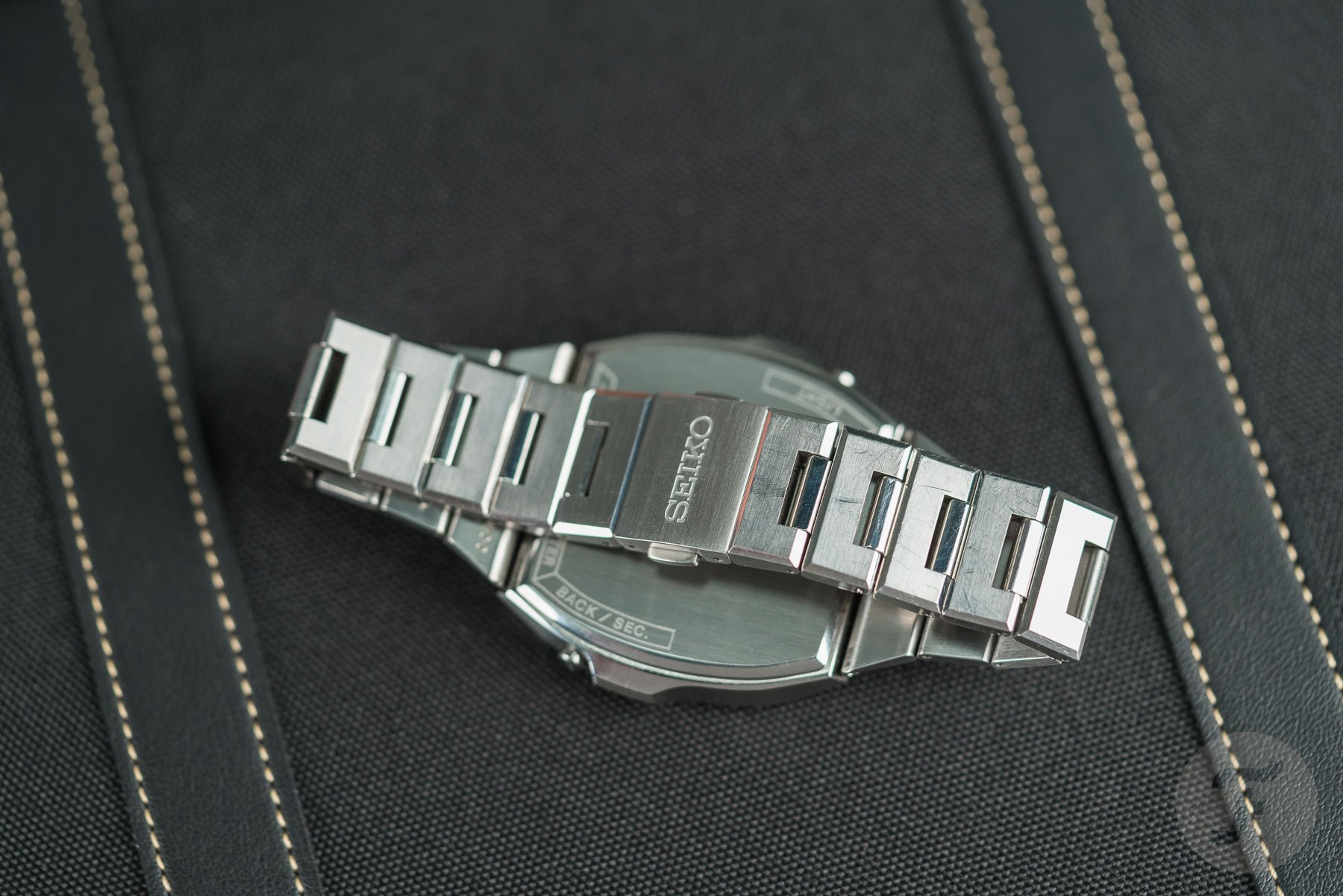 SDGA001 case and bracelet
The case lug-to-lug measured 41.5mm here, but if I include the two center links connected to the case, I measure 45.5mm. The case width is nearly 42mm, but indeed 46mm when I include the crown guards. The bracelet tapers from 30mm (yes) to 18mm at the clasp. However, it's not enough to just rely on the dimensions here. You will find that it's a very comfortable watch to wear, even on smaller wrists.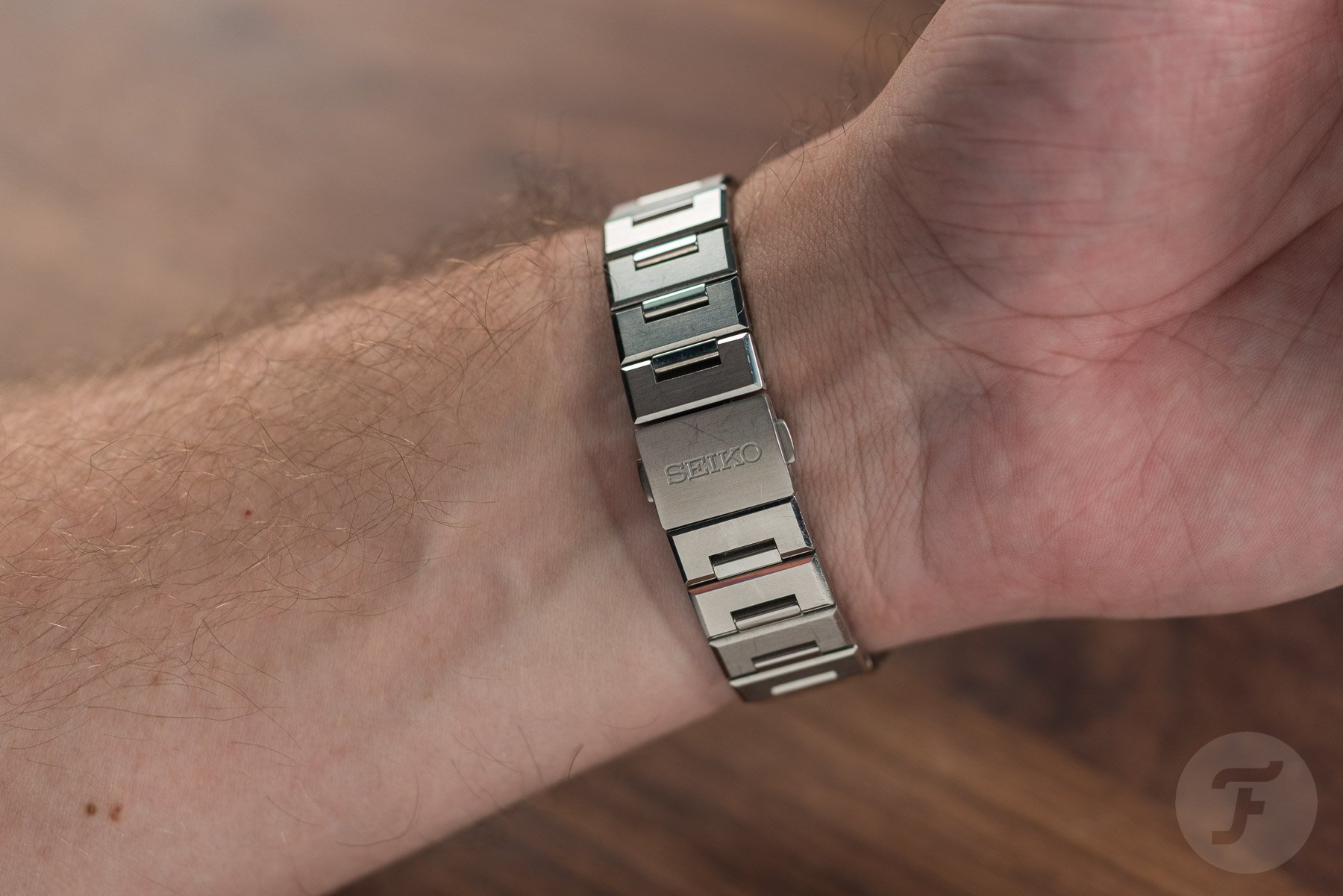 Five pushers
The finish of the case is the same as for the bracelet, with a satin finish on the large surfaces combined with polished angles. Seiko's SDGA001 has no less than five pushers, all with their own particular functions.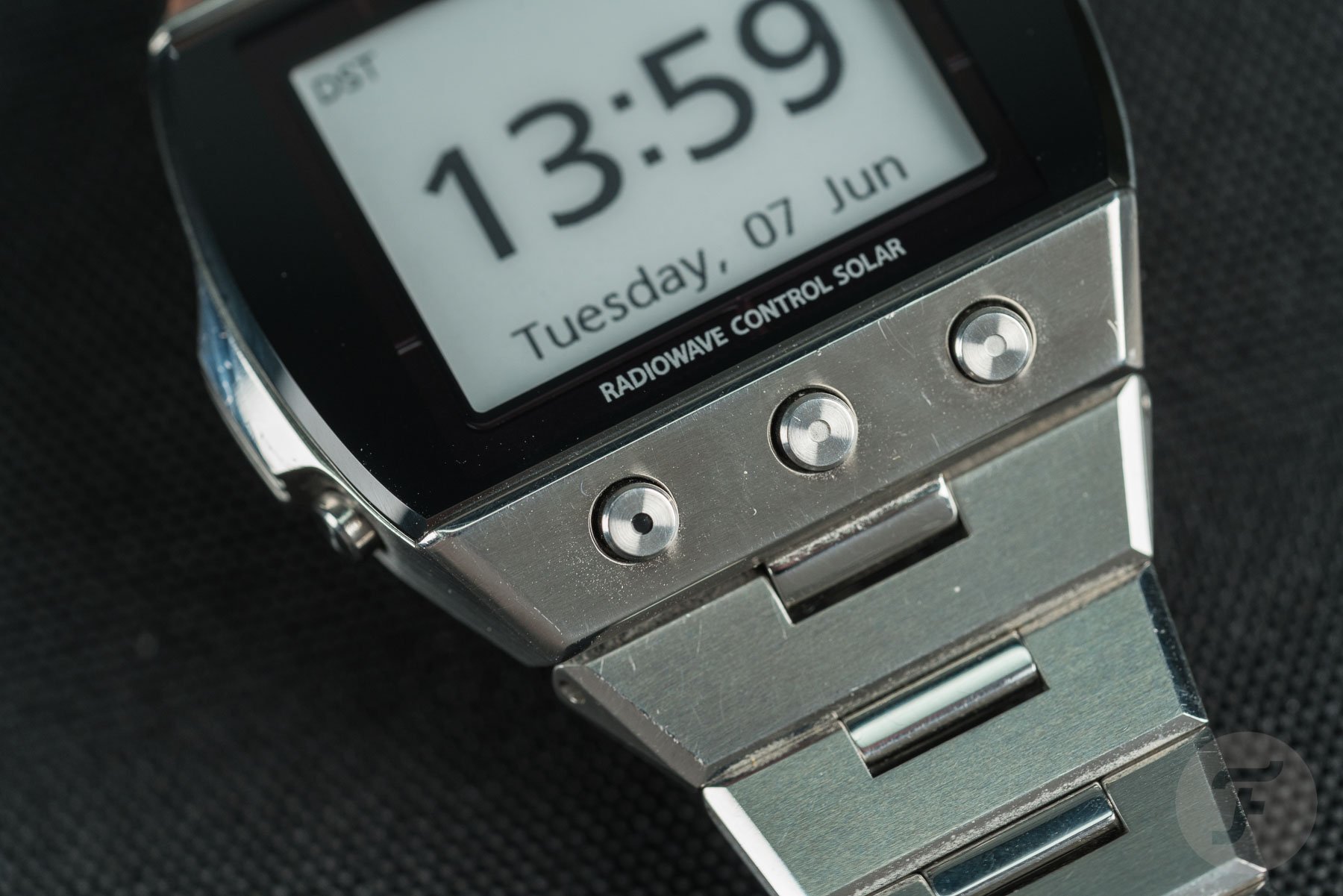 There's one for the light, an escape button ("Exit"), and the functions of the three front buttons are on the display in each menu/option. Another important thing is that the watch has a sapphire crystal and is water-resistant to 10 bar (100 meters).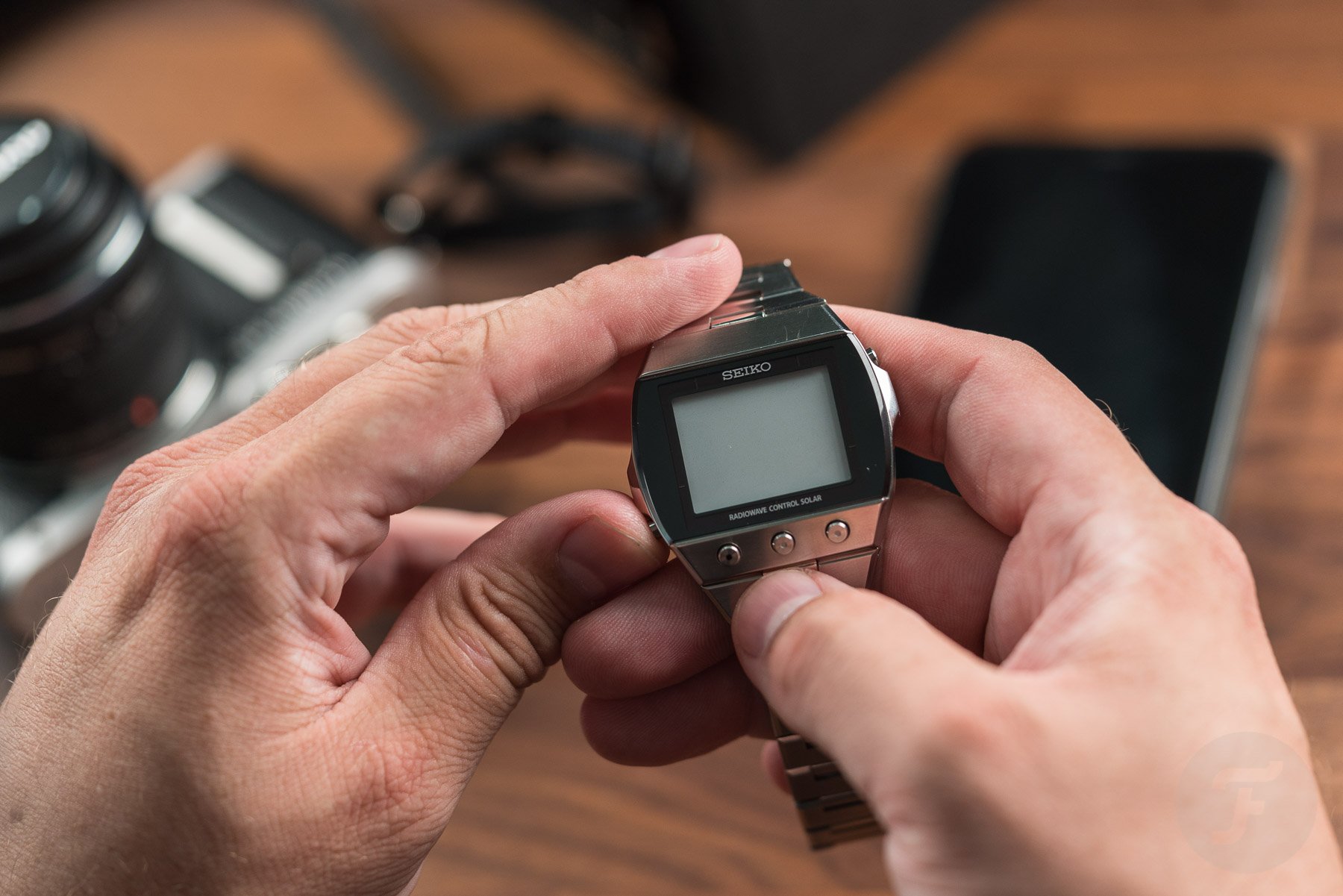 Please, bring out an updated version of the SDGA001
Now, if you want the Seiko SDGA001, you can easily source one via the forums or on eBay, for example. Prices are around the then-new price of approximately US$1,000-1,200. However, if Seiko would be willing to do a new one with some advanced technology regarding the screen, count me in. I can't imagine that the development of these screens stood still in the past 12 years, so one with a the reaction time that's (much) quicker would be great while maintaining the same (or enhanced) sharpness. I don't need additional functionality, although a countdown or chronograph would be nice to have.
Make sure to follow me on Instagram via @rjbroer. A big thank you to Bernard Werk from the Dutch Watching magazine for lending me his watch. More Seiko articles can be found here.