Seiko 140th Anniversary Limited Edition Prospex Diver's Watch
The SPB213J1 is a crisp interpretation of the 1965 original
In 1966 Seiko's 62MAS dive watch accompanied researchers on the eighth Japanese Antarctic Research expedition. Seiko's very first diving watch debuted the year before, and it marks a very important moment in the history of the brand. So it doesn't come as a surprise that this remarkable instrument shows up 140 years after the birth of Seiko in a celebratory collection of four. The Seiko 140th Anniversary Limited Edition Prospex Diver's watch SPB213J1 is a crisp white and blue interpretation of the 1965 original.
For its 140th Anniversary collection, Seiko chose to use white and blue as the connecting colors for its Astron, Prospex, Presage, and 5 Sports watches. If you saw the Astron GPS Solar SSH093J1 we featured earlier this week on Fratello Watches you know what I mean. The white dial and blue diving bezel sure make a crisp impression. Fresh too. Just like a dive in the North Sea in May when you find out that the water temperature is way lower than you expected.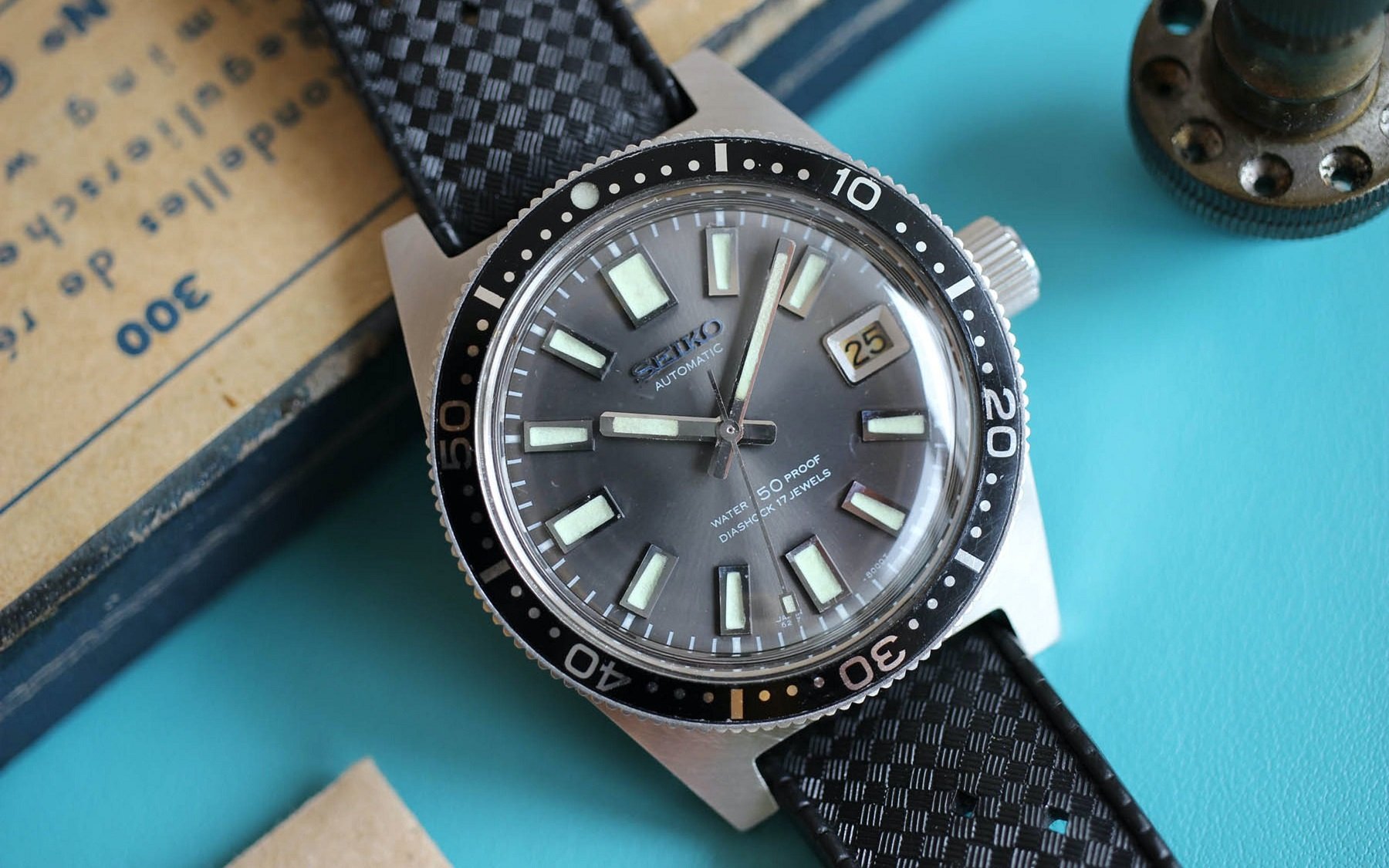 The dial represents the crashing waves, the blue design details are touches made of a cloudless sky, and as a result, you get a very cool watch. Too far-fetched? Okay, I'll stick to the facts. The SPB213J1 stays very close to the original from 1965, although it grew from 37.5 to 40.5mm. And apart from the 2021 colorway, technically the diver's watch is also fully up-to-date and ready for mostly anything underwater-related. But its looks also make it a versatile companion.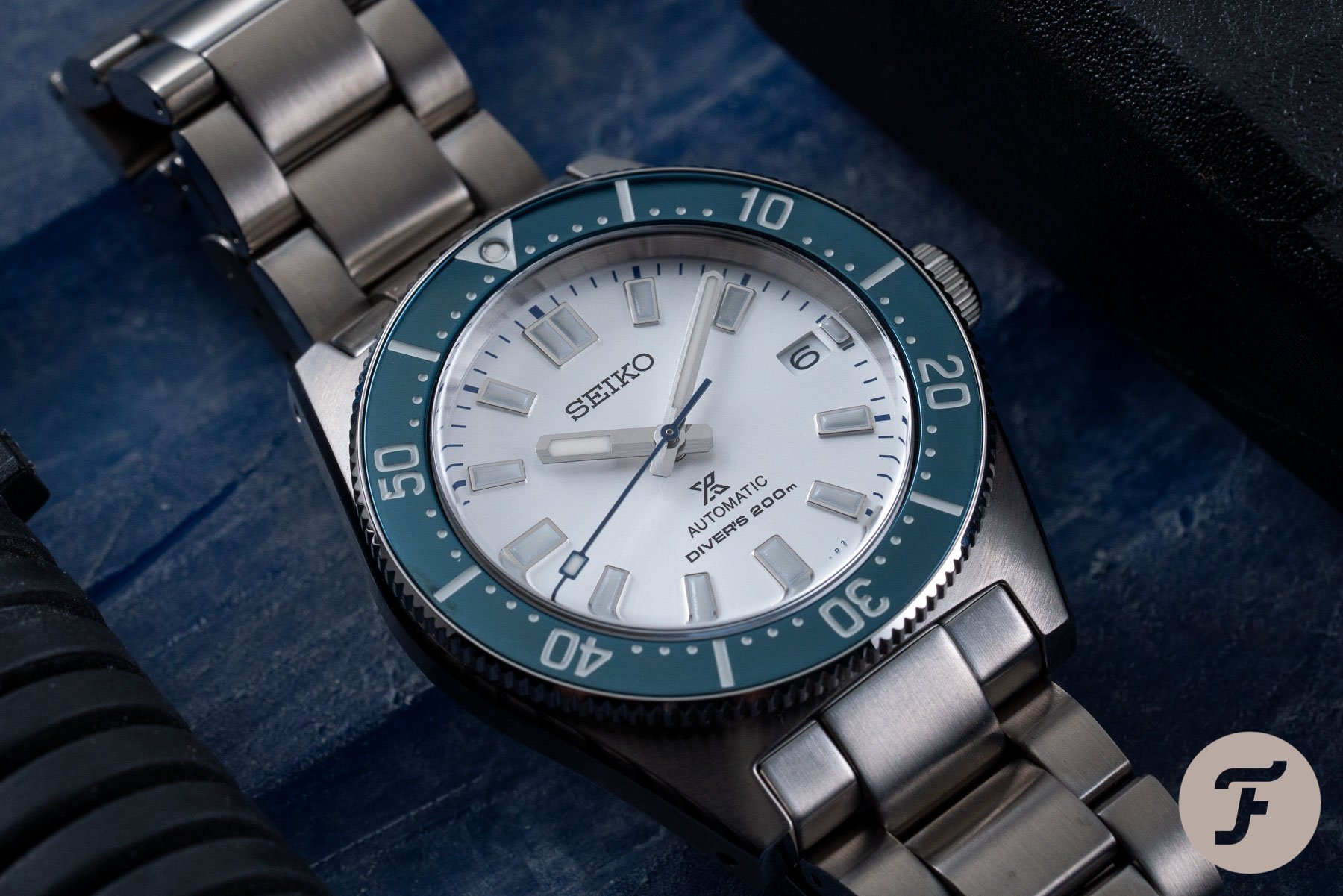 Seiko 140th Anniversary Limited Edition Prospex Diver's watch
The steel case is a 62MAS-like, 40.5×13.2mm, 47.6mm long construction. The satin-brushed finishing shows a radial pattern on the front and a horizontal design on the case band. The polished facets on the shoulders lift this Prospex above the level of the purely instrumental tool watch. And Seiko's super-hard coating will try its best to prevent it from looking like a scratched tool any time soon. The screw-down crown and screwed case back are responsible for the water-resistance of up to 200 meters — that's 50 meters of "evolution" gained in a period of 56 years. And where the case of the 1965 diver's watch was topped with an acrylic crystal, the new SPB213J1 features a scratch-resistant sapphire crystal.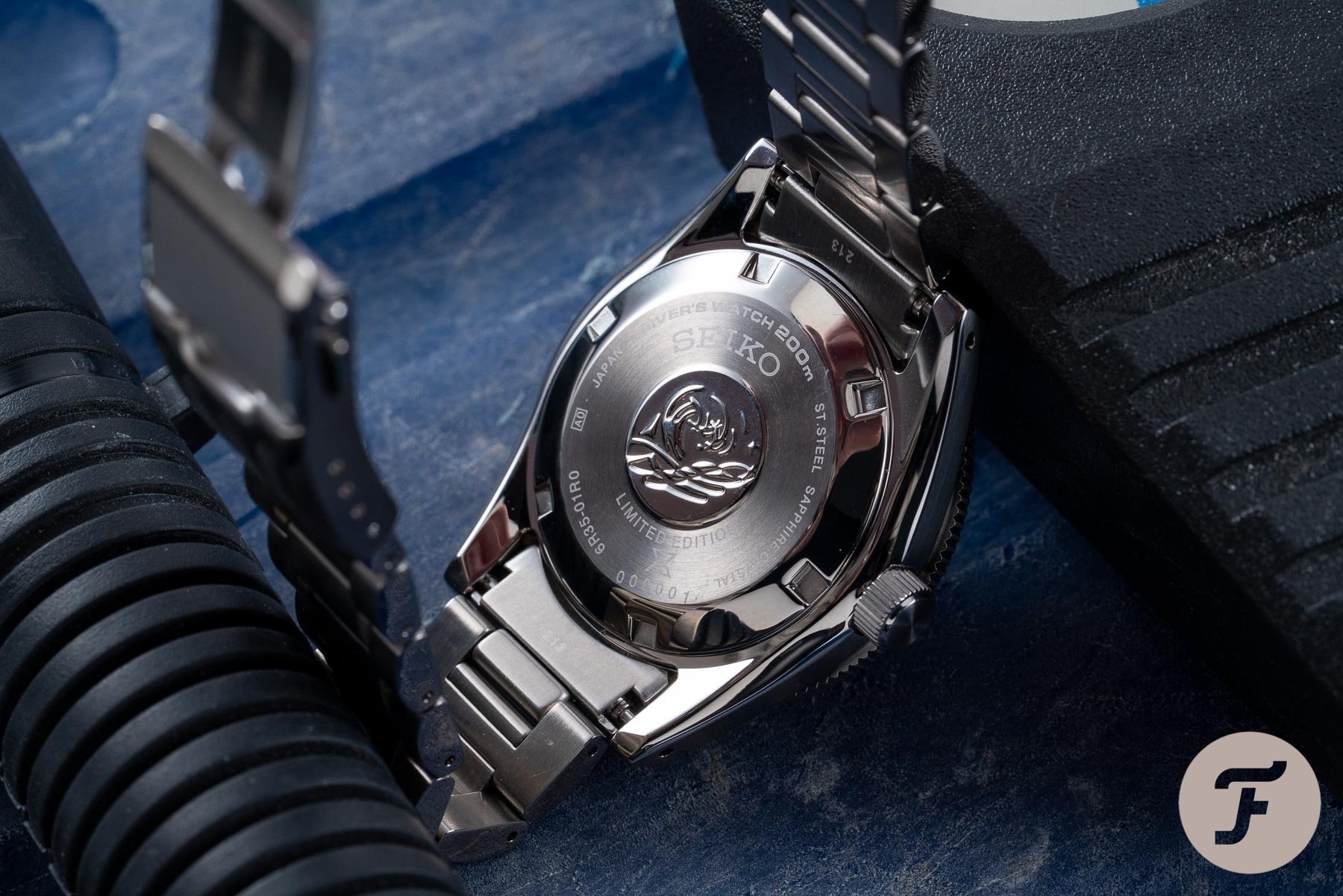 Bracelet with super-hard coating
The moderate size of the case will fit a lot of wrists. And because the back of the case is shaped ergonomically it will even fit wrists that sometimes can't handle 40mm. The steel bracelet also plays a part in this watch's comfort on the wrist. Like the case, it has a super hard coating, and it's mostly brushed. The links blend in with the general appearance of the watch, while the polished ides of the links match the polished details on the case shoulders. The clasp has a three-fold closure with a push-button release bracelet extender.
Different shades of white with a touch of silver
Earlier I wrote that the dial is white, but that's a simplification. It's off-white but also quite silvery. Let's call it "live white" since the delicate sunburst texture makes the color tones adapt to the light and what you're wearing. The blue uni-directional bezel adds some color. A color that most men will have no trouble combining with stuff from their wardrobe.
The broad hands with a generous amount of Seiko's own LumiBrite ensure great readability.
The SPB213J1 goes well with jeans, a denim shirt, or a navy polo shirt, but it also can handle more dressy stuff like an office shirt or a blazer. The broad hands with a generous amount of Seiko's own LumiBrite ensure great readability. Nice color detail is the outer minuterie in blue. It matches the bezel but also blued seconds hand.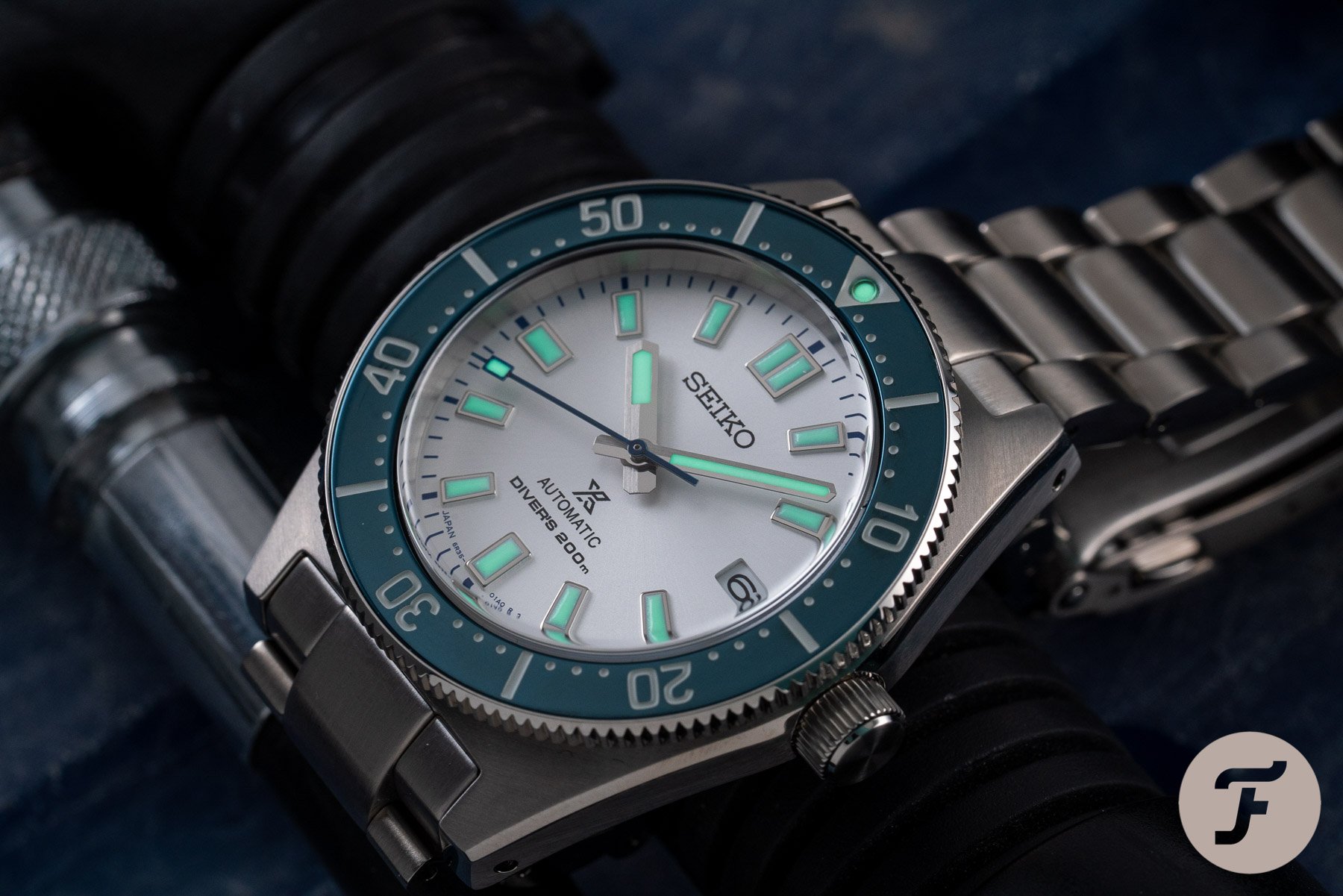 Seiko 140th Anniversary Limited Edition Prospex Diver's Watch: movement, conclusion, and price
Hidden from view beats the Seiko in-house caliber 6R35 — a robust automatic movement that is regulated to +25/-15 seconds per day. You get 70 hours of power reserve and that's a very competitive number in this price category. Come to think of it, I haven't touched on the price. The Seiko 140th Anniversary Limited Edition Prospex Diver's watch costs €1,250. Finding a mechanical watch with this price that's equipped with a 70-hour power reserve movement is quite the challenge. I honestly can't think of another watch for that kind of money with that kind of movement. And that's definitely a good argument to use when considering buying a mechanical watch.
Maybe the fact that it's limited to 6,000 pieces is not. But the fashionable, easy-going appearance of the SPB213J1 sure makes a strong case. This celebratory Prospex touches on its instrumental past (Antarctic adventures) and translates that to 21st-century reality (urban challenges).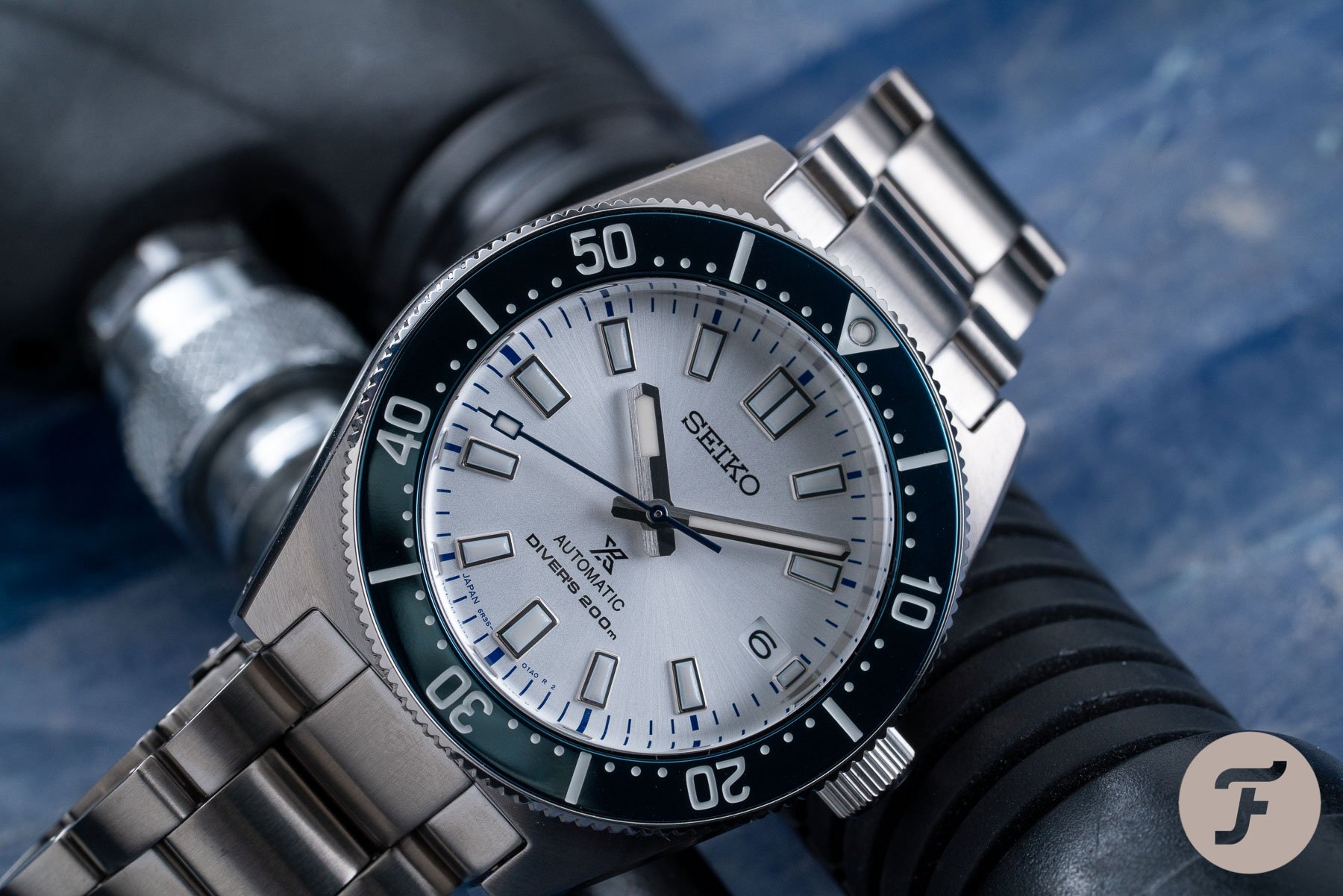 For more information on the Seiko 140th Anniversary Limited Edition Prospex SPB213J1 please visit the company's website.
Please find and follow me at Lex Stolk • Instagram
Watch specifications
Model
140th Anniversary Limited Edition Prospex
Case Material
Steel with super-hard coating
Case Dimensions
40.5 × 13.2mm
Crystal
Curved sapphire crystal with an anti-reflective coating on inner surface
Case Back
Closed screw case back
Movement
Automatic caliber 6R35
Strap
Steel with super-hard coating. Three-fold clasp with secure lock and push button release with extender.
Functions
Hours, minutes, seconds, and date. Stop second hand function