Report – Seiko x Watching Event in Amsterdam
Just before we left for the SalonQP in London we took the opportunity to join this Seiko event co-hosted with a Dutch magazine called Watching. The Seiko event was held to introduce the Seiko Prospex and Seiko Astron models to the Dutch market.
Although these collections are certainly not new, you have to understand that Seiko does not distribute the same models to all countries in the World. The Seiko boutique in Amsterdam carries the regular Seiko collection as well as some models from the Grand Seiko collection. However, the Seiko Prospex models so far were so-called "import"-models and only available in a limited way.
During the evening, the different Seiko models from the Prospex and Astron collection were being introduced and explained by Seiko Netherlands to all the guests. Dutch TV-presenter Chris Zegers was there to talk about his travels (he is doing a TV show on travelling) and diving experiences. A perfect subject for both Seiko collections.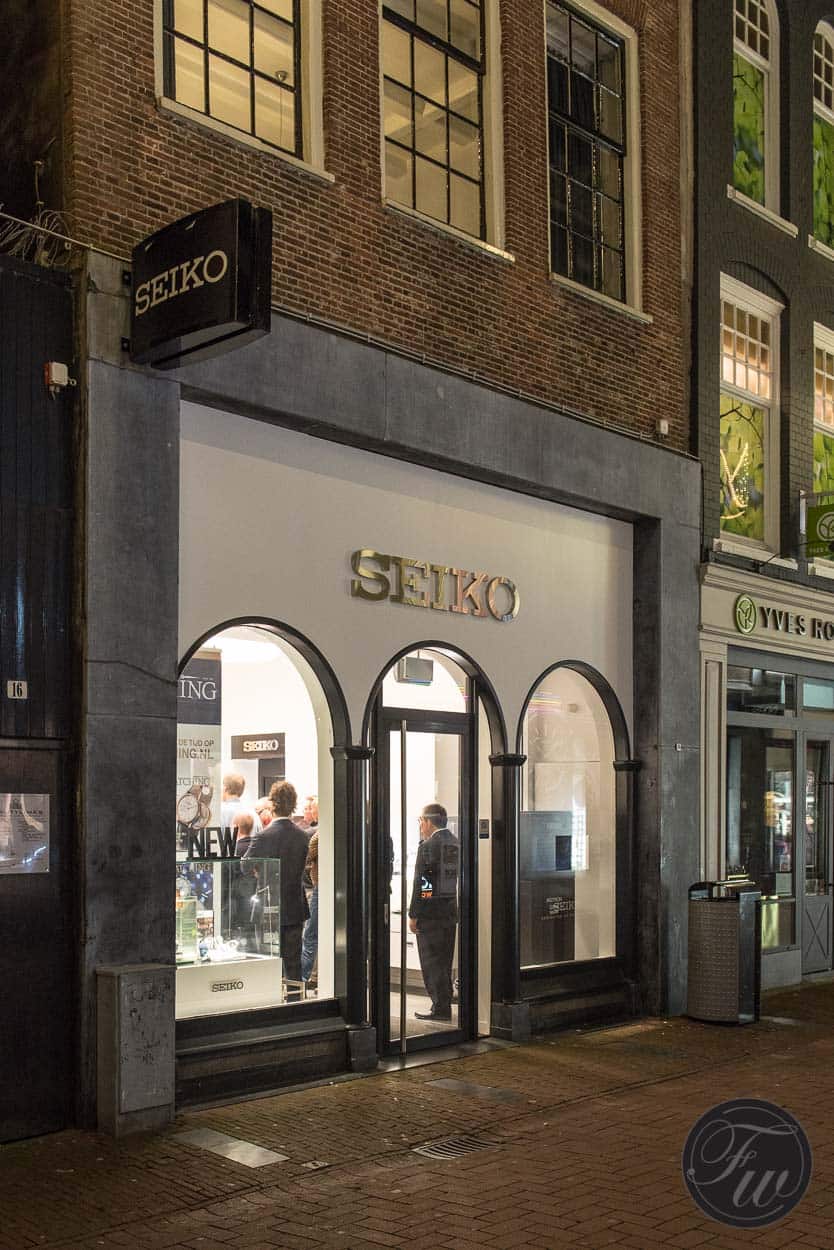 Seiko Event in Amsterdam
Watching magazine and Seiko Netherlands invited all guests at the Seiko boutique, where this event in Amsterdam took place. The guests were a happy mixture between die-hard Seiko fans as well as watch fans in general that were just curious to see and learn about these Prospex and Astron models.
Seiko brought an impressive collection of Prospex models from their museum in Japan, accompanied by one of the curators from Japan. Although all watches were treated with the utmost care, it was possible to get them out of the display and have a closer look. They even brought very early diving models from 1965 to high-tech models with digital displays and packed with functions. My personal favourite was the Seiko Prospex from 1975 they brought with them.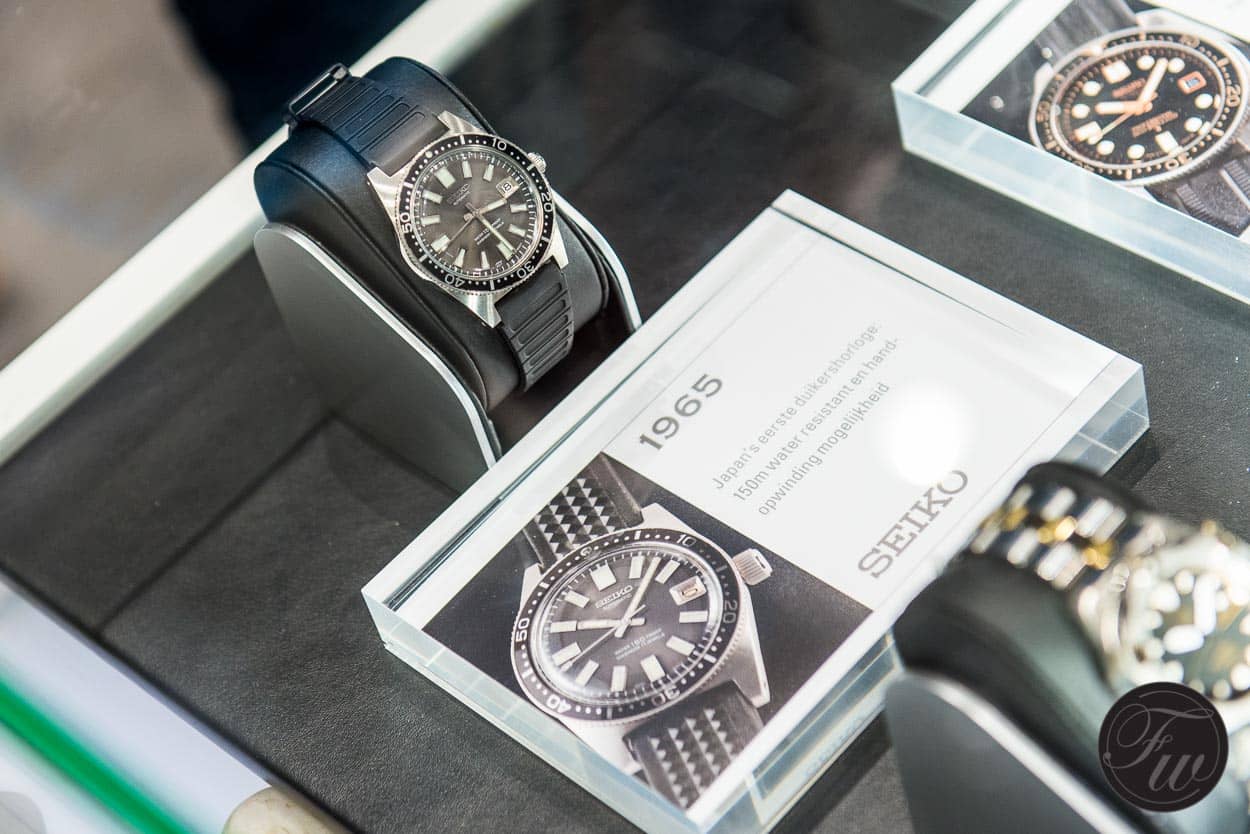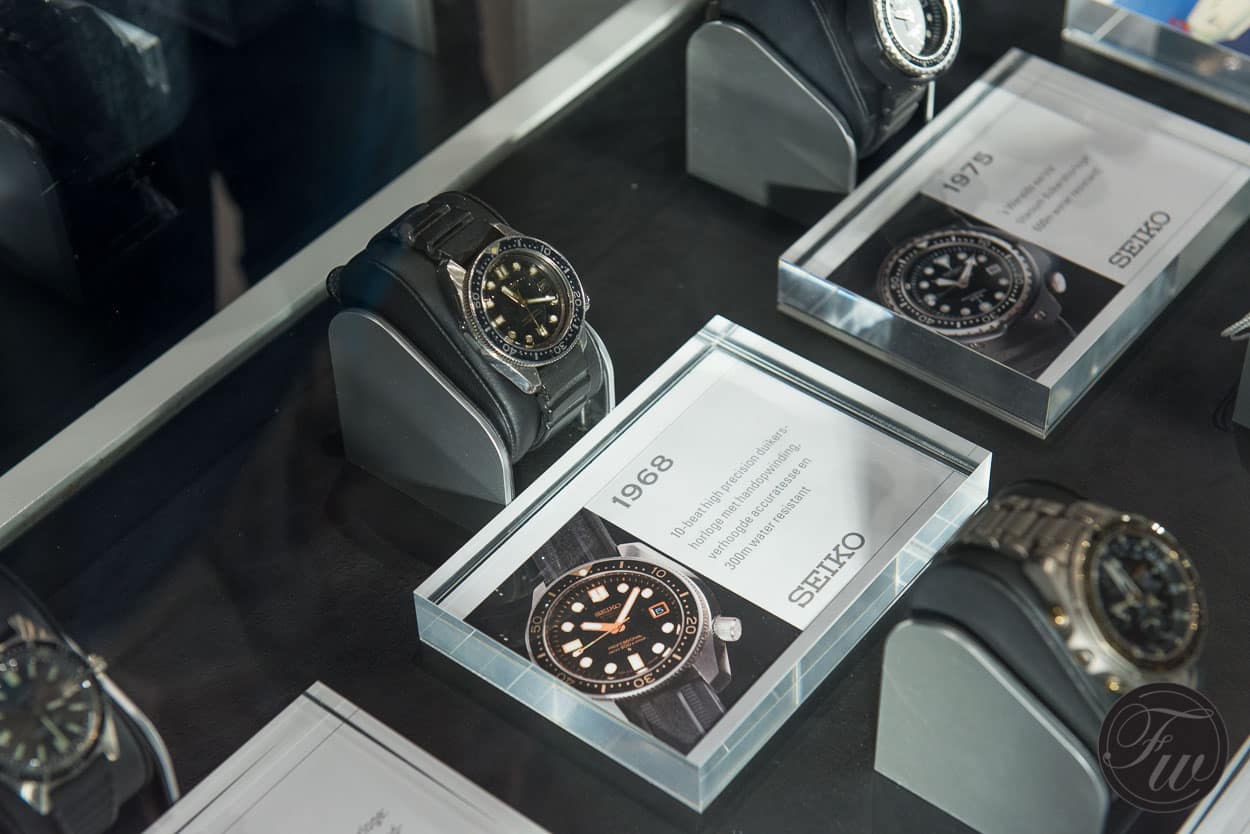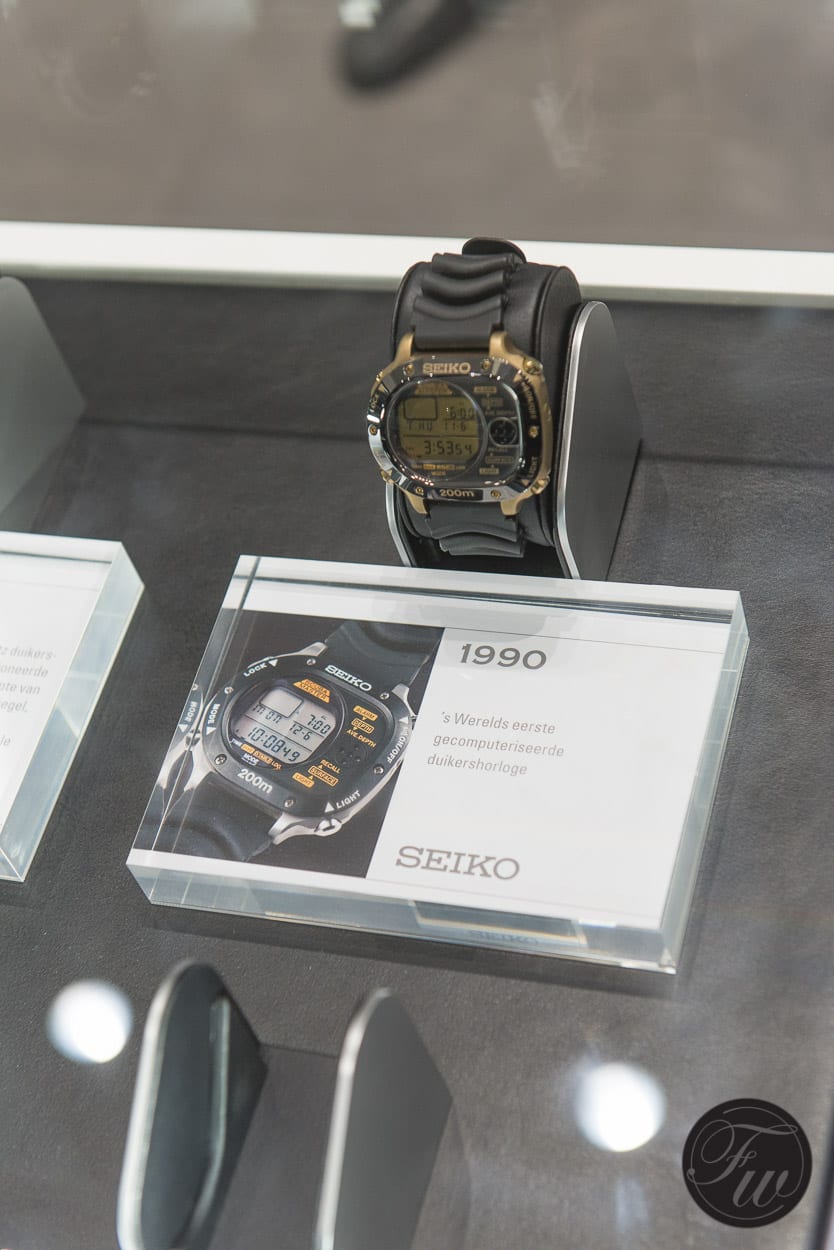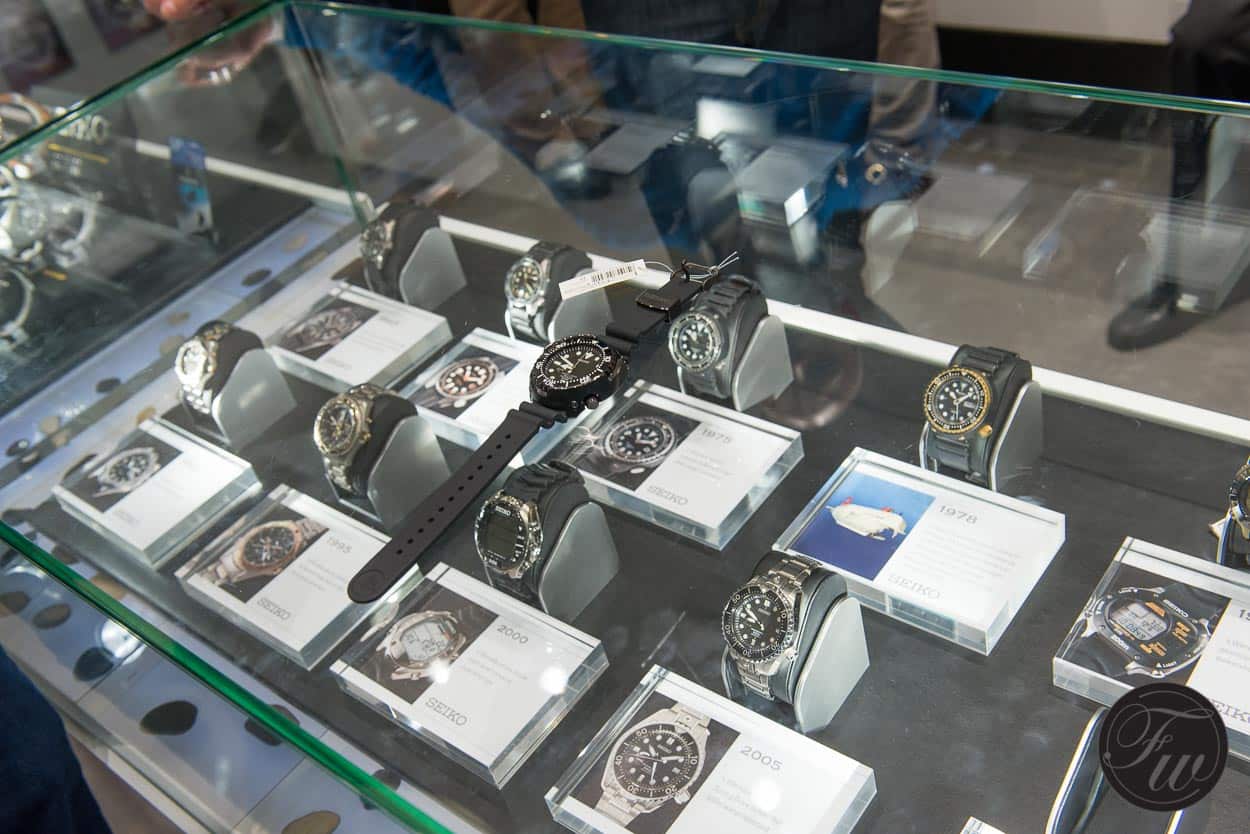 Seiko and Watching made the evening a big success, not in the last place because of the raffle of a Seiko watch. Just picked randomly from the list of guests, Tom won a beautiful Seiko model. Although he already was wearing a vintage Seiko diver (on an orange Isofrane strap), there is always room to add a beautiful modern diving watch.
He needed to grab the watch from a big bowl filled with water before he could put it on his wrists.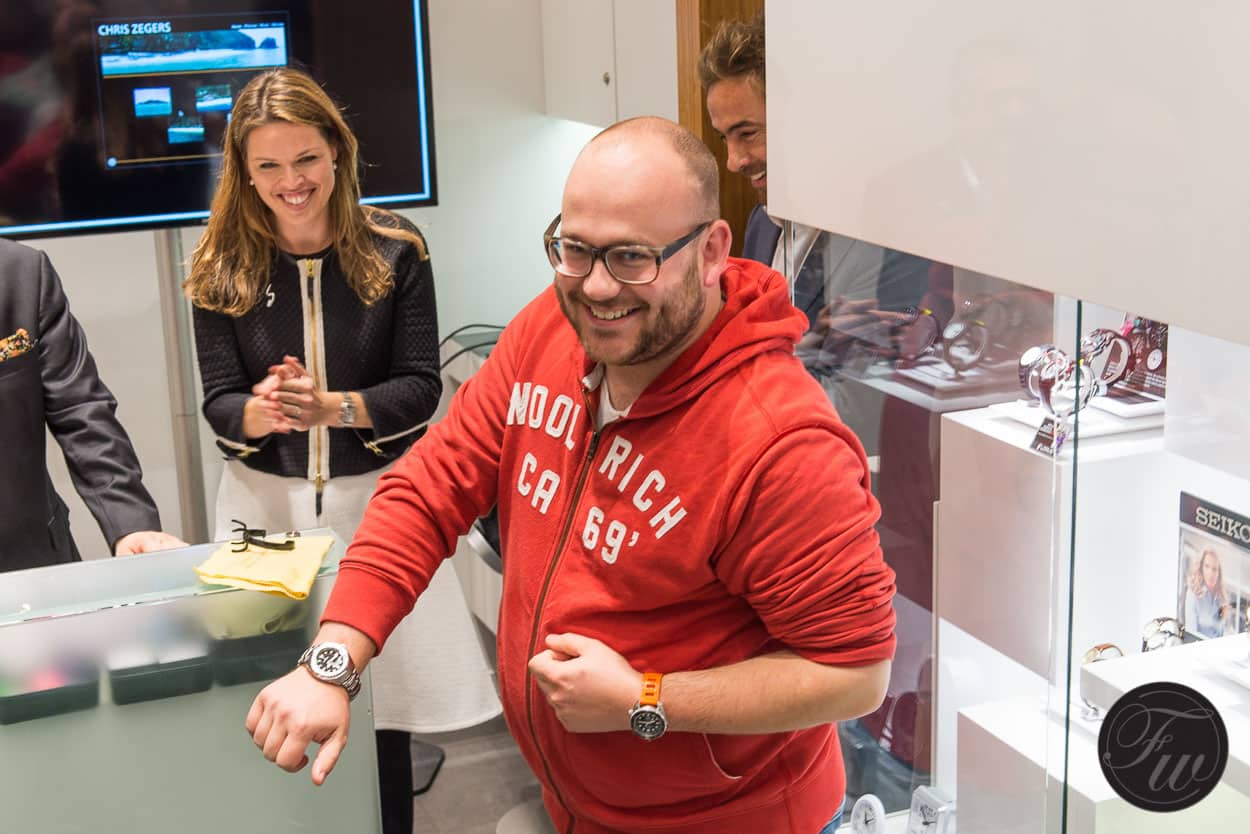 The guests of the Seiko event in Amsterdam were quite easy-going, they listened closely to the explanation from Seiko about the Prospex and Astron models and you could really label them as a 'watch crowd'. No champagne or caviar crowd at this watch event, which we applaud to be honest. It was all about watches.
If you want to read our in-depth review on the new Astron model, click here. You can find our in-depth review on the Seiko Prospex models here.
TV-presenter Chris Zegers shared an interesting story on diving and especially an adventure in which he got lost during his dive in a cave. Scary moments but all ended well (obviously). Whether a diving watch could have helped him is doubtful, but at least during his travels around the world he can use his Seiko Astron GPS which he received out of the hands of Seiko Netherlands.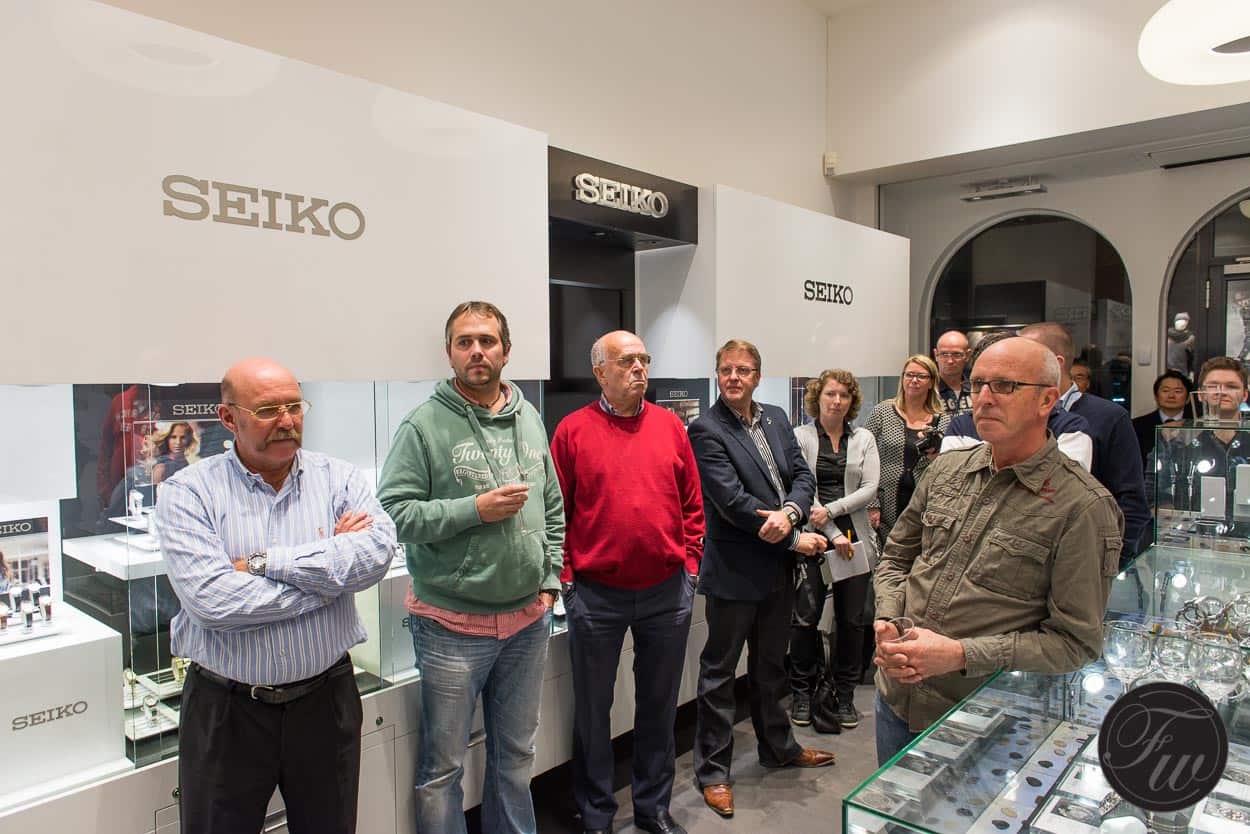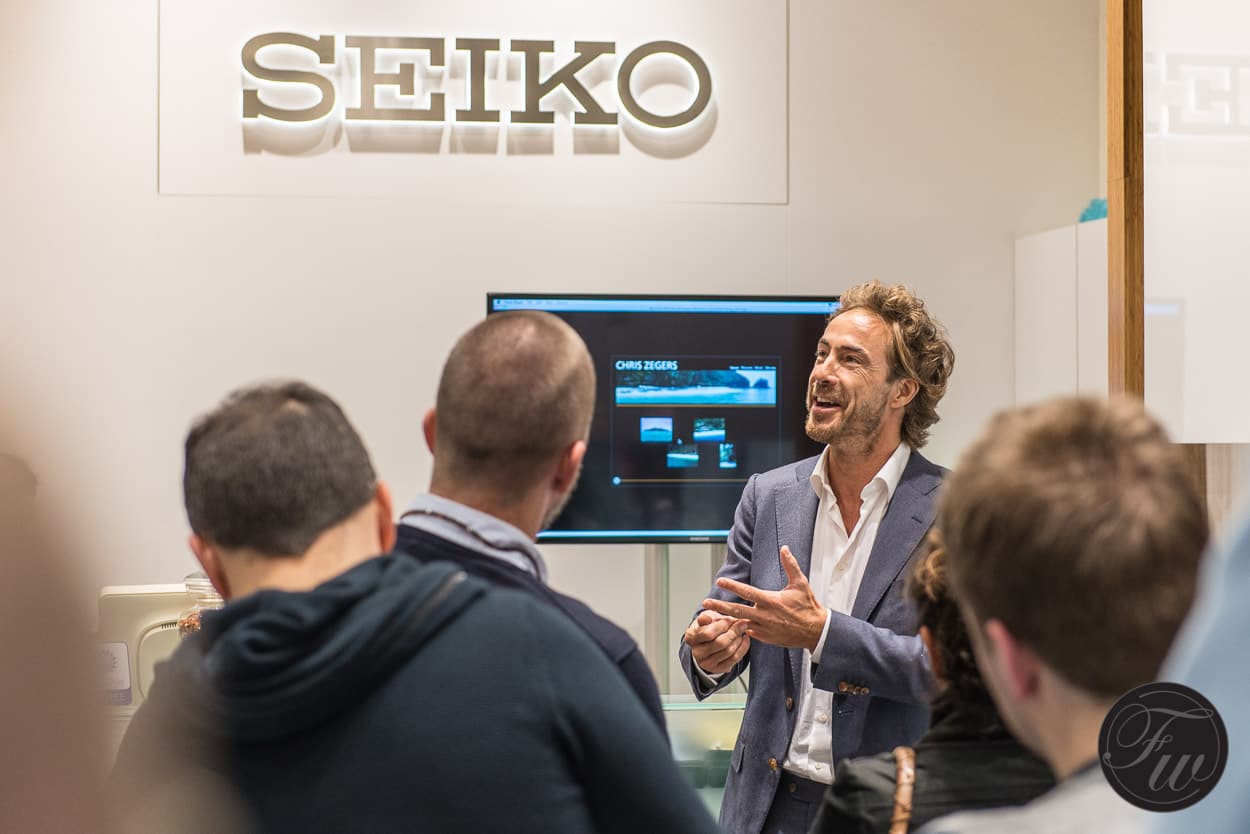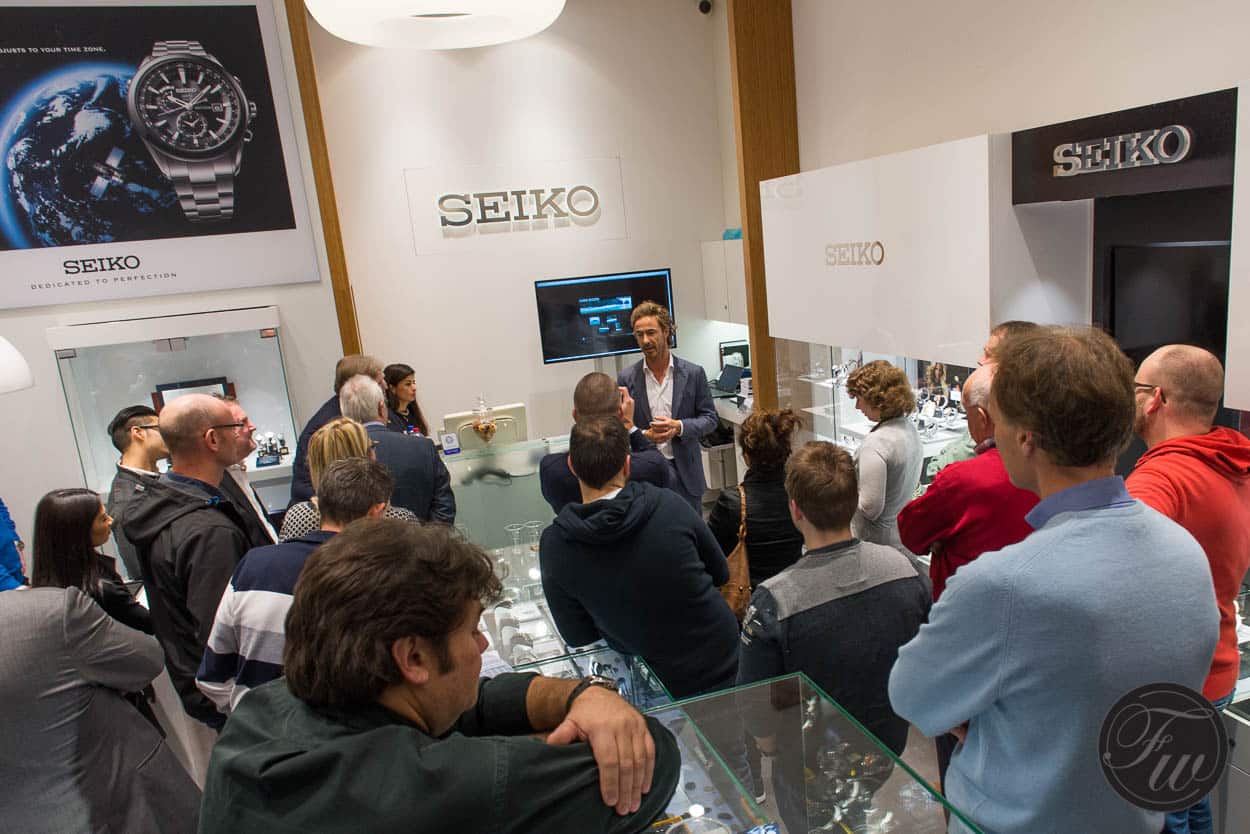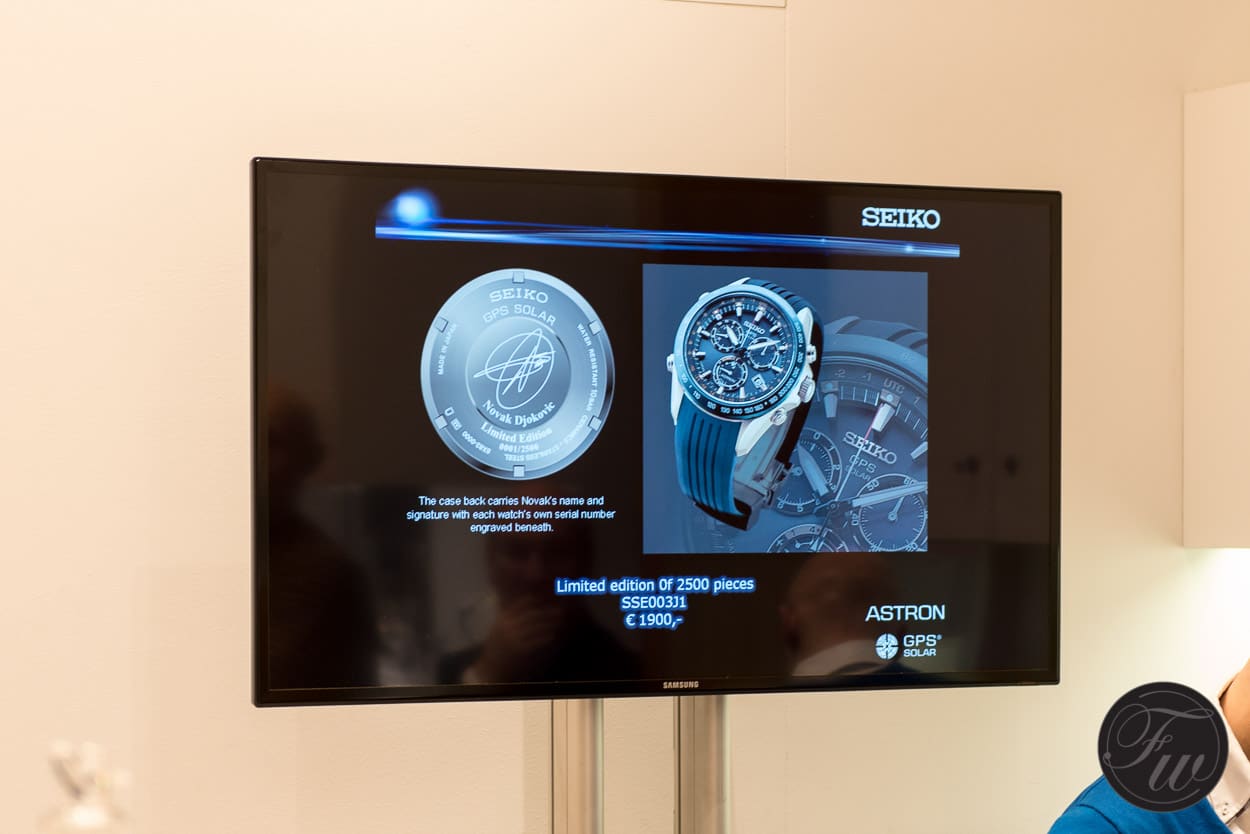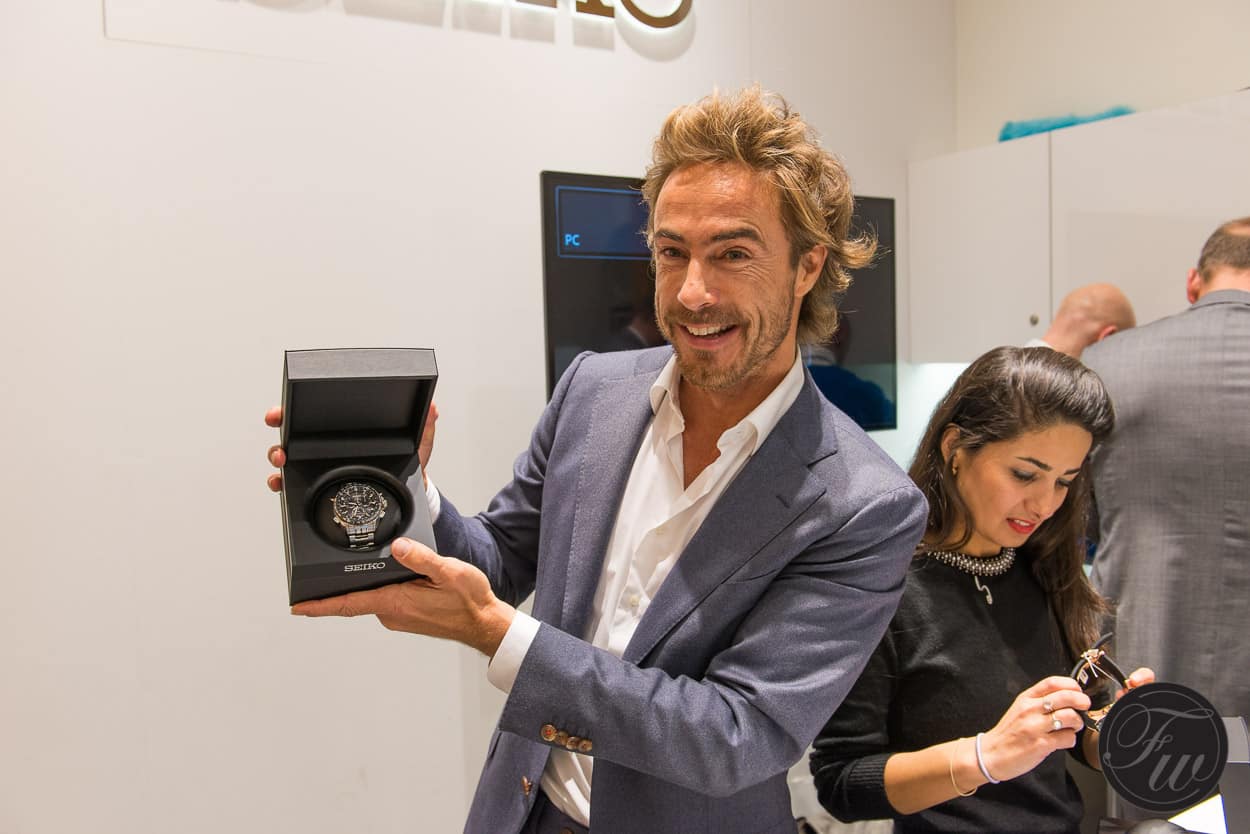 This short photo report sums up a great evening of the Seiko event in Amsterdam. Becoming Seiko enthusiasts ourselves here at Fratello Watches, we can't wait till the next one comes by. It was a very pleasant crowd and Seiko seems to be quite involved with their followers and fans.
More information soon in Watching magazine. See the photo gallery below for more pictures of the evening.