Video Review Of The Seiko 5 Sports Collection
Will this watch become Seiko's new best seller?
A lot has been written about the new Seiko 5 Sports, so we thought we'd take this new collection and discuss it on video. On the contrary to what people might think, it is not the official replacement model for the SKX007. But what is it then?
After neglecting video for way too long, we recently started to record videos of our events and to review watches. It is a bit different from writing, and we definitely need to find our pace and try to get used to the camera. That said, we are looking forward to doing more of these shortly. Our first video is about the new Seiko 5 Sports models (we did an introduction here), a collection that has been the talk of the town in recent weeks.
Gerard and Robert-Jan discuss the new Seiko 5 Sports watches and also talk about the comparison that a lot of Seiko SKX007 fans are making. It isn't a successor to this evergreen watch, but an entirely new model line (with lots of variations). The perception that it is a successor is logical, as the price is more or less the same (although the new Seiko 5 Sports is a bit cheaper when retail prices are being compared) and Seiko decided to us the same case design. But the Seiko 5 Sports is not a diving watch; it's a sports watch that has a water resistance of 100 meters. Enough for most people. The timing of the introduction is also part of the confusion, as the SKX007 has been discontinued and not much later, the Seiko 5 Sports is being introduced. So, which Seiko divers watch is the perfect alternative for the SKX007? We discuss it in this video.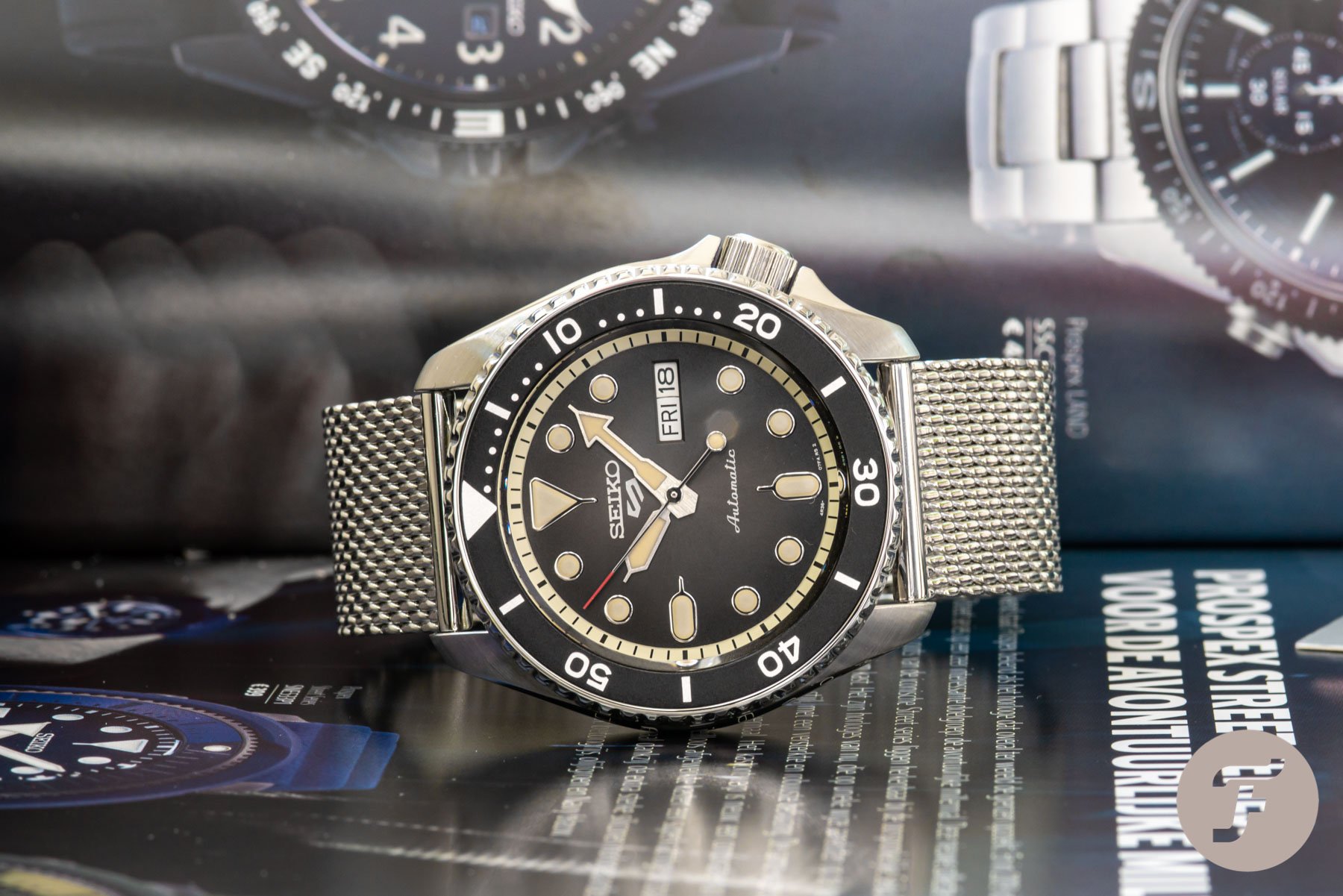 For more of our videos, make sure to check out our YouTube channel and subscribe.