What's (Not) To Like About The New Seiko Presage Style60's?
A closer look at these four traditionalists will tell you
When Seiko launched the first all-mechanical Presage collection in 2016, it was a clear statement. With the Presage line, Seiko presented affordably priced automatic watches that punched way above their weight. "Presage takes center stage as Seiko's leading mechanical watch collection," the Japanese manufacturer proclaimed. And although most watch fanatics focus on watches and collections with a longer history, Seiko wanted to focus on a new generation of mechanical watches for the current and future generation of watch wearers/lovers. But Seiko still needs inspiration from the past to put Presage in the spotlight. This time around, the brand has found it in the '60s. So, what's (not) to like about the new Seiko Presage Style60's?
When Presage debuted, Seiko had a pay-off for the mechanical collection: "Fine Mechanical Watchmaking. From Japan." was the slogan the brand used. Seiko could have put the word "affordable" in there somewhere but decided not to. It would have ruined the surprise you got from picking up a chronograph with a white enamel dial or a version with a black dial made of urushi lacquer and hearing the prices.
…Presage is a very diverse collection.
No, not 5k plus, but around 2.5k for chronographs that showed incredible attention to detail and with dials that could only be produced by highly skilled artisans. Nowadays, Presage is a very diverse collection. With hardcore fans who get goosebumps from lingo like "Tuna" or "Turtle", Presage is still the new kid on the block — a collection that still has to prove itself. With the four new watches in the Presage Style60's, Seiko introduces vintage vibes to the young collection.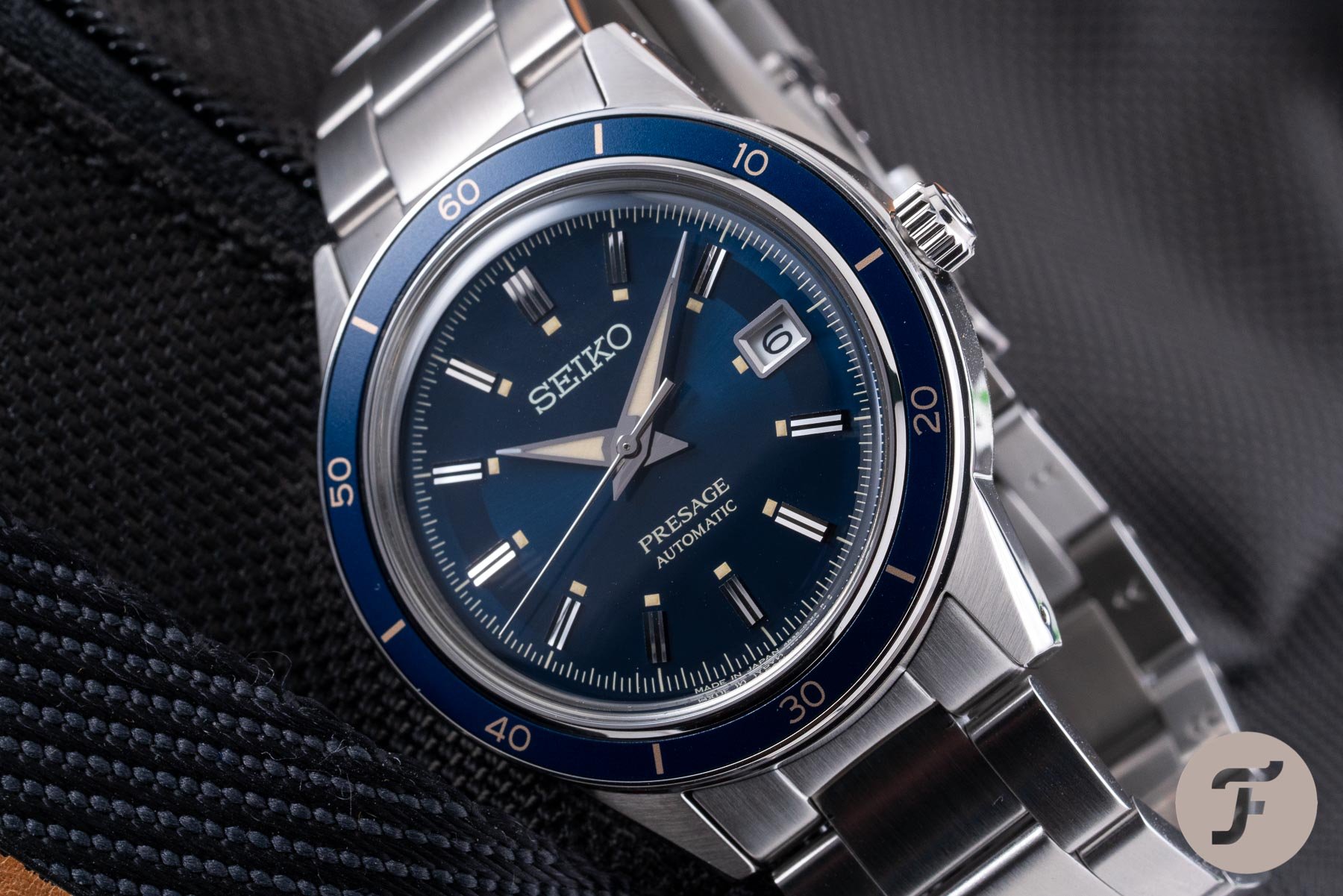 What's (not) to like about the new Seiko Presage Style60's?
Please welcome the white-dialed SRPG03J1, the blue-dialed SRPG05J1, the SRPG07J1 with black dial and brown bezel, and the black-dialed SRPG09J1 on a nylon strap. The versions with a steel bracelet cost €540 and the SRPG09J1 on NATO strap €490, so affordability is still very much in play with these Presage models.
… the four Presage Style60's you see here stick close to the look of the inspiration piece …
Earlier this week I wrote a piece about three new Presage models with "open heart" style dials. The four new versions with closed dials are very much related to these three. Meaning they also take inspiration from the same source (the 1964 Crown Chronograph). If you'd like a bit more background info, please check out the previous article. This one's going to be dedicated to the success of these new Presage models…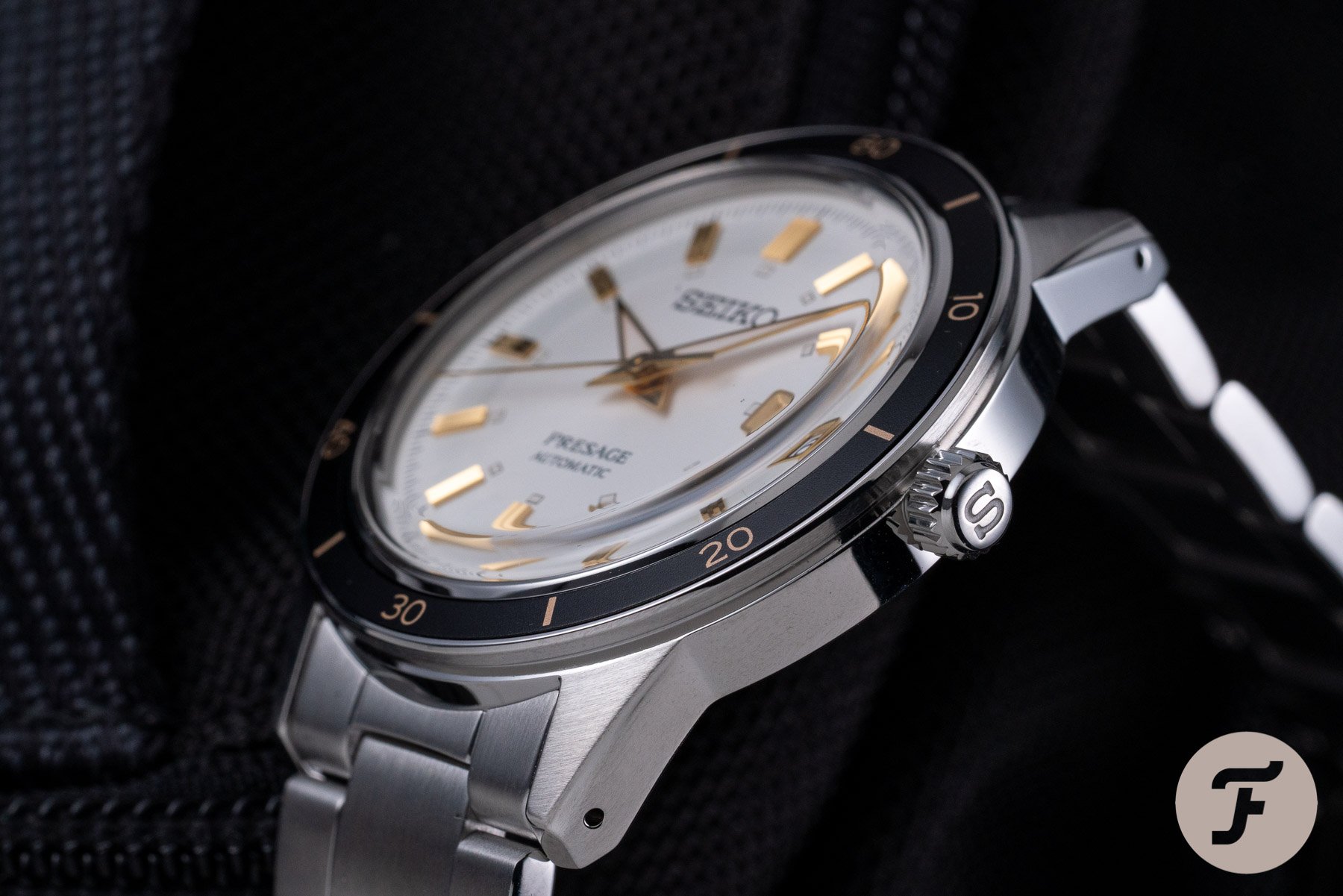 Because of the closed dial the four Presage Style60's you see here stick close to the look of the inspiration piece and also lack a dominant, inescapable contemporary twist. That's good news for someone who wants to buy something vintage, but wants modern-day reliability, and has a limited budget to play with.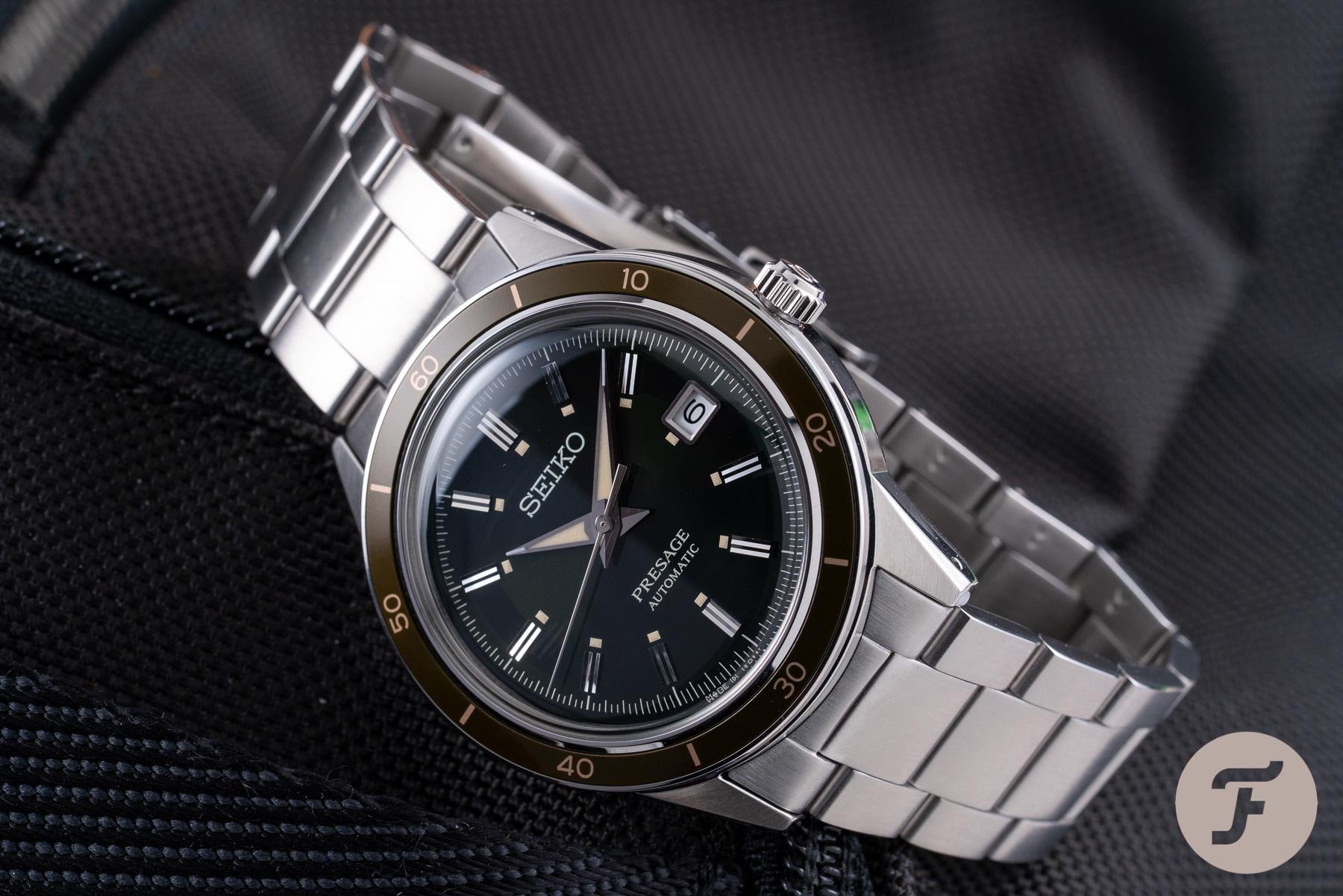 Retrospective sensations
The colors of the Presage Style60's quartet are earthy and introverted. The watches combine a vintage design foundation with contemporary elements. So what you get is a watch with a box-shaped glass, faceted indexes, and dials with applied indexes. The resulting timepiece gives off that warm retro glow that Seiko is starting to make something of a calling card. When it comes to the dark-dialed versions, the luminescent Lumibrite has a slightly aged color, adding another pleasing aesthetic wrinkle to the package.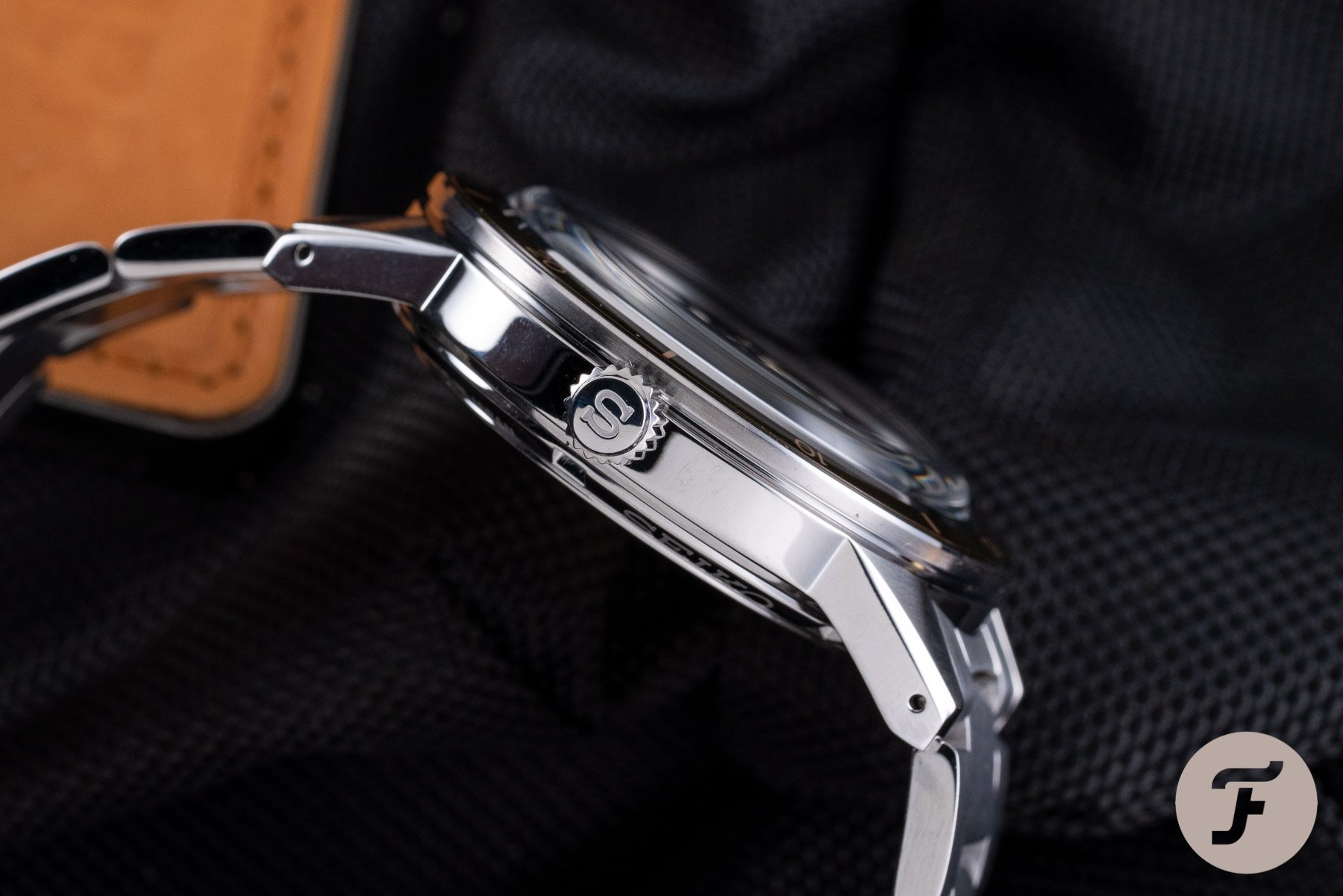 The rounded design of the 40.8×12mm steel cases (which are slightly slanted inward to ensure comfort on the wrist), presents a modern take on watch design. Presage still stands for attention to detail and finishing, and the carefully mirror-polished surfaces prove that. Brushed surfaces take on more "meaning" if they are paired with contrasting shiny surfaces. It brings light and life to an otherwise calm-looking watch.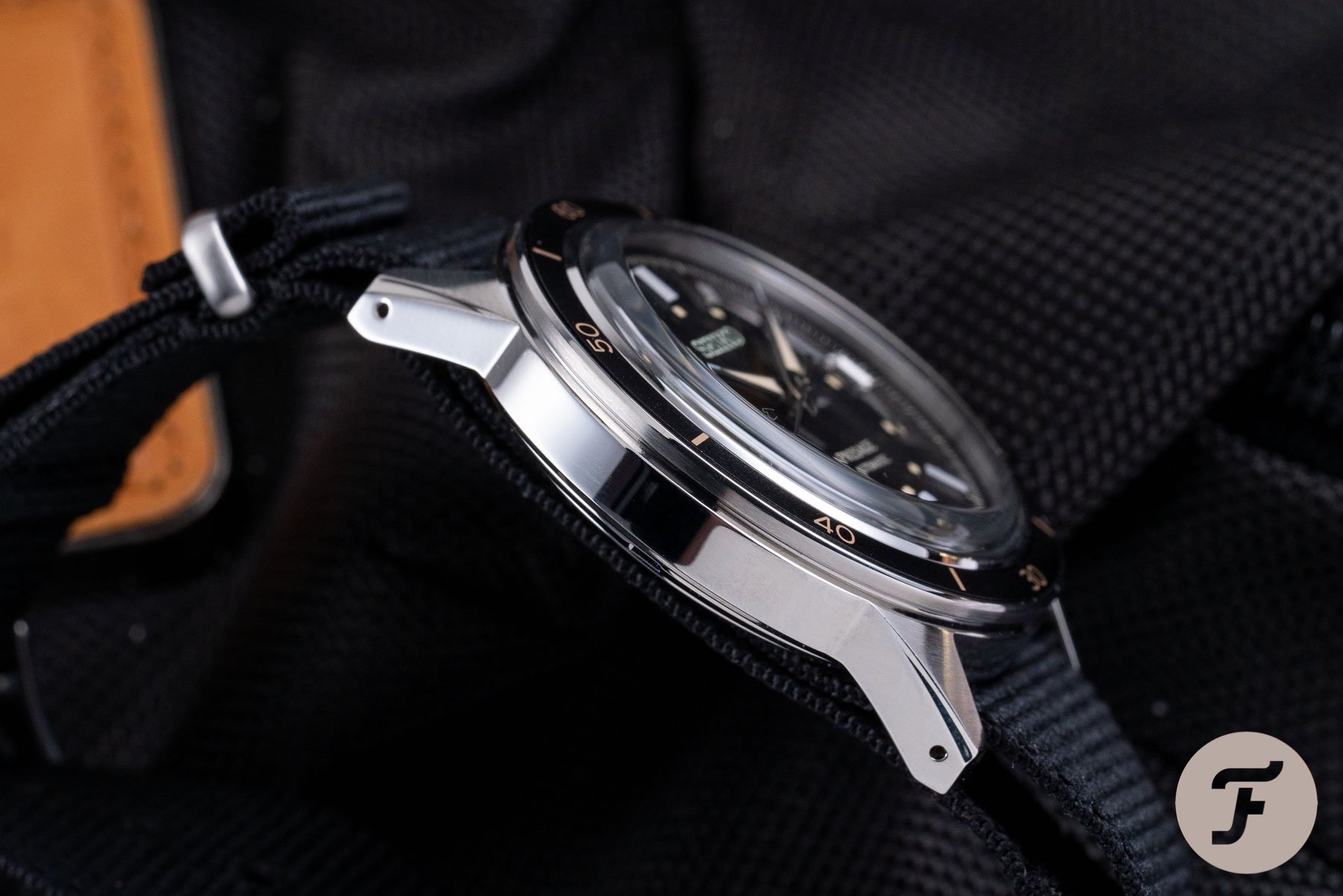 Retro done right
So, what's (not) to like about the new Seiko Presage Style60's? Not a lot to dislike, I guess, and much more to like. The Style60's feel is middle-of-the-road retro that speaks to a large audience. Retro has been king for quite some time and I don't foresee a speedy ending to its reign. All four new presage models are retro done right with nice color shades and subtle details like the applied indexes.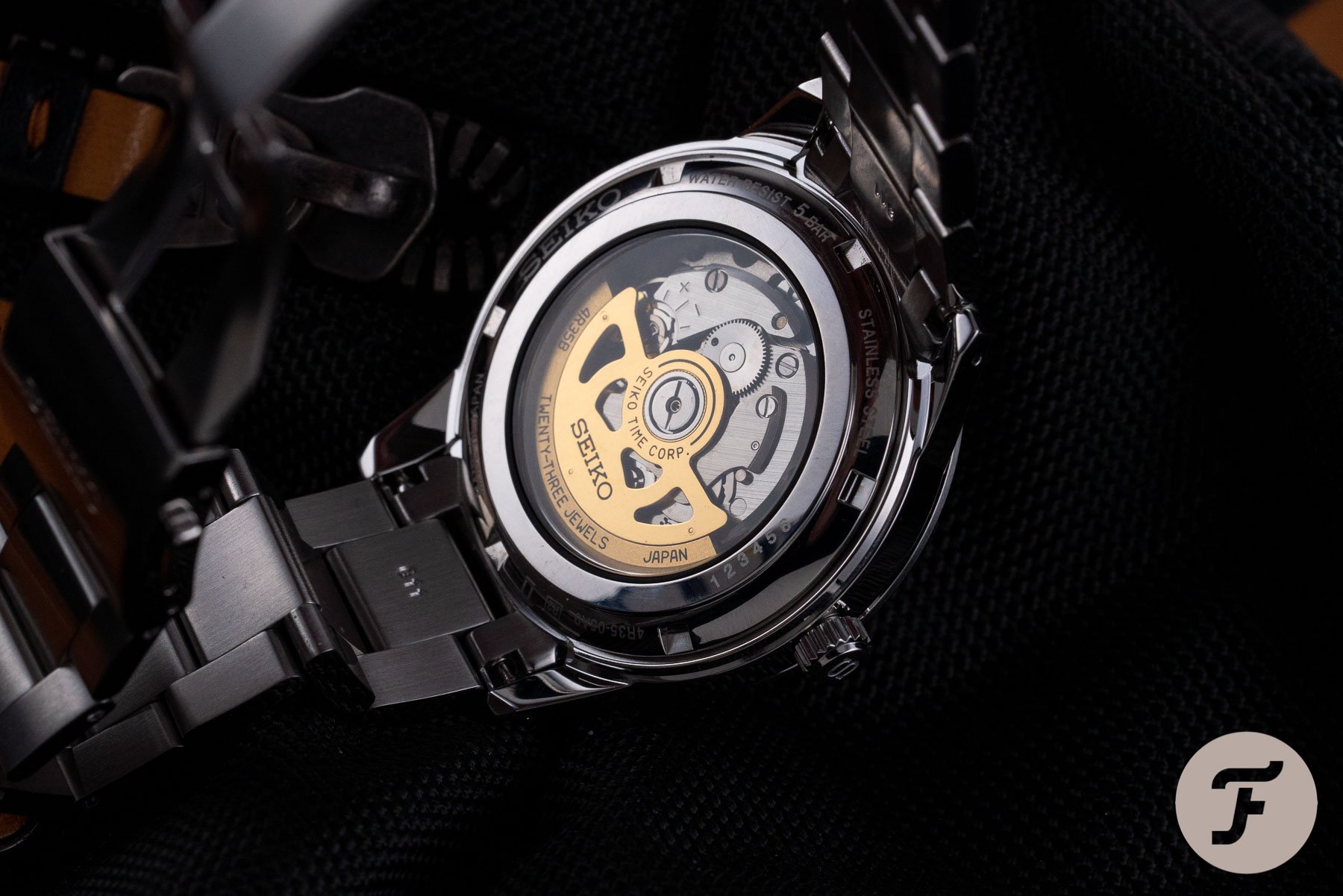 The automatic 3Hz caliber 4R35 takes care of the time and date and Seiko claims that the accuracy of this movement is between +45/-35 seconds per day. A dealbreaker for some, but probably not for the majority of the large target group Seiko is aiming at with its presage models.
For more information please visit the Seiko website.
Please find and follow me at Lex Stolk • Instagram
Watch specifications
Reference
SRPG03J1 (white dial), SRPG05J1 (blue dial), SRPG07J1 (black dial and brown bezel) and SRPG09J1 (black dial with nylon strap).
Dial
White, black and blue. Lumibrite on hands and indexes.
Case Dimensions
40.8×12mm
Crystal
Box-shaped Hardlex
Case Back
Screwed transparent case back
Movement
Automatic caliber 4R35 with approximately 41 hours of power reserve.
Strap
Steel bracelet with three-fold clasp with push button release, or nylon strap
Functions
Hours, minutes, seconds, and date. Seconds stop.
Price
SRPG03J1, SRPG05J1, and SRPG07J1: €540. SRPG09J1: €490.