#SHADESOFGREY: Sharp Watches From H. Moser & Cie, Oris And Omega With The Right Gear To Go With Them
I want to wrap my car in Nardo grey vinyl and rock some Canopus Gold
Grey can be seen as a nondescriptive and cold color, but in reality, it can be so much more. The razor-sharp Audi RS color Nardo Grey appearing on vinyl-wrapped M3s by arch-rival BMW only underlines one thing. Like the new look for the Oris Big Crown Pointer Date, there is an inherent elegance to a sharp grey that just works. But, there are an equal amount of grey items that will look at home in a hospital ward if you get it wrong, so just be sure to pick the right shade.
Consider this my curated collection of some of the coolest items to be born from the grey mists of COVID boredom. Watches and gear in #SHADESOFGREY are cool accessories that work with dark blues and blacks but will fail with beige. And as with many colors, do not wear it head to toe unless you want to look like an android or one of those human statues on street corners.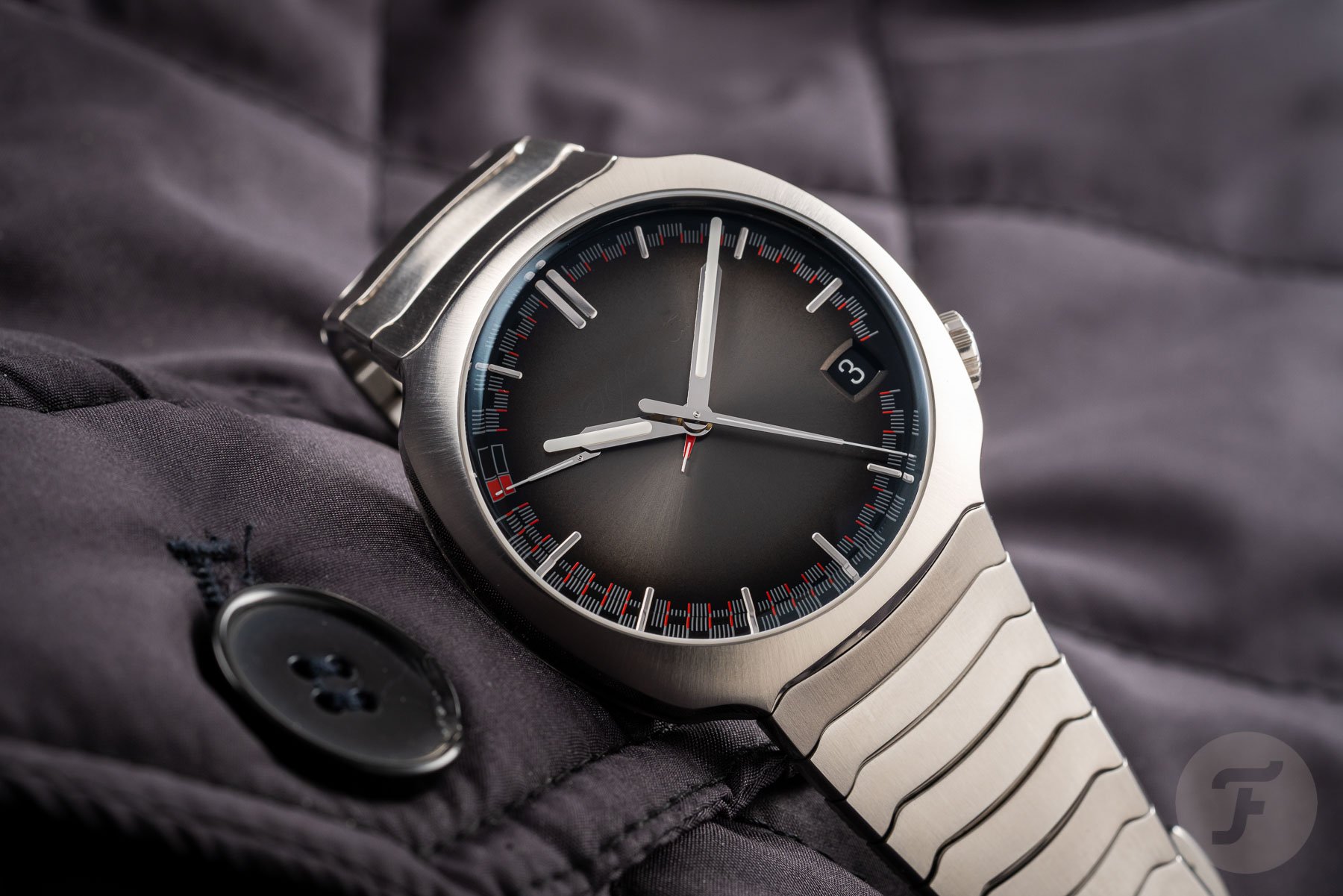 H. Moser & Cie Streamliner Perpetual Calendar
I stumble over my words every time I see the H. Moser Streamliner. Trying it on my wrist last year did not help things — the watch is to die for. Before anything else, you notice its sleek shape because it is so different. The armadillo bracelet with its super-tight tolerances flows from a cushiony, tonneau-like case, the futurist shape of which is truly indescribable. Any watch from H. Moser & Cie, even with a grey dial, is guaranteed to be dazzling. The grey sunburst fumé dial can only be classified as exquisite; it is minimalist, but with plenty of quirks. And this watch packs the world's most discreet perpetual calendar. See that tiny red needle poking out underneath the hands? Each hour marked by a sharp lumed baton also represents a month. Get it? Add a cool date window at 4 o'clock and a quirky power reserve at 10, and I can assure you of one thing: it will enthrall even the most blasé of your watch-loving mates. At $54,500, it's money well spent.
The Nardo Grey automotive phenomenon
I don't know if it has roots in stealth wealth, but the fashion of quiet-colored supercars is here. There's none better to represent this than the Crisp (yes that is a capital C) and cold hue of Audi's Nardo Grey. Perfect on a beastly RS6 with black details, it has now become one of the hottest colors for repainted and vinyl-wrapped performance cars. The image above of an M3 seriously proves that point, and gone are the shouty bright reds and blues. There is something ultra-fresh about this battleship grey, and unless you've been living under a rock for five years, you'll know about vinyl wraps. If anyone offers it for your car at €500, then picture the wrinkles and walk away. Get someone good for €1,500 to €3,000, and you'll have sleek perfection, with the added delight of protecting the paint job for a later sale or even another swap. Bright Lambo yellow next time?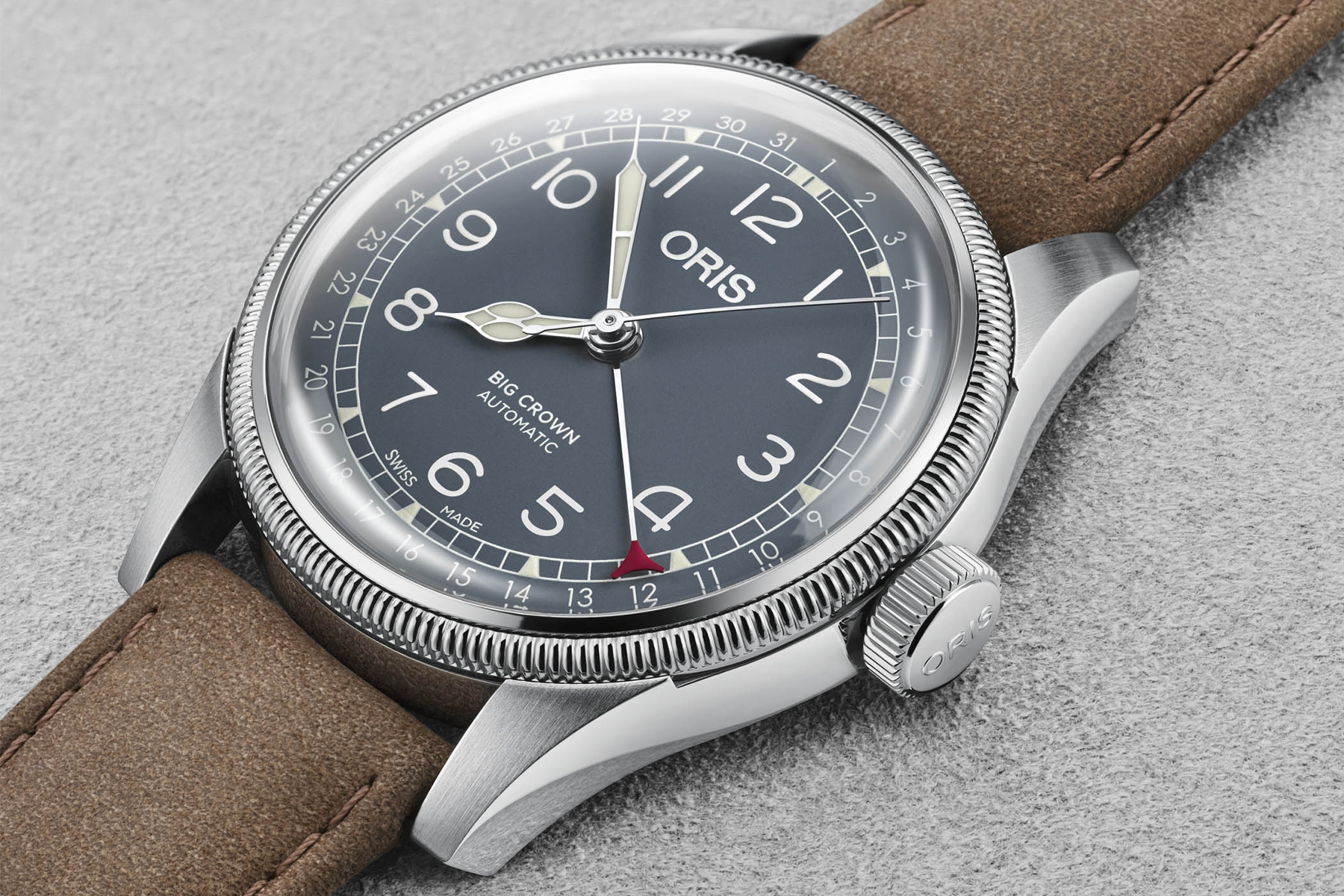 Oris Big Crown Pointer Date
This suave Oris Pointer Date hasn't got the new Calibre 400. But the solid Sellita SW200-based caliber 754 makes for great-value, mid-sized elegance. The classic design of the tool-ish brushed-and-polished case with the Oris coin-edge bezel makes for a great everyday watch. And though you're not supposed to pair grey with light browns (says my classy wife), it actually works here. The slightly distressed soft leather strap is a great match, and how clean and crisp even this busy dial looks! The formality of the grey matte surface makes for a muted calm, and who can resist that glossy red calendar pointer tip? It all somehow gels, and though Oris has come out with sleeker models lately, the cathedral hands belong here, for sure. Whether casual or elegantly paired, this white-on-grey dial makes for a sharp Big Crown Pointer Date. This non-limited edition could be yours for €1,930.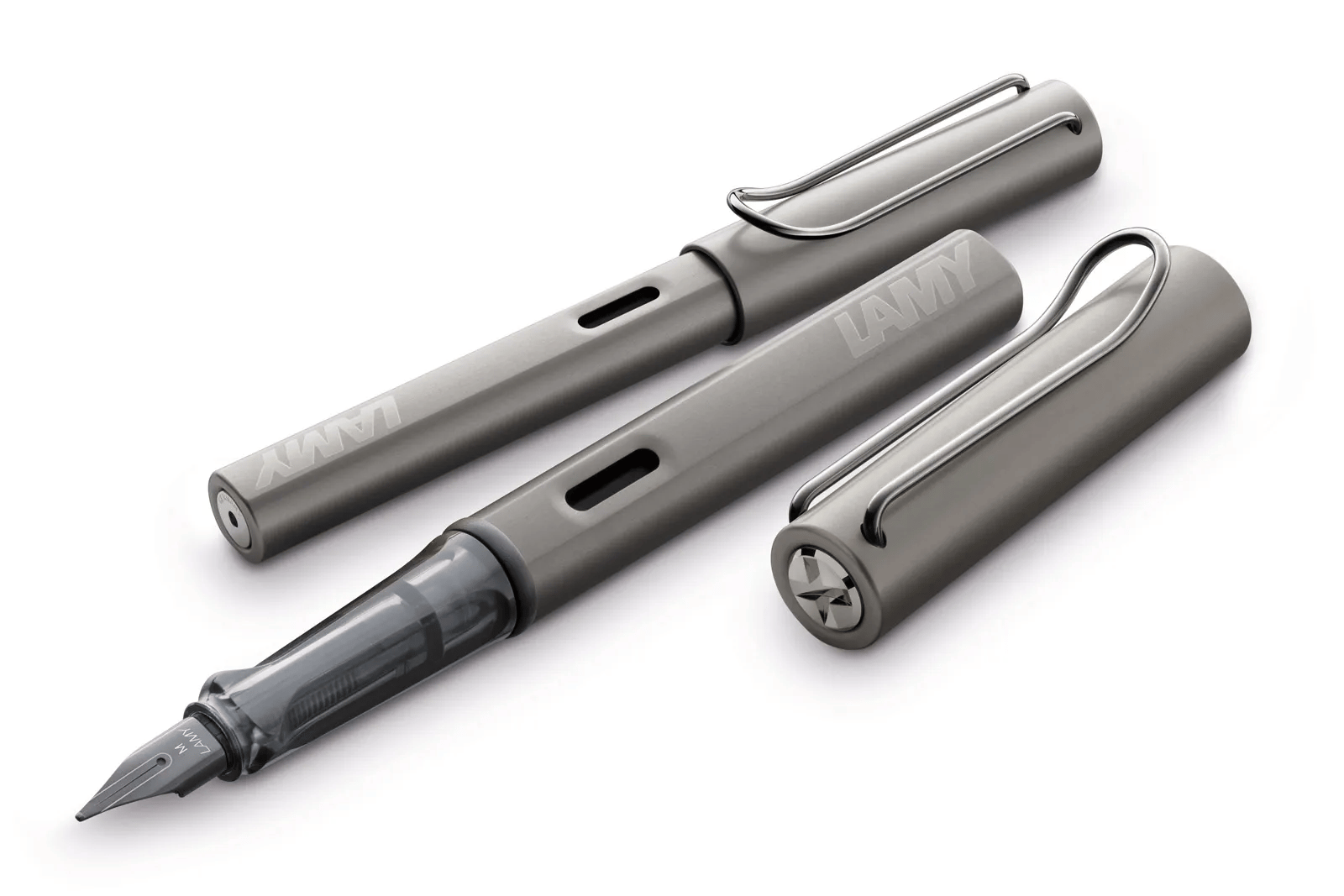 Lamy LX grey ruthenium fountain pen
For those of you who follow us, you'll notice that within the team, both Robert-Jan and I are into pens as well as wristwatches. In 2022, seriously? Well, consider this: do you get stressed out at the office and need a fidget toy or stress ball? Try writing your notes and tasks on a notepad or in a quality notebook instead. Not only will you remember what you are noting down as you are writing it, but it will also help you to calm down. In a world of keyboard clickery, crossing a task off the list instead of clicking that taskbar is satisfying. And come on, how much do you think your partner will appreciate receiving a cute, little love note? Not the same as a text message, is it? And Lamy is both German and resolutely modern, whether you pick a sweet-writing rollerball or the epitome of zen writing, a fountain pen. Pick up this grey ruthenium LX for about €59 from any good retailer.
Omega Speedmaster Canopus Gold
I know, my favorite Speedmaster might not be grey in the truest sense. But its silvery dial is indeed grey in some light, and to be honest, I just wanted an excuse to fit it into this story. As with many of the other watches and items here in this #SHADESOFGREY article, there is a rich and understated elegance in this piece. The brushed, heavy bracelet takes on a completely different persona as a stealth-wealth protagonist. It might even feel ironic, as our venerable Speedmaster is a tool watch, the type that times burning rockets and literally saves lives. But trying this on before Christmas left a lasting impression on me, as well as a weighty indentation on my wrist. I do love the Moonshine Gold of RJ's Speedy with its deep black onyx details, but this? It's perhaps the best example of soft, understated elegance in 2021. It's an investment of €45,100, but surely, it's worth it.
Common Projects grey leather sneakers
Common Projects might look minimalist verging on simple, but the brand's success is well-deserved. These sneakers are a great way to dress down a suit, and the materials and sleek look will make them seem right at home. The cult brand places an emphasis on quietly spoken quality that fits well with the reserved color of grey. And the soft comfort? Once you buy one, the dangers of you wanting another pair of these soft sneakers are very real. Comfort is king, and this is sneaker tailoring at its toned-down and unlabeled best. Pick these up from Mr. Porter for $410.
So, did I stray too far into monochrome territory here, or are you already googling for some grey Air Jordans? Let us know your feelings on the discreet charm of grey in the comments, and drop any of your suggestions down there as well.
Find me and follow me at @thorsvaboe