Small Watches — Are They Only For The Hardcore Aficionados?
While the trend seems to lean towards smaller watches, many mainstream brands just won't follow. What is going on?
Trends come, and trends go. The early 2000s saw a rise in large watches. Fueled by Panerai, U-Boat, Breitling, and fashion brands such as Diesel, watches got bigger and bigger. Other brands started to boost sizes and add larger options to their lineups. Today, a resurgence of interest in vintage watches combined with the typical action/reaction cycles in fashion triggers a demand for smaller watches. Still, many mainstream brands continue to push out larger models. How come? Could it be that the smaller-watch trend is something for the aficionados only?
Let me share my personal thoughts on the subject. I think we might be in less of a small-watch trend than we tend to tell each other…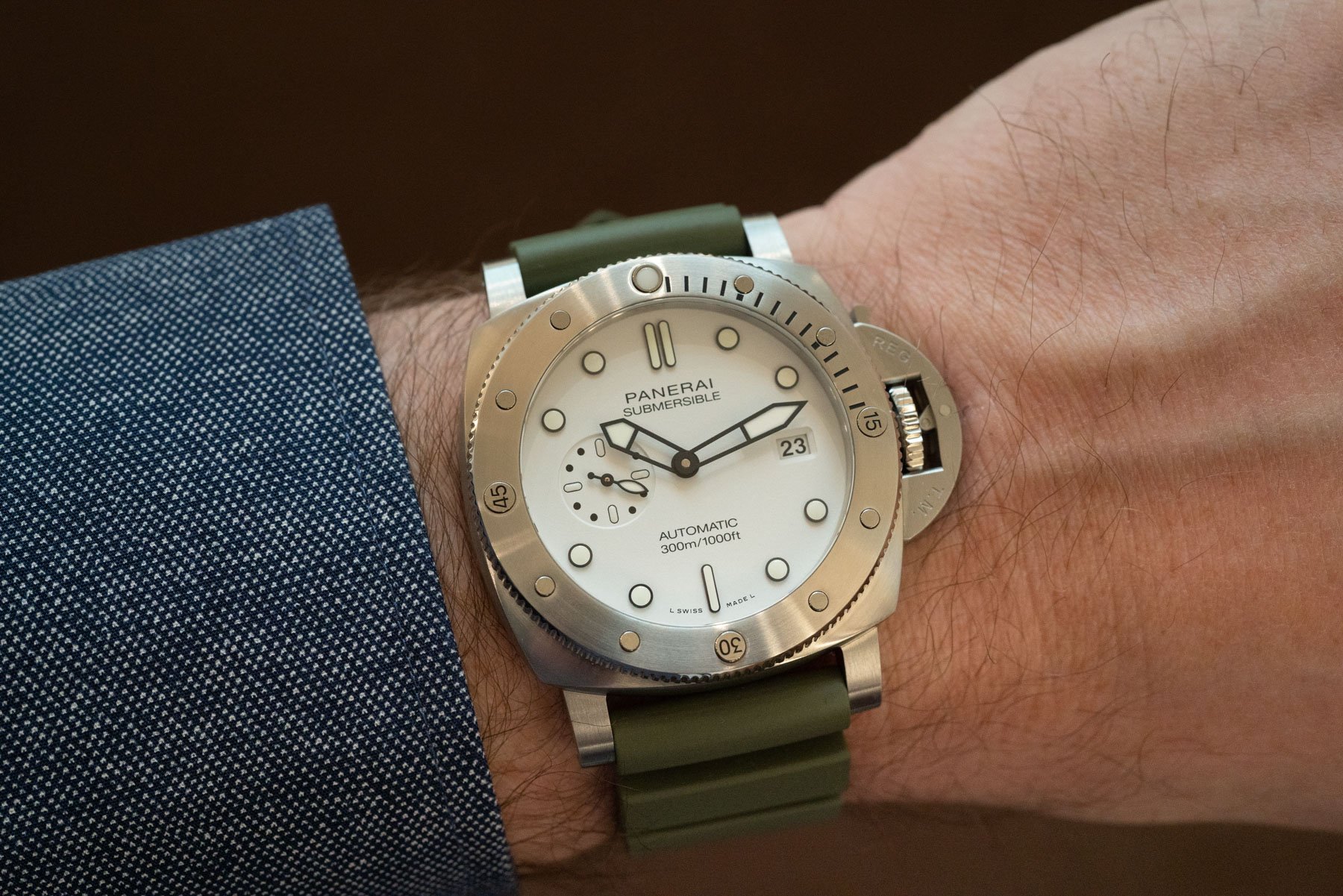 Don't take it personal
I already know some of you are going to end up in fights in the comment section below. Somehow, we have projected all sorts of connotations about masculinity/femininity and identity onto watch sizes. Many of us seem to get offended when a watch is too small or too large for our liking. It's unfortunate, really. We don't get equally hot-headed when we dislike a color or case shape.
So let me try and cool things down a little bit up front. This article is not about my personal preferences. It is not about yours either. I am just looking into what is going on in the watch world. I think it is safe to say that we all prefer different things. and there really is no need to fight each other over it. There are thousands of watches to choose from in all sorts of sizes. No one is short of options. So please, live and let live, mmkay?
Now, a bit of a disclaimer: I will not try to define "small" and "large" watches. I am looking at broader developments here. A 39mm dress watch might be considered large, but a dive watch of the same size might not. And yes, we could get into a whole argument about diameter versus lug-to-lug and so on. That's not what I wish to get into here. So I will just discuss smaller and larger watches and presume that you will catch my drift.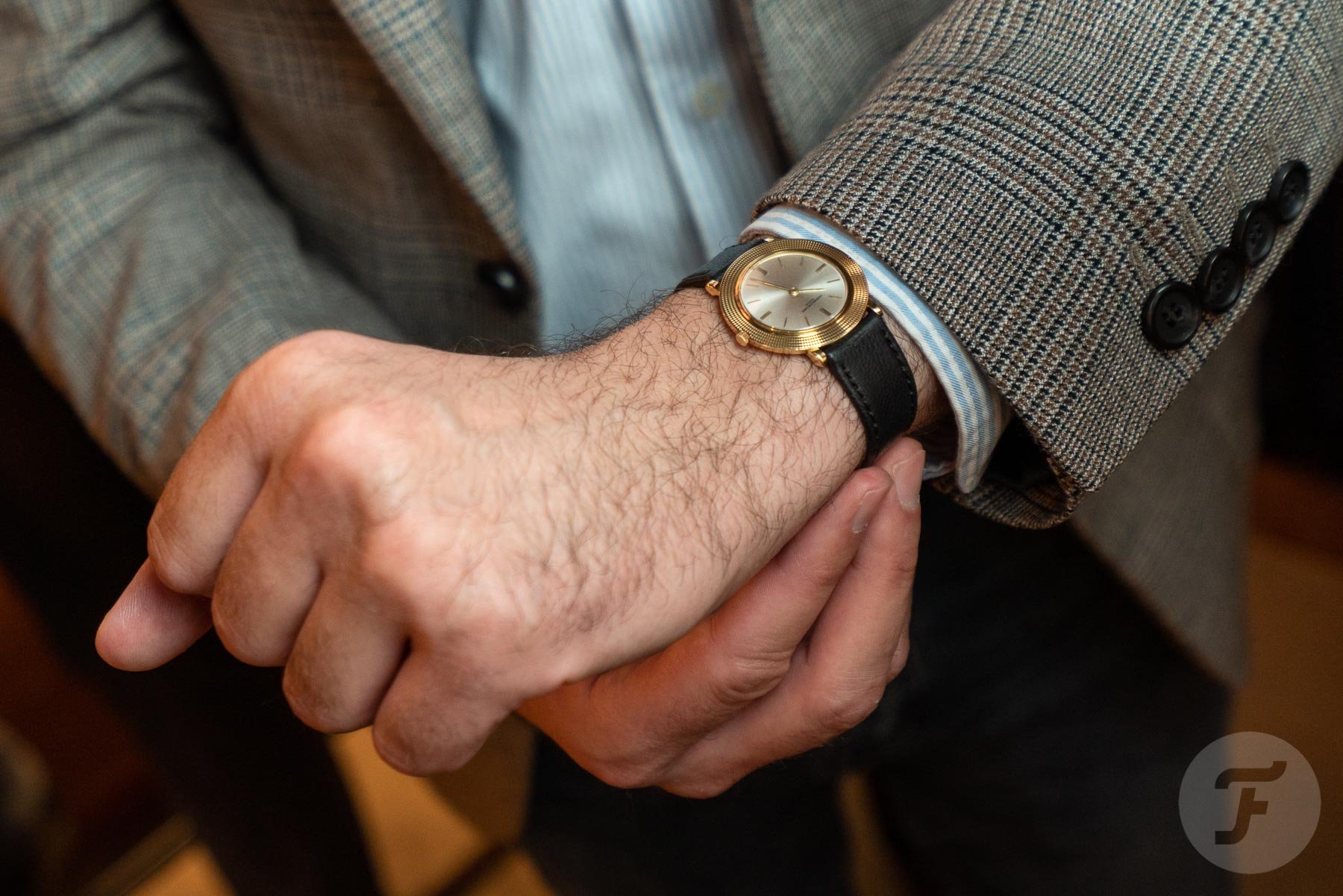 Leaning towards small watches
As I can clearly tell from the comments we receive (as well as those from other watch blogs and magazines), there is a widespread assumption that watches are getting smaller again. It does not really matter whether you like it or not; it seems to be widely regarded as a given. I am well aware that a large chunk of you prefer larger watches. However, it seems that most would agree the general tendency of the watch world is moving toward smaller watches.
You can actually see this in the market too. Vintage dress watches are appreciating, and so are 34 and 36mm Rolex watches. They were left in the dust by sports models before. In the past couple of years, though, they have really caught up. The growing popularity of Cartier is another sign pointing in this direction.
The question is, are we really heading towards smaller watches? Or is it just a small group of aficionados? And if that is the case, are they ahead of the pack or just a separate entity altogether?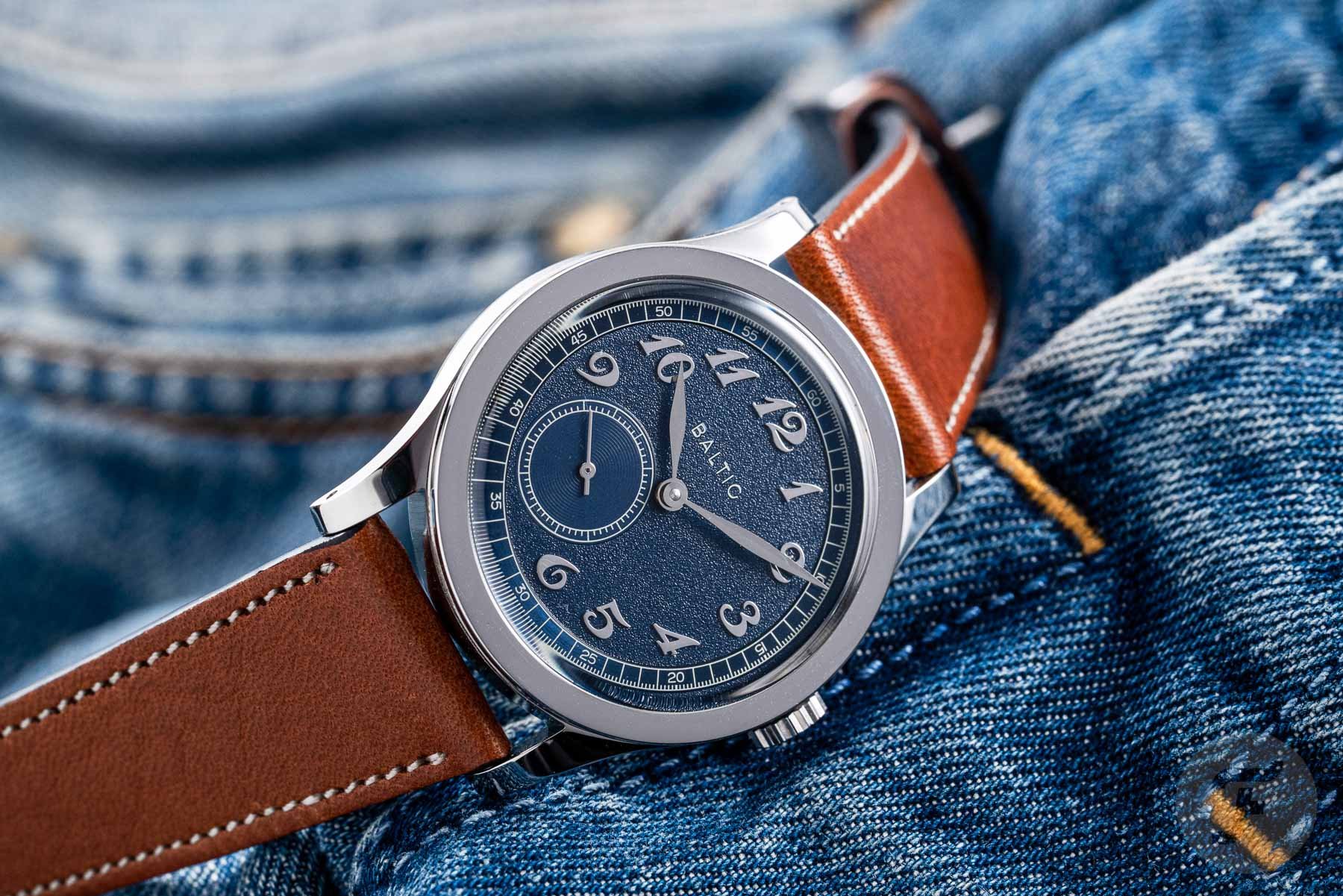 Microbrands responding with small watches
There are, obviously, many differences between so-called microbrands and mainstream brands. One is particularly relevant to my question. It is the fact that microbrands' clientele is comprised almost entirely of hardcore aficionados. Mainstream brands care a lot less about us since the vast majority of their sales come from much less-informed (or less-obsessed) mainstream clientele.
Microbrands have been eagerly supplying us with smaller watches. It makes sense since they have their ear to the ground in watch lovers' circles. And we happen to think the world is moving towards smaller watches. And we buy them en masse. Or actually… not en masse. We buy them in the very limited numbers that these microbrands put out. And those numbers make sense since we are only a relatively small group as watch geeks. The masses seem to be otherwise engaged.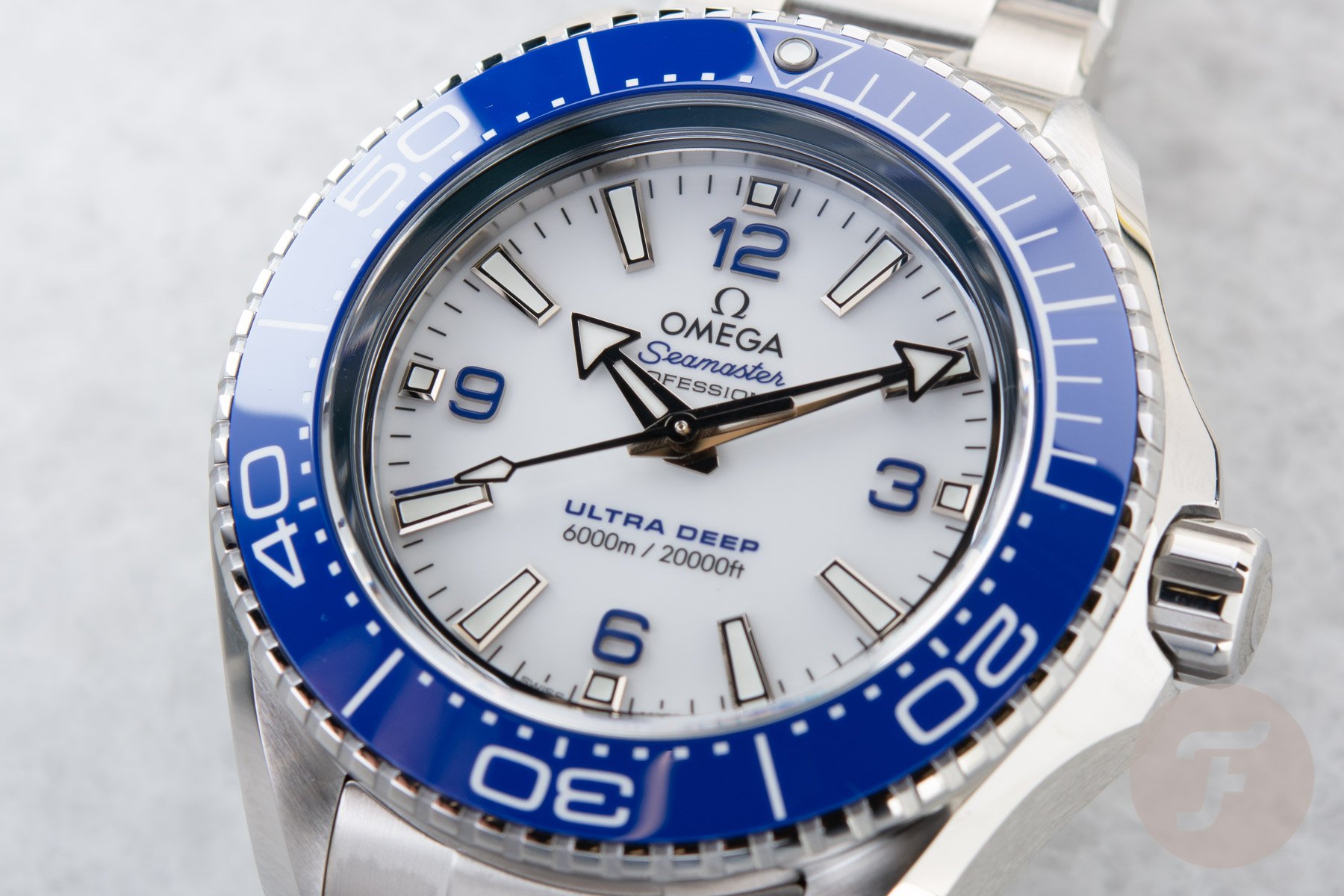 Are the masses remaining with larger sizes?
I used to be surprised every time a mainstream brand released a watch that I (as a vintage guy) considered oversized. Are they blind? Don't they see we want smaller watches?
Here is my theory: they see very clearly. They read our articles. I know they follow your comments. They see what microbrands are releasing. They, however, sell their watches in luxury shopping districts. And the public they encounter there does not typically care for a 34mm men's watch. They want their Tudor Ranger to measure 39mm (at the very least). They love that the Seamaster is now 42mm rather than 41. A 44mm Rolex Deepsea? Nice and rugged!
It seems, then, that in order to sell watches to a large audience, you need substantial sizes in your offerings. It might be just me, but I feel like the more niche a brand is, the more likely you will find subtler sizes in its catalog. If anyone feels like running some statistics on watch catalogs, I would love to see your findings!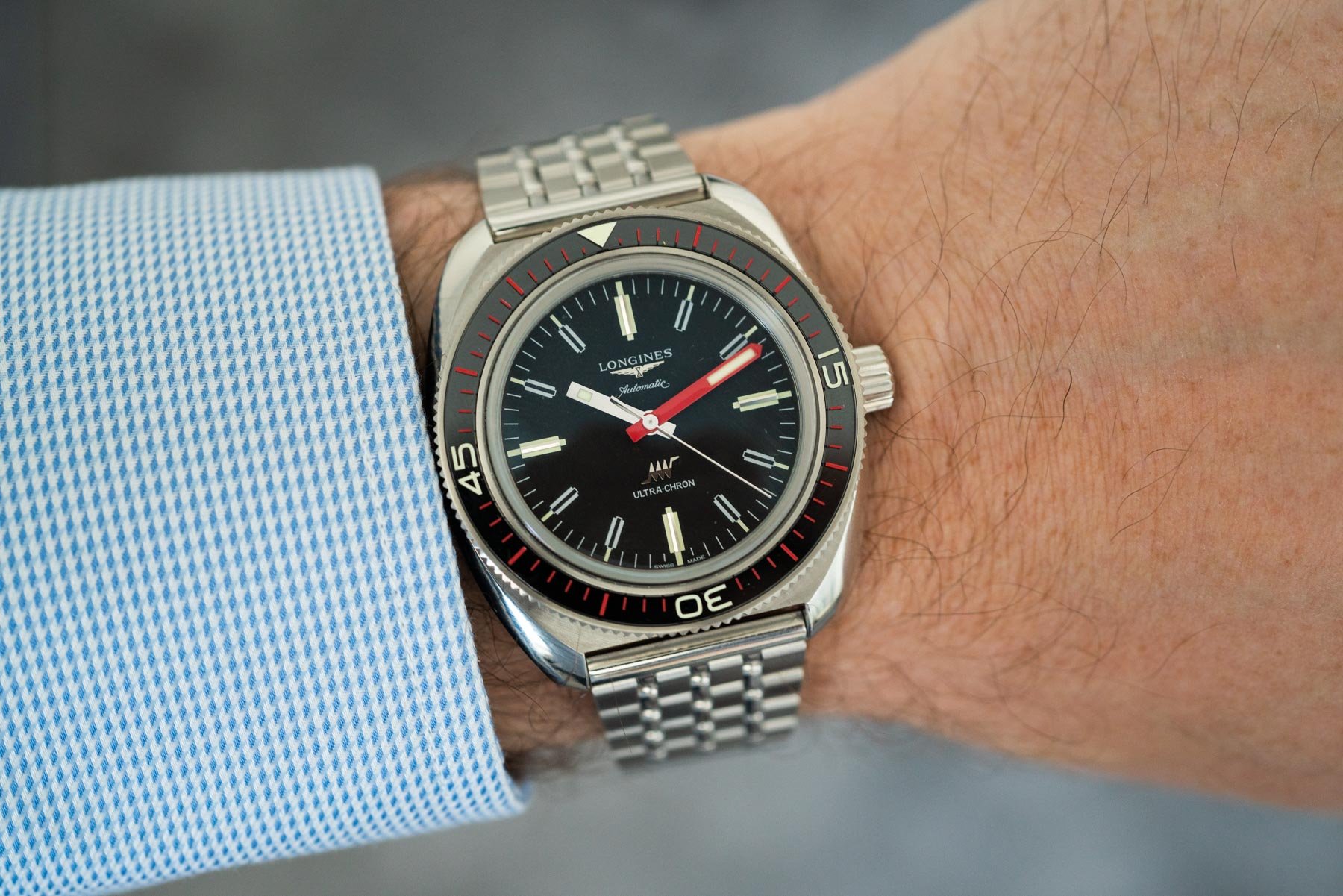 Market research and small watches
For microbrands, "market research" is pretty much just being in personal contact with the community. For mainstream brands, market research is a bit more. Especially brands under a larger group, such as Swatch Group or Richemont, have access to huge piles of sales data. Although they cannot foresee the future, they do have insights to go on when releasing a new watch.
I think if we added them all up, the watches that get bigger still outnumber those getting smaller in 2022.
The only conclusion that you can draw from a watch growing in size is this: the brand expects it to sell better. Of course, brands can misjudge the market, but in general, we have to conclude that the mass market still prefers larger watch sizes. Want an example? Longines relaunches its Ultra-Chron diver. One of the notable differences with the original? It grew by 2mm.
Sure, we have seen some brands expand their offerings on the smaller side too. Panerai, IWC, and Breitling spring to mind. But let's be honest, they were among the biggest to start with. And Rolex, of course, also made waves by shrinking the 39mm Explorer back to its original 36mm size. In the same drop, though, the brand discontinued the Oyster Perpetual 39 and replaced it with a 41. I think if we added them all up, the watches that get bigger still outnumber those getting smaller in 2022. Or at the very least, we can conclude that smaller options are being added to lineups rather than replacing the larger ones.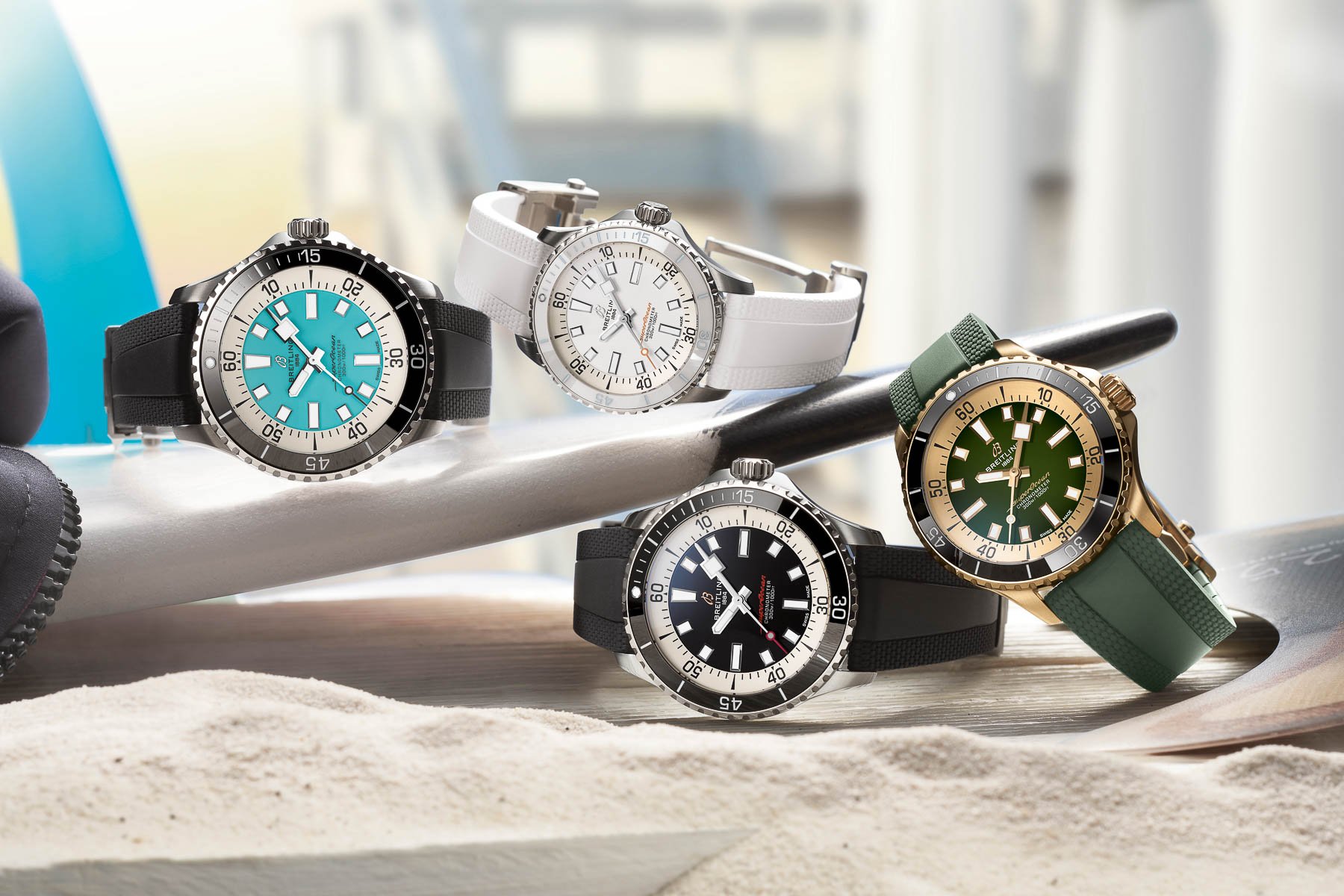 Uncomfortable with releasing small watches
You can actually see a sort of unease with mainstream brands when they release smaller options. For some reason, they often feel the need to aim the smaller option exclusively at the female market. Oftentimes, this is done implicitly. Fitting more rounded, softer-shaped indices and hands, for instance, or putting diamonds all over the smaller options. Yes, I am talking about your Aqua Terra, Omega!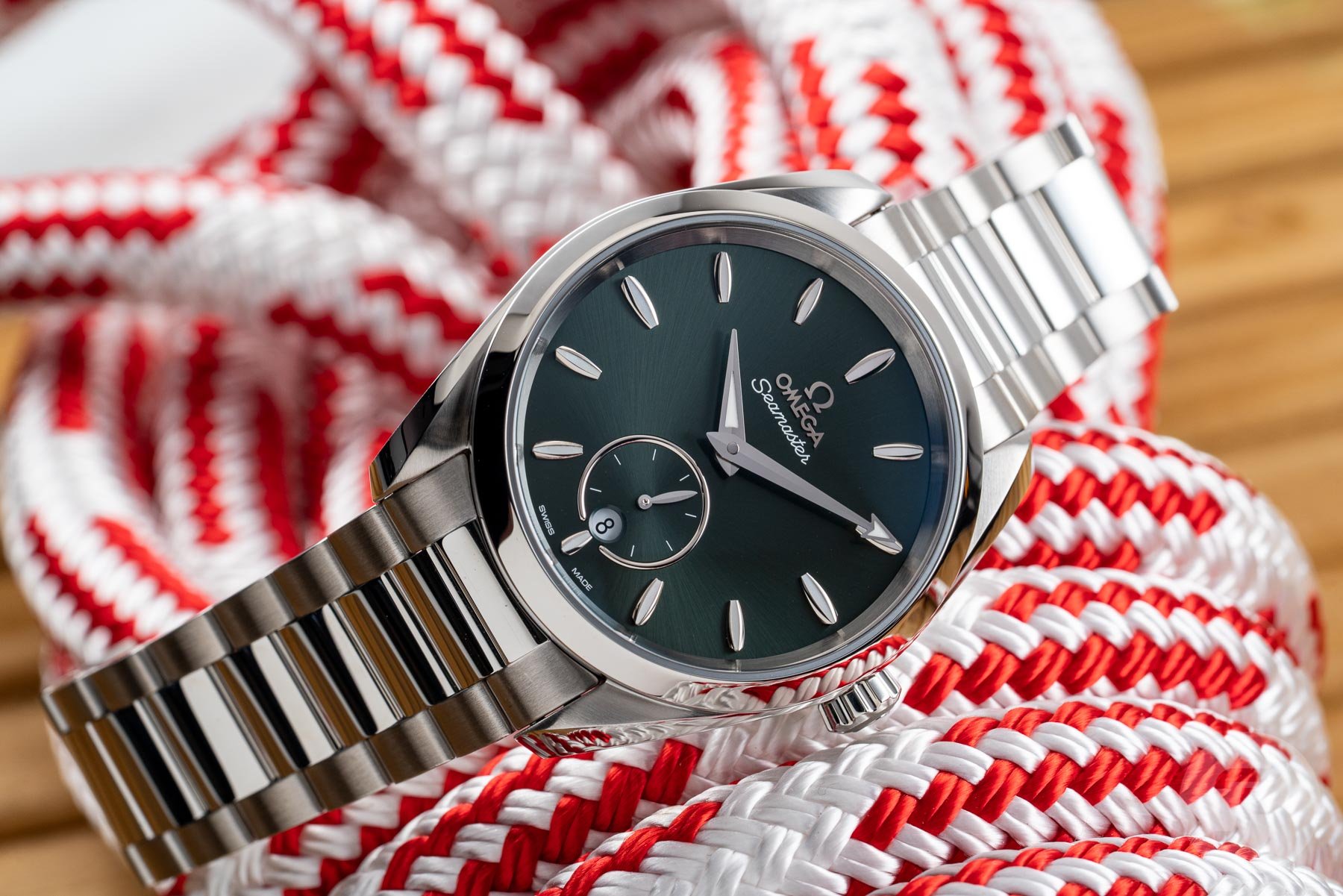 The same can be said for Breitling's latest release, the SuperOcean. The line is lauded for offering a range of sizes. Look closer though, and you will see the 36mm version photographed on women only. And you like the contrasting dark bezels? Too bad. A fashionable silvery-white bezel is your only option on the small models. If you then offer 42, 44, and 46mm options, I'm hearing, "42mm is a small men's size."
In these cases, I would not consider these additions to be part of a trend towards smaller watches. They are just new women's watches. Apparently, that is the safer way to do it because men do not buy these sizes in large enough numbers. And this way, that becomes a bit of a self-fulfilling prophecy.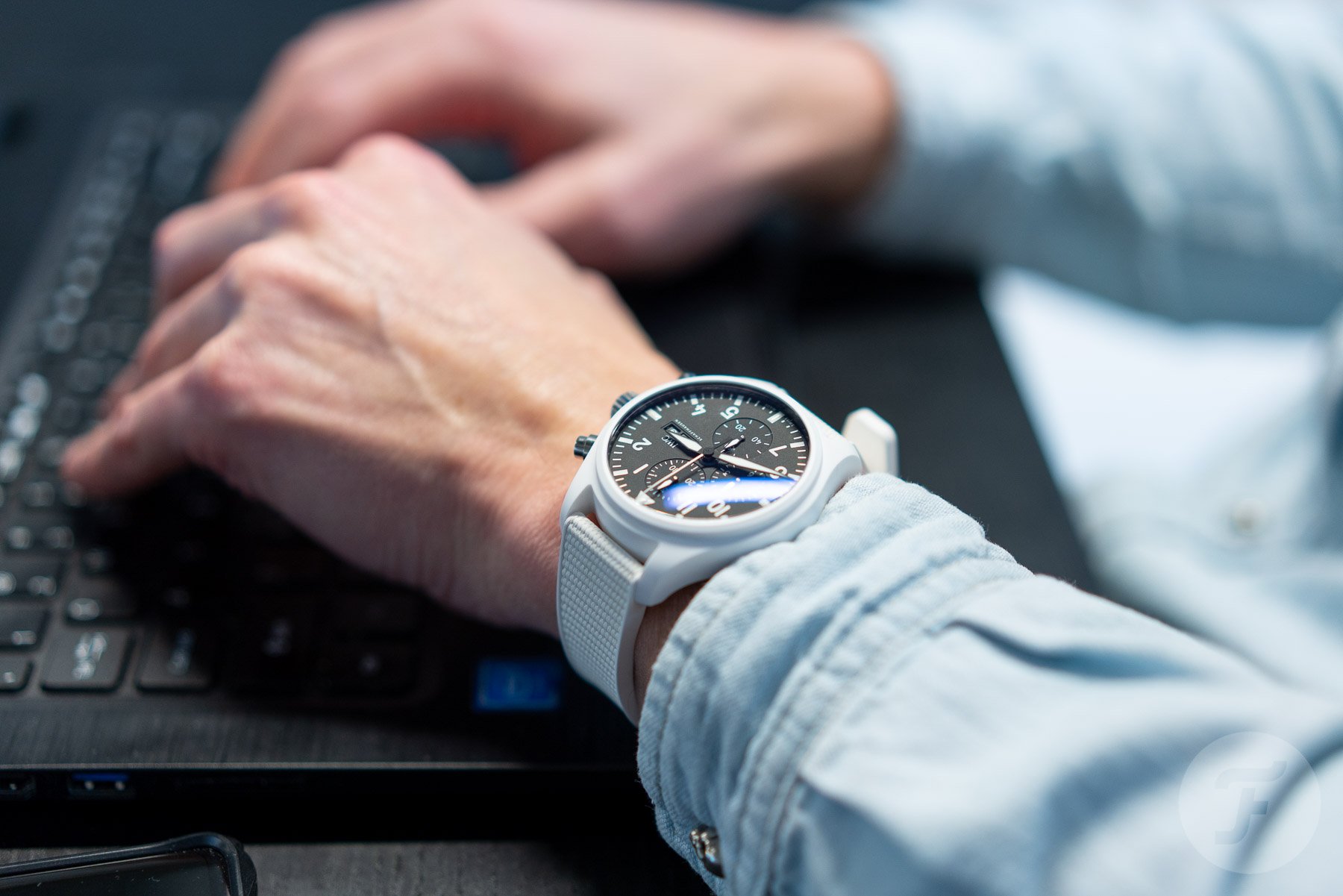 Are watches really getting smaller, then?
So all in all, I think we might be exaggerating if we claim that watches are getting smaller. Sure, the super-oversized trend seems to be over. And there is surely a group of aficionados — myself included — who have a taste for more "vintage" sizes. There are also equally real aficionados who like bigger watches. And there is the mass watch-buying public, which seems to have, on average, a taste for watches a little bigger than those of yesteryear.
I am glossing over regional differences for the sake of keeping this comprehensive. But things get even more nuanced when including those.
There is one development that may or may not turn out to be relevant in the future — mainstream fashion. I know most of you do not care much for celebrities, but am I alone in noticing a lot of small vintage watches at award galas lately? The same goes for fashion media. If that trickles down into mainstream fashion, we could see an actual shift. For now, though, I do not think this is the case just yet.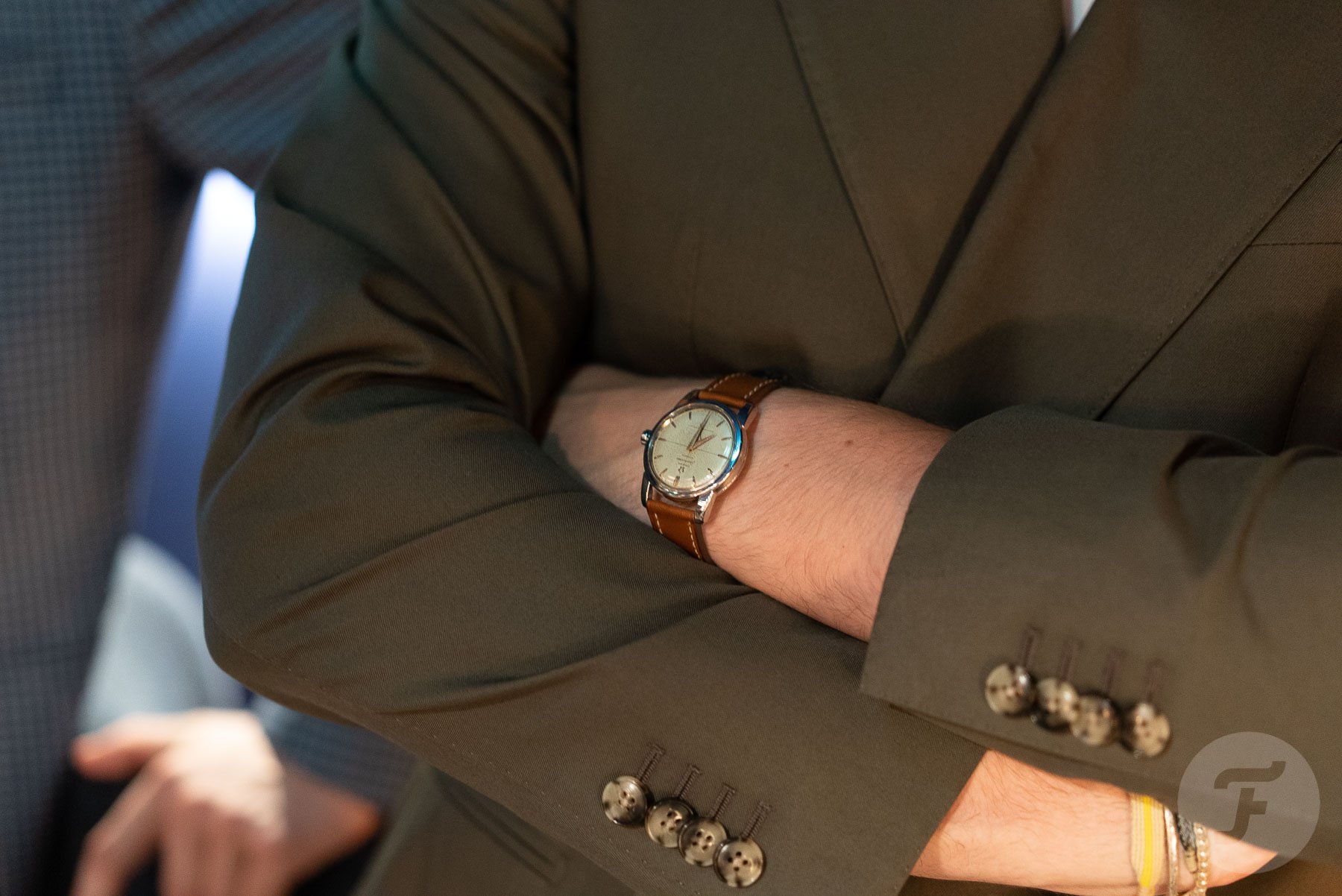 Closing thoughts
So there you have it. We can all calm down a bit. One thing is for sure: whatever you like, there will be plenty for you today and tomorrow. There is no grand scheme leaning either way. Perhaps we could even enjoy the fact that we all wear different stuff. It would be no fun if we all wore the same watches, right? I love seeing the Omega Ploprof on RJ's wrist. I cannot pull it off myself, but I can admire it from a distance.
Unfortunately, we do not have access to detailed sales data. It would be interesting to see what sizes are bought by what kinds of consumers. I think reality is a bit more nuanced than we often paint it to be, though. It is my personal belief that there are actually several different trends going on at the same time when it comes to watch sizes. We'll see what the future brings, but for now, we are living in a watch lover's paradise whatever your preferences.
What is your take on this matter? Are watches actually getting smaller, or are trends amongst enthusiasts clouding our outlook? Let me know in the comments.