Speedy Tuesday – Speedmaster Professional 145.022-69 Straight Writing
Contest by Omega
Imagine it is 1973, you live somewhere in France and you entered a contest by Omega. A bit later, you receive the following letter and box: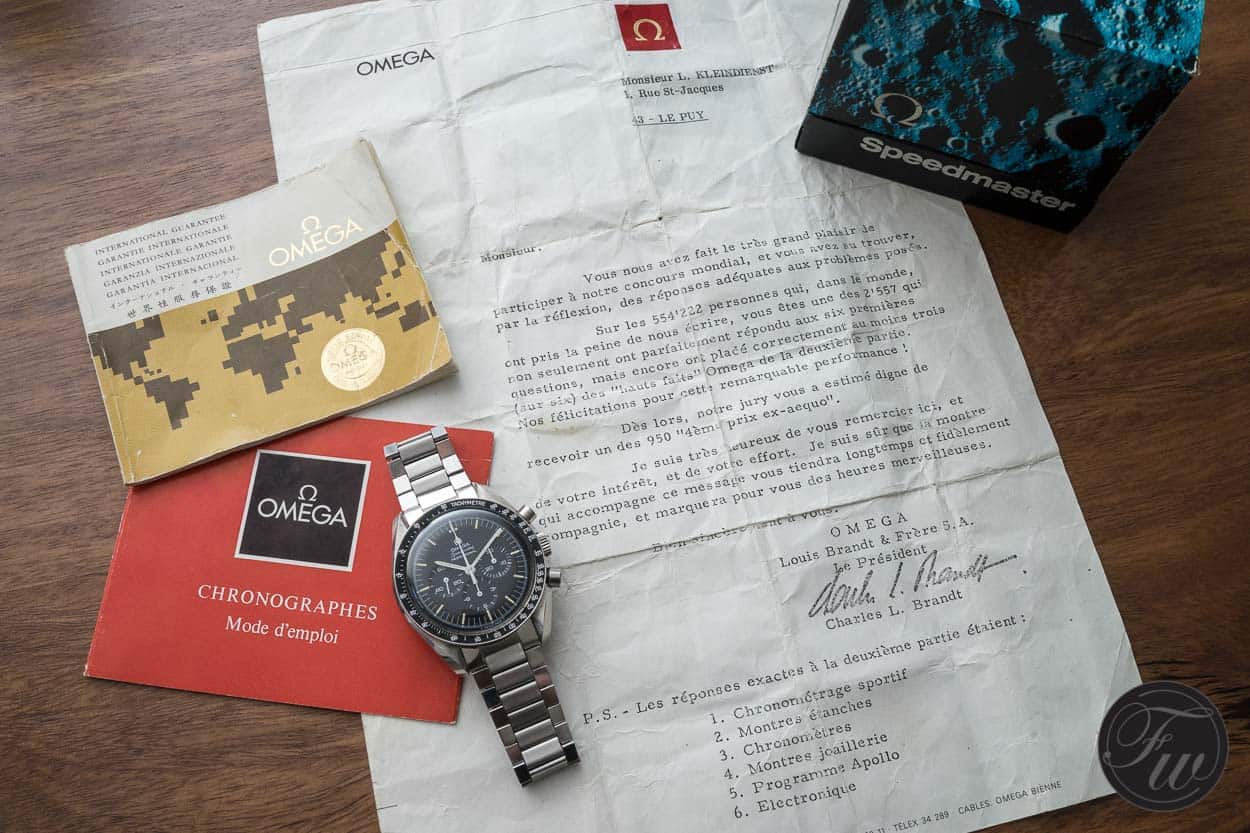 A translation below:
Sir,
We were very pleased that you participated in this global competition, and you have been able to find, through reflection, adequate answers to the questions. Out of the 554,222 people in the world have taken the trouble to write to us, you are one of 2,557 who not only perfectly answered the first six questions, but correctly answered at least three (out of six) of Omega "accomplishments" in the second part. Congratulations on this outstanding performance! Therefore, our jury has found you worthy to receive one of the 950 "tied for 4th prize". I am very pleased thank you here, and for your interest and effort. I am sure that the watch that accompanies this letter will faithfully be with in your company a long time and will count many wonderful times ahead.
Sincerely yours,
Charles L. Brandt
President Omega Louis Brandt & Frère S.A.
P.S. – The correct answers to the second part were:
1. Athletic timing
2. Waterproof watches
3. Chronometers
4. Jewelry watches
5. Apollo program
6. Electronic
The Watch that Accompanied The Letter
Omega sent this person who had a tied 4th place in the contest, a Speedmaster Professional. We can only guess what the numbers 1, 2 and 3 must have won. It might have been something gold, not necessarily a Speedmaster. If someone knows more about this contest from the 1970s, which was held globally, don't hesitate to contact us directly.
This Speedmaster 145.022-69 Straight Writing was accompanied by the now much sought-after Omega crater box in blue and black. Not to confuse with the crater box that has an interesting 'Moonrock' relief that accompanied the Speedmaster 1969 Apollo XI in gold.
Furthermore, besides the box and letter by Omega there is a warranty booklet and an instruction manual for this caliber 861 movement.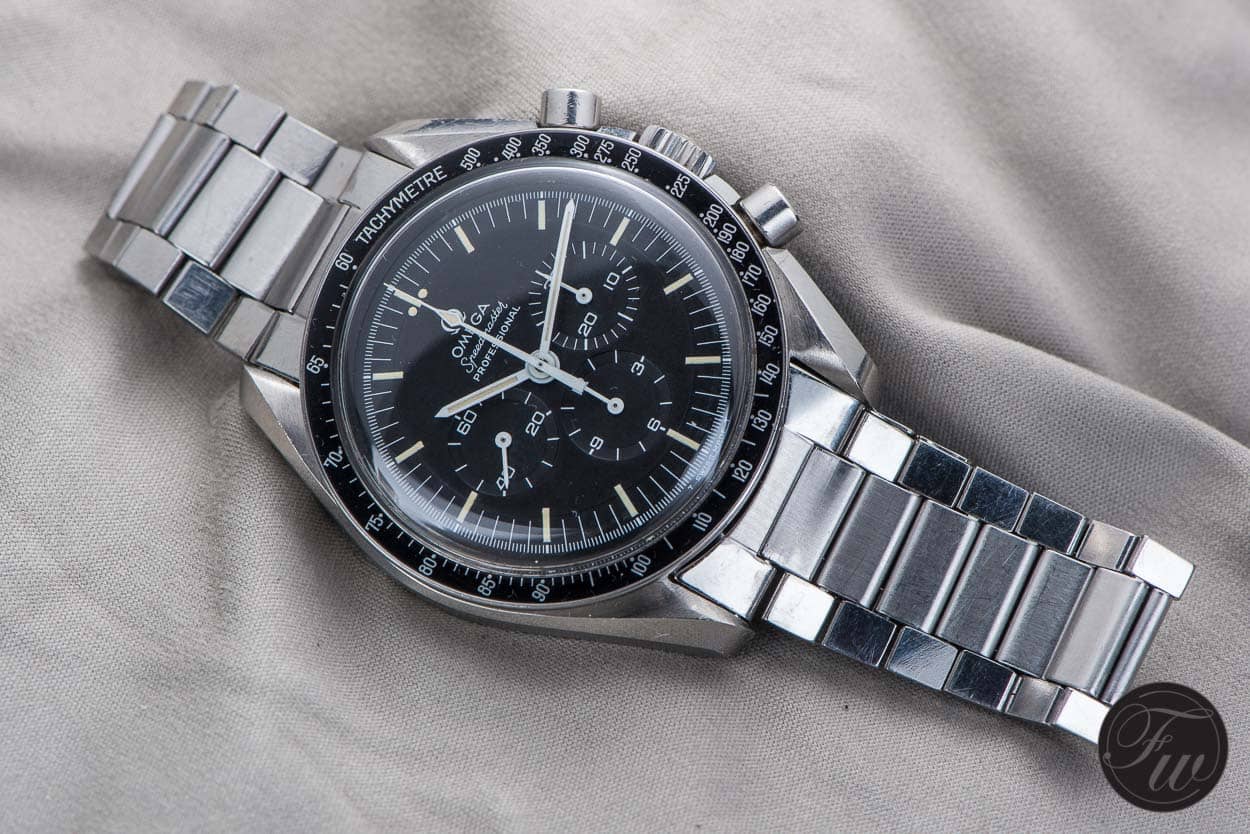 Speedmaster 145.022-69 Straight Writing
The watch that was won, is this Omega Speedmaster Professional 145.022-69 Straight Writing caseback. At the time, a couple of casebacks were common on this specific reference, a caseback with only the Seahorse logo in the center and 'Speedmaster' engraved, a caseback like the one here, with First Watch Worn on the Moon horizontally engraved below the Omega logo and one similar to this caseback, but with 'Apollo XI 1969' engraved as well. The latter one is most sought-after, and similar to the caseback that came on the 18 carat gold numbered edition reference BA145.022.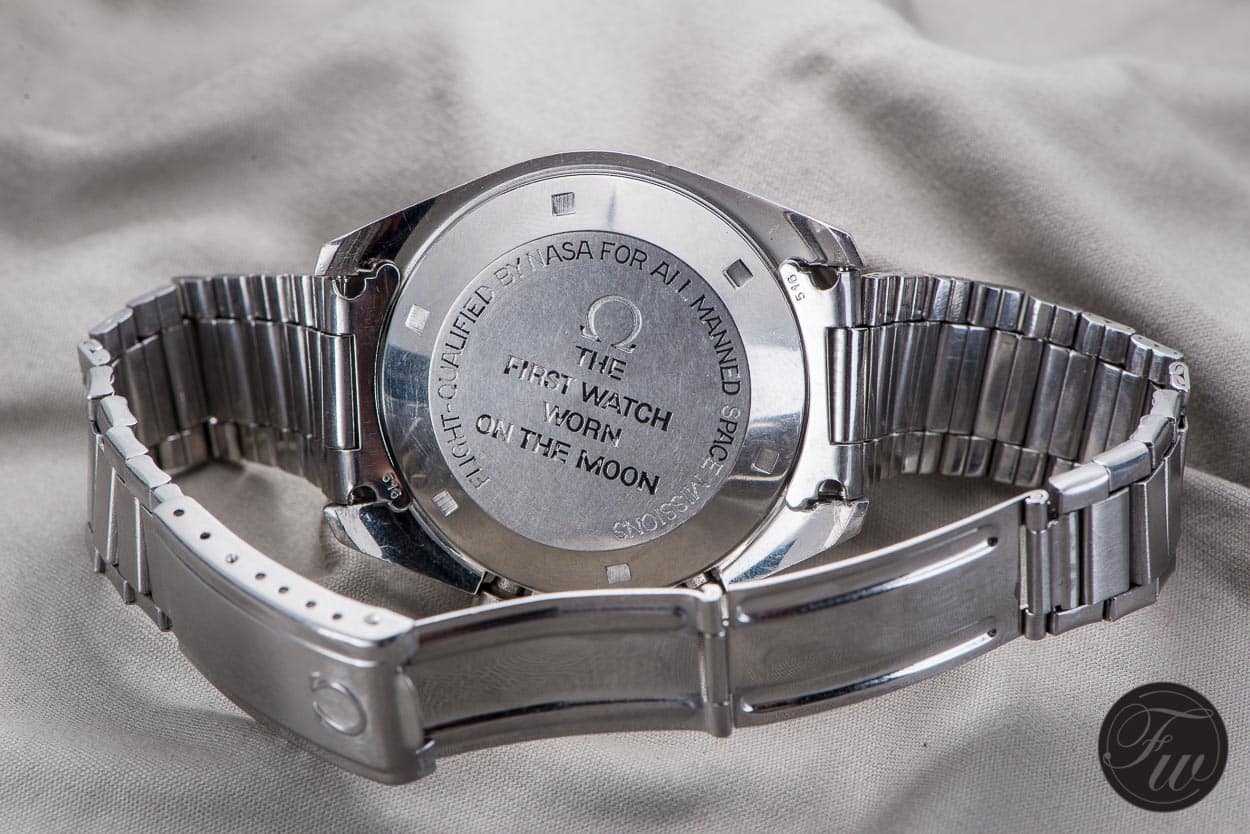 Attached to this Omega Speedmaster 145.022-69 Straight Writing is a reference 1039/516 bracelet, that was used till the 4th quarter of 1970. In the last quarter of that year, Omega introduced the 145.022-71 (produced till 1974) that came with a different caseback (similar to today's caseback) and with the reference 1171/633 bracelet (with a few exceptions). You might want to read our Speedmaster Professional 145.022 Buyer's Guide for more details on this reference.
A 145.022-69 in 1973
A bit awkward perhaps is the fact that even in 1973, an Omega Speedmaster Professional 145.022-69 was sent out to the winners. Already end of 1971, the Speedmaster 145.022-71 was the current standard model at the time. It might be the case that Omega in France had these watches still in stock, perhaps. At the time, the interest in specific variations wasn't as common as today. However, the 145.022-69 with its step dial and straight writing on the caseback is – in our opinion – more interesting than the later -71 reference. Also, the crater box is a very nice addition as well instead of the red imitation leather box of that time. Aside from the value of this entire package, the value of a Speedmaster 145.022-69 Straight Writing is higher than that of any 145.022-71 at this moment.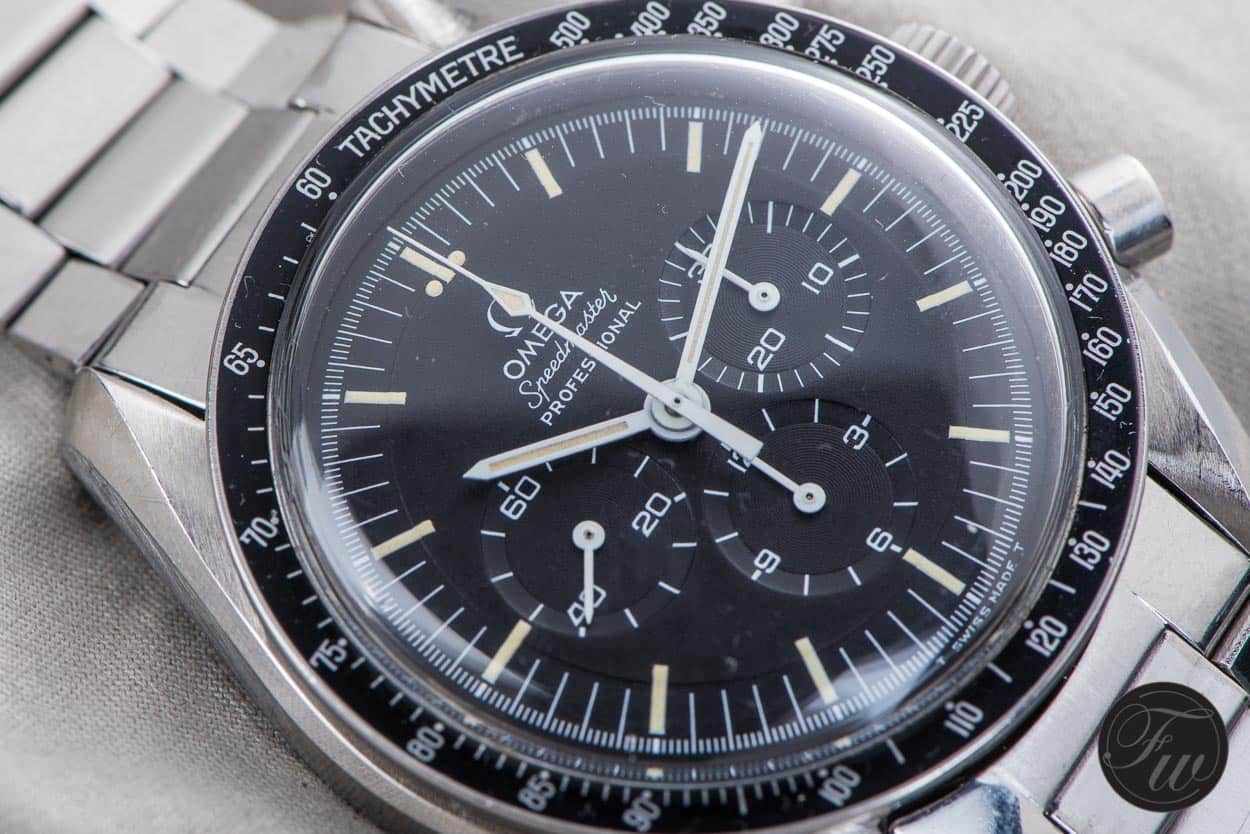 Some Thoughts
Roy and Sacha Davidoff enabled us to take some images of this specific Speedmaster Professional 145.022-69 Straight Writing. It is an incredible complete package and very valuable for collectors not only to have a watch with its original packaging, papers and instruction manual, but also to have some extra 'provenance' in the form of this contest by Omega. The watch itself is in great condition for its age, it almost seems like the watch hasn't been worn much during its approx. 45 years of existence. The case, bracelet, dial and hands are in great 'collector's' condition. However, like I would do with any watch, I would wear it instead of putting it up for display or keep it as a safe-queen. This piece – together with all of its provenance – will make a great conversation amongst Speedmaster enthusiasts.