Speedmaster Spotting – James Corden (Carpool Karaoke With Michael Bublé)
Let me start by saying I don't care much for celebs. Often, I don't even recognize them or know who these people are. It is embarrassing at times when a watch brand invites their ambassadors over at SIHH for example, and I don't have a clue who they are. It could also be me because I just have no interest in most of them. I don't look up to them, to be honest, although during a recent event I asked to be in a picture with a famous person for the very first time in my life (Alfonso Ribeiro, who played Carlton Banks in the Fresh Prince). But hey, that's nostalgy.
I know that many people do enjoy these watch spottings on famous people though, entire Instagram accounts and websites are dedicated to them. So for this Speedy Tuesday episode, we have James Corden with a Speedmaster on his wrist.
James Corden
Our reader and friend of the show (and author himself) Nick Gould pointed out that James Corden is wearing a Speedmaster. Now I didn't watch Little Britain, nor the Late Late Show, but I know James Corden from his karaoke videos (Carpool Karaoke) in which he interviews singers (and sings a few songs with them). In the past, I noticed that James Corden was wearing an Audemars Piguet Royal Oak, but Nick Gould informed me that he is wearing an Omega Speedmaster Professional during his 'Carpool Karaoke' with Michael Bublé.
I have to admit that one of Corden's previous episodes with Paul McCartney made a huge impression on me, definitely causing some tears to escape unwantedly. If you haven't done so, I suggest you watch this episode of Carpool Karaoke (here).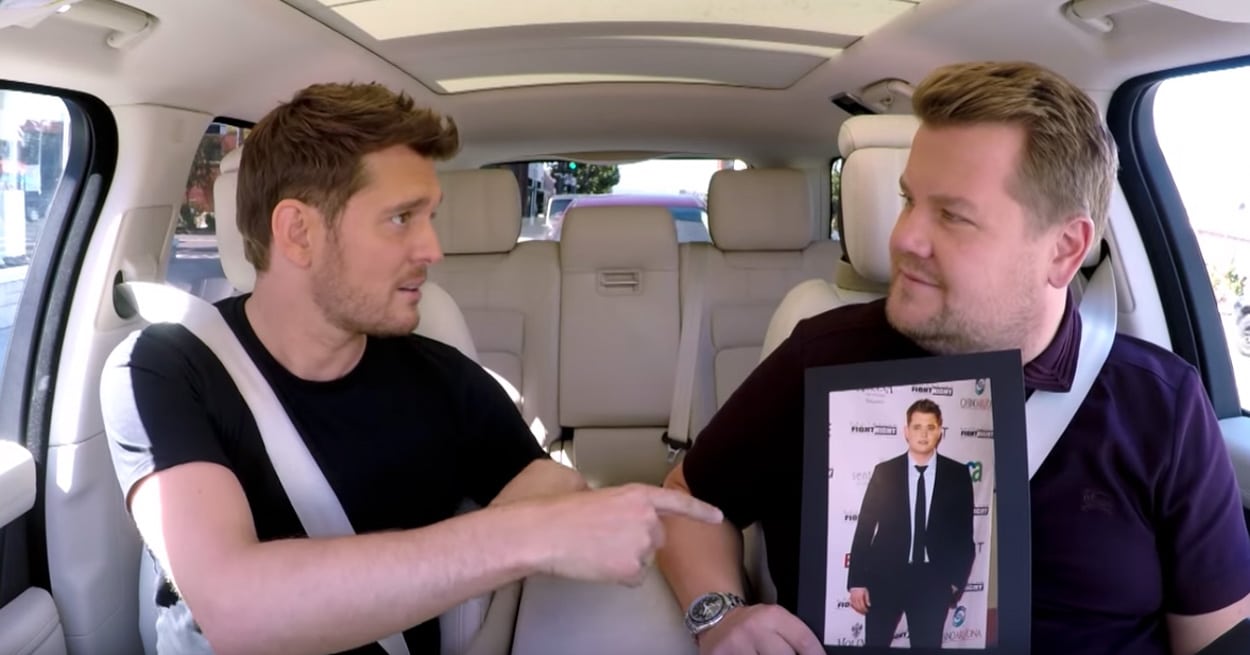 Michael Bublé
The episode where we see James Corden wearing a Speedmaster is with singer Michael Bublé. Bublé gives away a couple of performances in the car with James, including "It's a beautiful day" which has special meaning to me actually. On May 31st when my daughter was born, she had to stay in the hospital with my wife for a couple of nights. On the warm June day when I drove to the hospital to pick them up and bring them home, Michael Bublé's "It's a beautiful day" was playing on the radio and although I know the lyrics are not exactly about a newborn, it couldn't be more perfect. Just like James Corden in their video, on my wrist a modern Omega Speedmaster Professional on a bracelet that I picked up earlier in 2013.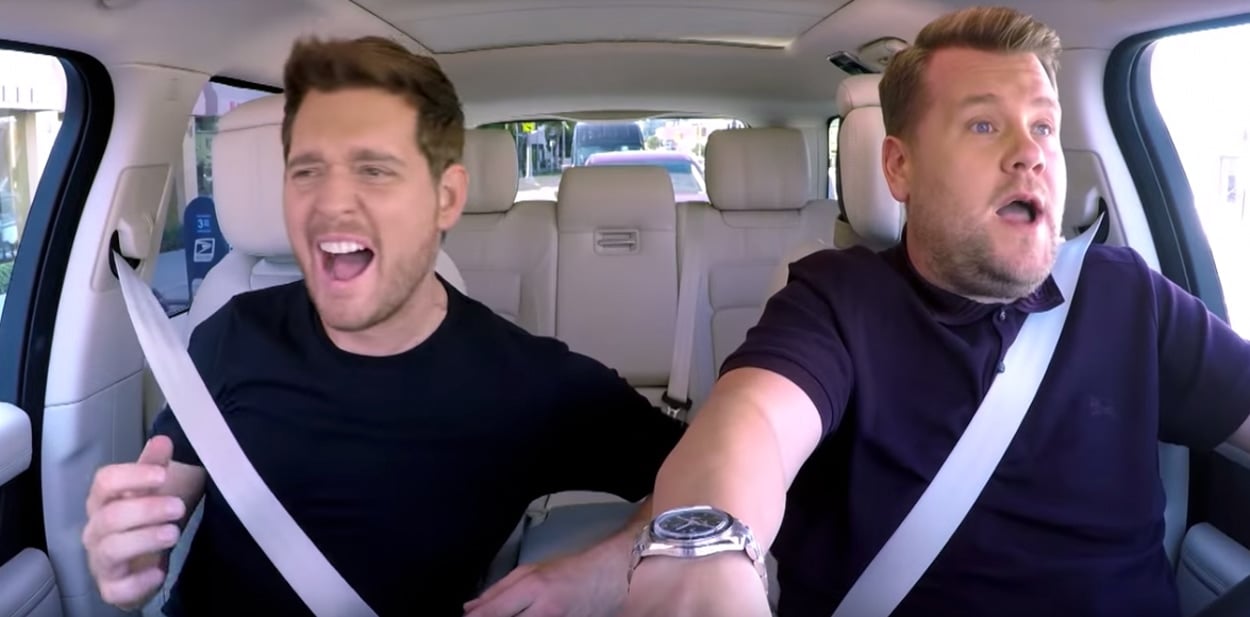 Aside from the performance that Bublé gives in the car, there is a heart-breaking part about Bublé's (now) five-year-old son Noah who suffered from cancer. Something you don't want to think about when being a parent, but it happened to Michael Bublé and his wife, and where he normally doesn't want to talk about this period, he now does.
You can support Stand Up To Cancer and their cancer research programs by making a donation via this link.  I just did after watching the video, I hope you'll do so as well. 100% of your donation will be addressed for research.