Interview With A Speedy Collector – From A CK2915-3 To The Silver Snoopy Award
An interview with Speedmaster enthusiast @watch_ors
For this week's Speedy Tuesday we have an interview for you with Peter, or PC as his friends call him. However, to most of you #SpeedyTuesday followers on Instagram, you've probably come across his account by the name of @watch_ors.
With over 2500 posts he gathered roughly 7500 followers on his Instagram account. It will become immediately clear he's a Speedmaster enthusiast, although you will also find posts of his Swatches, Grand Seiko, Longines, and Rolex watches. PC is a Speedmaster enthusiast living on a continent surrounded by two oceans and three seas. He's married with children, yet fortunate enough to still continue his passion for watches. His grandfather was a watch collector, his father wasn't, so somehow this passion skipped a generation and landed with him.
PC started collecting Swatch watches in his early teens, simply because they were affordable, colorful, fun, and different from conventional watches. He collected mainly special editions like Valentine's Day and Christmas. To this day, he still collects Swatch watches, and then some.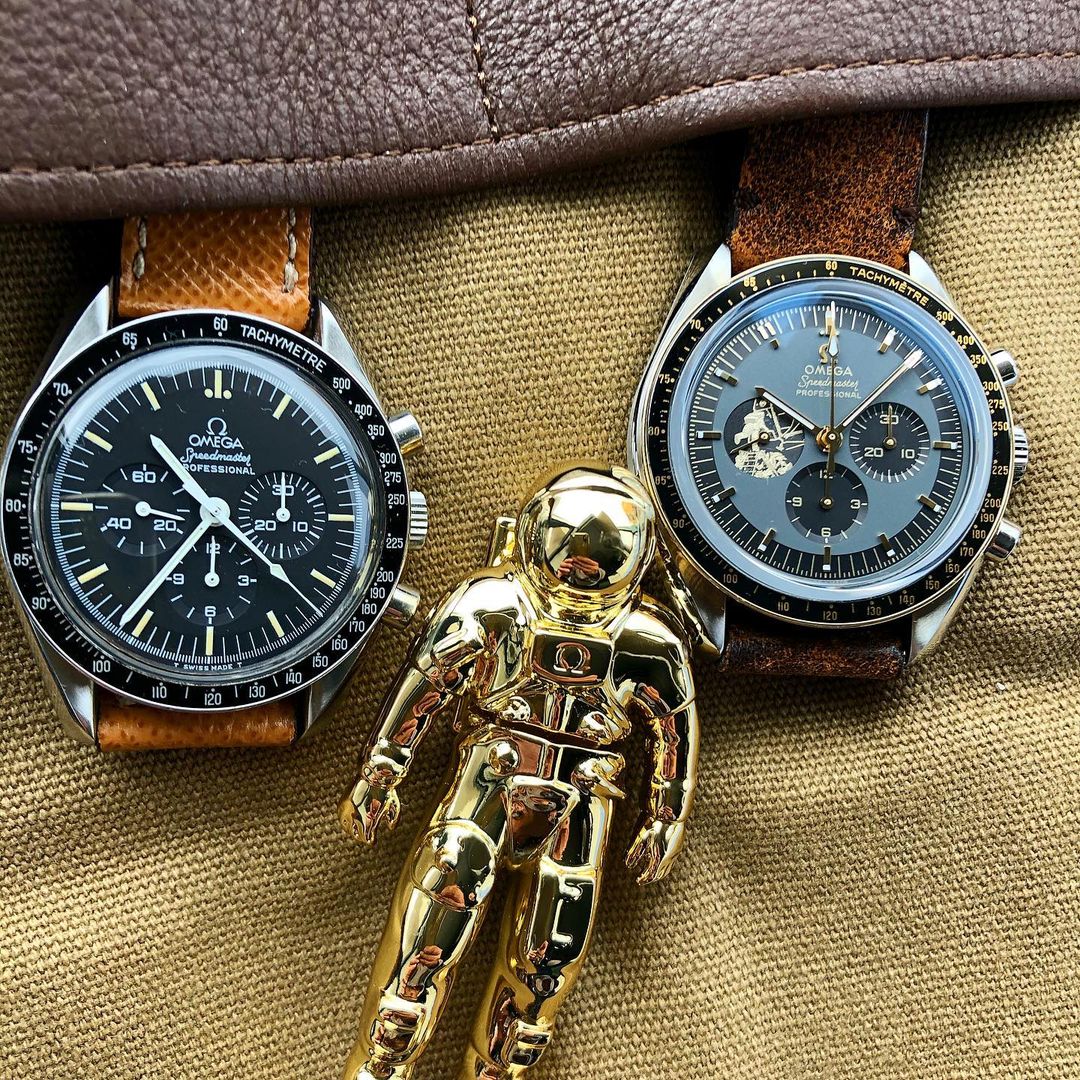 Obviously, you love Speedmasters. Why?
I recalled going through university, I was still wearing a Swatch at that time, but as I grew up I wanted a "mature person" watch. I wanted a watch that has a history behind it, so when I graduated I bought my first Speedmaster as a gift to myself. I liked the fact that the Speedmaster was worn by astronauts in space, and was the first watch worn on the moon. There is so much history written and linked to the Speedmaster since the 1960s. I, for one, am fascinated by how a watch helped put humans on the moon. Plus, without revealing my age (you can sort of guess) I was born just before Neil Armstrong and Buzz Aldrin walked on the moon. Ha Ha!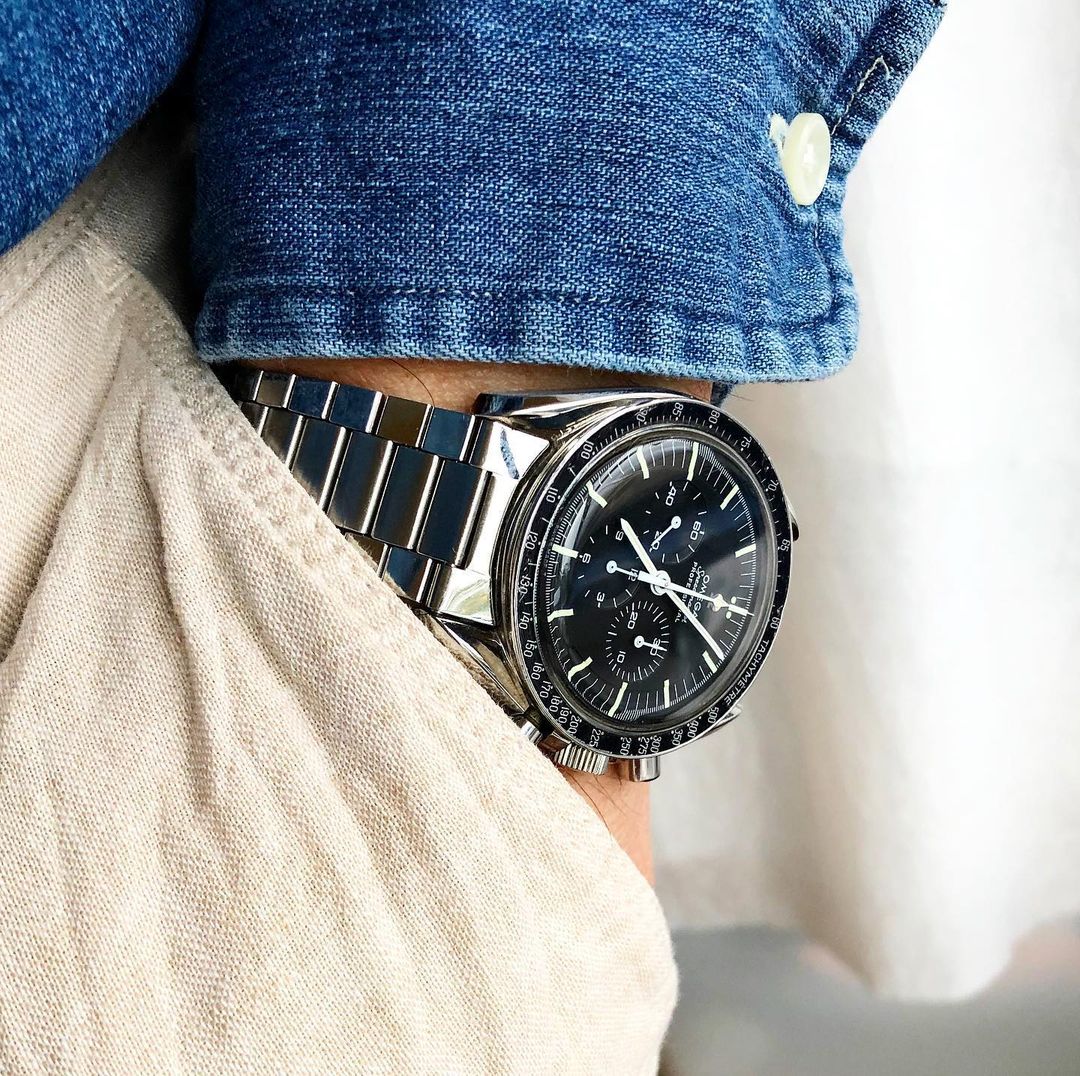 What was your first Speedmaster, and why did you buy specifically that one?
When I graduated from university, I bought a Speedmaster triple date chronograph (3520.50) as a gift to myself. I chose the triple date because I wanted to have the day, date, and month display. I thought the coolest feature of all, is having the 3rd hand going around the dial pointing out the current date., just like a spacecraft orbiting the moon.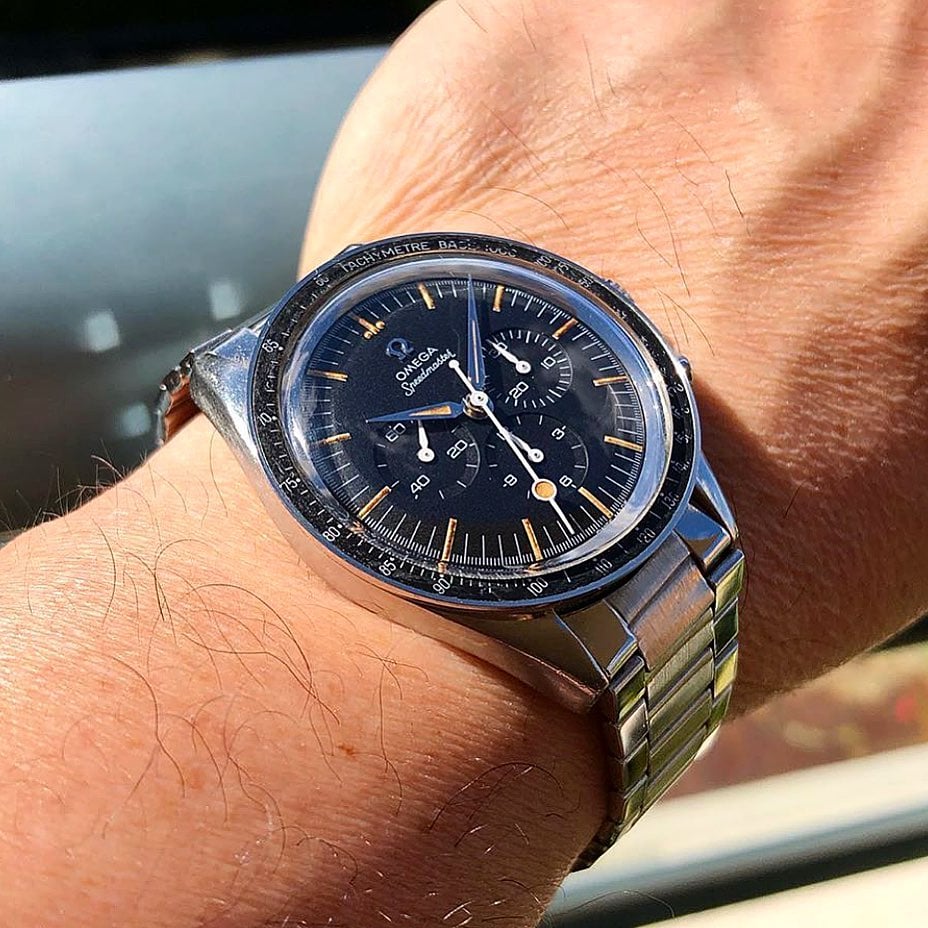 You also own a reference CK2915-3. That is something quite special, can you tell us something about it?
Ah yes! The CK 2915-3 is a special Speedy indeed. Little is written about the CK2915-3 as it is seen as a "transitional" model being the "-3" version of the CK2915. This Speedy came about from a commercial pilot that has been his wrist companion throughout his flying career in Europe. So when he retired, he decided to "hang up" his Speedy along with his pilot hat. I was lucky enough to be the next guardian of this Speedy, it holds a special place in my collection with such provenance.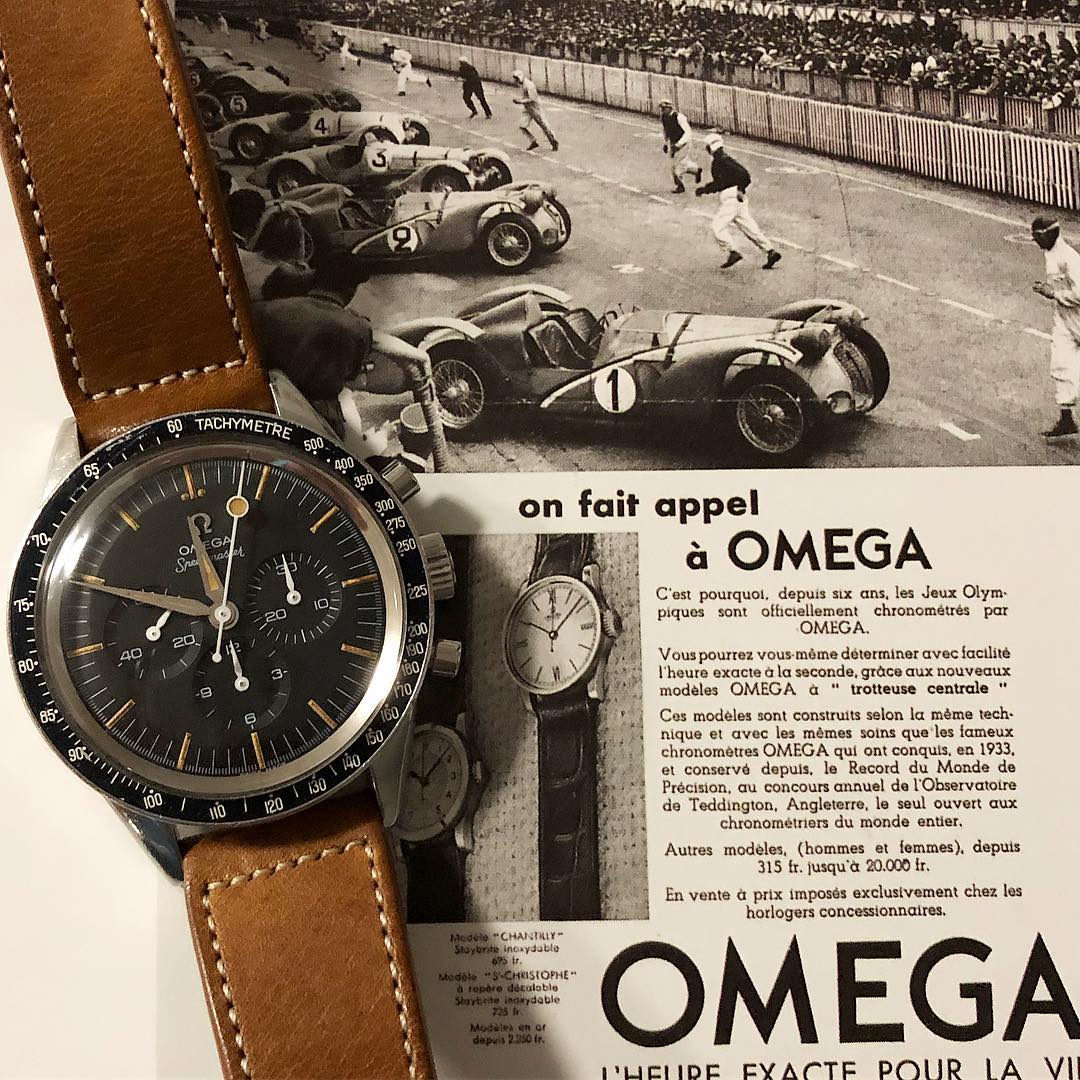 What are the other Speedmasters in your collection and can you tell us which ones you like best and why so?
I prefer a curated collection of Speedmaster Pro. What that means is I have collected one Speedmaster from every decade – 50s, 60s, 70s, 80s, 90s. My collection includes the CK2915-3 (Cal. 321), 1968 Transitional Speedmaster Pro (145.022-68), 1971 Speedmaster Pro (145.022-71), 1989 Speedmaster Apollo11 numbered edition (ST 345.0808) with the legendary 1450/808 bracelet, and the 1997 Speedmaster Pro (145.022). 1997 is the year Omega started using Super-LumiNova and caliber 1861.
My favorite among the vintage Speedies is the 1968 Transitional and of course the CK2915-3. Both these Speedmasters have historical significance as they are "transitional" models that pave the way for the modern Speedies today.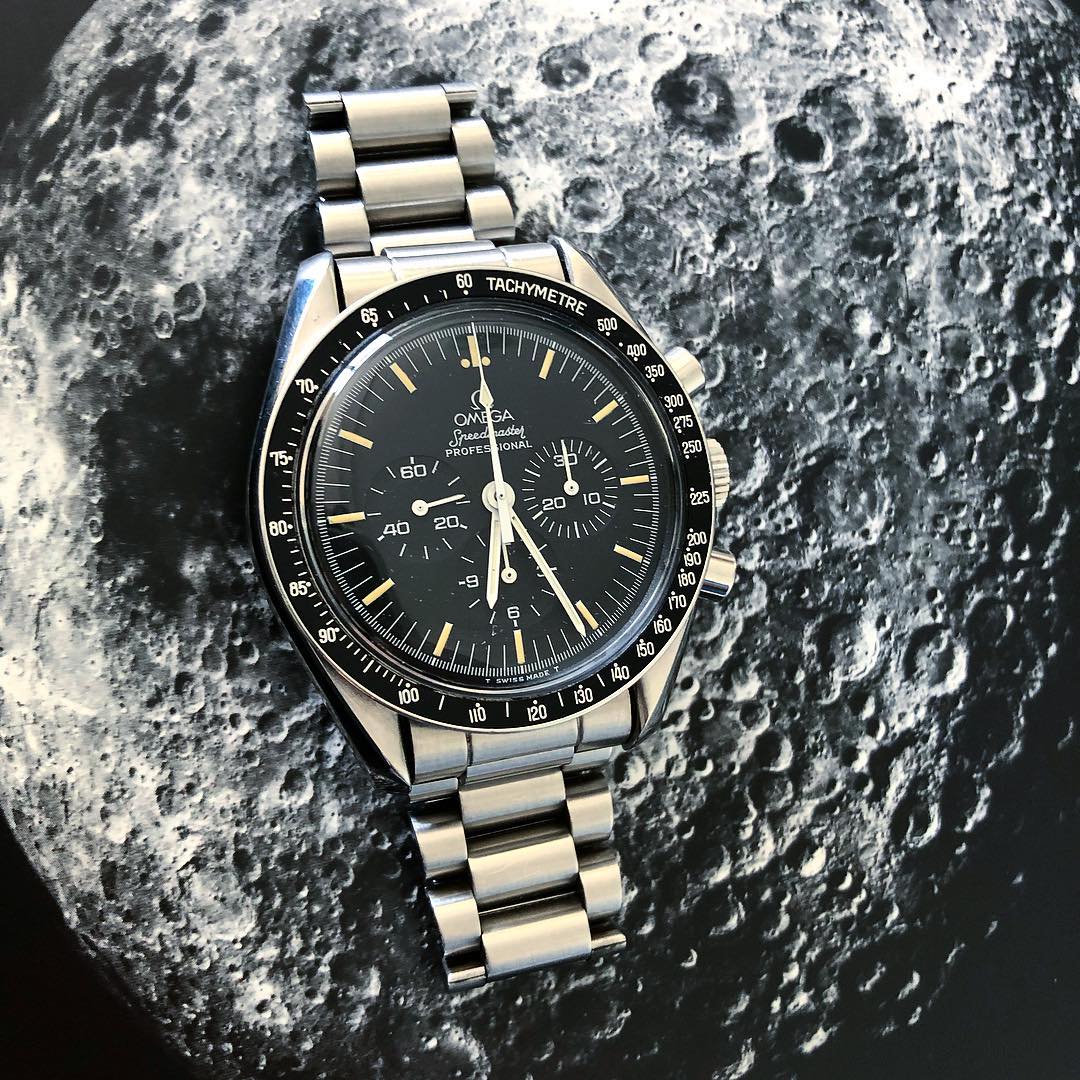 Modern Speedmasters include both the Fratello collaborations – SpeedyTuesday 1 (Tribute to Alaska III), SpeedyTuesday 2 Ultraman, the 35th Anniversary Apollo11, 40th Anniversary Apollo11, 50th Anniversary Apollo11, Tintin, and, more recently, the 50th Anniversary Silver Snoopy Speedmaster.
My favorite among the modern Speedmasters will have to be the Ultraman, 50th Anniversary Apollo11 & the 50th Anniversary Silver Snoopy. I picked both the 50th Anniversary Apollo11 as my favorites are simple – they represent a special timeline & commemorate a special occasion.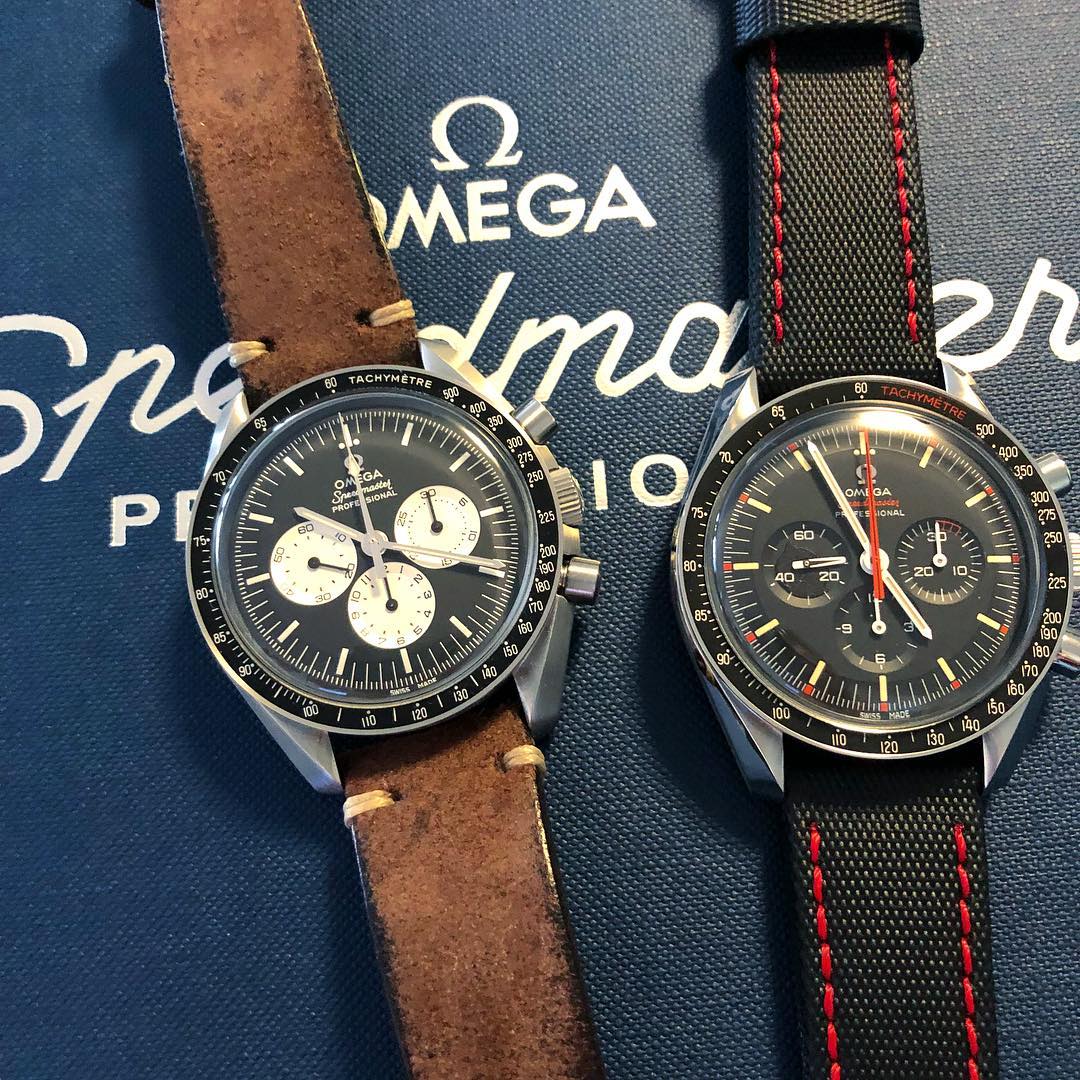 The story with Ultraman is different. It so happens the timing for the release of Ultraman was while I was on an underground train going home from work. I was patiently waiting for the clock to count down so I can place an online order. When the moment arrived, I was feverishly typing away while keeping an eye on the mobile phone signal does not drop out before I pressed the submit button. My heart sank when the mobile signal dropped out in between train stations, so as soon as the sign came back on, I pressed submit. There was no more than a 2-minute signal drops out but I was too late – the Ultraman had sold out. How disappointed I was. However, the never say die attitude in me said try again! So I did and the 2nd time lucky, I managed to bag the Ultraman!!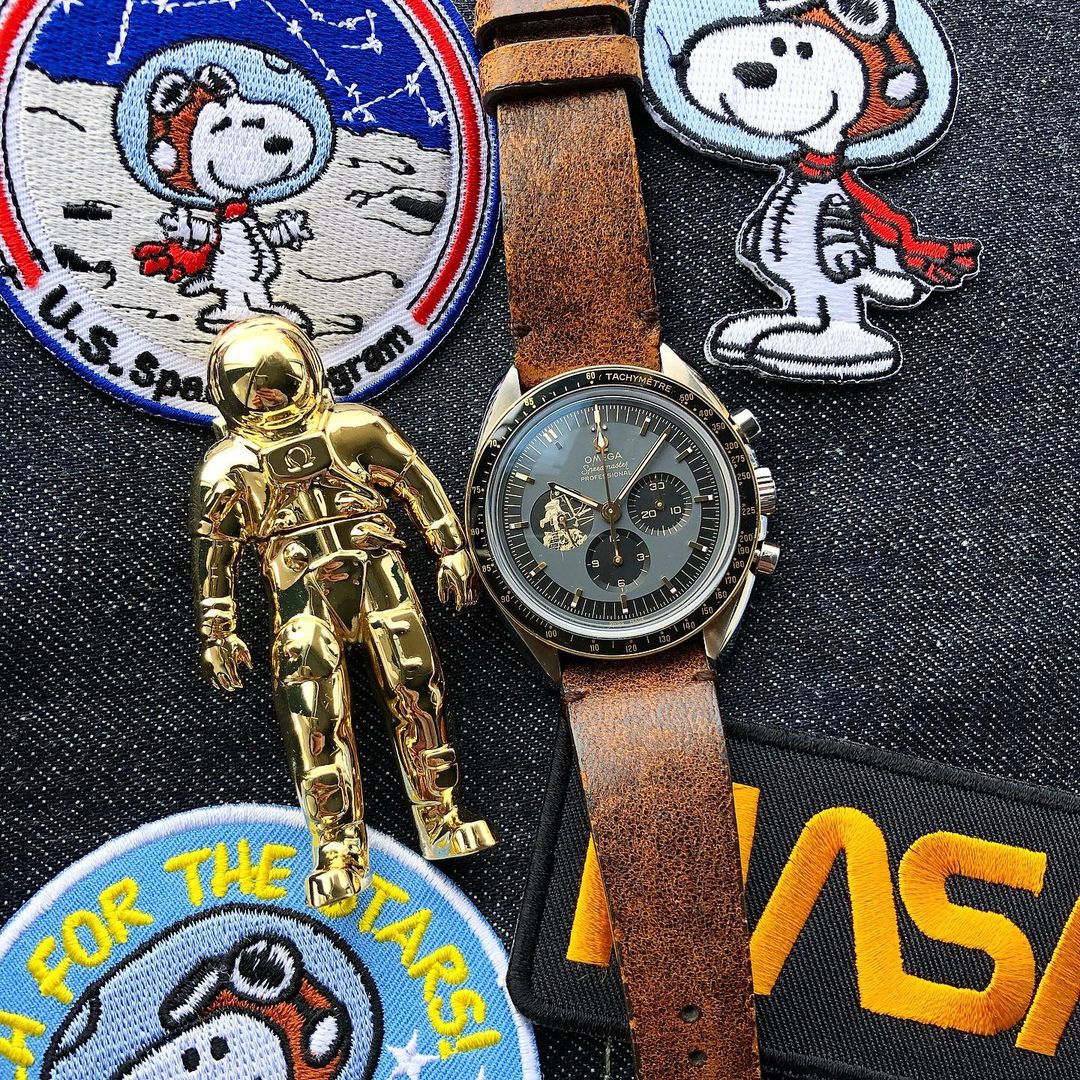 You have a mix of vintage, modern and limited editions. How do you feel about the discussion around limited editions, too many or does it add something to your collecting game?
To be honest, I am a little over "limited edition" watches. Initially, I thought yeah it would be nice to own a few limited edition pieces in my collection, but too often, having to live with the FOMO (fear of missing out) creates that angst and anxiety of not being able to obtain one. Is that worth the mental heartbreak, and then end up paying a premium just to get hold of one? I don't think so.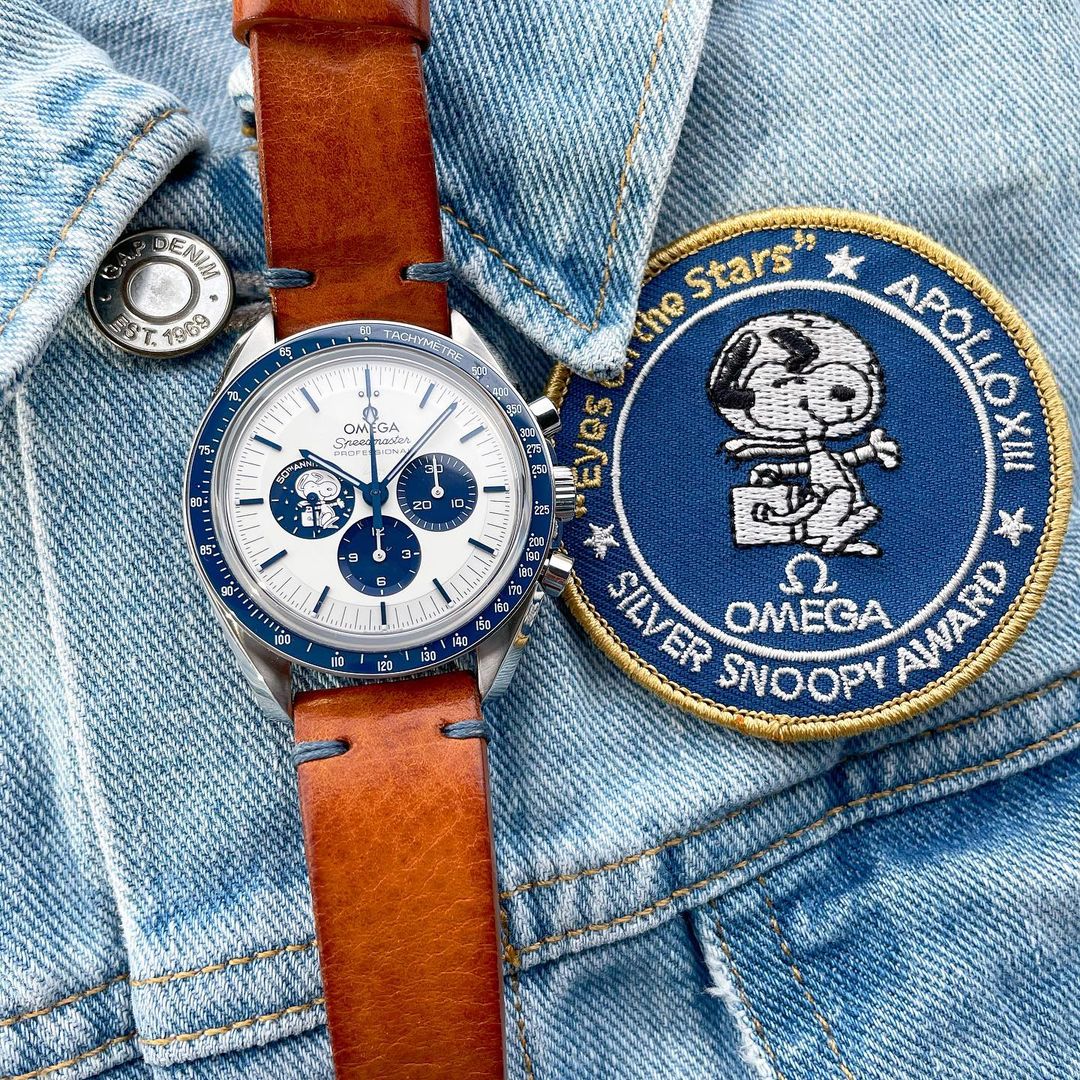 Don't get me wrong, I think limited edition watches still have a place in the business, but there should be a balance of watches that are readily available and those that are truly a limited edition collector's piece. Omega has listened to it's customers by making the Omega Seamaster 300M "No Time To Die" a non-limited edition. The same goes for the 50th Anniversary Snoopy, so everyone has access to it even though there is a bit of a wait. But, at least you can buy one at the retail price, without paying a hefty premium to get one.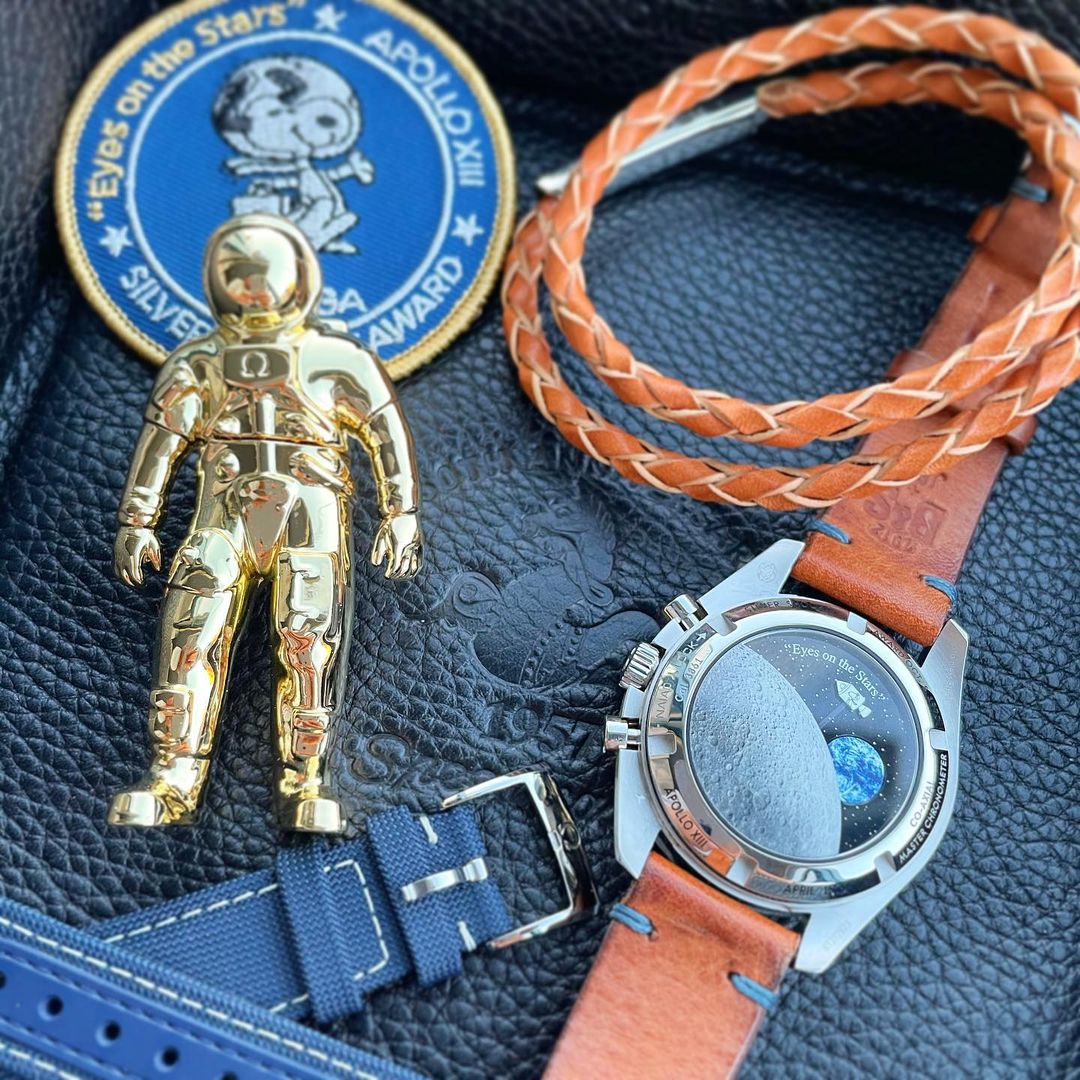 You are the proud owner of the latest Snoopy edition. Is it the best edition so far in your opinion?
The 50th Anniversary Silver Snoopy Speedmaster is something else, isn't it? I mean I am not fortunate enough of owning the previous two editions, although I do admire them, I think Omega has smashed this 50th Anniversary out of the park! The design of the front and especially the Snoopy in the spaceship animation in the case back just blew everyone away. It was such a delight and surprising feature of the watch. It has more than exceeded everyone's expectations — this edition is definitely a keeper!
If you could make one or two small adjustments to the Snoopy LE, what would it be?
I wouldn't change anything design-wise, but I would prefer the Snoopy to come with the bracelet with the blue nylon fabric strap as the additional option in the box.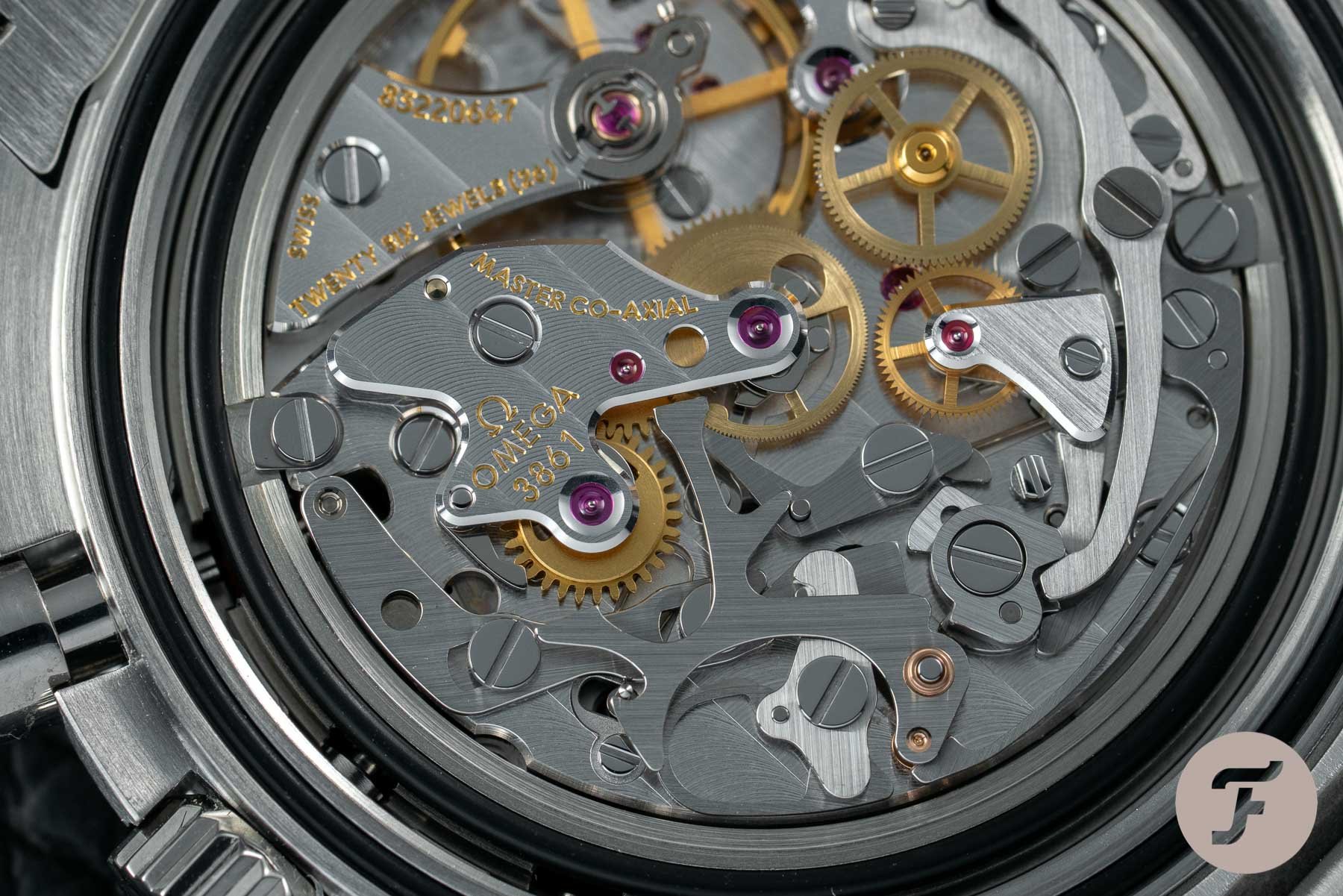 How do you feel about the new movement? Does caliber 3861 add something new to the table for you?
I am not a watch movement expert, but I am all for any advancement or improvement to watch movements. I am about dependability, reliability, and stability in watches. I don't want to have to worry about the watch breaking down. The caliber 3861 is a step up from caliber 1861, with its co-axial Master Chronometer certified movement offering 50 hours of power reserve. The caliber 1861 has been around for a few decades, so the caliber 3861 is a nice upgrade offering advanced features.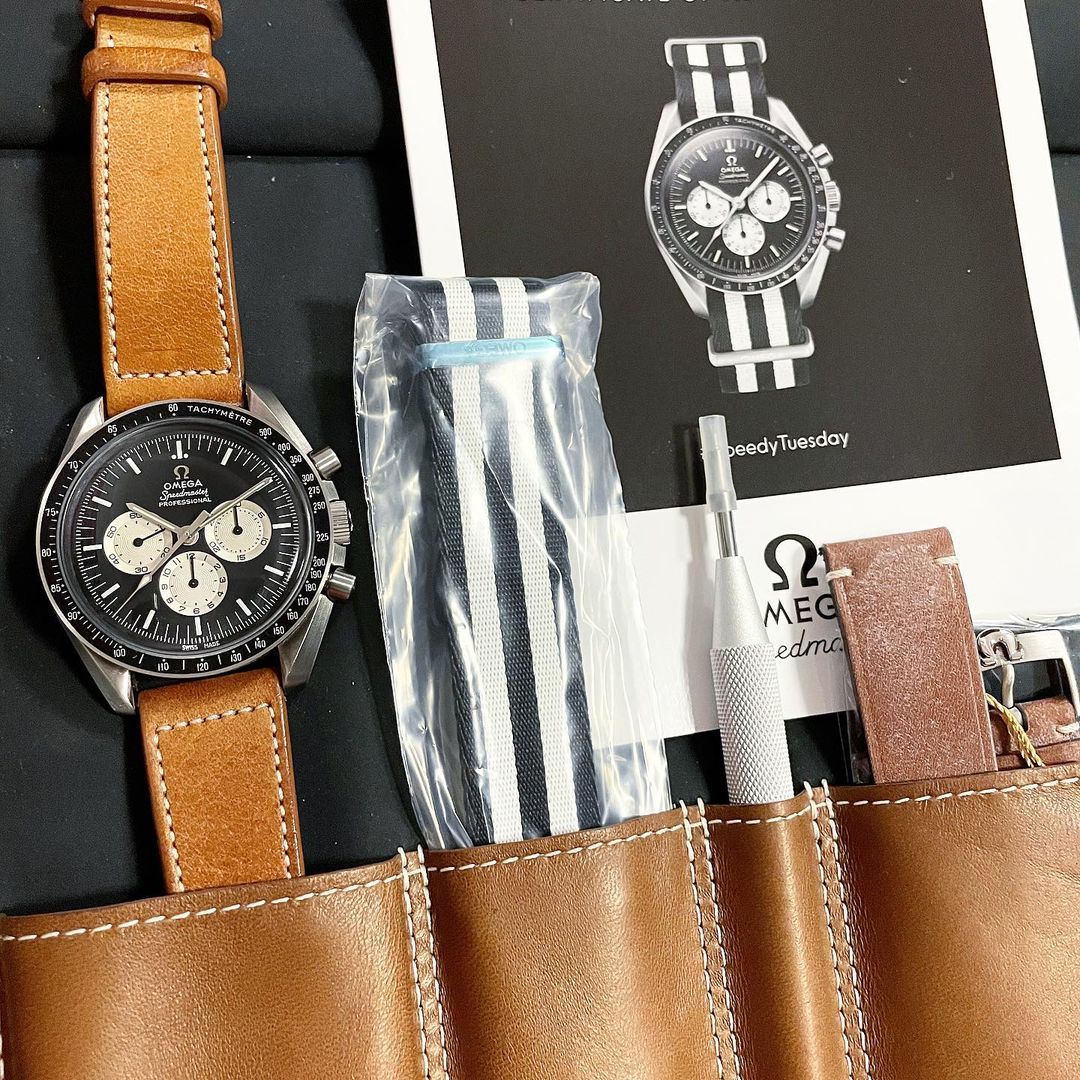 You are a very active member of the #SpeedyTuesday community, posting countless images of your Speedies. What does #SpeedyTuesday mean to you?
I am glad you asked this question RJ. Due to your enthusiasm, love, and passion for watches, starting the #SpeedyTuesday community really helped make the world a smaller place for Speedmaster enthusiasts like me. Now I can connect with other like-minded Speedy enthusiasts across the world. The #SpeedyTuesday community helped me create a network of friends that share a similar passion, stories, photos, and love of all things Speedmaster. So, I should say "Thank you RJ" for making this happen back in 2012!!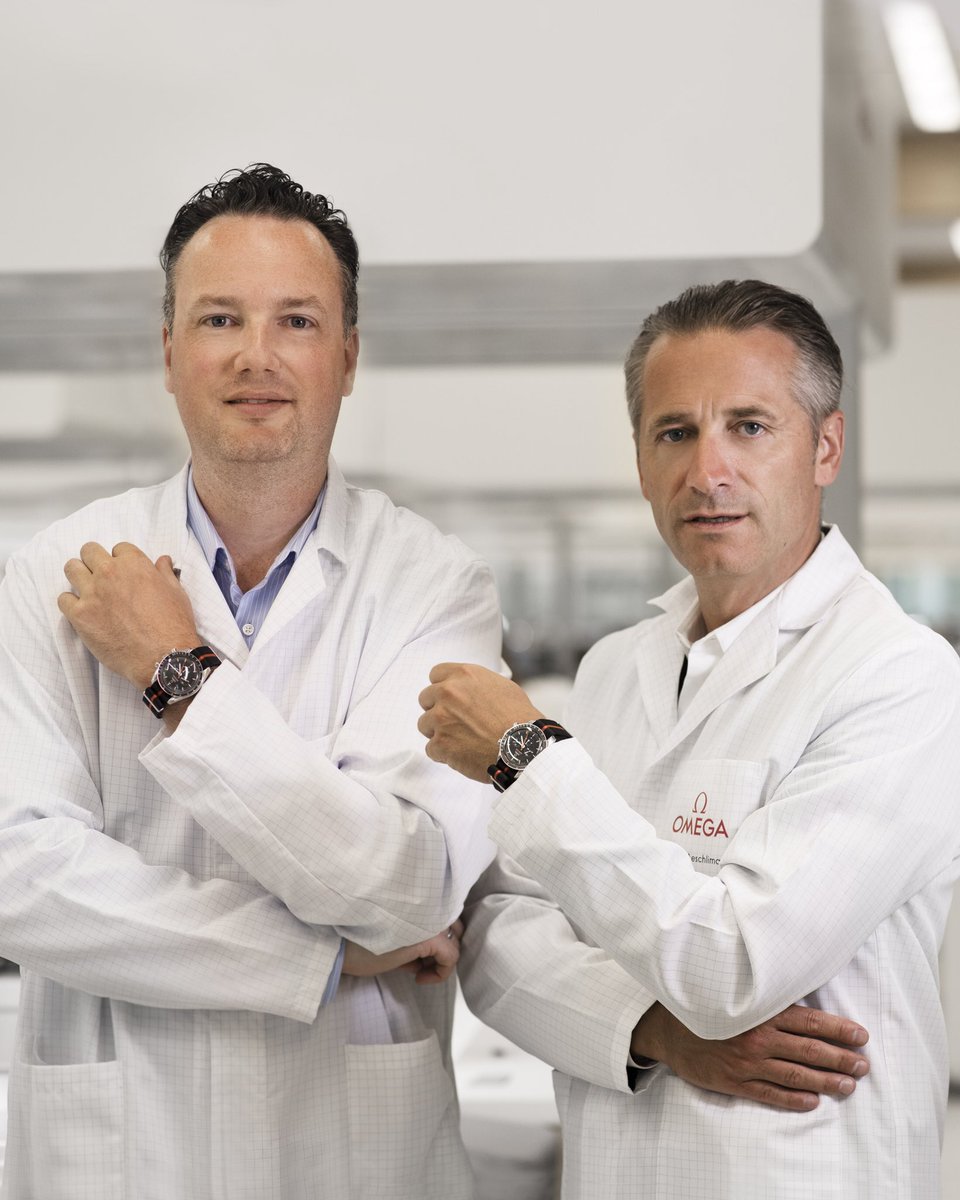 If you could be the CEO of Omega for one day, what would you do?
If I could be Omega CEO for one day, this is an interesting thought. I would get cracking in collaborating and designing the Speedy ST3 with you RJ.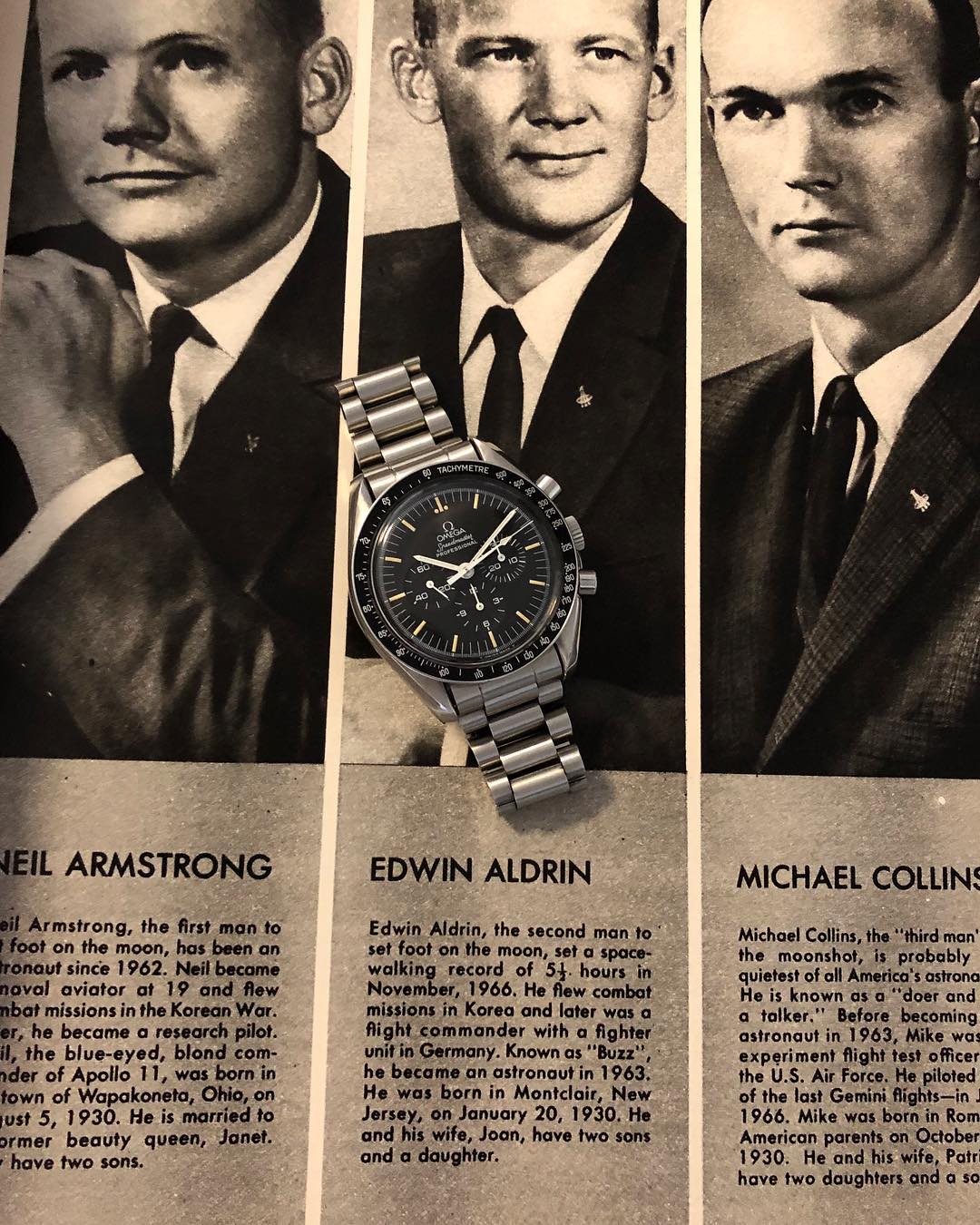 Based on your IG account @watch_ors, you also have a weak spot for anything NASA. Have you always been this way inclined?
Yeah, without revealing my true age (you might have a rough guess by now), I have always been fascinated and intrigued by space travel. I was born in an era of the space race, so when I was old enough to learn that NASA landed humans on the moon, I said to myself "anything is possible" — I cannot wait for the day humans can live on the moon or Mars!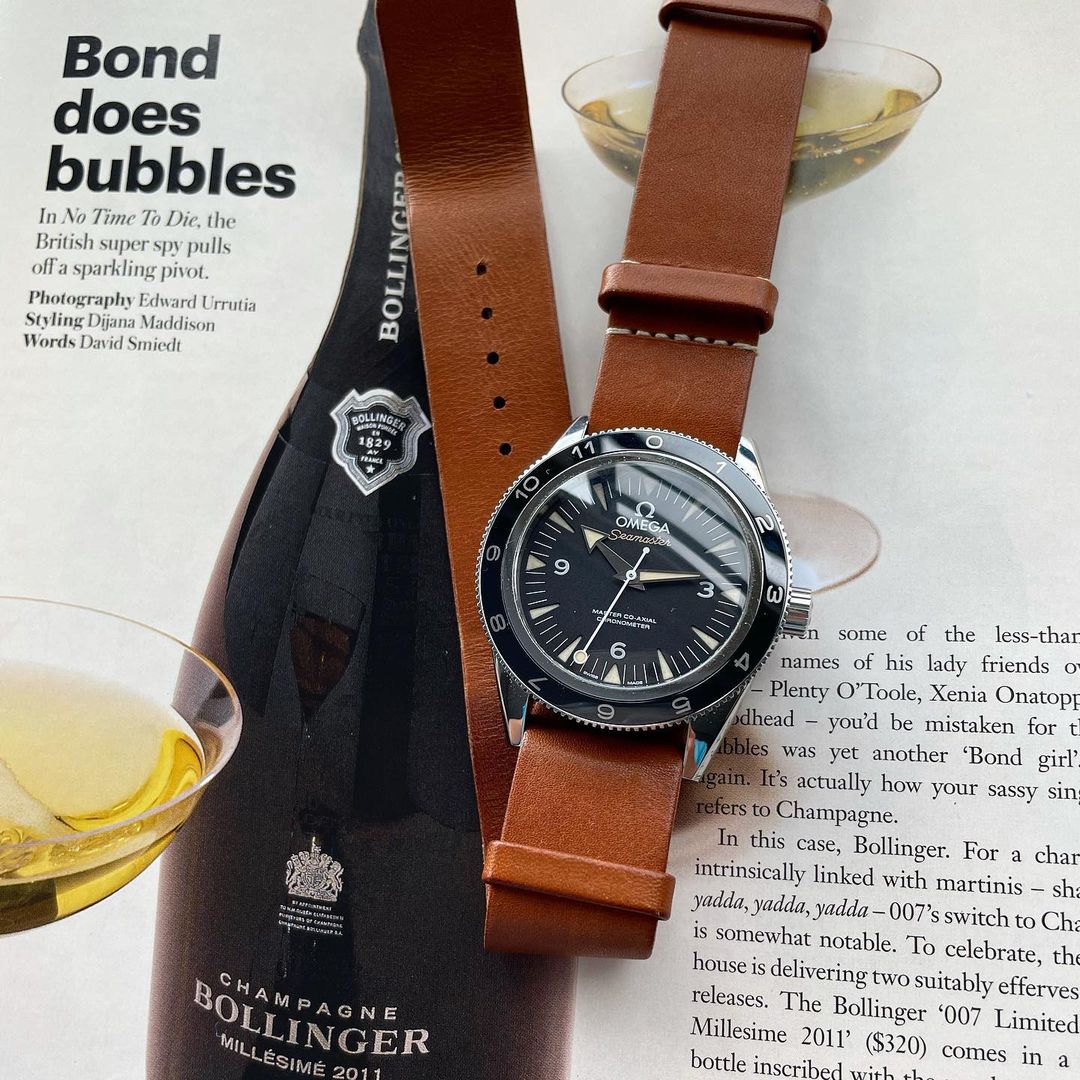 Your collection is not limited to Speedmasters only, what other watches do you like?
Yes, my collection is not limited to Speedmasters only. As mentioned earlier, I still collect Swatch watches. Over the years I have collected Omega Seamaster too – especially the James Bond editions. I also collected a few Rolexes – V series Submariner, 1675 vintage Pepsi, neo-vintage Coke & a Daytona. I also own a few Grand Seiko watches, the Zaratsu precision finishes on these watches & dial designs are impeccable.
Finally, I actually quite like what Longines have done with their recent reissues; they have really dug into their archives & released some gems linking back to their aviation heritage.
What is your dream Speedmaster and which one is on your hunt list today? Or is that the same one?
Well RJ, you know the song by U2 "I still haven't found what I am looking for". That said, I don't really have a "grail or dream" Speedy in mind. I like to keep an open mind to see what comes next for the Speedmaster. I like to be "delighted & surprised".
However, if I really need to pick a "dream" Speedmaster, it would be the Speedmaster worn by Buzz Aldrin when he walked on the moon.
I would like to thank PC for this interview and make sure to follow him on Instagram. We hope you enjoyed our conversation with PC and if you'd like to be featured, drop us a line!