Speedy Tuesday GTG Report – How To Wear It!
The word is out, the new caliber 321 has been introduced last week during a Speedy Tuesday event that we hosted in Biel. Last week we already published about this movement and shared some of the extra information that was not in the press release. But besides the introduction of this movement, there was also the Speedy Tuesday event in Biel. The second one, actually, as the first Speedy Tuesday event was held already in 2016. Before and in between, we did many more in different places (Düsseldorf, Amsterdam, Noordwijk, London, Munich, The Hague and in Geneva) and we will do more this year, worldwide.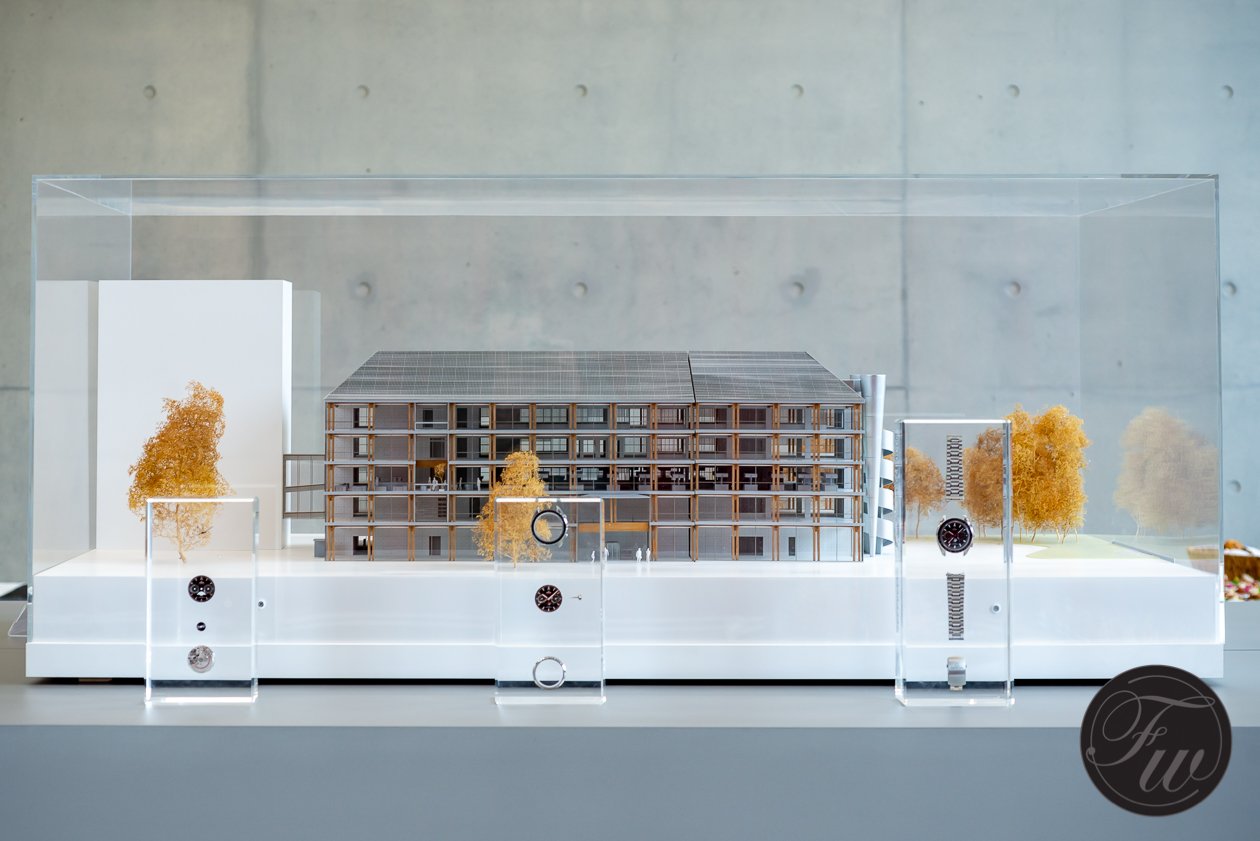 Speedy Tuesday Event (II) in Biel
Last week in Biel there were about 45 of our readers and Speedy Tuesday fans, even all the way from the United States (hi Andy!). Only a few hours before the big reveal of the new movement, we gathered in the lobby of the new Omega manufacture in Biel, Switzerland. After a nice lunch, the Speedy Tuesday event was opened by a welcome speech of Jean-Pascal Perret, Omega's VP of Communication.
After that, I gave a small speech about the Speedy Tuesday community, telling that it is so amazing to meet all the faces of everyone participating. Next was Petros Protopapas, the Heritage Brand Manager of Omega that welcomed all guests and spoke about (vintage) Speedmasters. The program was two-fold (and in two groups): a tour at the new manufacture, to show to the guests what the modern manufacture looks like and a forum with Petros Protopapas talking about a number of interesting subjects. One of them was the selection process of the Moonwatch, where he (finally) revealed the two other contesters that didn't survive NASA's testing procedures, the Longines-Wittnauer 235T and the Rolex Chronograph reference 6238. Another topic he talked about was the differences between the Valjoux 72 movement (as used in the Longines-Wittnauer and the Rolex) and the Lémania based caliber 321 movement. Last but not least, Petros Protopapas spoke about the Russian cosmonauts using the Speedmaster Alaska with white dial. A discovery made by Philip Corneille who runs an interesting blog called the Moon Watch Universe. At Omega they searched their archives for any proof that backs up this discovery, and they actually found paperwork that underlines the request (and order) for these Speedmaster Alaska watches by the Russian space administration. At a later stage, we will show you more about these discoveries.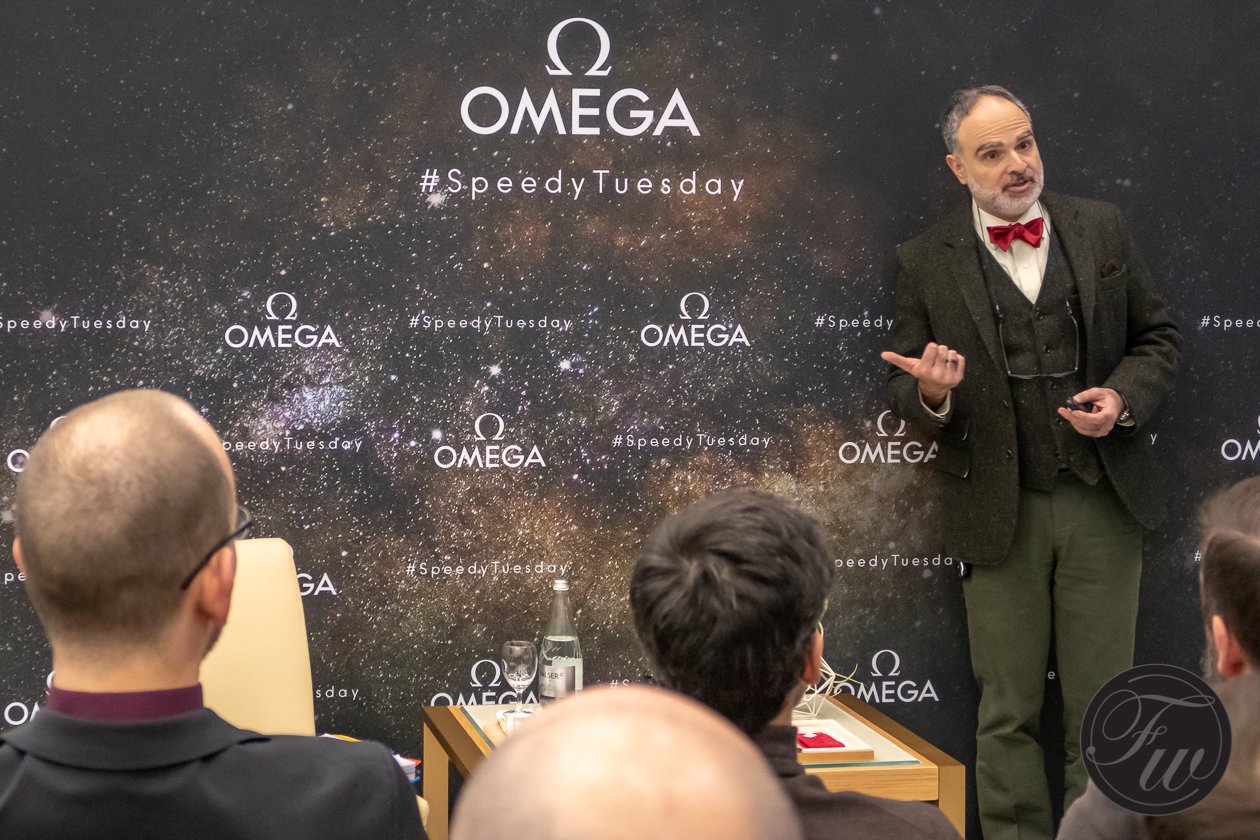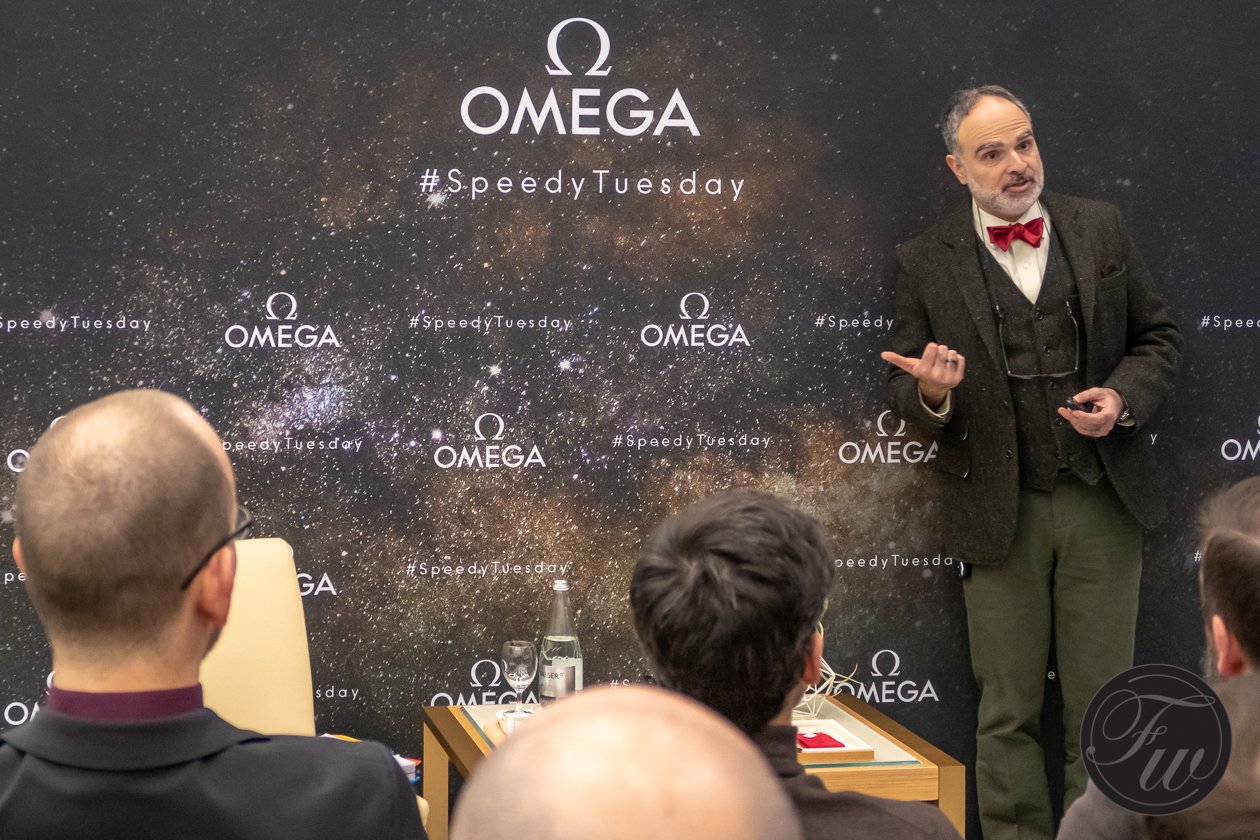 For now, we thought it would be nice to show you what some of the guests were wearing during the Speedy Tuesday event in Biel. We noticed a lot of Speedmaster Speedy Tuesday models, both the 1st and 2nd edition, but also a lot of vintage Speedmaster could be found on the wrists of the guests.
Enjoy the show!