Speedy Tuesday – King Willem-Alexander Of The Netherlands Wears A Speedmaster
King Willem-Alexander And His Omega Speedmaster Pro
It's Speedy Tuesday! By coincidence I came across the photo below, where you can see Dutch King Willem-Alexander and his wife Queen Máxima on the stand cheering for the Dutch national soccer team during the World Championship of 2010 in South-Africa. You can see Queen Máxima wearing her Rolex, which has been covered elsewhere in the past, but my eyes were drawn to the wrist of King Willem-Alexander. Although the resolution of this published ANP photo is too low to study the watch in detail, my nose for Speedmaster spotting is rarely off. It was time to investigate.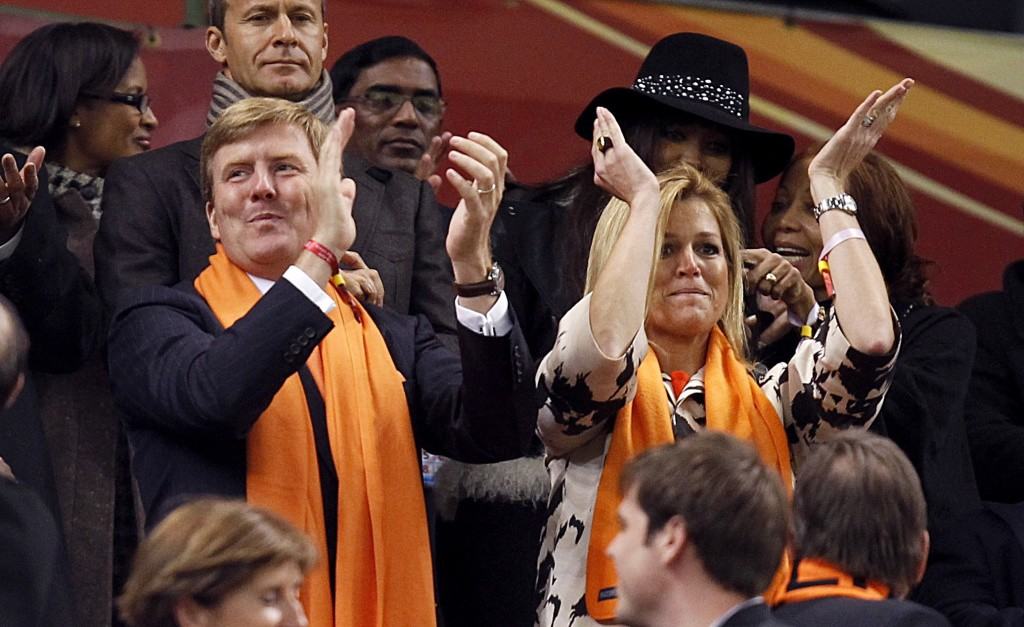 Most of our readers probably know that we are based in The Netherlands. Only few will know that we are located near two of the Dutch Royal palaces. Despite that, we never saw Willem-Alexander in the flesh close enough to see what watch he was wearing. After seeing the photo above, I decided to do some digging. Last time we covered Willem-Alexander here on Fratello Watches, was in 2013 during the last Queen's Day in The Netherlands. In that article, we showed him wearing a Rolex Datejust.
A bit of research on King Willem-Alexander resulted in a number of photos from the Live Earth Run For Water event. These photos were taken by photographer Ilja Meefout. The photos I found there were large enough to positively identify the Omega Speedmaster Professional on the wrist of King Willem-Alexander of The Netherlands. As you can see on the photos below, our King is wearing an Omega Speedmaster Pro on a leather strap with a folding clasp (which I identified on another photo, which you will find in the photo gallery below). Whether it is the standard Speedy Pro with Hesalite and a solid case back, a sapphire sandwich version or even the brown dialed Speedmaster Pro I can't tell.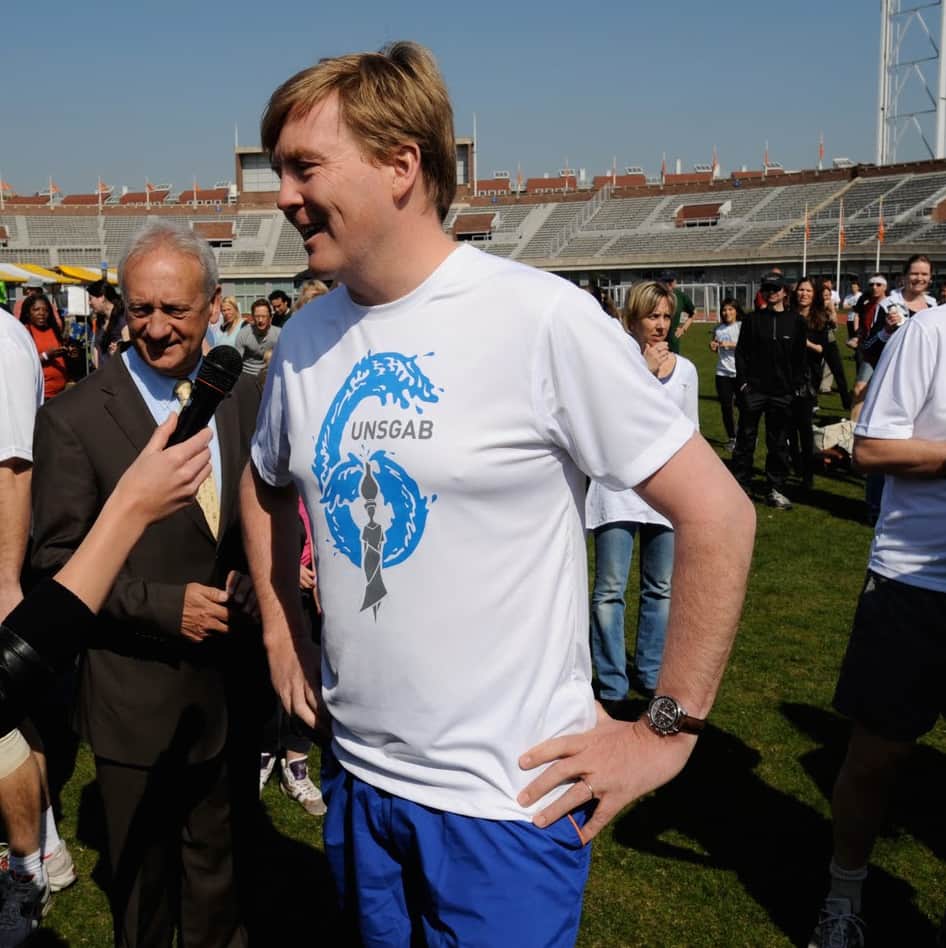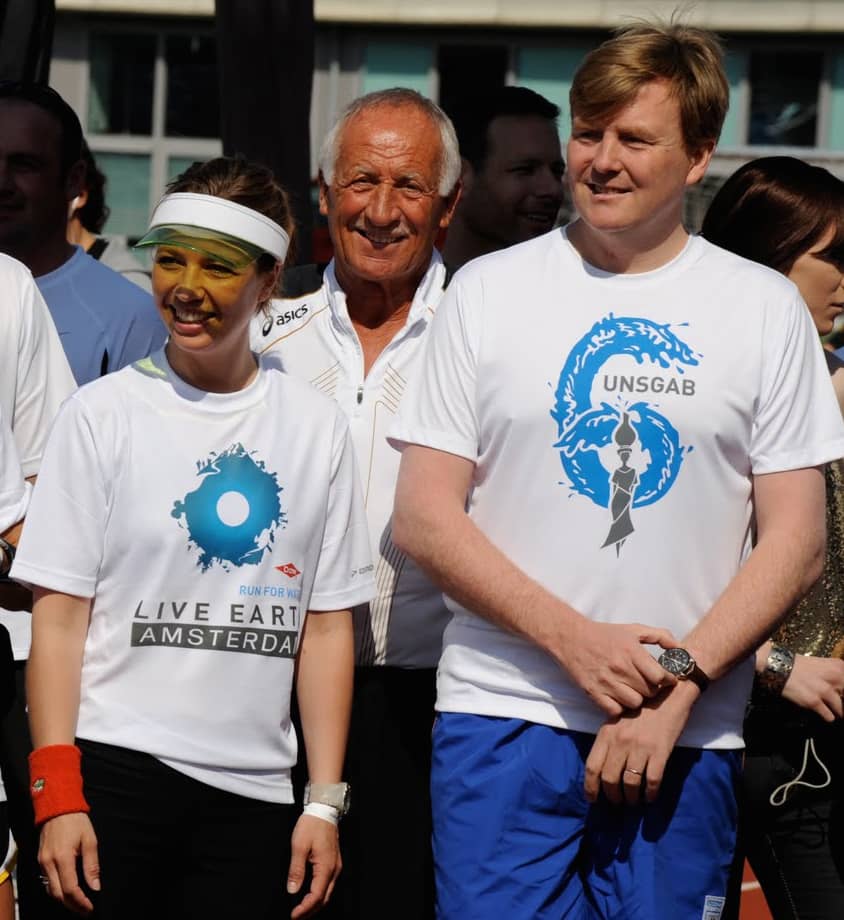 I believe that King Willem-Alexander loves watches. From a well-informed source I heard that he also bought an Omega DeVille Co-Axial, but never seen him wearing it on pictures. His grandparents, Princess Juliana and Prince Bernhard are also featured in the 'A Journey Through Time' book by Omega. For their marriage in 1937, Princess Juliana was given an Omega jewellery timepiece by Swiss ambassador Arthur de Pury on behalf of the Swiss Government.
What I found to be interesting, is that His Majesty The King opted for an Omega Speedmaster while he probably could have bought any model from the Patek Philippe or Vacheron Constantin collection as well. Even a Grönefeld Parallax Tourbillon probably. Perhaps he has a number of haute horlogerie pieces as well, but just favors this Omega Speedmaster Professional for wearing in public. In any case, we will probably never know but hope to see him wearing his Speedmaster Pro more often in public appearances.
King Willem-Alexander of the Netherlands is not the only royal who currently wears an Omega watch. Prince William of the United Kingdom is famous for wearing a mid-size Omega Seamaster 300M that he (probably) received from his mother. In the past, there have been plenty examples of Swedish and Greece Royal Family members wearing Omega watches as well.
During the 2014 World Cup in Brazil, I will pay extra attention if King Willem-Alexander will be wearing his Omega Speedmaster Professional again. If so, this article will be updated.
Photo credits: Live Earth Run For Water by Ilja Meefout, World Cup photos by ANP.