Starting A Watch Collection With €5,000: Jorg's Picks From Grand Seiko, Tissot and Serica
Finding a great balance and incorporating a hidden gem from one of the well-respected big brands
When I was asked to pick three pieces to start a watch collection for €10,000, I had to think about it for a long time. I came up with multiple answers and when asked to do the same with a budget of €5,000, it also took me quite a while. I am very much a believer in following the heart. So, if that means spending the majority on just one watch because you absolutely love it, I think you should do it! Unfortunately, that's not exactly how this series works. So, I also decided to come up with three watches that I would pick with a budget of €5,000. And I didn't even have to sell my soul in the process!
The soul searching for this exercise is easy to explain but hard to accomplish. I strongly believe that if you get a chance to experience a watch from one of the renowned luxury brands that you adore, then you should. In my case, that would be a pick from Omega or Grand Seiko. However, it should be one that doesn't eat up almost all of the budget because you don't want to be left with two less satisfactory choices. Is this possible? Well, when it comes to new watches, the answer is generally "no." But if you don't mind buying pre-owned, there are still some pretty spectacular options out there.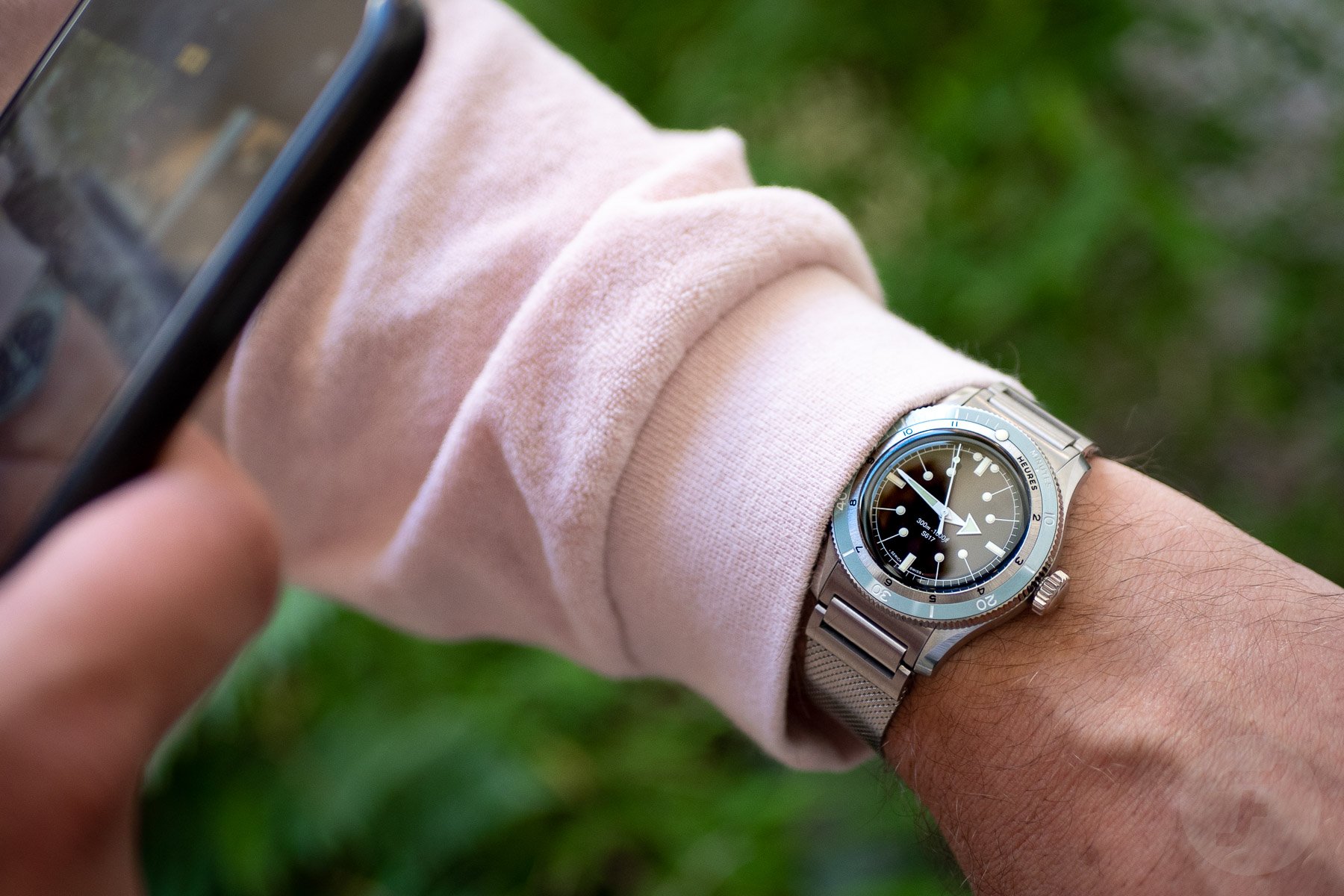 Choosing a big-brand watch
Why this approach? I firmly believe that it's great to have a mix of watches from microbrands and affordable big names to one of the world-renowned luxury brands. It gives you a great chance to see the different spectrums of the watch world. From experience, I also know that a solid daily wearer from one of the big brands can become a keeper for life. That's why I believe that getting one should be your focus along with adding two more watches to mix it up for some fun. So, let's find out what my picks would be.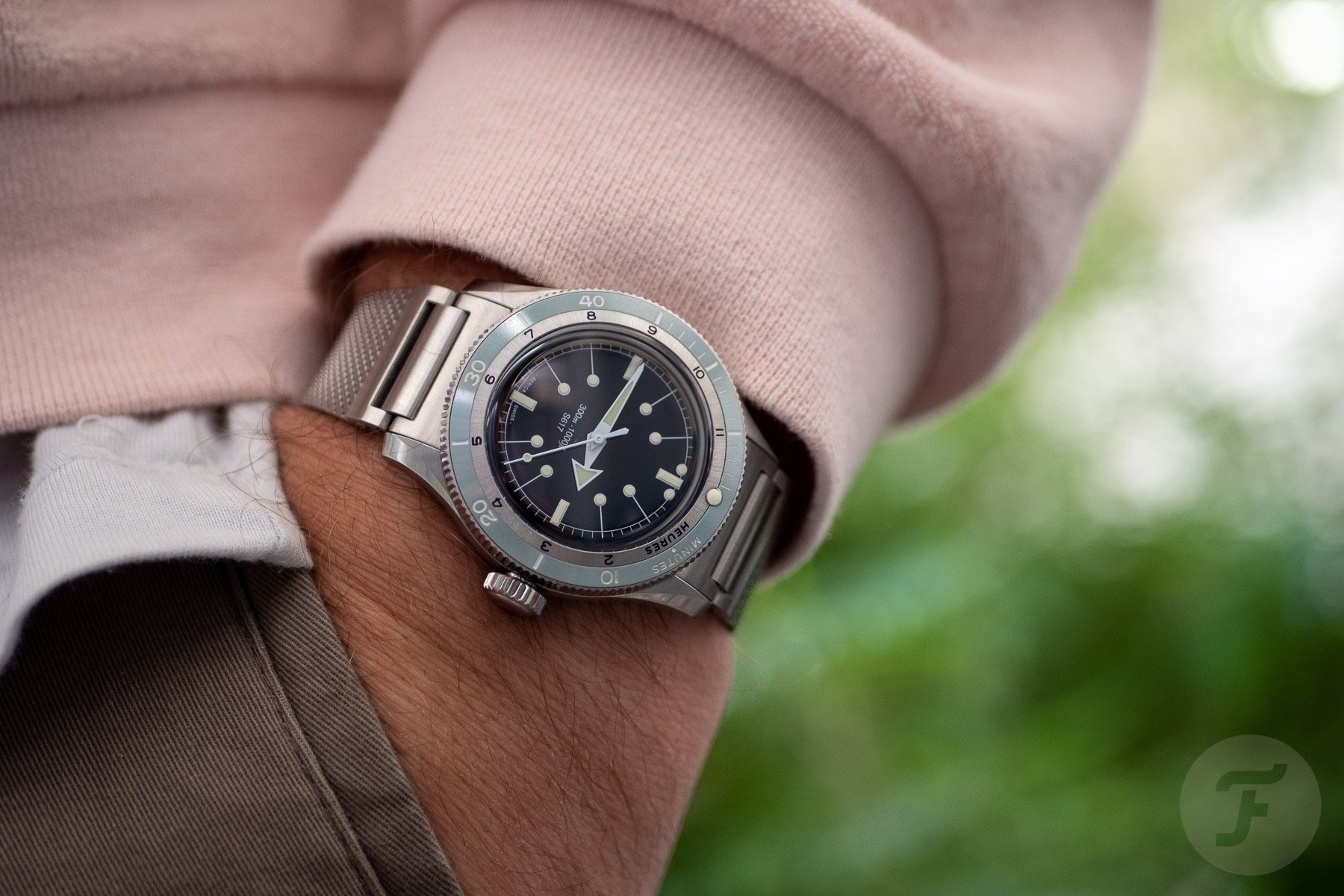 Serica 5303-3
My first pick is a watch that just came out and that I had the pleasure of wearing for a couple of days. Serica founder Jérôme Burgert takes great pride in coming up with special watches that are inspired by the past but bring the best in modern-day execution for an affordable price. The line started with the two 5303 models in black and white. I had the pleasure of reviewing them late last year, and I was very impressed by what the watches had to offer. Honestly, the 5303 is hard to beat in all aspects.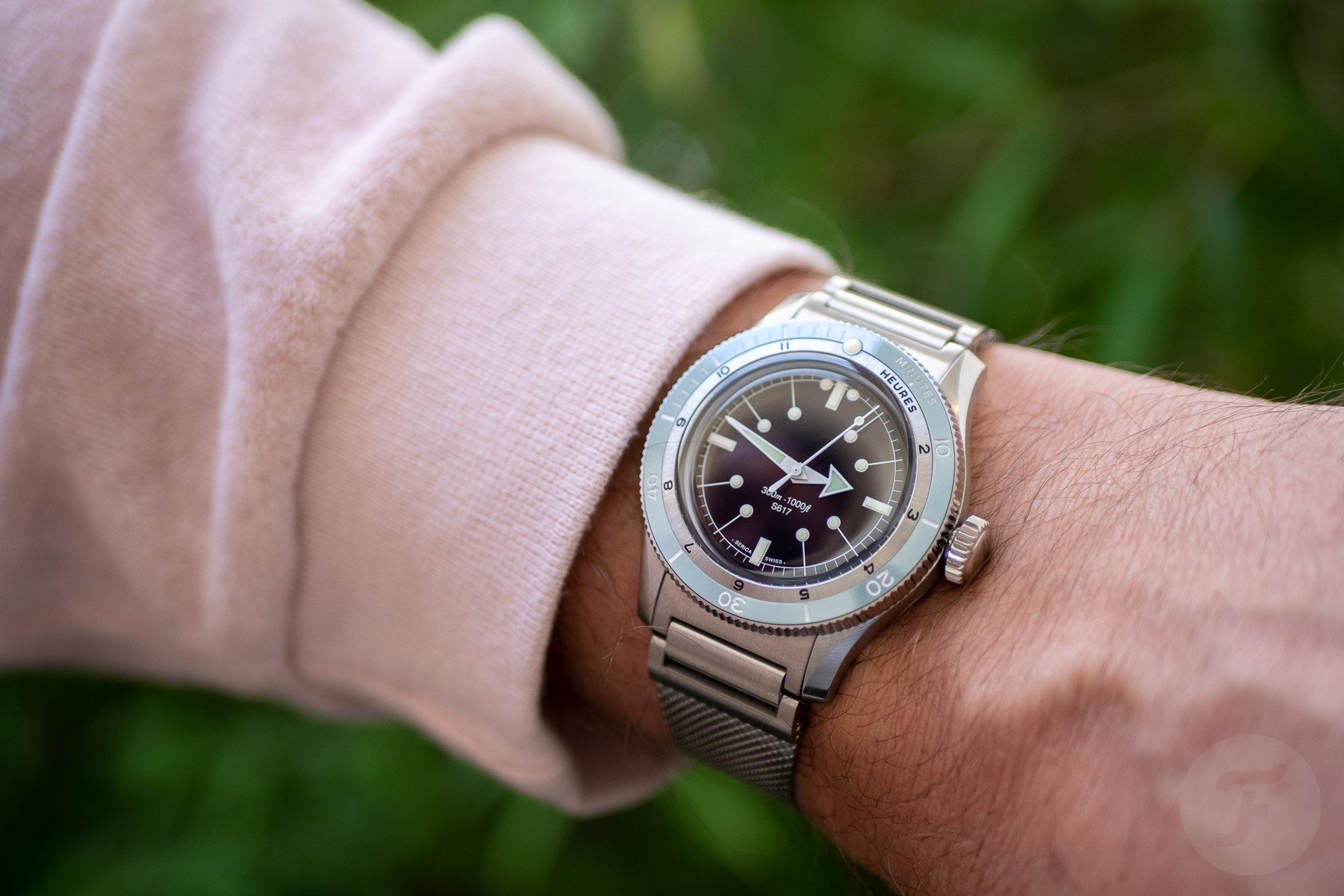 The 5303 is a vintage-inspired dive watch with an elegant 39mm case. Characterized by its fluid lines, it wears like a charm. The twin-scale bezel is an absolute joy to behold too. For the new 5303-3, Burgert created a unique light blue ceramic color that he dubbed "Crystal Blue". Combined with the dark blue enamel dial with its stand-out design, it makes for a great combination of elements. Another characteristic element is the mesh bracelet that tapers from 20mm to 16mm. It is connected to the case using a fitted end link for an even more unique style.
Inside the case, the watch is fitted with an automatic Soprod Newton movement. The movement offers specs surpassing COSC standards with an accuracy of ±4 seconds per day. I could go on for a bit, but at €1,290, this Serica 5303-3 is hard to beat. This first pick is truly the full package with an abundance of style and modern-day specs.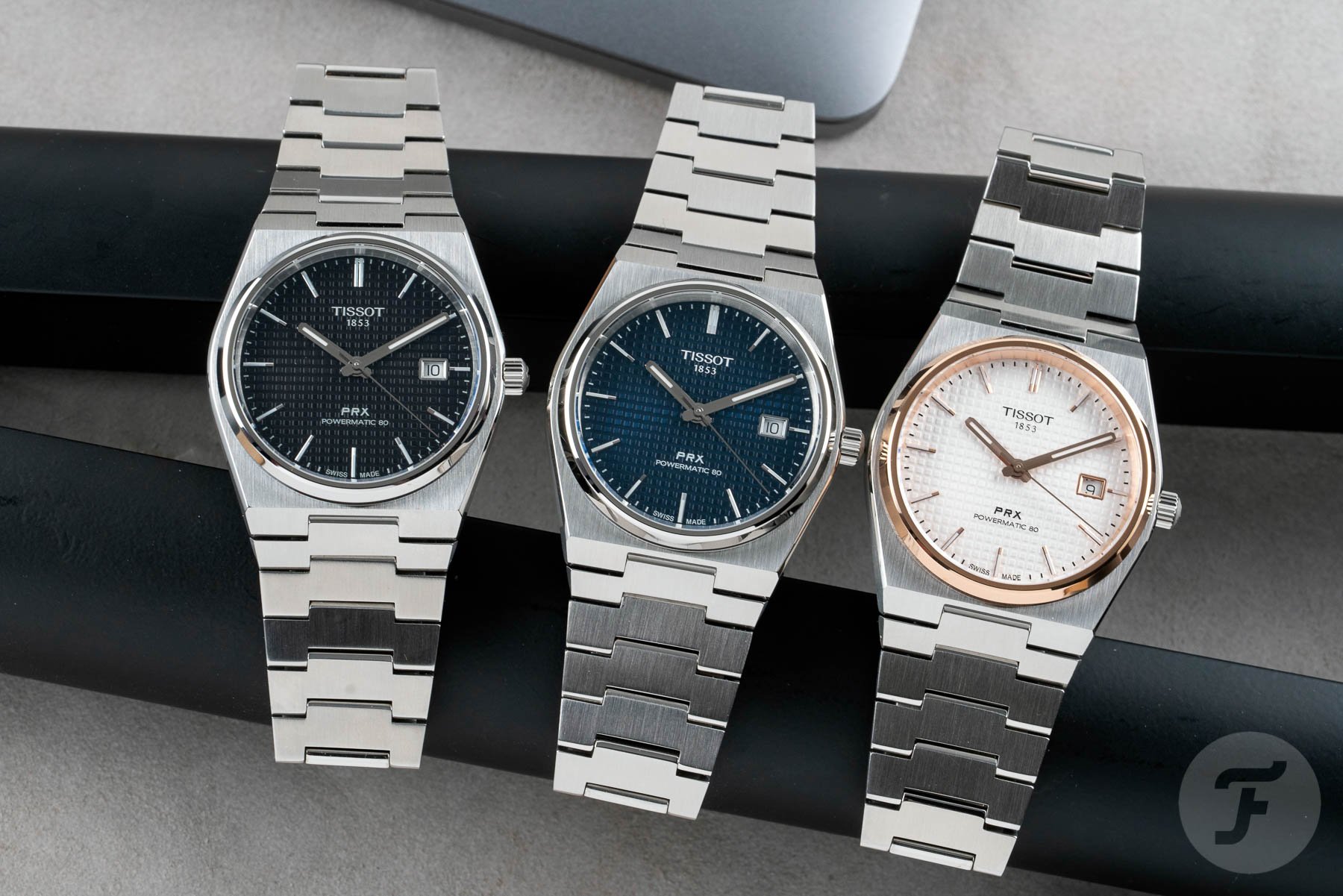 Tissot PRX Powermatic 80
I selected the Tissot PRX for my trio of watches for €10K, and it's back again for this list. The logical assumption is that it creates room for a more expensive watch as my final pick. While that definitely is true, it does not do justice to the strengths of the PRX. Every time I see a PRX, I am impressed by its presence. Additionally, every time I have one on my wrist, I am impressed by the incredible value for money it offers. The PRX Powermatic 80 punches above its weight and, for me, is easily the best watch under €1K. And even if you raised the budget to €2K, I would seriously consider it. The design, the dimensions, the movement, and the execution are simply impressive.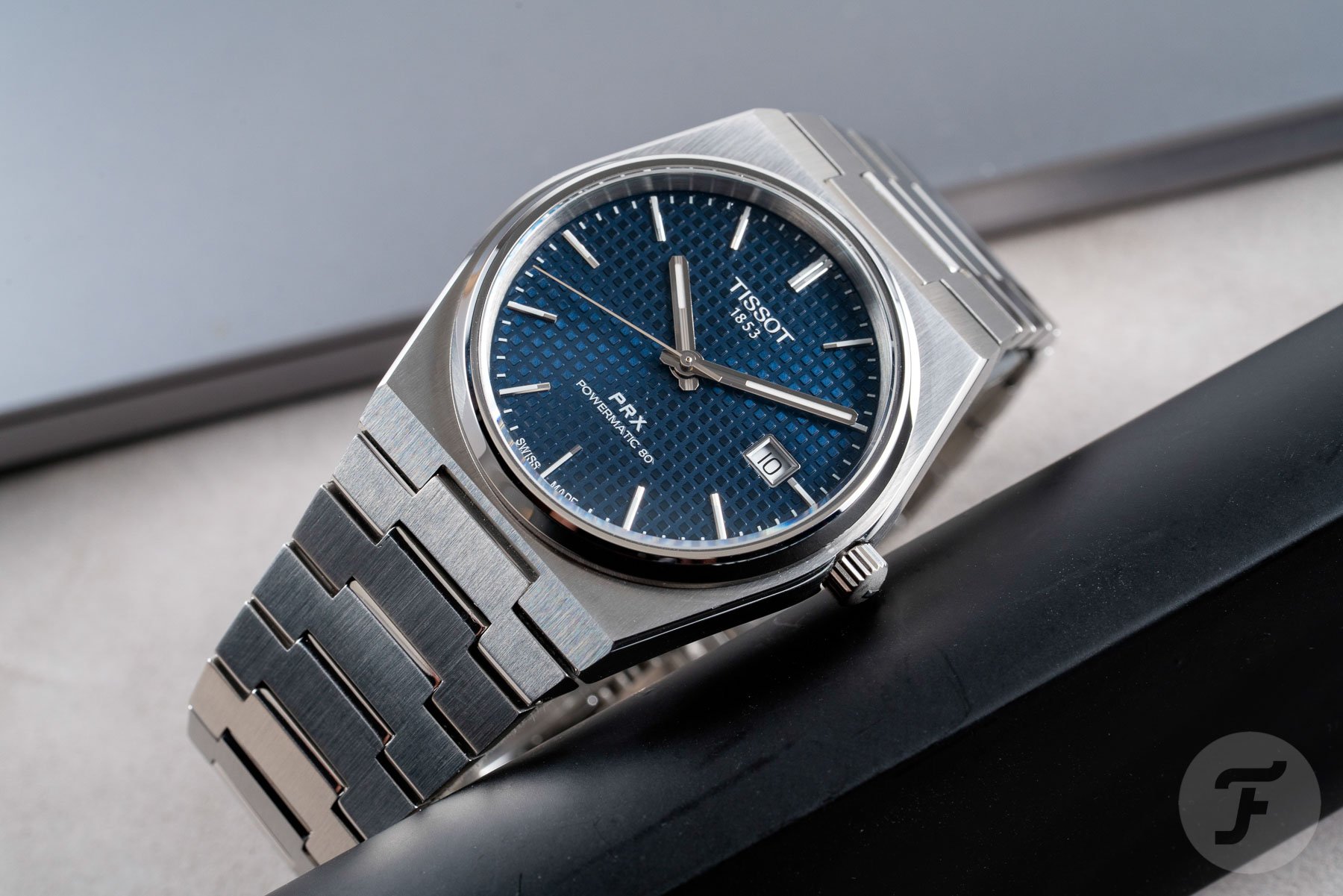 It obviously starts with the 1970s-inspired design. It features a 40mm case that is 10.9mm thick with an integrated bracelet. Overall, the watch clearly has a vintage vibe to it, but it is not defined by its era of inspiration. In my mind, that makes it such a joy to see. When it comes to the different dials, I would pick the blue or the recently introduced green version. A black-dialed version would usually be my go-to choice, but the blue and green dials are more lively in the light. Inside the case, you will find the Swatch Group's Powermatic 80 movement. It's the perfect workhorse movement for the PRX. Add the €695 price tag, and the Tissot PRX Powermatic 80 is a brilliant release that has a place in any collection. It really is that good!
Grand Seiko SBGA001
With roughly €2,000 spent, I have around €3,000 left for a final watch. As I mentioned in the intro, I would love to find a nice pre-owned piece from one of the famous premium watch brands that could be a perfect daily wearer. For me, the first name that comes to mind would be Omega. The first watch from Omega that occurred to me was the Seamaster GMT ref. 2538.20 "Great White". It's one of the Omega watches from the early 2000s that still looks very crisp today. Although you might be lucky to find one for €3K, they tend to go for a bit more and do not fit the budget. The second thought was the first automatic Seamaster "Bond" ref. 2531.80, which is also a great option. But then I was reminded of a watch that I wrote about in the Buying Guide series not too long ago.
When I wrote the Buying Guide article about the best Grand Seiko watches of the 2000s, I discovered that the brilliant Grand Seiko SBGA001 can be yours for between €2.5K and €3K. The Grand Seiko SBGA001 was released in 2004 and was the first Grand Seiko model with a Spring Drive movement. Not only does that make the watch a monumental release for the brand, but it's also simply a great watch. The SBGA001 features a 41mm stainless steel case that is 12.7mm thick and has a 48.5mm from lug to lug. The case and the bracelet are very familiar and are in line with the iconic style that characterizes the current Heritage collection.
A brilliant addition to any watch collection
The visual star of the show, however, is the brilliant sunburst champagne dial. I love the color of the dial as it adds a lot of charm to the watch. The sunburst finish gives it an added brilliance that makes it come alive in different lighting conditions. The lovely dial is graced by the applied hour markers and the immaculately finished hands that we have come to know from Grand Seiko. An element that I have come to love over time is the power reserve indicator. Whereas I used to think it was always in the way of a clean dial design, it has become the indication of the brilliant Spring Drive movement that powers the watch. On top of that, the power reserve indicator was actually executed quite subtly.
It hints at the Grand Seiko caliber 9R65 inside. This movement features 30 jewels and has a 72-hour power reserve, a quick-set date, and a hacking function. The movement also provides an accuracy of ±15 seconds per month. As I mentioned, this was the first Grand Seiko that featured a Spring Drive movement. But even 18 years after it was first released, the watch and the movement are still very much in line with today's standards. Therefore, the Grand Seiko SBGA001 is the perfect daily wearer and the ideal last pick for this list. To think that you can get one between €2.5K and €3K is still unbelievable! Especially considering the impact the Spring Drive had on the brand, this is the perfect pick to round out this three-piece watch collection.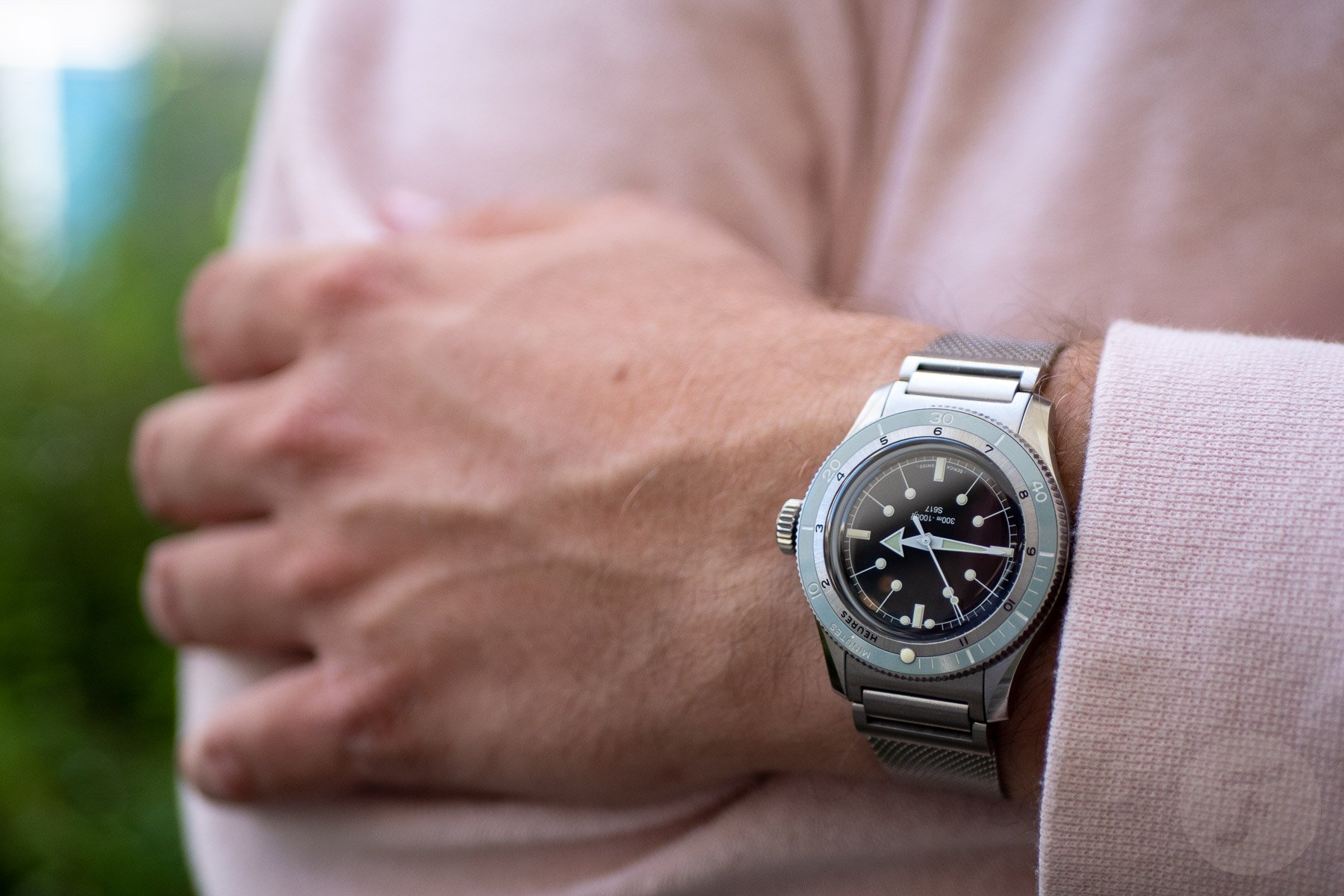 Final thoughts on my €5K watch collection
The total for my three picks will have you spend roughly €4.5K to €5K depending on what you need to pay for the Grand Seiko. Looking at the trio of watches, I would genuinely love to own them all for different reasons. The versatility of a dive watch, a sports watch with an integrated bracelet, and a top-notch daily all-rounder makes for my ideal collection under €5K. What do you think of my choices? Is there anything you'd have done differently? Let me know in the comments!
Follow me on Instagram: @jorgweppelink | @fratellowatches