Stockinger Bespoke Safes – A Visit Report
The ownership of an expensive timepiece does not come without any risks. The risk of loss, damage, theft or even robbery is for some people even a reason not to buy or wear their precious watch. A safe deposit box at the bank might be a good idea but it will also become annoying when you want to swap watches once in a while. A safe at home is therefore a good alternative and this will also give you some advantages regarding insurance premium. A safe has to meet a number of requirements for insurance companies and most of the time these safes aren't particular nice to look at. Big grey chunks of steel that probably will not fit your home interior at all.
Enter Stockinger Bespoke Safes. This company – lead by Dominik von Ribbentrop – specializes in high quality German engineered safes. Not only the engineering is important, also the design of the safes is top of mind of the people of Stockinger. The first thing we see when we enter the manufacture in the area of Munich in Germany, are the customized safes that Stockinger manufactured and are ready for shipment. Beautiful designed safes that could easily be part of your living room or bedroom.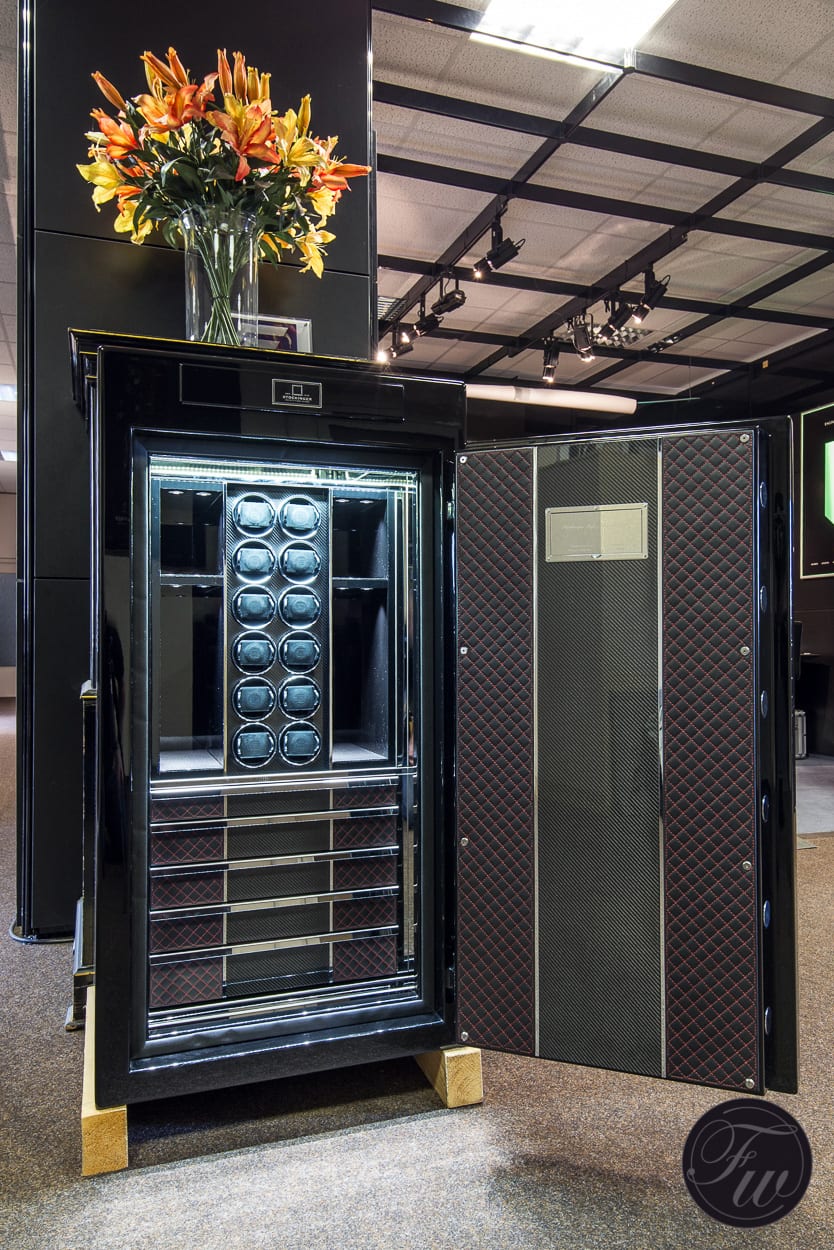 One of the safes that we see is a beautiful 'Brabus SV12', finished with a superb looking lacquer and equipped with a Brabus-signed handle. The inside is perhaps even more impressive, the use of the famous diamond shaped leather with red stitching combined with carbon fiber panels. And this is only the first encounter with their safes. Inside, no less than 12 watch winders are present to keep your automatic watches going. The watch winder modules are something really special, as we later learned. These watch winders are manufactured by Beluwo in Germany and programmable per winder using your iPad and a wlan connection. We will get back to this topic later on.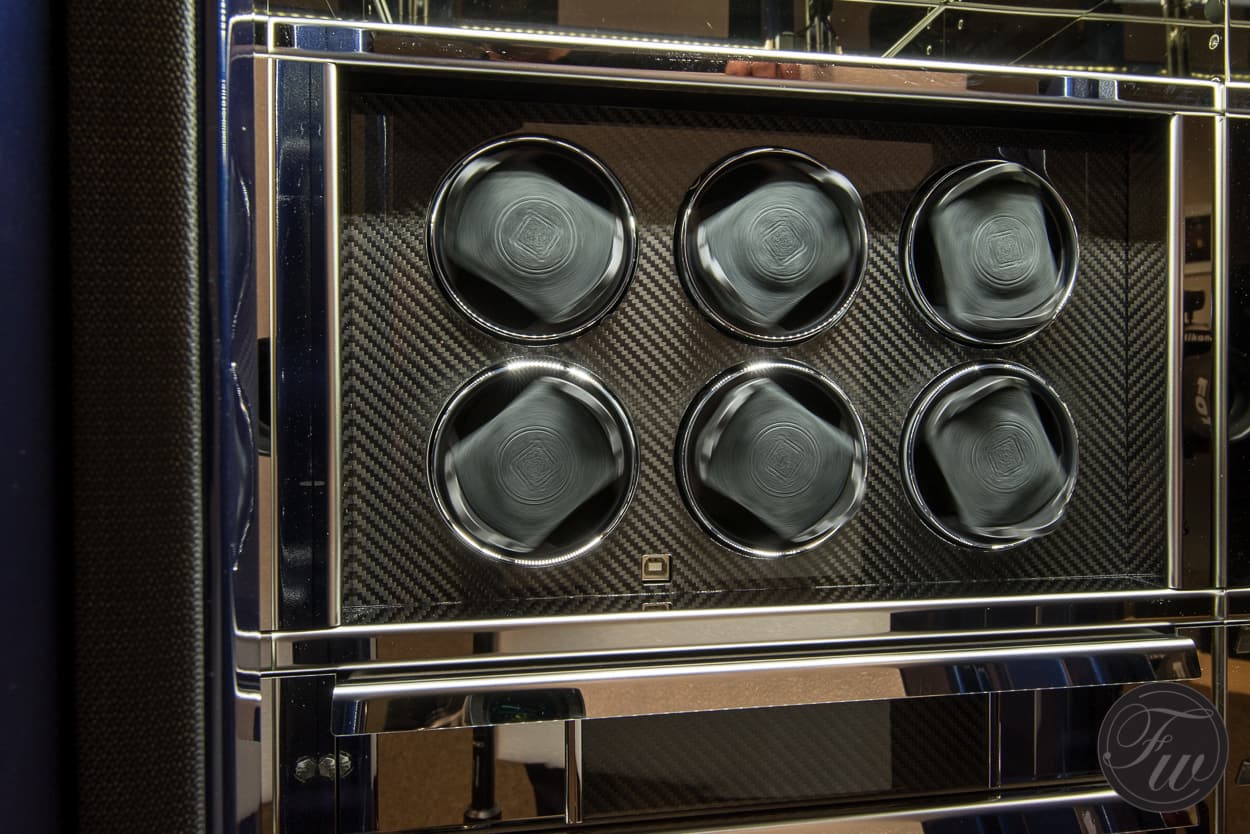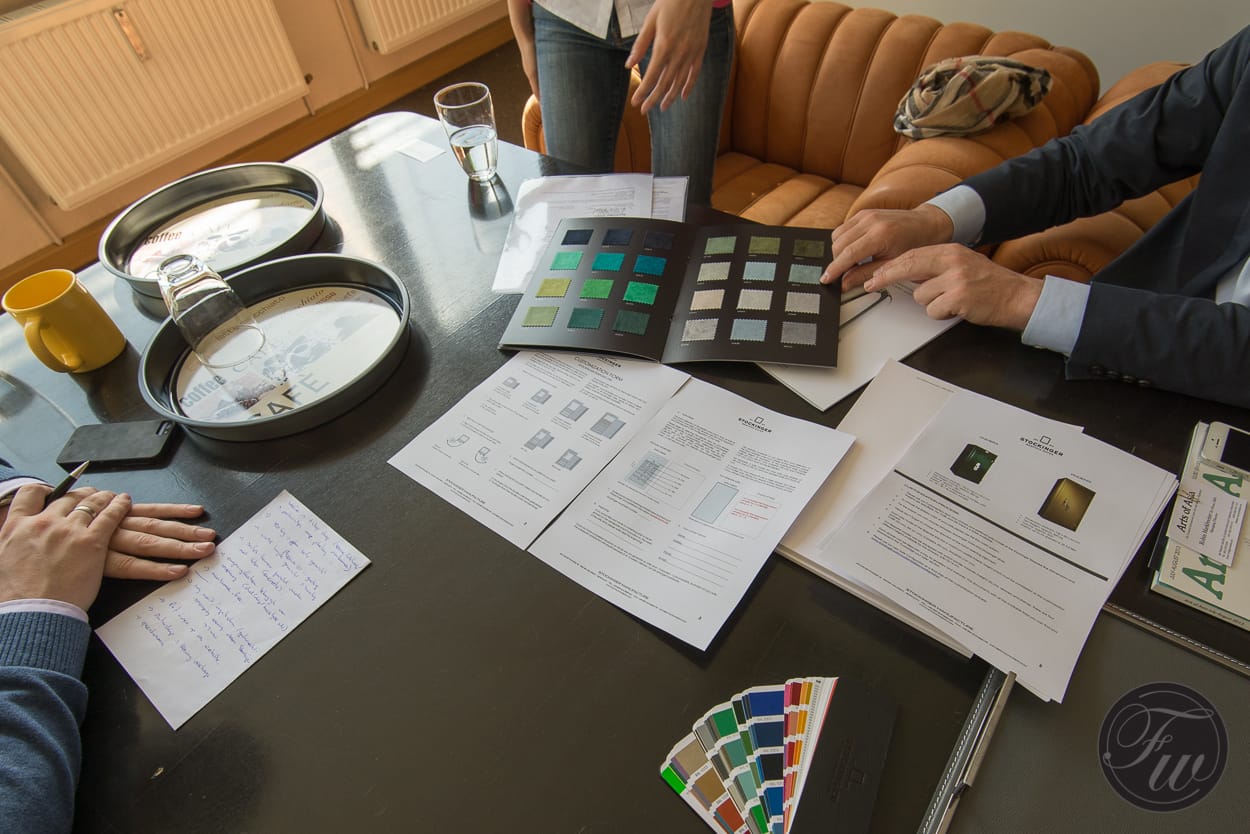 After having a quick glance at the safes in the demo room, we have a sit down in a large meeting room in the Stockinger factory with Dominik von Ribbentrop and his colleague responsible for marketing & communication. We learn that CEO Dominik von Ribbentrop bought the Stockinger company in 2003 as besides being a born entrepreneur, the art of creating triggered him to actually buy the shares of the company that already had a long history in producing safes.
Dominik von Ribbentrop explains us the basics of a good and trustworthy safe can be drilled down to 3 important bullet points:
 Strength of the safe's panels (walls);
 Bolt work;
(Electronic) Locking mechanism.
All Stockinger safes have a VDS certification and bear an extremely high security rating (VDS III) that meets all necessary standards and requirements. Every safe has been engraved with its unique VDS certification number.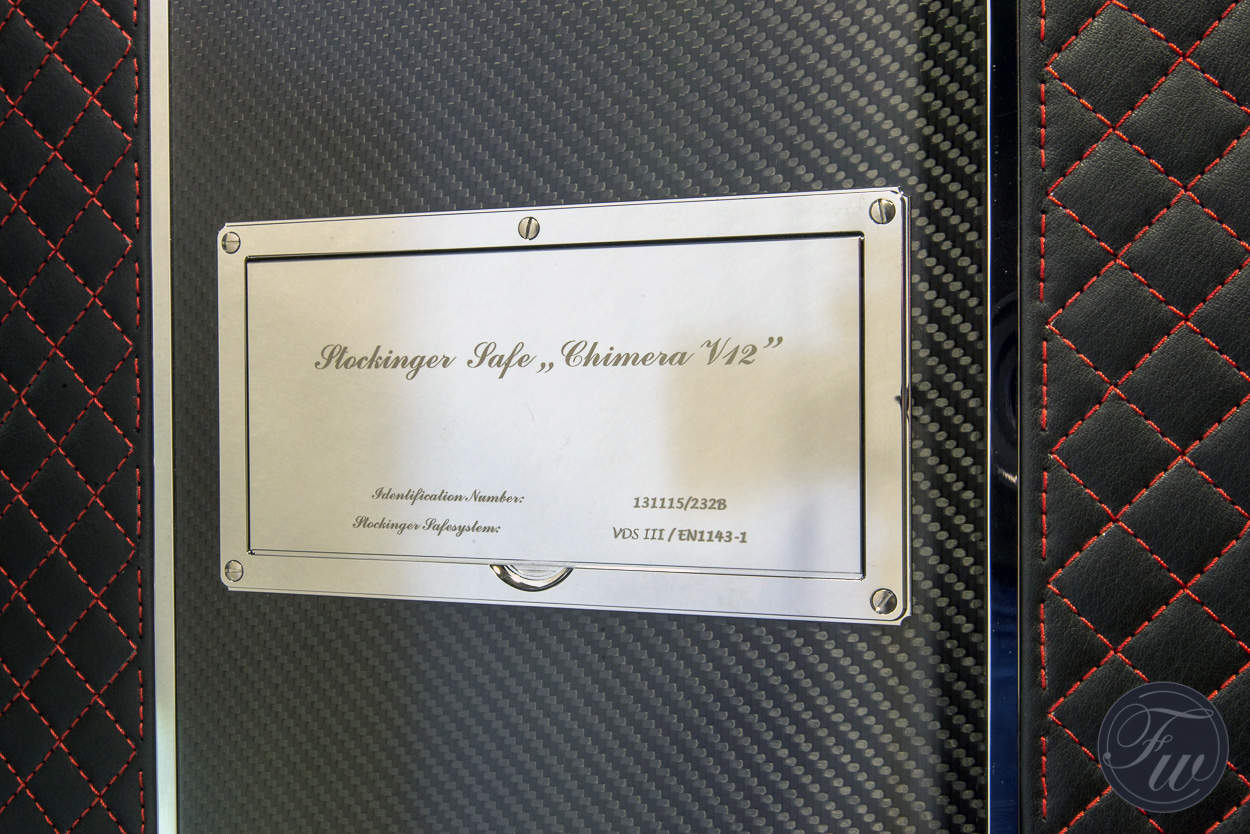 The smallest safe in the collection is the CUBE, with a 300KG weight and you can go all up to the Phoenix model, which has a 900KG weight. The average safe that Stockinger delivers has a 450KG weight. Delivery is also part of the one-stop-shop process that is fully managed by Stockinger. From ordering to the installation of the Stockinger safe, there is only one point of contact.
All safes are maintenance free, except of course, when someone lost a code or when a safe is damaged. Up to now, there hasn't been one safe from the Stockinger company that has been cracked. With the exception for an emergency case that happened where Stockinger had to open a locked safe by themselves for a client.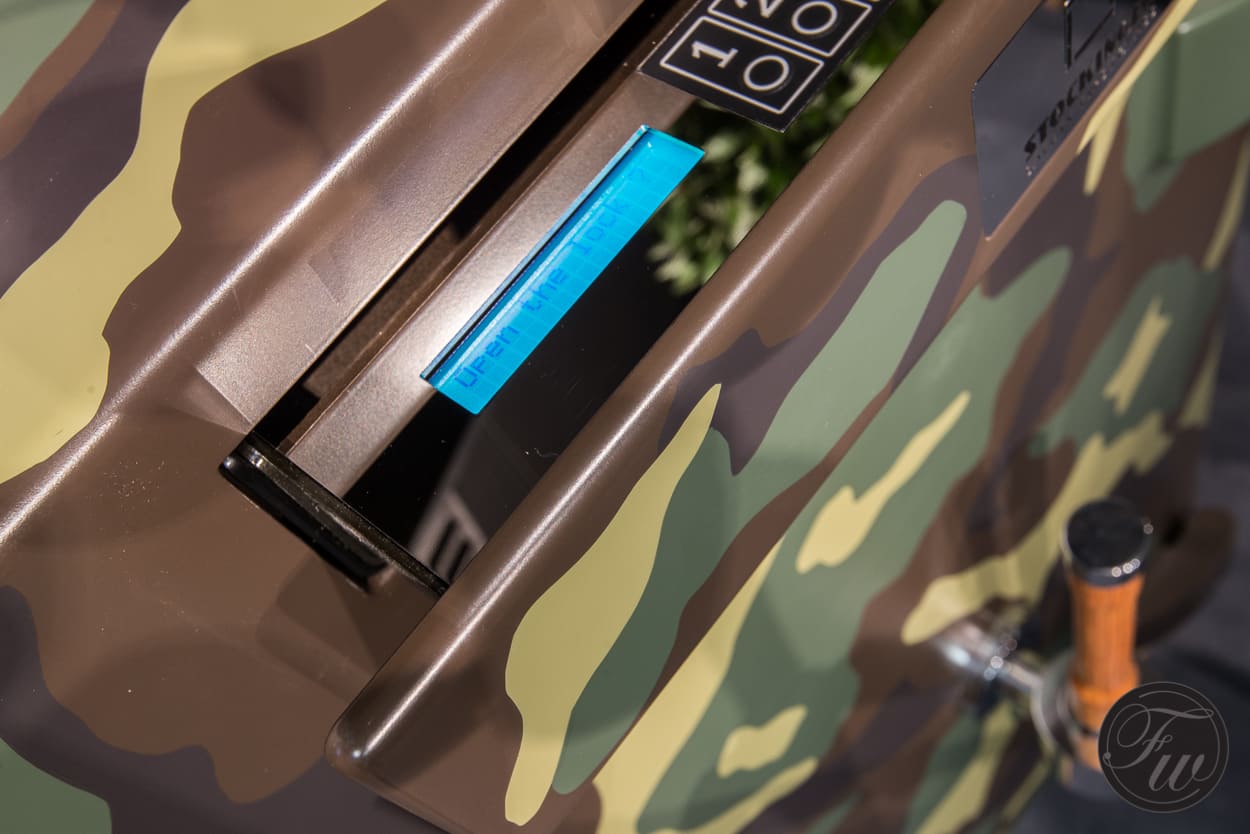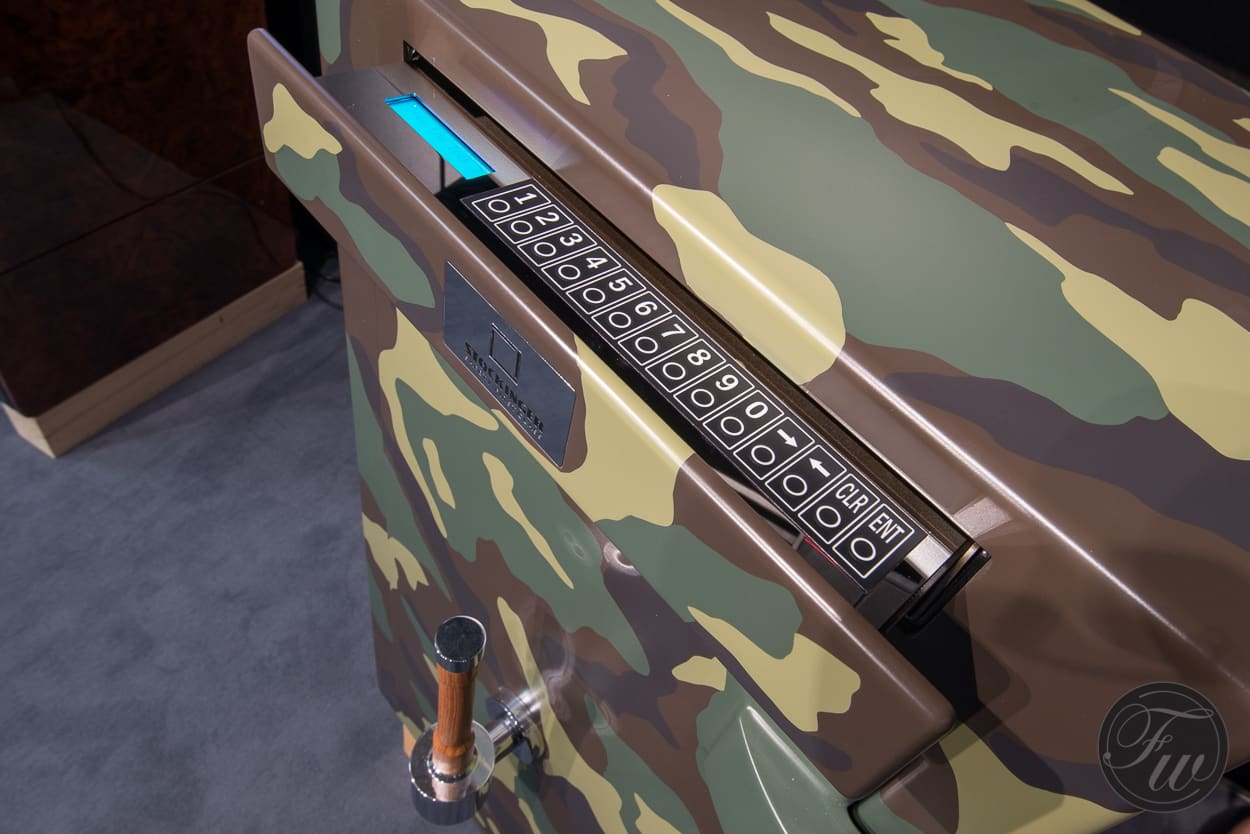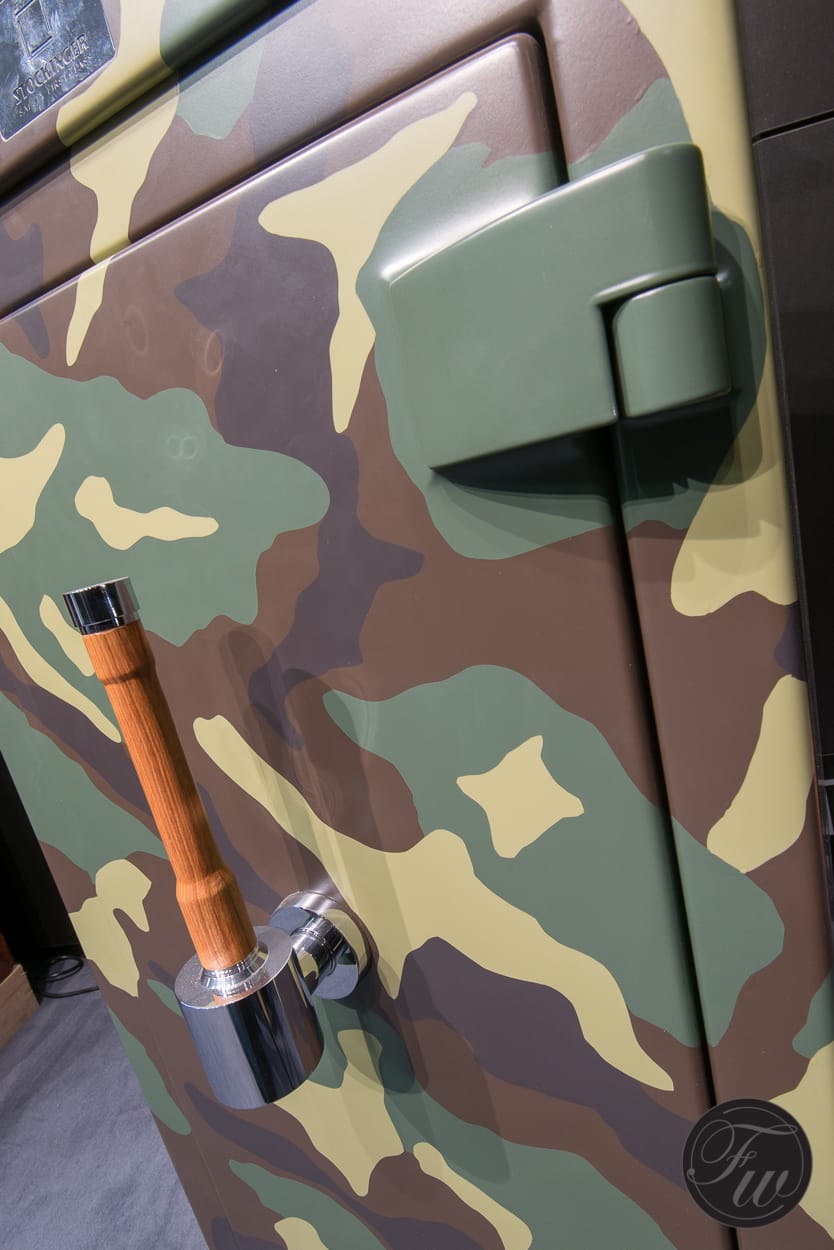 Although all this has to do with German engineering, the most exciting thing is of course the design of the Stockinger safes. With partnerships like the aforementioned Brabus or Bentley as well as some one-off models, the possibilities are almost unlimited. When walking around in the factory in Neuried, I also noticed this awesome blue safe that is actually a 'Midnight Blue' lacquer as being used by BMW. Another awesome safe is the one with a reptile as a door handle (the reptile only weighs quite a bit) and the Wild West safe, a pretty cool idea that came to the mind of Dominik von Ribbentrop.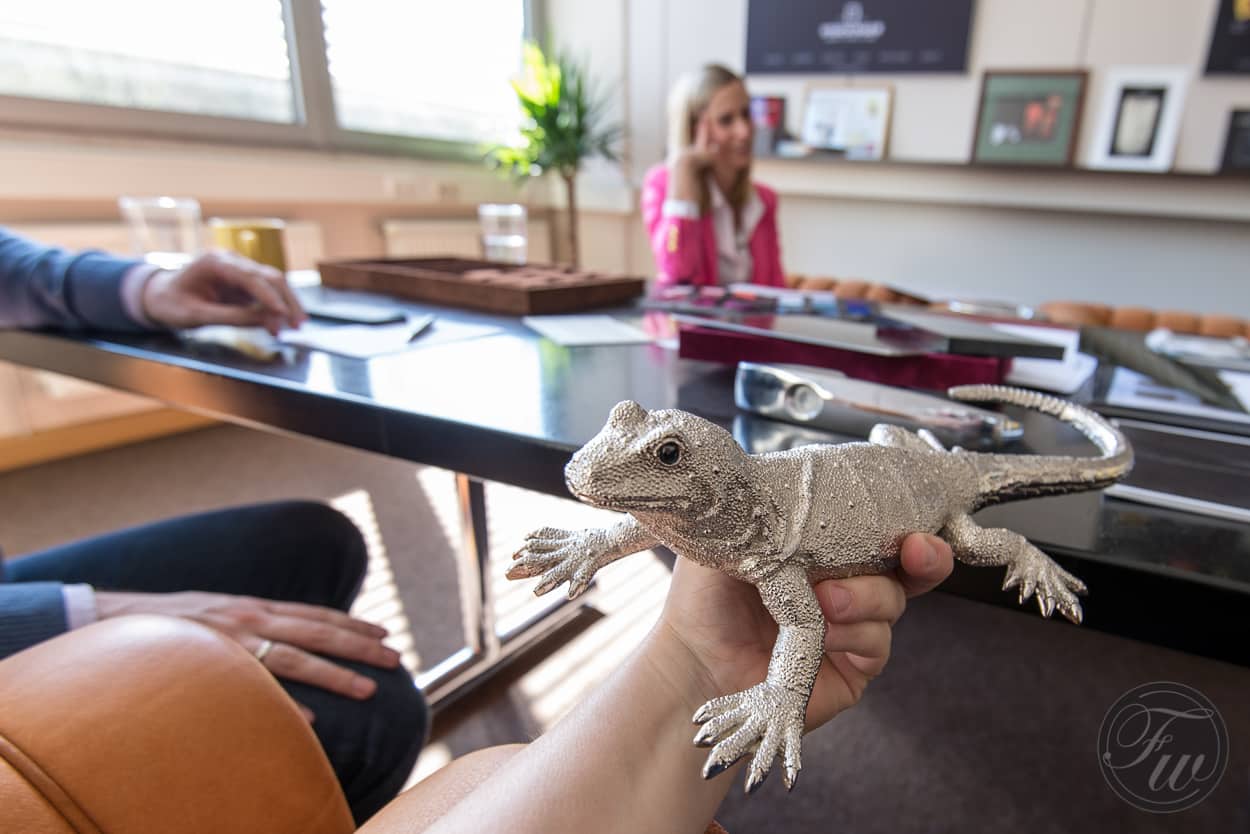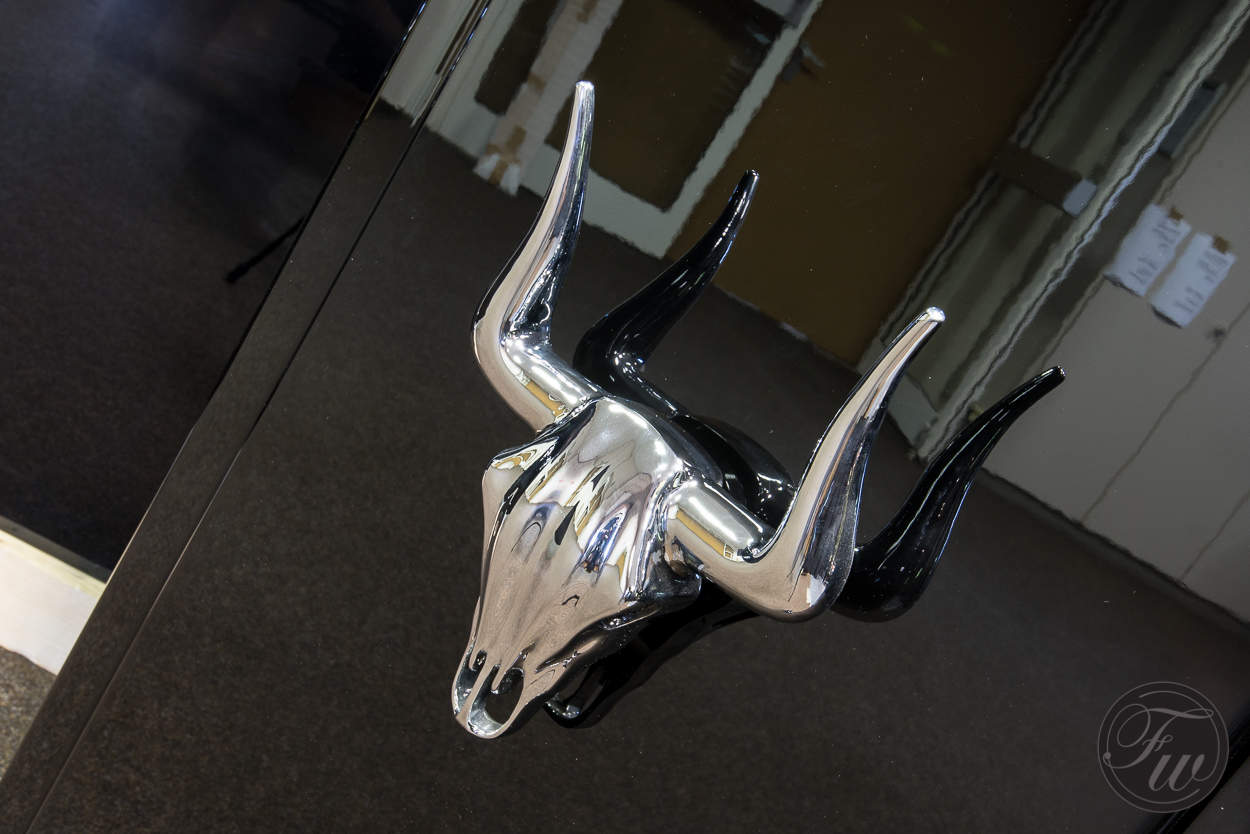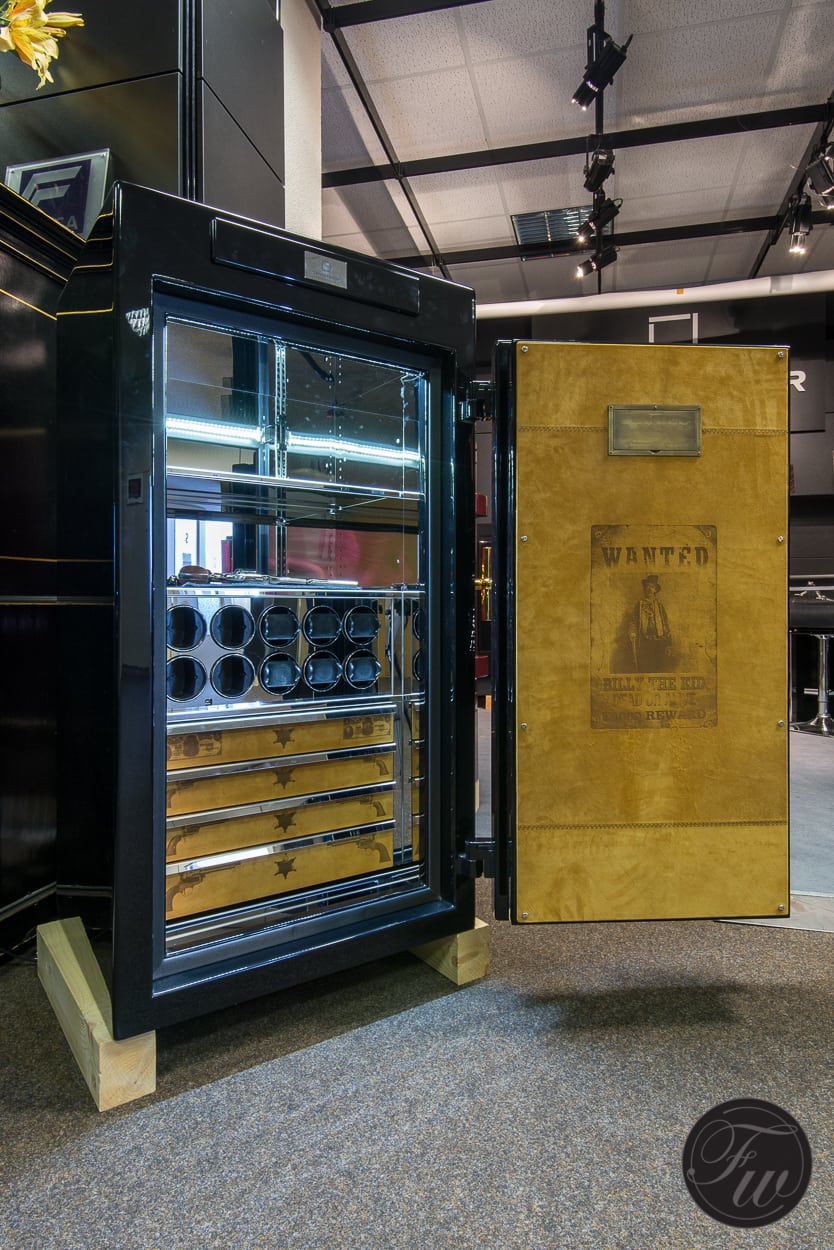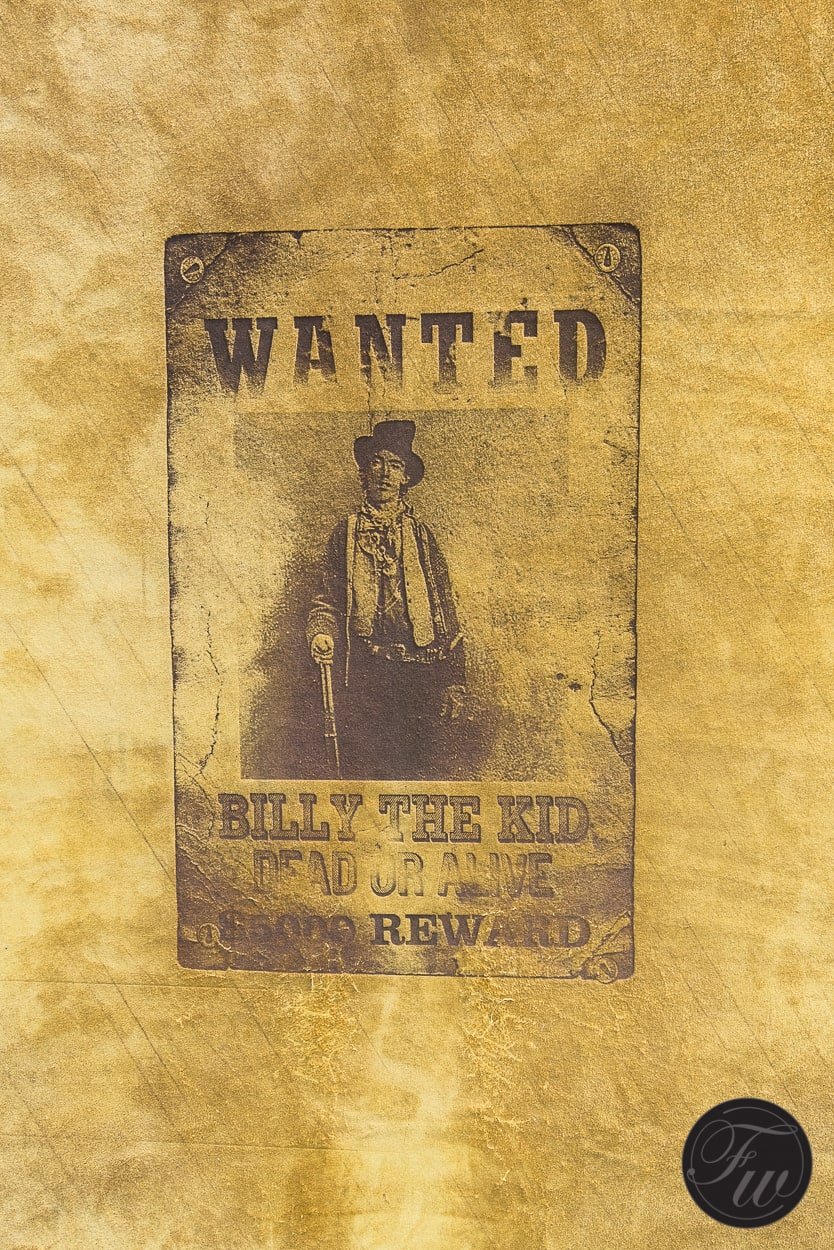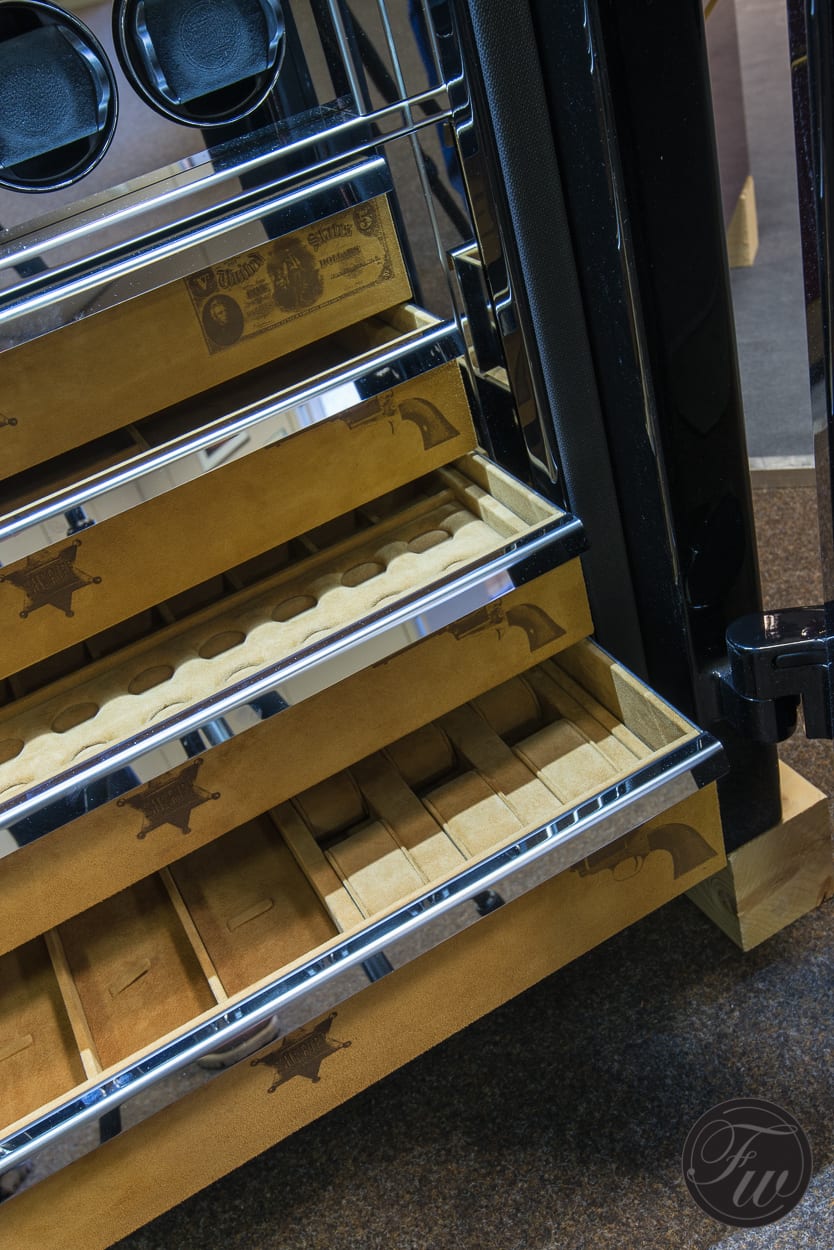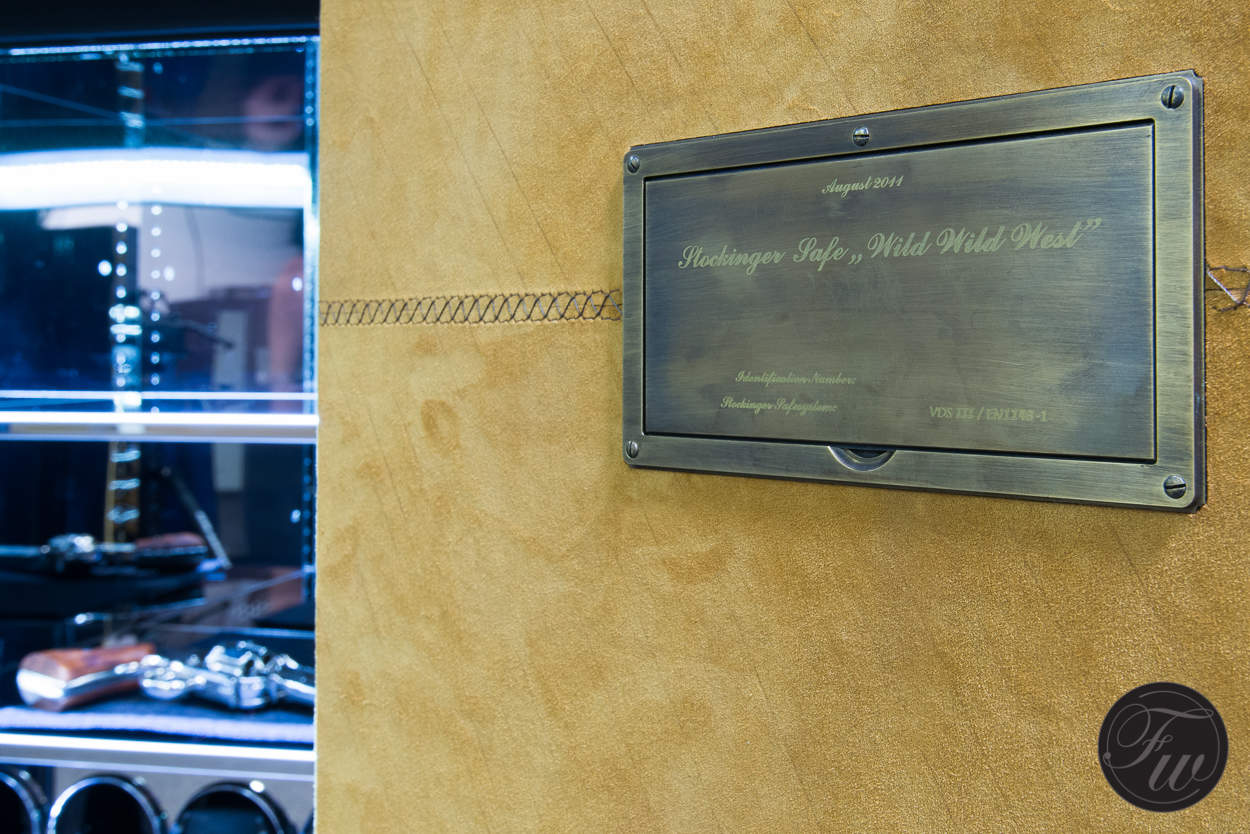 Just like any tailor made product, the client needs to express his wishes for his or her safe. There is a survey that will take place to see what type of safe is needed, how the lay-out of the compartments should look like, how many watches and other accessories need to be tucked away safely and so on. Of course, the design of the safe can be totally customized as well, such as the color of the lacquer, the lining of the compartments, the use of wood, carbon fiber, leather and other materials for the inside and how many watch winders should be inside. As written above, the smallest safe is the CUBE that has room for a maximum of 6 watch winders.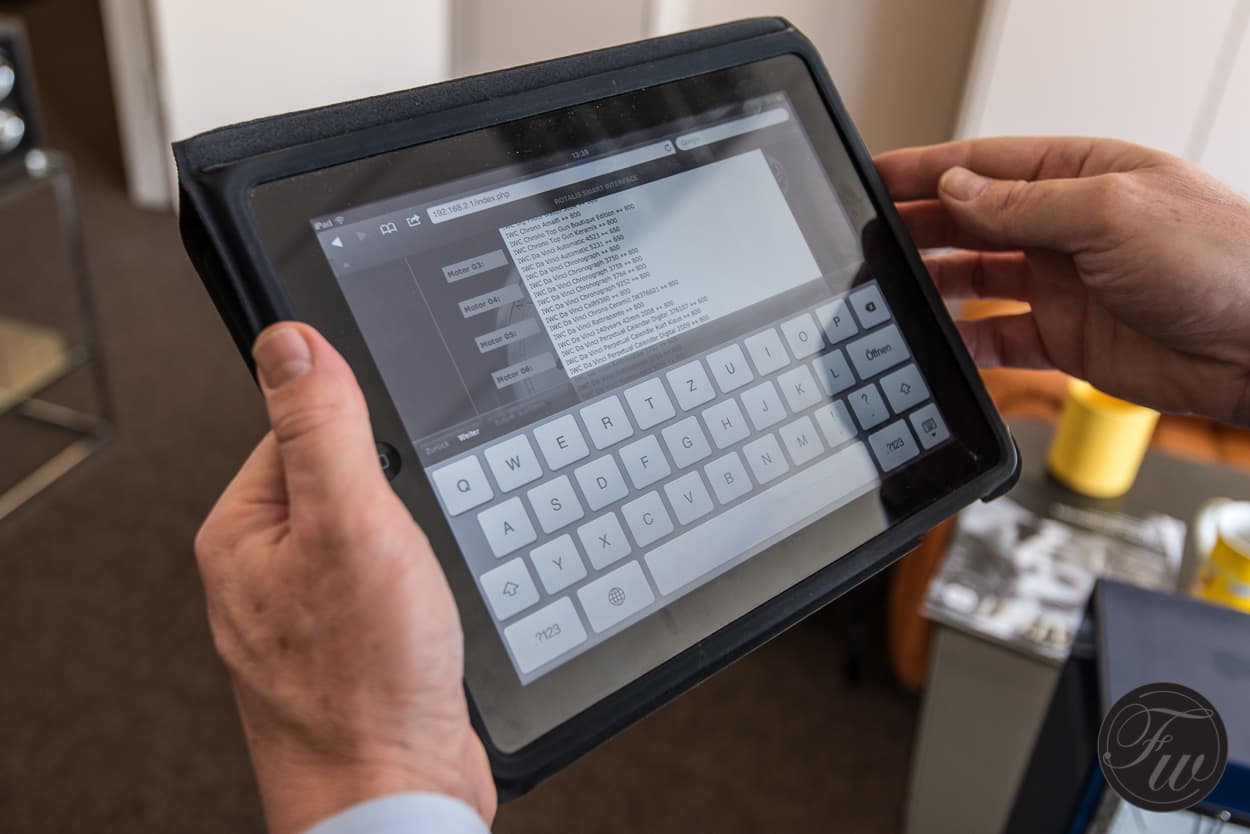 All watch winders can be programmed using your iPad for example, connecting to the safe with a secured WiFi connection. The software has a huge amount of watch models inside which you can define, so the winder will automatically select the perfect rotation programme for this watch. Dominik von Ribbentrop demonstrated the use of the software with his iPad to convince us how easily it actually works. And it did. You can actually also order a (customized) stand-alone Stockinger watch winder if you don't need a safe. More information about their watch winders can be found here.
The production time for a Stockinger safe is between 8 – 10 weeks, which I thought was actually rather fast for a tailor made product like this.
If you want to learn more about Stockinger safes (and winders) or even order one yourself, have a look on www.stockinger.com. More photos can be seen in the gallery below.