Strap Check: My Omega Speedmaster Professional On A Joseph Bonnie STAR 69 Pigskin Strap
Specially made for Serica Watches but just as good on a Speedy
What's this? Two Speedmaster strap checks in a row? You bet! This is Fratello after all, and we truly can't get enough Speedy action in our lives. The watch is not just a true icon, it's also a strap monster. Dress it up, dress it down, anything works on the Speedmaster. From NATOs to leather, sailcloth, and even rubber (though that last option is not everyone's cup of tea) everything just seems to suit the Speedy perfectly. There are also tons of popular aftermarket bracelets from the likes of Forstner, Uncle Seiko, and others. Even the OEM bracelet is an option that most of us Speedy owners end up coming back to. Point is, you can have plenty of fun when it comes to pairing your Moonwatch. Still, sometimes it's best to keep things classic and go with something that gives your Speedy a vintage feel.
This is exactly what I've chosen to do today in pairing my Speedmaster Professional with a brilliant strap from Joseph Bonnie. I'm talking about the STAR 69 strap in pigskin. The strap was designed by Jérôme Burgert and is made by the brand for Serica. Though it's available from Joseph Bonnie in calf leather, the pigskin option is sold exclusively through the Serica site. It's no secret that we're big fans of Serica. The brand charmed us with its debut 4512 series of field watches. The follow-up release took the form of a fantastic pair of dive watches (the 5303 models). And as much as we are anxiously awaiting what will come next from the French brand, today I wanted to highlight the brilliance of this leather strap sold through its site. Undoubtedly a perfect pairing for all Serica models, the STAR 69 strap does a lot for the Speedy too.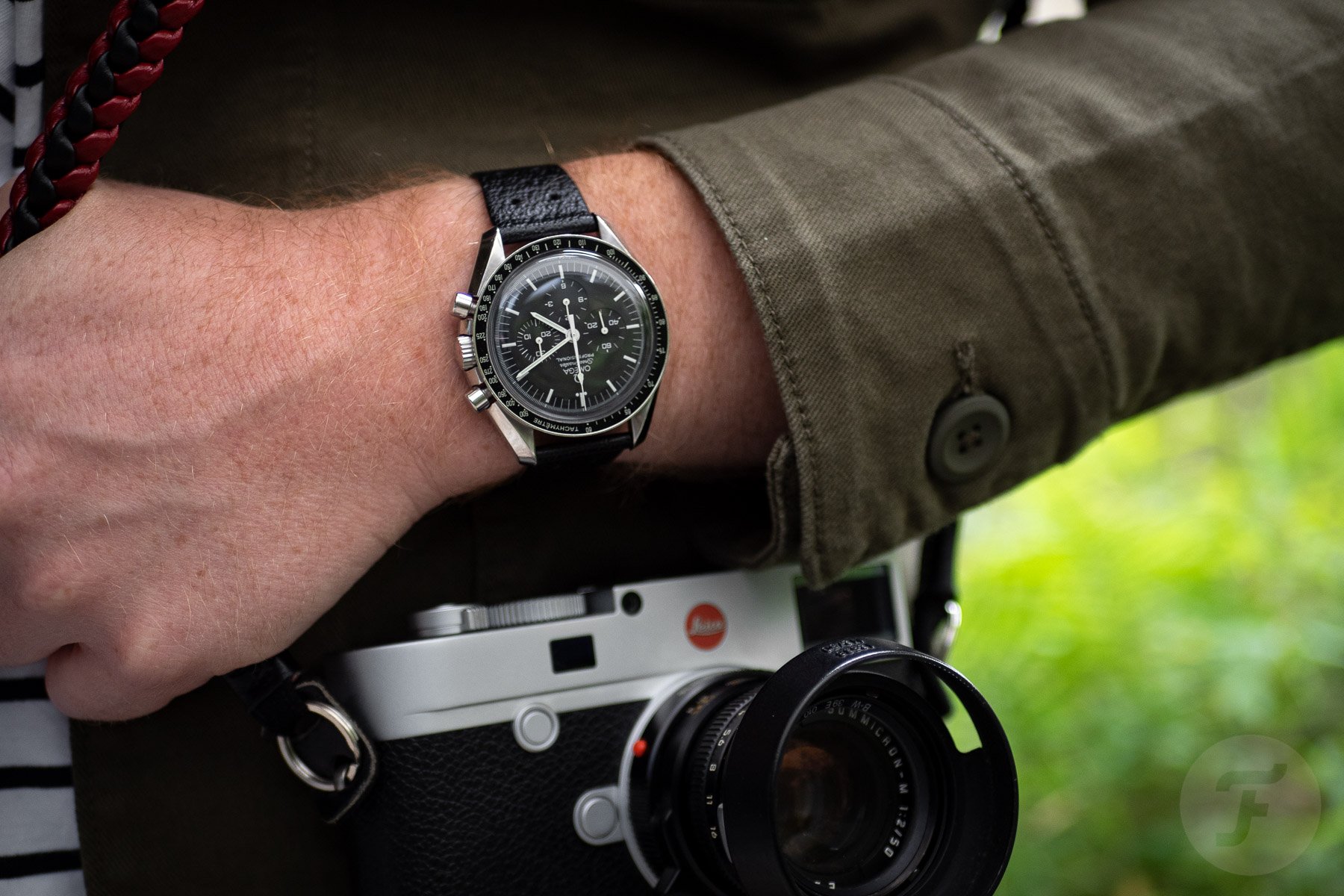 A vintage makeover for my modern Speedmaster
We all know plenty about the Speedmaster's history and origins as a racing chronograph. Ads from 1957 show it on the wrist of a racer's co-driver along with the tag "for men who reckon time in seconds." Though the Speedy's history took a turn for the stratosphere, the racing DNA is there. After all, it is called the "Speedmaster", not the "Starmaster" or the "Moonmaster". All this to make the point that wearing this watch on a rally strap doesn't just suit it like mud does a pig, but in fact, it makes complete sense. It's the same reason why putting your Speedmaster on a Velcro strap is not an atrocity to be judgingly glared at — it harkens back to its time on the wrists of astronauts. You may be wondering, what exactly is a "rally strap"? Though let's face it, if you're here reading this, you probably already know.
But just so that we're all on the same page, let's define our terms. A rally strap is a style of strap that features a number of perforations in different sizes and patterns. I suppose the association with racing might have to do with the fact that these perforations were likely welcomed by drivers looking for a comfortable way of fastening a watch to their wrists. Or perhaps it's due to the similarity to perforated leather/mesh gloves, often known as driving gloves. Either way, nothing goes better with a chronograph than a rally strap. And to me personally, the old-school aesthetic is best taken all the way with a dramatic taper from the lugs to the buckle. The Joseph Bonnie STAR 69 strap delivers this and then some, taking the Speedy from Moonwatch back to its badass racing-chronograph roots.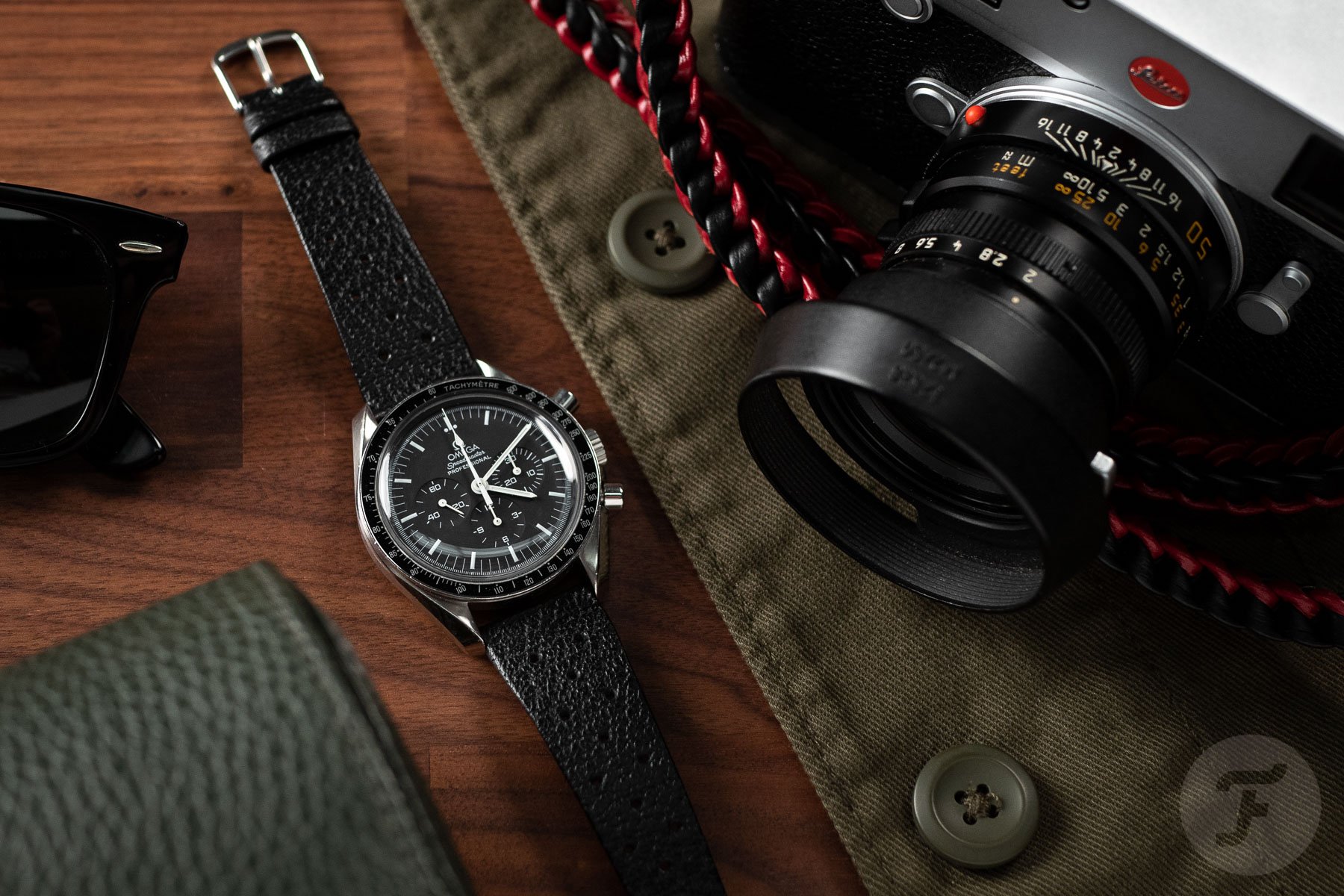 A last-minute note
Before we continue, I'm adding this short section to reveal a key piece of information about the strap that I wasn't aware of when I started (or finished) writing this article. Speaking with the strap's designer (Jérôme Burgert of Serica Watches) revealed that the strap was inspired by Tropic rubber straps of the '60s more so than rally straps. Specifically, it takes inspiration from the Tropic Star. Unlike the Tropic Sport (what you might normally think of when you hear the term "Tropic rubber strap"), the Star has a less textured appearance. This inspiration makes sense, as the strap was intended to be paired with a Serica dive watch. But as Burgert put it, "(The strap) certainly has a Corfam vibe too… very suitable for chronographs."
Now, back to it!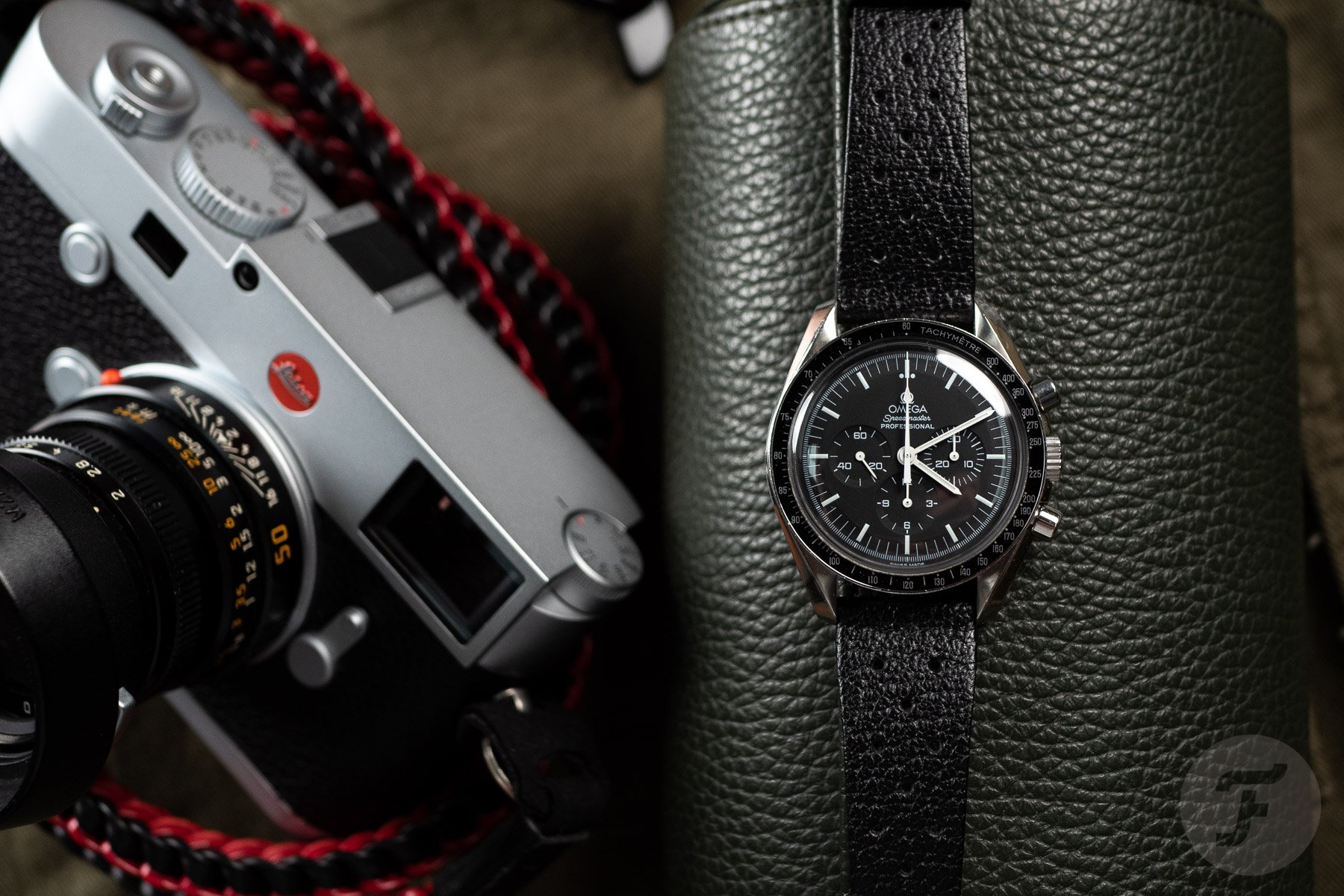 The Joseph Bonnie STAR 69 strap in pigskin
I think it's plain to see why I love this combination as much as I do. But it's not all about how it looks, it's also about how it feels. And let's not forget about the materials and construction of the strap. Joseph Bonnie is a French brand specializing in small leather goods, namely, watch straps. However, if you visit the brand's website, you will also find larger accessories like belts, cases for sunglasses, and watch rolls. You'll even find laptop sleeves and the incredible helmet bag (a product that haunts my dreams and will do so until I finally make one my own). Last but certainly not least, there is also a selection of vintage watches for sale on the site. But I'm here to tell you about the straps. The brand has a great catalog with plenty of leathers, designs, and colors to pick from.
The STAR 69 strap is wafer-thin (2.2mm). Yet thanks to the nature of the pigskin used, it feels incredibly resilient. There is no visible stitching on the strap. Instead, a rolled edge gives it a very old-school feel. The STAR 69 features a dramatic taper. In fact, it tapers down from 20mm to just 14mm. Most straps nowadays with a decent taper only do so down to 16mm. Again, this helps gives your watch a feeling like it's from another time. And though the strap was originally designed specifically for Serica's 5303 dive watch, it certainly doesn't look out of place on a chronograph. The relationship between Serica and Joseph Bonnie is no surprise. The brand was born before Serica, and Jérôme serves the role of product developer for the brand and has designed its products since the start.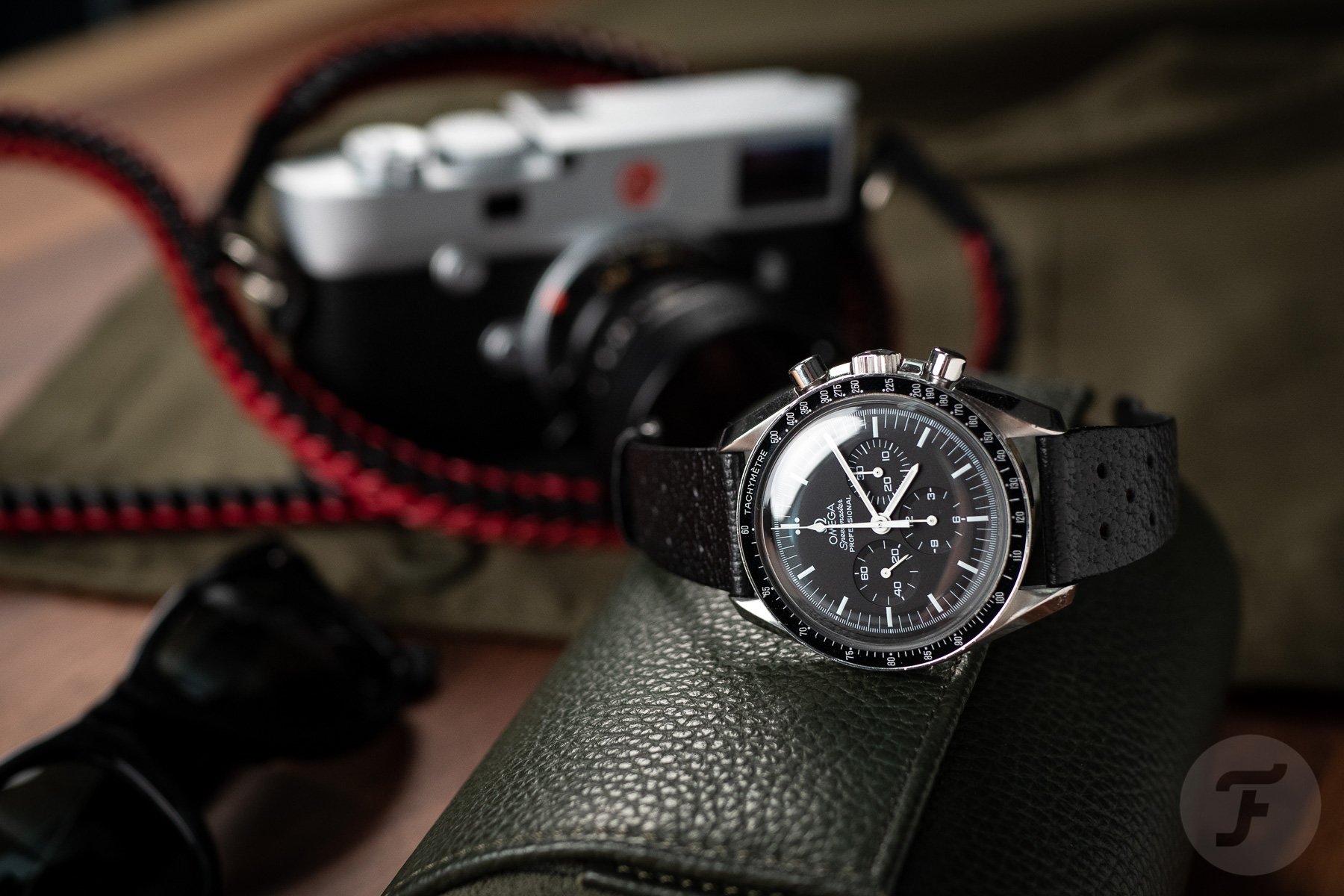 Final thoughts
As you all know, the Strap Check series is here to showcase how Fratello editors enjoy wearing their watches. A strap can completely change the look and feel of a watch. Sometimes there's almost a "eureka" moment when you find a perfect pairing. That's a feeling that we all enjoy, and those are the combinations that we want to share with you. They don't all have to be crowd-pleasers, but in showcasing what we enjoy, we hope you will not just find out about brands we like but also get some inspiration for the way you wear your own watches. I think, if you have a Speedmaster (or any other classically-styled racing chronograph), you need to own at least one rally strap for it. And if you don't have one, you could do much worse than to start with a strap from Joseph Bonnie.
Are they cheap? I wouldn't personally say so. But, are they appropriately priced for what you get? Without a shadow of a doubt. If you've been looking for a beautifully tapering, classically inspired rally strap or you want to explore the full range, check out the Joseph Bonnie website. And if you are interested in this exclusive take on the STAR 69, head on over to the Serica Watches website.
As always, let me know what you think of this combination in the comments below. And tune in next Thursday for another Strap Check!