Strap Check: The Autodromo "Mustard" Saffiano Rally Strap On The Brand's Own Intereuropa
The combo that makes you feel like driving a convertible on a beautiful sunny day!
All right, I'll be honest with you from the get-go: I got this watch and all these straps during one of Autodromo's Black Friday sales. It was just a very good way to deal with those import taxes. I had been looking at Autodromo as a brand for years though, even before really getting into watches. The brand's Group B and Stradale watches had really caught my attention, but I never pulled the trigger until I saw this beautiful Nassau blue Intereuropa. Little did I know that one of the straps I ordered with would actually make the watch look even more beautiful!
Autodromo's tagline — "Instruments For Motoring" — is actually a very good description of what the brand represents. Even though the New York-based company led by designer Bradley Price started out with just watches, it now also offers driving gloves, sunglasses, hats, and key wallets/organizers. Everything from Autodromo is designed with vintage motorsports of the '60s and '70s in mind. This is what really drew me to the brand and especially its watches, which take inspiration from the gauges in cars from that era.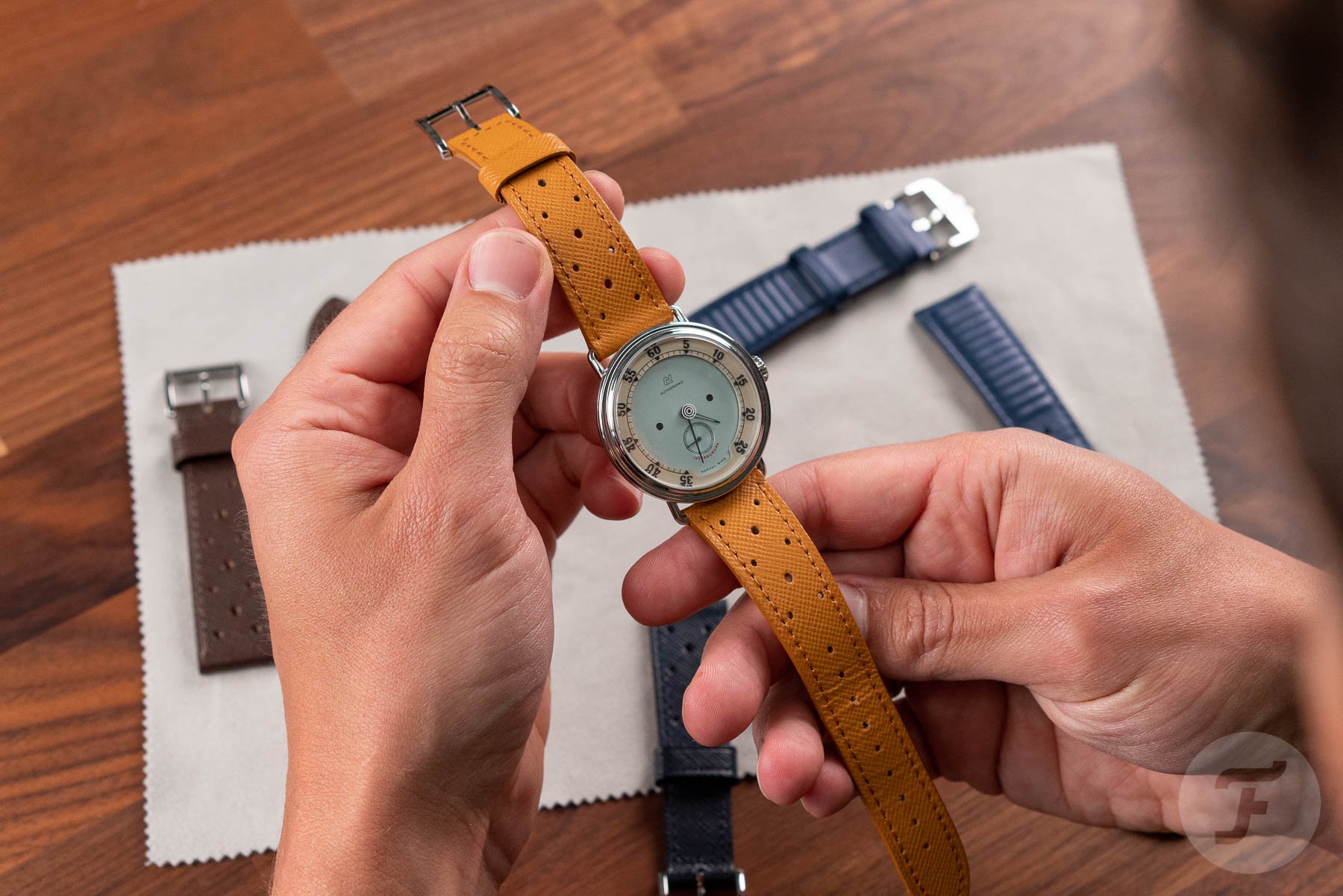 The Autodromo Intereuropa
Before the Intereuropa, there was the Stradale. It was kind of similar to the Intereuropa because it also had a multi-layered dial. Even the two screws on the dial and the wire lugs were there already. But it featured an automatic movement from Miyota and a date, and those latter features didn't really speak to me. But when the Intereuropa came out with a hand-wound ETA 7001 without an interrupting date window, I was convinced!
It first came out with cream, blue sunburst, and gray dials. All of these dials featured a gray raised outer ring, and each option came with a corresponding Saffiano leather rally strap. A little while later, the brand introduced a fourth version. This is the one that I eventually bought, with a Nassau blue dial and a cream outer ring, paired with a navy blue Saffiano leather rally strap. It's such a classic and elegant-looking watch, yet so sporty and sexy at the same time. And I hadn't even seen it on that orange Saffiano strap yet (Autodromo actually describes this strap as "mustard", but to me, it looks more like orange).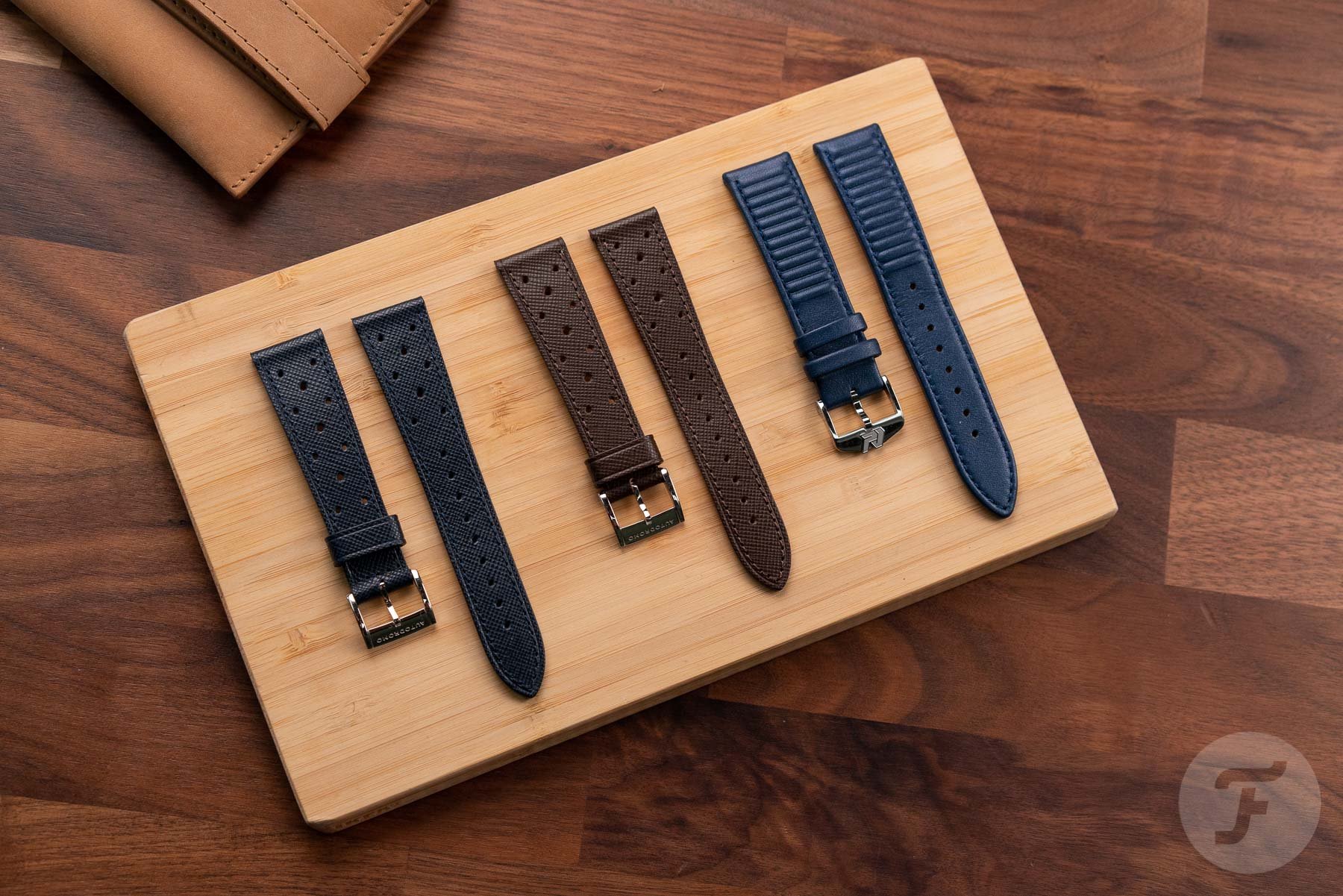 Via con me!
As I said, I got the watch with a significant discount, so I figured I could add a few straps to complete the order. In addition, I got the orange and brown Saffiano straps and a metallic blue ribbed leather strap (like the one that originally came with the Stradale watch). I'm very glad I did because these straps are very well made and feel great on the wrist. But more importantly, they look great on the Intereuropa. The watch was shipped on a navy blue Saffiano strap, which looks good. But when the watch arrived, I quickly started trying out all of the additional straps I got. And that orange (or mustard) Saffiano strap elevated the watch to a whole other level!
The orange strap matches nicely with the red "Intereuropa" text on the dial. I even feel like the cream-colored outer ring on the dial works great with it. And if that Nassau blue dial doesn't make it feel summery enough, the orange strap certainly will! To me, it's such a festive combo. I often wear this one to more formal parties. It's the perfect blend between fun and dressiness in one piece. It really makes me feel as if I'm cruising in one of those beautiful Italian convertibles from the '60s or '70s, wearing my sunglasses with the wind through my hair and Paolo Conte's "Via con me" playing on the radio. I love how a watch can take you places just by putting it on your wrist!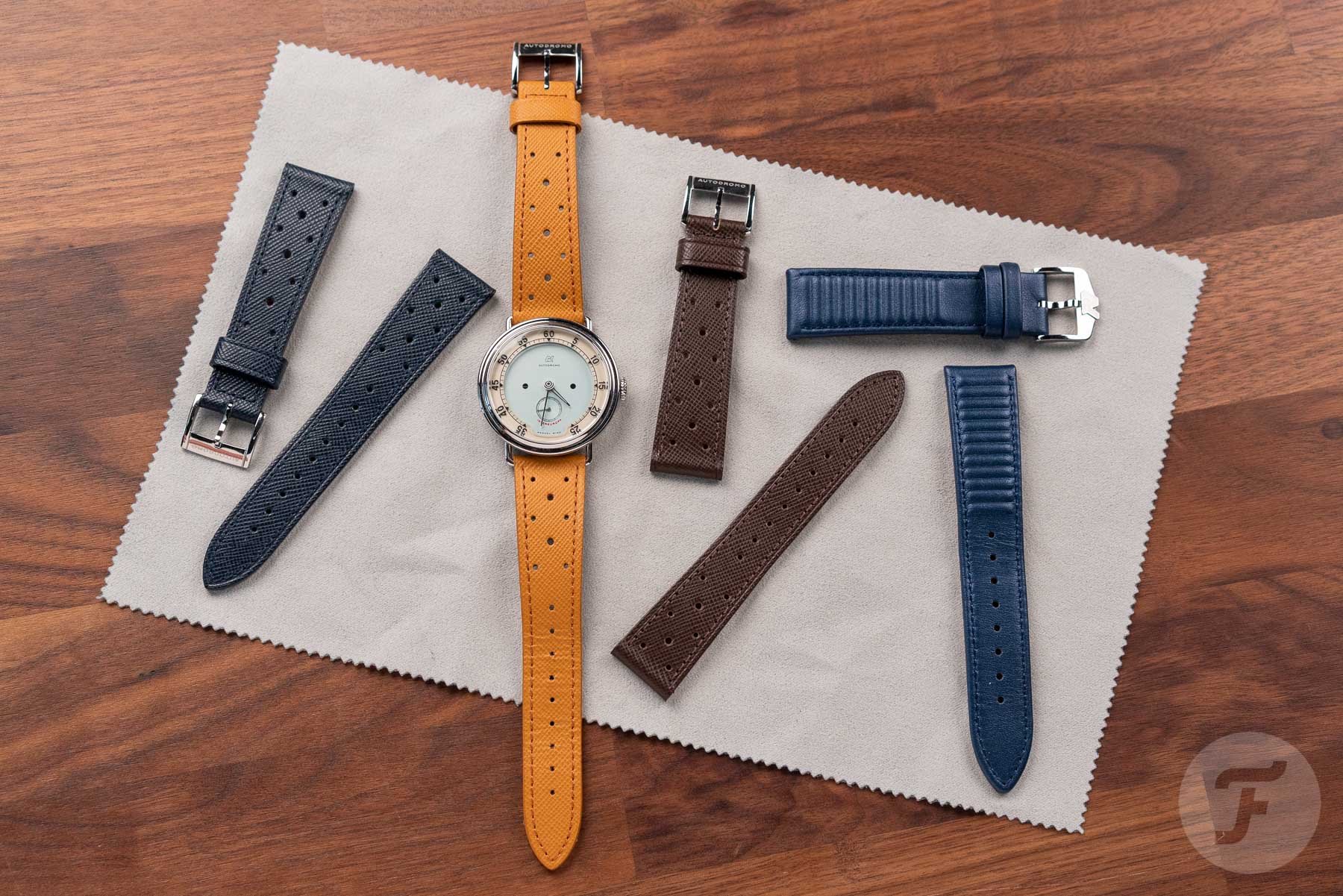 Vero cuoio Saffiano
These are actually the first Saffiano leather straps I've experienced, so I have nothing to compare them to. Nevertheless, I'm very happy with the quality of these. Saffiano leather is made of calfskin and it always has a cross-hatch texture as a result of a specific stamping machine. In addition, it is then finished with a wax treatment, making it highly scratch-resistant, durable, and easy to clean. The straps from Autodromo have also been perforated, so they look more like rally straps. The brand states that the straps are handmade in Italy, so I guess that's why it says "vero cuoio" on the back.
I expected the straps to be a bit too shiny, but the Saffiano texture helps to tone them down a bit. At first, they were a bit stiff, of course, but I only had to wear them a couple of times to break them in. Now they're really supple without feeling flimsy. There's only one keeper, but it's a bit wider than usual, and I've never missed the (fixed) additional keeper that I'm used to. The elegant Autodromo buckle finishes it all off nicely. And now, if you don't mind, I'm gonna cruise a bit more in my convertible!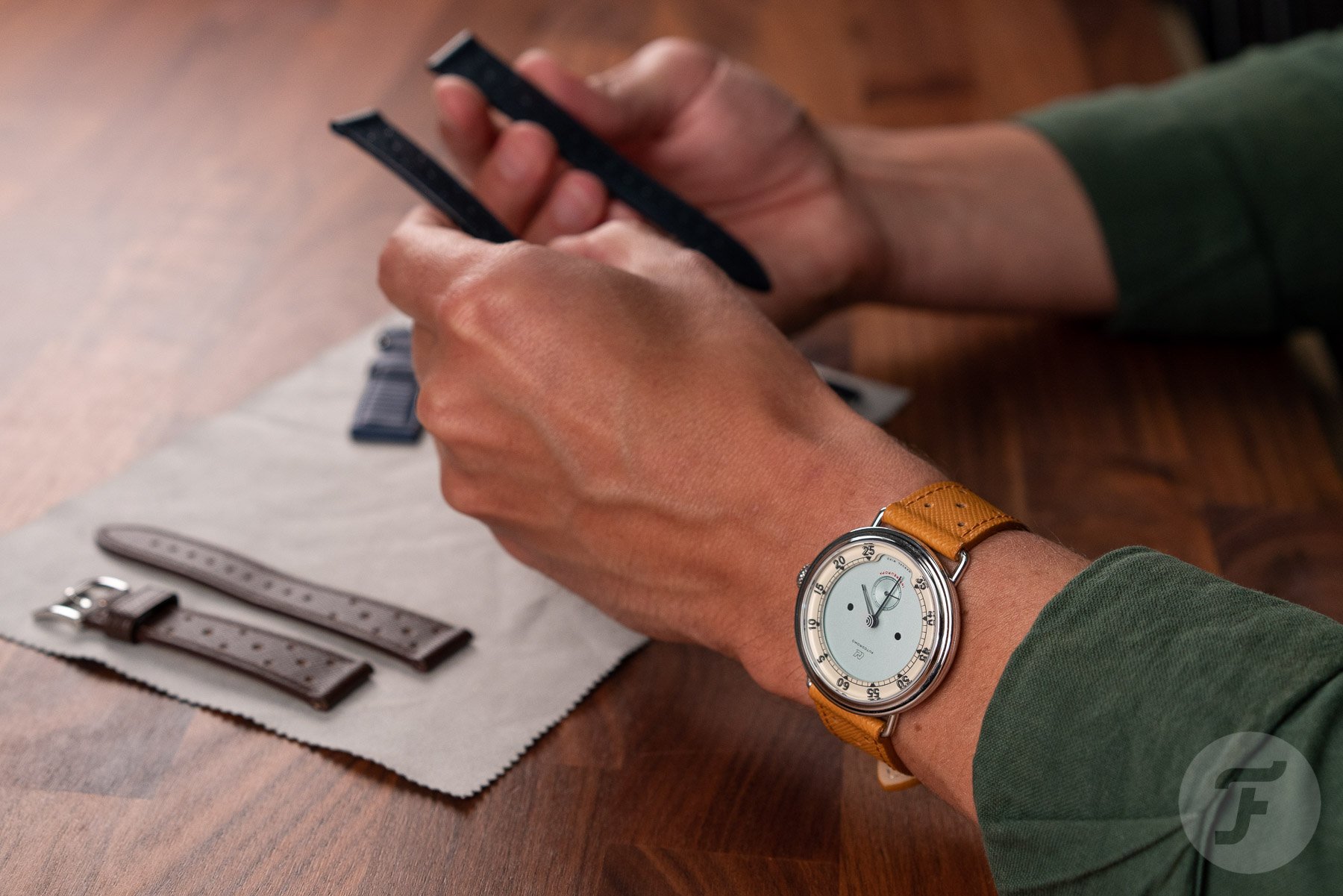 Final thoughts
Unfortunately, the Intereuropa in Nassau blue isn't available anymore. The only color still available is the grey one. But these Saffiano straps are still available for $95 on Autodromo's website.
What do you think of this combo? Would you prefer the navy blue strap, or do you have other ideas for good pairings with the Nassau blue Intereuropa? Let me know in the comments!