Strap Width: An Oft-Forgotten Spec That Makes A World Of Difference
A closer look at how the width of your strap affects your watch
Strap width — often referred to as "lug width" — is usually only a topic of discussion if an odd size (17, 19, or 21mm) is used. So does the strap width only matter in terms of the availability of aftermarket replacement straps? I don't think so. In fact, it affects the overall appearance of the watch way more than we give it credit for. Let's explore that idea.
I will refrain from using the term "lug width" (much to our copy editor's elation). Technically, this term refers to the width of the lug, not the gap between the lugs. "Strap width" and "lug spacing" are arguably more accurate descriptions of what we are aiming for here.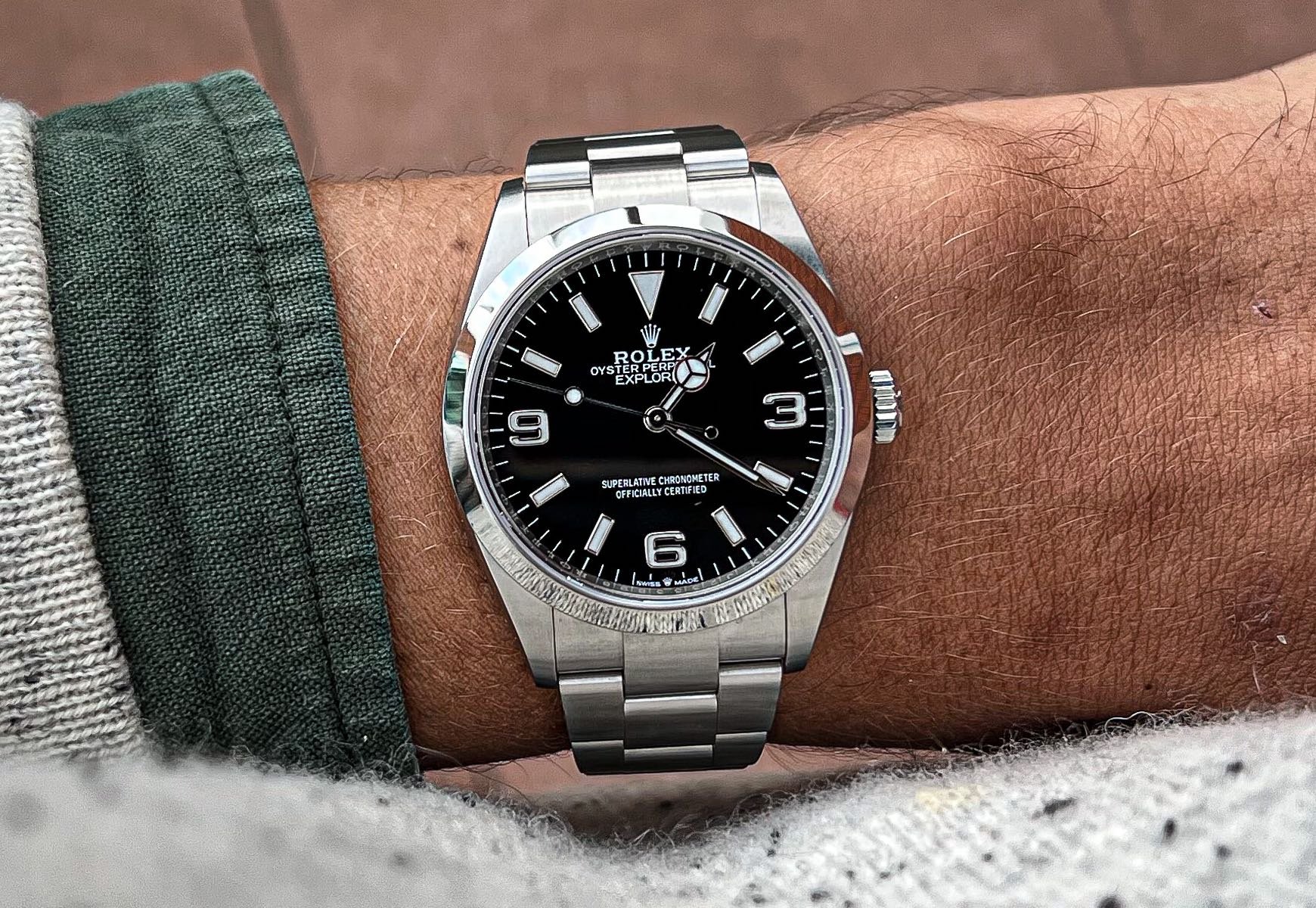 Odd strap width — A source of annoyance
Okay, let me start with that more obvious implication of strap width. We are most likely to notice a watch's strap width when changing straps. As aficionados, we love swapping straps on our watches. Being forced to buy a range of different-sized straps is a source of annoyance for many collectors.
Now, if we just needed a couple of 18mm straps and some 20mm ones, it would be okay. Unfortunately, however, many brands opt for 19mm and 21mm lug spacing. And if you have some serious tool watches, you might need 22mm straps too. In particular, those odd widths catch a lot of flack. Judging from our readers' comments, it is a major point of discontent to see brands using 19mm or 21mm lug spacing.
It's not just the fact that it forces us to buy more straps. It also feels like those brands are trying to nudge us to buy brand-original (OEM) straps. And since many brands charge ridiculous money for a generic strap with a brand stamp on the underside, that is obviously frowned upon. So naturally, lug spacing is most commonly checked to gauge compatibility with one's existing strap collection. (luckily we have some 19mm straps in our own shop)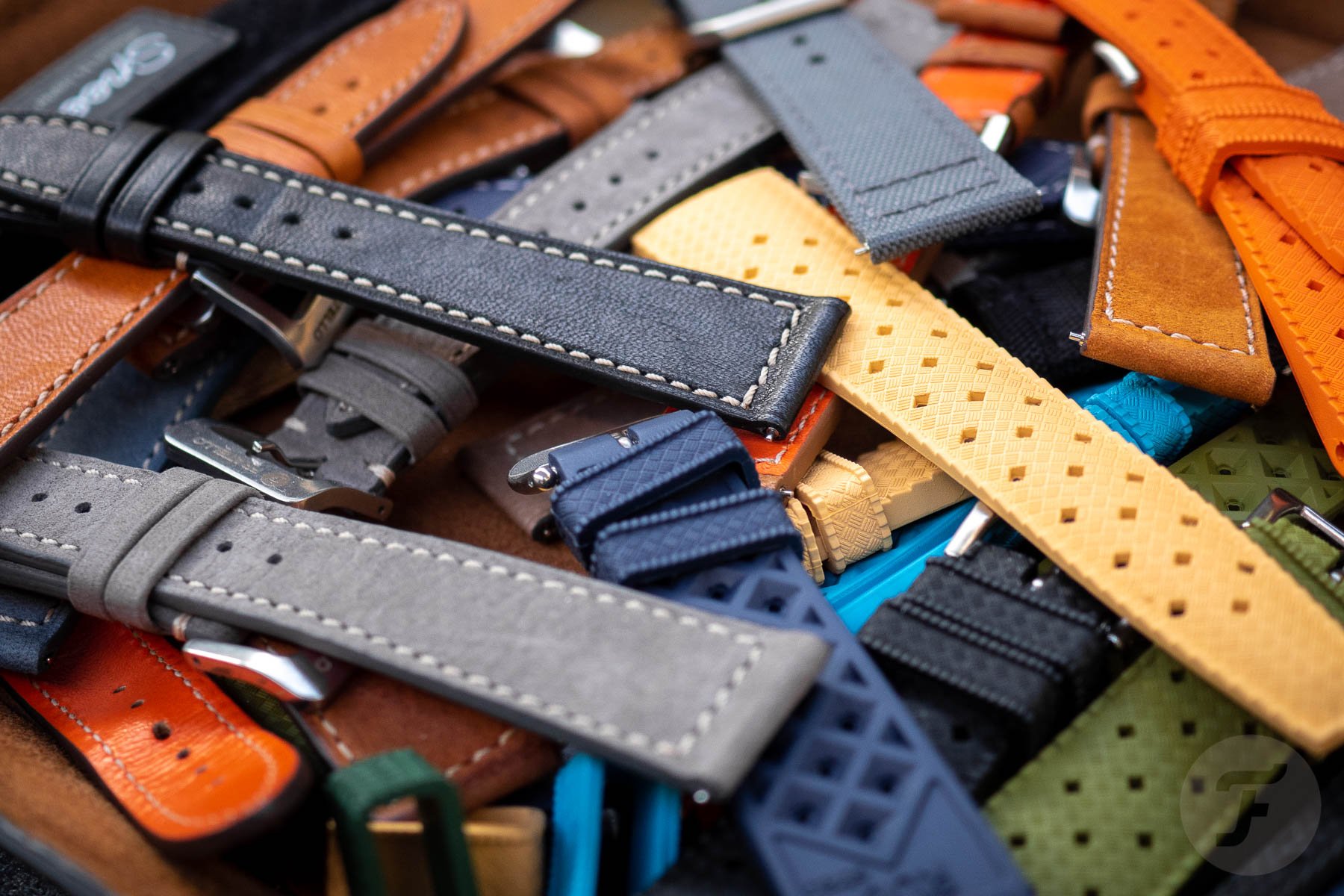 Strap width as a design choice
With that out the way, let's have a look at what strap width means for a watch in terms of aesthetics. We know, for instance, that Rolex recently went from 20mm to 19mm lug spacing on the 36mm Explorer. Since the vast majority of those will never come off the OEM bracelet, what does it matter? Well, quite a bit, as it turns out.
A commonly heard design guideline is that the lug spacing should be half of the watch's diameter. According to that logic, a 36mm watch would have 18mm lug spacing. Still, Rolex chose 20mm for its 36mm Explorers until the current ref. 124270 switched to 19mm. The "oversized" lug spacing on the 36mm Oyster case resulted in a "broad-shouldered" look. It gave the old Explorer — and all other 36mm Rolex models — a greater wrist presence than one might expect.
The new 19mm spacing is still oversized if you accept that half-diameter guideline. Still, it makes the current Explorer appear more circular. Your perception may vary, but to me, it looks a bit smaller and a bit more elegant. It has traded some of its sportiness for some sophistication. This is emphasized by the more dramatic taper (down to 14mm at the clasp rather than 16mm). That said, I do slightly prefer the older 114270 over the current reference precisely because it looks blockier.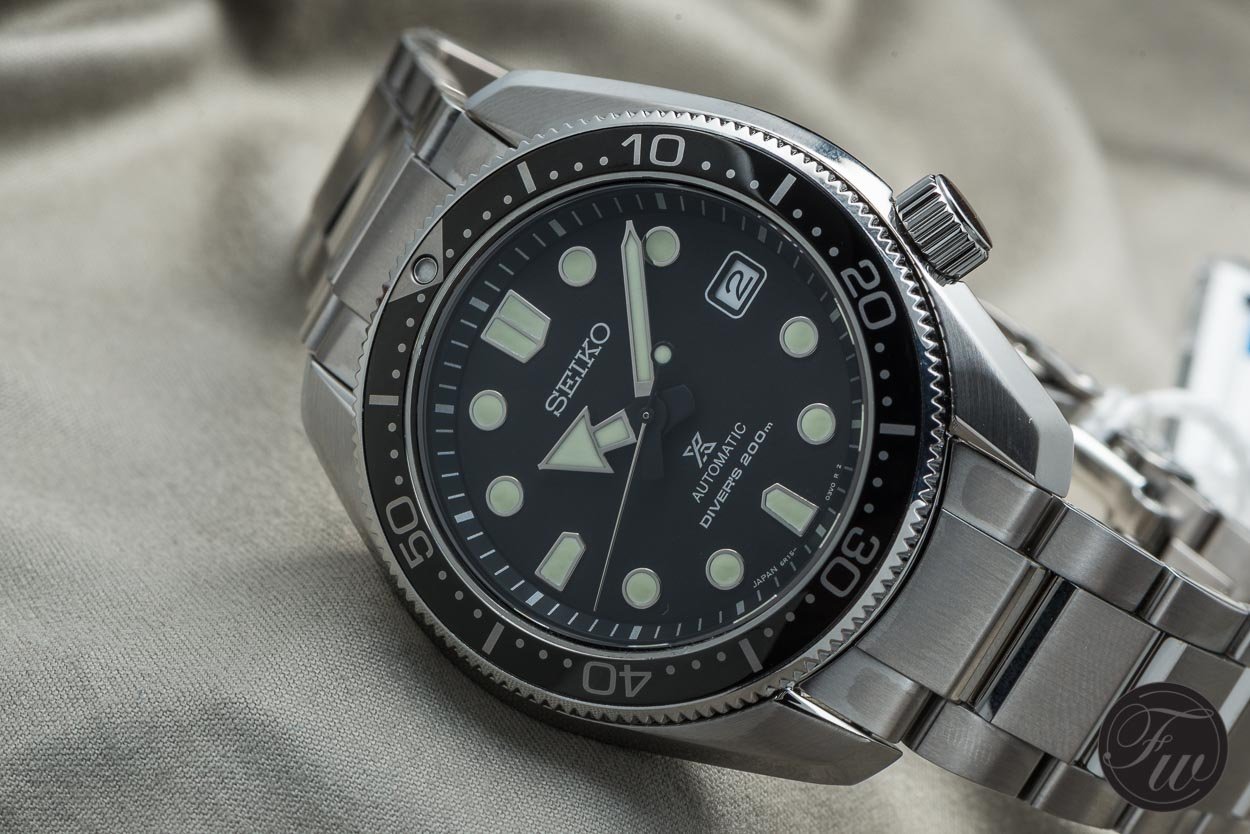 Narrow strap, big watch
I have a watch in my collection that takes the opposite approach. My Seiko SPB077 has a whopping 44mm diameter. You would expect a 22mm lug spacing, but it is actually only 20mm. And it really is noticeably narrow compared to the watch as a whole.
In this case, the narrow bracelet serves to accentuate the watch. It makes the case feel bulbous in a cool way. There is a resulting imbalance that actually serves to make it more attractive. It also somehow makes the watch feel a little less overpowering than it should based on its dimensions.
So 36mm Rolex cases gain wrist presence through oversized lug spacing. The SPB077, on the other hand, is sort of kept in check by an undersized strap width. If you compare the Rolex Oyster case to a 36mm Oris Big Crown, you notice that the latter only has a 17mm strap. It makes all the difference in terms of wrist presence.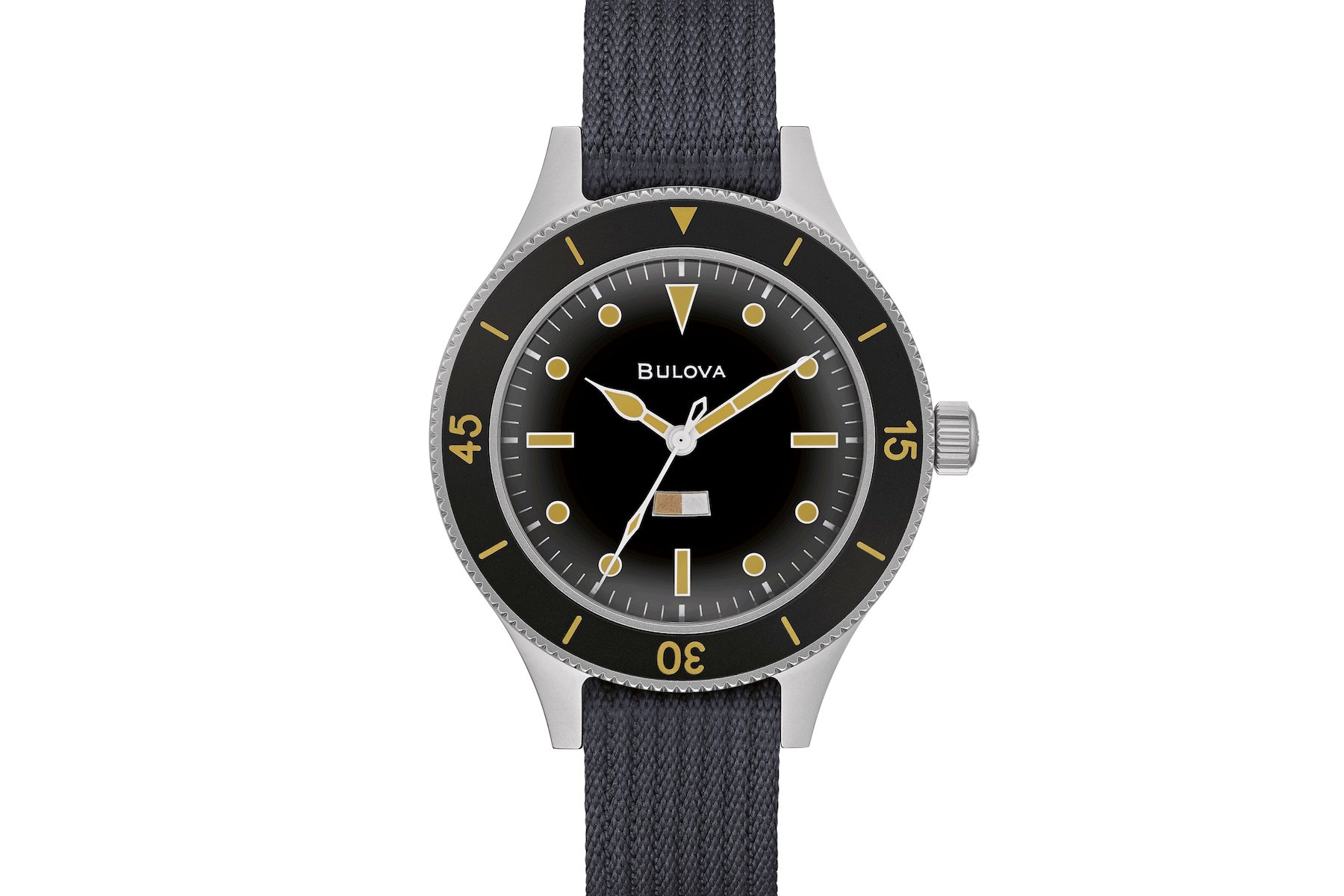 Extreme strap width
An even more extreme example is the Bulova MIL-SHIPS-W-2181. This 41mm dive watch comes on a strap that measures a mere 16mm across. The resulting look is very distinct. Again, it makes the case appear much rounder. Granted, this is probably not a crowd-pleasing look, but it does showcase the aesthetic impact of strap width rather well.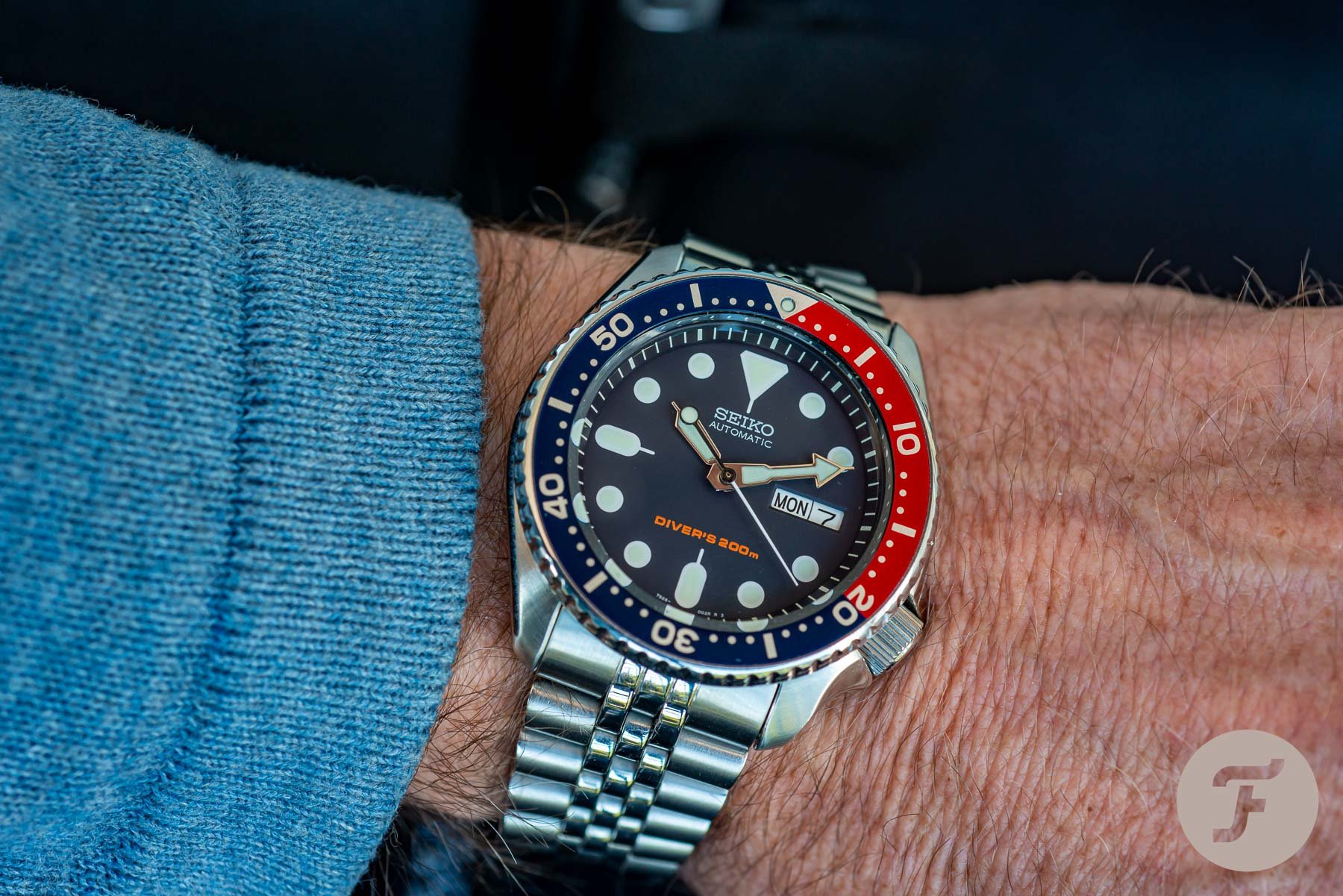 Another example of the opposite effect is the very popular Seiko SKX. Its 42mm case wears quite small, making the 22mm lug spacing appear oversized. As with the 36mm Rolex cases, it provides the watch with a squarer, powerful stance.
It is also worth touching upon rectangular watches. As we have seen, a strap width that is big relative to the case results in a more aggressive wrist presence. I think this is partly why rather small Cartier Tank, JLC Reverso, and similar watches can still look powerful and confident on the wrist.
Closing thoughts
Don't get me wrong; I lament the incompatibility of straps with different watches as much as the next guy. But I do think we might collectively underestimate the effect of different lug spacings on a watch's design. Adding or subtracting a millimeter can really make a watch more aggressive or more elegant. The Explorer is a perfect example that a single millimeter actually matters.
The question is whether that justifies the use of odd sizes. I suspect that many of you would have rather seen Rolex stick with a 20mm lug spacing, am I right? Weirdly, looking at my own watch case, I have more watches of the 19mm persuasion. Perhaps it is the strap suppliers who should just make more 19mm and 21mm options.
What do you think? Do you have any watches in mind that are made or broken by their lug spacing? And do you mind odd strap widths? Let me know in the comments below.
You can also find and follow me on Instagram: @time_travelers_journal