Stührling: A Brand Grows In Brooklyn
If Henry Fischer, Stührling's "affably intense" founder, had listened to the well-meaning conventional wisdom, then Stührling would never have proved that terms like "internet brand" and "quality timepiece" can be used in the same sentence. "I kept asking, 'Why not?'" he said. "As in, 'Why not a watch brand that's manufactured in the same part of the world as Apple & Bose?' And while I was being told 'why'—300 years of various legacies and innovations—I wasn't getting an answer that really made sense."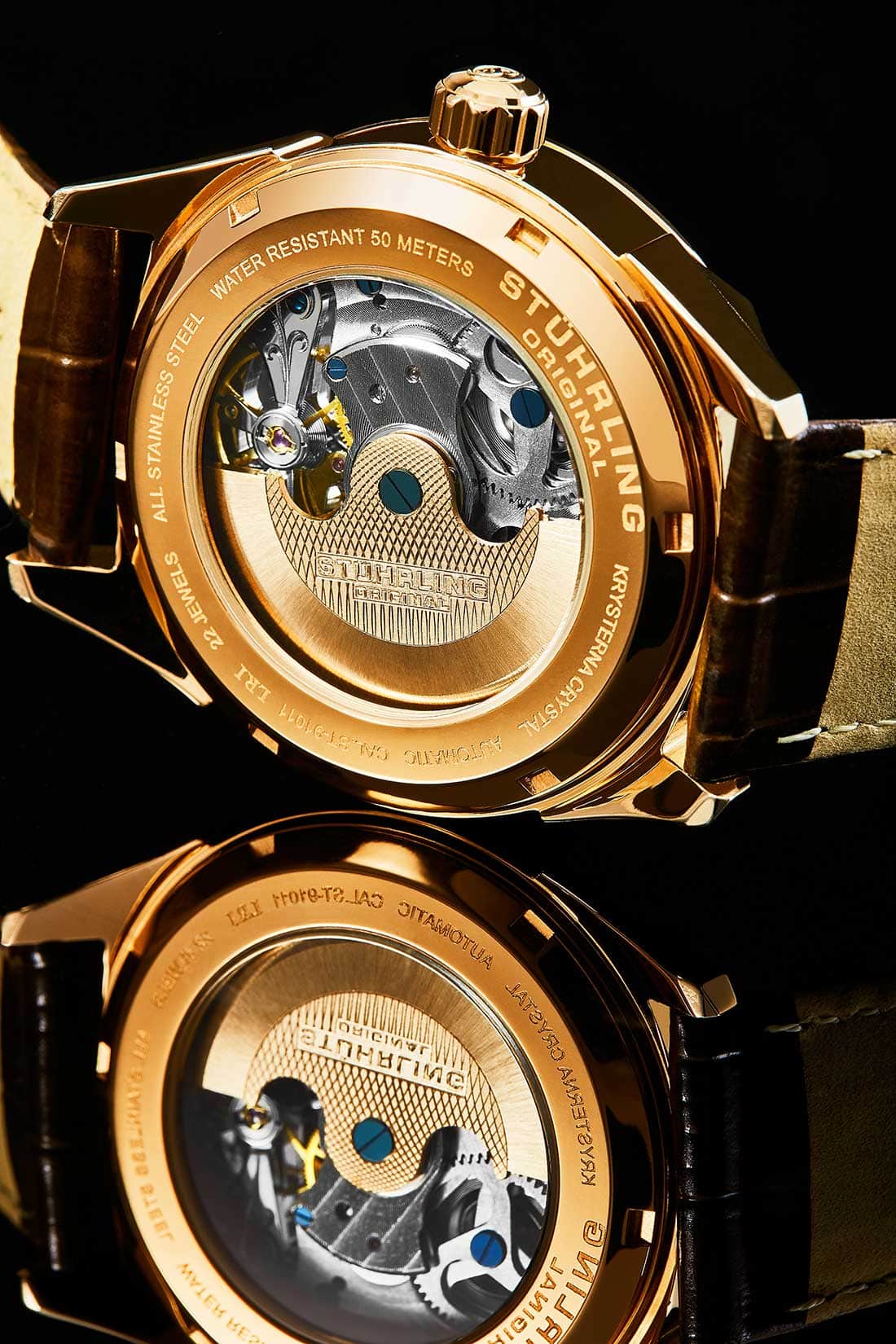 Crafted With A Brooklyn State Of Mind
While the products are manufactured in state-of-the-art overseas facilities, every other aspect of their development—from preliminary designs to final pre-production samples—takes place at Stührling's US headquarters in Brooklyn's Park Slope neighborhood, a location they've called home way before the hipster community made the borough it's own.
"When people found out we were thinking of Brooklyn instead of Manhattan, the reaction was much the same as when they heard we were thinking of producing a quality brand in Asia," Fischer recalled with a smile. "Did we know an entire generation was going to turn it's back on Manhattan and crown Brooklyn as their new home? Hardly, but we understand why they did, because we chose it for many of the same reasons. The energy and vibe here is based on authenticity. While corporate America's 'brands' have essentially taken over Manhattan, we're surrounded by craft breweries, artisanal bakeries, and cutting-edge fashion designers—many who have built their own enviable national followings. Seems like we're not the only ones around here that are fans of authenticity."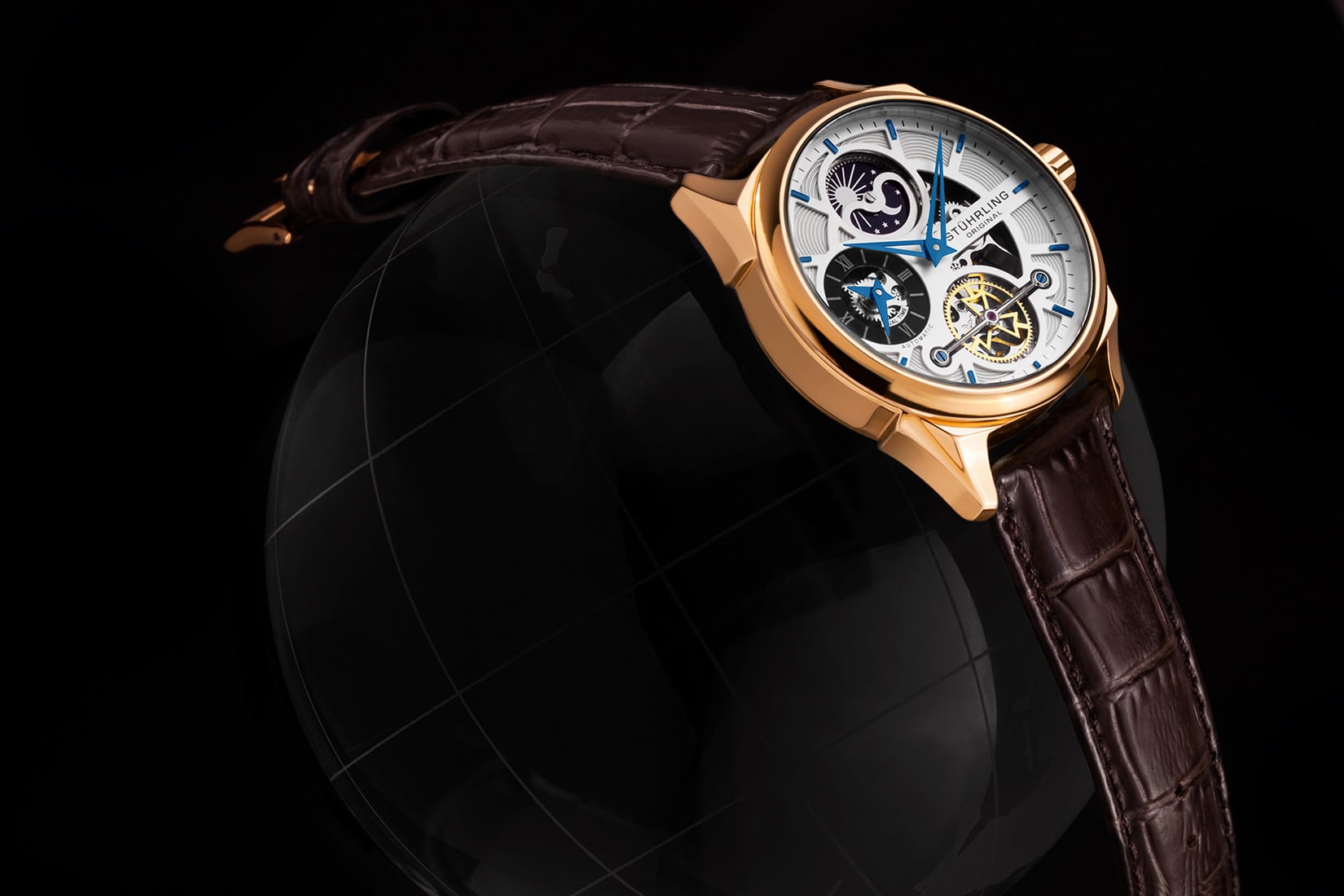 Engineered To Appeal To The Internet Consumer – Not Alienate Them
In less than two decades, Stührling has turned its "why?" line of questioning and Brooklyn-bred authenticity into a 15 million wrist global brand. "Rather than warning me off," Fischer said, "they should have joined me in addressing the Internet consumer, a new breed of shopper that was refusing to put their trust—and hard earned money—in a brand's backstory."
Fischer was quick to point out that Stührling's uncanny ability to resonate with younger, more knowledgeable consumers came from the brand evolving online with their customers. To this consumer, when a purchase matters, they want to be as informed as possible—both on a product and a brand level. "You learn quickly from living under a 24/7 microscope, but where else can you get real-time access to what's essentially the industry's largest focus group? And not just any focus group, but one where everyone is a proven, 100% engaged consumer that's ready, willing, and able to provide you with up to the minute, thoroughly relevant data. Based on the terminology, context, and references, it's easy to see the reviews are coming from real 'watch buffs'—albeit a whole new breed of buff who cares about how it's made and who makes it way more than where it's made. Stührling owners come to us, and come back to us, because our watches fit into their lives."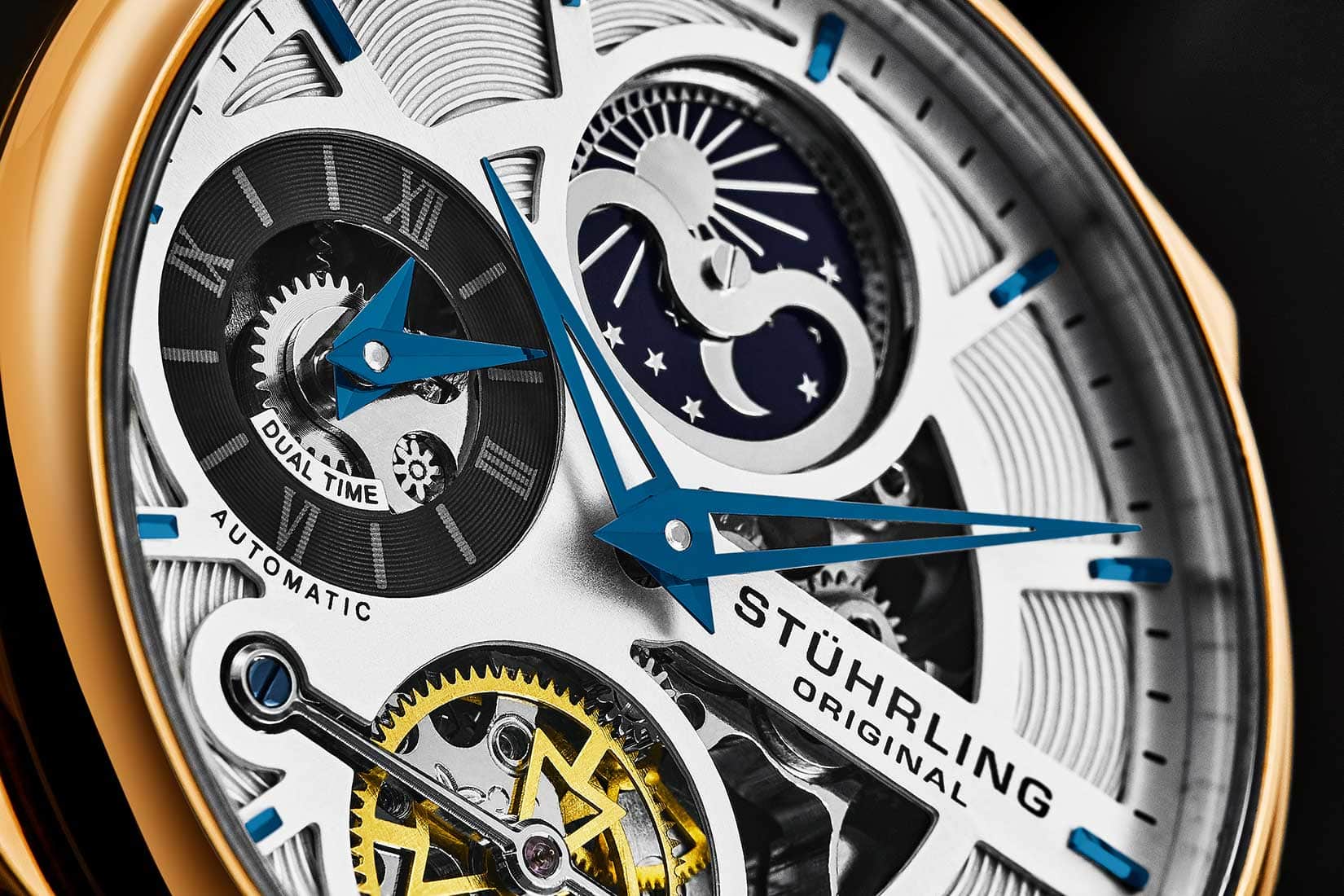 The 657 Series Dual Time Zone: You'll See The Difference In Minutes
When it comes to deepening their bench, Stührling is stepping up to meet a need that, like their customers, is constantly evolving. Take their recently introduced 657 'Tru2' Dual Time Zone, a piece designed to provide travelers with a first class timekeeping experience. From the retro-inspired contours of the case to the delicately convex bezel, the 657 makes a stunning first impression that only gets better once you begin wearing it. You can't help but admire the ingenious way the 657 brings together a day/night indicator, an open heart display, and Dauphine-style hands into one flawless, easy to read presentation. Add to that a chronograph-inspired Tru2 second time zone sub dial that displays both the hours and minutes, and you see why buzz is building around Stührling's Brooklyn headquarters.
"Our mission is to create timepieces the owner will want to wear," explained Fischer. "We approach this type of project with a 'nothing's off the table' mindset. While there are those atelier types who blanch at even the suggestion of 'repurposing' a classic chronograph or subdial design, Stührling owners recognize and appreciate the fact that we engineer and design timepieces made for the real world… made for their world."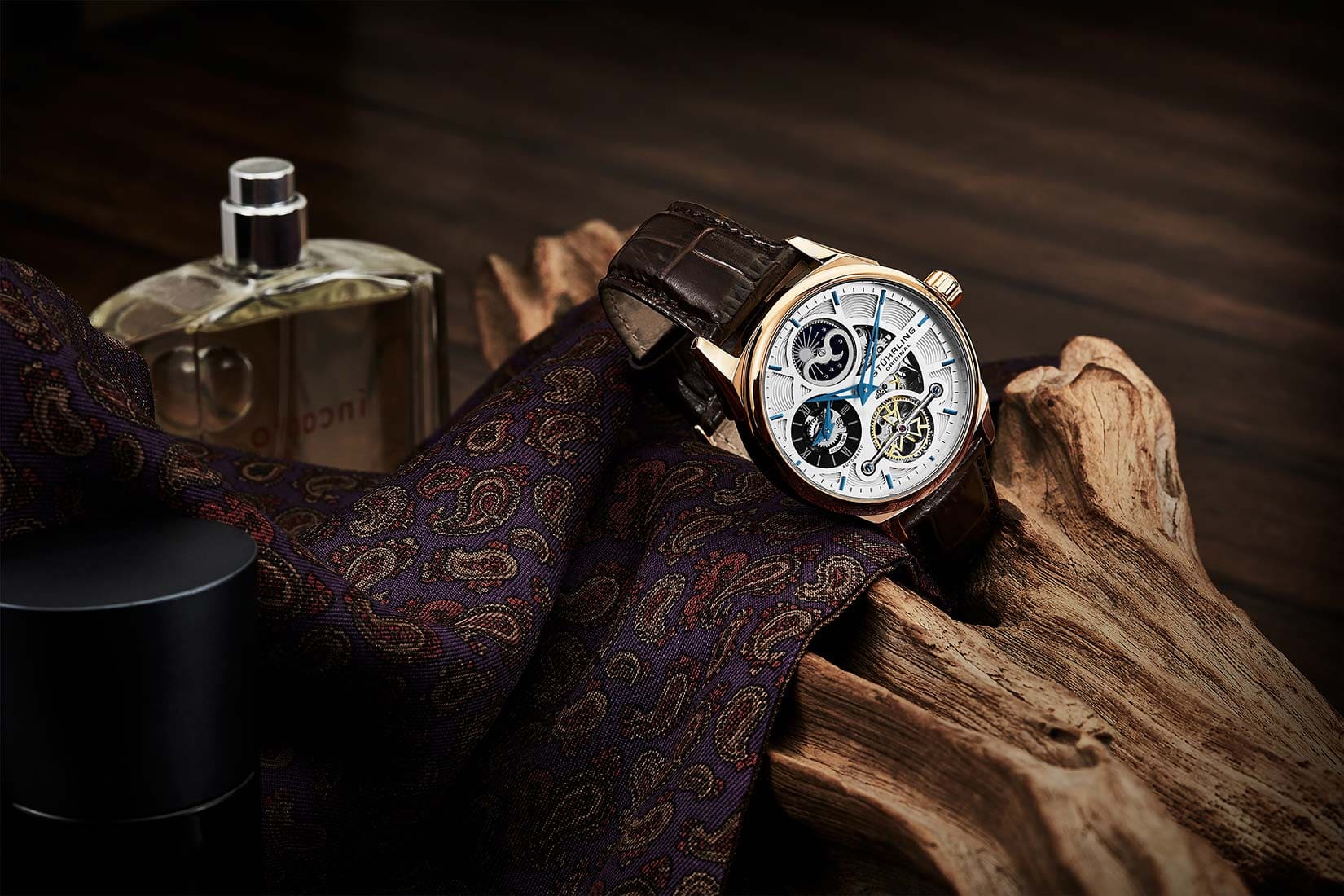 For more information, please visit Stührling's official website.