Sunday Morning Showdown: Grand Seiko GMT Battle — SBGE283 Vs. SBGN027
Two Grand Seiko GMTs go head to head in this battle of Spring Drive versus quartz
It's time for another Sunday Morning Showdown! It's that day of the week when two of the Fratello writers go head to head in a heated battle defending watches they love. In this week's showdown, Nacho and Jorg decided to set up a battle between two different Grand Seiko GMTs. Both represent the Japanese brand's quest for watchmaking excellence at separate price points with different movements and different designs. Which of these two brilliant timepieces would be your pick in this week's battle of the Grand Seiko GMTs? Will it be the Spring Drive SBGE283 or the quartz SBGN027? Time to find out!
This week's matchup is an indirect result of Jorg's article asking you, the Fratelli, whether you prefer design over specs or vice versa. First off, we would like to thank you all for sharing your stories and giving insight into how you all approach the purchase of your watches. It's great to read the different perspectives and understand the many great stories behind your watches. In the comments, we also read a few times that a watch's design is more important because, if specs mattered, a quartz watch would come out on top every time. Additionally, many of you agreed that Grand Seiko is the brand that combines the best of both worlds. The brand's standout design combined with highly specced movements caters perfectly to both ends of the spectrum. So it only made sense to put up two of the brand's GMTs to battle it out.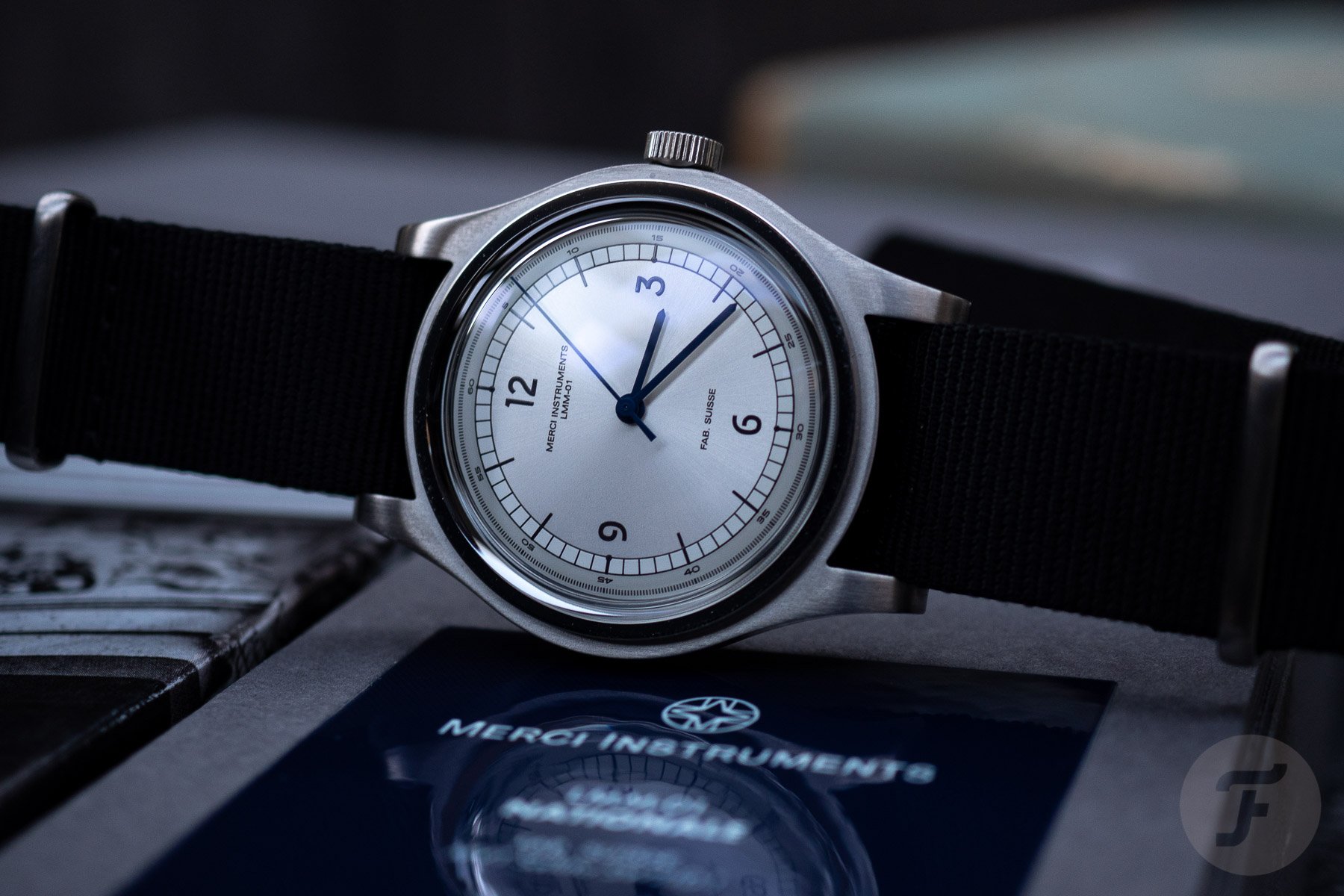 A clear winner in last week's French face-off
But first, let's take a look back at last week's battle of the Frenchies. In the end, Thomas won the battle easily with his Merci Instruments LMM-01 Nationale against Daan's Baltic HMS Silver. The Merci took the cake with 67% of the votes against 33% of the votes for the Baltic. One of the many comments we read was that the LMM-01 is an elegant and chic timepiece with its own identity, whereas the HMS looks feel too much like an homage. It's an interesting take on two watches that put design first. If you want to read more, have a look at last week's article and comments here. For now, let's get back to this week's showdown.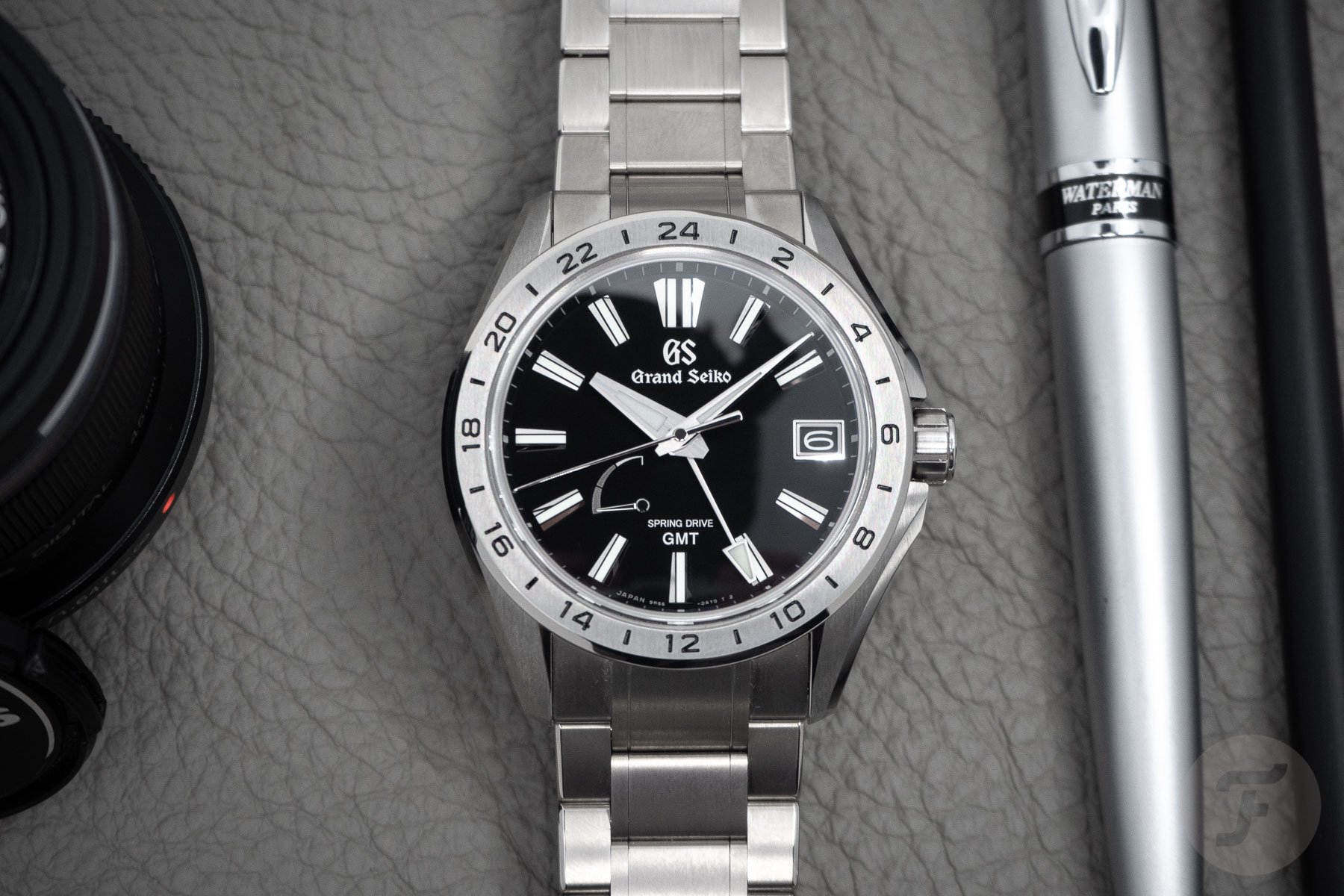 Jorg: Grand Seiko SBGE283
This week's battle is a tough one, Nacho! I genuinely love the looks of both of these watches. But it's also a bit of a weird one. My pick, the titanium Grand Seiko SBGE283 was introduced during Watches and Wonders 2022 as a new addition to the brand's Evolution 9 collection. As such, this modern black-dialed GMT got much press coverage along with its gray-dialed brother, the SBGE285 "Mist Flake." Your stainless steel SBGN027, however, was added rather quietly to the Grand Seiko collection along with the blue-dial SBGN029 in September of last year. When I saw the new quartz SBGN027, it immediately made me think of the SBGE283.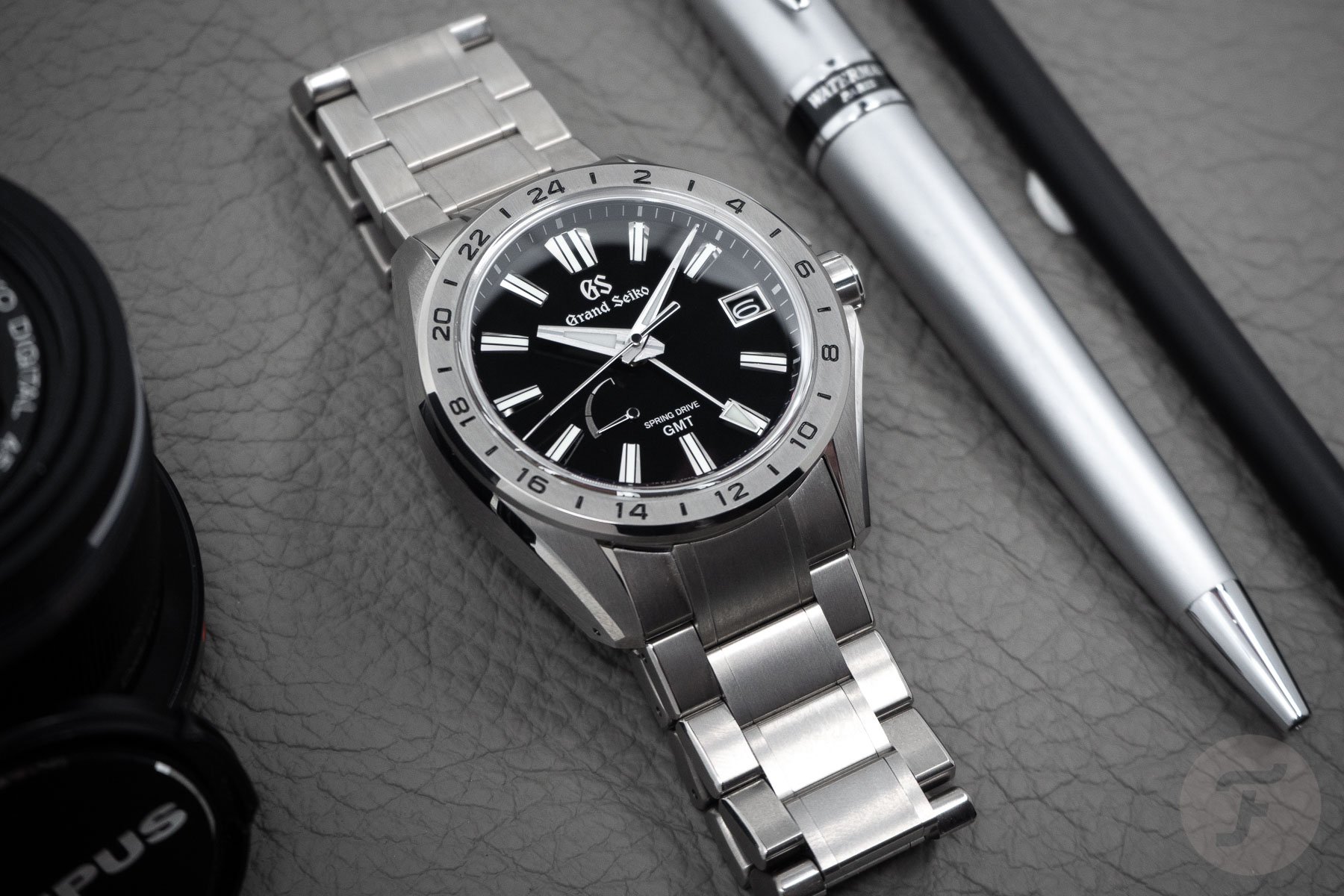 But after having a good look at both models, I became more convinced that the SBGE283 was the better pick. First off, I love Grand Seiko's Evolution 9 collection. I greatly appreciate the brand's efforts to develop a line of modern case shapes as a counterpart to the iconic 44GS and 62GS-style cases we know so well. The best case, in my opinion, is the case used for the SBGE283 and SBGE285 "Mist Flake." Overall, the 41mm × 13.9mm titanium case feels modern. I love how the lugs effortlessly become the sides of the case. Especially on the right side, the flowing lines stand out as they gracefully turn into the crown guards. It gives the case a great deal of character. Additionally, the shape flows nicely into the bracelet.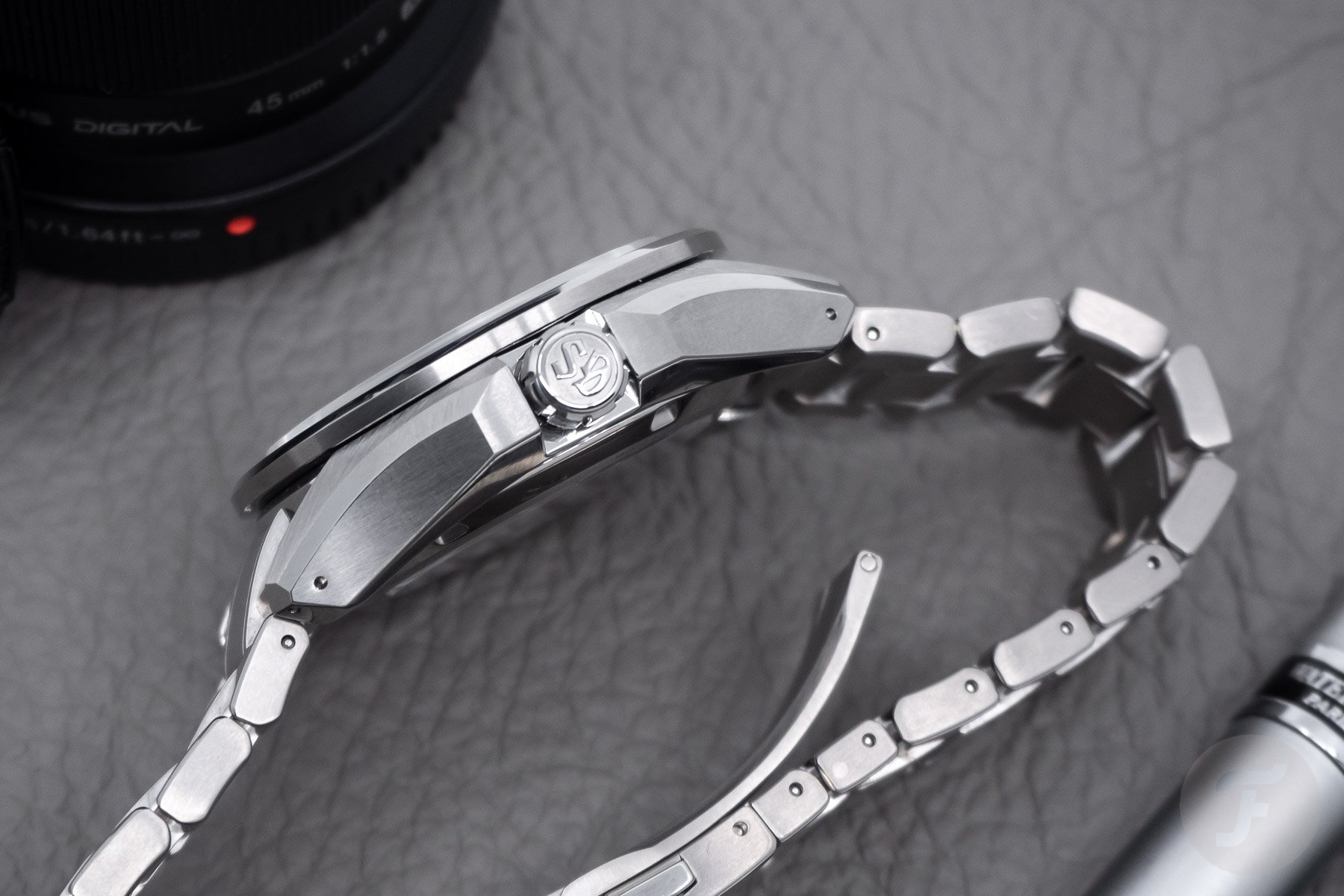 Intricacies matter
But if you look closely, the many intricacies make this case really stand out. Besides the overall shape, there are so many details that make this a better overall watch. The case and bracelet are made of Grand Seiko's high-intensity titanium, making it a joy to wear. But the overall level of finishing that Grand Seiko achieves with its titanium pieces is quite stunning. For this SBGE283, the combination of an overall brushed titanium presence with polished bevels on the case and bracelet makes for an intricate piece. This overall level of detail and craftsmanship makes the SBGE283 dominantly more impressive than the SBGN027.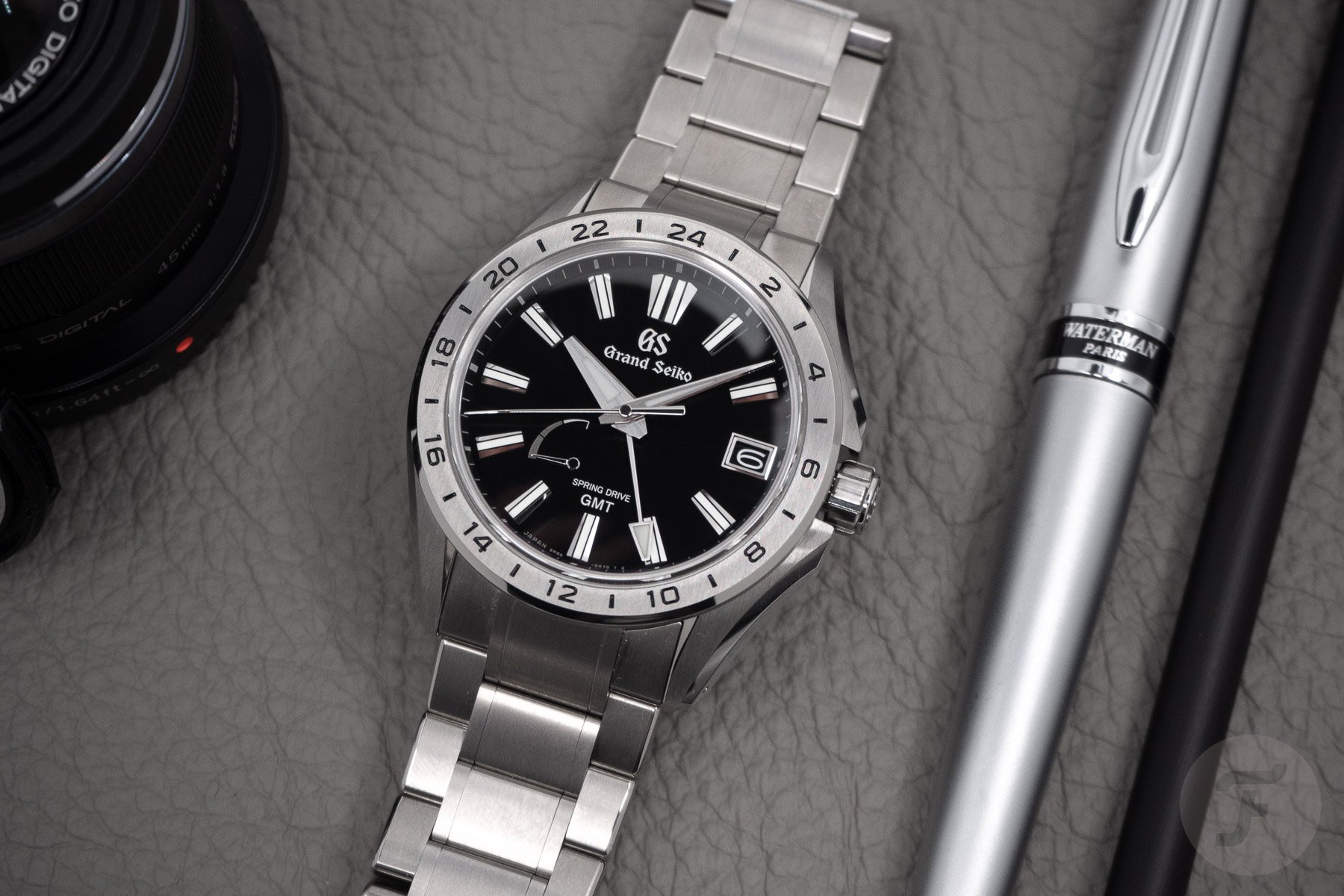 And the differences in details do not end there. The black dial is graced by the amazing-looking applied indices. They give the watch a much more regal presence than its more affordable counterpart. The power-reserve indicator is also integrated nicely, and the color-matched date and crown are neatly placed at 3 o'clock. It creates a nice overall visual balance. The date window features a nice polished frame that matches the hour markers well. With the SBGN027, this is all quite different. I usually do not really have a problem with Seiko's typical crown placement at 4 o'clock. But the fact that the date window is also placed at 4 o'clock feels a bit weird.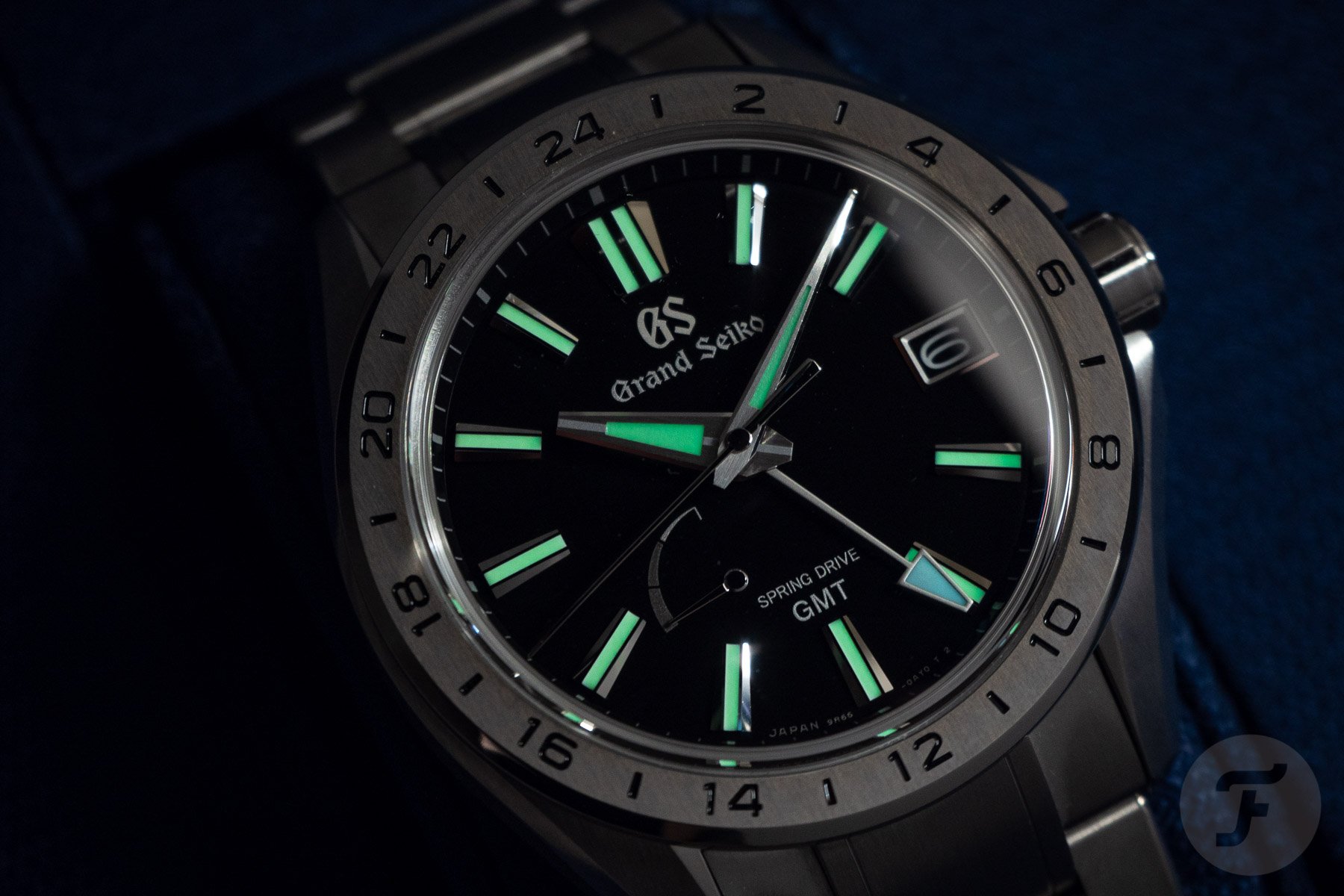 The design, finish, and movement make the SBGE283 the better option
Another element that feels a bit off on the SBGN027 is the night/daytime indication on the rehaut. The daytime hours go from 6:30 AM to 5:30 PM, which creates a weird visual imbalance. And it's not the first time we have seen this either; Grand Seiko does this for all its GMT watches that have a night/daytime indication. Looking at the bezels of the two watches, I also prefer the design of the bezel on the SBGE283 as it is more refined with its smaller 24-hour scale. Lastly, the impressive bracelet is another area where the Evolution 9 GMT shows more refinement. All these intricate details make it easier to create a perspective on the €8,500 price of the SBGE283 versus the €3,300 price of the SBGN027.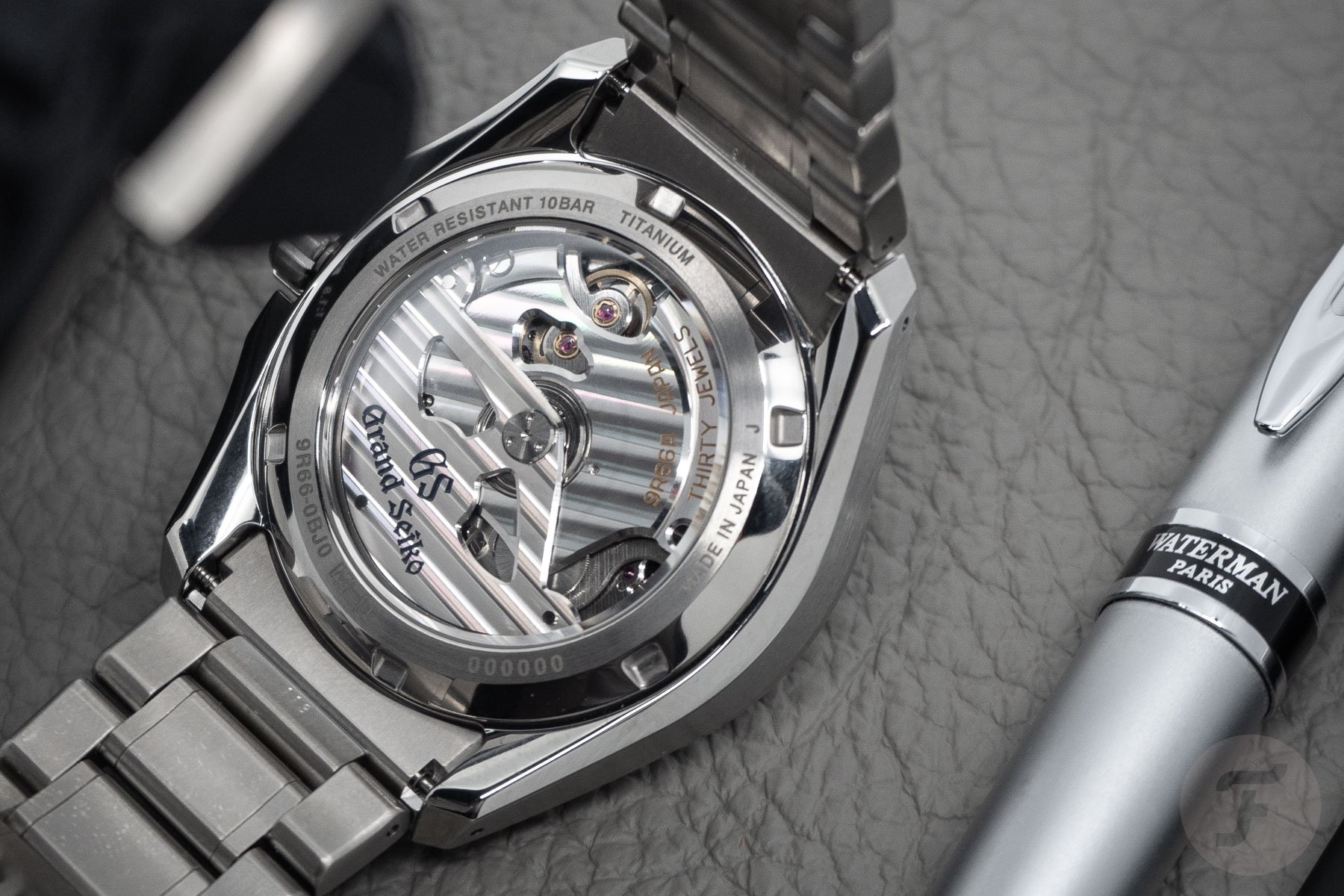 And that becomes even more obvious if we look at the movements of both timepieces. While the Grand Seiko quartz timepieces are absolutely brilliant and blow the majority of available quartz movements out of the water, the magic of the Spring Drive movements has a bigger watchmaking charm. The SBGE283 is powered by Grand Seiko's Spring Drive caliber 9R66. It has a 72-hour power reserve and is accurate to ±1 second per day. Seeing the movement in action through the sapphire case back is a great reminder of this brilliant Grand Seiko technology. I like the SBGN027 a lot. Nevertheless, there is a distinct difference in the design, finishing, and movement that make the SBGE283 a more impressive timepiece. That's why it would be my pick. But tell me why you think it's the other way around, Nacho!
Nacho: Grand Seiko SBGN027
Thanks, Jorg! I know just how much of a fan you are of the SBGE285 "Mist Flake," so I know you'd have just as many good things to say about its dark-dialed counterpart. However, having been faced with the choice, I was quick to side with the SBGN027 for several good reasons. Don't get me wrong; I truly admire the chunky tool-watch muscles that the SBGE283 flexes. It's absolutely the supersized big brother of my SBGN027. That said, several factors don't do it for me, and sadly, it can't simply bench press them away. I also noticed that you finished with a beautiful shot of the stunning 9R66 movement. But in a world where Grand Seiko leads the charge on making high-end quartz something to embrace and appreciate rather than to sneer at, I think that it's no big difference to go with a sturdy, reliable timekeeper.
Now, these two watches should be considered luxury tools. They are both rather low-key with fairly monochromatic color palettes and plenty of non-precious metal used for their cases and bracelets. So, as Jorg said, the key differences must be found in small details, which, in this case, truly matter. Whether it's the case design, bracelet design, or even small details like the dial text or shape of the hour markers, these are the chess pieces with which we settle this match. But in trying to keep this brief, I will first address the battery-powered elephant in the room.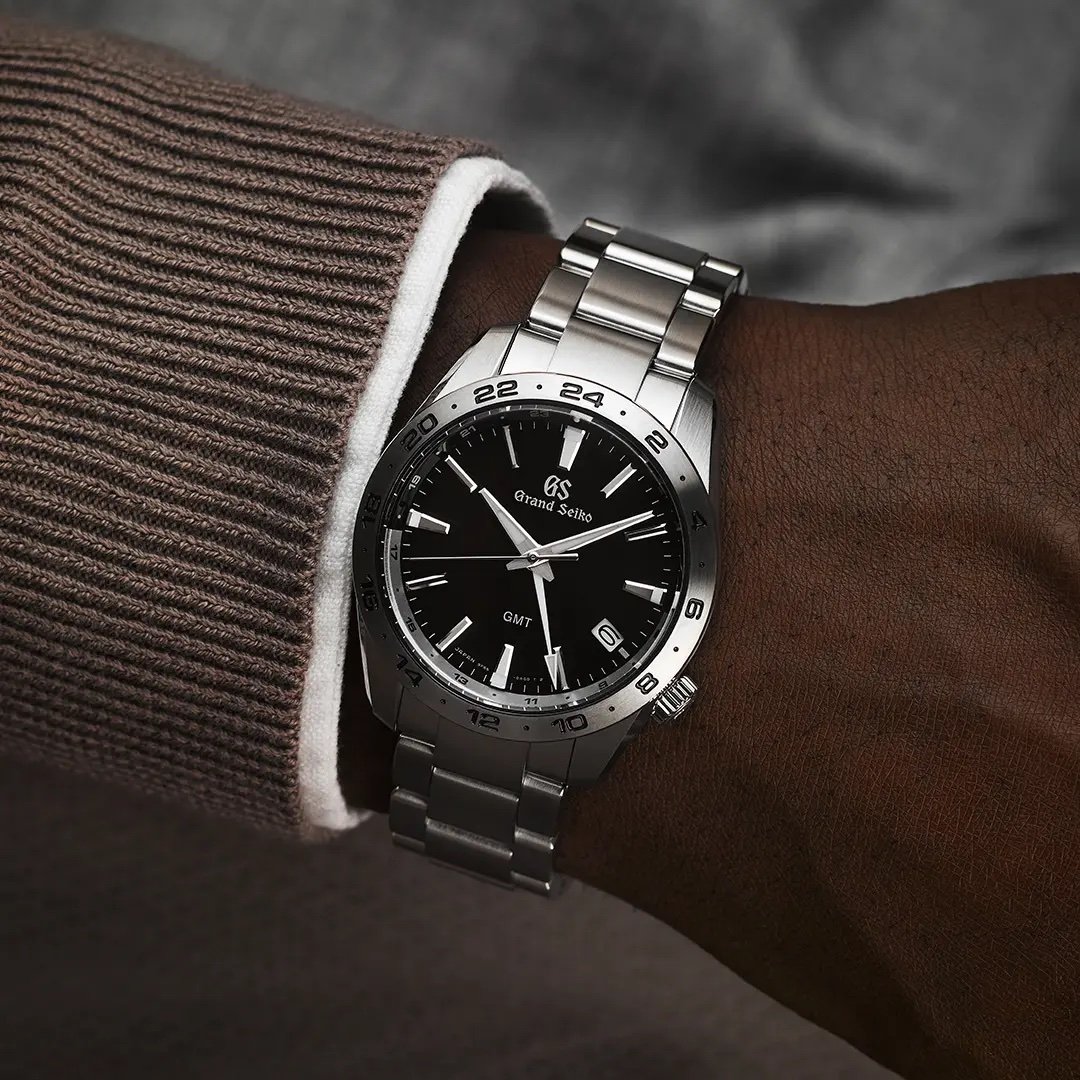 Why quartz over Spring Drive?
Now, why would I, as a watch journalist, enthusiast, and collector, select a quartz Grand Seiko when faced with the choice of Spring Drive? Well, it's a perfectly logical (and highly subjective) answer; I can't stand dial-side power-reserve indicators on automatic watches. That's the main reason. To me, in a watch from a brand renowned for its sleek and clean design and beautiful dials, it's a real fly in the porridge. It throws off the dial's balance and is almost entirely unnecessary. Give me my power-reserve indicators on the case back every time, please. But do you want one better? Would you like a watch where you only have to worry about it running low on juice once every couple of years instead of every few days?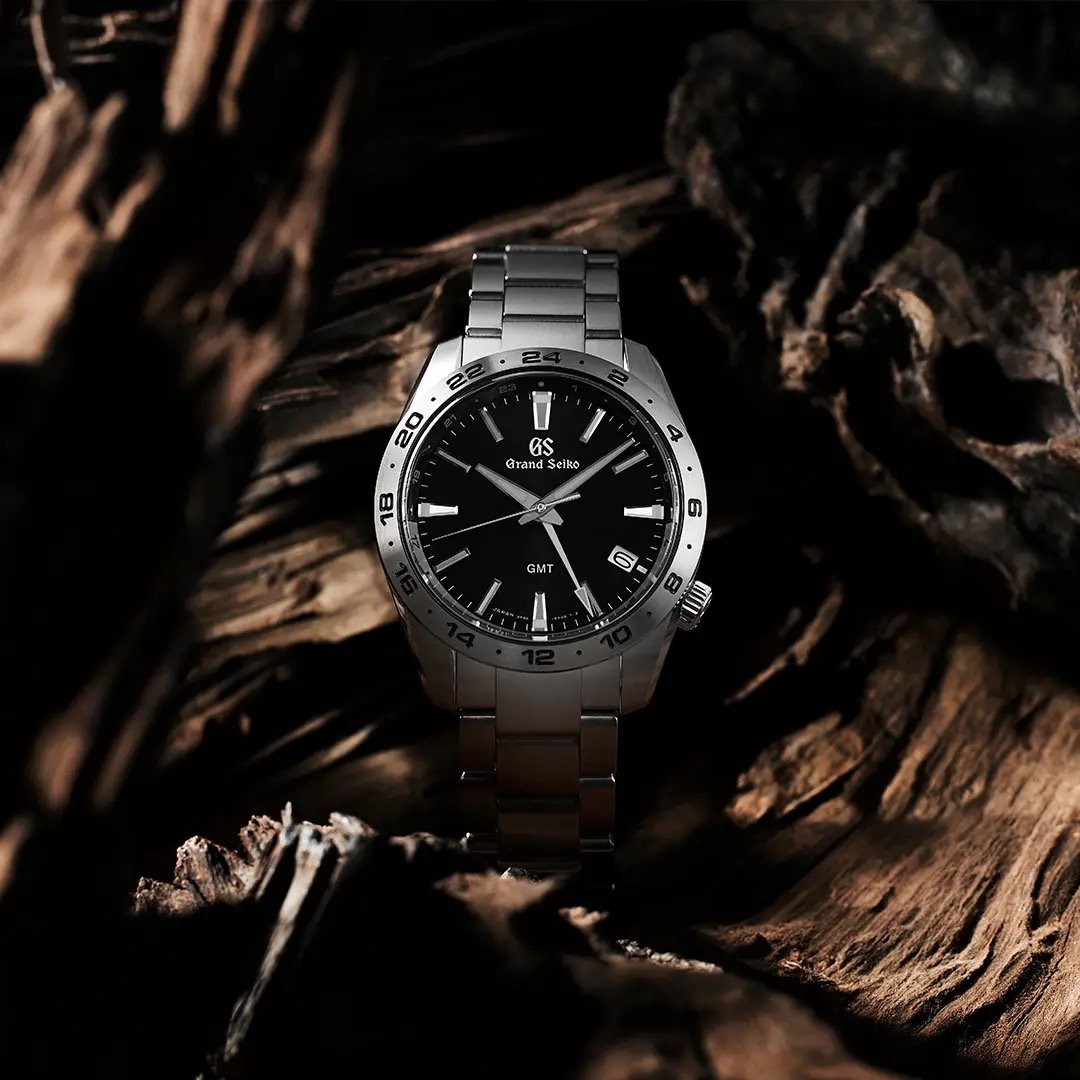 Well, look no further than the Grand Seiko SBGN027. Its quartz movement won't let you down, not for several years at least. Timekeeping won't be an issue since it doesn't really get more accurate than a high-grade quartz movement, especially in comparison to anything mechanical. And for most of us, who tend to be fans of mechanical watches, it's good to have one or two quartz pieces that are running on time and ready to go at a moment's notice. This is especially interesting for a GMT as it's good to know that your travel watch is ready and waiting at a moment's notice. Plus, Grand Seiko spares no expense in the finishing and design of its quartz watches. Therefore, other than some slight aesthetic differences, we're not compromising anything when going with the SBGN027.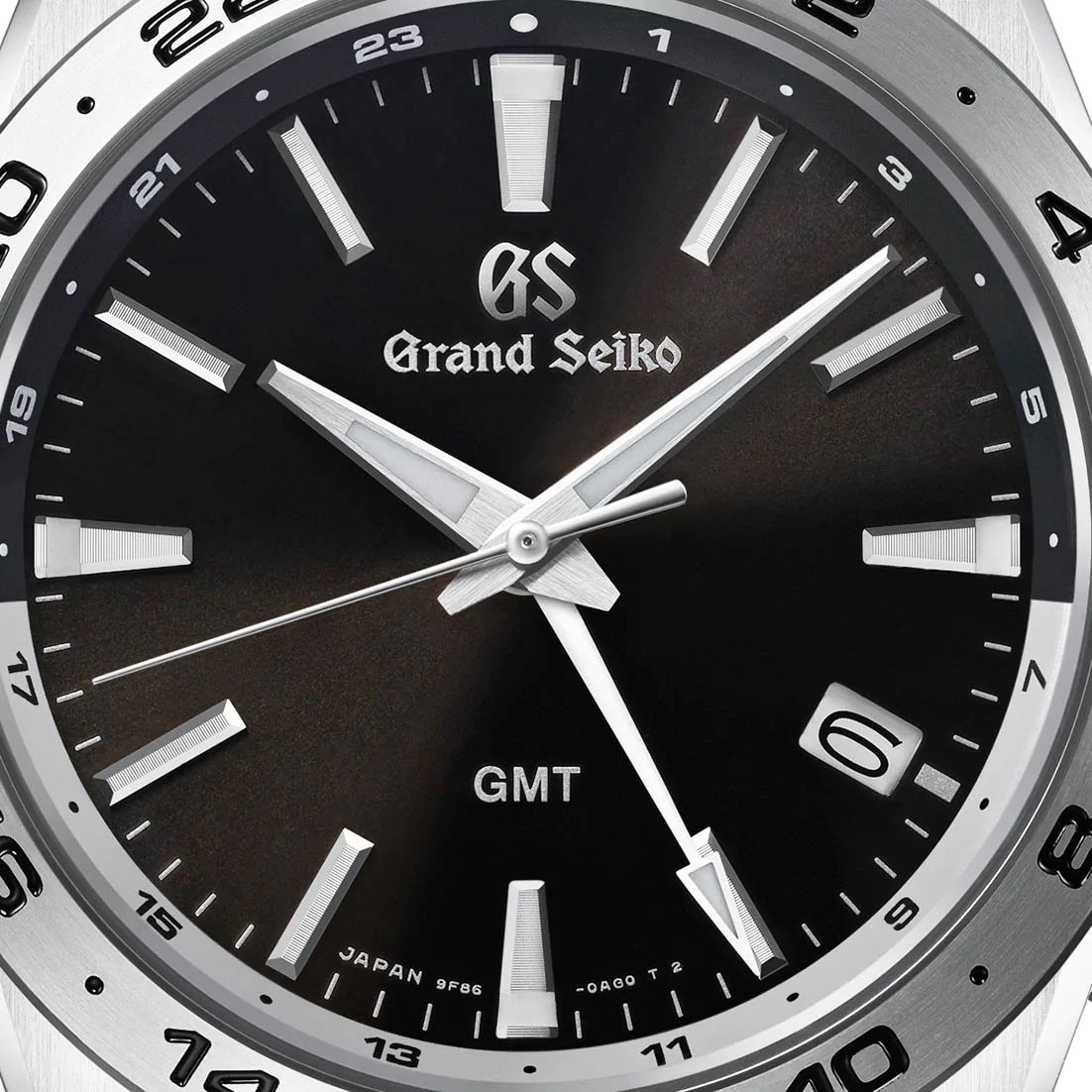 Other advantages of the Grand Seiko SBGN027
Jorg already mentioned the significant price difference, so I feel no need to reiterate. Now, I mentioned that both of these watches are monochromatic, but that's not quite the truth. The SBGN027 actually has a slightly brown-colored dial. It's very subtle and will look black in most lighting circumstances, but it's nice that a subtle hint of color is there. Now we move on to the asymmetrical rehaut. Honestly, it's a quirky detail that is peripheral enough (pun very much intended) not to bother me at all. In fact, the same applies to the date window. Usually, I'd say that the only thing worse than a date window at 4 o'clock is one at four-thirty. And whereas the advantage here goes to Jorg's pick, I have to say that using the contrasting date window as an hour marker makes the best out of a bad situation.
There is also something very elegant about the minimal dial text. It truly tells you all you need to know. It's a watch by Grand Seiko, and it's a GMT. Jorg's choice also tells you it's powered by a Spring Drive caliber. But this should be plain to see by the elegant sweep of the seconds hand. Something slightly less elegant that those of you who prefer the SBGE283 will have to deal with is just how beautifully (and easily) titanium scratches. I love how beat-up my Breitling Aerospace looks, but I can't imagine that this sleek GMT will wear its scars with the same kind of pride. Not only that, but in hand, the SBGN027 has the heft of a proper watch, whereas the titanium betrays the SBGE283 and makes it feel somewhat flimsy and underwhelming. For these reasons and those previously mentioned, I'm sticking with the SBGN027.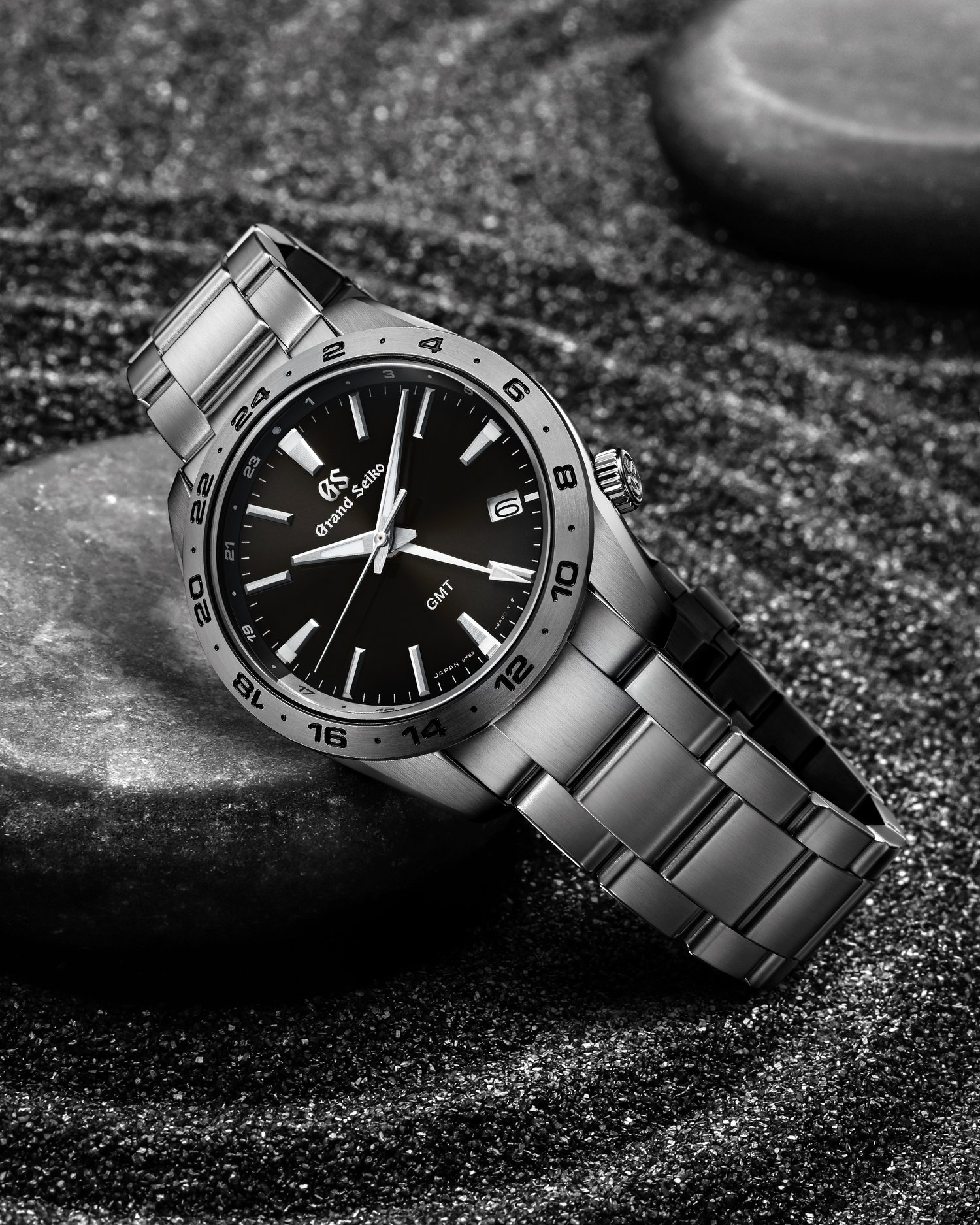 Final thoughts
But it's not up to us to decide which one of these watches will emerge victorious. That's a responsibility we pass on to you, our faithful Sunday Morning Showdown readers. We hope you enjoyed seeing these two birds of a feather (or rather, feathers of the same bird) go toe to toe for the SMS crown. Will you heed the siren's song of a clean-sweeping Spring Drive caliber? Or will the no-nonsense quartz alternative win you over? It's certainly no simple choice, but I hope you'll find that we've informed you well enough to make it. Without further ado, the time has come to vote for your champion. May the better Grand Seiko GMT win!
Grand Seiko SBGE283 Vs. SBGN027