Sunday Morning Showdown: Tudor Black Bay 54 Vs. Tudor Black Bay 58
You knew that this match-up would come up sooner than later. Which of these two Black Bay models will rule them all?
Black Bay 54
Black Bay 58
The dust is slowly settling after a busy week of Watches and Wonders, and it's time to zoom in on some of the new releases. After taking a break from Sunday Morning Showdown last week, we're getting back into the swing of things with some low-hanging fruit. The Tudor Black Bay 54 was, undisputedly, one of the most talked-about new releases of the show. Will it replace the Black Bay 58 as the most popular Black Bay out there? Thomas and Jorg will battle it out with these two Black Bay models, but in the end, it's all about your votes. After reading both writers' arguments, cast your ballot for the watch that you think should emerge victorious.
Without a doubt, the most anticipated releases during Watches and Wonders every year come from Rolex. But in the past few years, the buzz around new Tudor releases has increased massively. And with clever new additions to its collection, Tudor has shown that the hype is there for a reason. The most talked-about release of this year's new Tudor offerings is, undoubtedly, the Black Bay 54. With this new and even smaller version of the Black Bay diver, Tudor caught most watch fans off guard. But the new 37mm Black Bay is more than just a smaller version of the Black Bay. With a new case and dial design inspired by Tudor's classic ref. 7922 from 1954, the brand introduces a slightly different aesthetic that will win many people over. But will it be able to beat the tremendously popular Black Bay 58 and become the crowd favorite? Time to find out!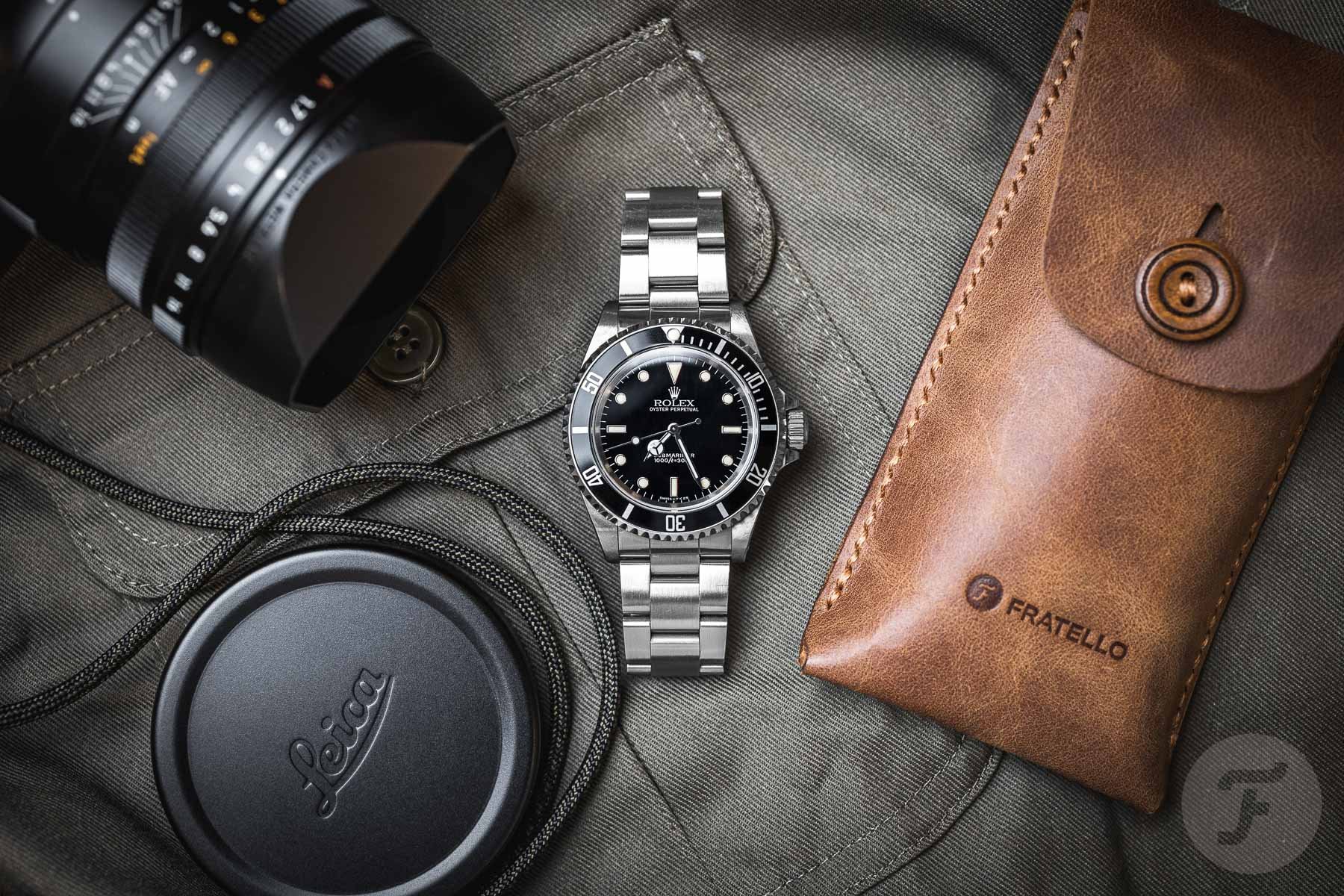 Previously, on Sunday Morning Showdown…
But before we do, let's return to the old pre-Watches and Wonders reality. Robert-Jan and Jorg went head to head with the Tudor Pelagos 39 and the Rolex Submariner ref. 14060. Jorg had a pretty good feeling that he could beat Robert-Jan with the popular, smaller Pelagos. In the end, though, despite a very close battle, the good ol' Sub came out on top. The ref. 14060 took 53% of the votes, leaving the Pelagos 39 empty-handed with 47% of the votes. In the end, this battle did turn out to be even closer than the battle between the Sea-Dweller and the Pelagos. It's only a matter of time before a Tudor will take the win against a bigger Rolex brother. But for this week, it's an all-Tudor affair. Over to Thomas and Jorg!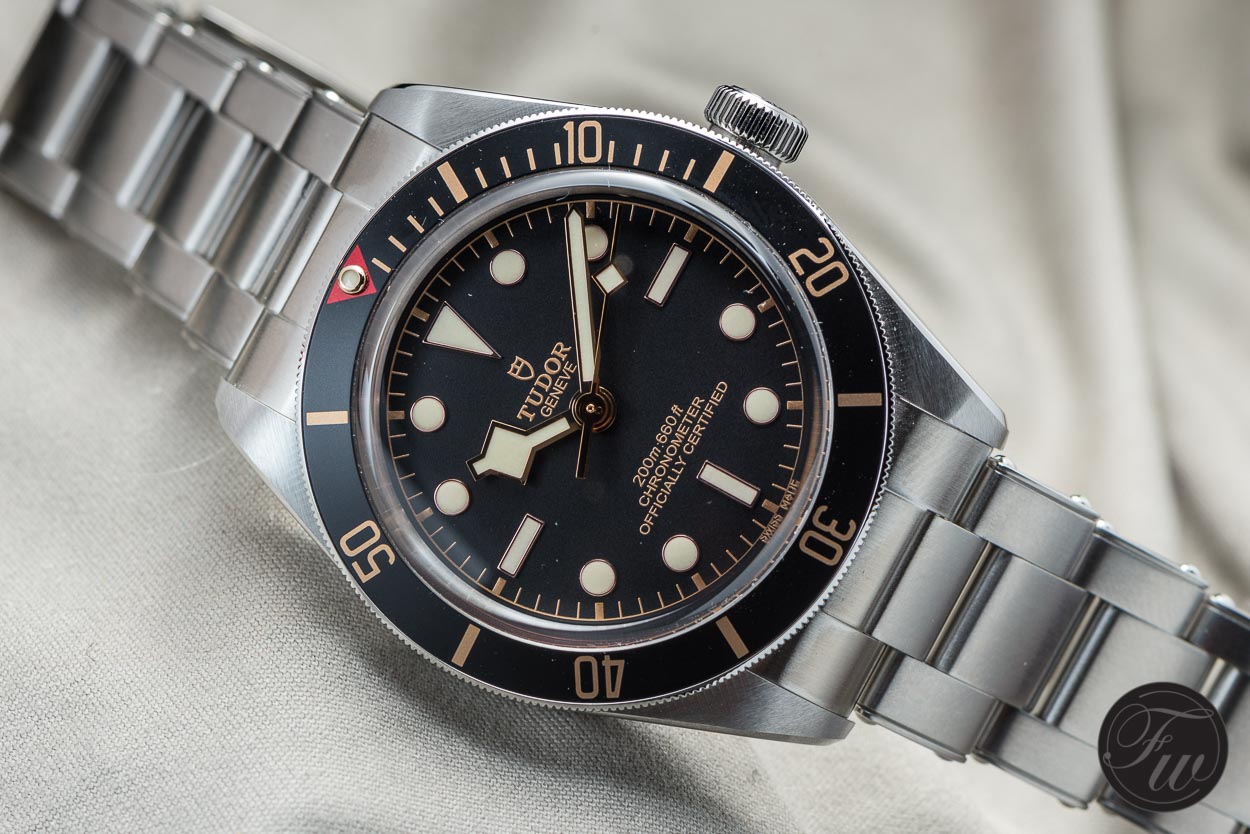 Jorg: Tudor Black Bay 58
To be perfectly honest with you, Thomas, I'm mad at the Tudor designers. I'm mad that they made "your" Black Bay 54 look so good! You probably didn't think I'd start this showdown with that statement, did you? I have a love-hate relationship with the Black Bay 58 that goes back to its introduction in 2018. Back then, I was really impressed by this new Black Bay with its smaller 39mm case that was also a lot thinner than its 41mm bigger brother.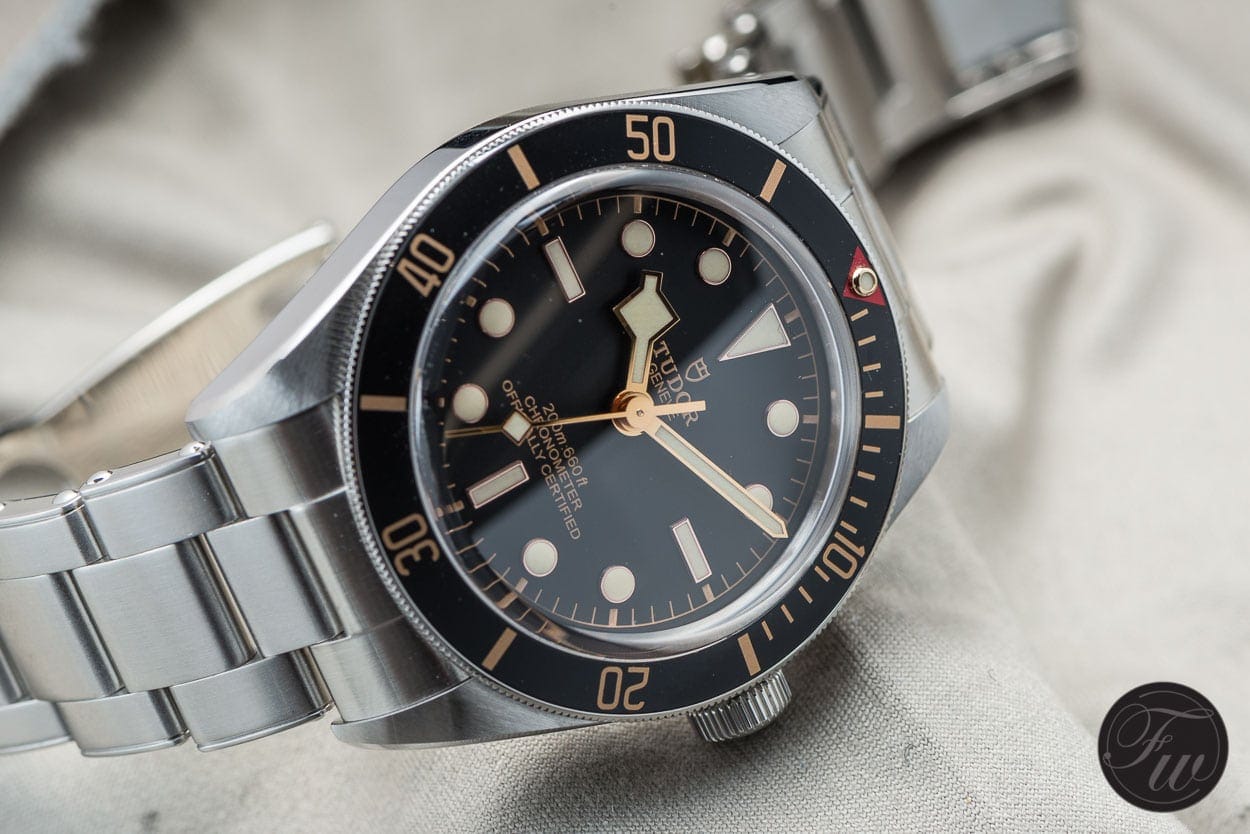 The case of the Black Bay 58 shaved off almost 3mm, resulting in an 11.9mm thickness compared to the almost 15mm slab of steel of the regular Black Bay. That was going to be the Black Bay for me. But when I first experienced it up close, I was deeply disappointed. The Black Bay 58 on the black and gold fabric strap turned out to be way too small for my wrist. Honestly, it looked comical on my wrist on that strap, and it substantially tempered my enthusiasm.
Too much vintage appeal?
But another thing I was on the fence about from the moment it was unveiled was its styling. I think the black-dial Black Bay 58 tries to be too hard to be vintage. The gilt-tone elements on the dial are one thing, but the gold diving scale on the bezel inlay was a bit too much for my taste. The original Tudor ref. 7924 it was inspired by did not have it, and frankly, the Black Bay models don't need it either. The regular 41mm model in black perfectly proves that. And now the Black Bay 54 again shows that the toned-down and true-to-history aesthetic works much better for the Black Bay. By this time, you might be thinking, "Where is the love, Jorg?"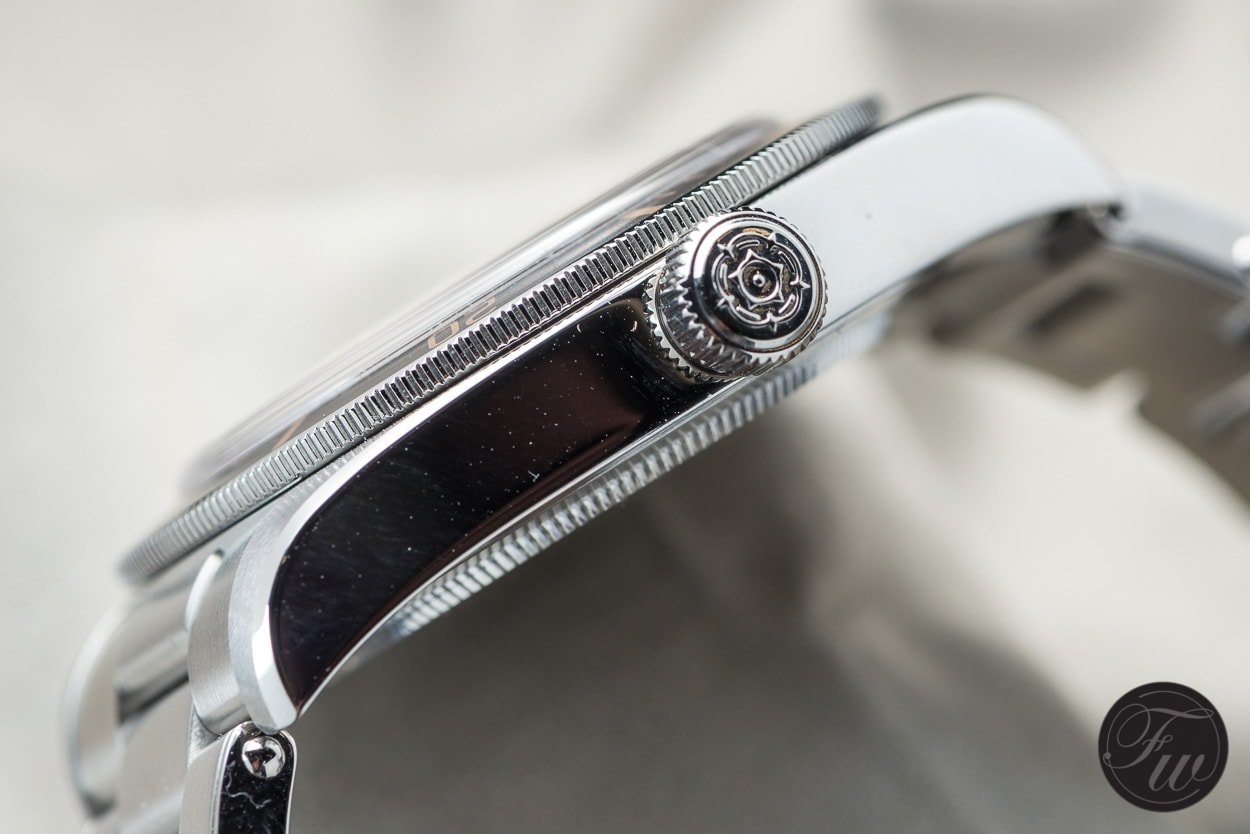 I know, but hear me out. After the initial disappointment, I left the Black Bay 58 for what it was. I did see many people, including Fratello team members, buying and really loving the watch. But in all honesty, I had written it off. That was until I got a second shot at love during the presentation of the navy-blue Black Bay 58. During the presentation, we tried the watch with the same fabric strap in a different color, a second "soft touch" leather strap, and the stainless steel bracelet. That's when I discovered that the bracelet is where the magic is for me. In my eyes, it's a bracelet or nothing with the Black Bay 58. And on the bracelet, the watch is an absolute peach.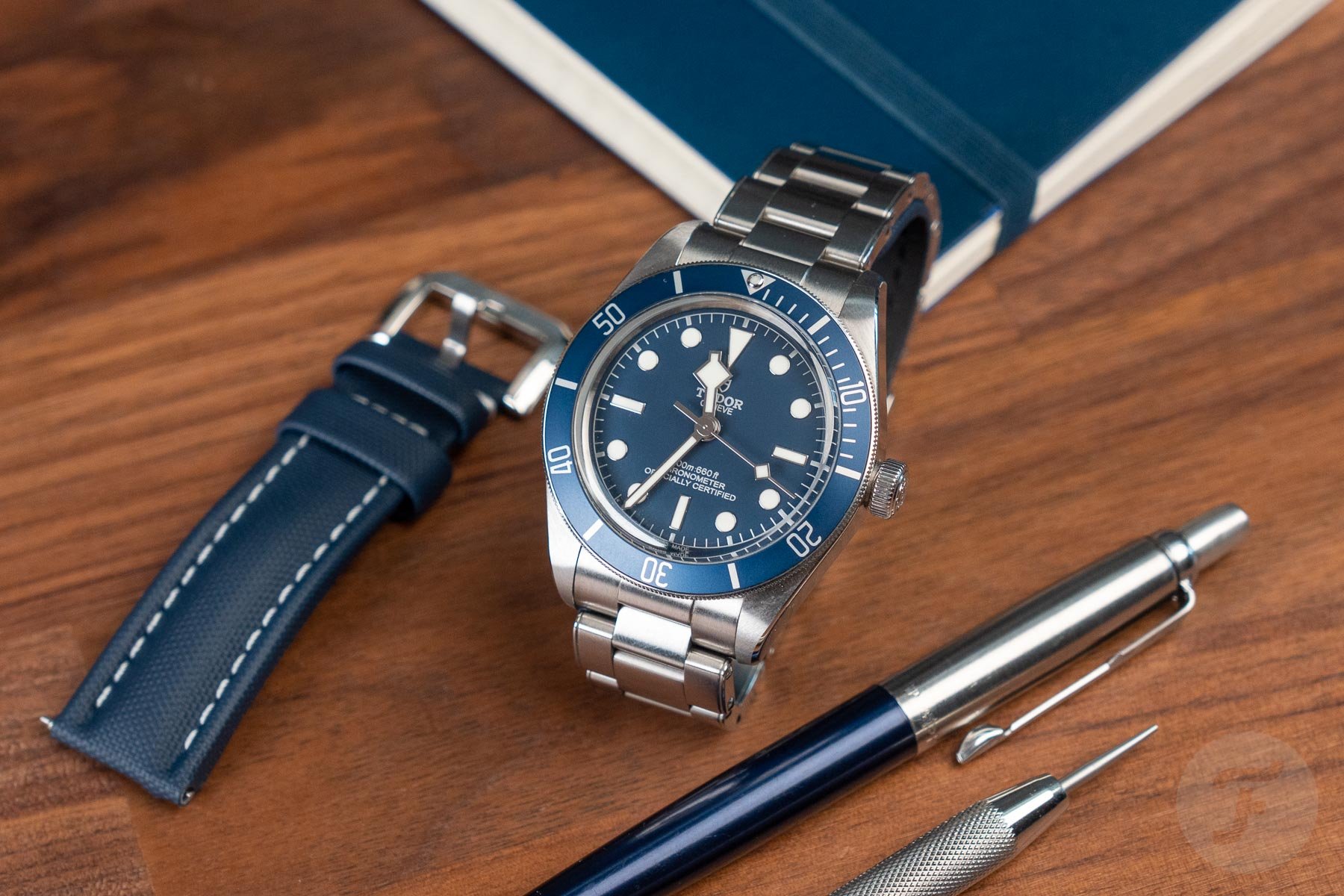 Perfect proportions and a beautiful color
Additionally, the overall aesthetic of the blue version proves that the Black Bay 58 doesn't need the exaggerated vintage appeal to be a stunner. As I explained in my review of the blue Black Bay 58, it was more than just a color change. The watch greatly benefits from a fresh overall aesthetic that lacks the injection of faux vintage vibes. And that makes it a significantly better-looking watch than the black version.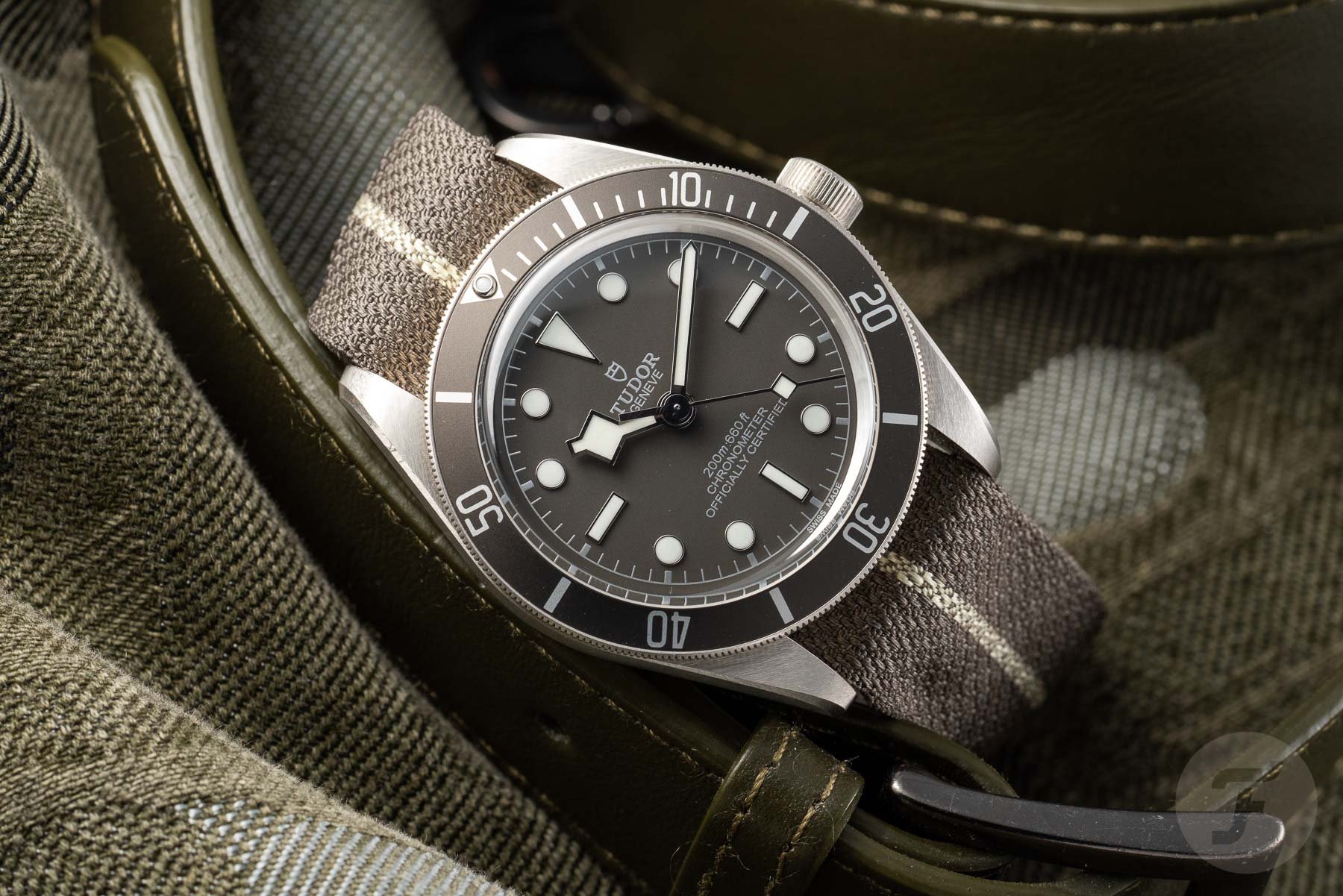 Versions of the Black Bay 58 that came later only solidified my opinion. The 925 Silver and Bronze editions proved that the watch does not need an overdose of vintage vibes to have great appeal. Don't get me wrong, I do understand that the black version takes direct inspiration from the Submariner models from the past, so a gilt-tone dial makes perfect sense. But if Tudor had refrained from using those gold-colored accents on the bezel, the black version would not only be in line with 41mm Black Bay and the Black Bay 54, but it would also have me running to a Tudor dealer immediately.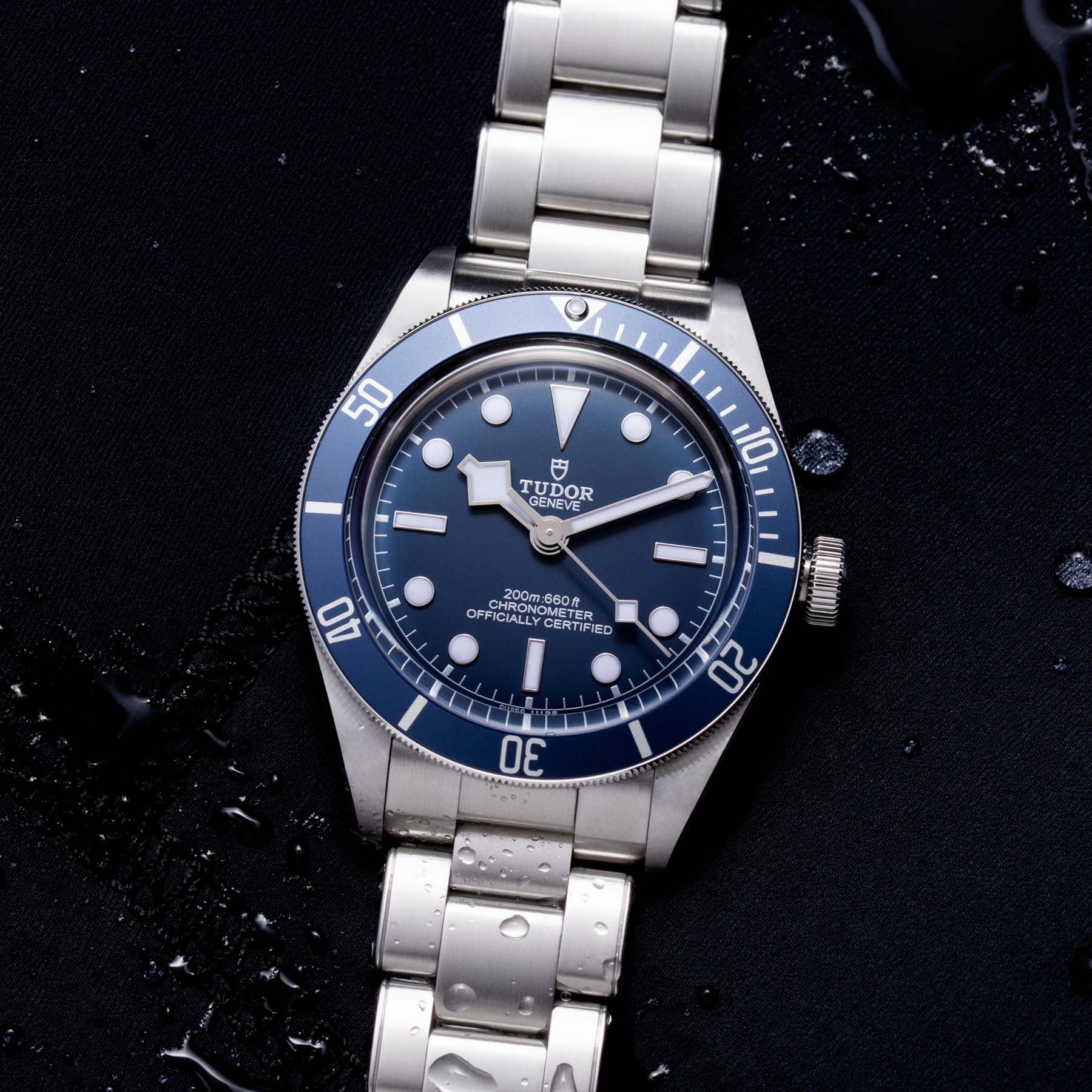 You see, Thomas, I like the new Black Bay 54 a lot, but it's simply too small for me. It shaves 2mm off the case diameter and a little over 1mm off the lug-to-lug, and it is even slimmer at 11.24mm thick. This results in a watch that is too small for my wrist. But there are also details that I'm not a fan of. First off, I'm not a fan of the new crown. On top of that, the absence of hash marks makes the bezel seem a bit sterile in its appearance. I know these details hark back to the ref. 7922 from 1954, but they don't make it look better than the Black Bay 58. But most of all, this is a battle about the size, which is not a detail. The 39mm Black Bay 58 on a bracelet is the one for me. Sometimes the choice is as simple as how the watch fits.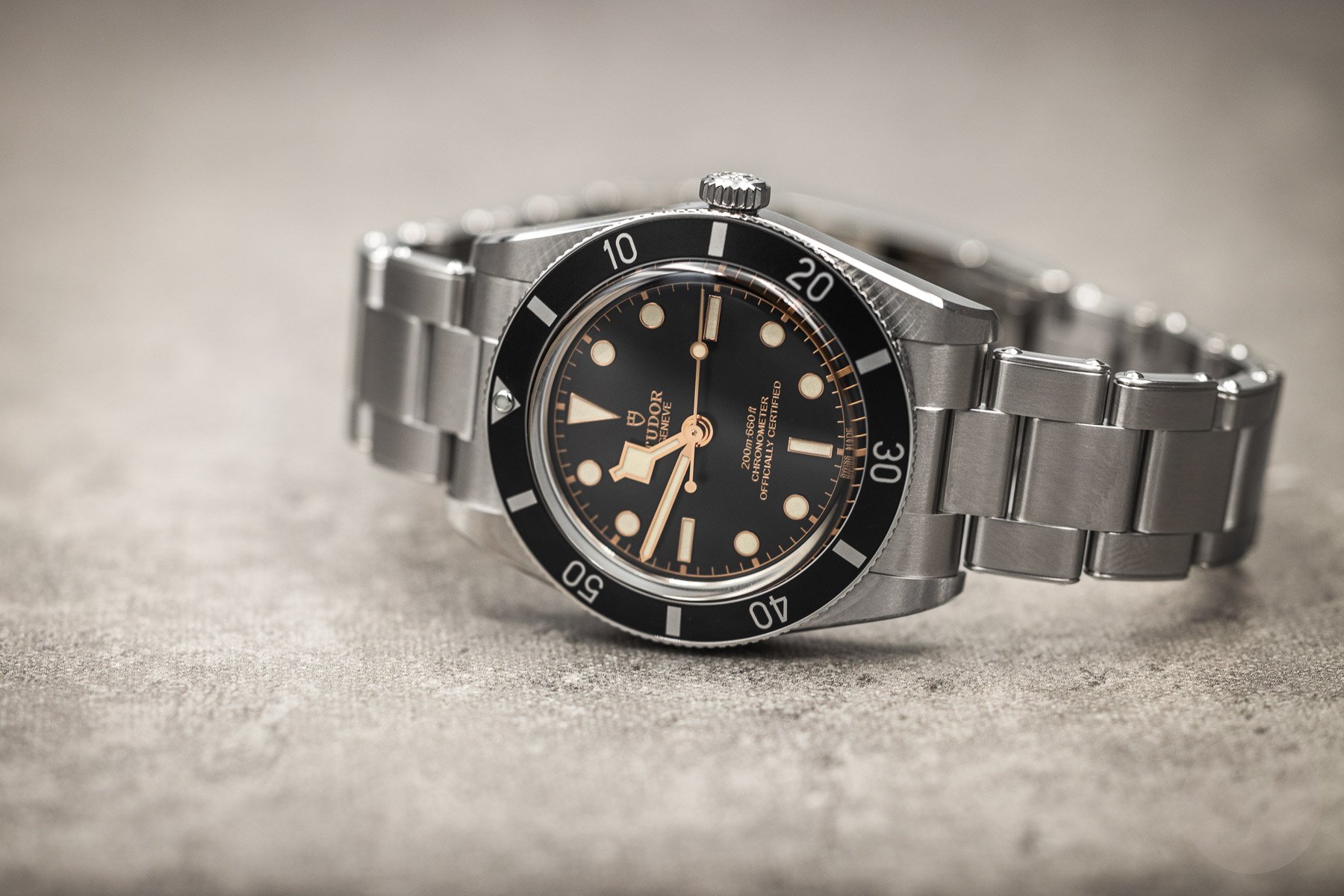 Thomas: Tudor Black Bay 54
Thank you, Jorg! My dear Fratelli, I always look at Jorg's wrists in jealousy. His more substantial forearms allow him to pull off watches that look ridiculous on me. Today, however, it seems I have a slight advantage since we are talking about two relatively small watches. Before I get into the designs, let me address those sizes briefly.
I think many aficionados, including me, consider the Black Bay 58 to be perfectly proportioned. It has the wrist presence of aluminum-era Rolex watches that many of us miss from Rolex's current lineup. On an average wrist, it isn't large or small. It is versatile and just right.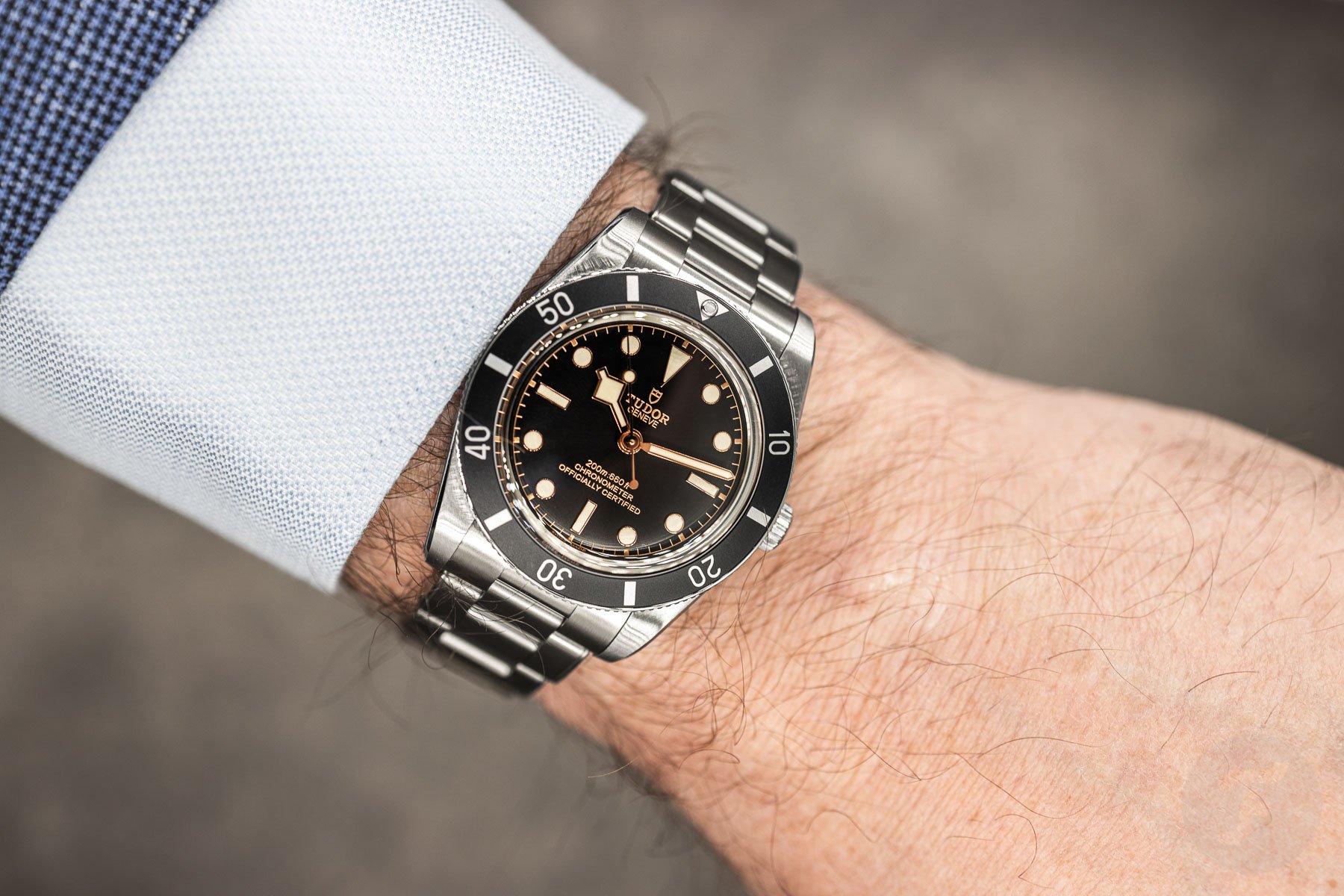 Dialing that back another 2mm shifts it from "nice and versatile" to "hey, that's a small watch." And that is what the Black Bay 54 does unapologetically. It changes the character of the watch completely. On an average wrist, it sits more within the breadth of the wrist than over it. It provides an old-world appeal similar to skin divers from the '60s. This is completely incomparable to the 39mm model in that sense. The Black Bay 58 is a modern, subtle dive watch. The Black Bay 54 is a taste of yesteryear, even if it has its faux patina dialed back.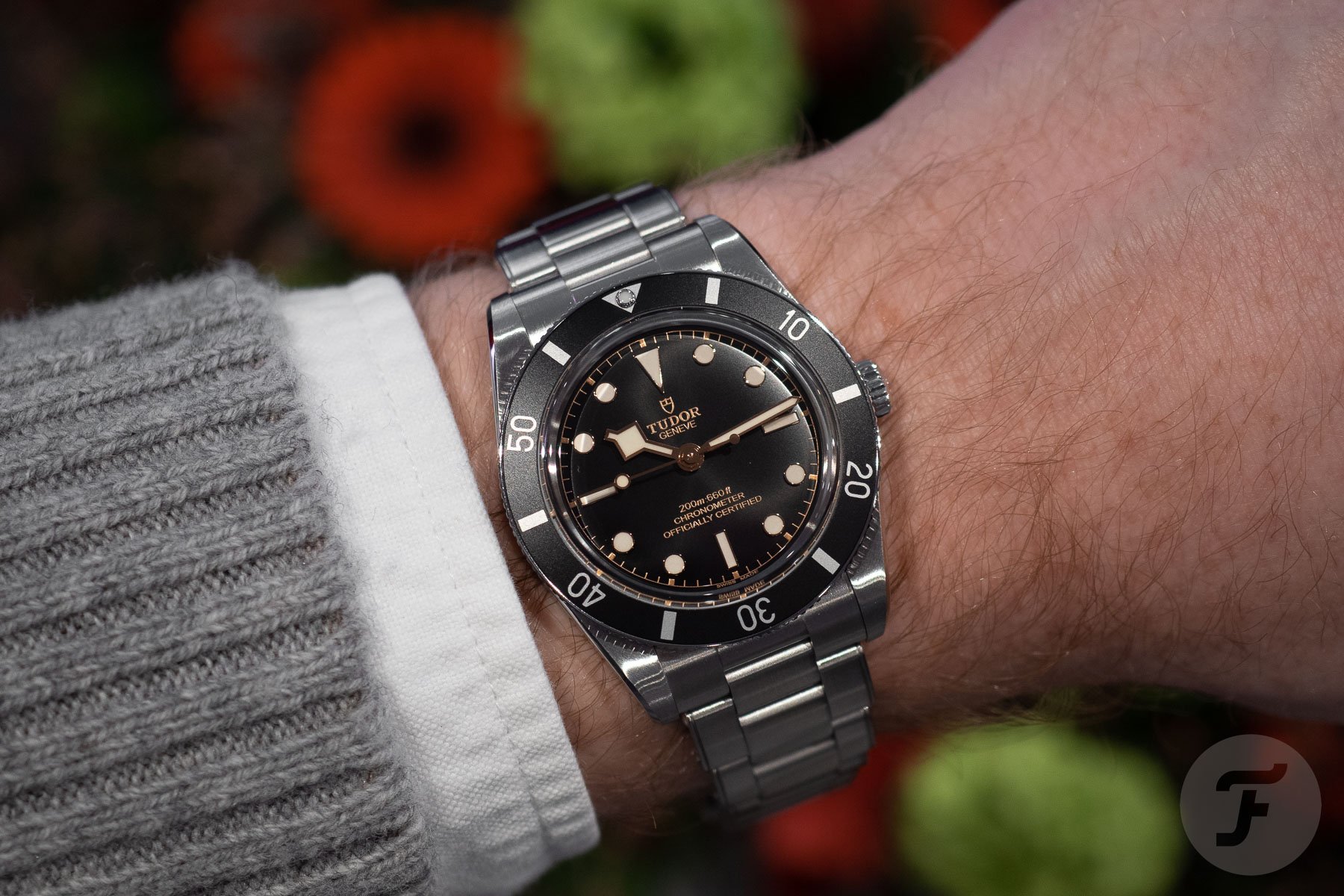 An inevitable word on manliness
I hate that I feel compelled to address this, but I just know there will be comments regarding manliness. To some, the diameter of your watch is, apparently, directly correlated with your value as male Homo sapiens. I know I am hoping in vain to root this notion out, but let me try nonetheless.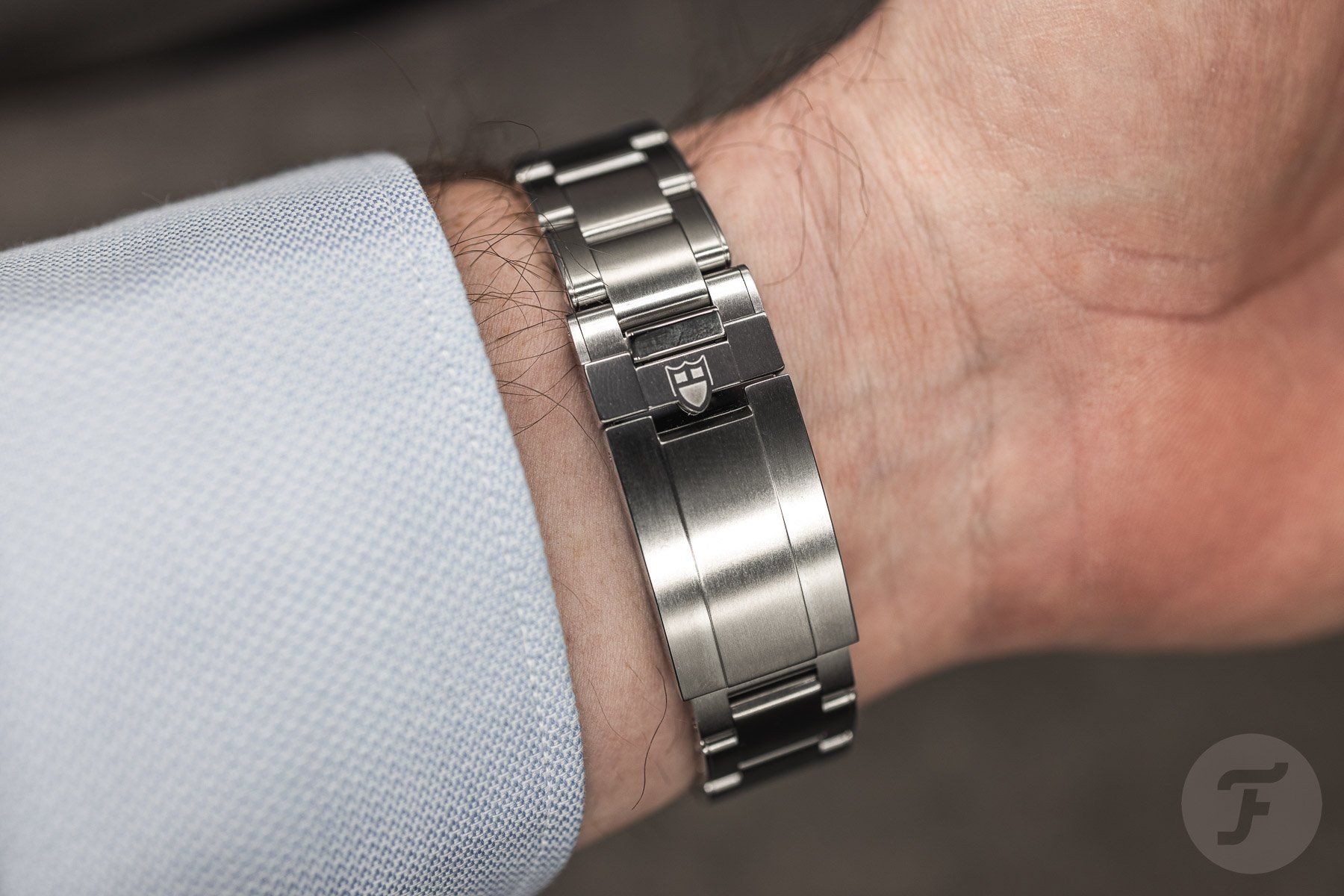 The size of a watch is one of many design elements. There is a false notion that dive watches "should be big." The Fifty Fathoms and Submariner that set the template measured 41mm and 37mm, respectively. So only if you feel that dive watches should be big relative to the current non-diver watch size would you be right. Unfortunately, that makes no sense from a functional point of view. Furthermore, legibility and toughness can indeed result from size. However, a good designer can use other tools to accomplish those equally well. In short, whether you want a big or a small dive watch is entirely a matter of taste. Nothing more, nothing less.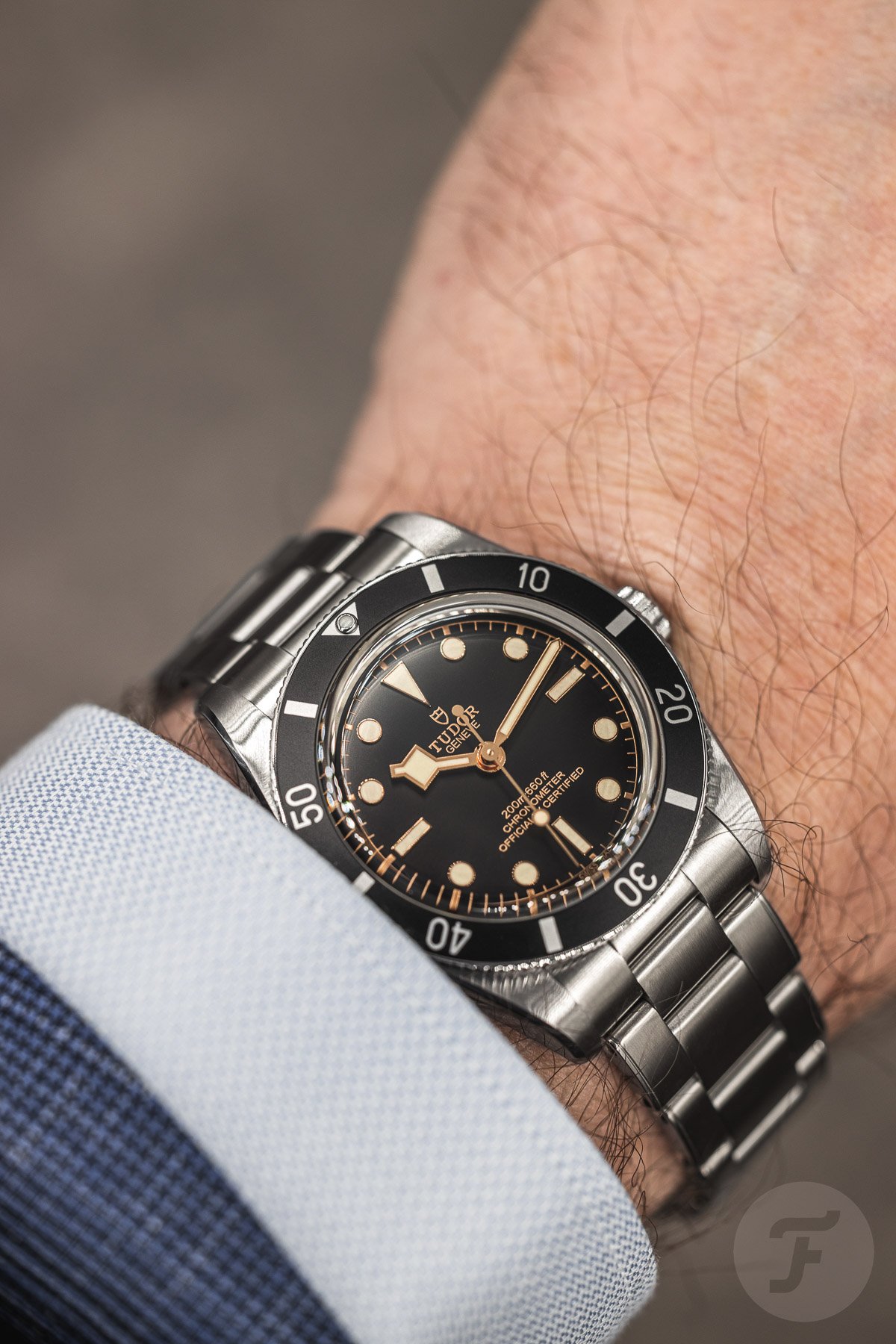 Your wrist size has some effect too. Any watch needs to feel proportionate to your wrist. But what constitutes "proportionate" is again a matter of taste. I like it when a watch sits well within the confines of my wrist, but there is no right or wrong there. To think that any watch will make you more or less of a man is insecure madness. If your masculinity matters that much to you, I sure hope it doesn't hang on one accessory.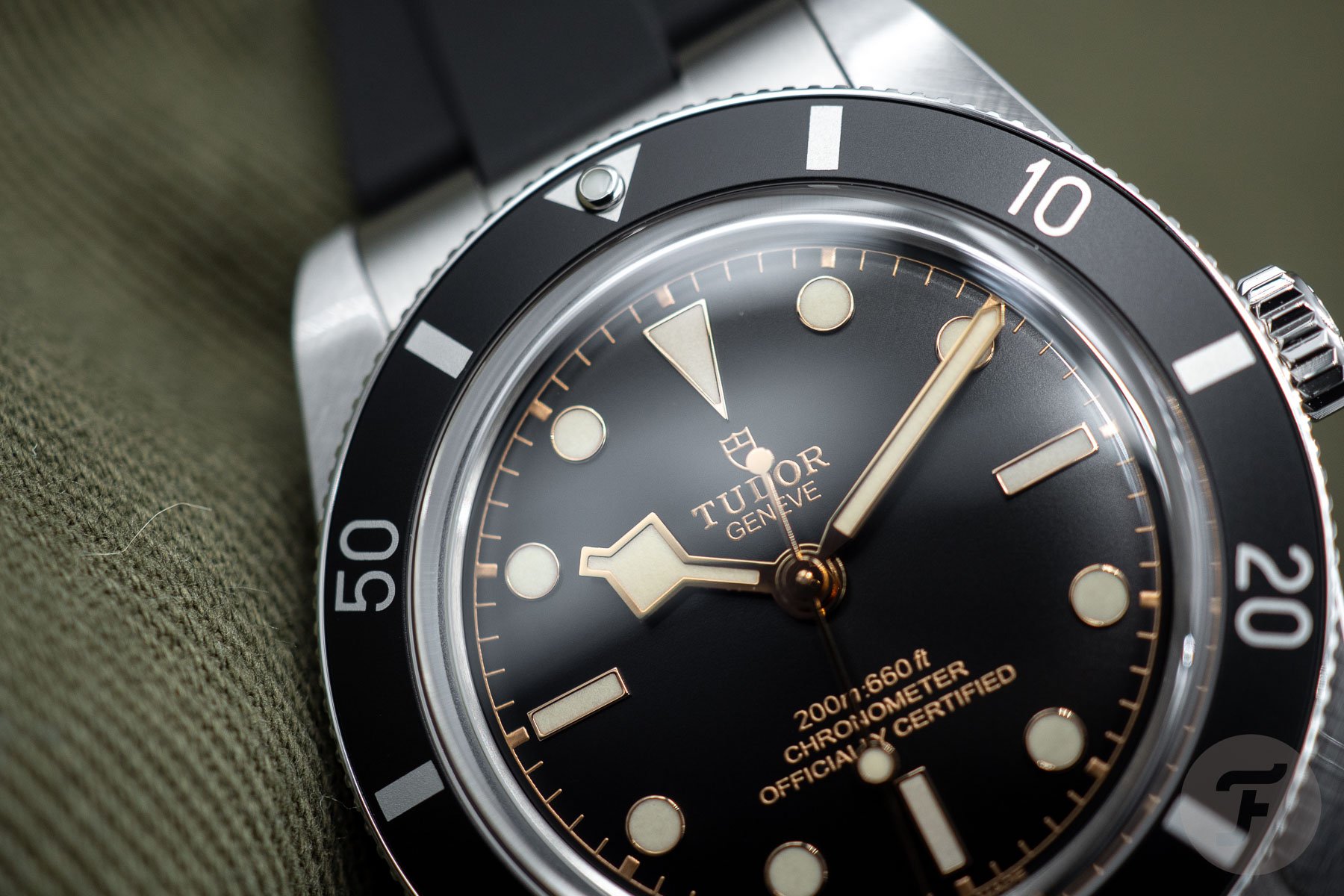 If you want an unapologetically vintage-inspired watch…
With that out the way, I hope we can discuss the watches and nothing else because the Black Bay 54 deserves to be taken seriously. The design works so well because it is more faithful to the watches that inspired it. In fact, the 58's gilt-tone bezel is a historical inaccuracy. The early Tudor Subs featured anodized aluminum bezels that don't — under any circumstance — turn this color. And Jorg is right; aesthetically, adding gilt-tone accents to the bezel is overkill. In my view, even removing the much-praised red triangle serves to make the Black Bay 54's bezel prettier.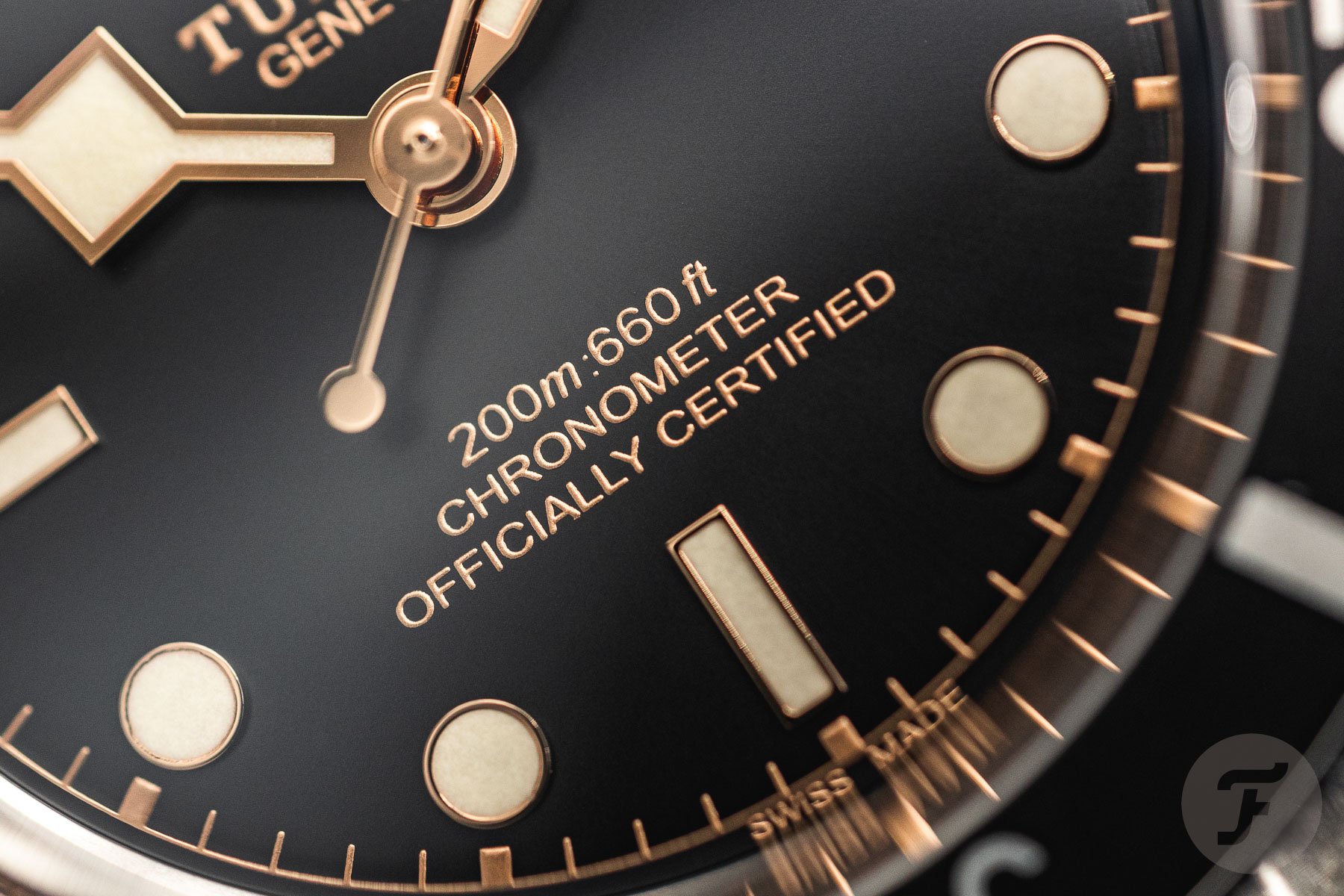 The thing is this: the Black Bay 54 works on a conceptual level. This is Tudor saying, "Here is a watch that is as close as we are allowed (Mercedes hour hand, anyone?) to get to the original vintage watch." It is not trying to bridge the vintage-to-modern gap. It is just a really nice ode to history.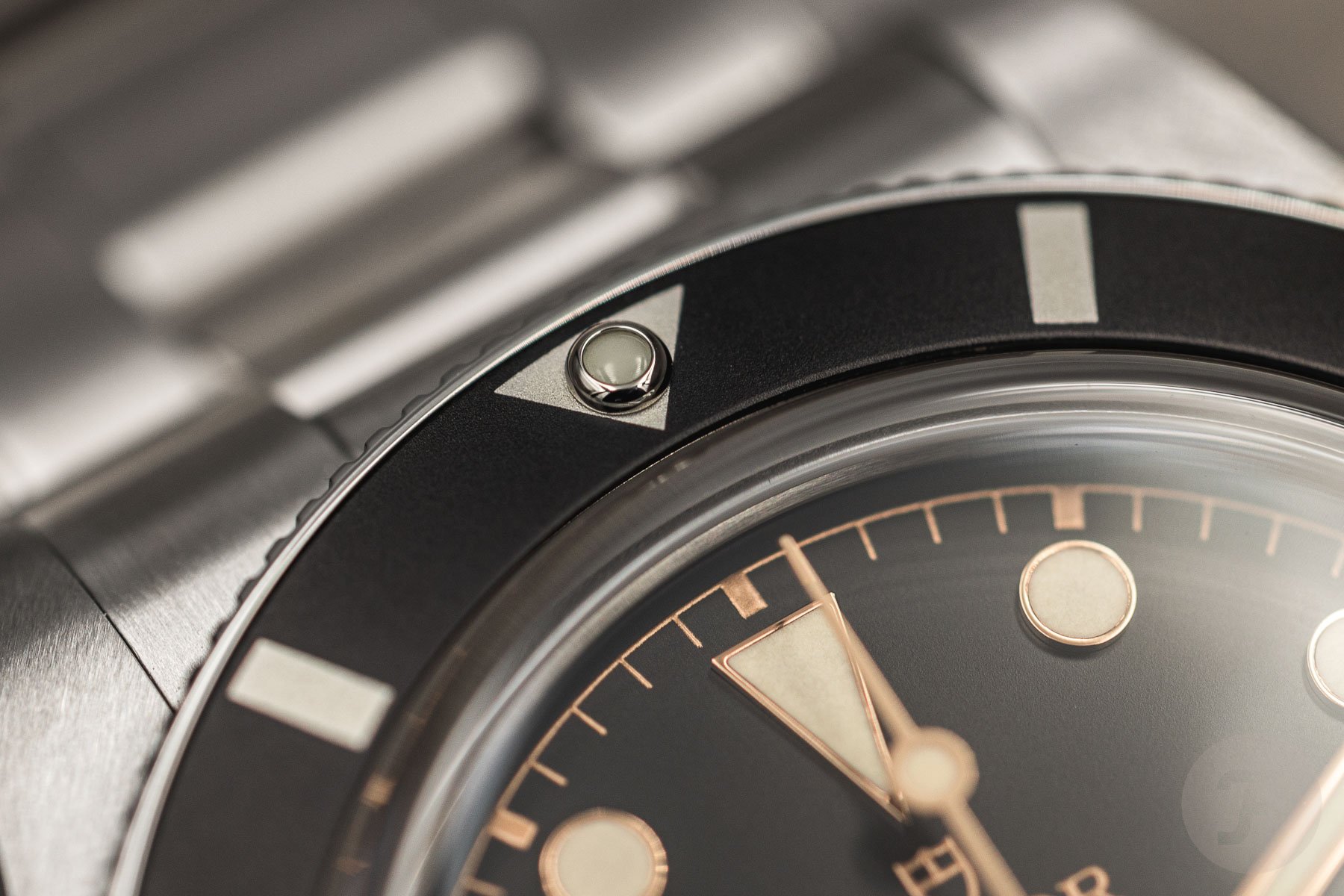 Admittedly, I missed the beautiful crown from the larger Black Bays at first. But this new crown is in perfect keeping with the overall vibe of the watch. I will come out and say it: I even like the "riveted" bracelet for the first time on this one! It works because this is an unapologetic throwback watch. In all honestly, I do not think this competes with the Black Bay 58. If you want a great everyday diver, go for that. If you want a taste of history, get the Black Bay 54. And since both are leaning vintage anyway, I'd say the 54 does a better job at it.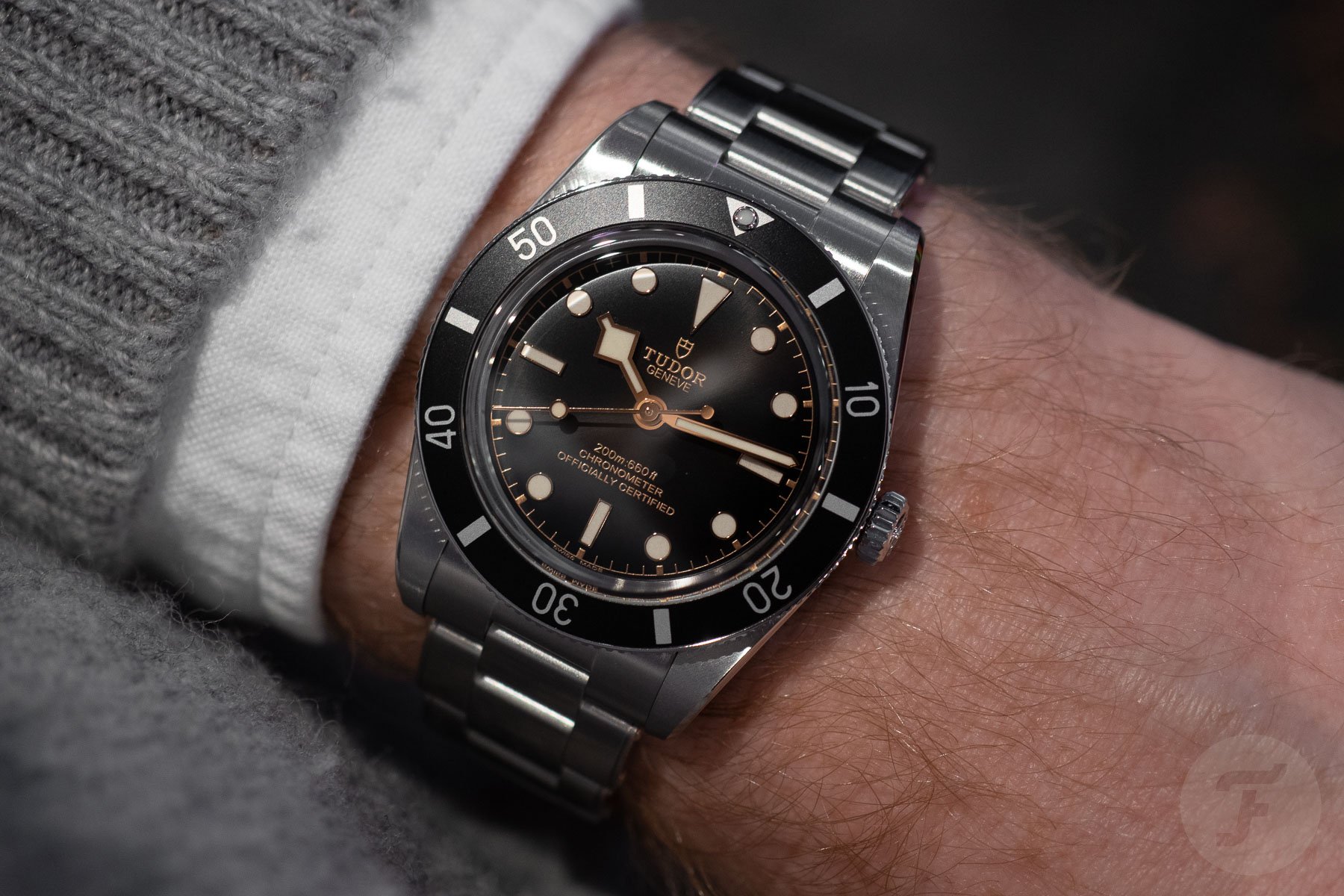 Time to vote!
There you have it, folks — another Tudor battle with the two popular dive watches going toe to toe for the win! Will it be the current champ, the Black Bay 58, that gets your vote? Or are you an uncompromising fan of the new Tudor Black Bay 54? Make sure to vote for your choice below, and let us know why you picked it in the comments as well. See you next week for another installment of Sunday Morning Showdown!
Tudor Black Bay 54 vs. Tudor Black Bay 58