Surprising Santa Watches That Were Not On Your List — Omega, Bvlgari, And Seiko
Finding the best watches from 2020 that you might not have thought of immediately
There is no way around it, 2020 has been a weird and eventful year. Looking back at this year, it might be wise to remind ourselves of the amazing releases to which we've been treated. Some of them defined the year in watches, and some of them you might have forgotten about. It's the latter that could make for a nice Santa gift. Perhaps you neglected to put them on your list, but Santa stepped-up and scribbled them down on your behalf. Why? Because Santa knows best. So let's find out what gifts he came up with that weren't on your list.
Before we get into Santa's list of treasures, just a quick look back at watch releases in general for 2020. As per usual, we have seen some amazing releases, and we have seen some less impressive releases. But what 2020 has pointed out is that the online release of watches or the online events with a multitude of releases all at once does not do the watches justice. We need physical events to experience the new introductions from up close, talk to the people from brands, catch up with colleagues from other watch media, and talk to other watch enthusiasts. So if anything, let's hope Santa is getting that vaccine in everyone's stocking as the primary gift so we can travel and meet again in 2021!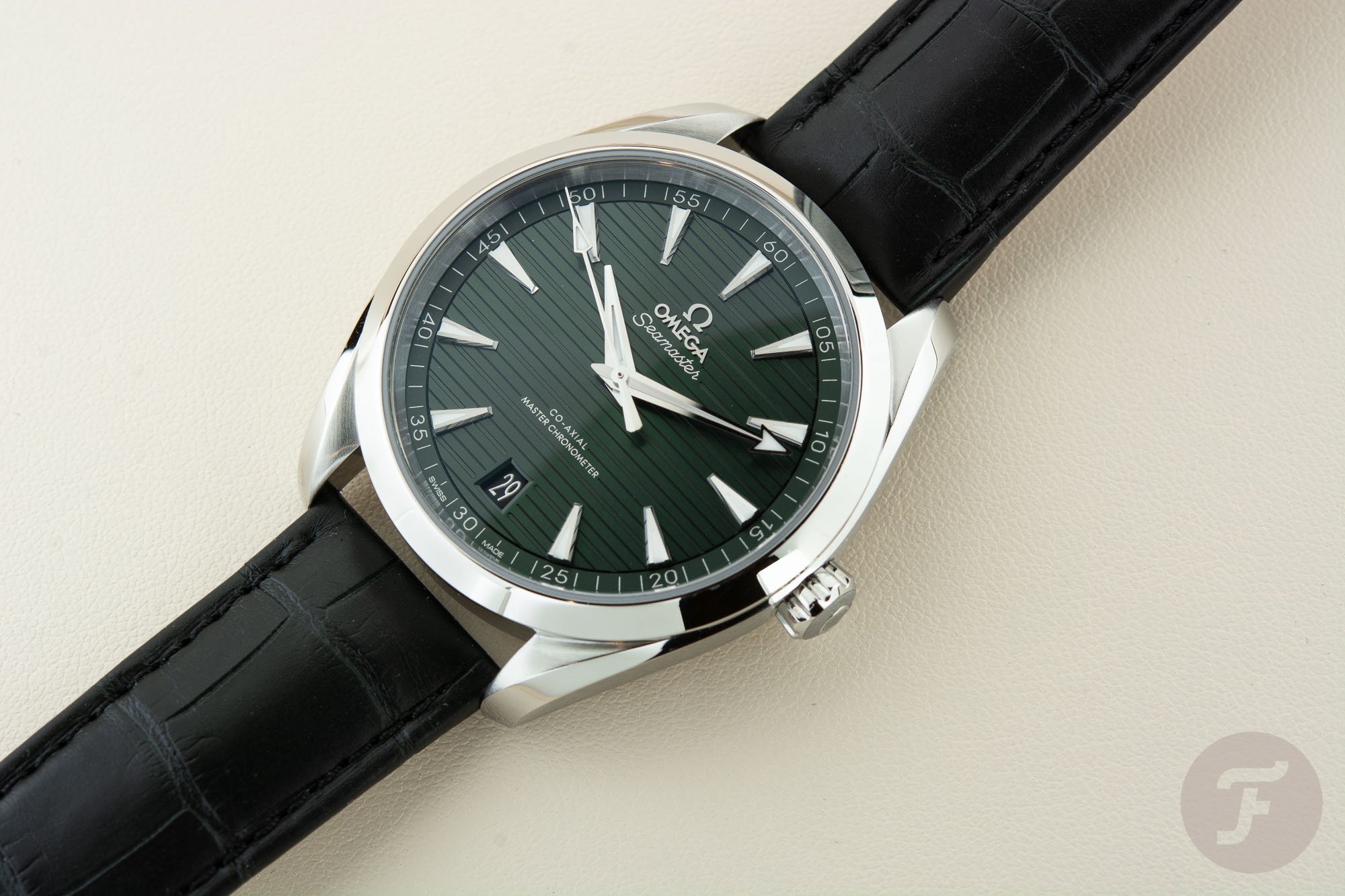 Omega Seamaster Aqua Terra 150M Green
The first watch in this list is the Omega Seamaster Aqua Terra 150M with a green dial. The watch was officially released in February of this year, along with a blue dial version. Seeing the press images made it look like a decent addition to the Aqua Terra line-up. But that changed when Robert-Jan and I had a chance to check it from up close at a local AD. The beautiful green dial is the perfect addition to the Aqua Terra line-up. As Robert-Jan stated in his review of the watch, this is the Aqua Terra to go for!
Everything you would need from a modern daily wearer.
The watch offers everything you would need from a modern daily wearer. At 41mm, this is a perfect fit for many wrists. The watch is powered by the great Master Chronometer certified caliber 8900. It features an independent hour hand, date indication at 6 o'clock, is anti-magnetic up to 15,000 gauss, and has a power reserve of 60 hours.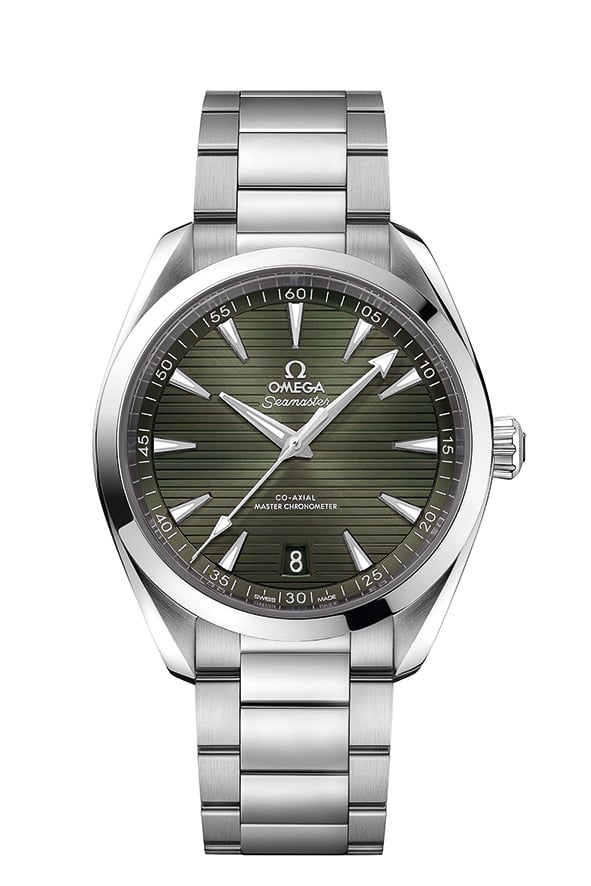 Overall this is the perfect modern daily wearer. But the true star of the show is the green dial. That deep green color works perfectly in combination with that typical teak deck motif. The moment you put it on your wrist, it feels incredibly comfortable and looks stunning.
By adding this to the collection, Omega has created a winner. And if Santa reads Fratello, he knows the one to get is the version on the bracelet. At €5,700, it is only €300 more expensive than the version with the leather strap.  That's a no-brainer, really, because you will find it to be one of the best daily wearers out there for that money. And on a stainless steel bracelet, it looks the part as well.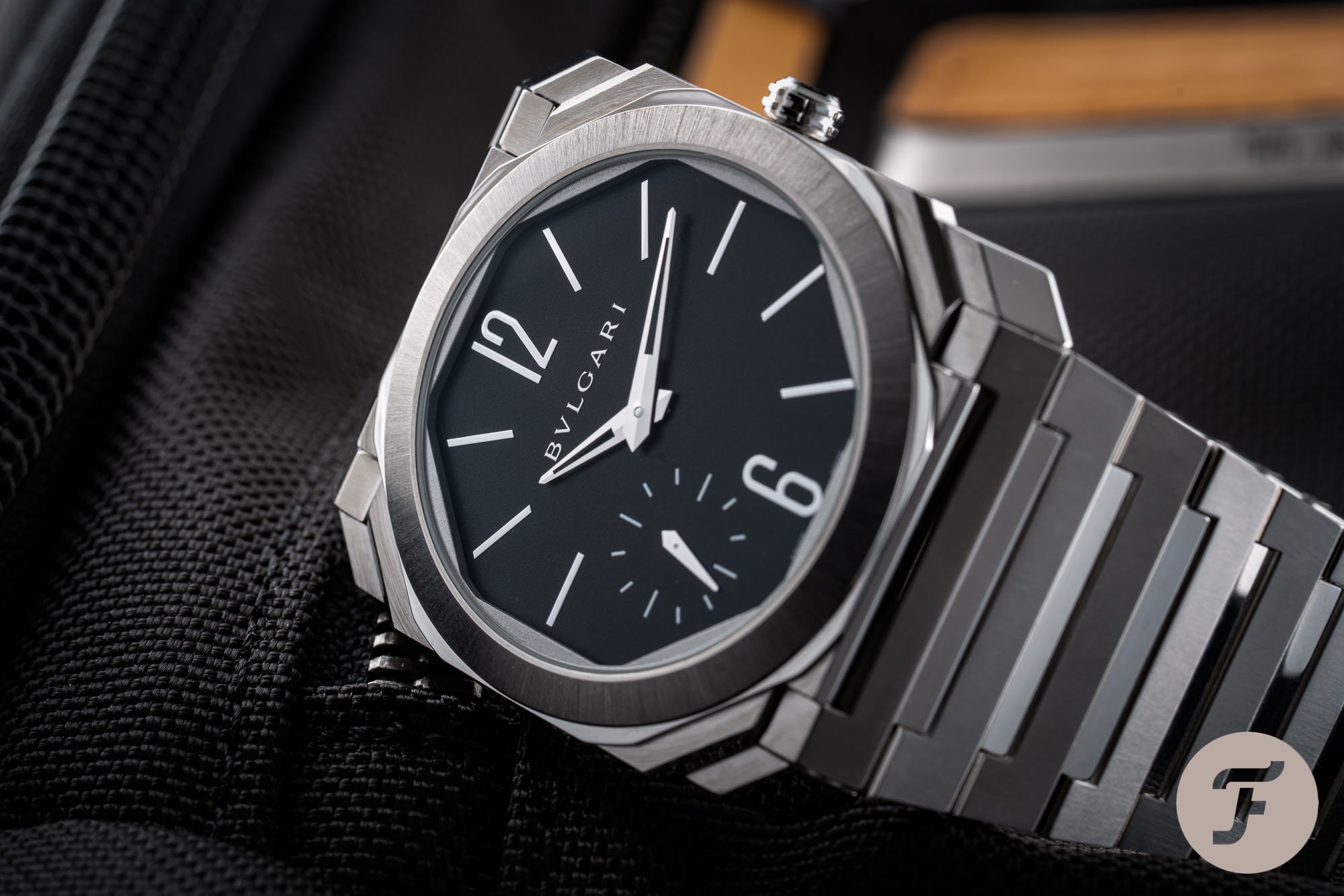 Bvlgari Octo Finissimo Automatic In Steel
We knew it was coming, but when it was introduced, it was even better than expected. The Bvlgari Octo Finissimo in steel was released during the LVMH Watch Week in Dubai back in January of this year. It seems like ages ago now, but at the time, it was met with a lot of praise by both watch media and enthusiasts alike.
The best thing about the Octo Finissimo in steel is its stellar presence. Bvlgari opted for an almost understated aesthetic by combining a matte black dial with the beautiful satin polished steel finish for the case and the bracelet. It's a great choice, and it makes for a great collection with the versions in sand-blasted titanium and polished ceramic. In May, Bvlgari also added a blue dialed steel version to the line-up. An option that was also widely loved.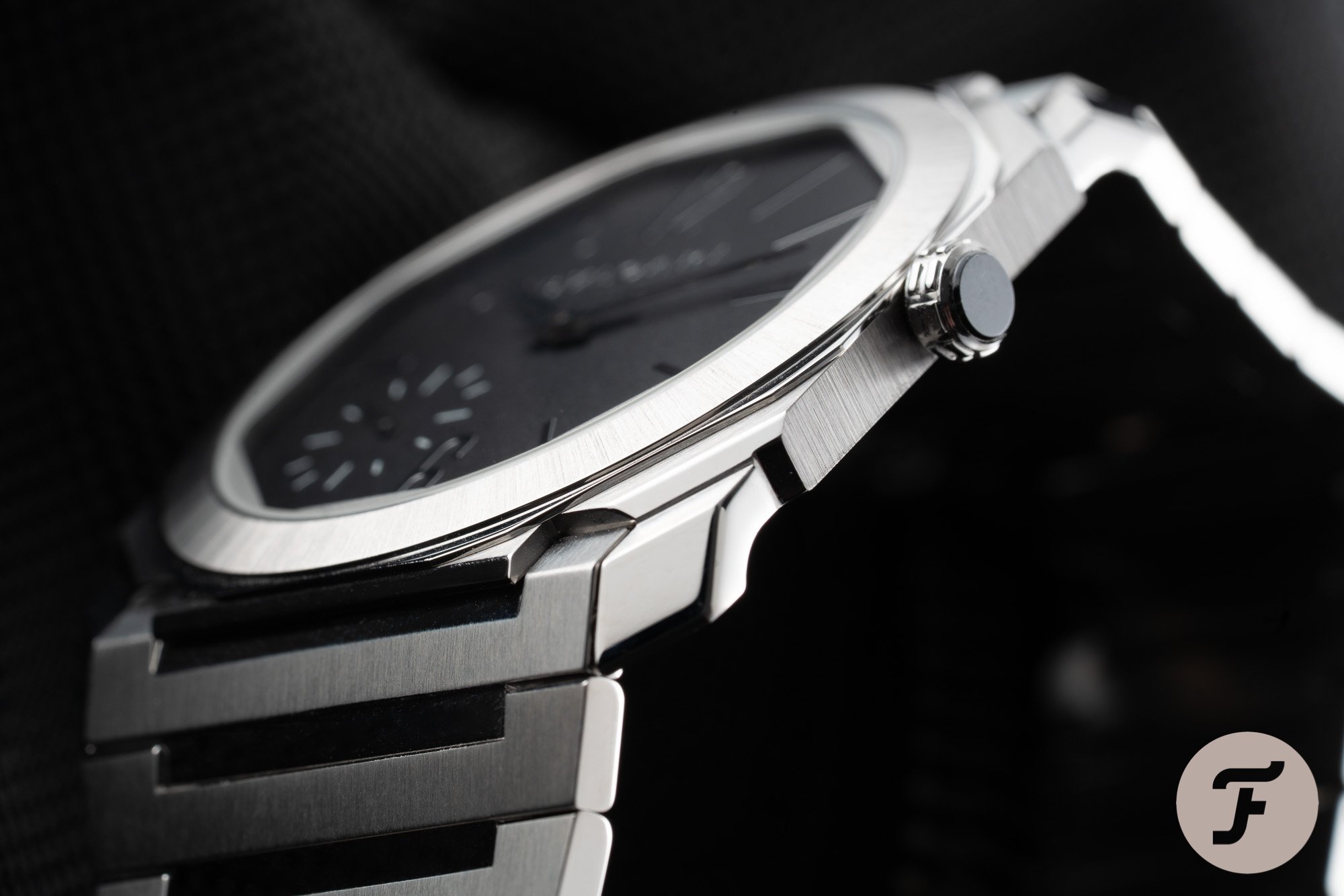 As a result, Bvlgari has built a strong collection of Octo Finissimo Automatic models that have the potential to be future classics. Robert-Jan rightfully stated that it is a better option than the current Royal Oak 15202, and I agree. The Octo Finissimo has it all: tremendous design, flawless execution, a slim profile, a great bracelet, and a record-breaking in-house movement. It's the full package for the decent €12,100 price tag.
Once you have tried one on, you will absolutely love it.
But despite all that and the universal praise and recognition it gets, the Octo Finissimo has unfortunately not landed on the wrist of many people. They are still a bit of a rarity for the true enthusiast. But believe me, once you have tried one on, you will absolutely love it. That's why it's a great idea for Santa to help out and change that Octo Finissimo story of nice words into an actual success story.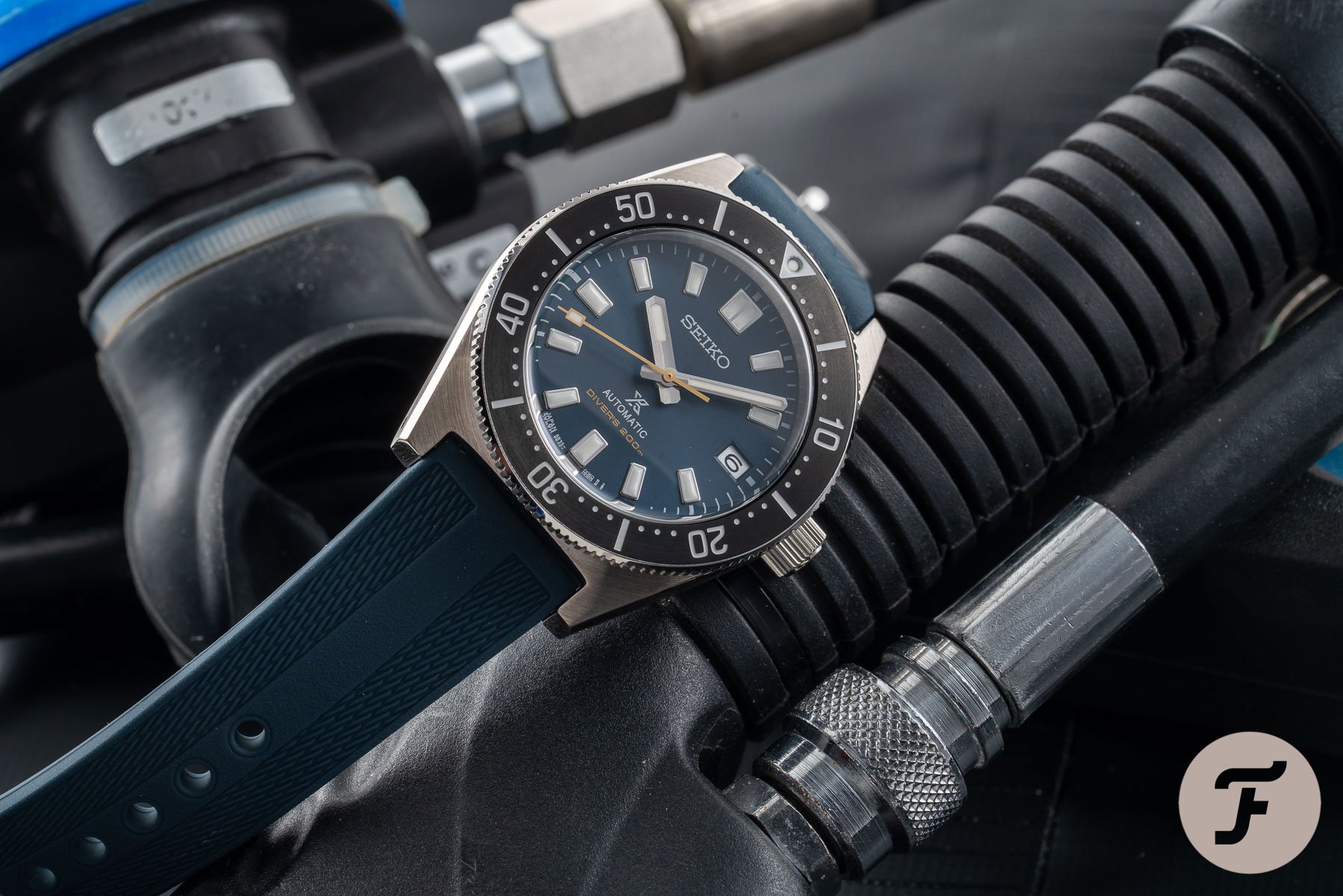 Seiko Prospex SPB149
Stating that a certain Seiko model has been slept on is stepping on many people's toes. For every model, there are a great number of enthusiasts. And it has been a year full of great Seiko releases. Sometimes it was even hard to keep up. But in this 55th anniversary year of the Seiko divers' watches, there were quite a few that stood out.
A series of watches that received a lot of praise is the modern interpretation of the 62MAS. The four models (SPB143-149) were met with great enthusiasm by the media and Seiko enthusiasts alike. Gerard wrote a great introduction article in which he shares the same enthusiasm. At 40.5mm this is the perfect sized Seiko diver for many.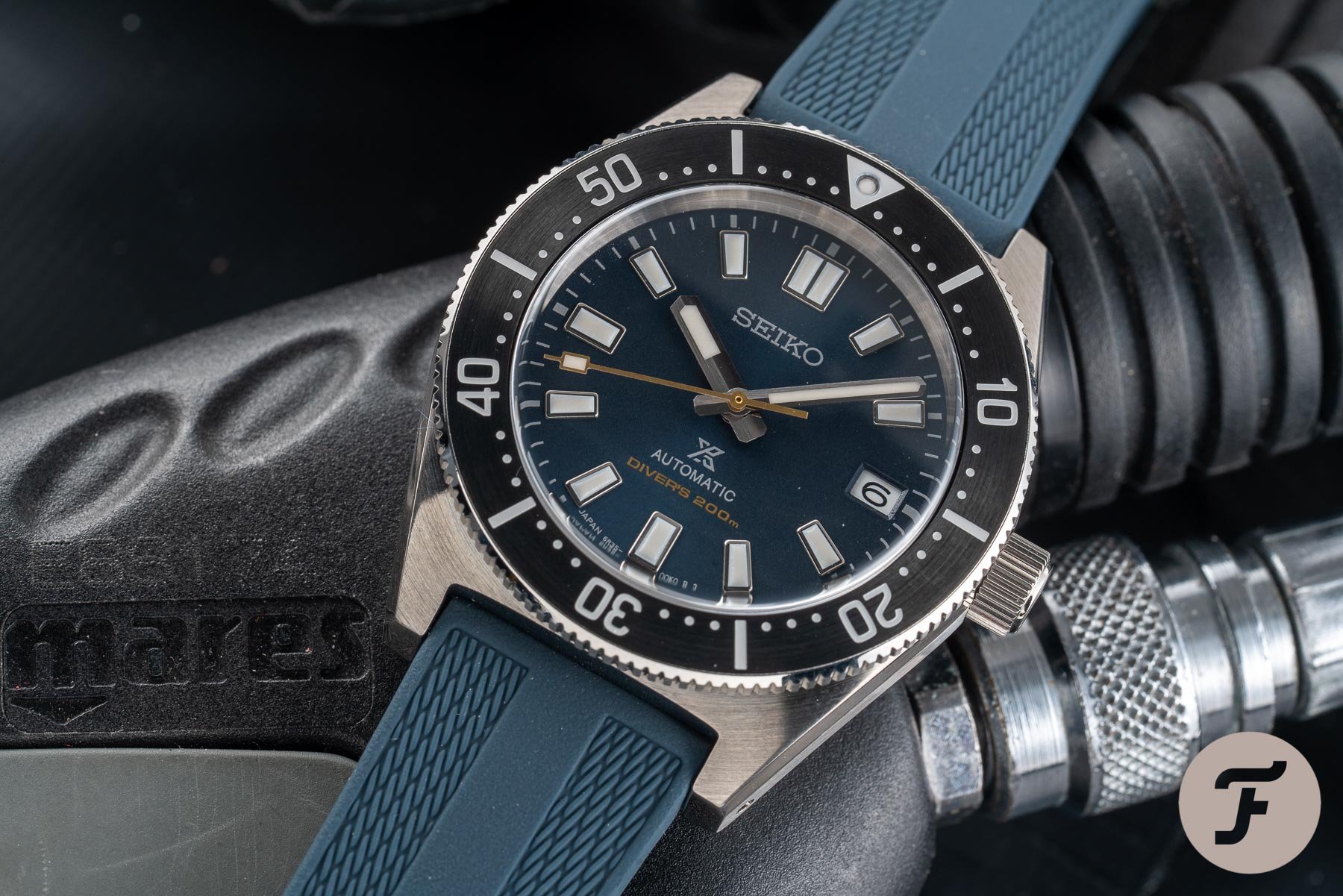 Out of the four models, the SPB143 and SPB147 are the regular models. The SPB145 was a Seiko boutique special, and the SPB149 was part of the 55th Anniversary celebration models in that beautiful blue color. The SPB143 was the one that quickly took center stage. Our own Fratello team member Daniel owns one, and it is an incredibly versatile piece that looks great on both its bracelet as on a variety of straps.
Who needs versatility when the color is perfect?
The one that was a bit more divisive was the SPB149. The unique blue color of the dial and strap makes it less versatile. But who needs versatility when the color is perfect? Sure it is limited to 5,500 pieces, and all have long sold out. But if Santa were to get his hands on one to put under the Christmas tree, you will be amazed. For €1,350, it was delivered with both the steel bracelet and the strap. But if Santa puts it on under the Christmas tree on a strap, leave it like that and enjoy it!
Merry Christmas!
These are just three watches that might not have been on the top of many people's lists regarding the best releases of 2020. But when you find them under the Christmas tree, they make for the perfect new daily wearer to enjoy for years to come. It leaves me nothing more than to wish you all a Merry Christmas and a Happy New Year! And I hope that we can all enjoy the freedom of traveling and meeting up in 2021. After the crazy year that 2020 was, we can all use a relaxing meet-up to talk watches and enjoy a nice glass of beer. Cheers!