#TBT Getting Crazy About The Quartz Breitling Colt Military PVD Ref. 80180
Research pending, excitement growing
While the general watch-collecting population hunts MoonSwatches or Scuba Fifties, I am digging into a quartz Breitling Colt from the late '80s that nobody seems to care about. But they should! Let me tell you why.
I am not on any medication, and I mean it. The quartz Breitling Colt Military PVD ref. 80180 is one of the best watches I bumped into recently. It wasn't on my radar, and I didn't know it existed. It came to me unexpectedly, and the second I turned it over twice in my hand, I knew it was a finely balanced watch.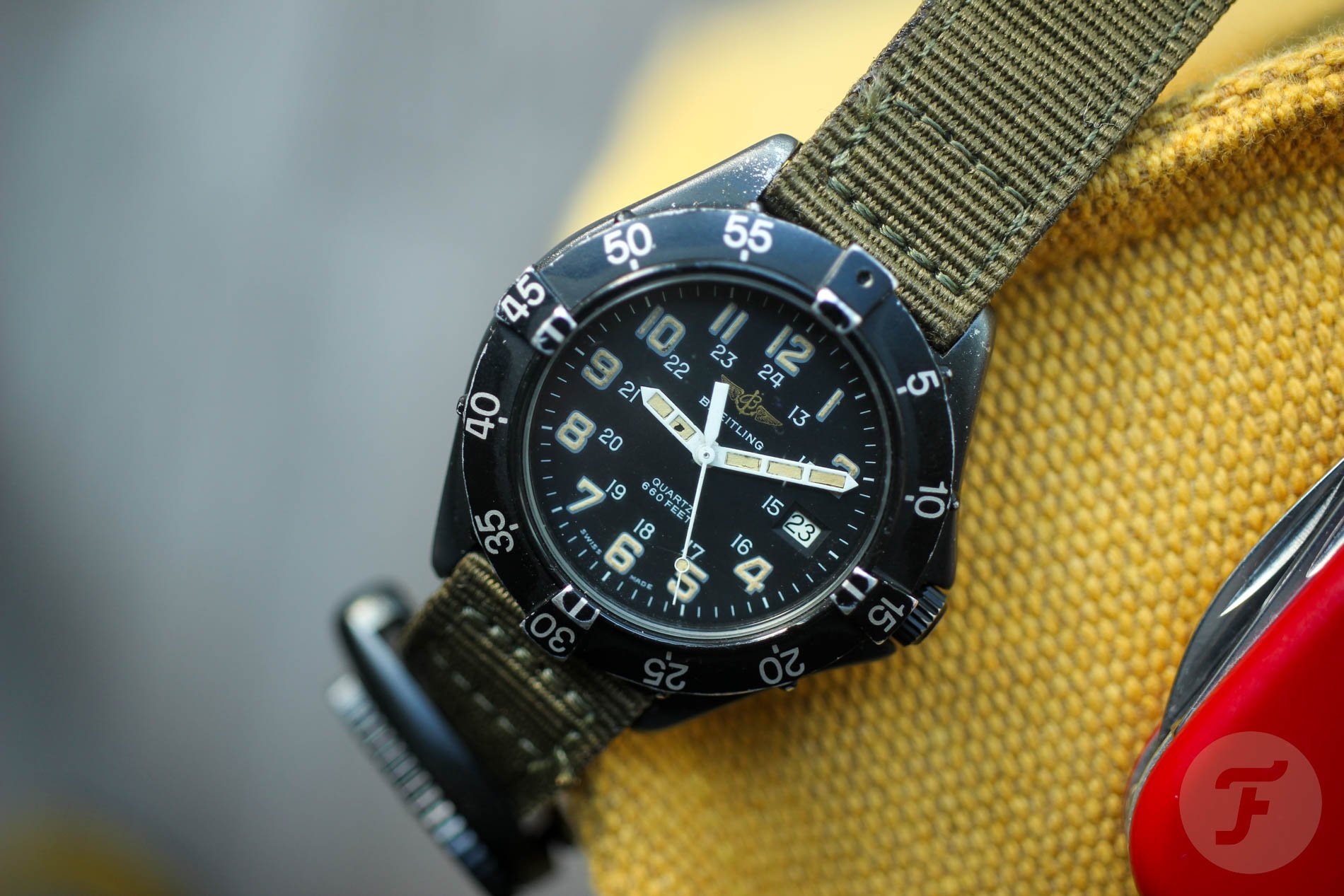 The first encounter
One day, I visited a friend who showed me his collection of about 50 watches, all nicely sitting in different boxes for six or eight pieces each. The collection was a pretty eclectic mix. For example, there were World War I trench watches, Accutrons, dressy Omega watches from the '50s, designer Lip watches, and cult-classic Seiko divers. The watch that attracted me the most was a little, just about 38mm Breitling with "that" bezel I usually stayed away from. I'm referring to the turrets that made the bezel look slightly kitsch and artificial, almost like something from the Land of Toys.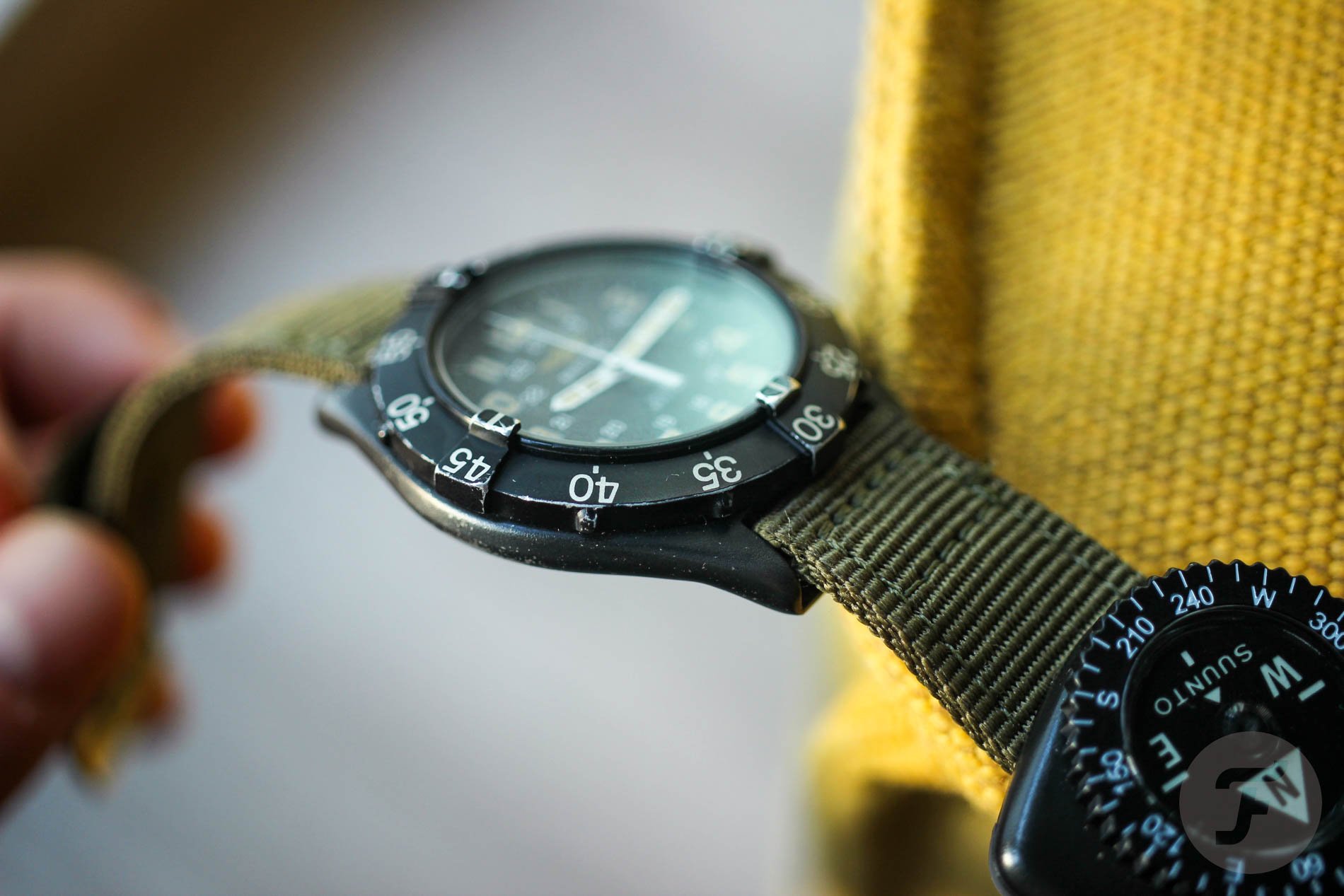 The bezel type I didn't particularly appreciate looking at before was suddenly in my hands. The biggest surprise? It was still pretty massive, but it worked perfectly with the extremely flat and subtle case. If you look at the watch full-frontal, you'll bet that it's as thick as the beefiest G-Shocks. The opposite is true. Instead, the bezel slides over an unexpectedly thin case that blends the lugs into one organic shape. From the side, it looks like a matte pancake with perfectly round edges, and you'll want to bite into it.
The second encounter
I enthusiastically congratulated my friend on this acquisition, and then I put it back in its watch box. The truth is that during the weeks that followed, his Breitling Colt Military PVD ref. 80180 came back to my mind on multiple occasions. So when my friend invited me over for another visit, we dug into his watch boxes again. This time, I asked if I could borrow his PVD-coated Colt Military for a few weeks to write a review.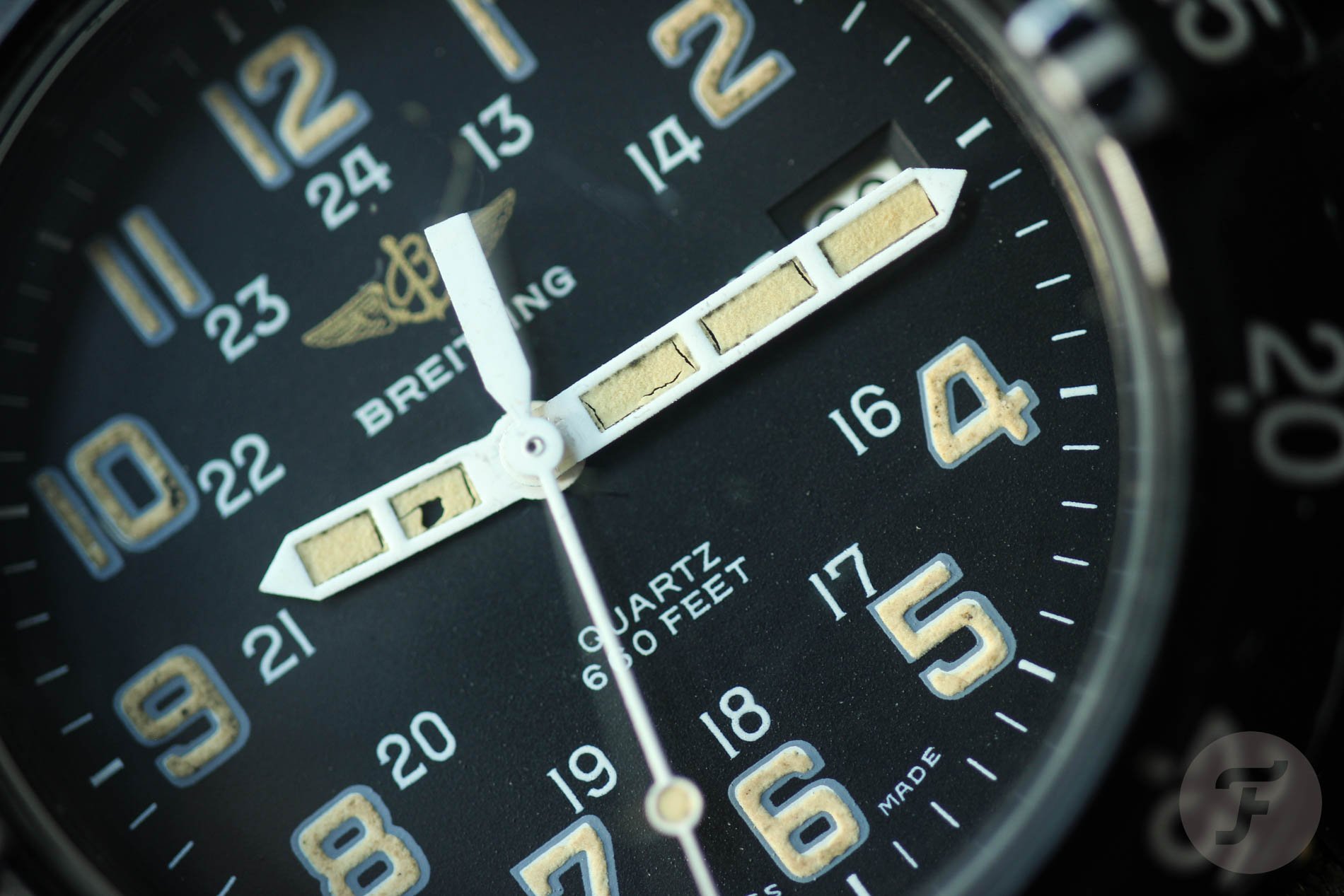 Different me
I swear I've changed. These days, I don't make as many impulsive purchases as I did five years ago. I really try to moderate my urges, and I am doing well, I think. In fact, I passed on many watches last year, and as I mentioned earlier this year, I am focusing my collection on fine Gallet chronographs. When I make an unexpected acquisition, it has to be something special, such as the one and only Medana with the rotating weekday-print crystal or the Montilier Telefoot.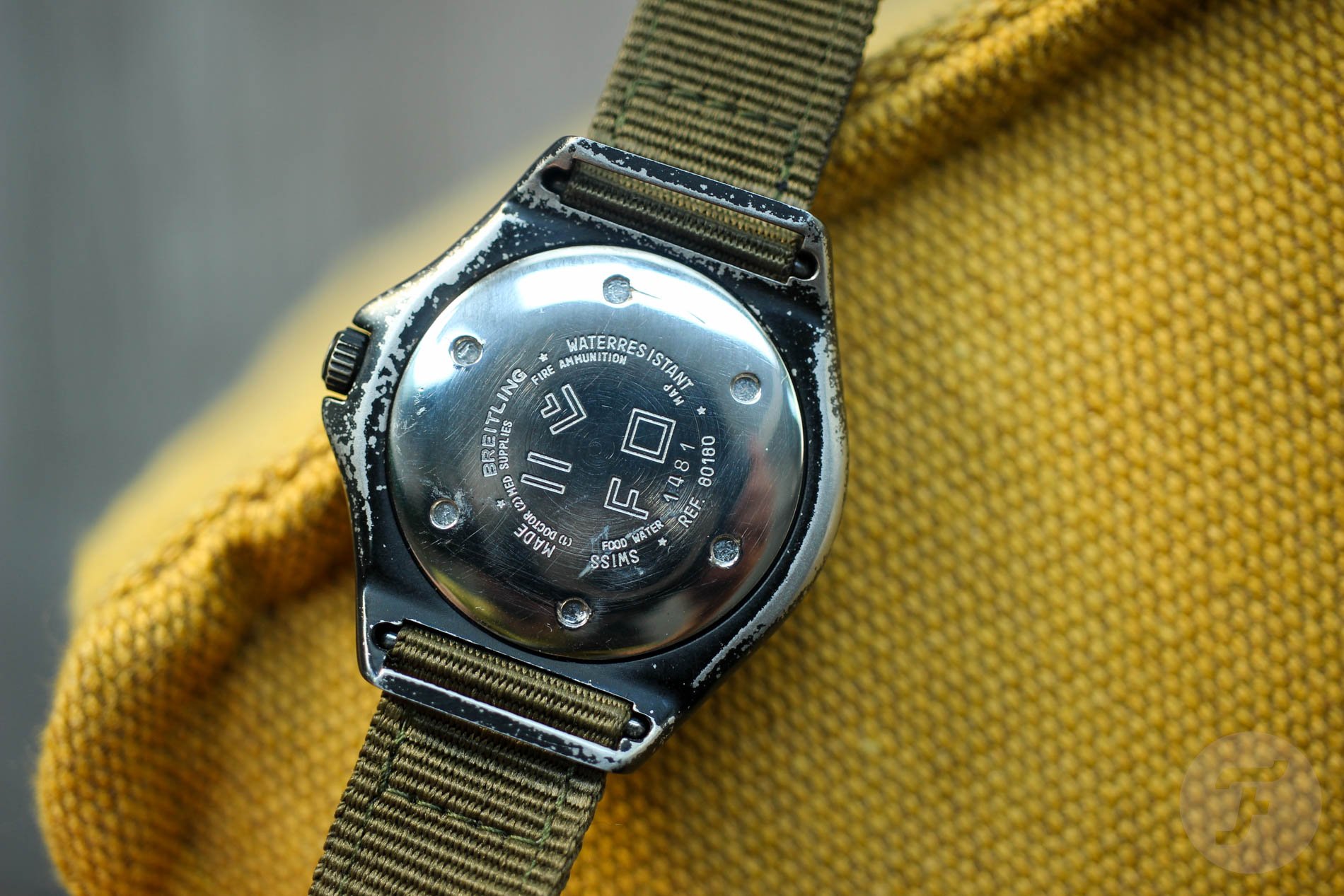 Therefore, the fact that I've decided to track down this watch suggests that there is something special about it. I never got excited about black PVD watches, but this Colt looks like it was designed to go perfectly with a black coat. I've also checked other steel models and ones with white dials, but I don't like them at all. The black Breitling Colt Military PVD ref. 80180 is stylish, sporty, and slightly badass. Thanks to its reasonable 38mm size, it doesn't look too disturbing, opulent, or funny. It looks utilitarian, not like a watch to show off with. The flat crystal and shiny steel looking through the sharp edges where the PVD has worn off already make it one hell of a tool watch.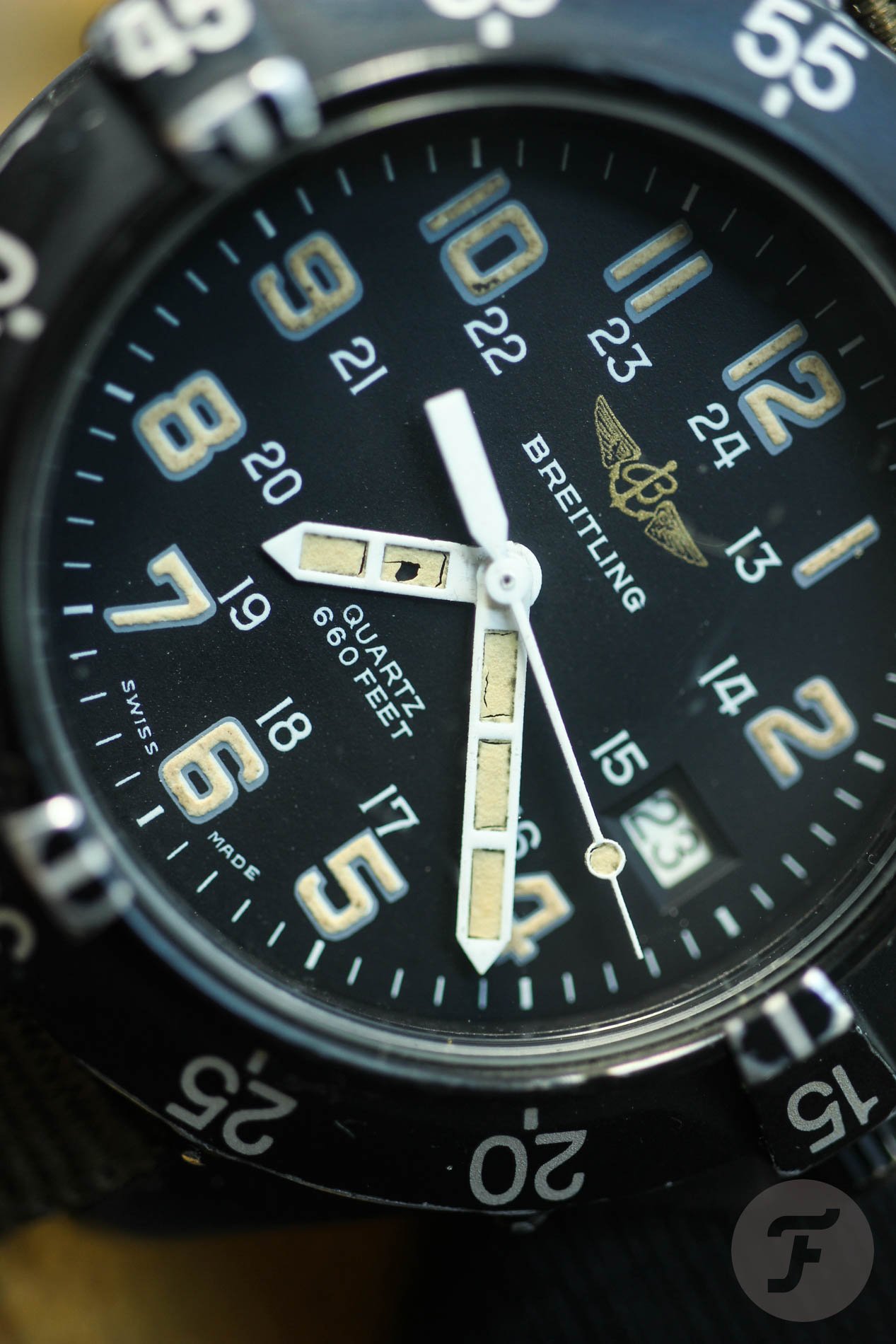 A functional dial
My fascination doesn't end with the case and the bezel. The hockey-jersey-like Arabic numerals on the dial are small but wide enough to be perfectly legible. They are pushed pretty close to the outer minute track, so designers created enough space to squeeze in all(!) of the 13–24 numbers for easier time reading. Notice how smoothly the date is integrated into the hour track. What's more, the wide white hour and minute hands and the lollipop central seconds hand fit perfectly.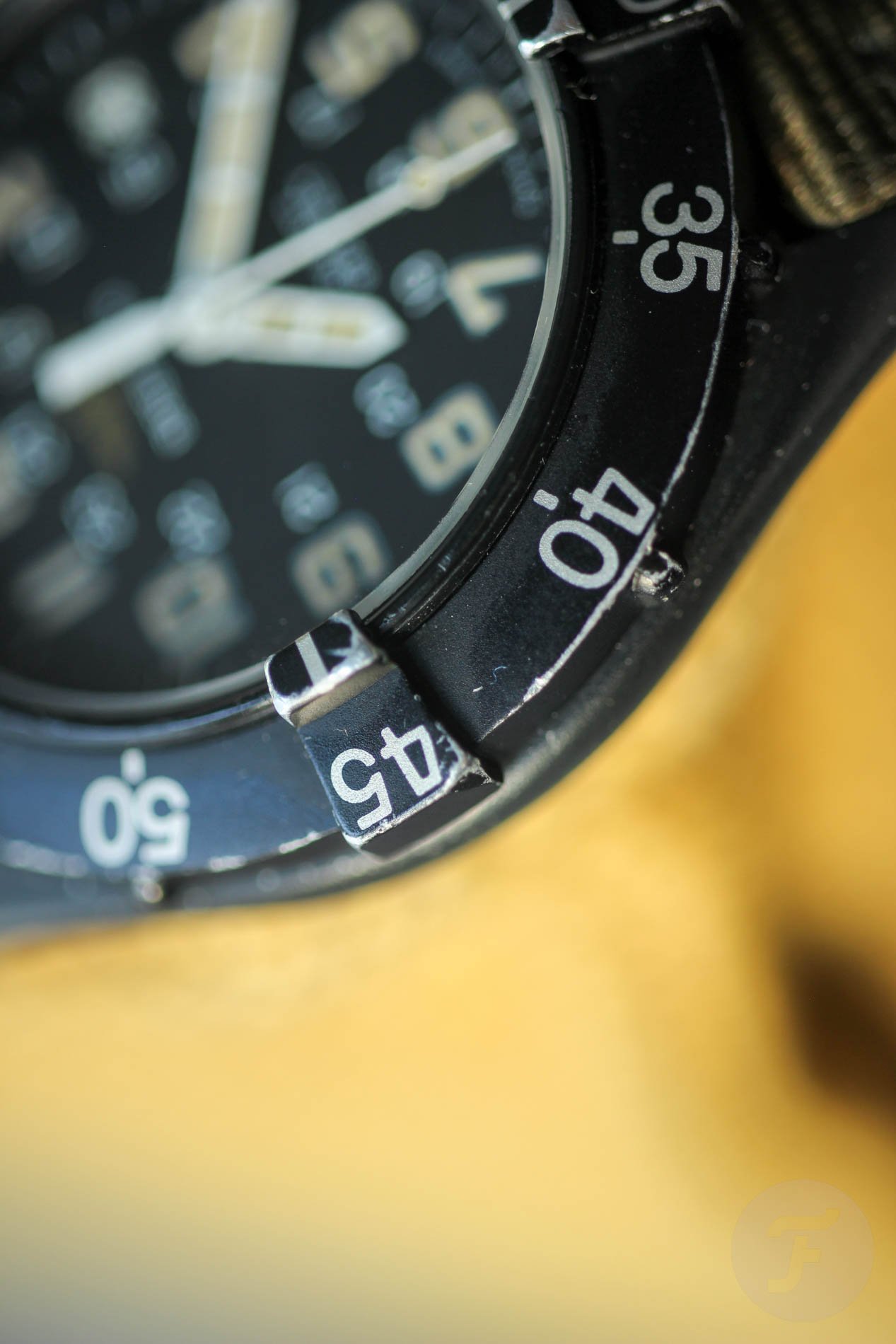 An about-face on the bezel
I used to think it looked overdone. I didn't like the turrets — or rider tabs — and found the markers under the numbers redundant. But I have to say I was utterly wrong. The tabs are pretty decent and allow a perfect grip when rotating the bezel counterclockwise. The handling, the clicking sound, and the pressure needed to turn it were the greatest surprises for me. I just love operating it.
Coming back to the design of the bezel, it may not be the cleanest design out there, but it allows faster and more precise time reading. The case, the 60-minute bezel, and the dial blend into one fluid design. The bezel works well for counting elapsed time if aligned with the minute hand at any position. But when it rests in the default position at noon, it makes it significantly easier to read the time.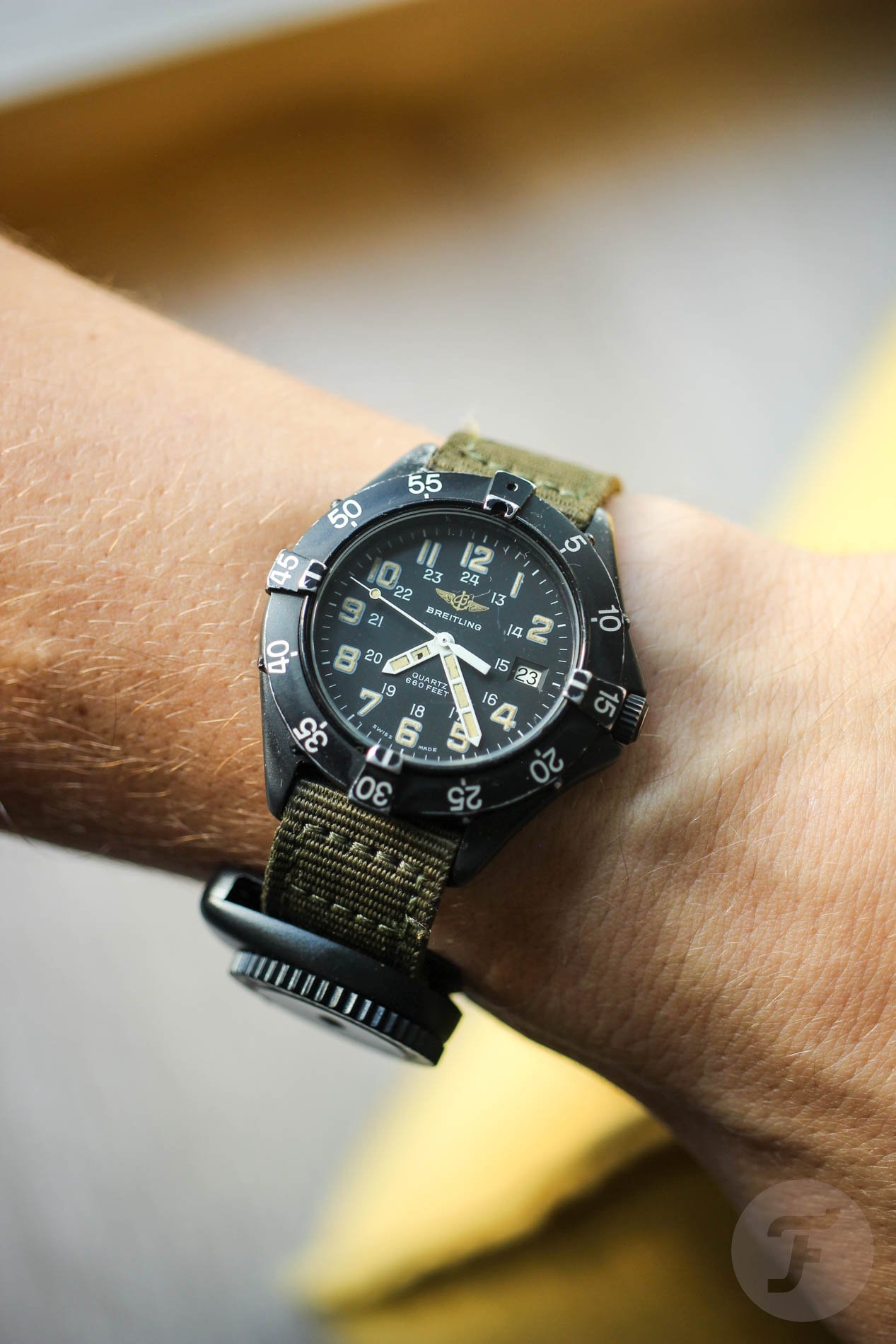 Breitling Colt Military versions
What my friend seems to have is an early version with a minute hand divided into three sectors. There is another ref. 80180 with a minute hand with two sectors only. These are just my assumptions, as there isn't any information available on them online. I reached out to Breitling historian and community educator Fred Mandelbaum, and he promised to come back with any information he collects from old catalogs.
"Nobody I know has ever documented them. And it will take years until Breitling will get to these," says Fred and adds that earliest ref. 80180 might be dated somewhere to 1988/89. If you, dear Fratelli, have any additional information on the early 80180, please reach out to me.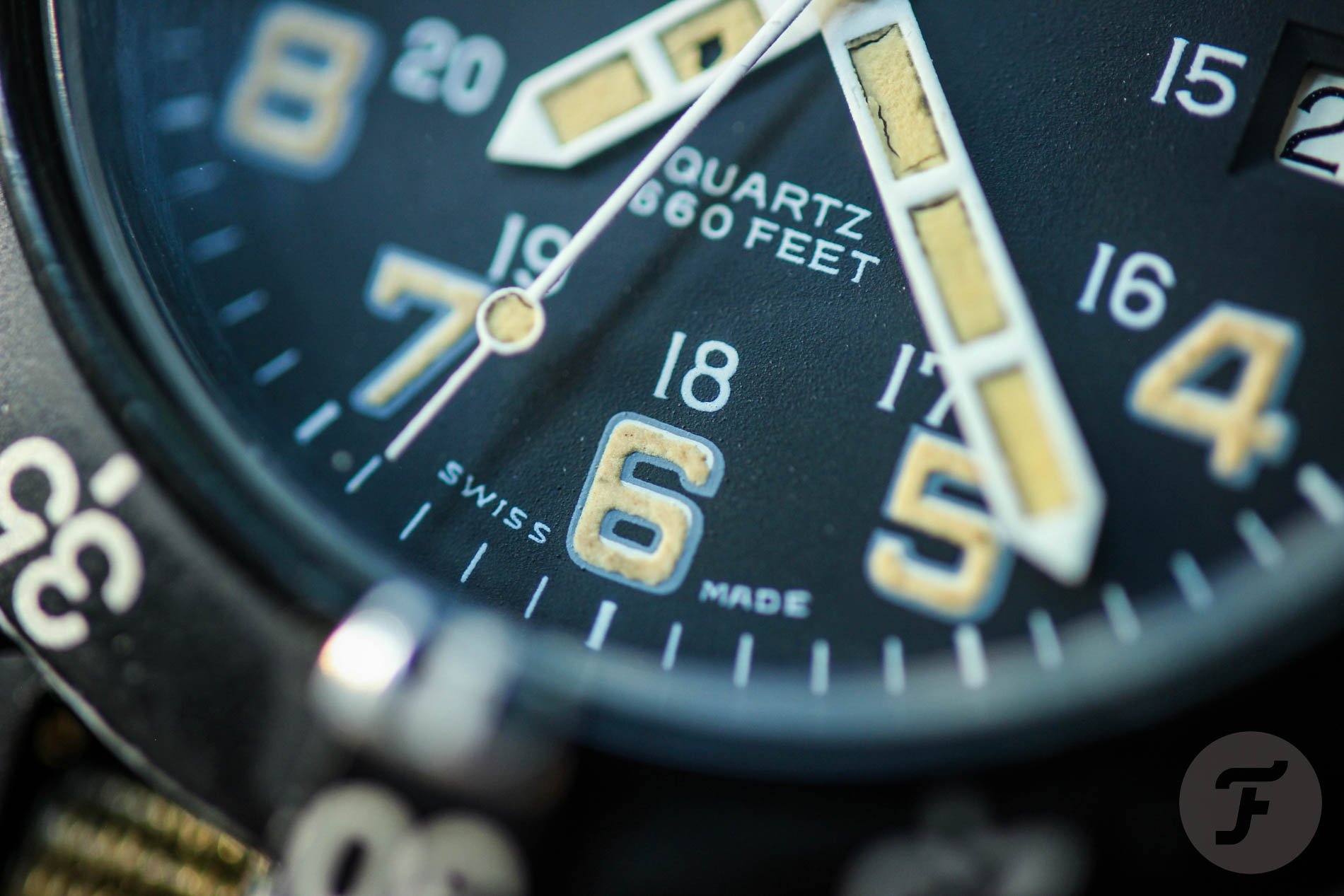 Last thoughts
I decided to hunt down a Breitling Colt Military PVD ref. 80180 because I believe it will be a perfect tool watch or trip watch. Notice also the elegant lug design and how it supports the strap from the bottom. Forget the comfort of plastic or ceramic. This Colt sits on the wrist as if it were cast on it. I may be comparing the incomparable, but from any perspective, this black Breitling Colt Military is way better than a MoonSwatch.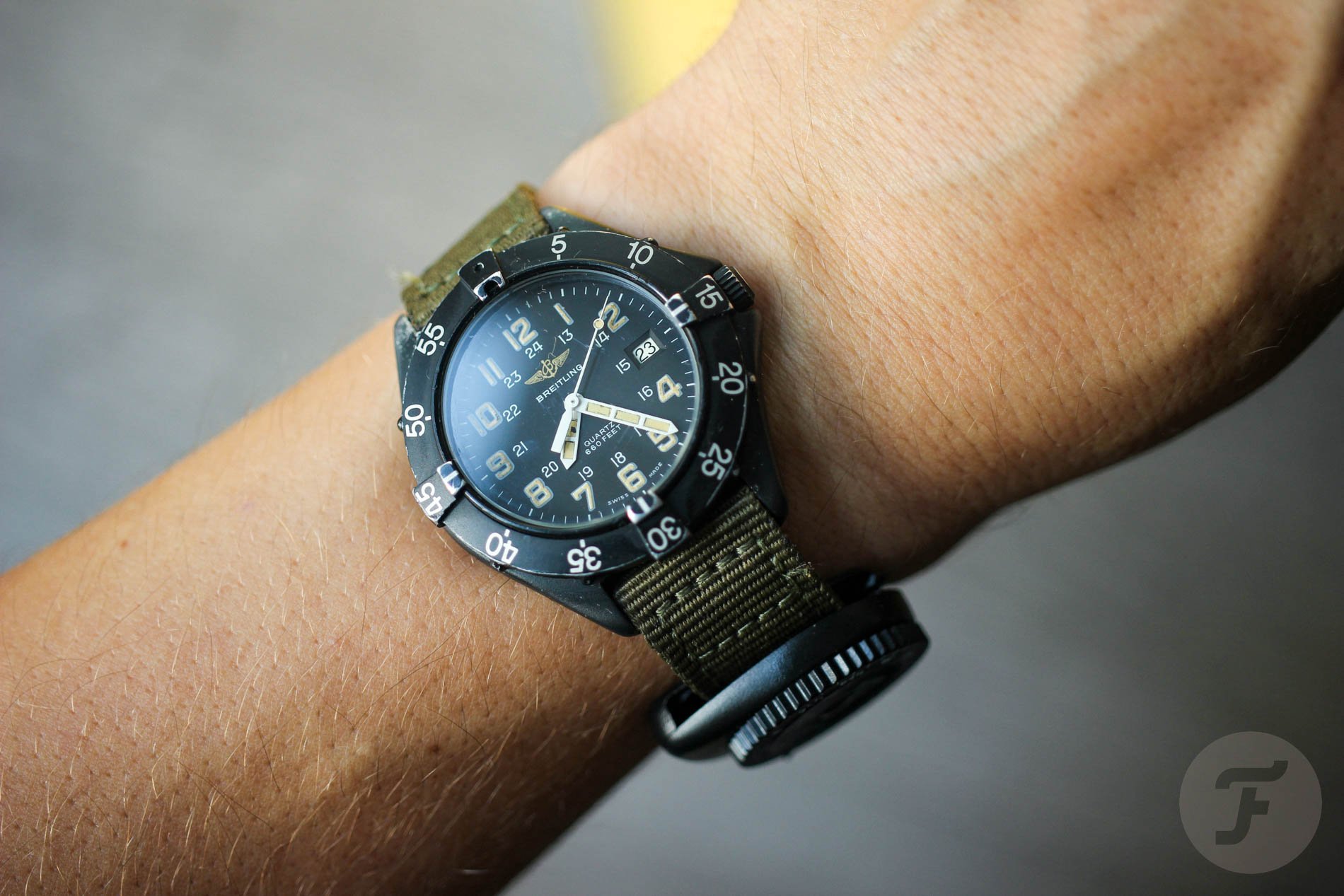 I like how thin but rugged it is. And surprisingly, I love this undeniably Breitling design language even though I disliked the majority of the brand's production in the '90s and early 2000s. I don't mind chips on the PVD case, and I don't mind the lume cracks. Cracks are so human, and that's precisely how I like my watches to be. Happy hunting!