#TBT Taking a Look at the Heuer Carrera 12 Dato Reference 2547
Standing on the beach with a beer in my hand. No, that's not an alternative take on a classic hit from The Cure. It was me and it was this past August somewhere in the Algarve of Portugal.   Actually, my phone was nearby and when it rang, the Dutch-infused voice of Paul, our nearly in-house watchmaker, spoke on the other end. Paul informed me that an older watchmaker friend of his was going through his drawers – watchmakers seemingly have loads of those – and found an old Heuer that he was interested in selling. Paul called me with a simple question. Was I interested in buying a Heuer Carrera 12 Dato at a reasonable price? Oh, and did I mention that the watch was on its original Gay Freres beads of rice bracelet? The answer was a resolute "hell yes".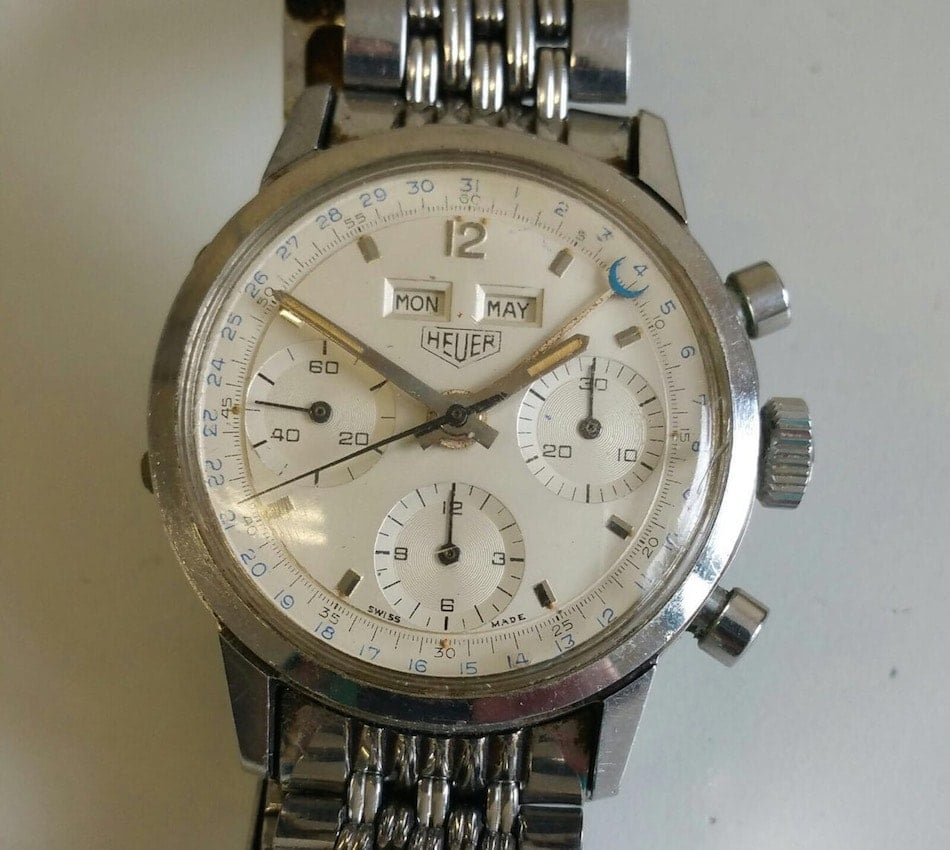 The Heuer Carrera 12 Dato made its way to Paul for a servicing and a replacement crystal before heading my way. The watch, as you can hopefully see, is in fantastic, carefully worn condition. It looks like it was worn for about 5-10 years after its sale in 1966 (we'll use the bracelet date) with care and then put away since that time.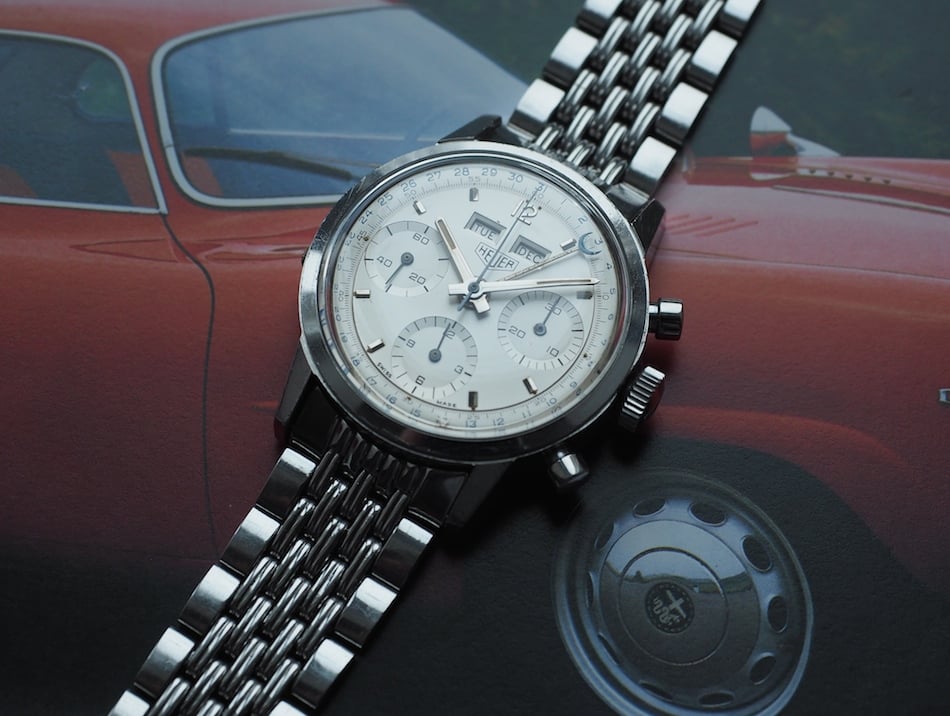 The Heuer Carrera 12 Dato is a piece that represents the end of the line for a type of chronograph that was truly a longtime offering in the brand's catalog. This Heuer, the reference 2547, is a triple calendar chronograph and it was a complication that the brand began offering in the early 1940's. It was available in several case styles and references, but curiously, it never received a name until its final run. For whatever reason, perhaps to lend what a dressier complication a sportier tone, Heuer grouped the 2547 into the Carrera model line. Even more strangely, this was only done in brochures because, as you can clearly see, there's no hint of the model name on the dial.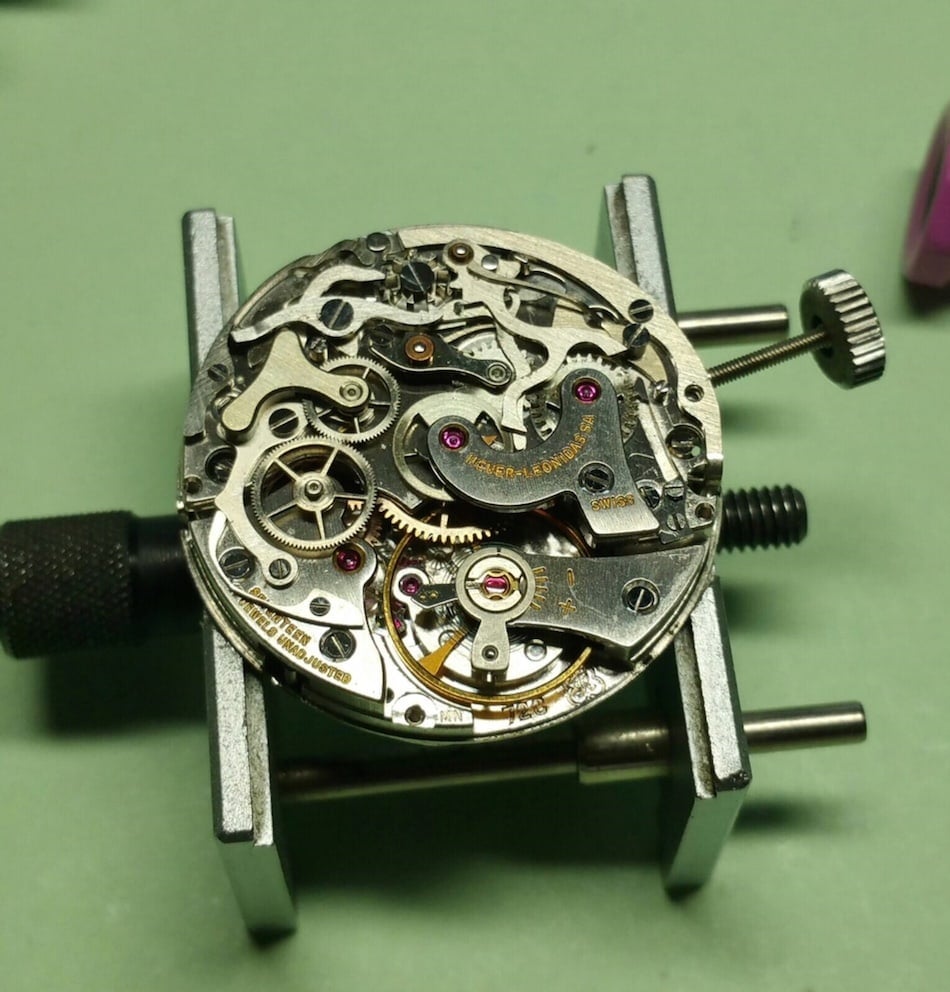 Inside the Heuer Carrera 12 Dato lies the wonderfully smooth Valjoux 72C triple calendar chronograph movement. It's a movement that was widely used during its long production run and we covered a later version it in the 730 a couple years back in a #TBT article on the Vulcain Triple Calendar Chronograph. Notably, Wakmann used it in their reverse panda chronograph that's become a vintage staple in most collections and by Rolex in their reference 6234 also known as the "Jean-Claude Killy".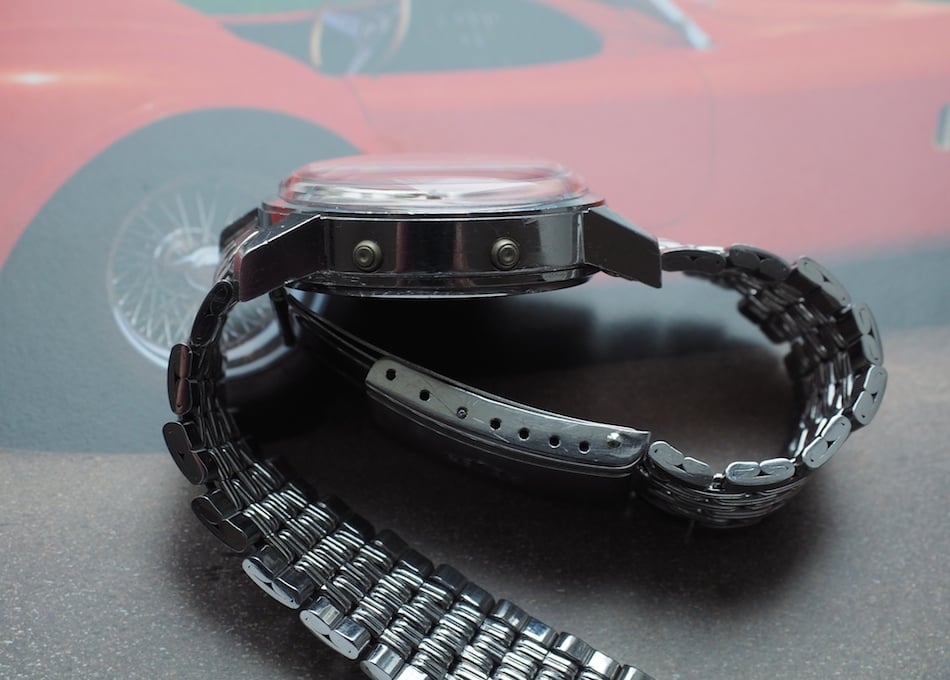 To recap, the watch features the day, date and month on the dial. The date is shown via the additional centrally mounted hand, which reaches to the edge of the dial. The day and month are shown in windows below 12:00. All three are adjusted via small pin-operated buttons on the left side of the case.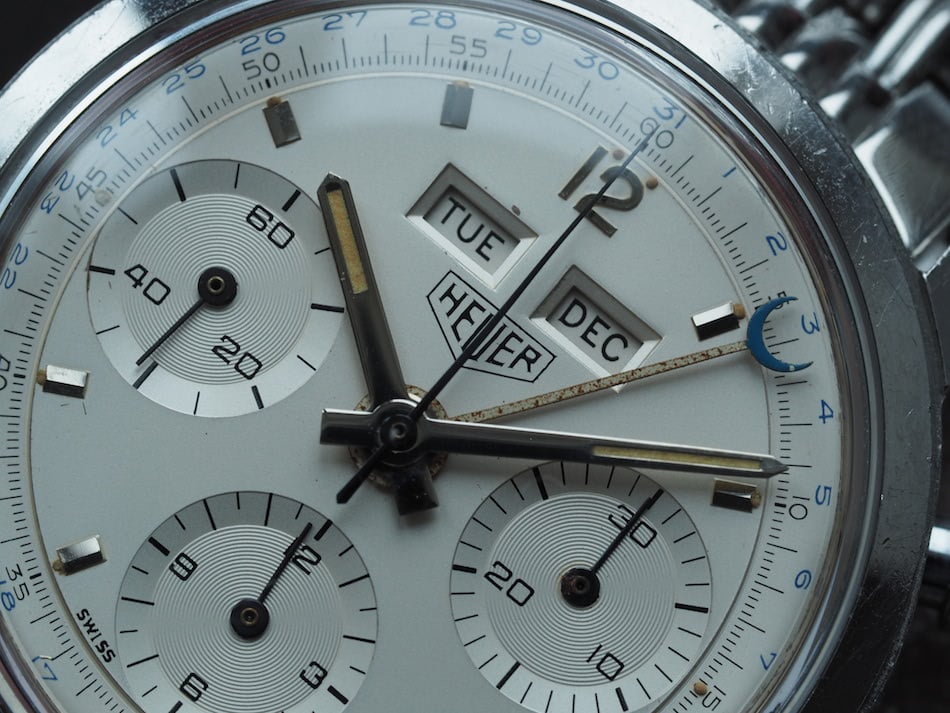 What makes this Carrera really stand out, though, is its dial. It's unlike any other Heuer from the era – whether in this white/silver guise or in the version with a black center, white outer track and subregisters. A close look shows that this piece contains some serious topographical elements. Applied markers with lume dots are relatively par for the course, but the applied "12" at top is a real throwback to earlier models. Regarding those lume dots, take a look at their interesting placement of at 3/6/9/12.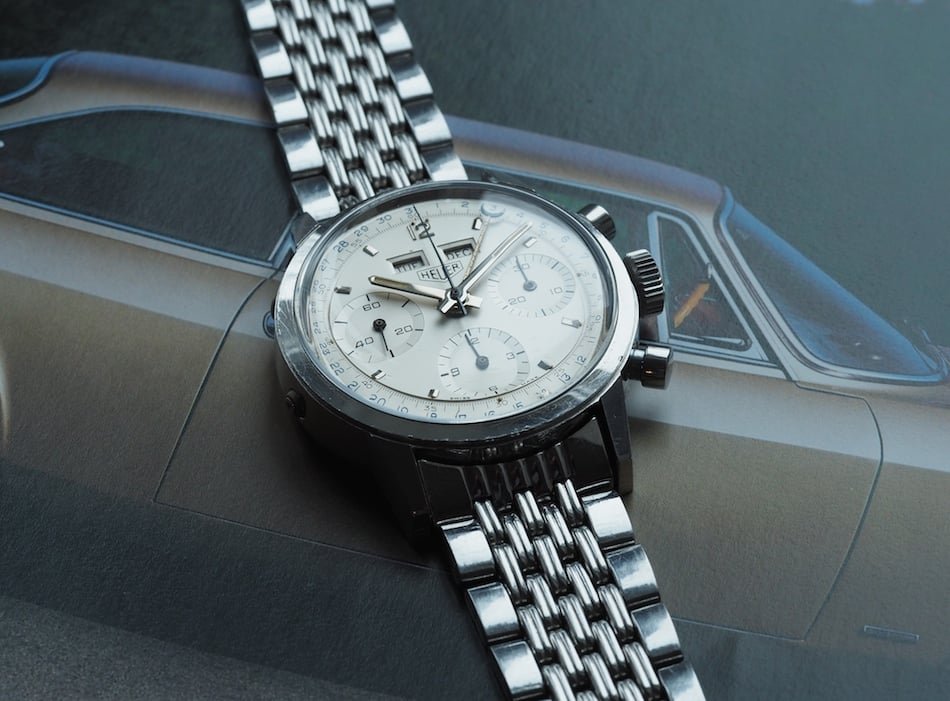 You can also see how the dial exhibits serious beveling outside of the hour markers in order to give some separation between timekeeping and date tracking. I'd also draw your attention to the chalky blue crescent tipped date hand and similarly hued date track. It's a subtle addition of color to what is otherwise a rather white, black and silver dial. Finally, it's the main hands that finally tie the Heuer Carrera 12 Dato to the Carrera line as they're done in a consistent style.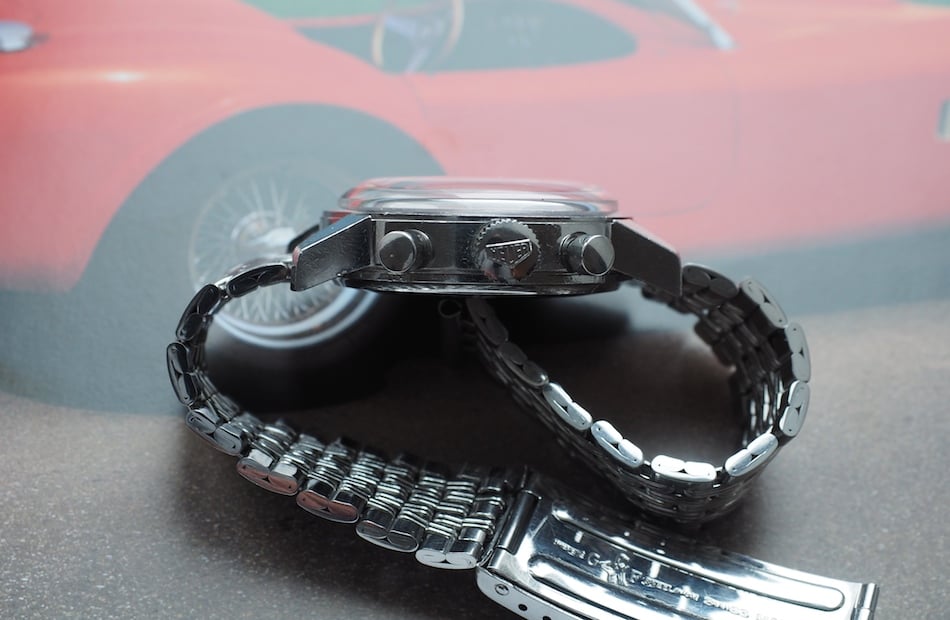 Case wise, the Heuer Carrera 12 Dato departs from any or all of the Heuer design language during the mid to late 1960's.   Oddly, its precursor from the early 1960's contained lugs that flowed smoothly from the case, but this 2nd generation 2547 sticks with relatively simple, thinner affairs. They lack chamfers and the overall styling, perhaps this is a reach, somewhat foreshadows the late 1960's/early 1970's EPSA "C" cases found on Heuer Autavias. It is worth noting that this case, along with the earlier "fat lugged" 2547, was used by other brands along with the dial. Zodiac seems to be a brand that's often found with the same model – so consider those "deluxe Poor Man's Heuers"! Size wise, the Dato measures in at 36mm in diameter and 43mm from lug to lug with 18mm lugs. This makes these triple calendars identical to early Carreras on most measurements, but the watch seems thicker at a bit over 13mm.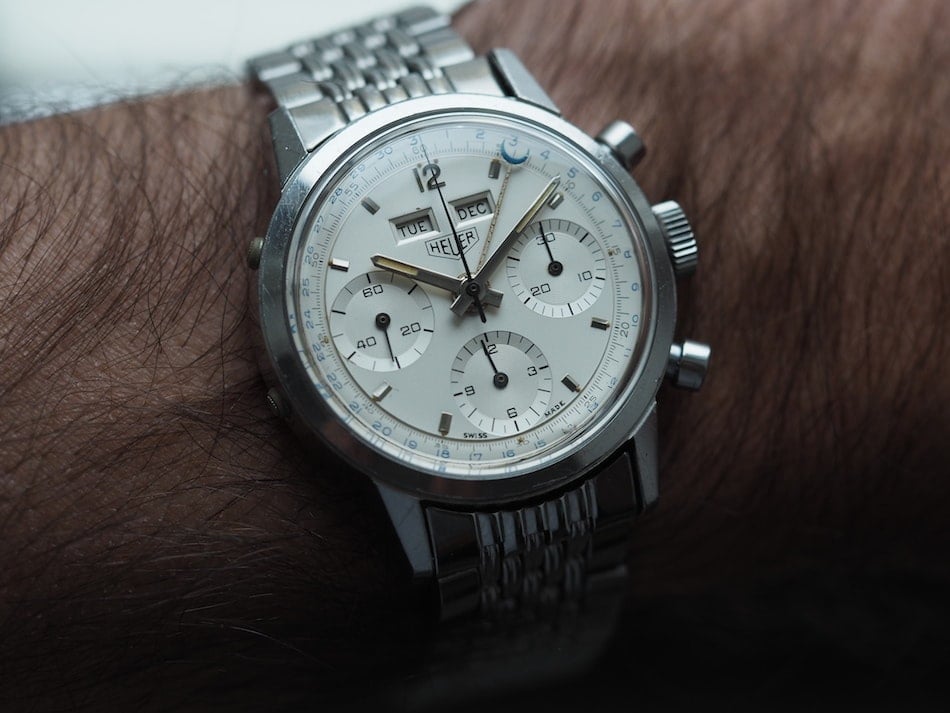 On the wrist, the Heuer Carrera 12 Dato fits wonderfully. It's comfortable, lightweight and looks great with its overweighted dial to case proportions, large signed Heuer crown and beefy pump pushers. Whether one chooses to wear it on bracelet or strap, though, is a luxury I thankfully get to consider.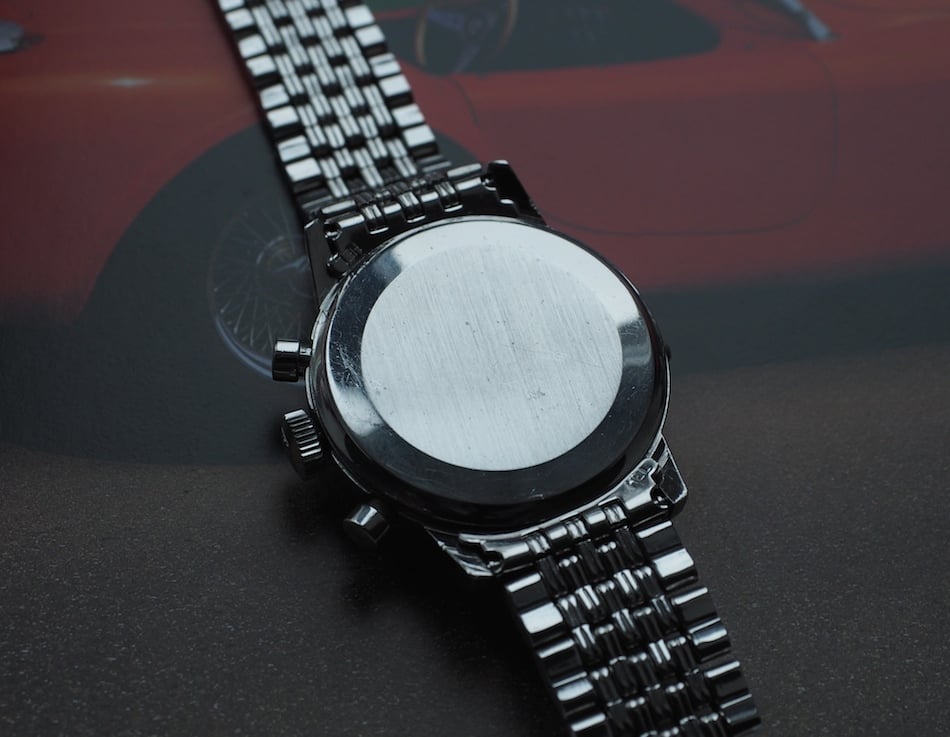 As mentioned early on, this Dato came with its Gay Freres beads of rice bracelet. It's in tight condition, with little to no stretch and is quite long, and contains the beloved "HEL" end links that also fit a normal Carrera.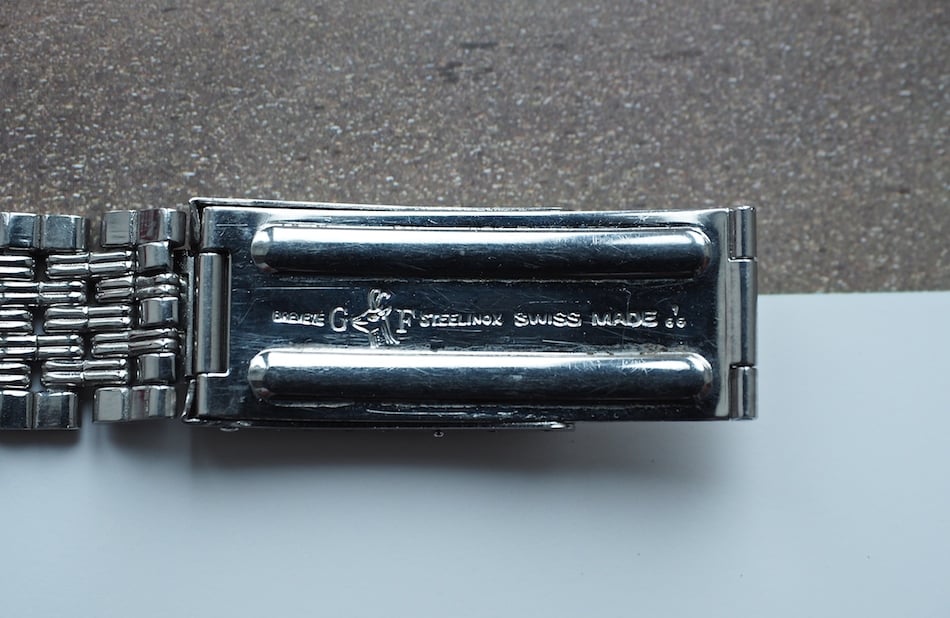 I have experience with this bracelet on a Camaro that I own and it's extremely comfortable and worthy of its legendary reputation.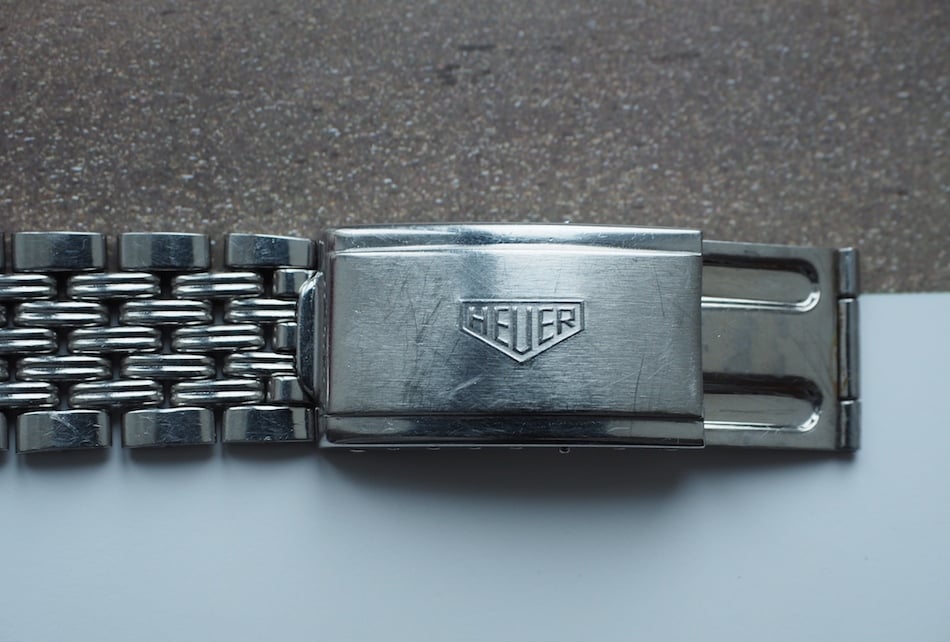 I've actually not removed any links yet to make it fit my wrist, but that's a project for another day. Therefore, I've coupled the watch with a great blue kangaroo strap from BCatt. I think it perfectly complements the blue found on the watch itself.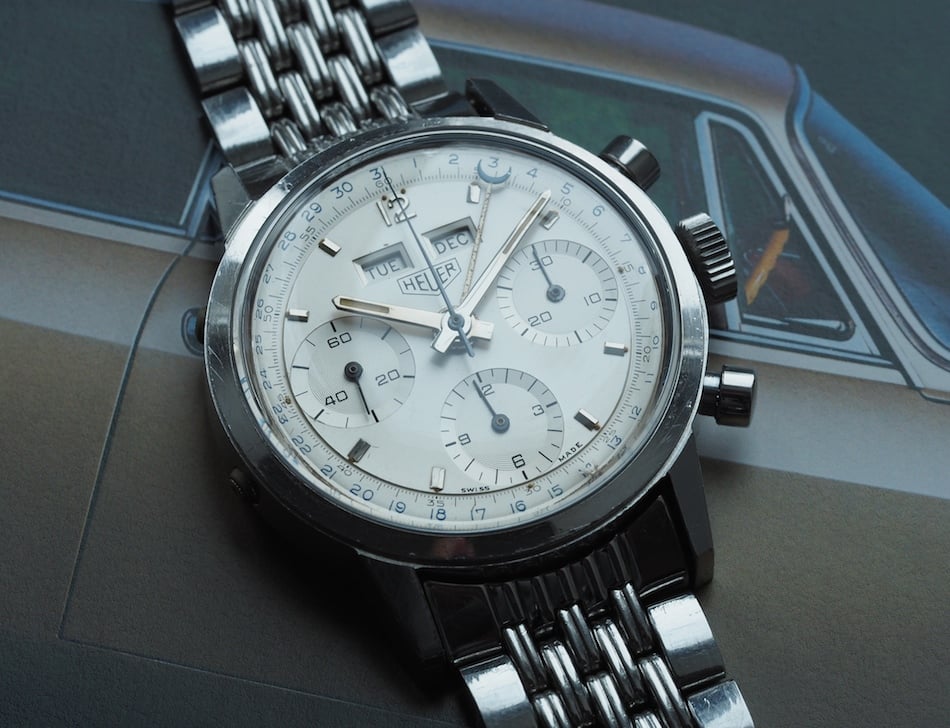 The Heuer Carrera 12 Dato is one of the wrist chronographs from the brand in the mid 60's that hasn't been widely associated with a famous racecar driver. However, in 2015, John Cote, a professional photographer (check out his fantastic site here) and Heuer lover, posted a photo on Chronocentric of a still-youthful Dan Gurney sporting a 2547 in the 1970's at Indy. Yes, Dan seems to favor a very 70's Spiedel band, but the watch is definitely a Heuer Triple Calendar. Dan Gurney for President!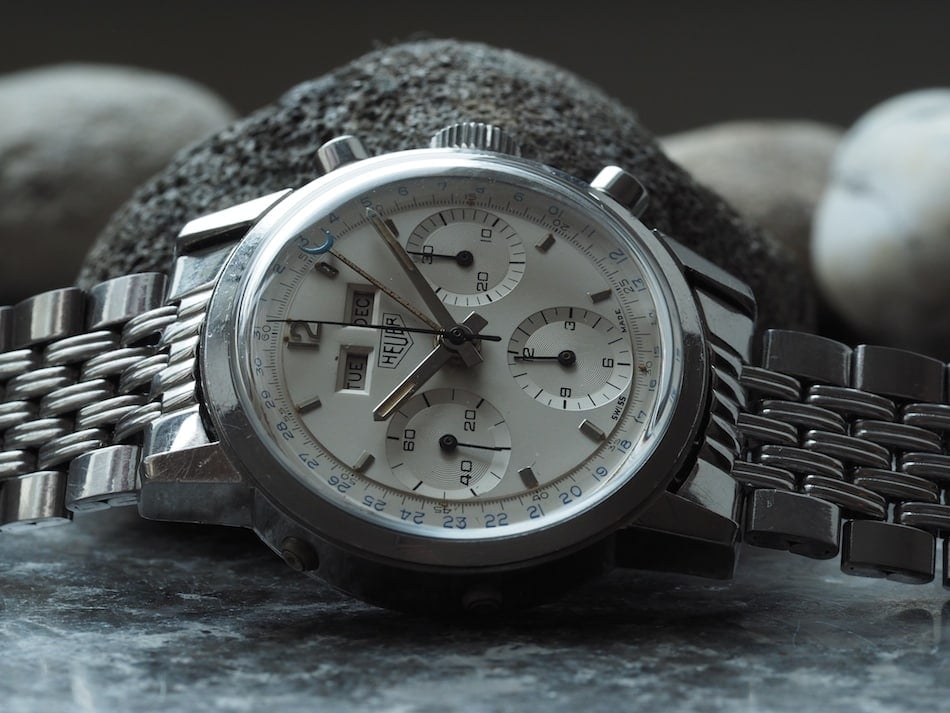 While not a mainstream model, the Heuer Carrera 12 Dato is known as a relatively rare and desirable watch. Think of it as a deluxe model that likely cost a bit more and, therefore, wasn't produced in quite the numbers of some the marque's other chronographs. On strap, good 2547's seem to run between $8,000 – 10,000.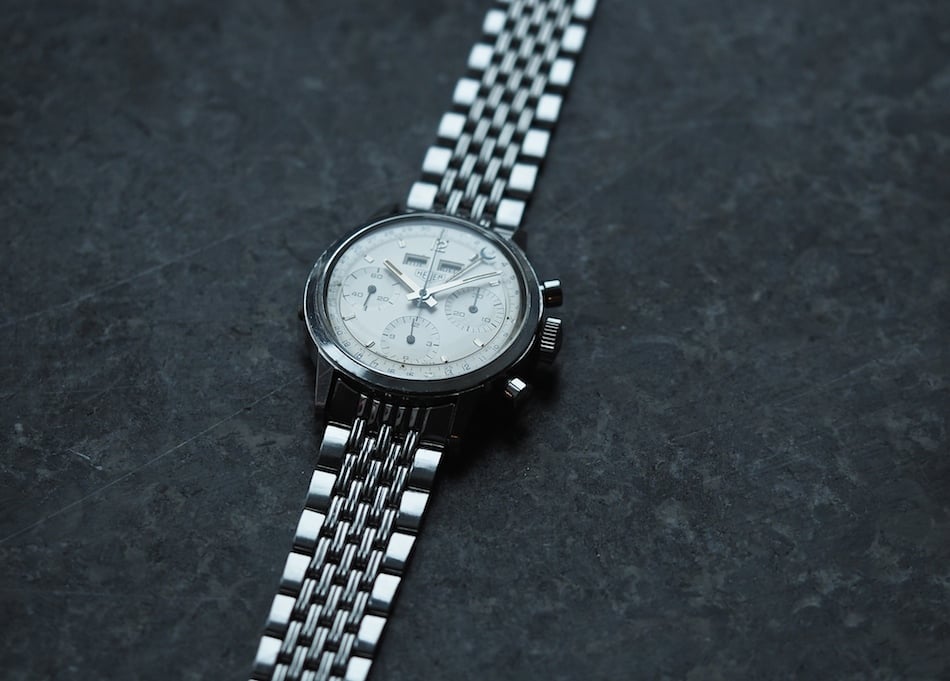 Gay Freres bracelets, on the other hand, now seem to command anywhere from $4,000 – 6,000 as people desire them for far more expensive models. So, put the two together and you have the makings of a pricey watch. With a watch like this, the normal things such as hands, dial condition, case condition, pushers, and crown are important things to examine. Also, a non-working 72C is a potential basket case, so an educated prognosis on what's wrong would be rather helpful. I'd also check the signed bridge to ensure you aren't buying a watch that originally started life with the dial of another brand – hey, it happens.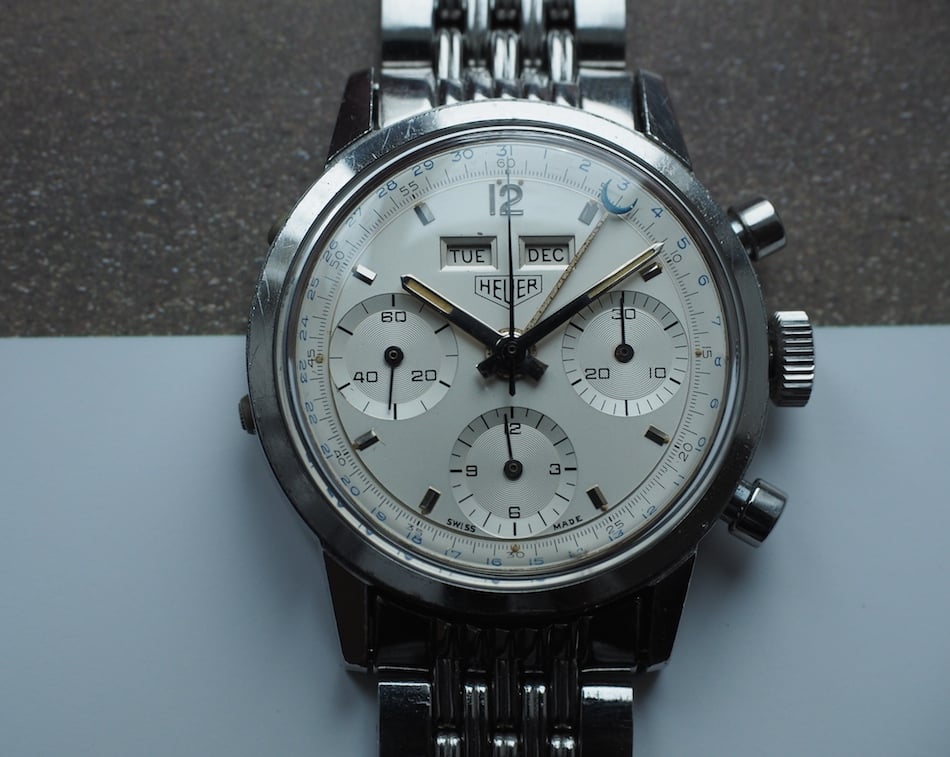 With the Heuer Carrera 12 Dato, we have a chronograph using one of my favorite base movements in the Valjoux 72. It's also a bit of a gentleman's sports chrono with the inclusion of the triple date functionality. However you classify it, it's a nice addition to a chronograph collection and not a piece seen every day.