The 100.000.000th G-Shock Delivered
Last month, the 100.000.000th Casio G-Shock has been delivered. An amazing number and accomplishment! Here at Fratello we are big fans of the G-Shock and recently covered the 'essential' model GW-5000.
100.000.000th G-Shock Since 1983
The development of the G-Shock already started in 1981, a watch that needed to withstand drops and heavy knocks. Around 200 prototypes later, the first G-Shock was launched in 1983. This was reference DW-5000C. The 'tough' watch that led to an entire new entity within the Casio company.
The philosophy of G-Shock is that every new developed model should be pushing the limits even more than the previous one. A while ago, we did an interview with G-Shock authority Sjors (who runs G-Peopleland) that you should check-out if you're into G-Shock.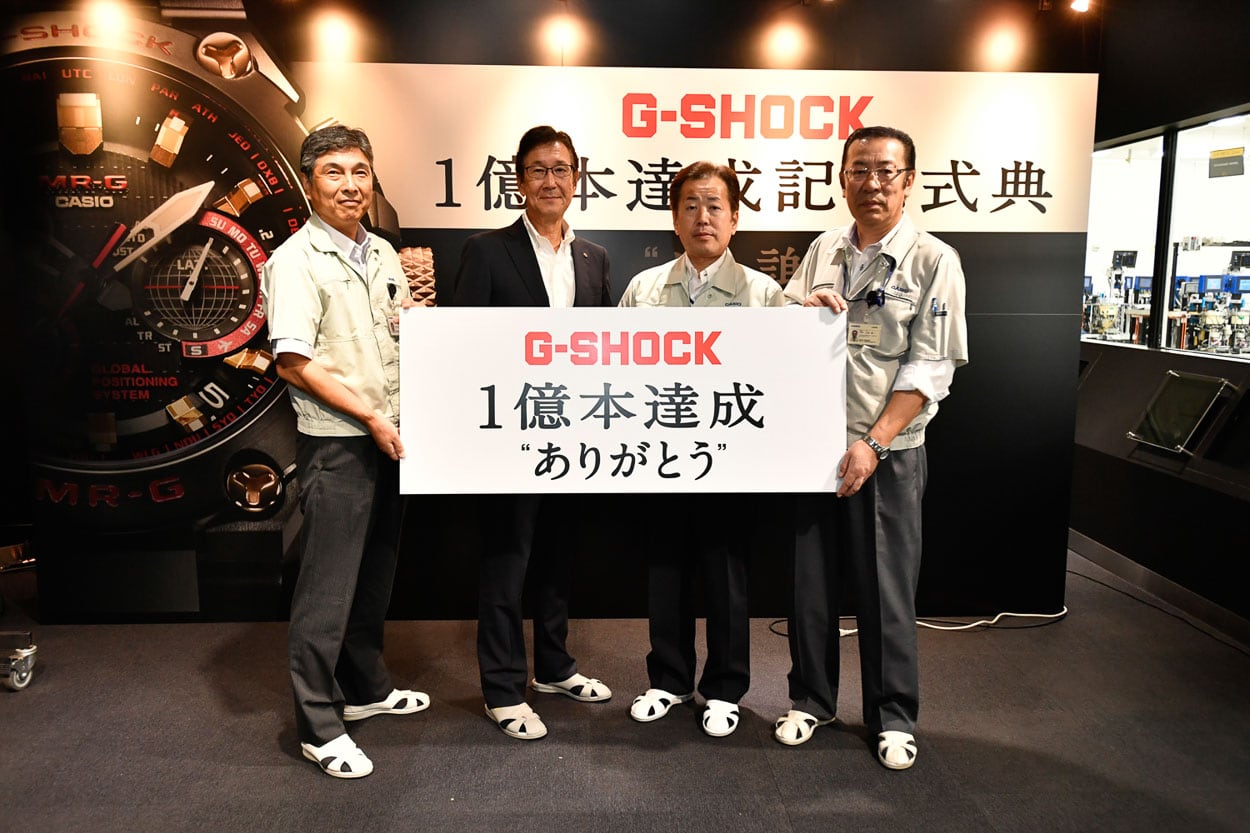 Anyway, G-Shock just announced that on August 31st, there was a little party at Yamagata Casio to celebrate the 100.000.000th G-Shock delivery (we assume they didn't include the 200 prototypes). In the flagship series (called Mr.G) there's a special watch that has the 100.000.000 number engraved on the case back. This is G-Shock reference MRG-G1000B-1A4.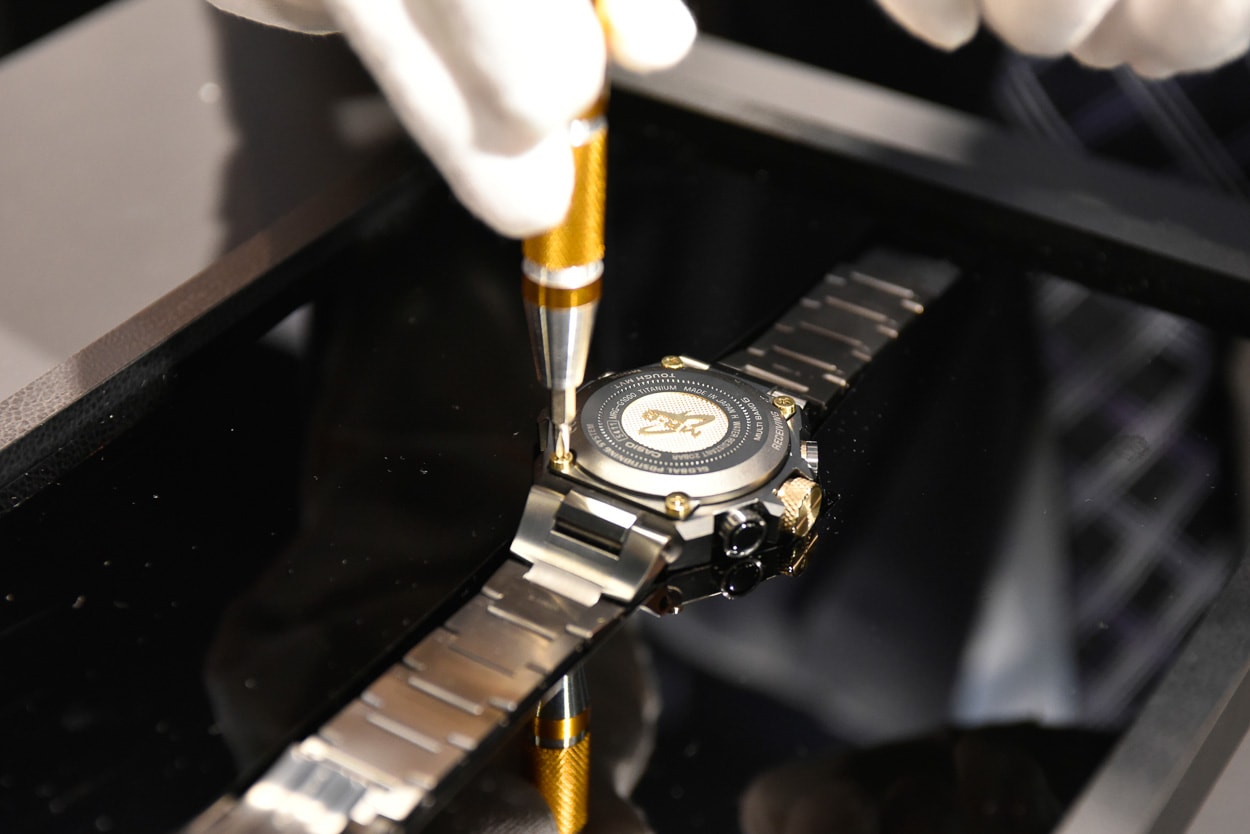 The MRG-G1000B-1A4 does not only use the multiband system (radio controlled), but also has GPS reception.
Huge congratulations to G-Shock and we'll make sure to wear our G-Shocks this weekend. Below, you'll find a gallery of a number of G-Shock models. Click on them to see their exact reference number.