The Discreet Charm Of The Artisans De Genève Ciottolo Azzurro Project
Andrea Pirlo's Aquanaut gets undressed to suit up
Yes, I happily admit to having a weakness for Artisans de Genève and what the small brand does to somewhat ubiquitous big-brand grails. Just like the roughed-up charm of Phil Toledano's Submariner added a rustic soul to an icon, ADG has a magic touch. The watch community will always be split on modifying what many consider lifetime-grail watches. But believe me, the discreet charm of the Artisans de Genève is powerful, as we see in the Ciottolo Azzurro Project.
Looking at Instagram with the relentless barrage of rapper-worn diamond-festooned bling, I understand the naysayers. To me, adding 1,478 diamonds and sapphires to a Nautilus or a Rolex to makes it less appealing than wearing a gold spacesuit to the office. But at the ateliers of Artisans de Genève, there is a different mindset at play. And for me, the eye-opener was the Shades Of Blue, which I consider a better Daytona than Rolex ever made. This time, ADG has put pens to sketchbook paper for Andrea Pirlo and his Aquanaut.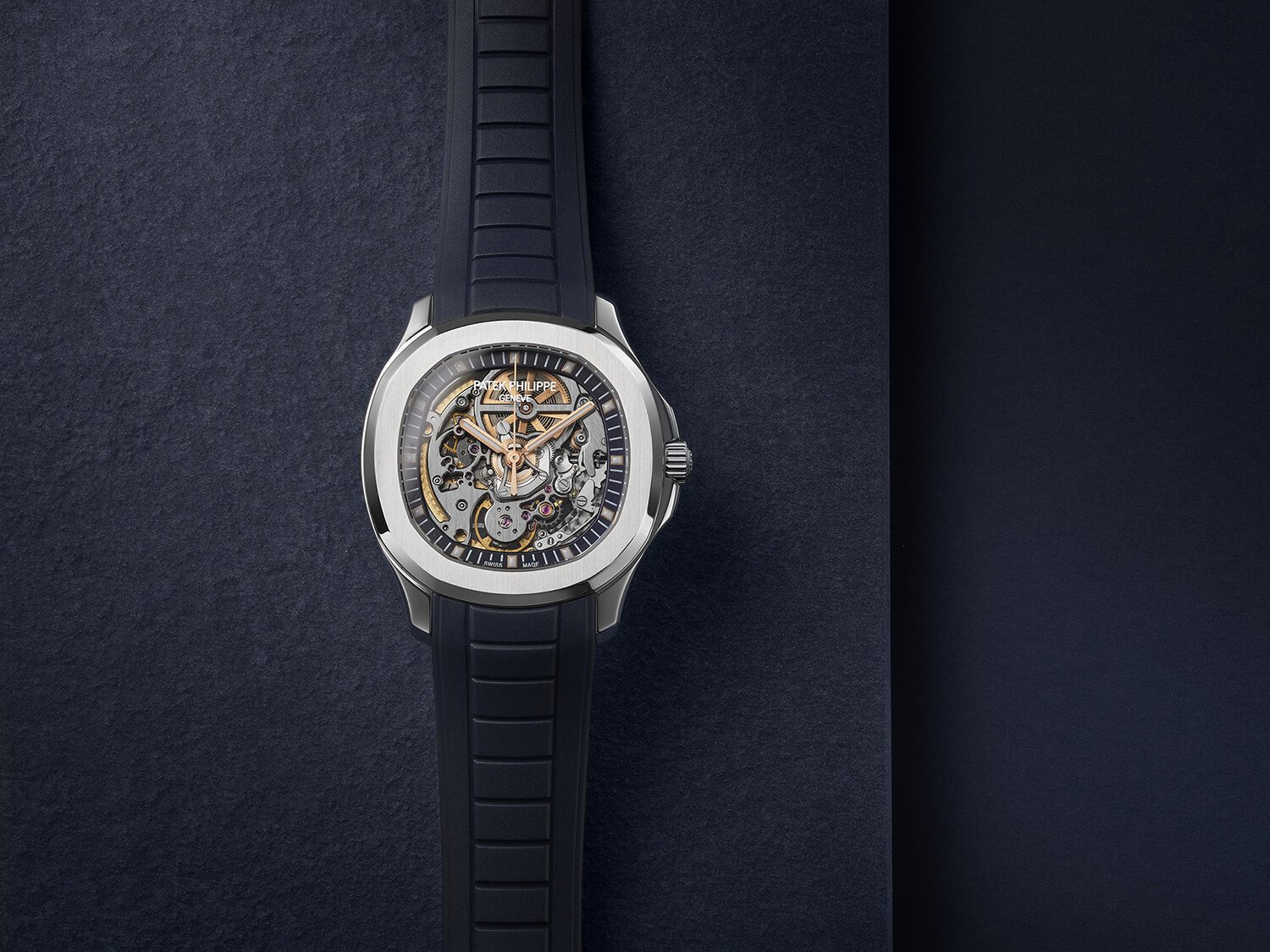 The Aquanaut ref. 5167A — An unexpected grail watch
Patek Philippe discontinued the steel Nautilus 5711 for a reason. The brand's best watches are suave, precious metal complicated timepieces, and everybody knows it. This is also why the Aquanaut took a long time to gain popularity. Neither this cool rubber-strapped sports watch nor the 5711 used to be selling for more than retail, most languishing unsold at ADs (give me a time machine). Some of them were, if the rumors are true, used as service watches to be lent out while a rose gold Nautilus or a QP was in for a spa treatment. These days, that story is completely different. The workaday Aquanaut, once dismissed as the Junior Nautilus, is now hotter than a Dubai beach at noon.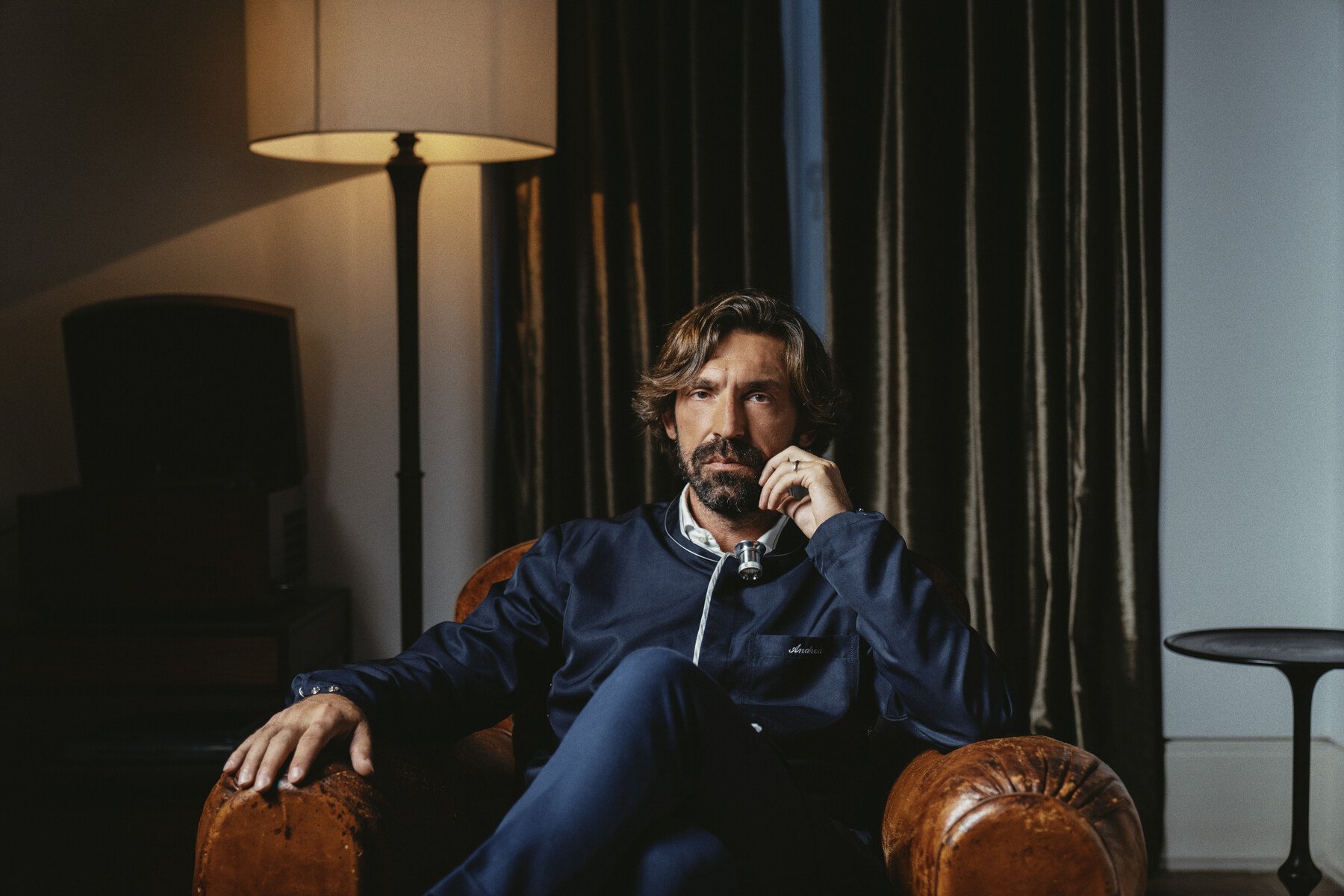 The Ciottolo Azzurro Project — Pirlo's casual Patek in blue and gold
This Aquanaut is the third piece of bespoke wrist-manship that the atelier has made for Andrea Pirlo, named in the press release as "The Architect". Pirlo's colors of blue and gold have been used again here. He says, "For this new project, I wanted to keep the codes we had developed together in the past, the blue and rose gold, the skeletonized cut, by adapting them to my Aquanaut. I'm a great lover of Patek Philippe and the Aquanaut model, which reminds me of a pebble, the sea, and freedom."
The Aquanaut is the most relaxed vision of Patek Philippe's horology. But in the Ciottolo Azzurro Project, it has been imbued with a more formal vibe, despite its rubber strap oozing relaxed cool. The meaning of "Ciottolo" is pebble, with the intense dark blue reminding Pirlo of pebbles on the seashore.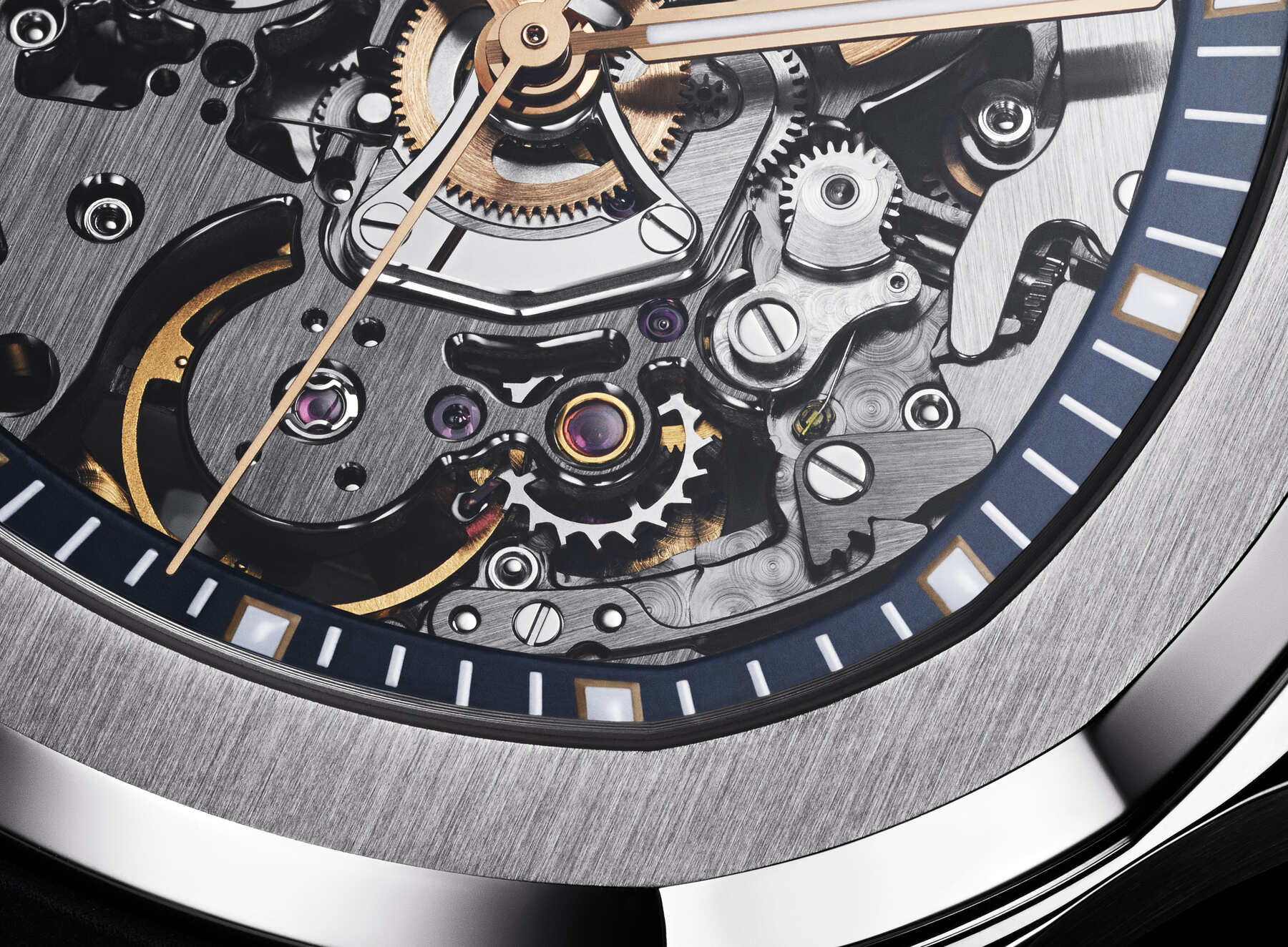 A skeletonized view turning the elegance up a notch or two
I know it's a faux pas, but if any rubber-strapped sports watch is equally at home with a suit as a woolly knit, it's the Aquanaut. This time, the new rubber strap was developed specially by Rubber B, with no pebble (pun intended) being left unturned to find the right shade of dark blue. And this meticulous process is exactly why I have grown so fond of the Artisans de Genève. Since writing about the "Rusty" Daytona, ADG's tug at my heartstrings has remained.
The open-worked Aquanaut dial is leveled up from its already nitpick-perfect Patek origins, reworked with intense blue and rose gold indexes to bring a subtle contrast to the anthracite movement. The Patek 324 caliber was skeletonized, and several bespoke finishings were applied. From beveling to circular graining, all finishes are hand-done, bringing depth, light, and that bespoke pop to the movement.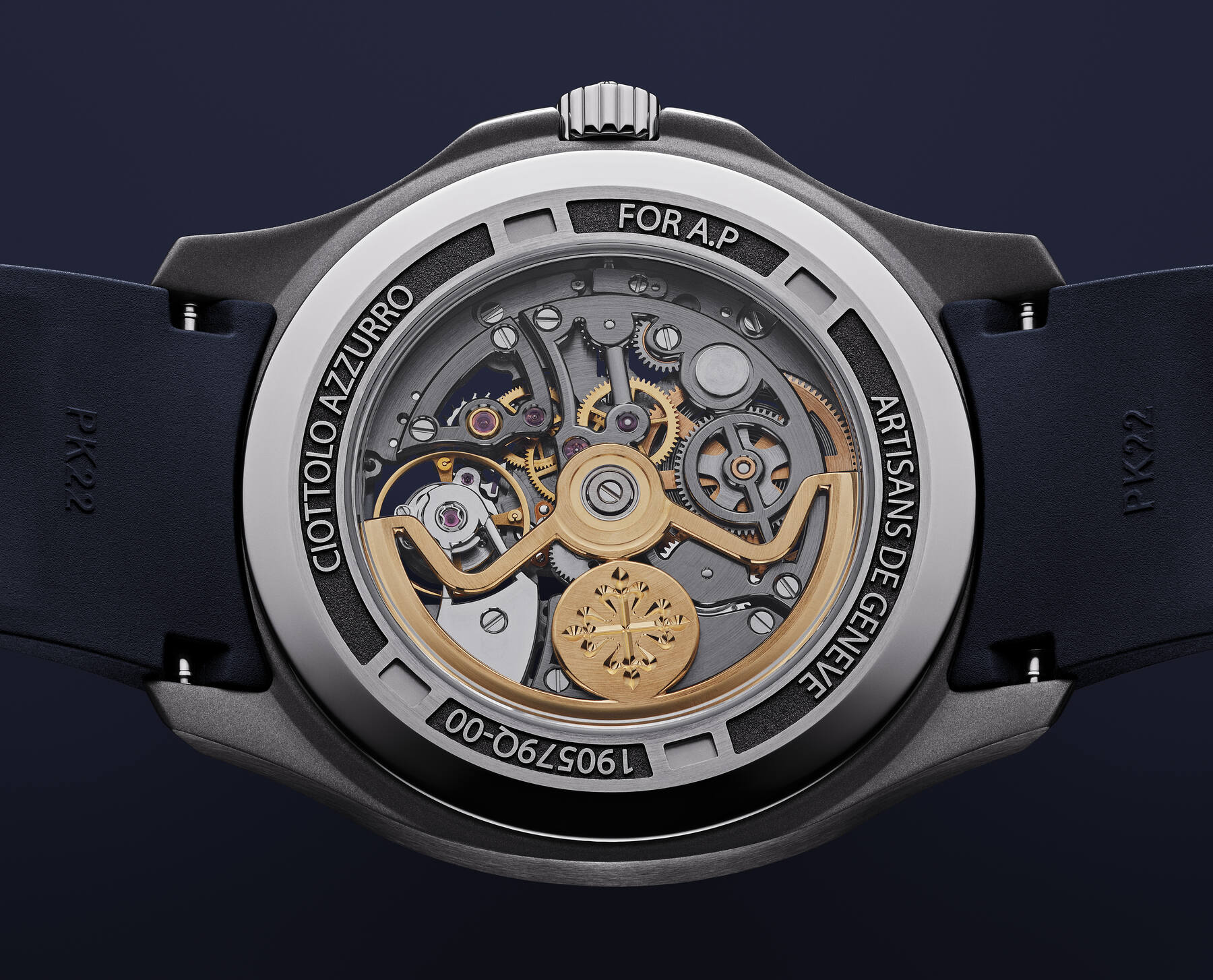 Would I give ADG a brand new Patek to rework?
In a word, yes. The rose gold accents and hands work their magic to make this a very different Aquanaut. To be honest, it is now more worth the prices that Aquanauts fetch on the secondhand market and auction scene. With its refined, beveled rose gold hands and hand-skeletonized gold rotor, what is the result? This Patek Philippe ref. 5167A is simply a more intricate proposal and, dare I say, a better timepiece for it. If I had the funds, would I hand over a Patek to ADG so its artisans could work their magic?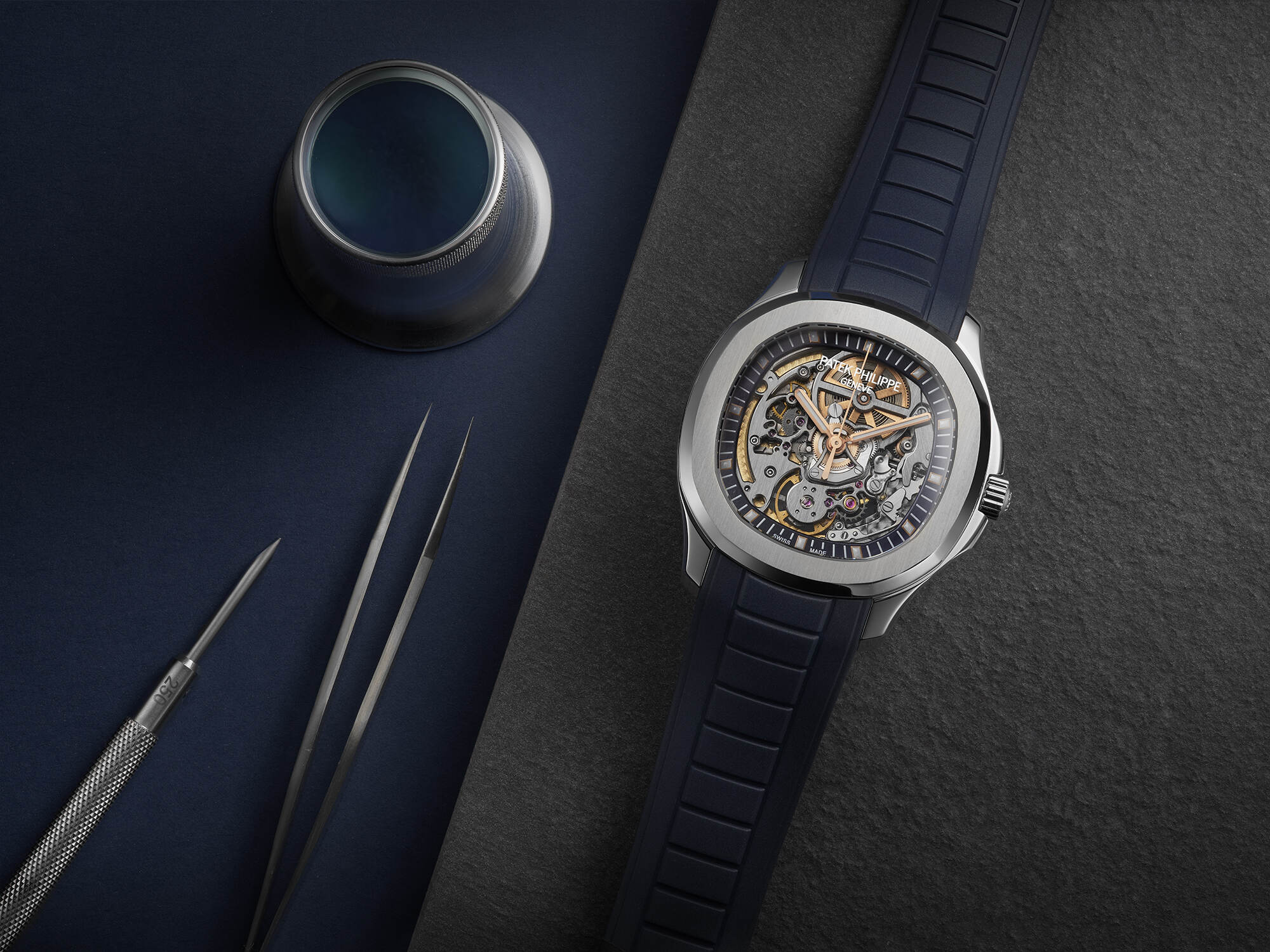 If I had acquired an Aquanaut at retail value, then the costs of ADG would, ironically, probably still be less than the watch's gray-market value. What this atelier in Genève does is add much more than mere personalization. The dialogue between the client and the creative minds of the craftsmen will result in something unique, more interesting, and better finished than the original. Oh, and I do love blue and gold, but that's beside the point.
Heresy or brilliance — what is your verdict? Let us know in the comments, Fratelli. This time, I'm enamored by the discreet charm of Artisans de Genève, and it won't be the first time.
Find me and follow me: @thorsvaboe