The Fratello × Oris Big Crown Bronze Pointer Date Limited Edition – Buyer's Stories
A look back as our biggest project yet draws to a close...
Well, what a wild ride that turned out to be! In the wake of our largest, most ambitious, and certainly most exciting adventure of 2020, I thought it would be fun to look back on the Fratello × Oris Big Crown Bronze Pointer Date Limited Edition project and enjoy some of the positive feedback we received from our satisfied customers that, by purchasing one of the 250 pieces in the Fratello shop, became part of the ever-expanding Fratello family.
It's truly humbling to hear how our efforts brought a little bit of joy to so many wrists. After such a positive experience, you can expect more of the same from Fratello in 2021. We have several projects keyed-up for release this year, and we're keeping our fingers crossed that the current restrictions relax enough for us to meet some of you in person once more. We miss our legendary get-togethers but must admit we're enjoying finding new ways to build bridges between our team and the wider watch community — the Fratello × Oris Big Crown Bronze Pointer Date project was one such bridge, and what a lot of fun building it was!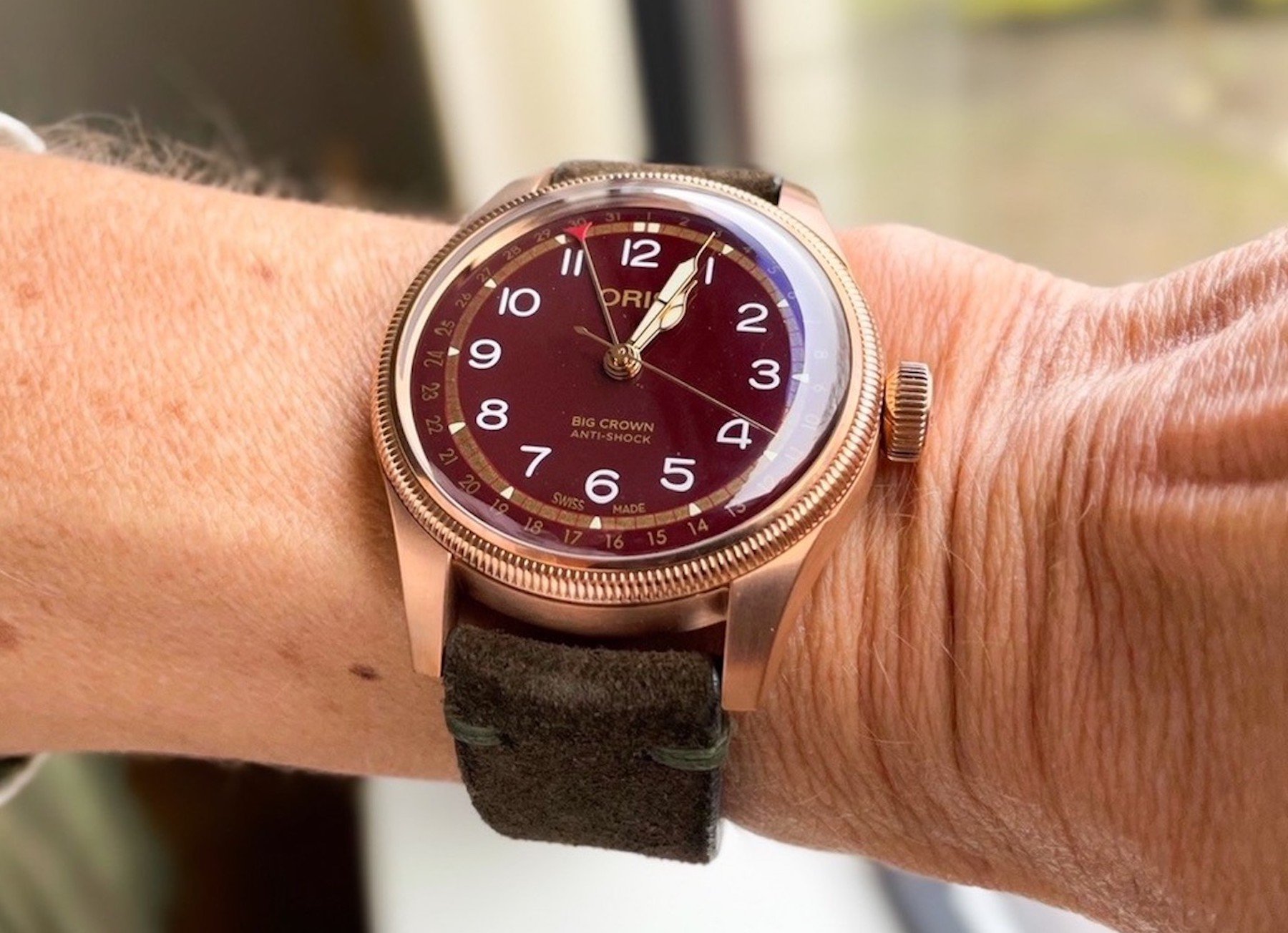 Since the "Fratelloris" went live on December 1st, 2020, we've been in touch with literally hundreds of Fratello readers/passionate watch lovers/lovely people and heard their stories. Below is an engaging story from one of our customers, along with some very much appreciated images from around the world, of our now-famous bronze beauties getting comfortable in their new homes.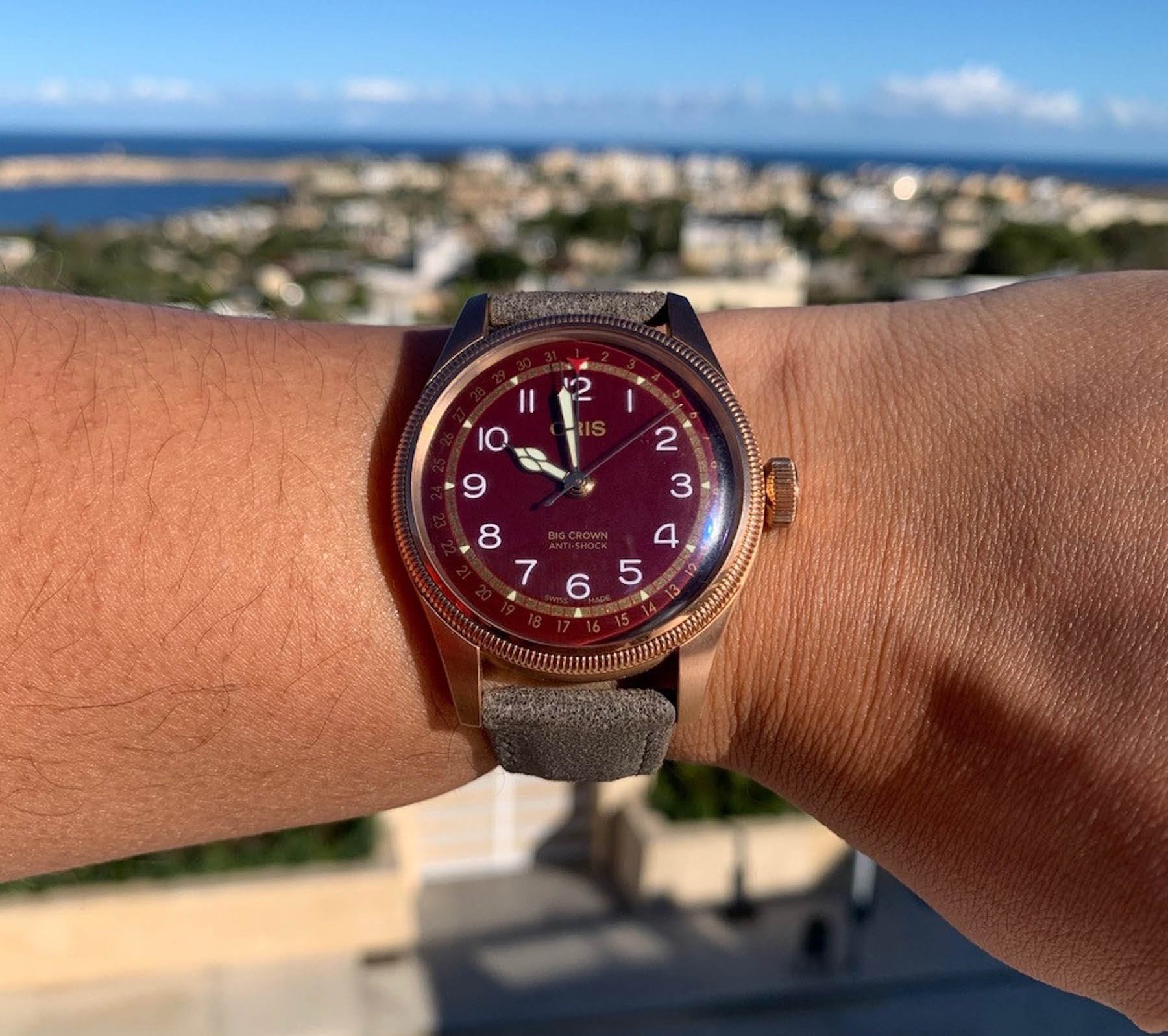 A message from Ghita
I'd like to share a short story (of a much longer one) about two women on their journey to figure out if they are hunters, gatherers, or maybe a bit of both…
There are many things to consider. Materials, sizes, lugs, dials, hands, whether we wanted a manufacture movement or not. Should we choose novelty or a vintage model? Should it come on a bracelet or a strap? And, if it needs to be a strap, should it be vintage, exotic, nato, or something else?
Hunting down a new watch is a consuming project. There are many phases and many things one must go through. Pick a target. Set a date. Plan your maneuvers. Stroll through streets, open to being surprised in a small boutique by a passionate sales-person who reads and knows things… Hunting watches is one of the best ways to spend time with your best friend.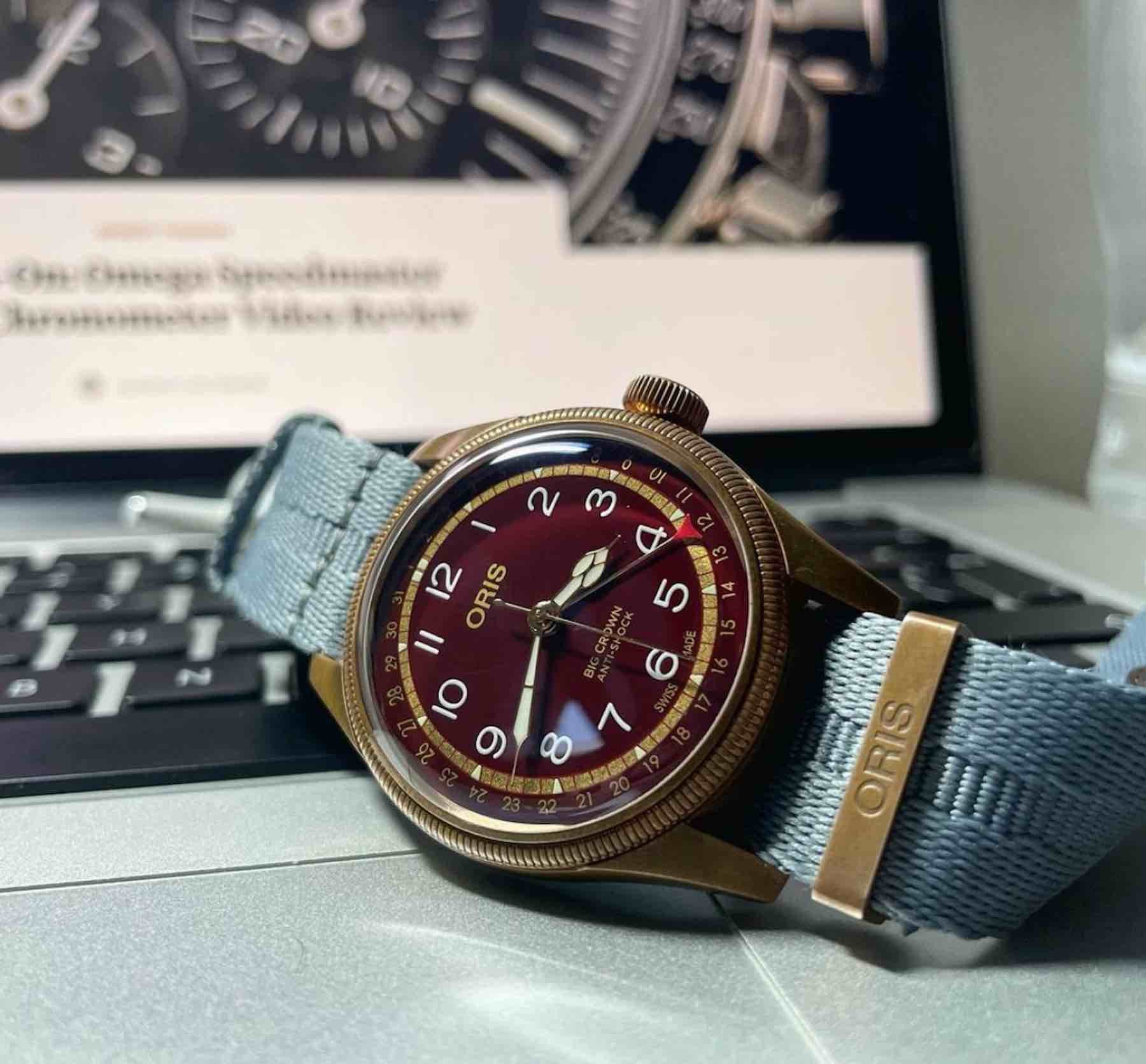 Unfortunately, since I moved to Malta, we (Nicolette and I) have not been able to do that as often as we would like. Due to the lockdowns, it seemed like a mission impossible. So how to hunt or gather watches in 2020? We needed a new strategy…
Skip the streets. Call a friend. Give our not-so-secret mission a codename — "Bronze" will do. Repeat the previous process. Hunt online. Gather facts. Skip opinions (we've got plenty of ourselves).
A flirty red in bronze catches our eyes, the type we like: available. A sudden interruption: "…but ours is smaller than Michael's."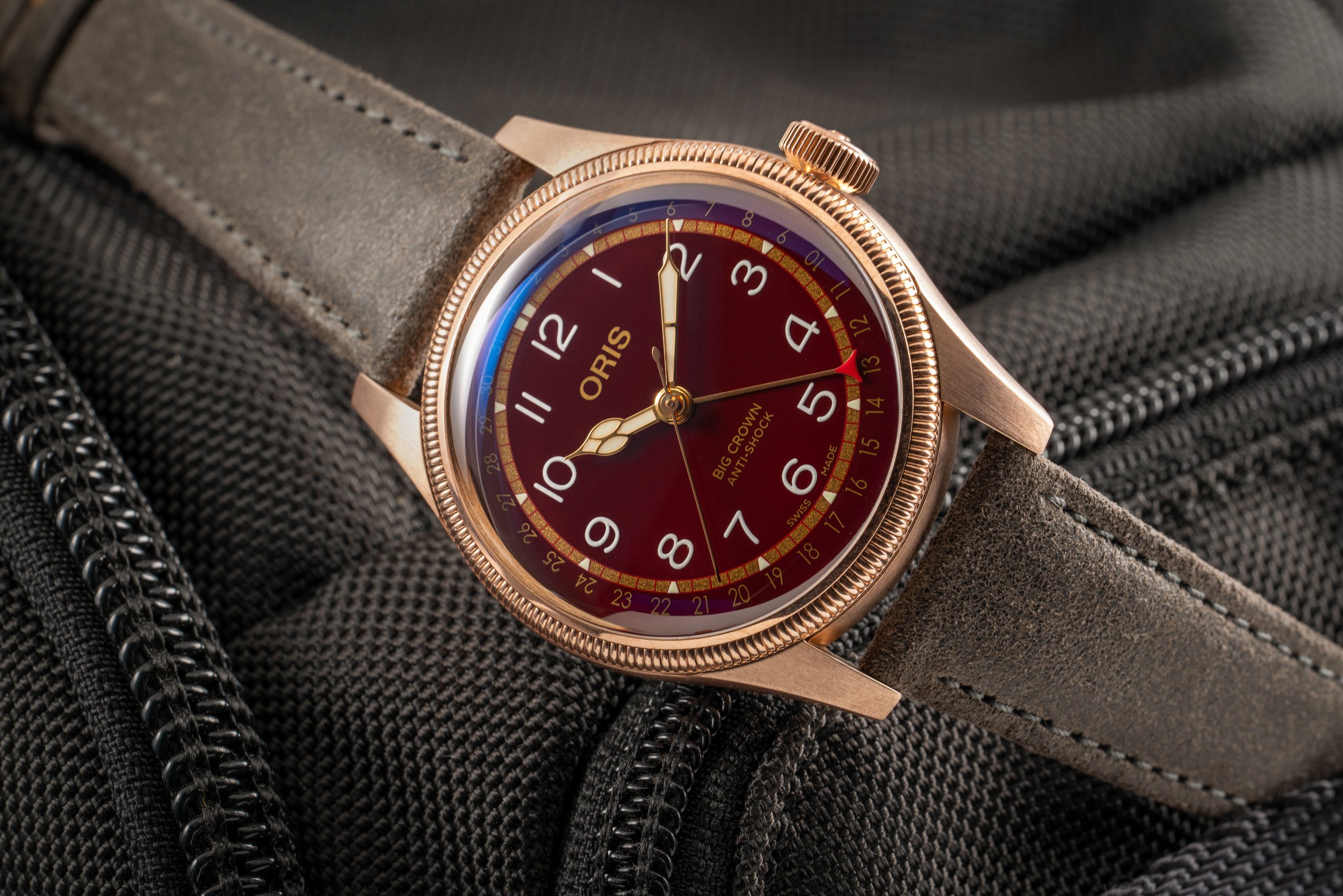 Nicolette is right. We need a shorter strap. And so begins the next chapter. The excitement starts. In which direction should we turn? Glossy, vintage, faded, olive green, burgundy, mustard — they are all on the short-list. We sleep on it. We awake with our phones in hand. Call number two. We discuss the patina process and watch videos and study the pics online. I'm in. Nicolette, too.
We order online and continue strap-based talks. We follow the track and trace information like hawks. Beep. A Whatsapp message. It is Nicolette. She has company.
I rush to my computer, lift the cat out of my chair, hand her over to my husband, and banish them from the room with a wave of my Rolex Explorer-decked wrist.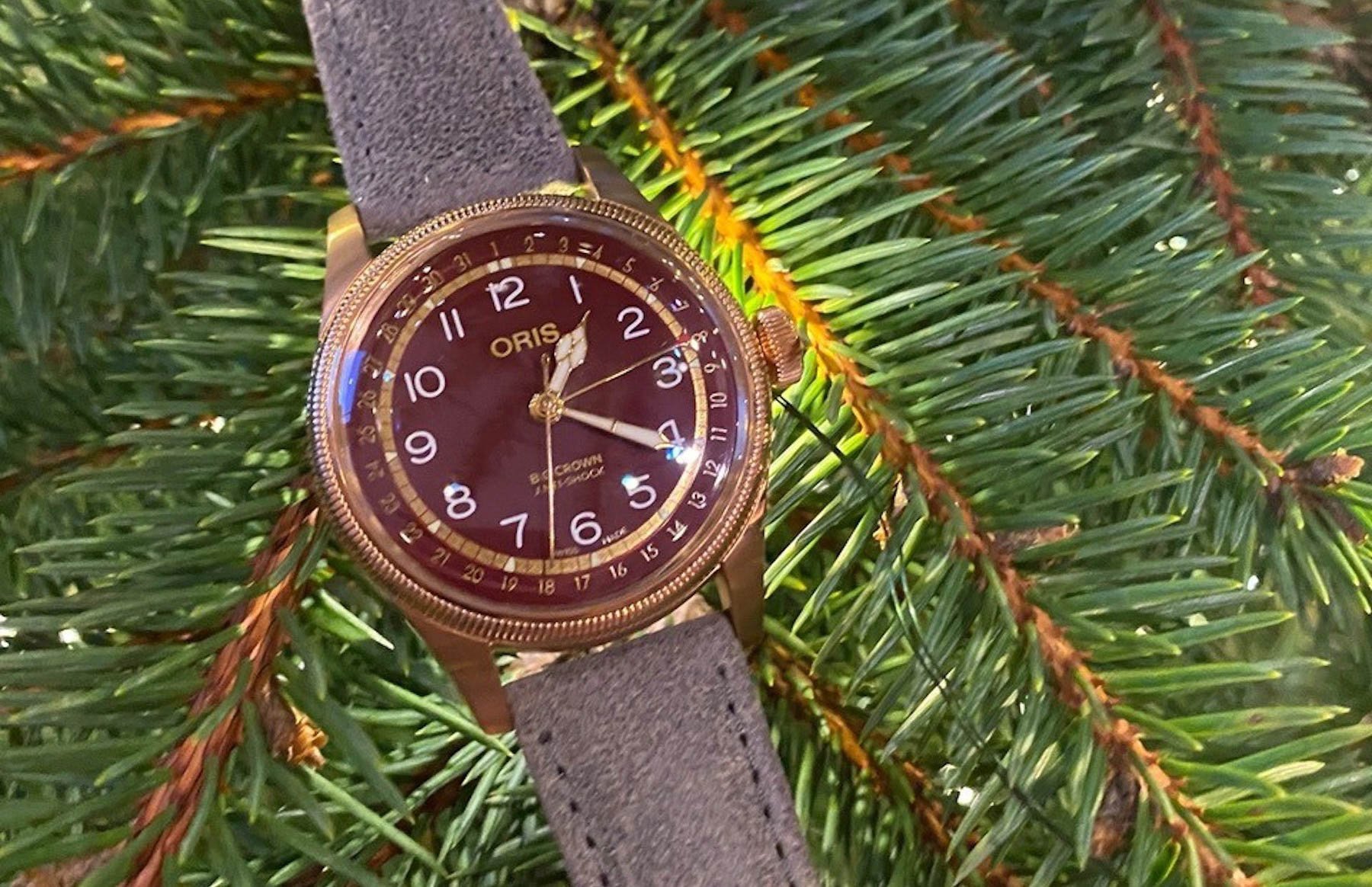 Nicolette and I convene online. Our remote unboxing party (Part One) is about to start! Everything is prepared: table, camera angle, Stanley knife. She unboxes like (Dutch illusionist) Hans Klok. The crowd goes wild!
Two days later, and it is my turn to host Part Two of the unboxing extravaganza. "Wow! It's been a long time ago we have been this impressed. This is what we need(ed)! What a great collab! Thank goodness I had my matching pajamas for NYE already lined up …"
What a great experience in the last days of 2020! Wishing the Fratello team and the rest of our fellow Fratelli a healthy, creative, and impressive 2021!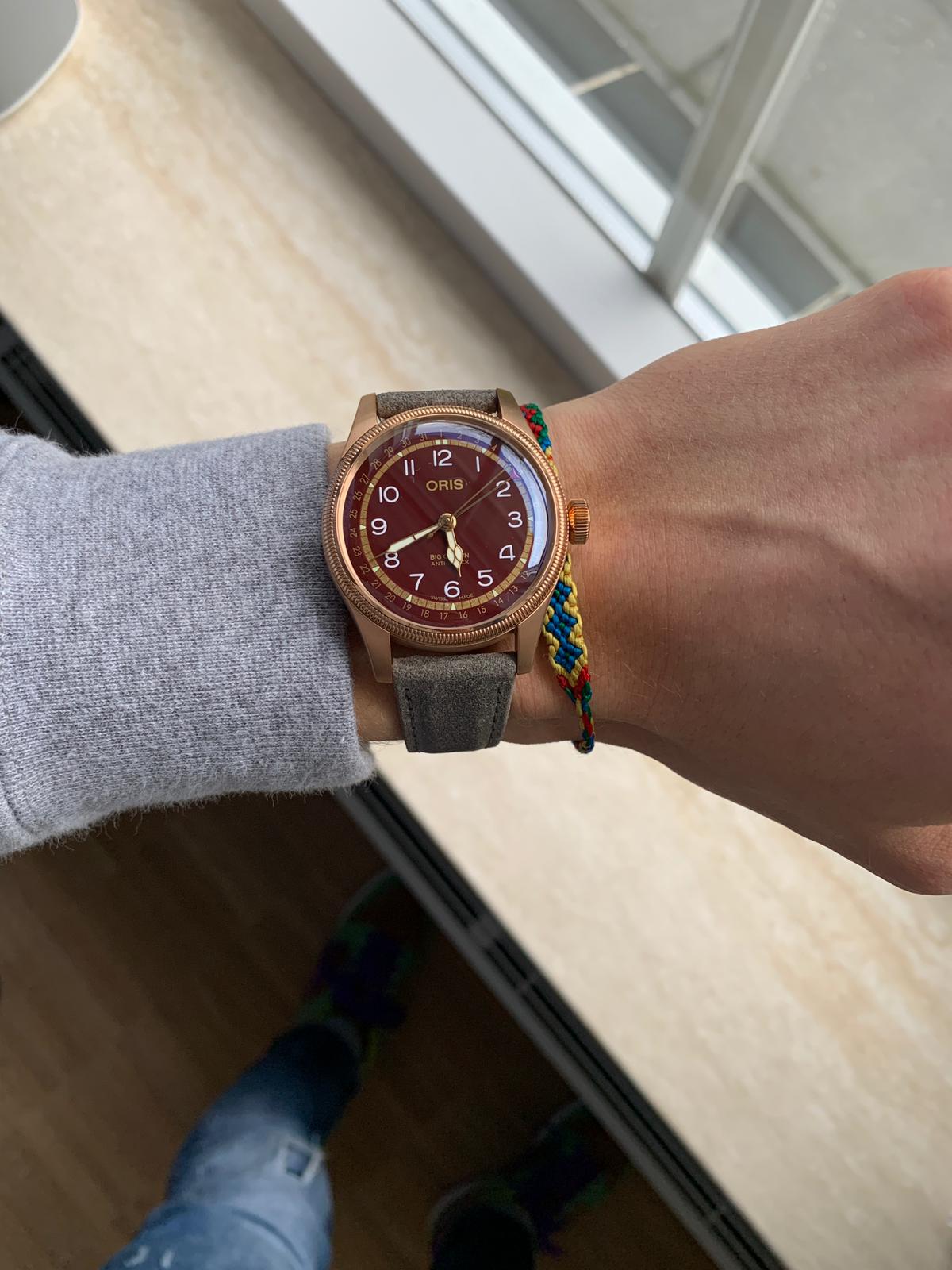 Interested in the Oris Big Crown Pointer Date in Bronze? We still have very few left, click below.
Our current selection of available watches can be found in our shop.