The Rado Over-Pole Jet-Sets Once Again… With A Twist
Rado comes with a cult classic from the '60s
Would you believe that a new Rado Over-Pole has been a long time coming? We'll get to that in a moment, but thankfully the watch is here. How did Rado do with this newest throwback release?
Call it a premonition, but it was over two years ago that some folks from Rado reached out to ask about my vintage Over-Pole. To be honest, it was an out-of-the-blue message because my #TBT article was more than a year old. Furthermore, it was strange because the Over-Pole was — how shall I say it? — a nearly unknown watch. In that article, though, I did mention that making a new Over-Pole would be a relatively low hurdle for Rado because it was basically a carbon copy of the Captain Cook diver with a few small changes.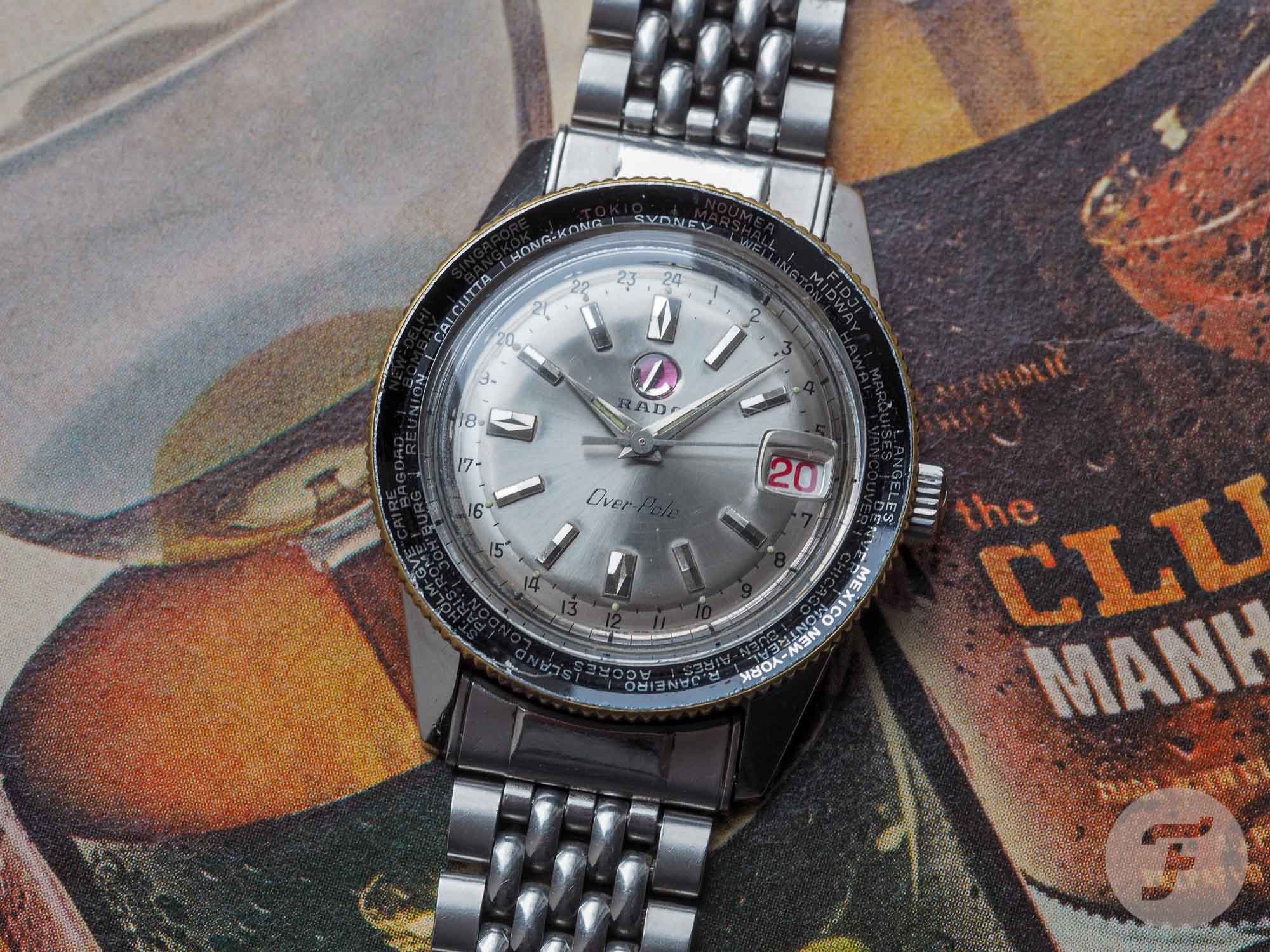 The original Rado Over-Pole
To refresh your memory (it would really make me happy if you'd read the #TBT article), the Rado Over-Pole debuted sometime around 1962. The watch came in a 35mm case, either stainless or gold-plated, and was equipped with the same inward sloping bezel as the Captain Cook. The big difference, however, is that the bezel contained city names instead of a dive scale. Keep the original (shown above) in mind once you see the new one.
The Rado Over-Pole sought to take advantage of the burgeoning international travel scene. The bezel was an easy way to show a second timezone in conjunction with an internal 24-hour scale. Aside from that travel-ready functionality, the watch had the same specs as the Captain Cook. This meant a reported 300 meters of water resistance and an AS1701 automatic movement. Yes, the Over-Pole was a bit of a beast in a sharply pressed jet-setter suit. Sometimes, the customer does benefit from a parts-bin special.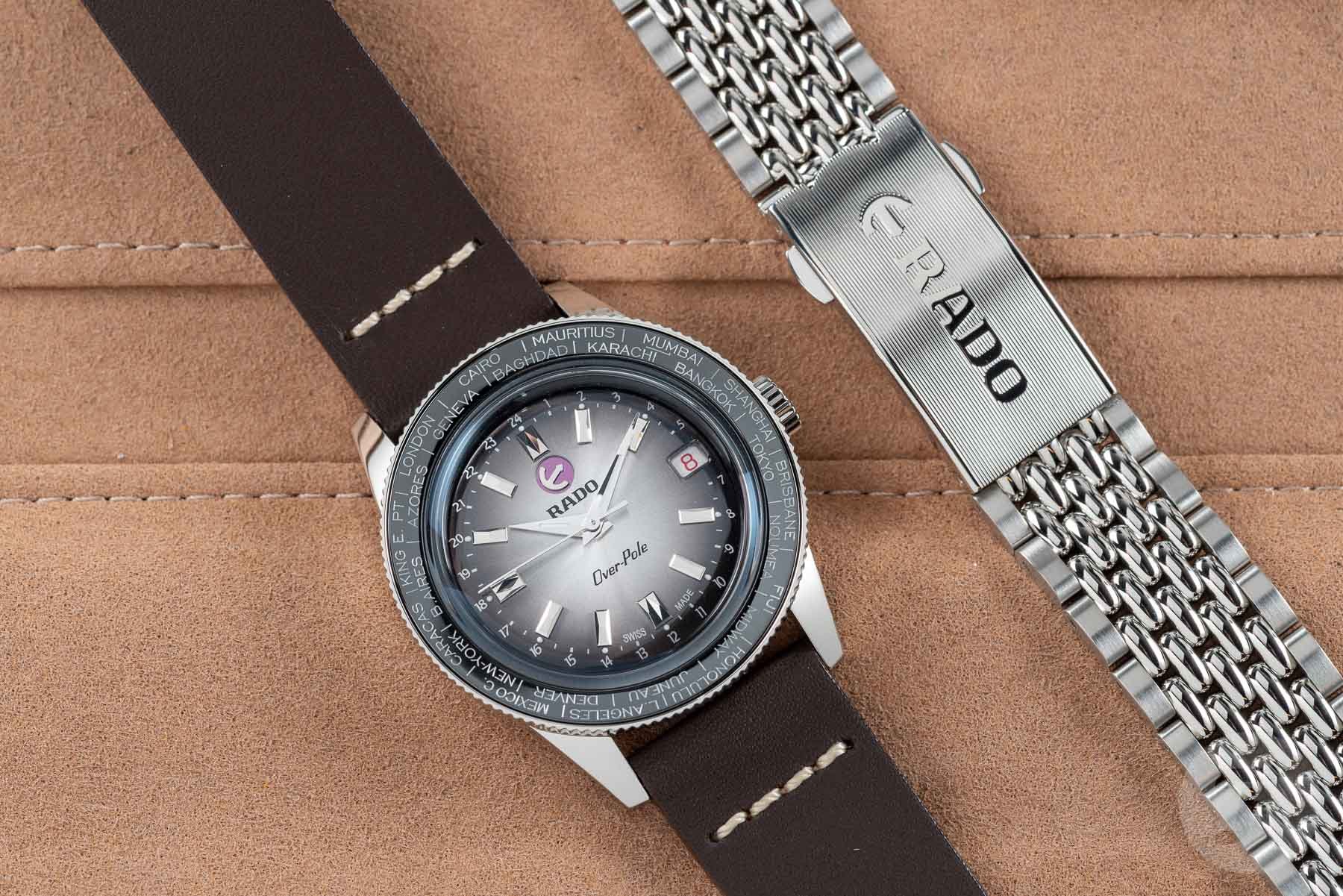 New equals similar, but different
The good news is that the new Rado Over-Pole doesn't stray from the 60-year-old formula too much. I say that because there is one key difference in the engine room that's worth noting. Essentially, we get the same case as the Captain Cook reissues which translates to 37mm in stainless steel. The lug-to-lug is 43.1mm while the thickness is only 10.3mm. Rado uses a black ceramic insert on the "stadium" bezel, complete with laser-engraved cities to help keep track of another timezone. The dial comes in a silver gradient with faceted indexes that are faithful to the original model.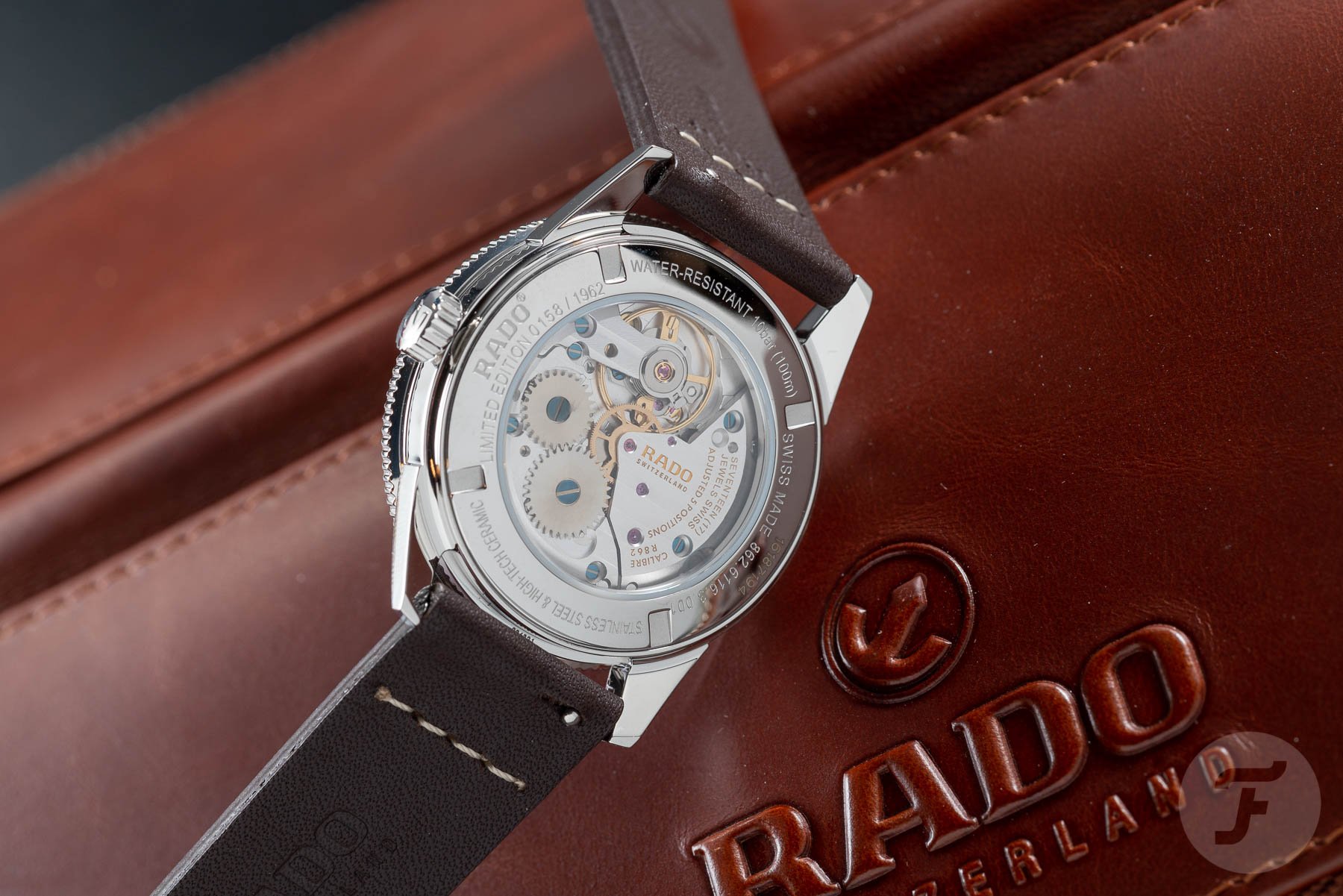 A manual wind movement with a display back
The big difference between the new Rado Over-Pole, its inspiration, and the Captain Cook, for that matter, is the fact that it has a manual-wind movement. Interestingly, Rado chose to use the ETA 2804-based caliber R862 with 80 hours of power reserve, Côtes de Genève finishing, and high-accuracy adjustment. It's curious, but I have to say that I like the choice and the looks via the display back. Fans of the original seahorse case back may be a bit disappointed, but this is a great alternative. Water resistance is limited to 100 meters, but that should be enough for most wearers.
Limited, but available
The Rado Over-Pole is a limited-edition watch, but with 1,962 pieces coming our way, I think that buyers will be able to obtain one with relative ease. Remember, this watch is based on a little-known vintage piece. The package is sweet and totally in line with what Rado has been offering on its limited pieces since the Cook re-debuted back in 2017. This means that it comes with a leather pouch, a brown leather strap, and a great-looking stainless steel beads-of-rice bracelet. As for pricing, this piece will come in at €2,550.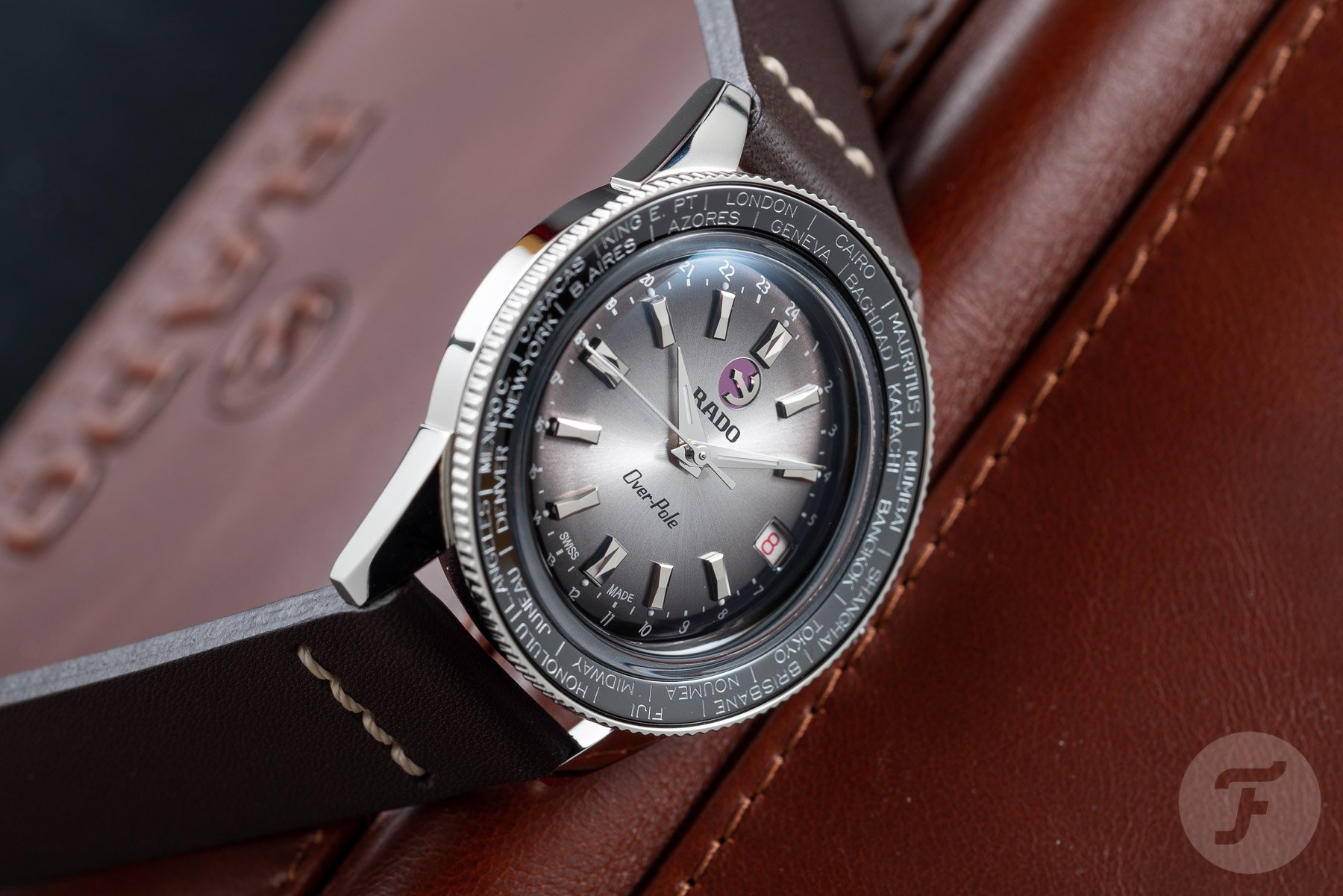 Final thoughts
I must say that I really like this new Rado Over-Pole. Yes, the model is little known historically, and finding the original borders on the impossible, but this was a "gimme" for Rado. All the engineering work from the Captain Cook was there, so it makes a lot of sense to reissue this watch. I love the 37mm footprint due to its wearability and the overall specs should make it a great everyday companion. I'm not sure what compelled Rado to offer the watch in manual-wind form, but the pricing is now significantly higher than when the Cook made its comeback. I'll be interested to see how it fares on the market. In the end, though, the movement choice was unexpected and in a good way.
Rado has been on a roll with its retro reissues for quite a while. Heck, I even like a lot of the brand's modern pieces (those wild yellow and white square watches rock!), which is something I wouldn't have said a few short years ago. This new Rado Over-Pole is another really solid release, and it just goes to show that a strange message from a brand just might turn into something concrete.
This is a preferred position post. Learn more.