The Ressence Type 1° DX3 Is The Final Chapter In The Collaboration With Ahmed Seddiqi & Sons
How about a fully lumed mosaic dial covered with a thin layer of rose gold to finish it off?
Ressence watches are already quite mesmerizing in and of themselves. When you see one for the first time, you spend a little while figuring out what time it is. And if you've seen one before, you can simply enjoy the fact that it's so very different from all the other watches out there. But what do you do to make a Ressence watch even more interesting to look at? Well, you add an Arabic-inspired mosaic pattern to the unique dial and fill it with Super-LumiNova. At least that's what Benoît Mintiens did for this limited-edition Type 1° DX3.
A collaborative trilogy
This is the third and final chapter in the collaboration between Ressence and Ahmed Seddiqi & Sons. The first two watches shared the same mosaic dial pattern, just in different executions. The Type 1 Squared DXB came out in 2019. As the name suggests, it had a cushion case, and the dial was partly skeletonized. Then, the Type 1 Slim DX2 came out in 2021 to celebrate the 50th anniversary of the United Arab Emirates. Its dial wasn't skeletonized but engraved, which made it reflect light in different directions. Like the watch that's presented here, both those dials were made from German silver. However, those two dials had a sand-colored PVD finish. The dial of the new Type 1° DX3 was covered in lume and then received a thin layer of rose gold on top. Interesting enough? Let's take a look.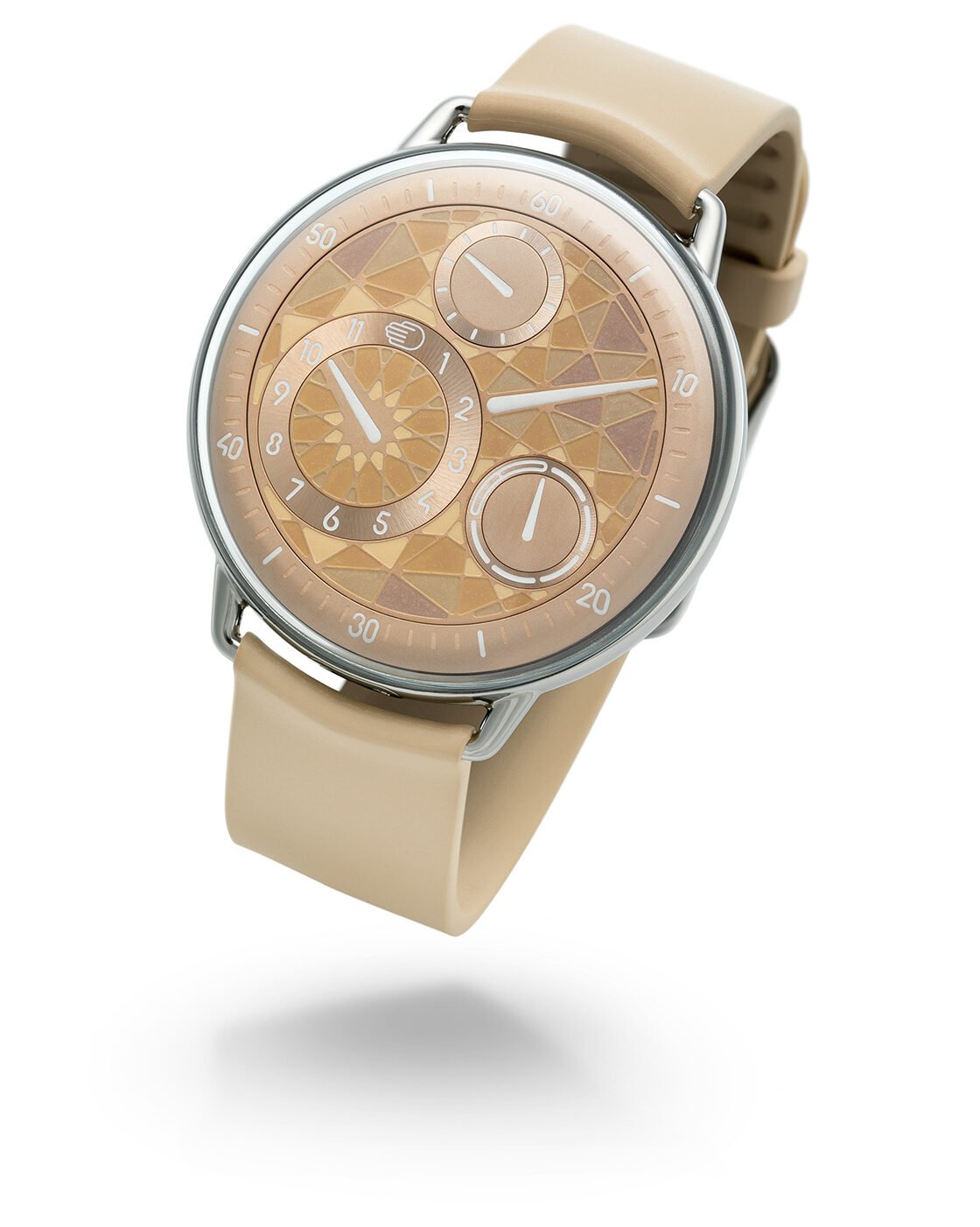 The Ressence Type 1° DX3
Ressence is one of those brands that I can thoroughly enjoy looking at from a distance. Unfortunately, the brand's price point is a bit too high for me. But even without owning any of Ressence's watches, I still enjoy every new one that's released. And that very much goes for this Type 1° DX3. As mentioned, it's the third watch in collaboration with Ahmed Seddiqi & Sons. But somehow, Benoît Mintiens, the brand's founder and designer, came up with a way to once again grab our attention.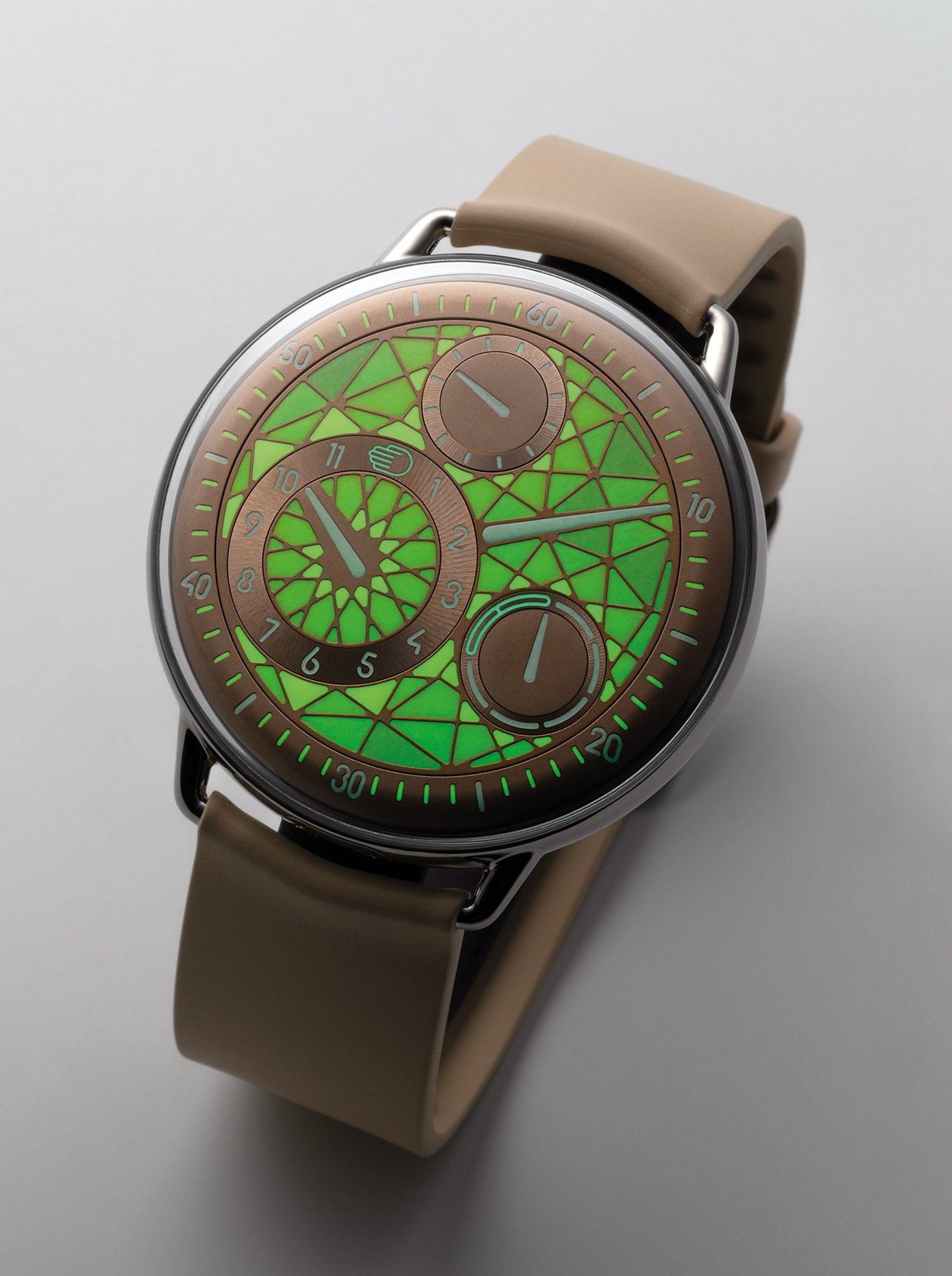 Indeed, the mosaic pattern on the dial might be the same as on the other two watches. But this time, it features an ancient decoration technique called cloisonné. This involves making the outline of the pattern with raised edges and leaving space in each section for another material. Usually, those spaces are filled with colorful material like enamel. In this case, they are filled with Super-LumiNova. After that, the entire dial is covered in a thin layer of rose gold. The resulting lighter and darker shades already look beautiful in daylight. But wait until you see that dial in the dark. That's when the actual stained glass effect comes into its own.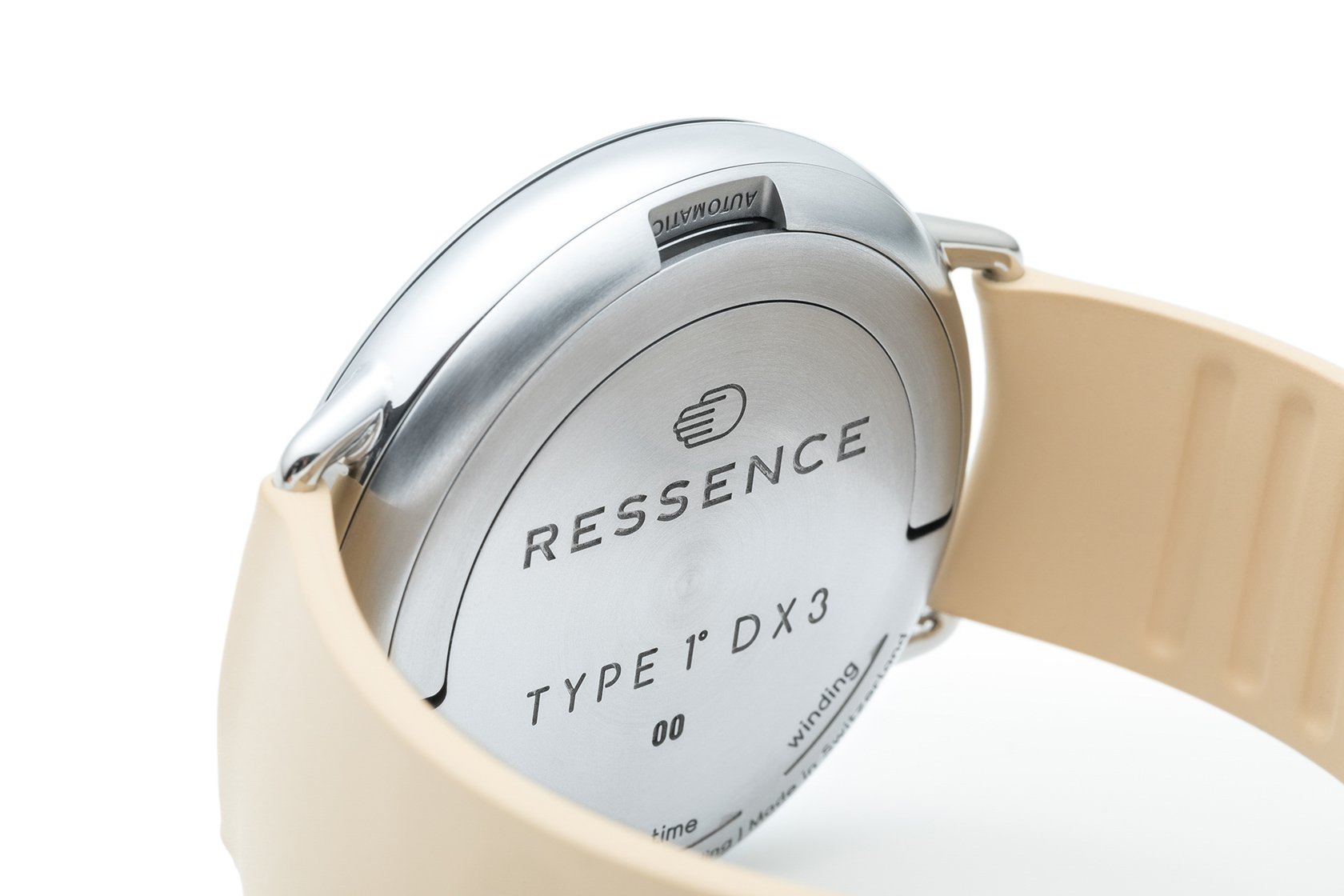 A perfectly plain and simple pebble
The Type 1° DX3 features a 42.7mm round pebble case made from Grade 5 titanium. It's the updated version that premiered in March of this year. That means it has the perfect round shape and features very elegant wire-like lugs. It's the perfect plain and simple construction that doesn't take your attention away from what's happening on the beautiful dial. On the back of the case, you'll find the lever with which to wind the watch, and, of course, this can also be used to set the time. The watch is further paired with a beige rubber strap that matches the desert hues on the dial.
Inside that perfect pebble is the modified ETA 2892 automatic movement with version 1.3 of the patented Ressence Orbital Convex System (ROCS) on top. In total, the movement consists of 40 jewels and 27 gears to show you the hours, minutes, seconds, and days of the week. It runs at a 28,800vph frequency and holds a power reserve of 36 hours.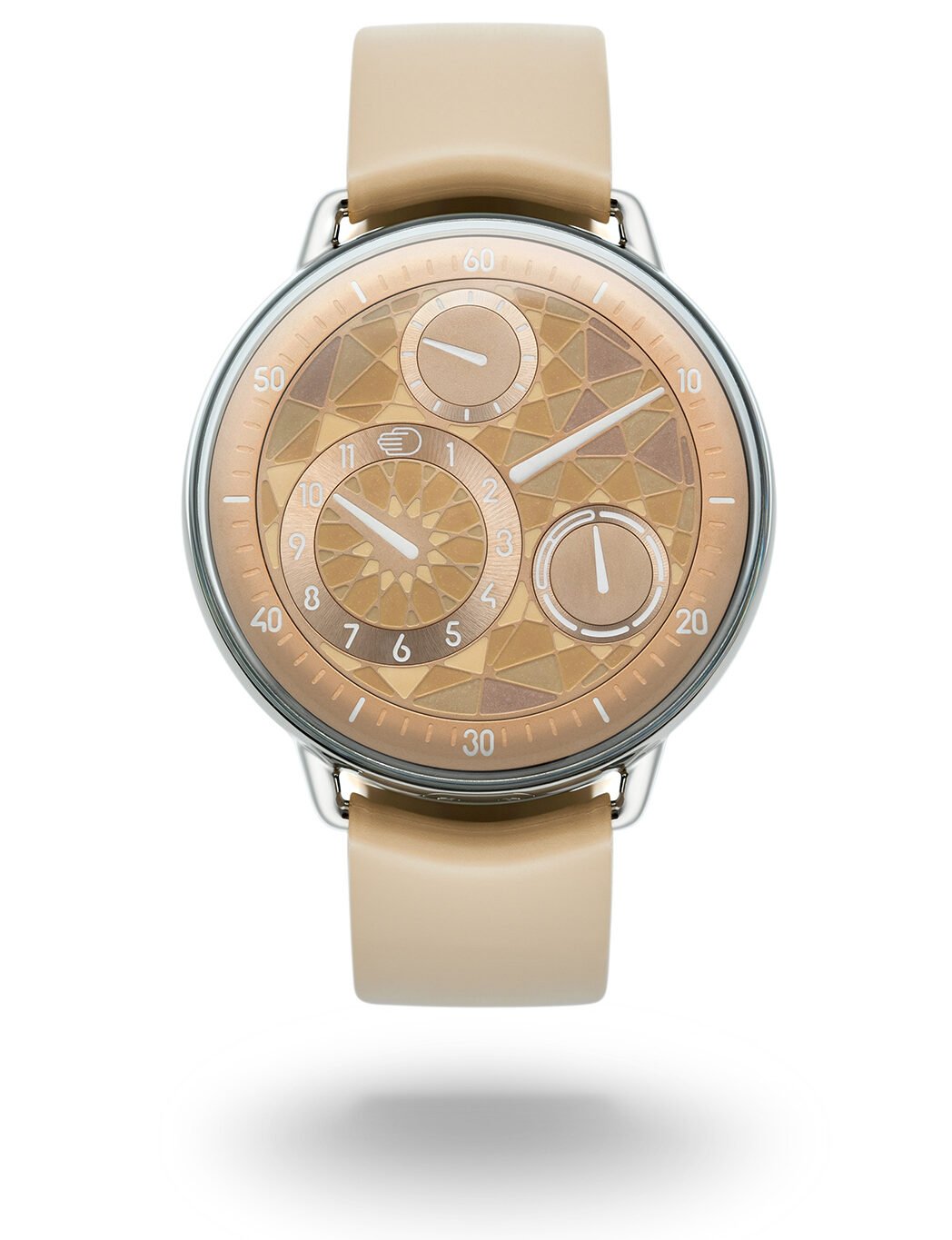 Final words
For some reason, I thought the skeletonized version of the mosaic dial was the ultimate way to show off that beautiful pattern. But I think Mintiens has found a way to surpass it with this lumed version. The fine layer of rose gold on top of the dial makes it look very nice in daylight, but the lume is a brilliant addition to make it look even better when it gets dark.
The Ressence × Ahmed Seddiqi Type 1° DX3 is a limited edition of only 35 pieces. It can be yours for CHF 23,600, which isn't a surprise if you're familiar with Ressence's pricing strategy. If you'd like any additional information, please check out Ressence's official website.
Let me know in the comments below what you think of this DX3, the cloisonné lume version of Ressence's Type 1°.
Watch specifications
Dial
Convex German silver dial (125mm radius) with 3 eccentric biaxial satellites inclined at 3° (hours) and 4.75° (seconds and day of the week) with cloisonné, filled with Super-LumiNova, and coated with rose gold
Case Material
Grade 5 titanium
Case Dimensions
42.7mm (diameter) × 11mm (thickness)
Crystal
Double-domed sapphire
Case Back
Grade 5 titanium
Movement
ROCS 1.3 (Ressence Orbital Convex System) module driven by the minute axle of a customized ETA 2892 base caliber — automatic and hand winding, 28,800vph frequency, 36-hour power reserve, 40 jewels, 27 gears
Water Resistance
1 ATM (splash resistant)
Strap
Beige rubber strap (20/20mm)
Functions
Time (hours, minutes, seconds, day of the week)
Price
CHF 23,600 (excluding taxes)
Special Note(s)
Limited to 35 pieces