The Top 15 Best Watch Bracelets — Rolex, Omega, Cartier, And More
Featuring some exciting new additions!
Designing a bracelet for watches is one of the most difficult things to do. I didn't just make that up, instead, this was said to me on multiple occasions by different designers and product developers. I am not a designer myself, but I can definitely judge a bracelet after having tried and seen so many watches in the last 20+ years.
I've done an article on the best watch bracelets before, but I thought it was time for an update. Taste changes, but I've also seen and tried some bracelets that were new to me (Moser certainly comes to mind), and immediately loved them. One is from a brand (Bvlgari) where their designer was one of the guys that told me it is one of the toughest challenges: designing a good watch bracelet. We've also seen some watch bracelet updates since the last article, like the new Omega Speedmaster bracelet. However, I do realize that it is a very personal matter of course, but let me share with you the best watch bracelets in my book. Also, I made this list a top 15 best watch bracelets instead of a top 10. There were some previous picks from the past which are classics and deserve a spot in this kind of overview.
The top 15 best watch bracelets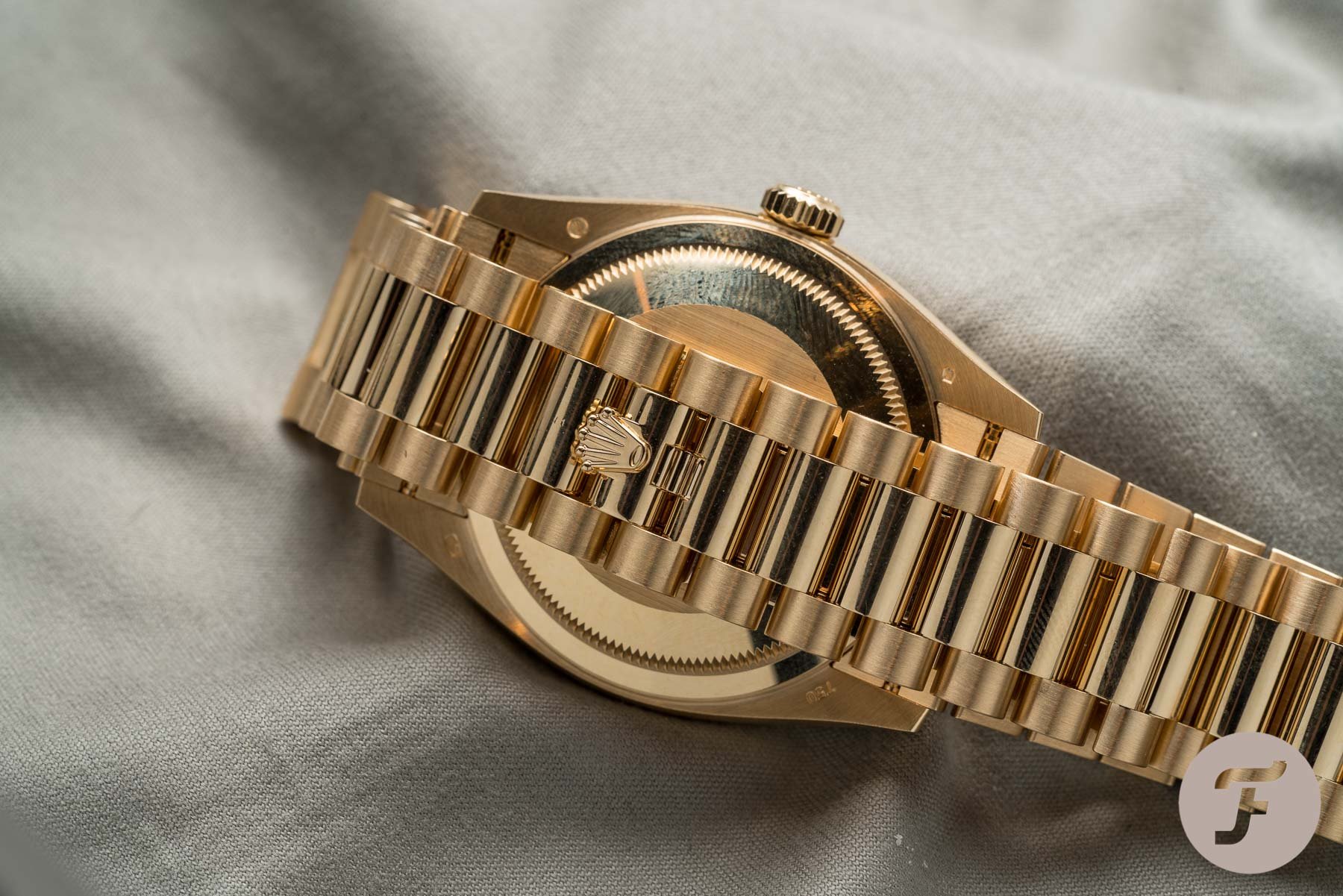 1. Rolex President
The undisputed King (or President) of watch bracelets. There's little that beats the sensation of wearing this bracelet on my wrist, despite having issues with the watch itself. The 36mm size is a tad bit too small for me, and the 40mm looks a bit out of proportion. I always find it funny that the Rolex Day-Date is often just called "Rolex President", especially in the USA. Even though this watch is also available on an Oyster bracelet. However, ever since a few presidents of the US wore this watch, it earned this nickname. In the past (1966 to be precise), Rolex nodded to this by using an advertisement that showed a wrist with the Rolex Day-Date of a man that holding a red phone in his hands, accompanied with the text "Mr. President's watch". Rolex was referencing American President Lyndon B. Johnson here, who was known to wear a gold Rolex Day-Date "President" along with several other interesting watches during his time in office. The concealed clasp is really attractive, as is the combination of polished and brushed finishing on the surfaces of the bracelet.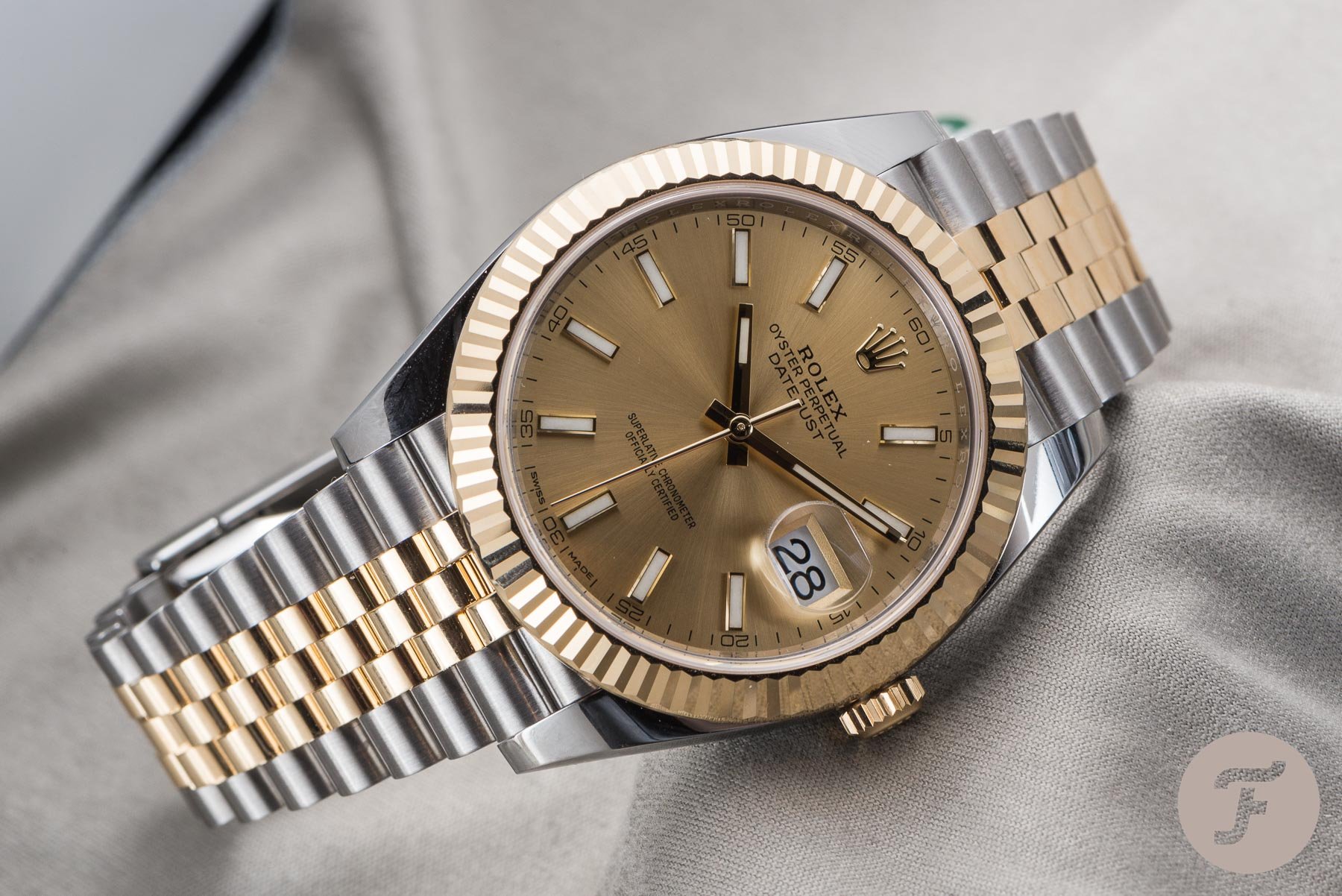 2. Rolex Jubilee
My first Rolex (back in 2002), was a Datejust on a Jubilee bracelet. There isn't a single doubt in my mind that this is one of the best watch bracelets in the world. It combines looks and comfort and the modern references even have Rolex's Easylink system to slightly adjust the clasp. Former models just had a couple of holes in the clasp, that you could resize yourself using a toothpick. Also worked fine. But the Easylink system is just genius. The Jubilee bracelet was first introduced in 1945, for the launch of the Rolex Datejust in the same year. Meanwhile, the Jubilee bracelet was also used for other Rolex models. This bracelet is like silk on your wrist.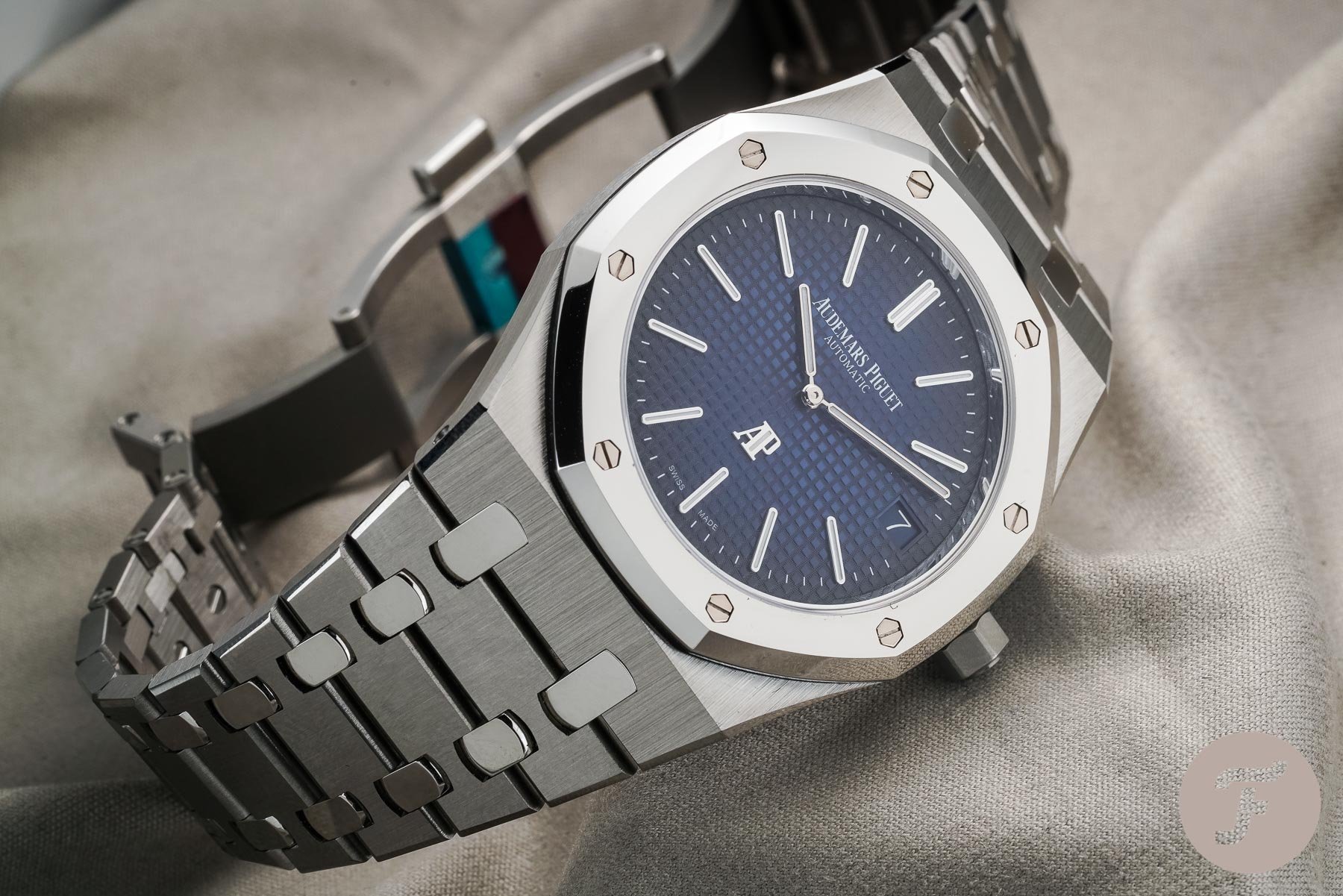 3. Audemars Piguet Royal Oak
One of my all-time favorite watches, the Royal Oak Extra-Thin (or "Jumbo") from Audemars Piguet. When I first saw an advertisement for this watch, I fell in love with it. I had no idea about Genta or the spectacular caliber 2121 movement inside. Part of the attraction of this octagonal watch that combines satin-brushed surfaces with polished angles and surfaces is its bracelet. It perfectly integrates with the watch case of the Royal Oak, and it wears very comfortably. I have a slight preference for the older iterations of the bracelet (pre-2012), as they are slightly thinner and have a single folding clasp that just looks a bit more elegant.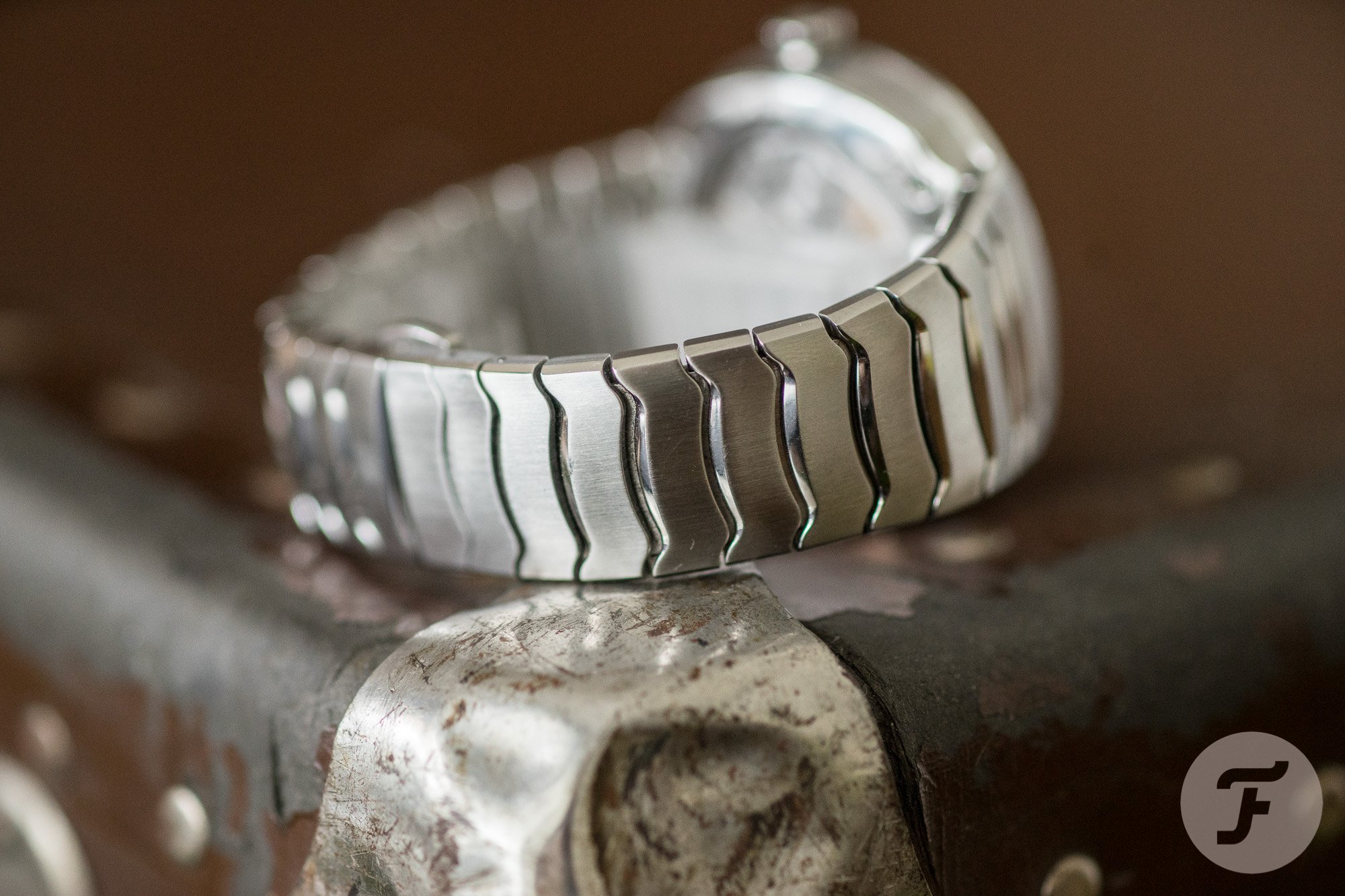 4. Moser Streamliner
The Moser Streamliner surprised all of us when it was released. A superb piece of work by Moser and Fratello's Mike Stockton was incredibly tempted to get one, as the size and fit of the watch were perfect for him. I tried it on as well, of course, and that bracelet is simply a masterpiece. We also had the perpetual calendar in our office for a while, and it quickly became the Fratello team's darling. To me, the bracelet reminded me of two designs from the past. One is the Wave bracelet from Ebel — which you'll further down this list — and the other one is the lobster bracelet from Omega. It isn't entirely the same thing (I know), but it just reminds me of it. The feel, finish and fit are just brilliant. A job well done by Moser. I can see this bracelet move up in this list of best watch bracelets in the future.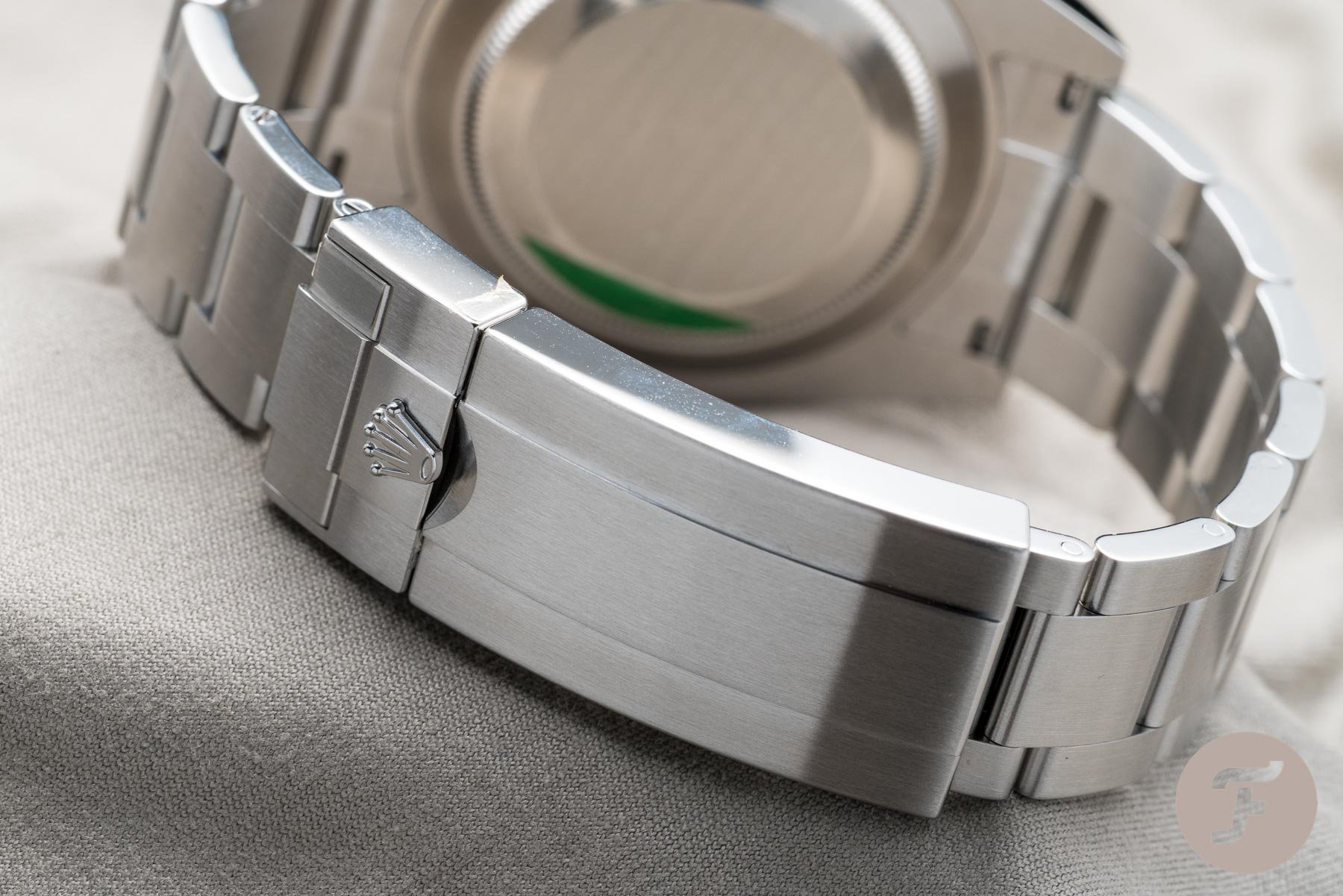 5. Rolex Oyster
Another classic in this list of best watch bracelets, and another strong contender from The Crown. This Rolex bracelet has its roots in the 1930s, but its development has never stopped. It goes with everything basically, it's very comfortable, and is very easy on the eyes. It also has an adjustable clasp (with the Easylink system) so you can shorten or extend the bracelet a bit, depending on the weather. This is probably also one of the most copied bracelet designs in the world. The Jubilee bracelet is more supple than the Oyster, but the latter is certainly more versatile.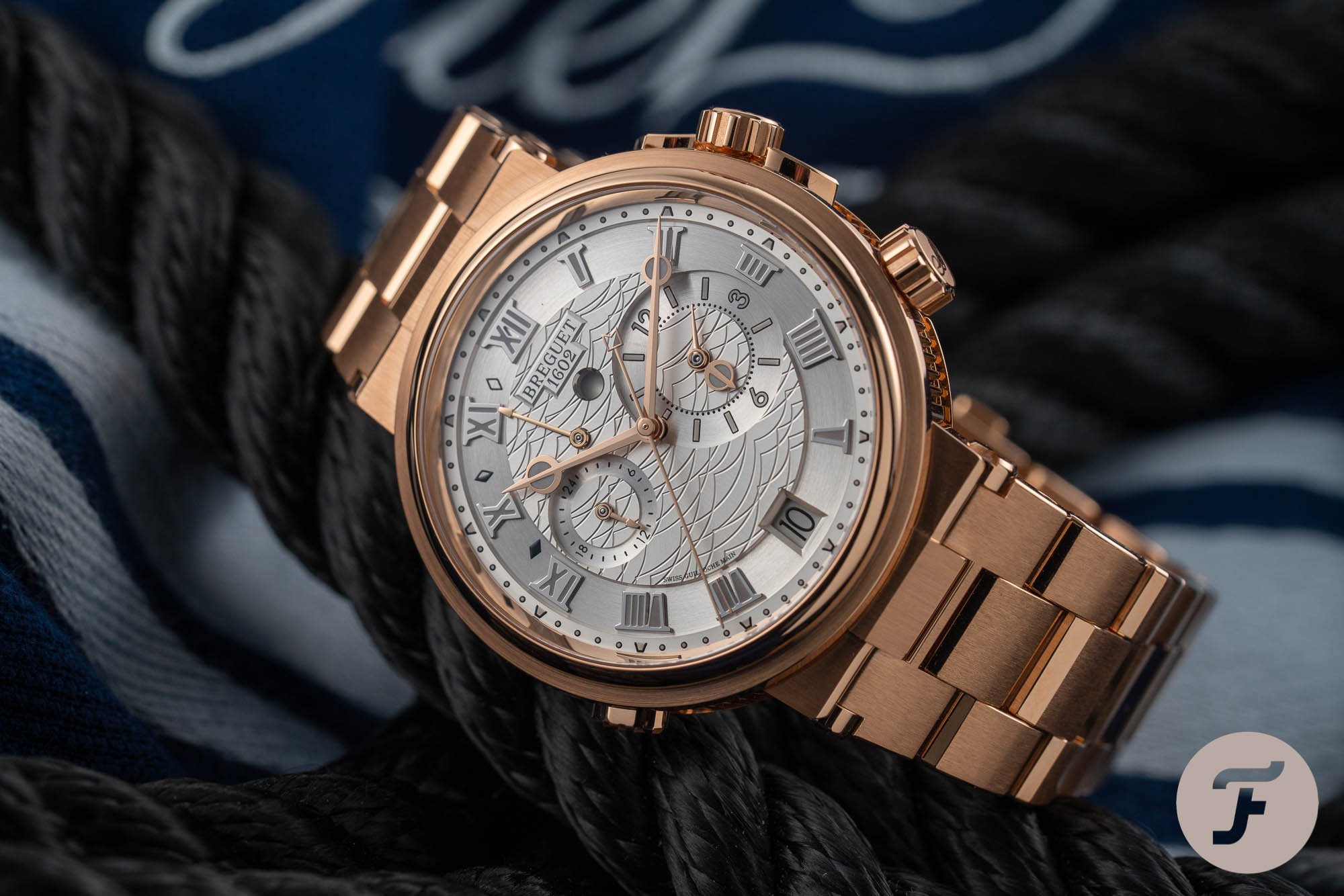 6. Breguet Marine
When this watch came into our office, I noticed a few of our team rolling up their sleeves and taking off their own watch. Luckily, I beat them to it. This Breguet bracelet is something else, it really made me rethink my opinion on the Marine collection. The Marine was never so much on my radar (I like the Type XX/XXI and Classique collection), but this bracelet changed that. What a beast! It's incredibly well made, and I personally think it is one of the best watch bracelets in the industry. One thing is certain, it doesn't get the proper recognition for that. Yet.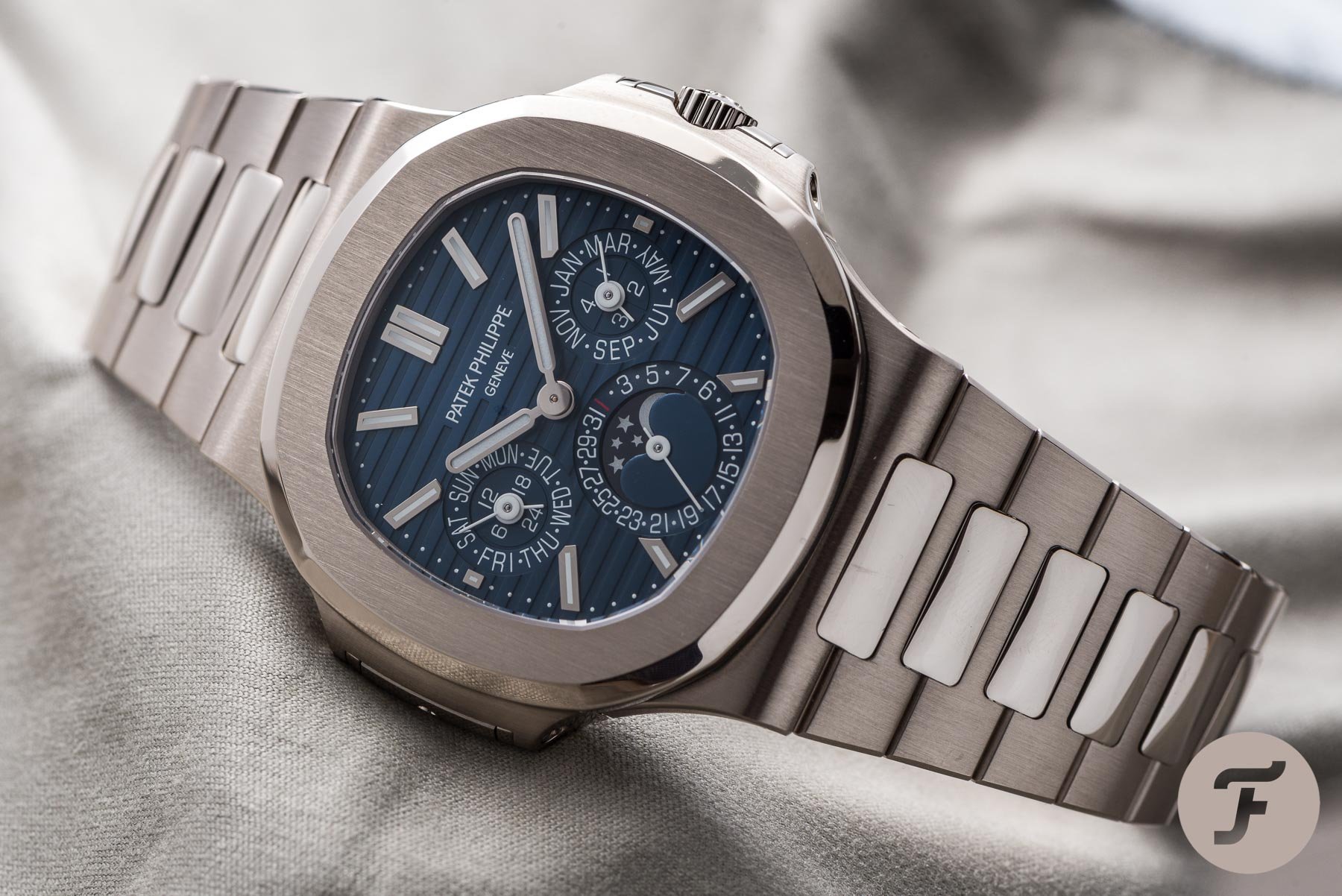 7. Patek Philippe Nautilus
Another classic that has been with us since 1976, the bracelet of the Patek Philippe Nautilus. The unobtanium, you could say. A super-smooth look and feel is what you get with this on the wrist, but definitely not as "integrated" as the Royal Oak bracelet. I write integrated with quotation marks, as it is of course integrated with the design of the watch, but it just doesn't do the job as nicely as the Royal Oak. That said, the bracelet does look a bit more sophisticated than that of the Royal Oak. I am just a bit more of a Royal Oak guy than a Nautilus guy, I guess!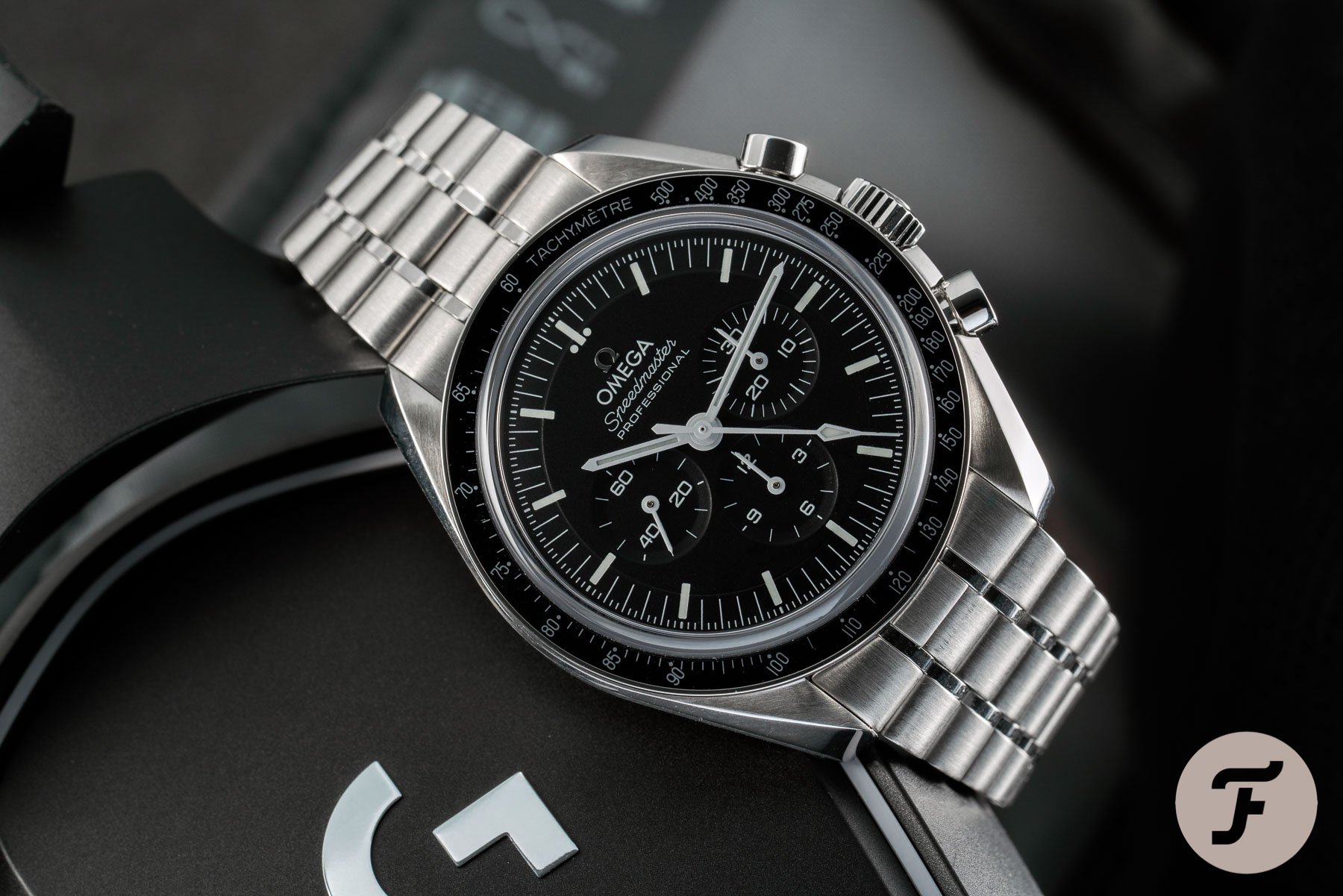 8. Omega Speedmaster
One point of criticism about the previous generation of the Moonwatch (1997-2020) was its bracelet. It was bulkier than the bracelets before that, and perhaps too bulky for the Speedmaster Professional Moonwatch. Omega listened and dove into its archives to see which bracelets would work better. They already introduced this new design back in 2019, on the Speedmaster Professional Apollo XI in 18ct Moonshine gold. When Omega introduced the successor of the steel Moonwatch, in January 2021, they also introduced a steel version of that Apollo XI bracelet. I have both in my collection, and it is definitely a very comfortable bracelet combined with a more refined look than it used to have. It doesn't have an easy adjustment system in the clasp like the recently introduced Speedmaster Chronoscope bracelet, but Omega told us that this will be a future update for sure.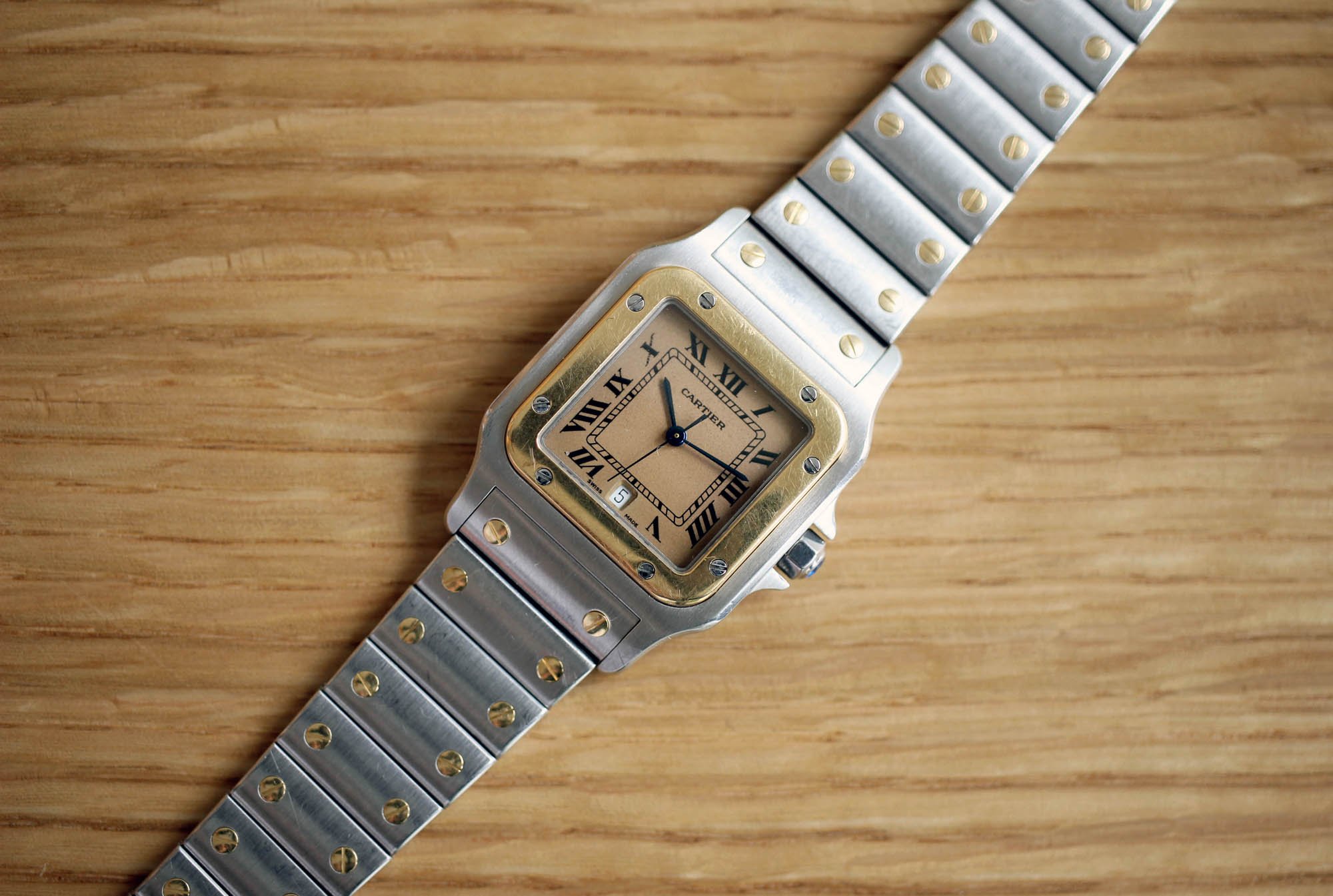 9. Cartier Santos
The Cartier Santos model I am talking about was introduced in 1978. It was the first all stainless steel watch for Cartier. All Santos Dumont models were only in gold or platinum. The bracelet received a few updates during the years, but only on the inside of the bracelet. The typical screws remained. Then, Cartier introduced the Santos Galbée. A similar design, but a slightly bend case and slightly domed links in the bracelet. In 2005, the Galbée XL was introduced, with a similar design, but bigger. Early 2018, for its 40th anniversary, the Santos was re-introduced with an in-house movement, new bezel shape, large(r) case, and a new bracelet. Easy to adjust by yourself, using the micro-pushers on the inside of the bracelet. Shown above is one of the older versions though. A classic!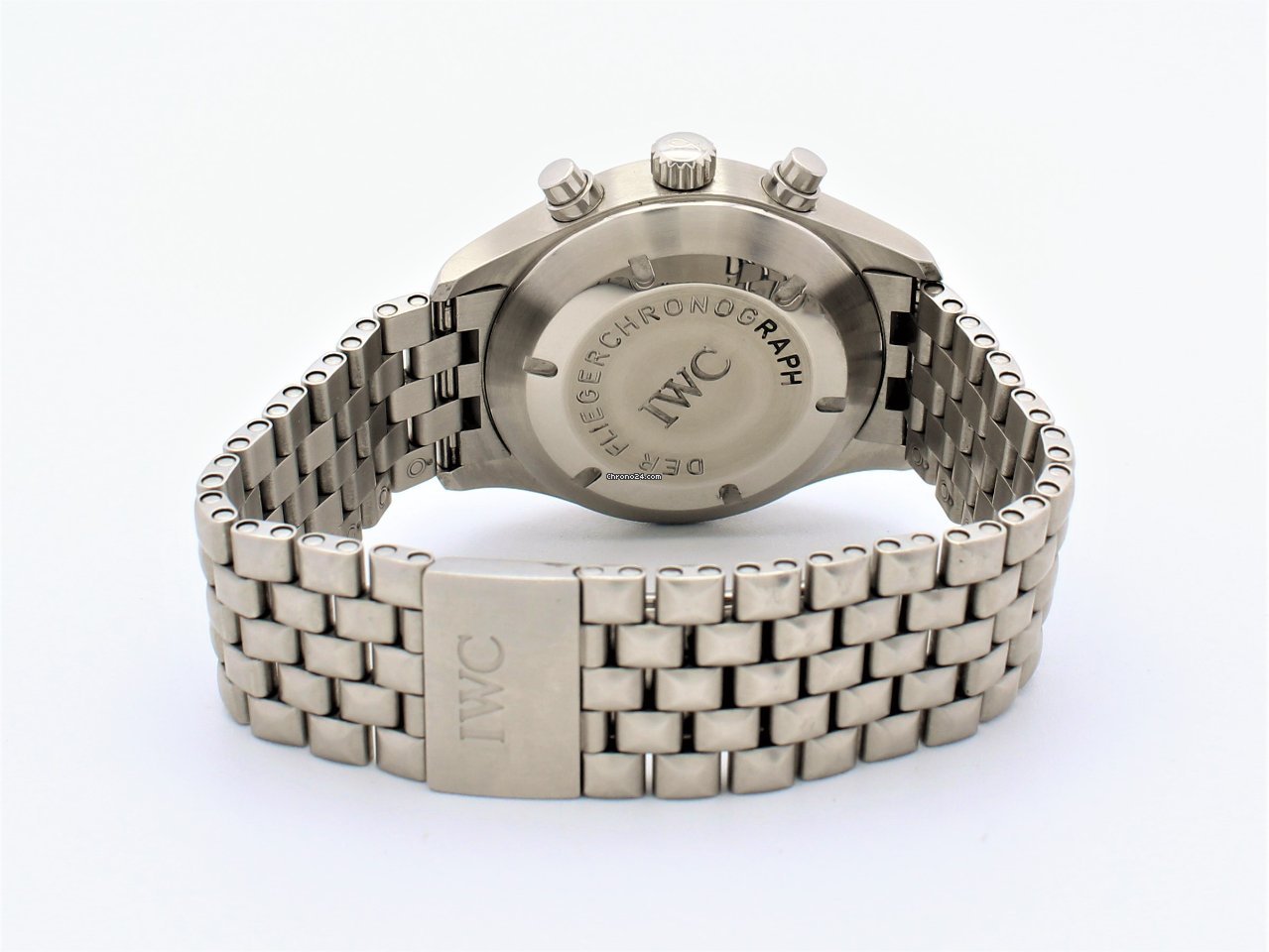 10. IWC Pilot
This isn't the most recent version of IWC's Pilot's watch bracelet, but it is one I like best. The silky feel is quite something, and the design fits the IWC Pilot's watch nicely. Easy to adjust with the pusher system inside the links, a feature they kept in the current/new bracelets as well. Back in 1999, when I purchased my first Speedmaster, I was actually comparing the Pilot Chronograph to the Omega, going back-and-forth between them. The bracelet was one of the elements that spoke for the IWC, but we all know which watch I took home in the end. That said, I still keep searching Chrono24 for a nice deal on an IWC Pilot's watch with that specific bracelet.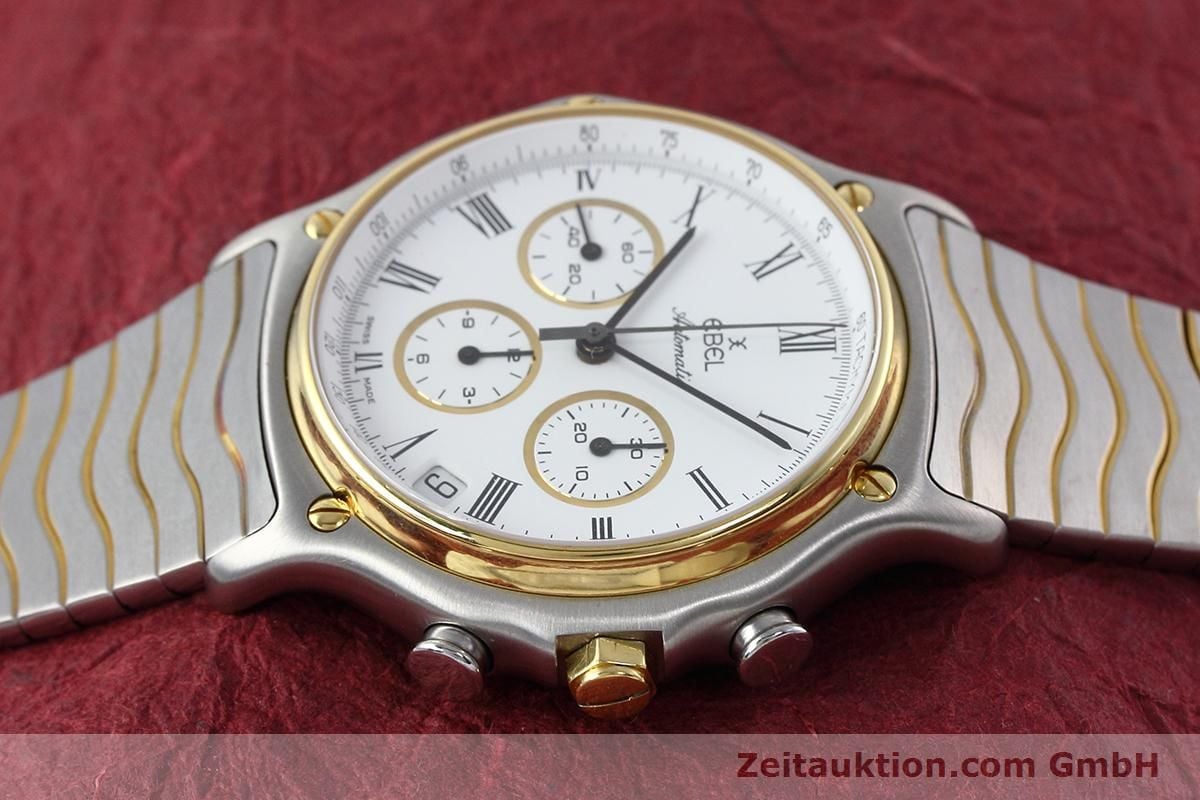 11. Ebel Wave
I kid you not, I had to check whether this brand was still alive and active. Awkward! It seems though it is indeed still around it's now mainly producing ladies' watches. However, back in the day (the 1980s and 1990s), this was a cool brand in my opinion. I wonder how it could have messed it up so badly. Anyway, the Ebel chronograph watches with El Primero movement were awesome. Even Don Johnson sported one in Miami Vice. The bracelets on the Ebel Wave model were something else, perhaps still are. The flat stainless steel bracelet with the wave pattern did not only look good, but it was also very comfortable as well. The downside used to be how it was attached to the case, with two screws from below. This resulted in the bracelet snapping off in sometimes. Anyway, now you also see the resemblance with Moser's bracelet in this overview of best watch bracelets.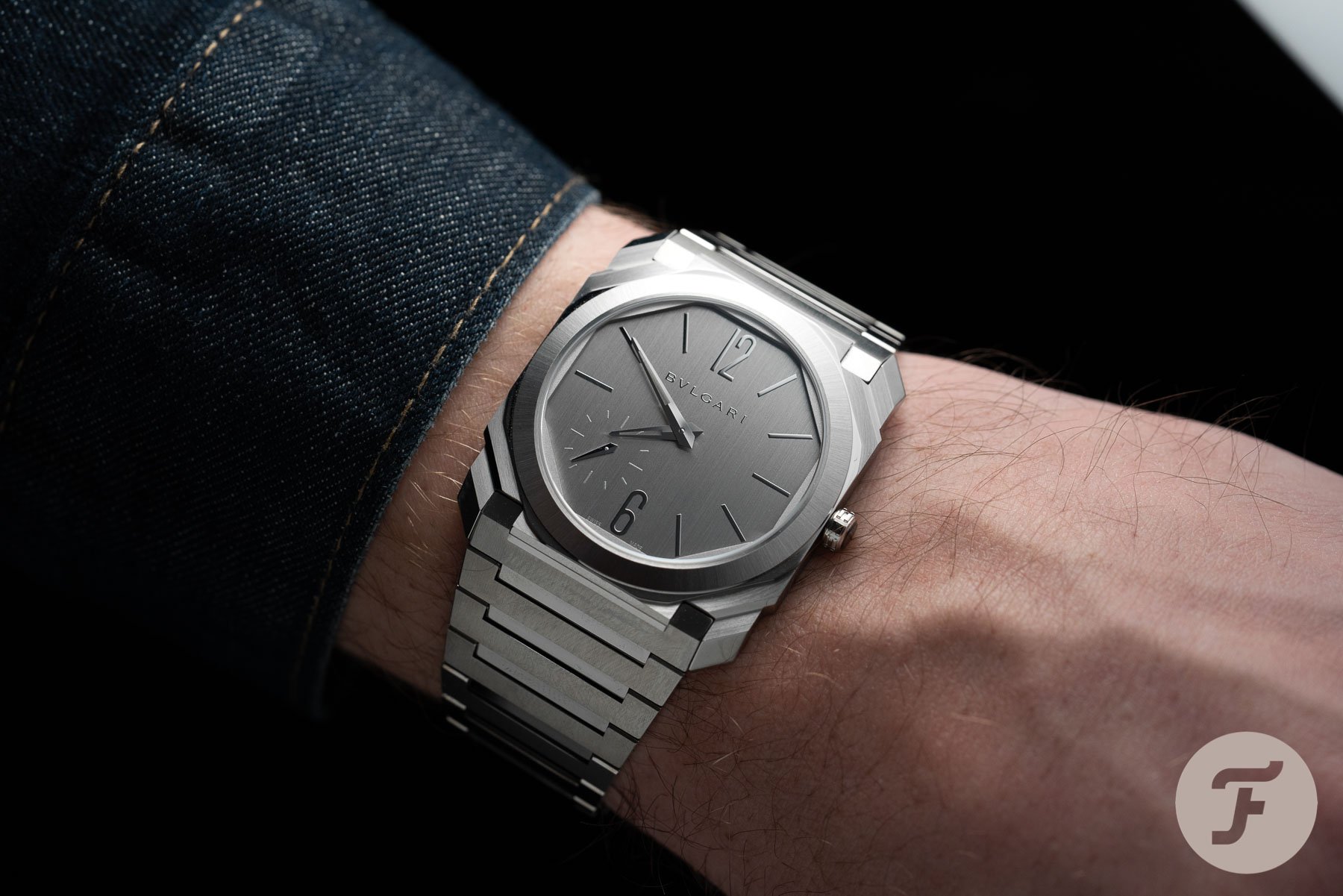 12. Bvlgari Octo Finissimo
Bvlgari did a wonderful job in creating a new icon in such a short time. You can easily spot an Octo Finissimo from a mile away. Although the watch is also available on straps, the bracelet is an integral part of the watch in my opinion. Whether that's the steel, titanium, or gold version, they perfectly match the design of the Octo Finissimo. Just like the Octo Finissimo design, it's thin and refined and this is being reflected in its wearing comfort.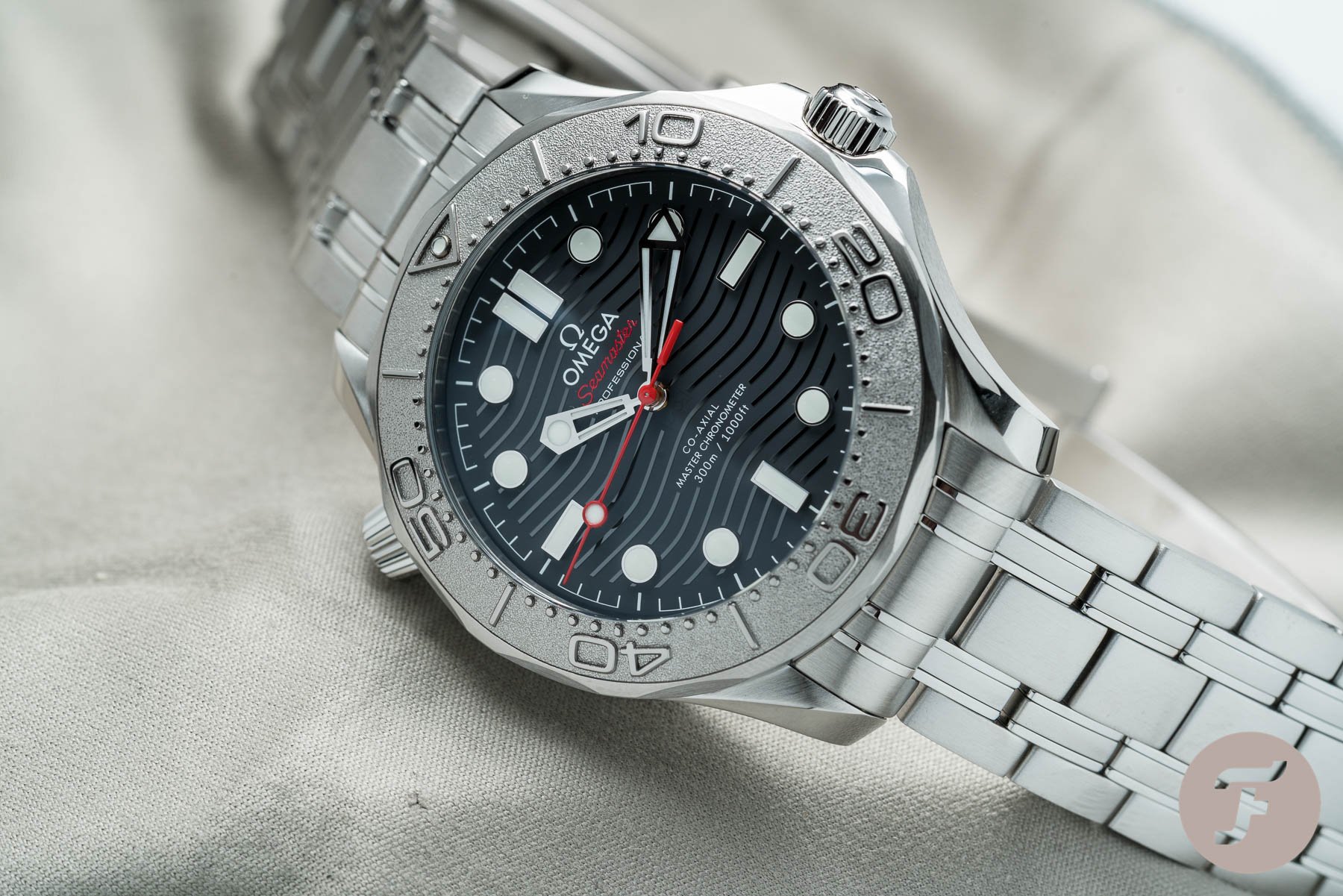 13. Omega Seamaster 300M
You either love them or you hate them, the Seamaster 300M "Bond" bracelets. Admittedly, they look very 1990s with their array of links, but they are very sturdy and comfortable. They are also a bit more outspoken than the Speedmaster (style) bracelet. A little diving extension is there to wear over your neoprene wetsuit. Micro-adjustment was not possible for the first generations but is now. There is (and was) also a version that consisted of titanium, Sedna (rose) gold, and tantalum. In the picture above there's the Nekton edition of the Seamaster 300M with the modern version of the famous 9-row bracelet for the 300M.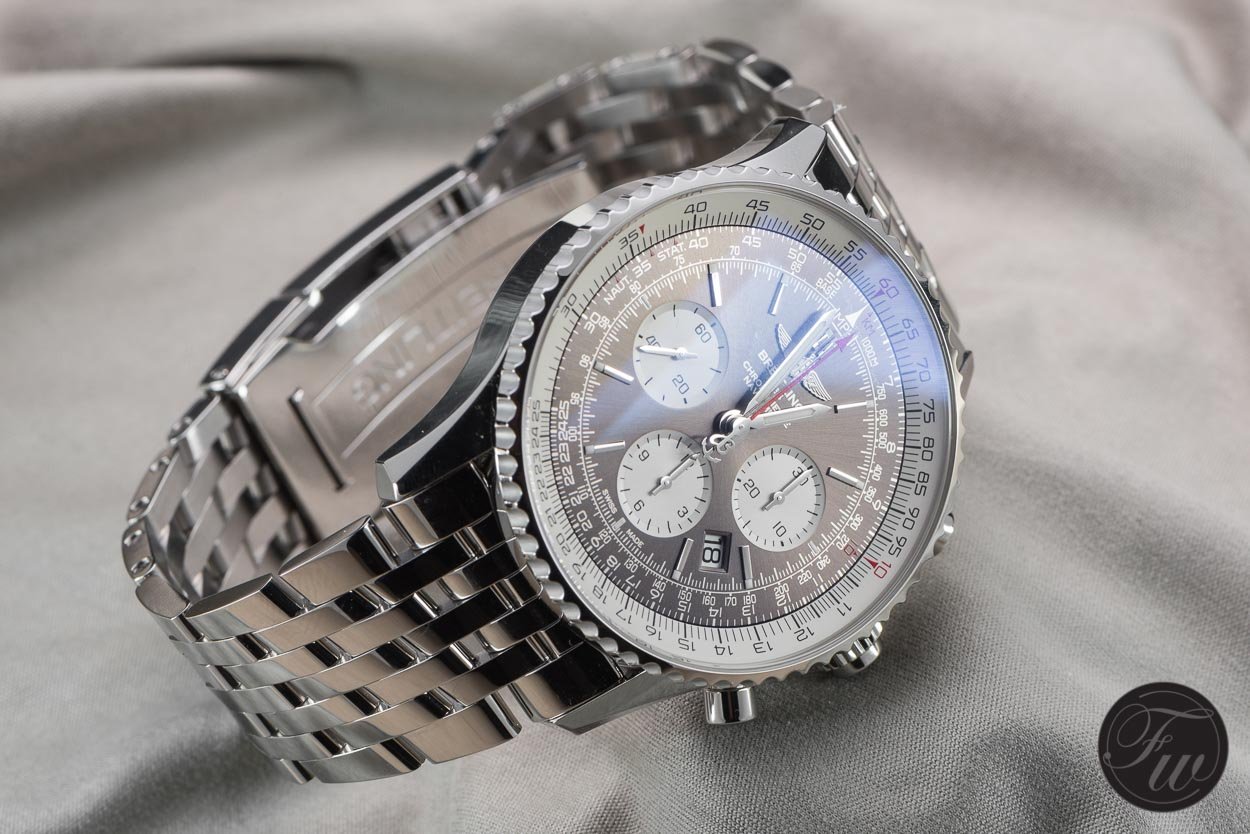 14. Breitling Navitimer
Comfort, style, and build quality. Those are the three words that come to mind when thinking of the Breitling bracelet, pictured above on the Navitimer watch. The style of this design has been copied often, but to me, it is just very recognizable as a Breitling bracelet. In a previous overview of the best watch bracelets, I included the rouleaux bracelet. But when trying a vintage one on, I also realized it was driven by nostalgia a little too much (and Seinfeld). I don't think the quality was that good, and the new rouleaux bracelet tackled that, but it has become a bit clunky. Definitely a beautiful-looking bracelet, but in the end, I am voting for Breitling's Navitimer bracelet.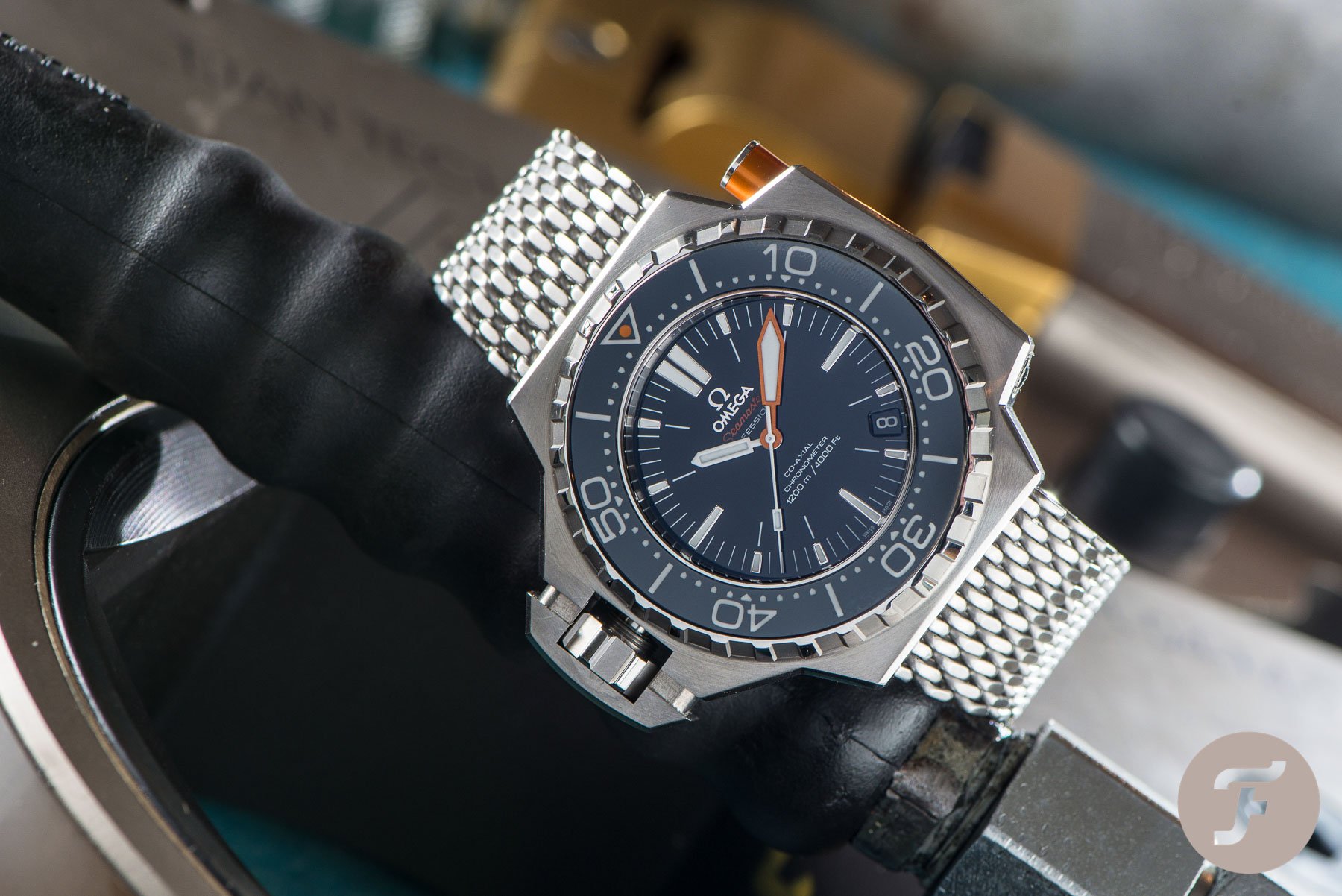 15. Mesh
Not entirely fair, as I am talking generic mesh bracelets here. But the good thing is, you can find them basically anywhere in different sizes, so you can add them to your watch. The mesh is so smooth and supple, that there is no real reason not to own one of these bracelets. Besides, a couple of brands use these mesh bracelets (branded of course), like IWC, Omega, Breitling, Eterna but also lower-end brands like Skagen. The people at StrapCode for example, also sell a wide variety of them. Watch Gecko also has a couple of good options. If you've been following us for a while, you'll have probably noticed some of our team members are really favoring the mesh bracelet from Forstner as well.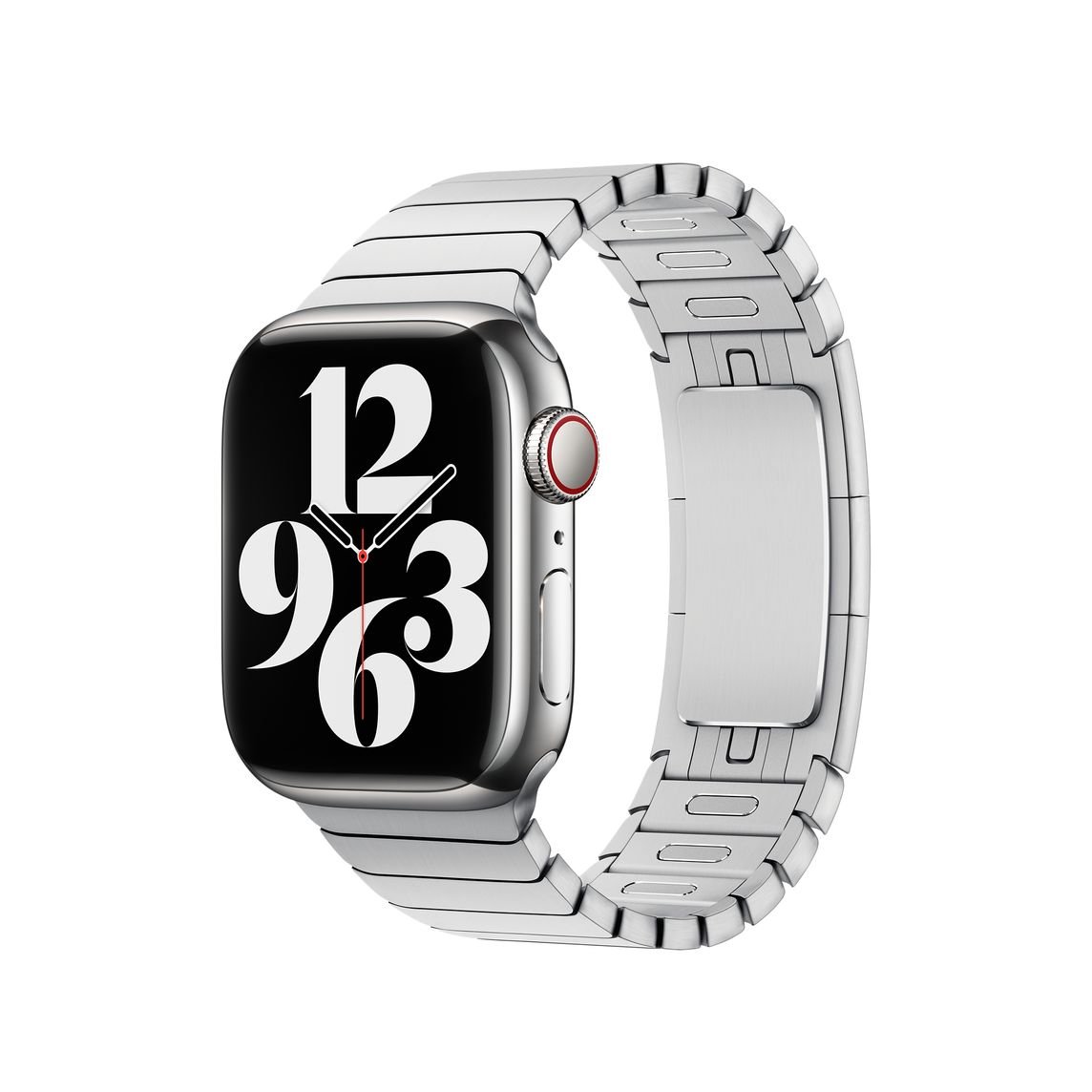 But here's the thing…
Let me start by saying that I don't think Apple watches are a threat to luxury Swiss watches or mechanical watches in general. They might be are to the Swiss watch brands who started doing their own smartwatches, but those who love their Rolex, Omega, Breitling, Patek, Seiko, or whatever mechanical piece, will not swap it for an Apple watch. However, what Apple did proper though, is that €350 / $350 steel bracelet for its watch. That's a piece of engineering I would have expected from a Swiss watch brand that has been in the watch industry for decades, or sometimes even for centuries.
Looking at the steel Apple watch bracelet (available in steel and in black steel), it is just mind-boggling how they can do this for €350. Of course, it needs to be affordable for a watch of similar pricing, but it does show that a lot of manufacturers of mechanical (luxury) watches, should go back to the drawing board with a face turning slightly red. George Cramer wrote an article on this Apple bracelet, designed by Marc Newson a while ago here.
Your Best Watch Bracelets?
These best watch bracelets are, of course, my own favorites that I've tried and experienced over the last two decades or so. You might have a completely different opinion of course. Funny thing is, that Rolex is taking 3 positions in my Top 10 best watch bracelets overview. I think the older models are at least better than the current one(s). The mesh bracelets are a bit generically mentioned in my article, but I think you catch my drift. Omega showed how it's done with the titanium mesh bracelet on the Seamaster 300M NTTD edition, for example. But I also have enjoyed the mesh bracelets on Breitling watches, for example.
It would be very interesting to learn about your favorite steel bracelets, so if you have any, please list them in the comments below!