The Watches I Took On My Summer Holiday — Thor's Picks From Seiko, Vero, And Furlan Marri
A studied blend of contrasts or a psycho's selection?
For me, this summer underlined the need for environmental action as I'm back home in Norway, but the heat is never-ending. At 29°C in the middle of August, the summer will not end, and the predictions for the future are simple. The southern parts of Europe will heat up to such a degree that the flow of tourists will reverse, and they will come up north to more temperate weather. With the scales tipping 40°C in Italy in mid-July, the signs are already here, so act on them. Now I'll apologize for my Greta Thunberg moment and get back to the subject — the watches I packed for a hot holiday.
With my collection in a state of consolidation, you would think it would make for an easy choice. Perhaps just one watch? Nope. Unlike Brandon and Ben, I would lose my mind for the lack of choice. I sometimes change watches twice a day, so I usually bring three, and even sticking to that was tough. I haven't got a Rolex, so the wrist-thievery aspect is irrelevant, but I baby my watches, so I brought a tough one for traveling and excursions. The other two were a fave sports watch that can stand both the heat and the sea and a slim, dressy number. A pretty good starter collection if you're new to the game, and — oh, the horror — two of them were non-mechanical. With two kids in tow, peace of mind is important (and usually never found), so go figure.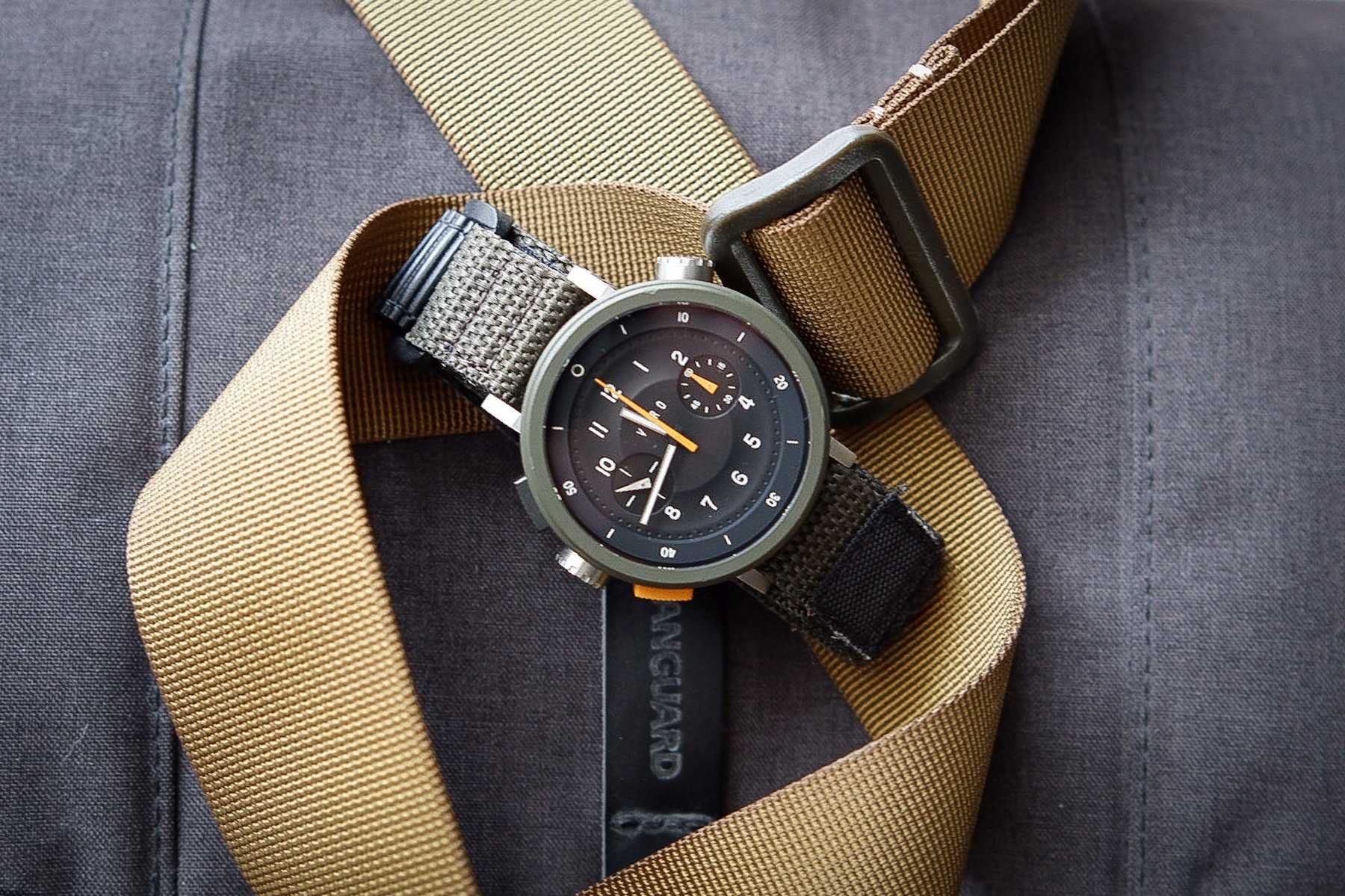 It's all in the name — Vero Workhorse
Vero makes tough small-brand watches, and the Workhorse is a case (pun intended) of thinking out of the box. This aptly named piece is a great example of form following function with a masculine 44.5mm puck-shaped case. It wears compact with super-stubby lugs, similar to the Seiko Tuna. The steel case with a dark olive ceramic coating will take a proper beating. Coming on a MoonSwatch-ish Velcro strap, it wears soft, feels battle-ready, and is easily washable with its 120m depth rating. The tough-as-nails Vero Workhorse has a sensible quartz Miyota movement with a most function-forward leftie chronograph activation. As a super-legible sports watch that doesn't look like anything else, it has charmed me. Except for my cheeky F-91W, it's the perfect travel buddy, lives up to its name, and is damn cool. At US$425 from Vero, the value speaks for itself.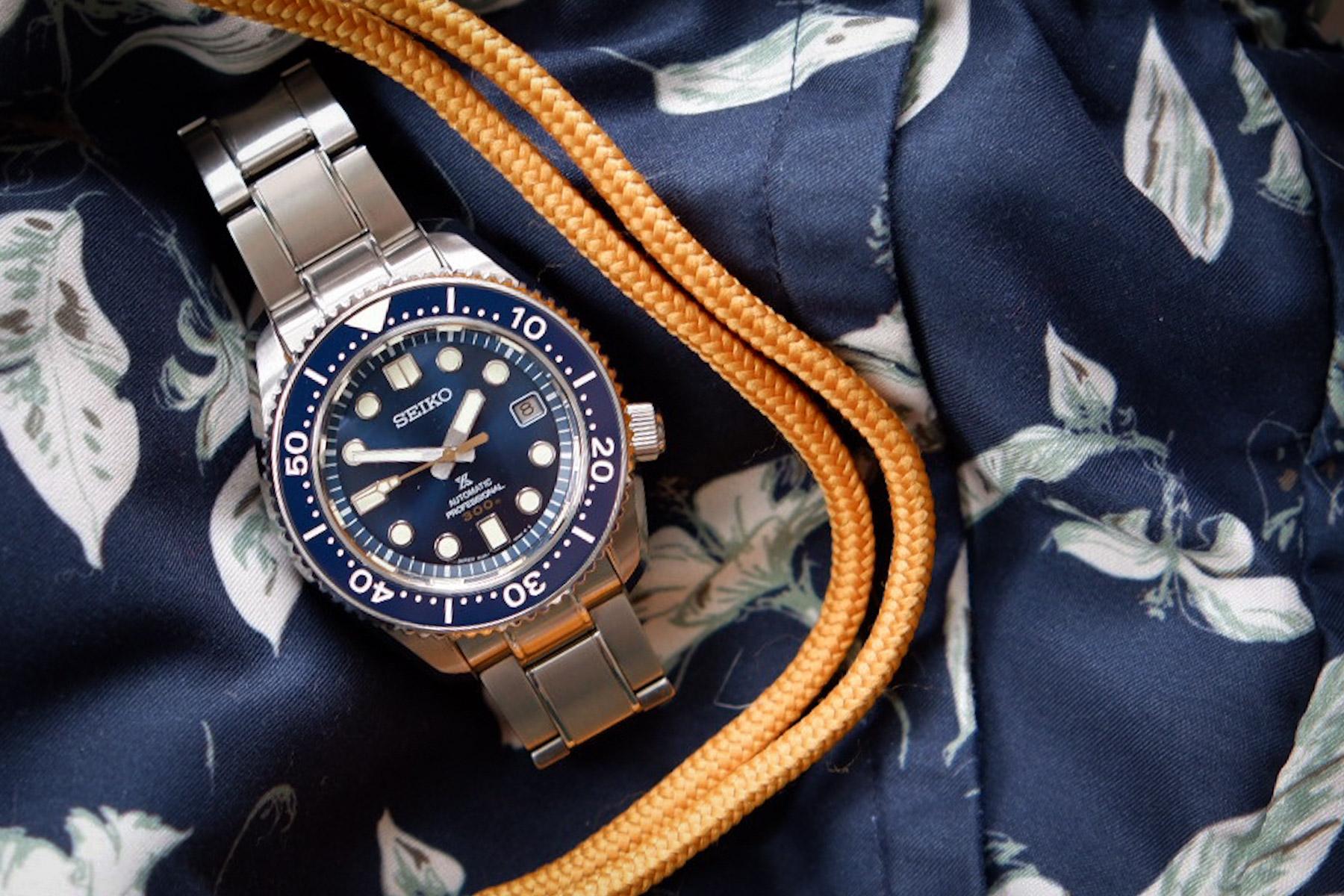 My favorite sports watch with a touch of Zaratsu — Seiko SLA023
The SLA023 Marinemaster 300 (still an MM300 unofficially, bro) was my best purchase of 2021. In a year where my unloved Fifty-Eight got sold, this was a Seiko grail, for real. In the heat, the bracelet is a great way to stay less clammy-wristed, with the ratcheting diver's clasp ready when my heated arm expands. There is a conflicting nature to the SLA023, though, which fits me perfectly. I'm well aware that it is an undefeatable tool watch that will dive many leagues under the sea with ease. And yes, it will shrug off the odd scratch from punching an attacking Great White in the teeth while descending, but the Zaratsu stops me.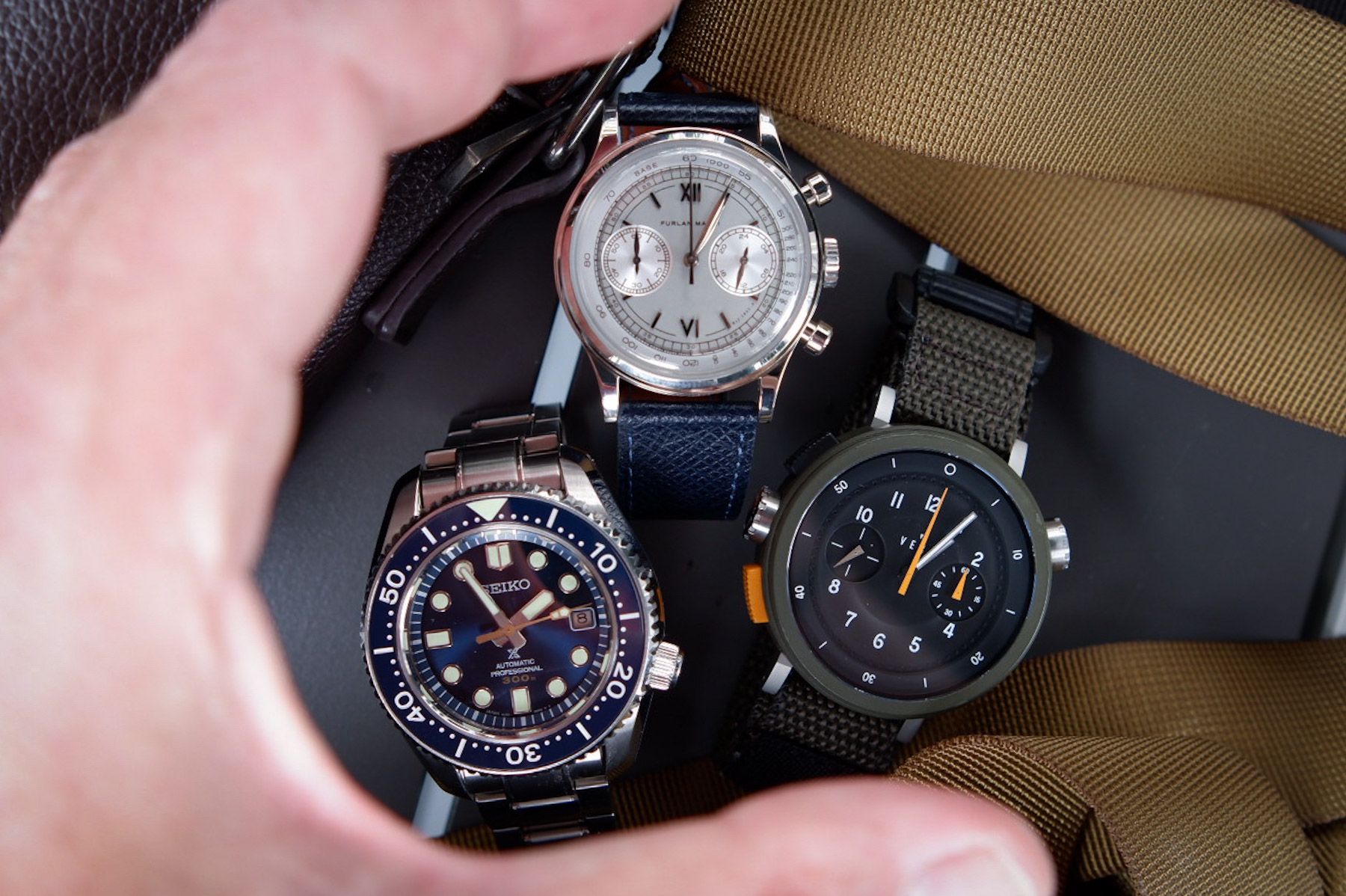 The dazzling blue dial and applied indices are set deep, very deep, inside a Grand Seiko case. No, not officially, but that large 44mm case is hand-finished in a Grand Seiko studio within a Japanese forest. And I can feel it. From the silky-smooth and ergonomic sides to the heft and sparkle, it's way too big a tool to be such a looker. So my SLA023 remains slightly ironically babied and adored, never touching the scratchy beach sand or being left on while I scramble up the rocks to dive off a rocky pier. Nevertheless, its place as my favorite sports watch is still unshakeable, and I wore this the most on my holiday, even if I'm not man enough to scratch it up. This one's available for €3,200 from good Seiko retailers.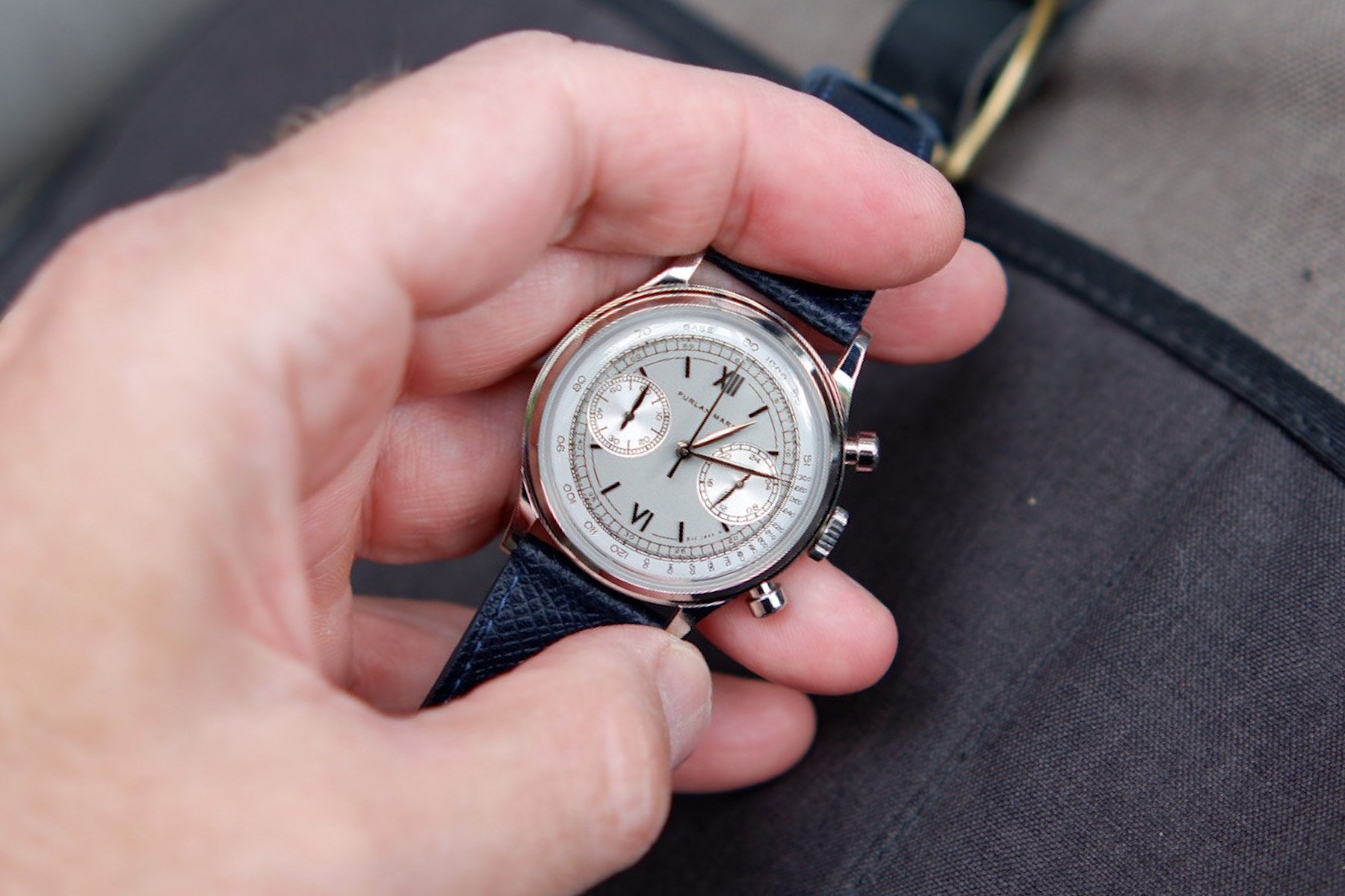 Cocktail hour with the Furlan Marri Mr. Grey
Call me old-fashioned, but I still believe in dressing up for dinner, even at 29°C. The concept of the dress watch might be dead, but there is something about making an extra effort. There is a reason Furlan Marri watches are seen on the Instagram feeds of Patek collectors in Qatar (I see you, @bouof), and it's in the details. This is the brand that made me consider the mere notion of a mecha-quartz movement, and why? The slim three-piece vintage case is pure mid-century nostalgia with those curved lugs. It's a strap monster too, today on a textured navy strap acing a game of contrasts with the grey dial. This Mr. Grey version was a well-deserved GPHG winner last year, and like the SLA023, it's a sure-fire keeper. It's sold out now, but Furlan Marri has a permanent chronograph collection being restocked in October.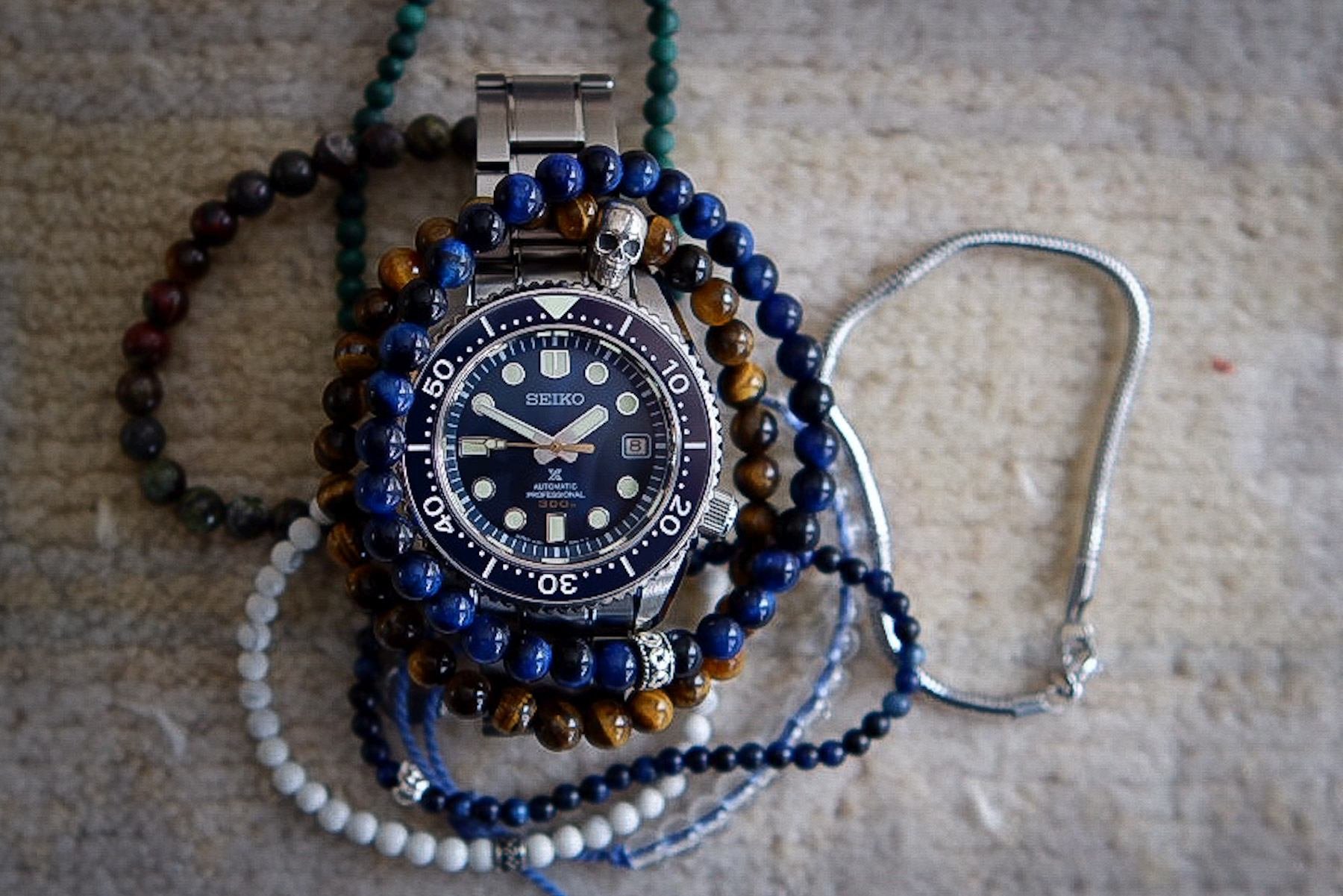 It takes a vain man to match up his watches with bracelets
Oh, how I made myself wince when I wrote this subheading, but self-irony is the spice of life. I blame my Italian wife for the bracelets. She's always got a good stack on, and it has rubbed off on me. I'm not happy without a bracelet on my right wrist to balance the watch on the left. In the summer, I go all-in with two, three, or even four. It's all about personal taste. Me, I embrace the fact that men are allowed to wear a bit of wrist-bling in 2022. I recommend you to have a look at Baxter & Baxter in the UK and my fave summer plastic beads from 4Ocean that make a full circle of my eco-intro. They are made from recycled ocean waste, and the proceeds go to a remarkably important cause. Go, Greta!
What about you, Fratelli? Are you crazy enough to manage an entire holiday with one watch, or do you pack an arsenal of wristwear? Let us know in the comments, and share your favorite holiday watches.
Find me and follow me at @thorsvaboe