The Watches I'd Buy Today If Money Were No Object: Daan's Picks From Patek Philippe, Cartier, And Ressence
Now I can finally get that 5750P minute repeater, a skeleton Tank, and that mind-blowing Ressence!
It's funny how your watch budget pulls your focus toward specific watches. I tend to pay a lot more attention to watches below the €10,000 mark simply because that's just what I'm comfortable spending on a watch. So automatically, watches in that price range will pique my interest more than the ones above €10,000. But just like everybody else, I too have dreams. Of course, I read and write about many watches that are above my budget. Every once in a while, one of those watches plants itself in my memory. And today, I can finally come back to those watches and tell you about my dreams!
Both Thomas, who kicked this series off, and RJ went completely crazy with their infinite cash. I think I'll stick to just three options today, but they'll be well-considered ones because we're talking about a lot of money here. And now that we're talking money anyway, I'd like to get two bodyguards included with these watches as well. Otherwise, I just wouldn't feel comfortable at all wearing these pieces out in public. All right, let's start dreaming!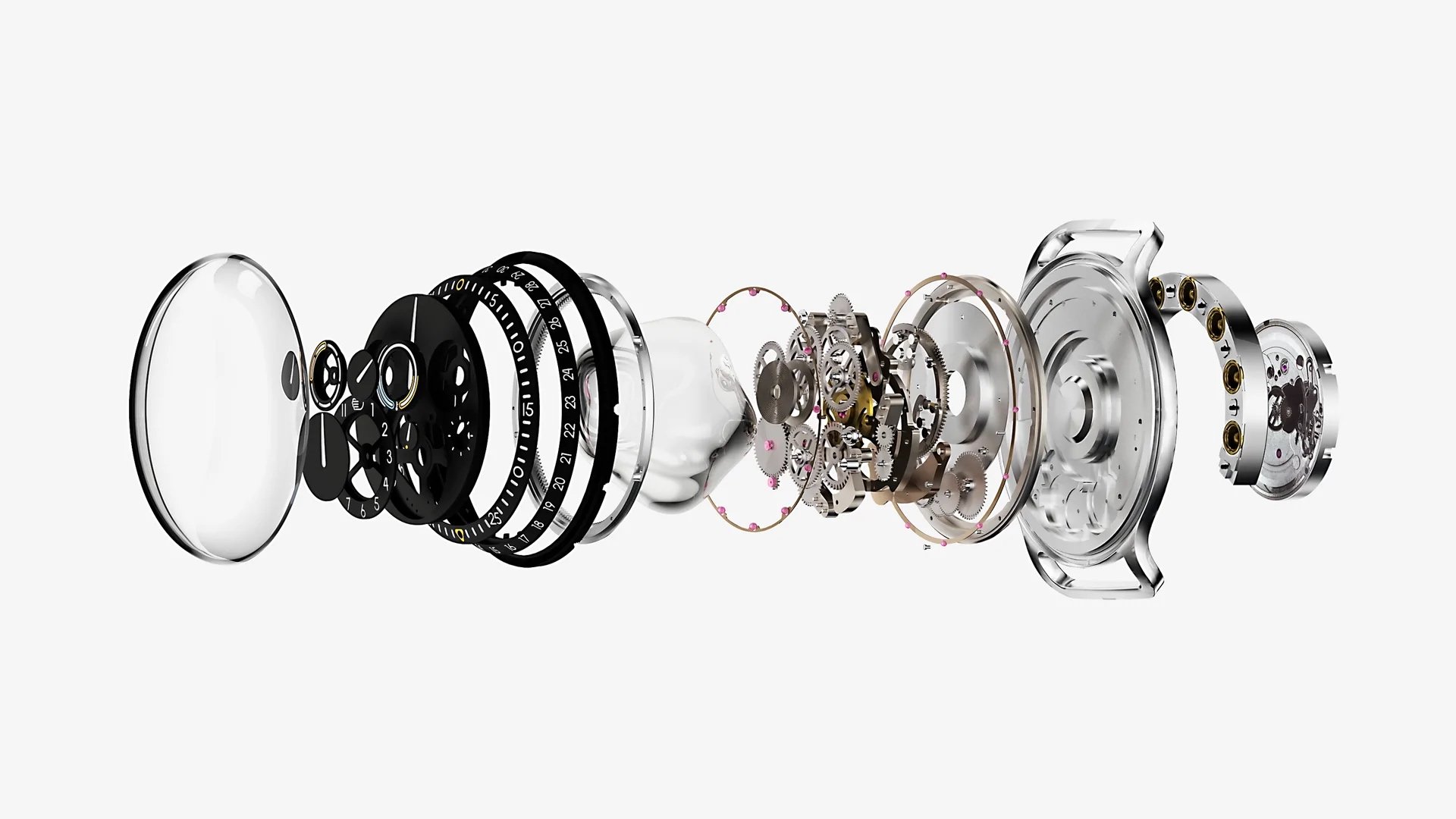 The Ressence Type 3
The first one on my list would be the Ressence Type 3. I just think Benoît Mintiens has found such an original and good-looking way to display time. It's different from all the other watches out there, but it's still so readable and, above all, very enjoyable to look at. I'm sure I'll need some time to get used to the dials instead of traditional hands. But who needs a watch to tell them the time anyway? In the end, it's all about enjoying what you're wearing on your wrist, right?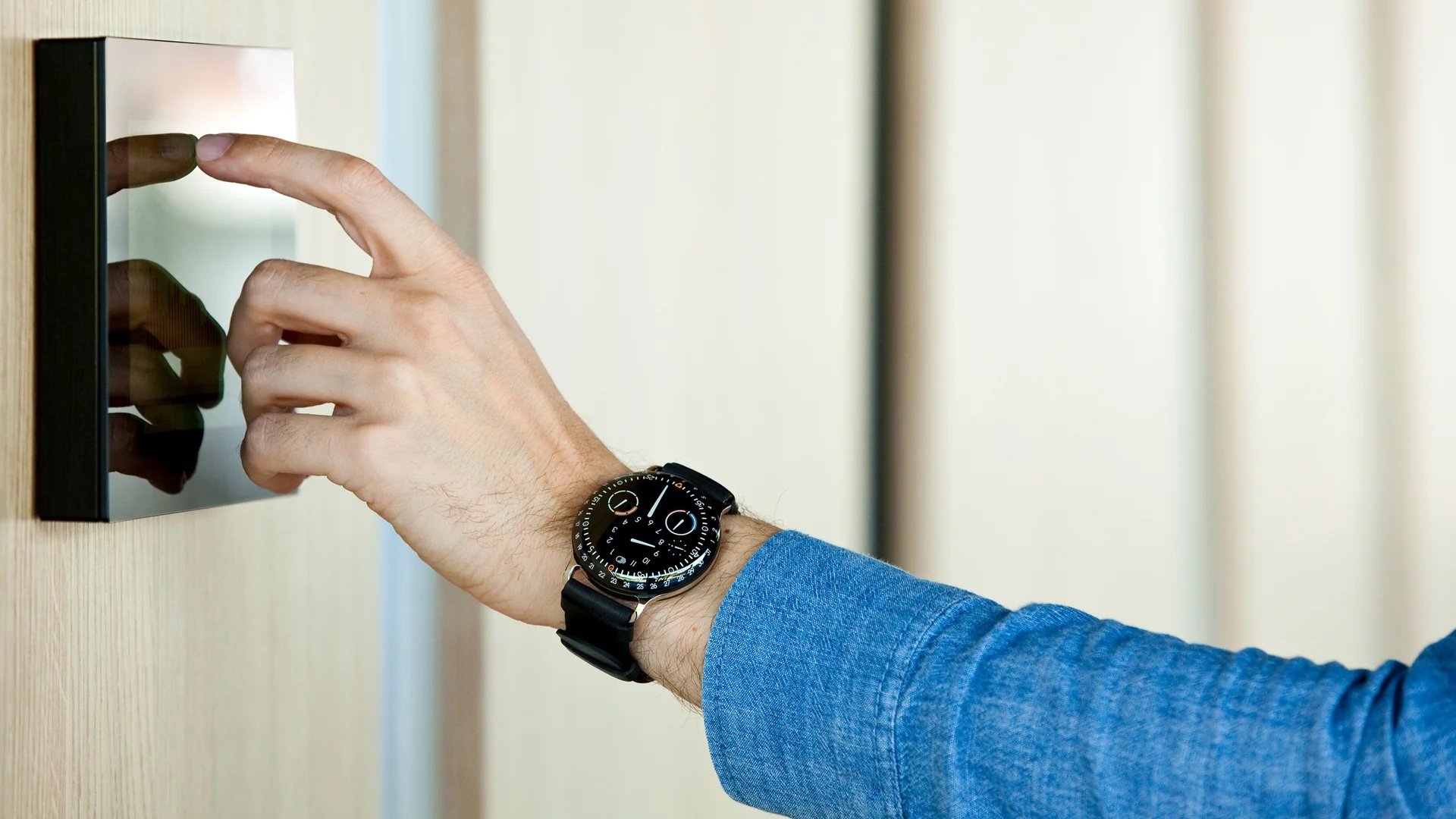 I've looked at the Type 1 Squared before because I like the cushion-shaped case in combination with the Ressence Orbital Convex System. It's a very nice blend between the classic case styling and a more modern dial. And it's one of the more "affordable" watches in Ressence's collection. I've never actually considered it, though, because I see a watch like this something of as a bonus watch. Plus, a little over €15,000 is a lot of money.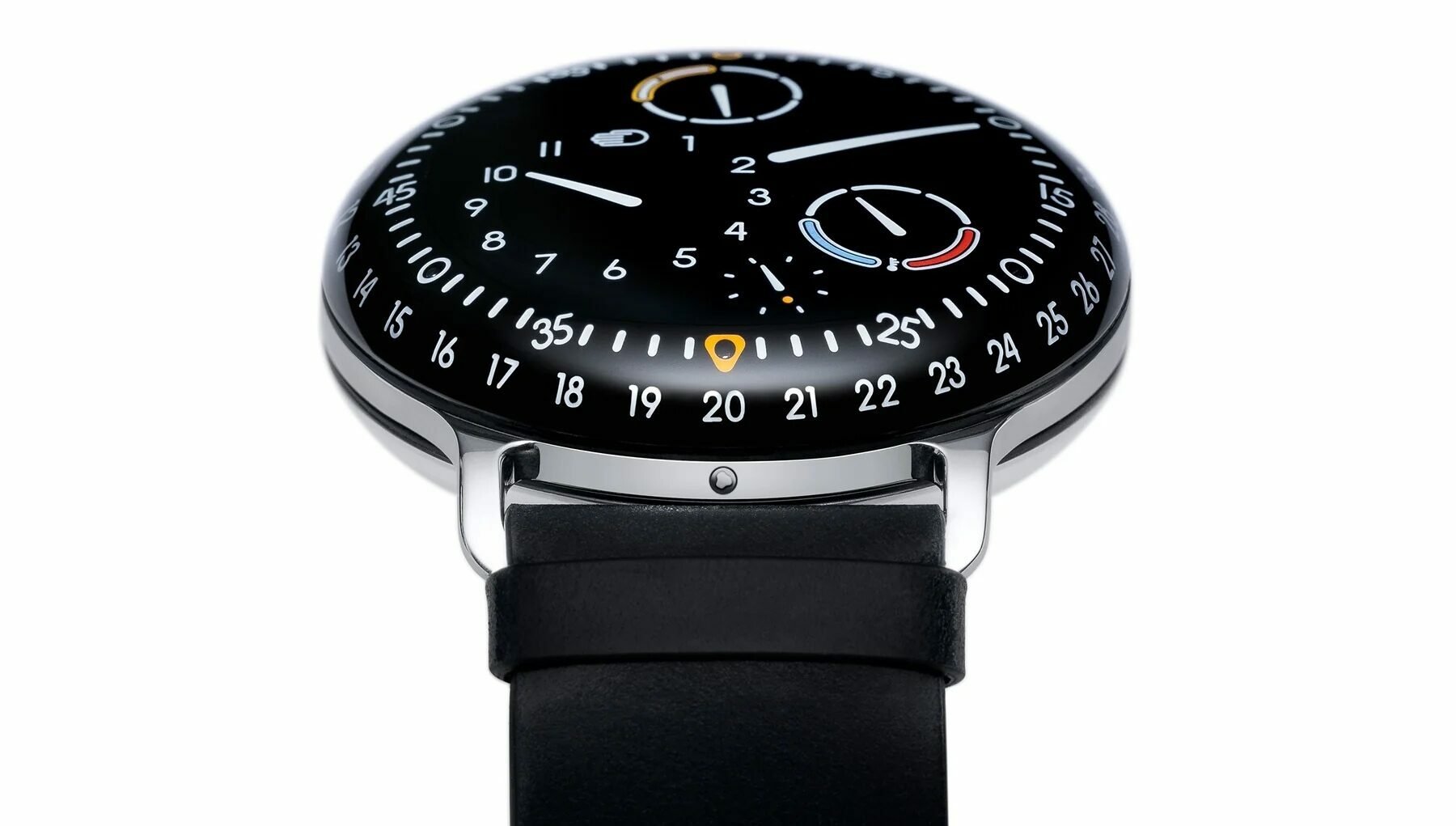 But as money is no issue today,  I'll go for the €36,000 oil-filled Type 3 diver. That watch brings together the brand's most complicated ROCS 3.5 module in a sporty case with great hints of color on the information-packed dial. And who doesn't want an oil temperature meter on their watch? I'd go for the black version because it would probably look a bit smaller than the white one, and it just looks more badass to me. Oh, I can't wait for that magnificent dial to be spinning on my wrist. When is this dream actually going to come true?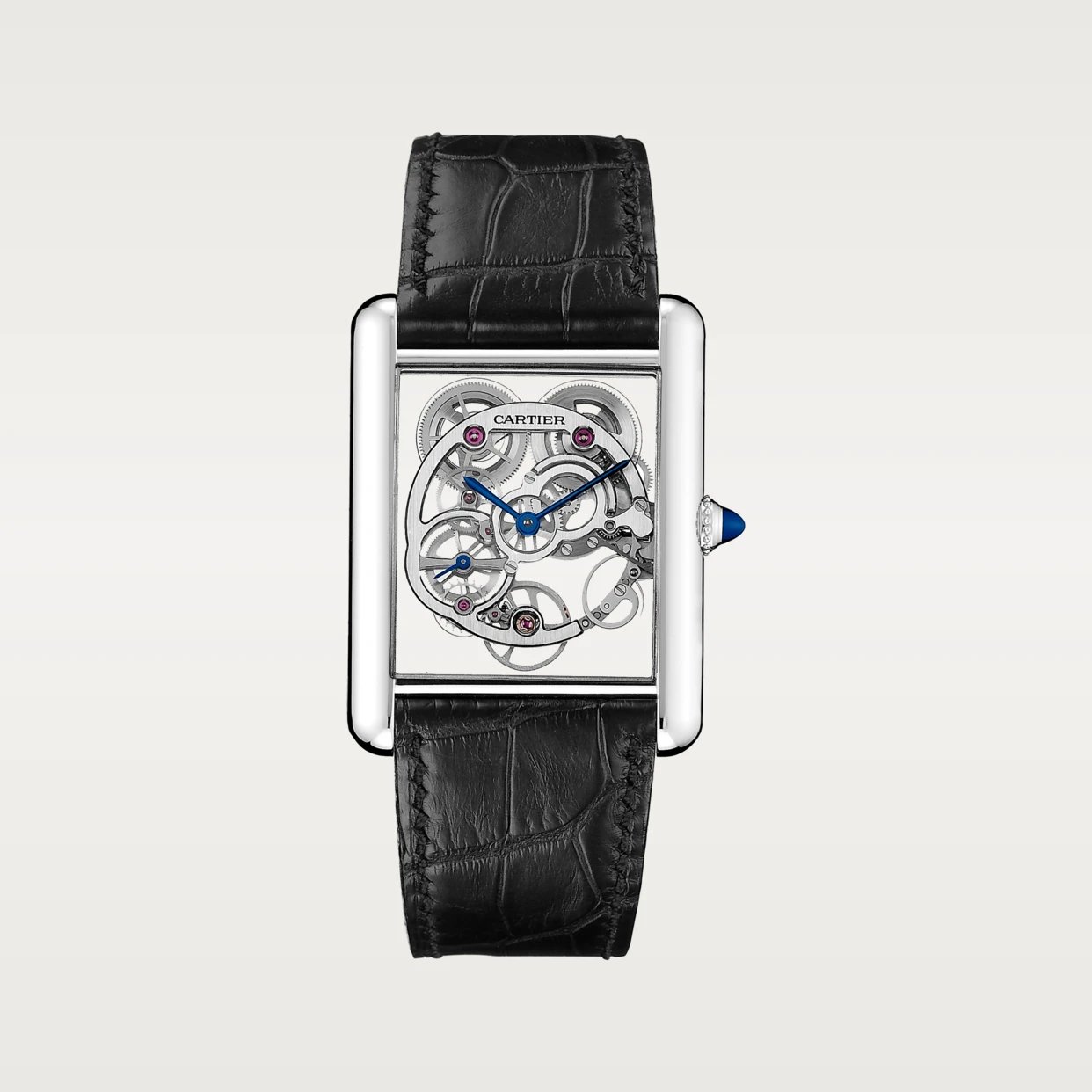 Cartier Tank Louis Cartier Skeleton Sapphire
In the meantime, let's talk about the next watch on my list, which is the Cartier Tank Louis Cartier Skeleton Sapphire in white gold. I've always been fond of the Cartier Tank, but because I already own a Santos and think I'd wear the Tank a lot less, I could never really justify it. But again, when money isn't really an issue, who cares about how much wrist time your watches actually get?
I've also always been intrigued by skeleton watches, but for some reason, I've never bought one. I was very close to pulling the trigger on the Zenith Defy Skeleton, but in the end, it felt a bit too big. And although its dial was fairly open-worked, you still couldn't really see all that much. Well, that's certainly not an issue on this skeleton version of the Cartier Tank Louis Cartier. There's basically one bridge keeping the whole manually wound caliber 9616 MC in place. It's sandwiched between two sapphire crystals, and you can see exactly what is going on inside. It also delivers an impressive three-day power reserve.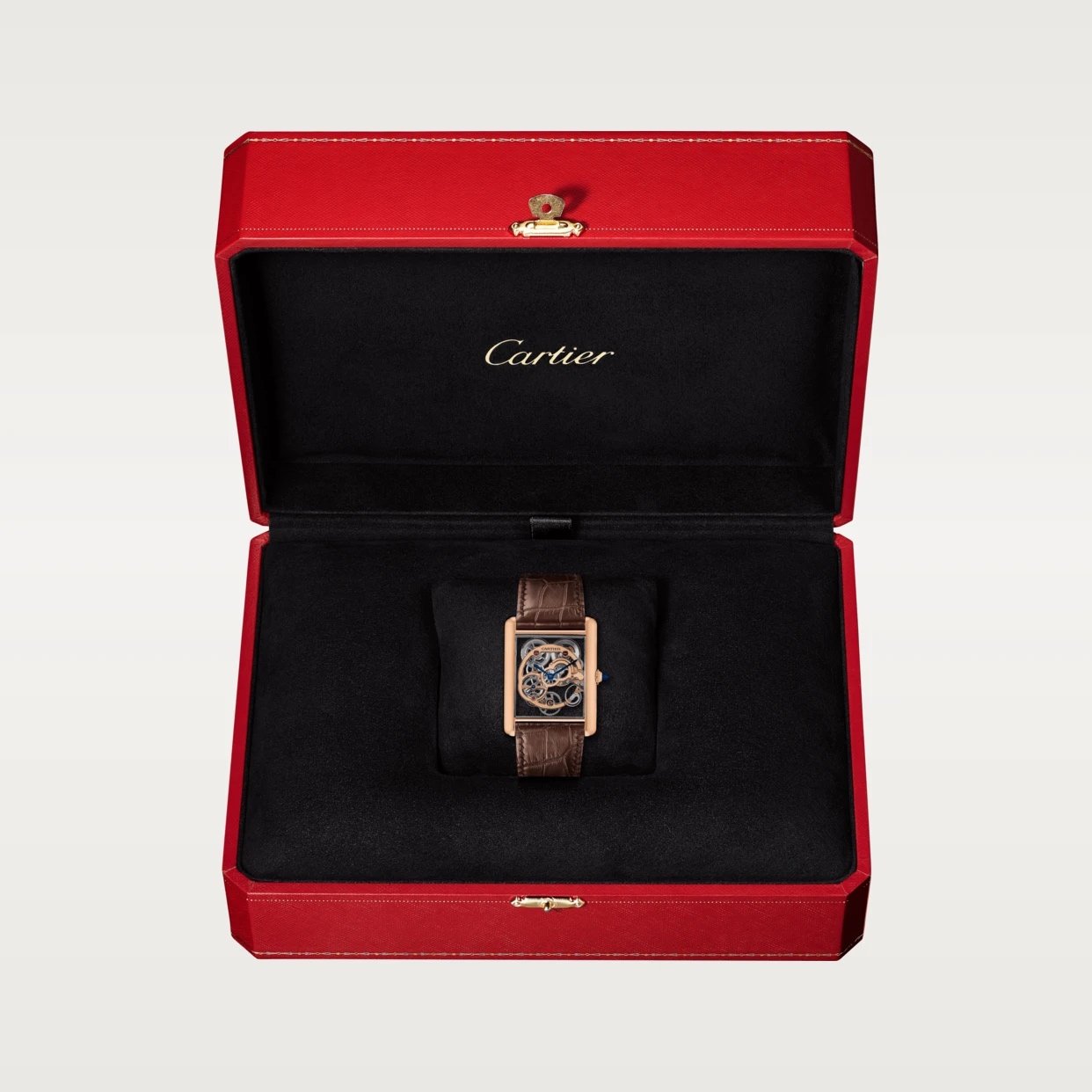 And yes, it'll be a little weird to see my skin underneath the watch. But don't you think that looking at this tiny piece of machinery on your wrist will totally make up for that? There's even a tiny blued seconds hand at 8 o'clock. And while I really like the typical black Roman numerals on a silver background, for this skeletonized version, I'd be very happy to make an exception. But at little more than €50,000, it doesn't even come near the last watch on the wishlist.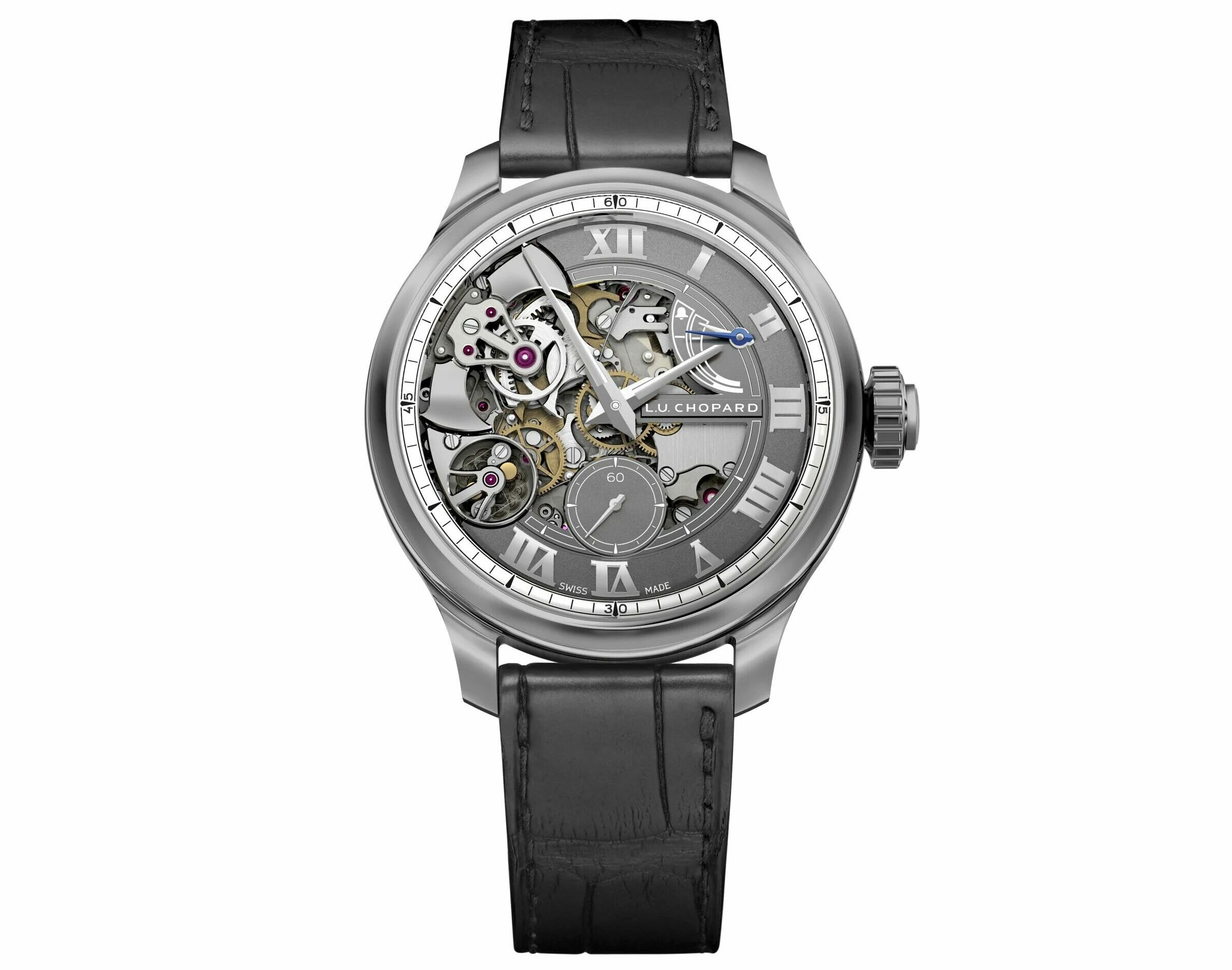 The mighty minute repeater
Because now we really get to the crème de la crème of watchmaking. And I'm not talking about a tourbillon, perpetual calendar, or planetarium. No, my favorite complication of them all is the minute repeater. I think it's because, when I was growing up, we had a big chiming clock hanging in the hallway. It would chime every hour, and if my father was in a really good mood, it would even chime at every quarter. After a while, I got used to it, of course, but whenever we had guests over, they would mention something about the clock.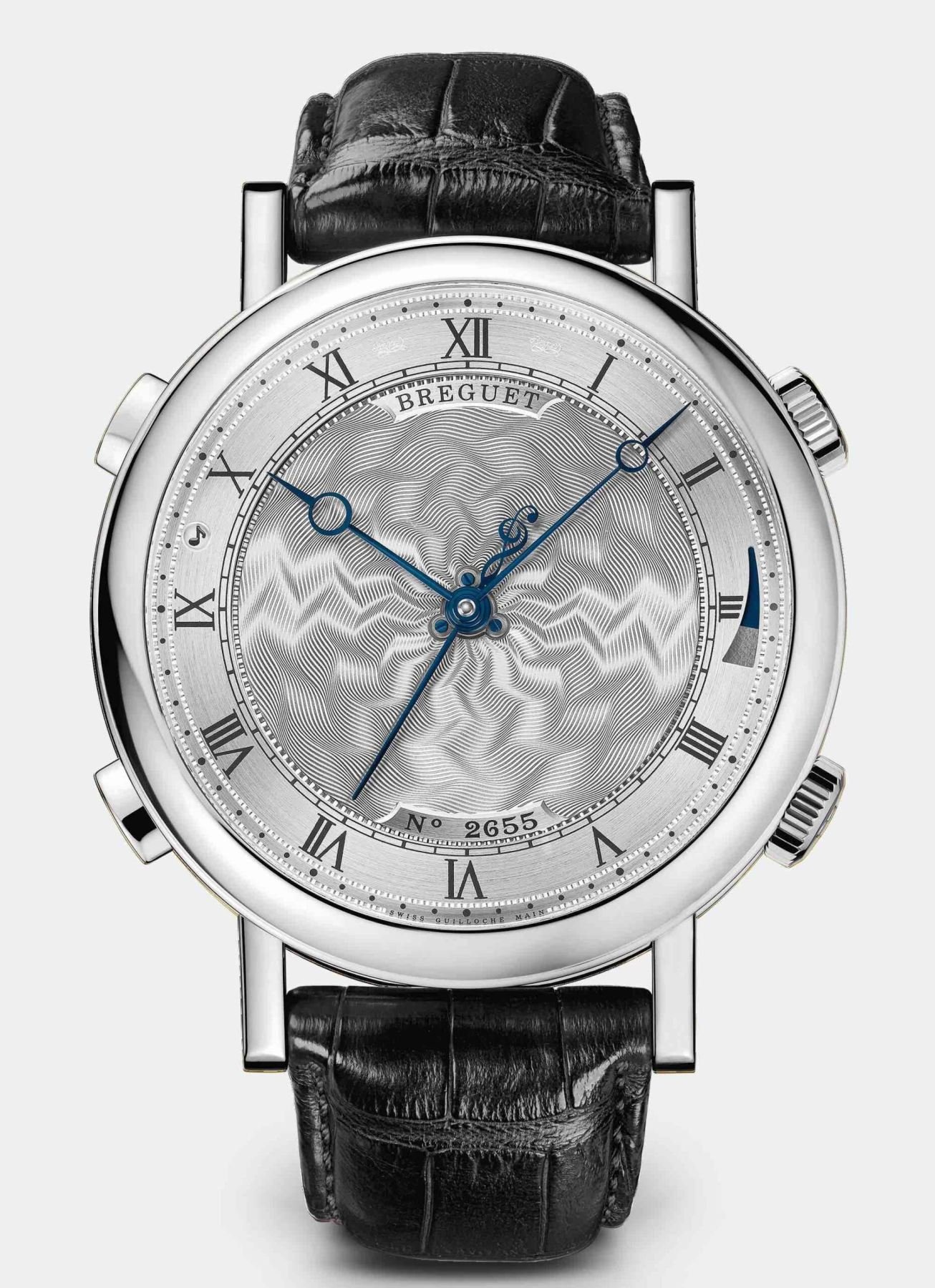 It wasn't always positive because it was also quite a distraction, but still, I really thought of it as a star attraction of our house. So now that I'm not living with my parents anymore, I'd love to have a watch chiming away on my wrist. And even though minute repeaters are some of the most expensive watches out there, there are quite a few to choose from. Many of them combine the minute repeater with other grand complications, such as a perpetual calendar or a tourbillon. I'd like one on which all the attention went into the minute repeater.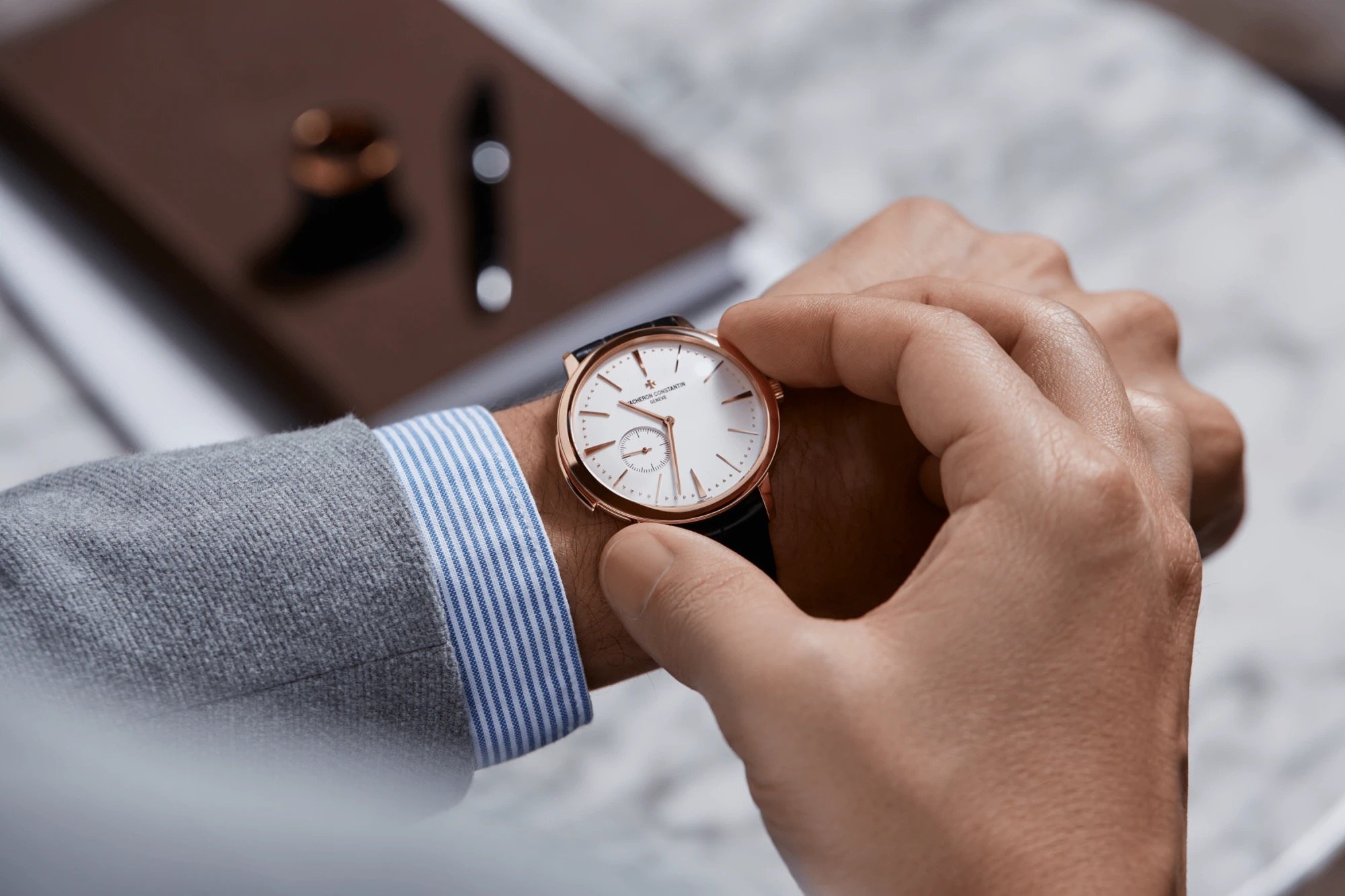 L.U. Chopard has a nice one in which the hammers are clearly visible through the dial. The name "Full Strike" also sounds quite cool, but its semi-skeletonized looks don't really captivate me. Vacheron Constantin has done a Patrimony Contemporaine minute repeater, but honestly, that looks a bit too under the radar. And then there's Breguet with both a 44mm Tradition minute repeater (ref. 7087) and a 48mm Classique La Musicale (ref. 7800). That last one will even play Bach's "Badinerie" for you on 15 different blades. But of course, those two options are way too big for my wrist.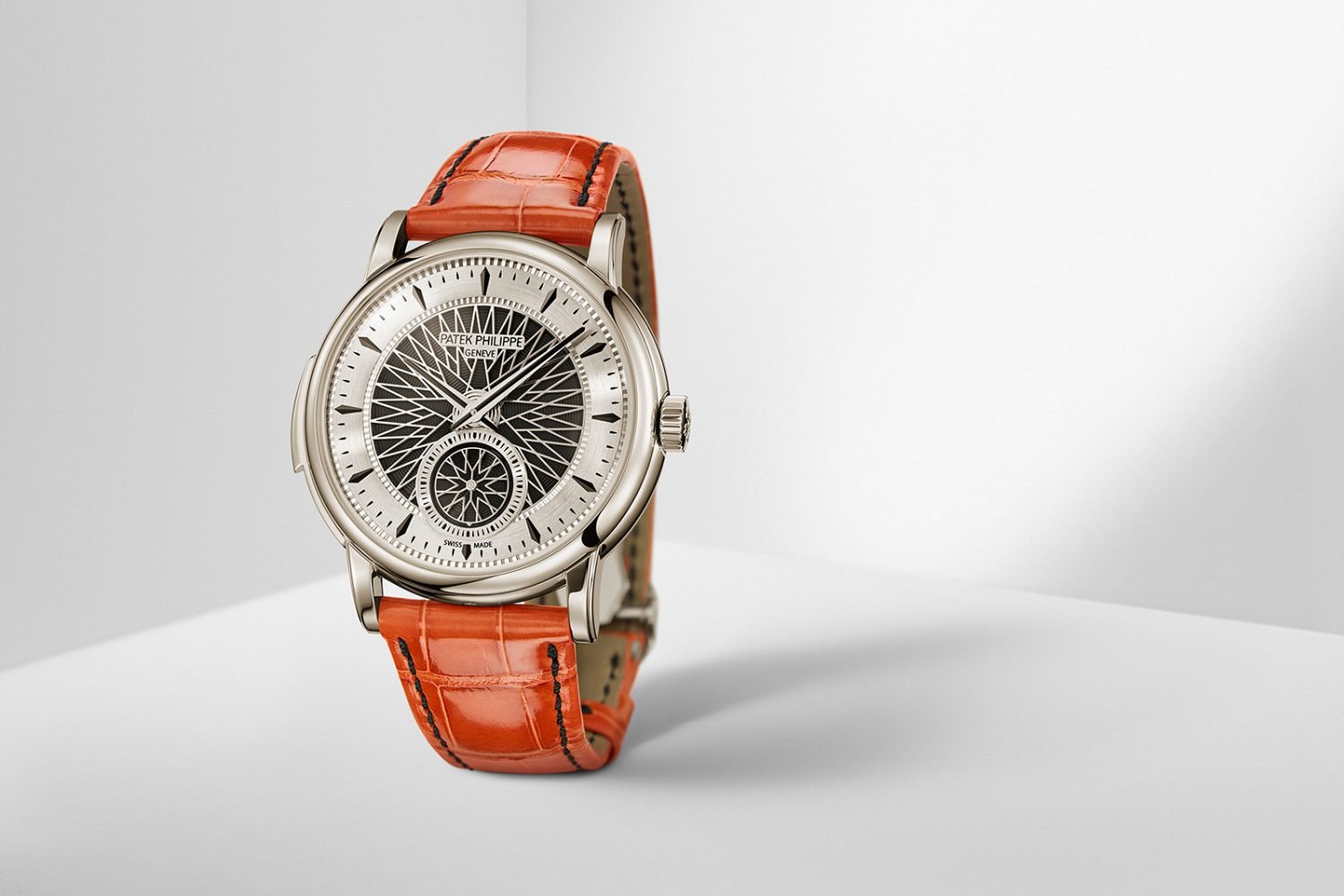 Patek Philippe "Advanced Research" Fortissimo 5750P
No, my minute repeater of choice would be the Patek Philippe Fortissimo. Thor said it exactly right in his article when he compared the beautiful dial to a mandala. Its open design even helps to amplify the sound from the caliber R 27 PS. But there's more. To further amplify the beautiful tones of the gongs, there's also something that looks like a tuning fork and a sapphire oscillator. And to make sure that you'll hear it on your wrist, there are four vents on each side of the case.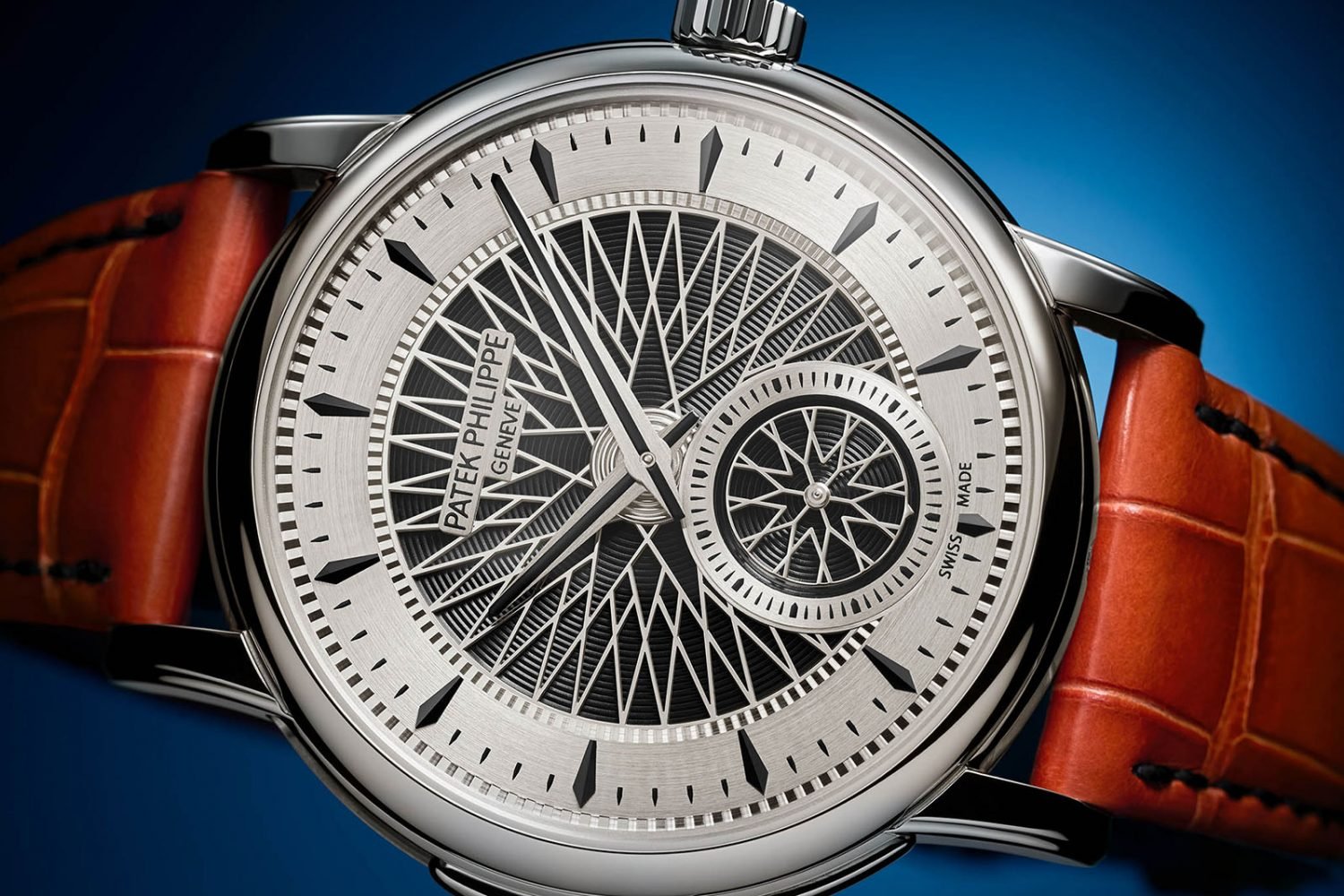 And not only is the minute repeater technically impressive, but the watch itself also looks and feels that way. Its modestly sized 40mm case is made out of platinum, and that mandala dial must be one of the most beautiful dials I've ever seen. The spokes might actually make it hard to distinguish the hands from the dial, but I'd probably never look at this watch to know what time it is. Instead, I'd simply slide the button on the left side of the case and listen to the chimes.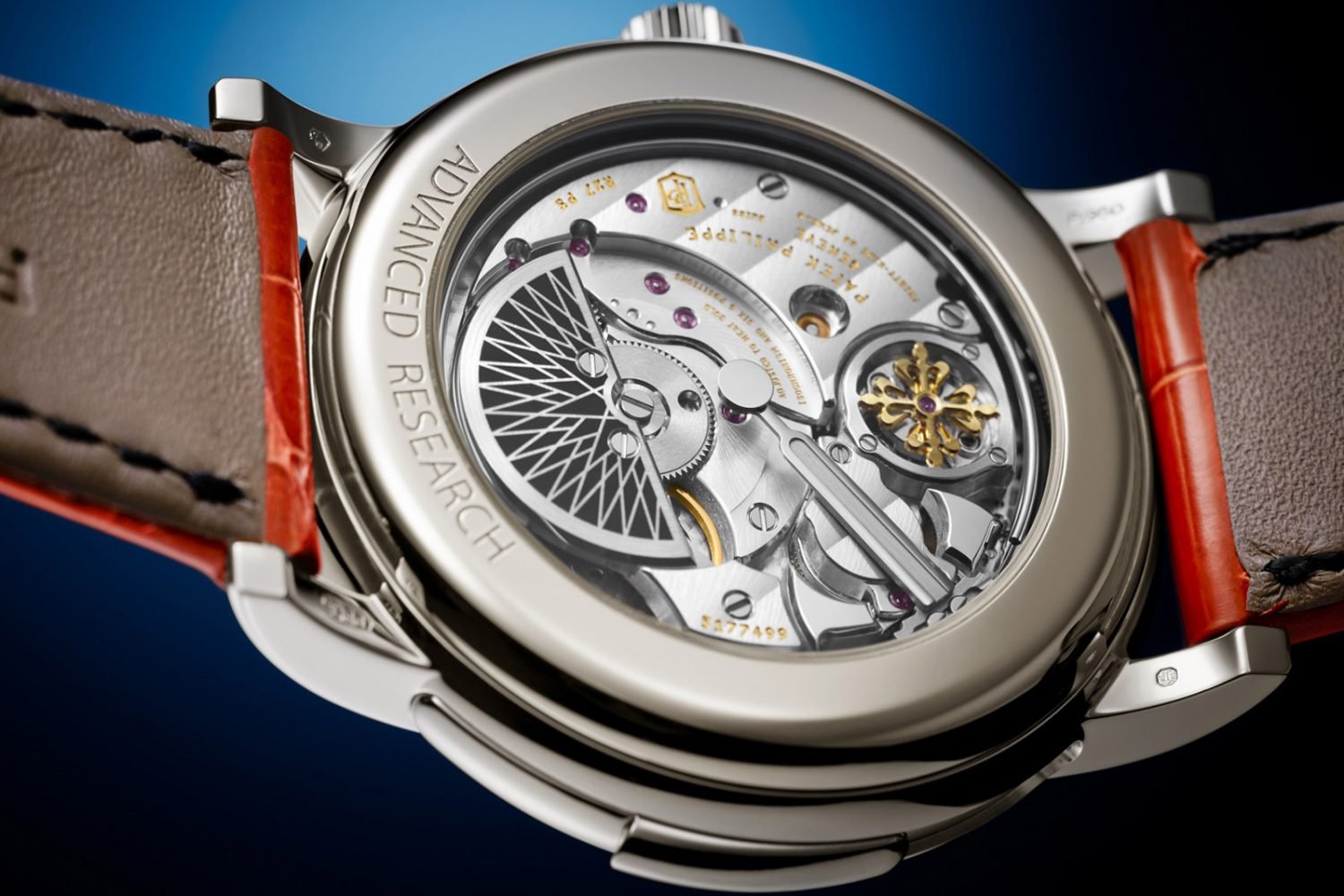 And unlike many other minute repeaters out there, this one has an automatic movement, so I won't have to worry about it running out of power. As you'd expect, though, such a beautiful and impressive piece of technology also comes with a staggering price tag of CHF 590,000. And I might also be a little late to the party because only 15 were made. But still, it's nice to just dream about it, right?
What watches would you buy if money were no object? Let me know in the comments below.
You can also find and follow me on Instagram: @fliptheparrot