This Week in Watches – August 17, 2019
Once Upon a Time in...This Week in Watches
Look at the brain on you, watch friend, it's This Week in Watches for August 17, 2019.
I must admit, I really enjoy Quentin Tarantino movies.  They're stylish, long, full of crafty dialogue, great musically, ridiculously detailed, and tend to be obnoxiously violent.  Yes, I can safely say that a new film from Tarantino qualifies as a must-see for me.  I was a freshman at university when we somehow made our way to the mall movie theater to see Pulp Fiction and to this day, I still think it's the most incredible film I've ever seen in a theater.  And so, it was this past Thursday night that Once Upon a Time in Hollywood, the man's 9th film, opened here in Germany and my wife and I paid more than double (we had to hire a babysitter after all) to see it.  I loved it.  Yes, it was slow in some spots, but unless you're a Tarantino hater, it's best to just sit back and soak in the details, the speech, and realize that he's only going to make one more film.  Man, DiCaprio, Pitt, and Robbie were great along with the rest of the cast.  And the cars, places, music, and watches were all on point even if a little inaccurate.  Yes, Worn & Wound exposed the slightly before its time Citizen Bullhead worn by Brad Pitt, but I'll let it slide.  It was tough to get a real bead on the other pieces, but we got some additional news this week.  We'll let that kick off This Week in Watches.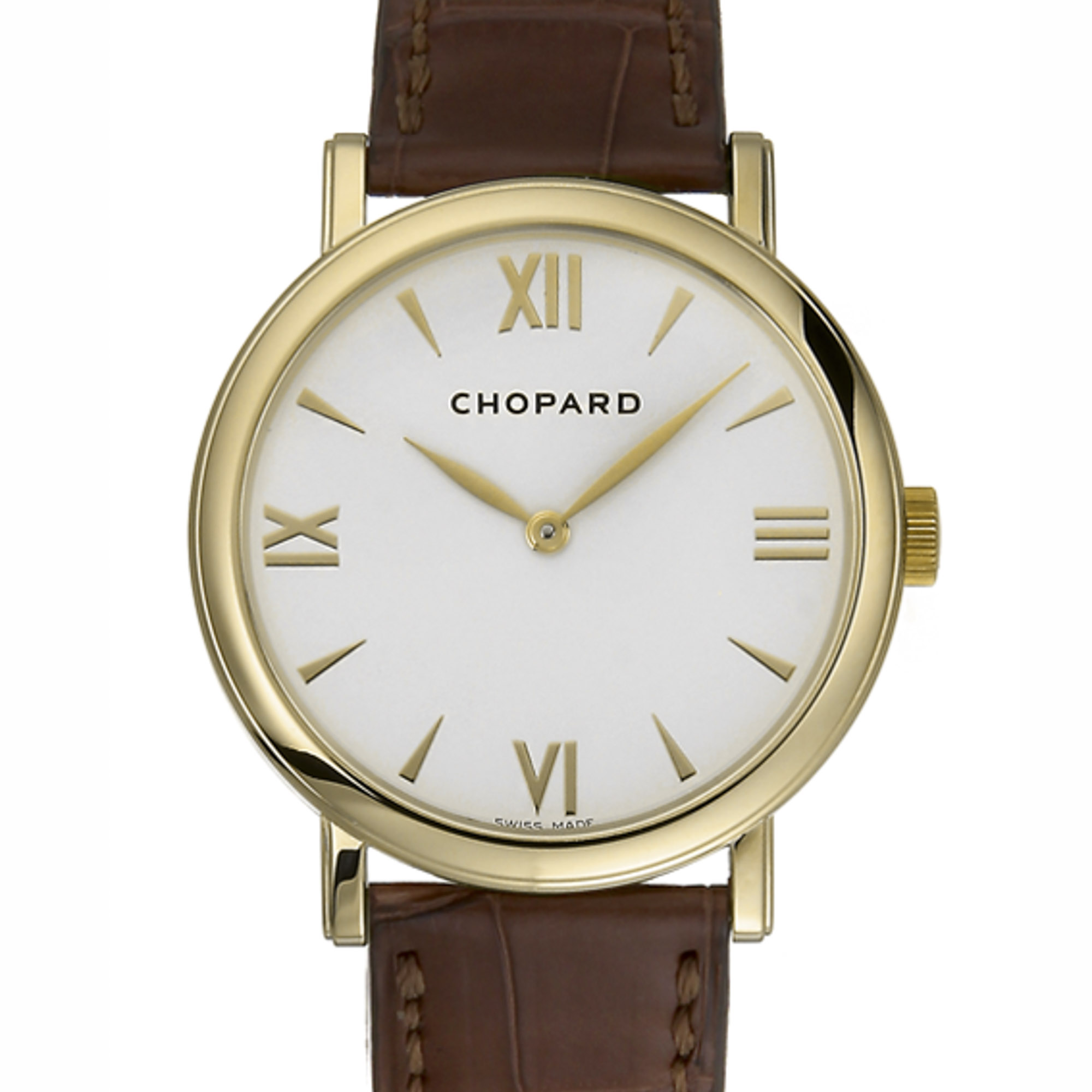 Rick Dalton (Leo) Sports a Chopard Classic
Rick Dalton is the actor character played by Leonardo DiCaprio and I noticed that he was wearing what looked like a traditional gold watch on a brown leather strap.  I couldn't tell what it was from the distances within the movie shots, but as the movie was staged in 1969, it showed that well-to-do folks still fancied a gold watch.  Furthermore, what's now considered a dress watch was paired with outfits such as jeans and cowboy boots.  Nope, there was no chronograph, diver, or GMT to be seen.  Well, the good folks at Chopard let us know that Rick/Leo was wearing a 36mm gold Chopard Classic in Once Upon a Time in Hollywood.  I won't kid you, I didn't really know that this watch existed, but it's a good looking piece!  With simple Roman numerals at the corners and a manual wind movement, this is a nice piece at 5,360 Euros.  This isn't really a spoiler alert here, but if I were operating a flamethrower, this wouldn't be a bad choice.  For more information, head to the official Chopard site.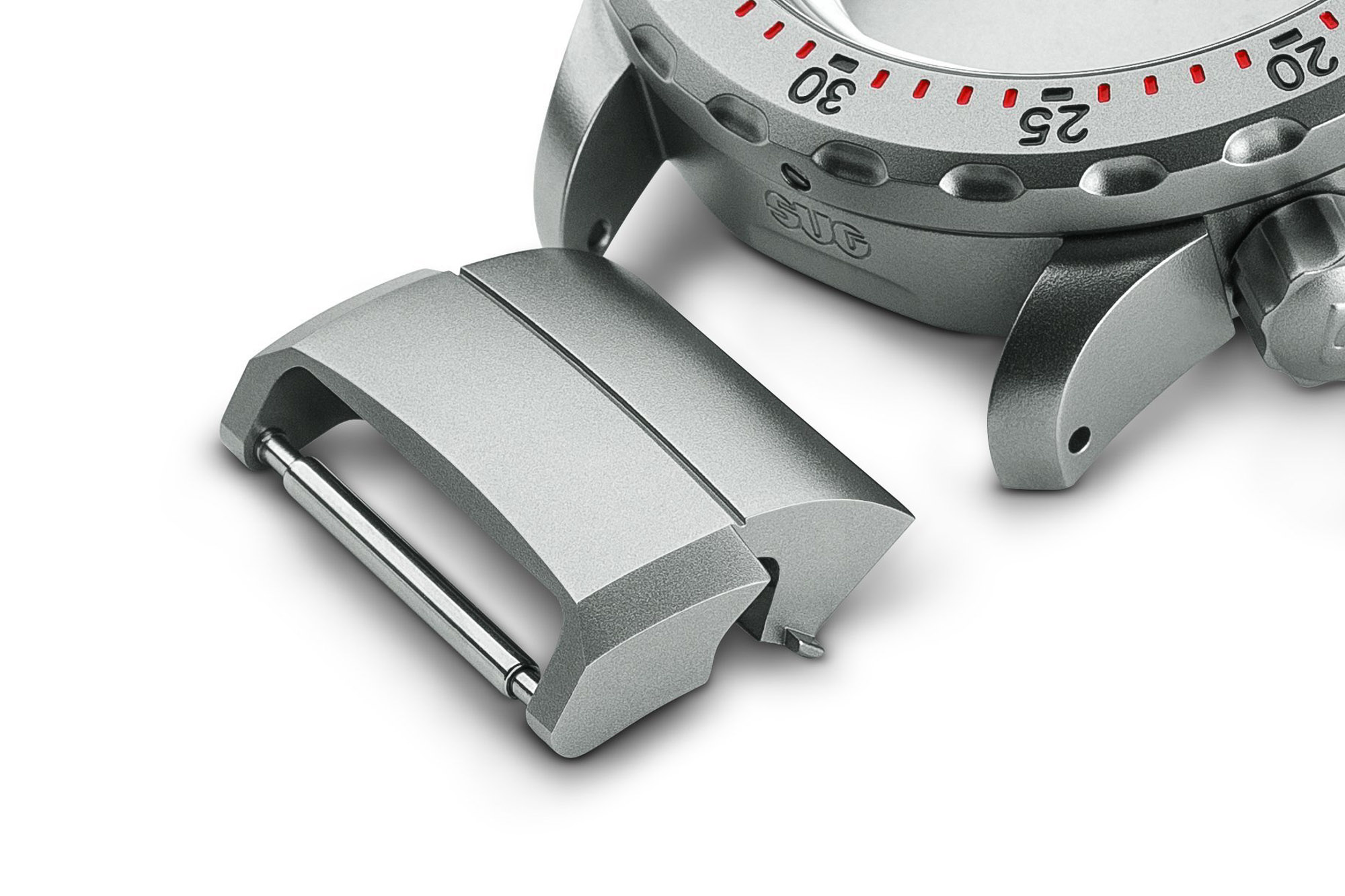 New Sinn Duoflex Diving Strap
Sinn sent us word of their new Duoflex diving strap system and we thought it important enough to show on This Week in Watches.  In fact, they sent a fact sheet and guide along with the release that reads more like a technical specification.  But, hey, it's Sinn, so what else did you expect?  First off, this system is only available for the 44mm U-series of straps.  Essentially, the kit is sold with 2 case adapters, a new clasp, and a new silicone strap.  The hardware comes in steel (355 Euros), Tegiment steel (425 Euros) or black Tegiment steel (495 Euros) while the straps are in black, red, white, green or blue.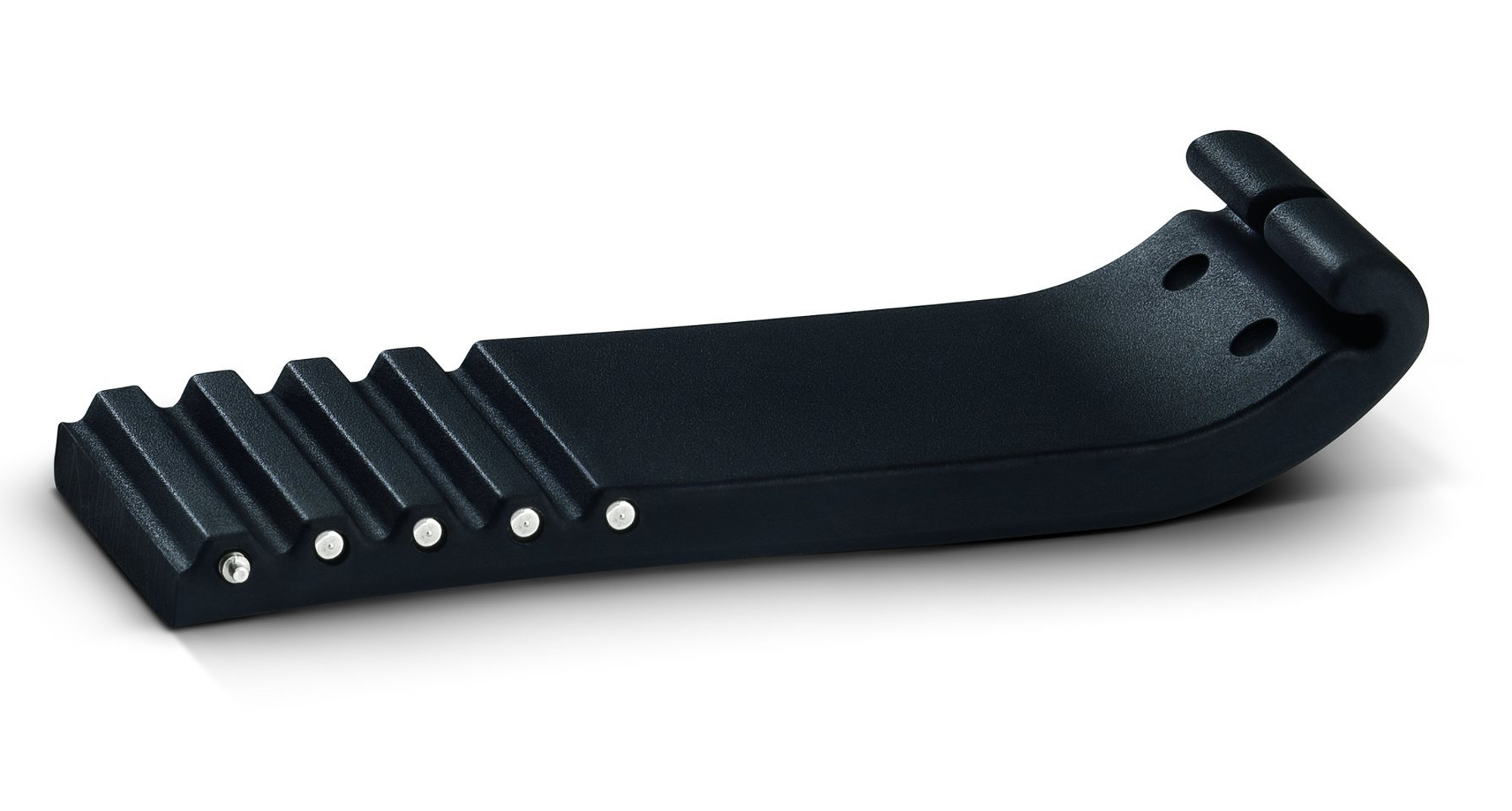 The case adapters remind me of a spring bar-less system that we first saw on the EZM 12 (a watch made for EMT's, paramedics, etc – people who might want to remove their straps easily and without tools to clean the watch completely).  In this version, Sinn suggests this quick change strap system for divers who need to move between short and long straps to accommodate a dry suit.  So, if I read things correctly, you'll essentially need two sets of silicone straps: one for daily wearing and one for diving.

On the clasp front, Sinn presents a simple way of micro-adjusting the bracelet size for typical temperature fluctuations.  The backside of the clasp has a little lever that locks onto indents on the back of the strap, thereby allowing some range of adjustability.  Yes, in the end, the Duoflex is rather specific technology for a very specific activity, but we like that Sinn does these things.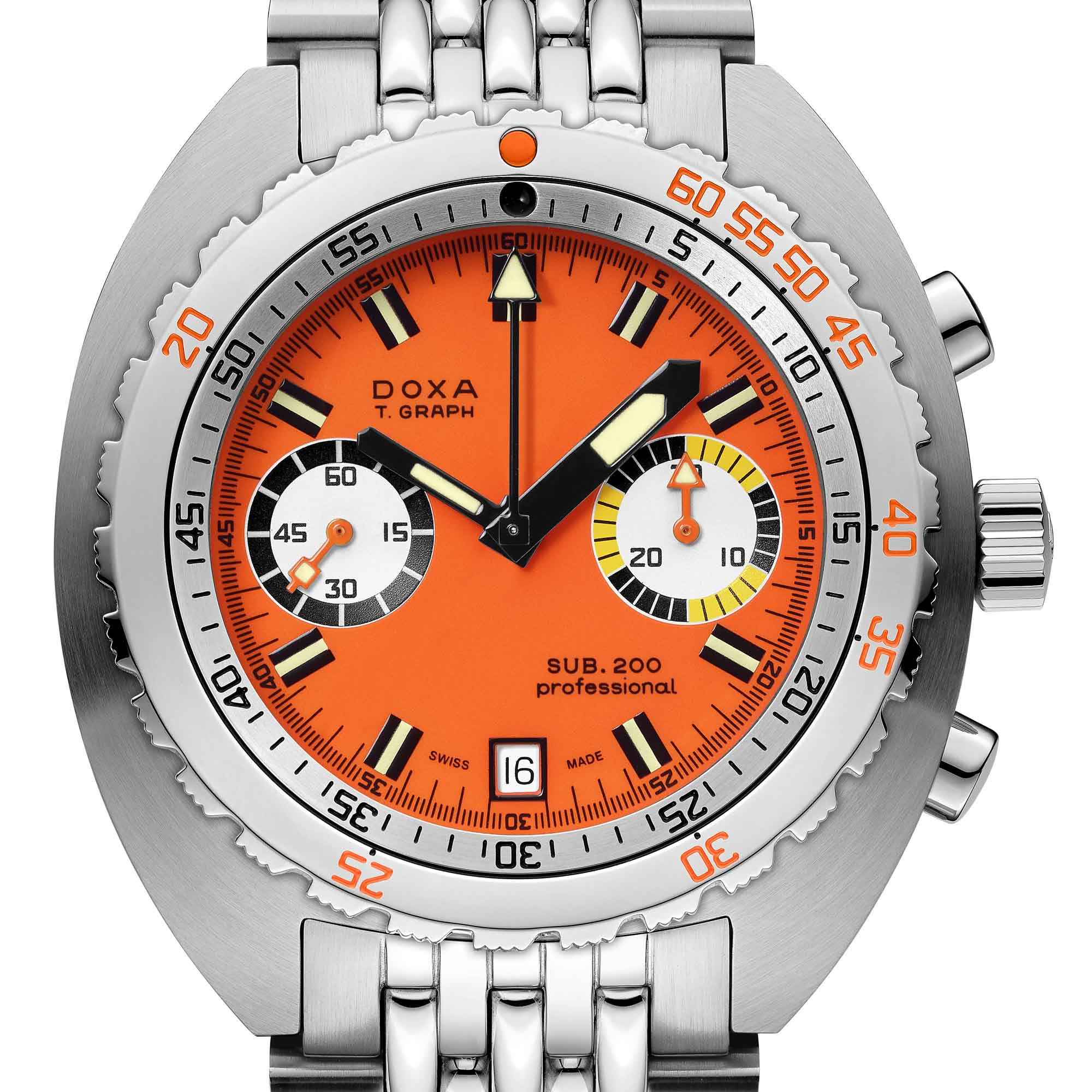 DOXA T.GRAPH in Stainless Steel
When DOXA released a solid gold, 70K Euro SUB 200 T.GRAPH at Baselworld 2019, we are all a bit surprised – it was our cover shot on an earlier TWIW.  Ok, it was an edition of 13 pieces – one for each decade fo the company's existence – but it was pretty brash.  Thankfully, DOXA has returned with an edition of 300 pieces of this new version of the SUB 200 T.GRAPH.  Inside, we have new old stock hand wound Valjoux 7734 movements that have been refurbished and made "absolutely reliable".  These 43mm steel chronographs feature running seconds on the left register, a 30-minute counter on the right register and a date window at 6:00.  Did I mention that they're water resistant to 200 meters?  They'll also come on a beads of rice bracelet.  Pricing will be 4,900 Euros when the watches become available for order on September 2, 2019.  My brief thoughts?  The original T.Graphs used an Eberhard 310 movement, but finding more of those proved impossible.  The 7734 is a solid movement that's actually quite serviceable and still gives that nostalgic feeling.  4,900 Euros is no small chunk of change and puts this watch, as an example, right into Speedmaster territory.  On the other hand, finding a new dive chronograph fitted with a NOS vintage movement is pretty cool.  And for comparison's sake, a vintage T.GRAPH will probably set you back at least double this new piece.  For more information, head to Doxa's official site (the site has received a much needed revamp, yay!!!) and the model's official page.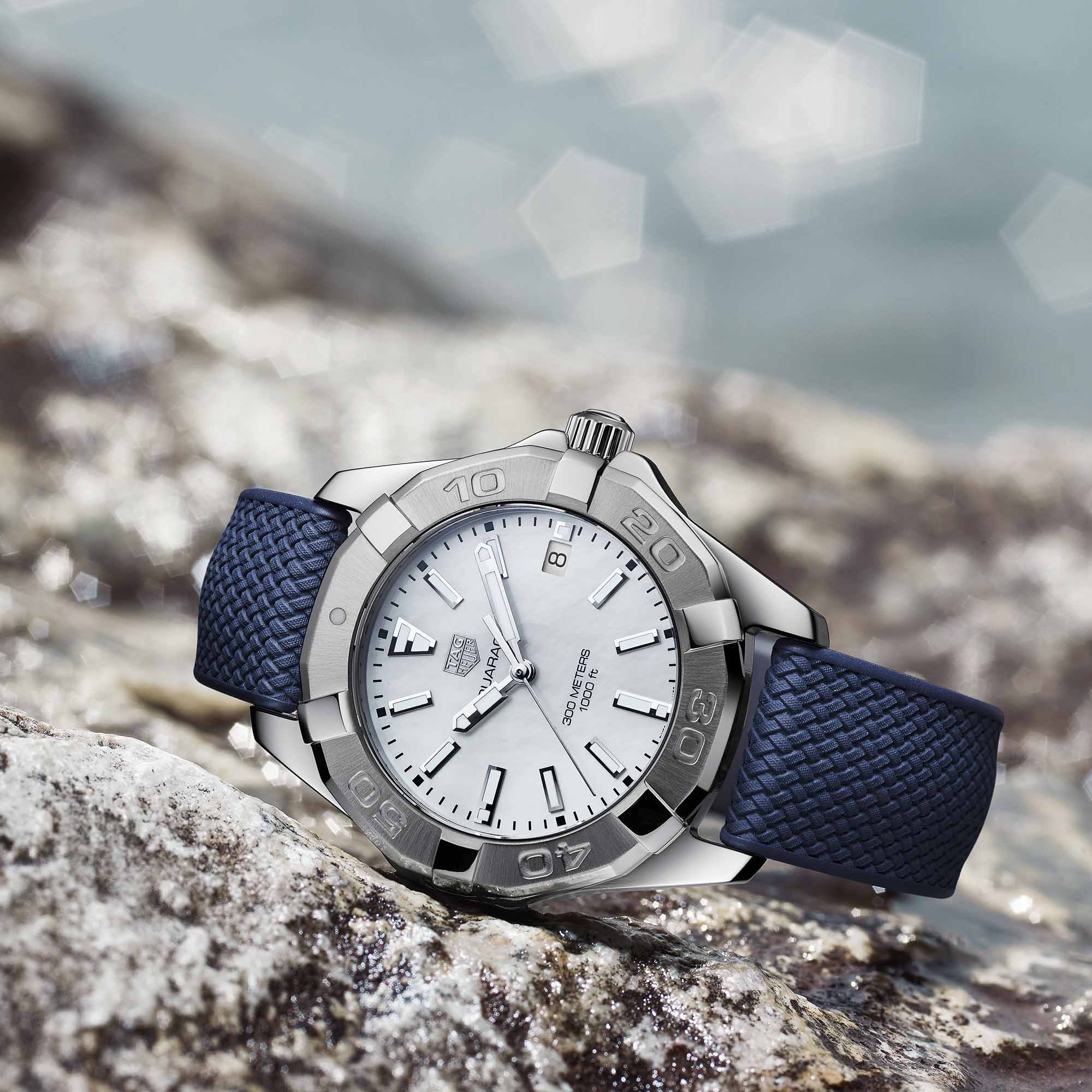 New TAG Heuer Aquaracers for Ladies
Next up on This Week in Watches… TAG Heuer sent us news of a couple new Aquaracers for Ladies.  Both are 35mm in diameter and contain quartz movements with date.  With 300 meters of water resistance, they also have screw down crowns and a uni-directional rotating dive bezel.  There's a blue-dialed model that's available on either a blue rubber strap (1,400 Euros) or stainless steel bracelet with diving extension (1,550 Euros).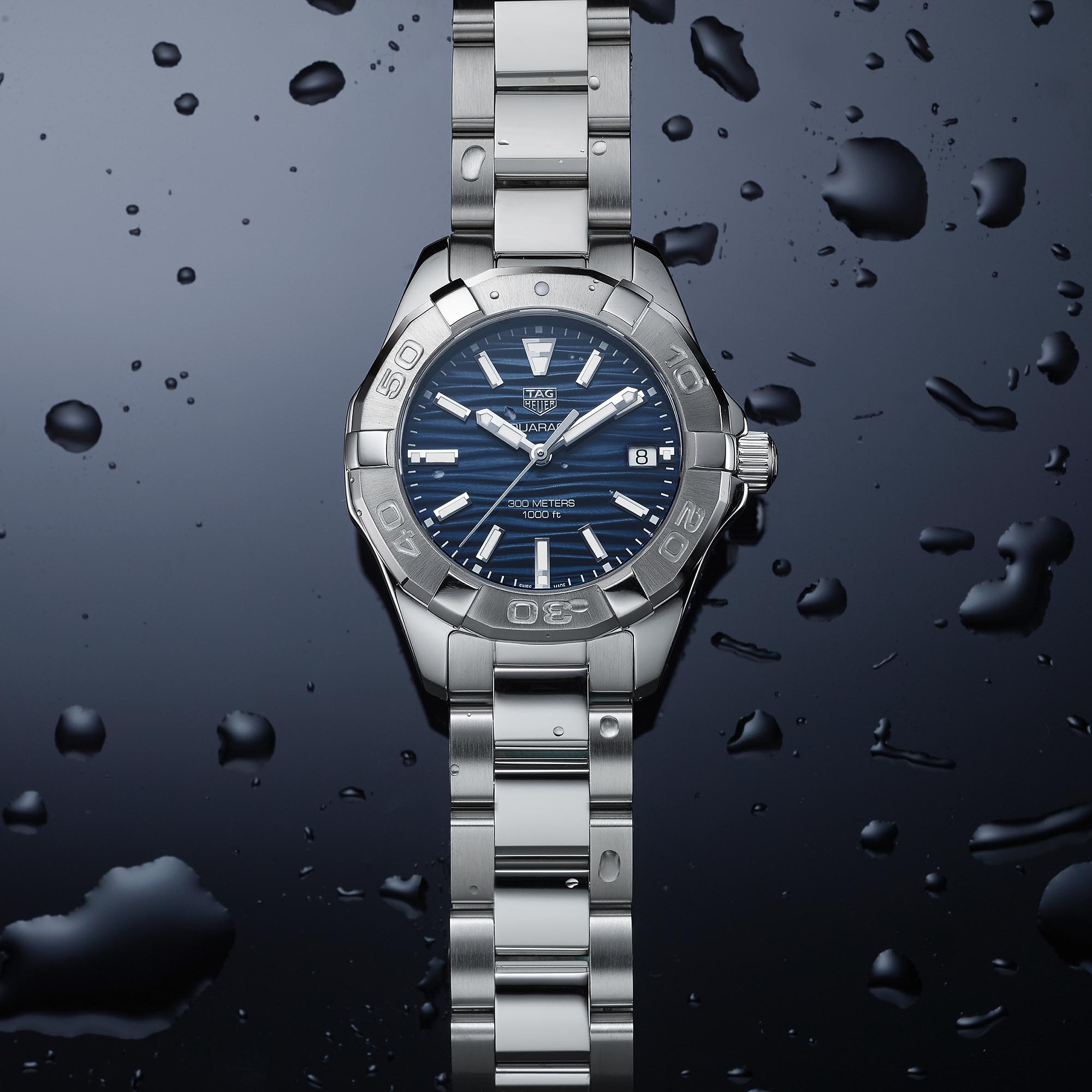 There's also a version with a mother of pearl dial on a blue rubber strap (1,250 Euros).  The blue dials have a wavy pattern on them that remind me a bit of the Seamaster 300M, but they're all good looking.  As mentioned, at 35mm, they also hit a sweet spot in terms of size.  For more information, hit the TAG Heuer official site.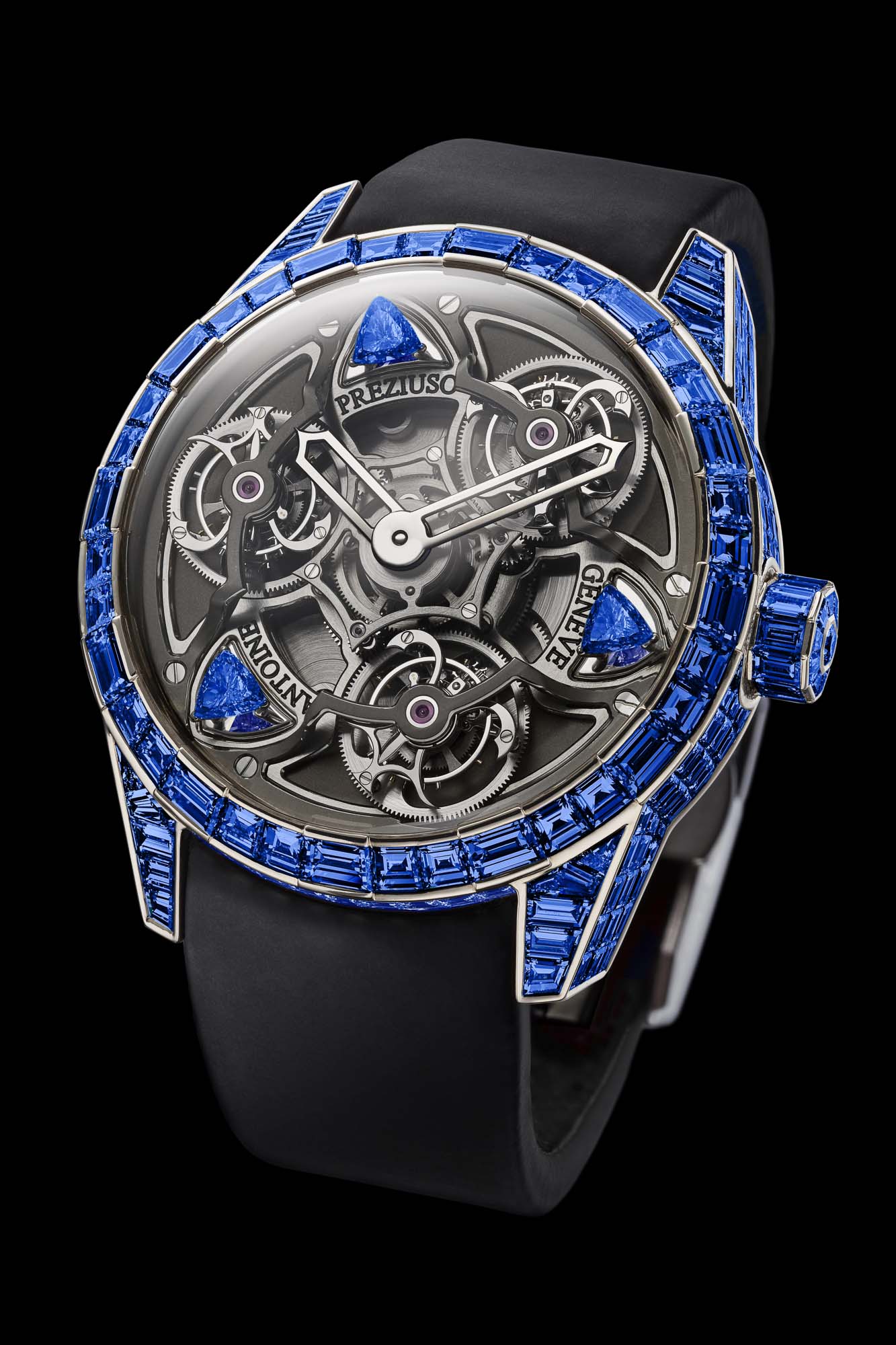 Antoine Preziuso TTR3 Blue Equalizer Frequencies
Blue has always been my favorite color and I'm known to wear a cabochon star sapphire ring now and again.  But, if I really wanted to step up my game, perhaps I'd need the new Antoine Preziuso TTR3 Blue Equalizer Frequencies because it's adorned with 233 blue baguette sapphires summing to an impressive 24 carats!  But the stones are just part of the story here – we have not one, not two, but three tourbillons at work within this watch all sitting on a plate and using a differential in order to come together as one.  The tourbillons rotate once per minute while the plate rotates once every ten minutes.  The differential acts as the synchronizer and contains the world's smallest ball-bearing at 1.6mm in diameter (I had to mention that – it's cool).  The price?  Who knows as this is a unique piece, but if you have to ask…  Visit Antoine Preziuso's website for more information on the brand and their movements.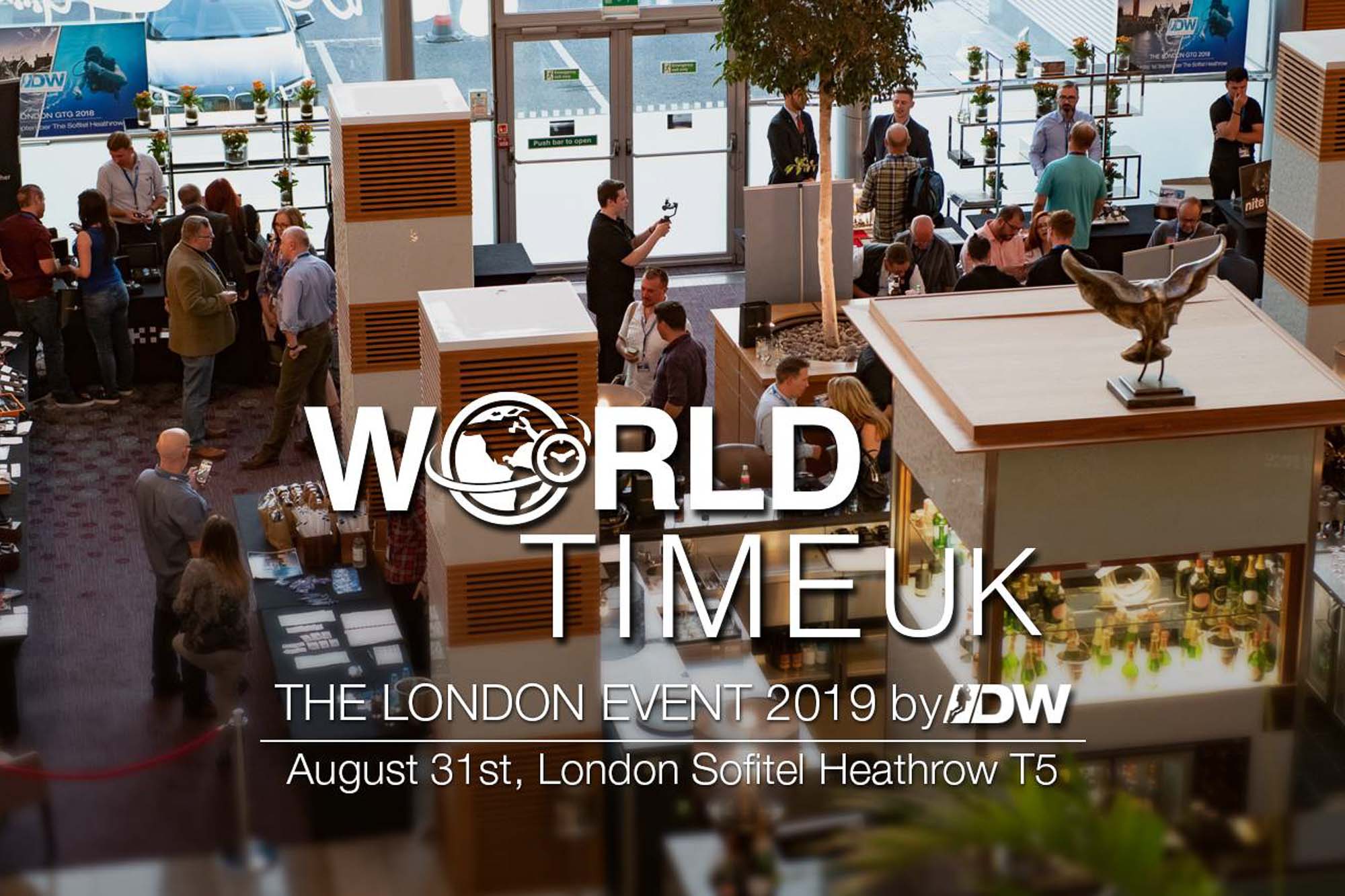 World Time (UK) – The London Event – August 31
Now, we have some events to highlight in This Week in Watches.  The Diver's Watches Facebook Group is holding a large event in London on August 31st at the Sofitel Hotel near Heathrow Airport Terminal 5.  Essentially, it's a free entry event featuring loads of watch brands who will be showing off their wares.  If you're a fan of micro-brands, they'll be there in droves.  Companies like Sinn, Oris, Bremont, Christopher Ward and Boldr will be present.  But best of all, it's free(!), there will be giveaways and it's being put together by some really good people who are real watch fans.  Head here for more information.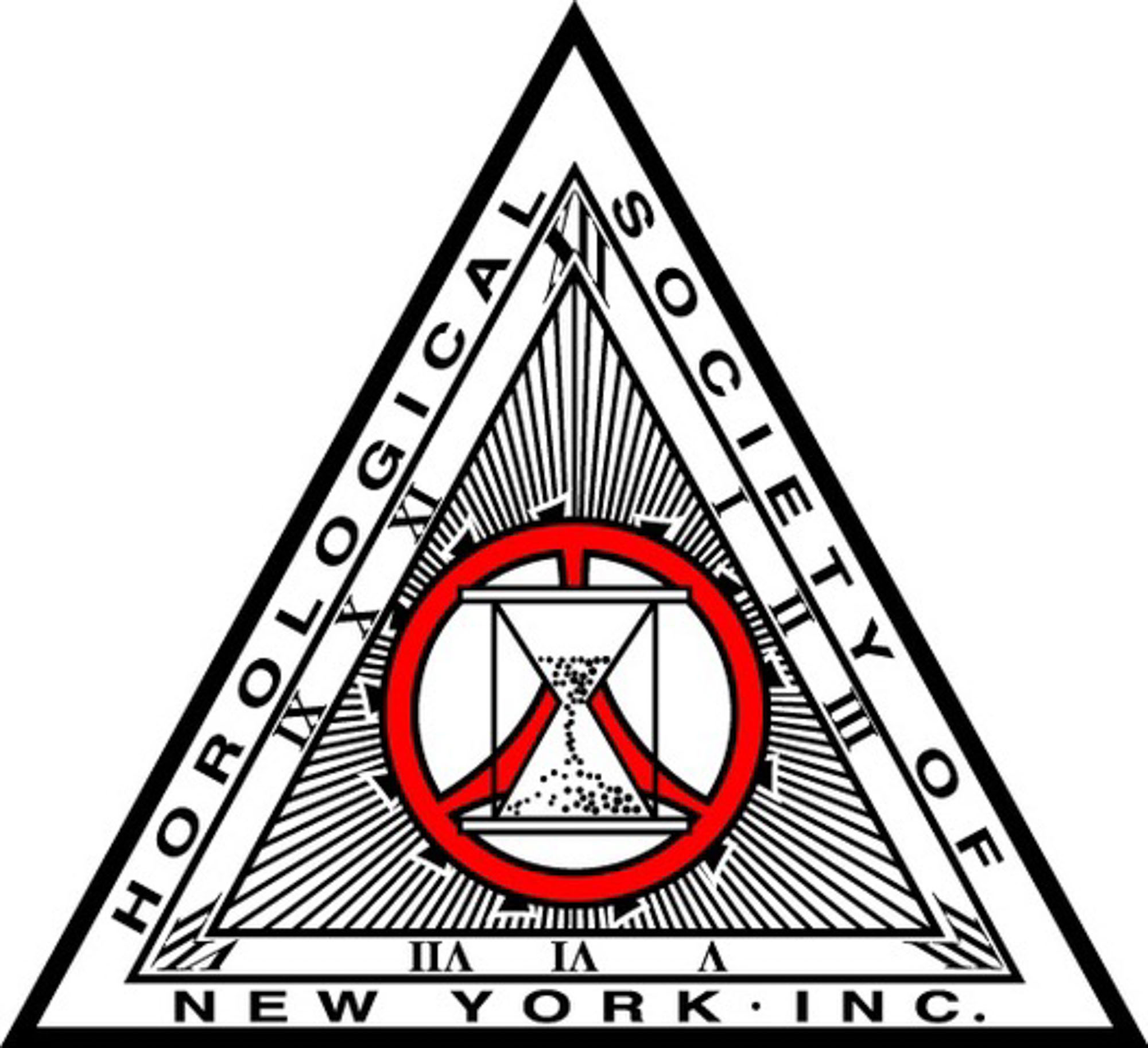 Watchmaking Classes in London – August 31/September 1
The last weekend of August in London has it going on!  If you're in town checking out the World Time event above, then why not make it a watch weekend and turn a wrench (or a screwdriver)?.  The Horological Society of New York (HSNY) is teaming up with the British Horological Institute (BHI) to offer classes on August 31st and September 1st in London.  There are two time slots each day and the cost will be $500.  The four hour courses will teach small groups of students on how watches work and then through the disassembly and reassembly of an ETA 6497 manual wind movement.  Students will also learn about watchmaking tools and how to use them.  No prior experience is necessary.  For ticket purchasing information, head to this official site.
And folks, that's it for This Week in Watches.  Frankly, if you're anywhere near London or can get there the last weekend of August, you know what to do…  In the meantime, go see a movie.  Enjoy the weekend and see you next week.