This Week in Watches: August 31, 2019
Don't call it a comeback - loads of news this week
It's This Week in Watches for August 31, 2019 and we have loads of news today!
Well, if last week's This Week in Watches got you down due to the dearth of news, then this week just might overload your senses.  It seems summer is truly over and the watch companies have responded by opening the flood dams.  Or, more likely, it's been six months since Basel.   Ok, let's step into some new watch news!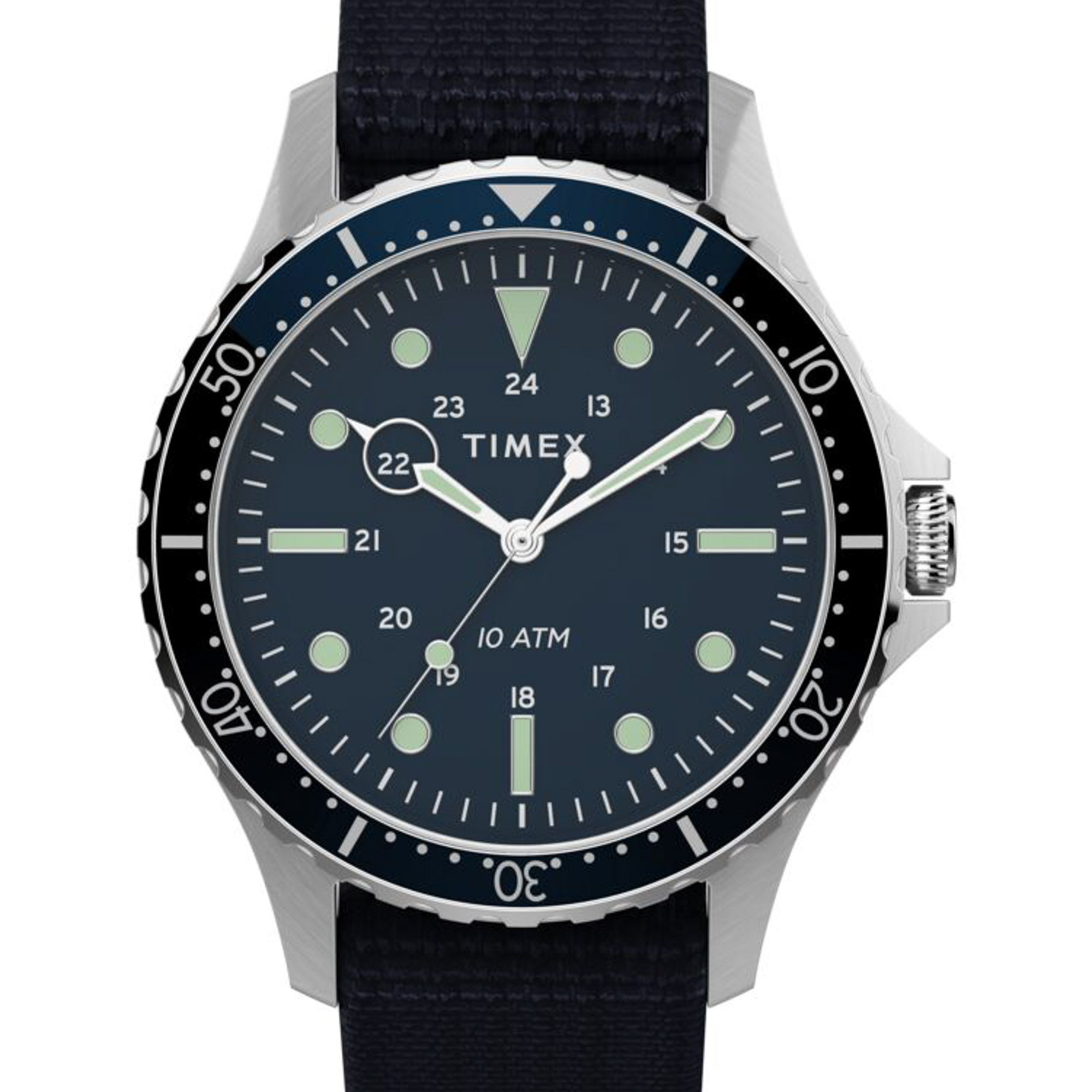 Timex Navi XL
First up on This Week in Watches is a new one from Timex, the Navi XL.  Inspired by the brand's first diver-style watch, the Navi XL is a 41mm quartz-powered watch with a rotating bezel.  It's water-resistant to 100 meters, but has a snap case back, so this really is more of a sports watch than a real diver.  What I like about it is the hour hand that contains an open circle that acts as an oculus.  The purpose of this hole is to view the 24-hour track that runs along the insides of the main indexes.  It makes for a unique and clean look.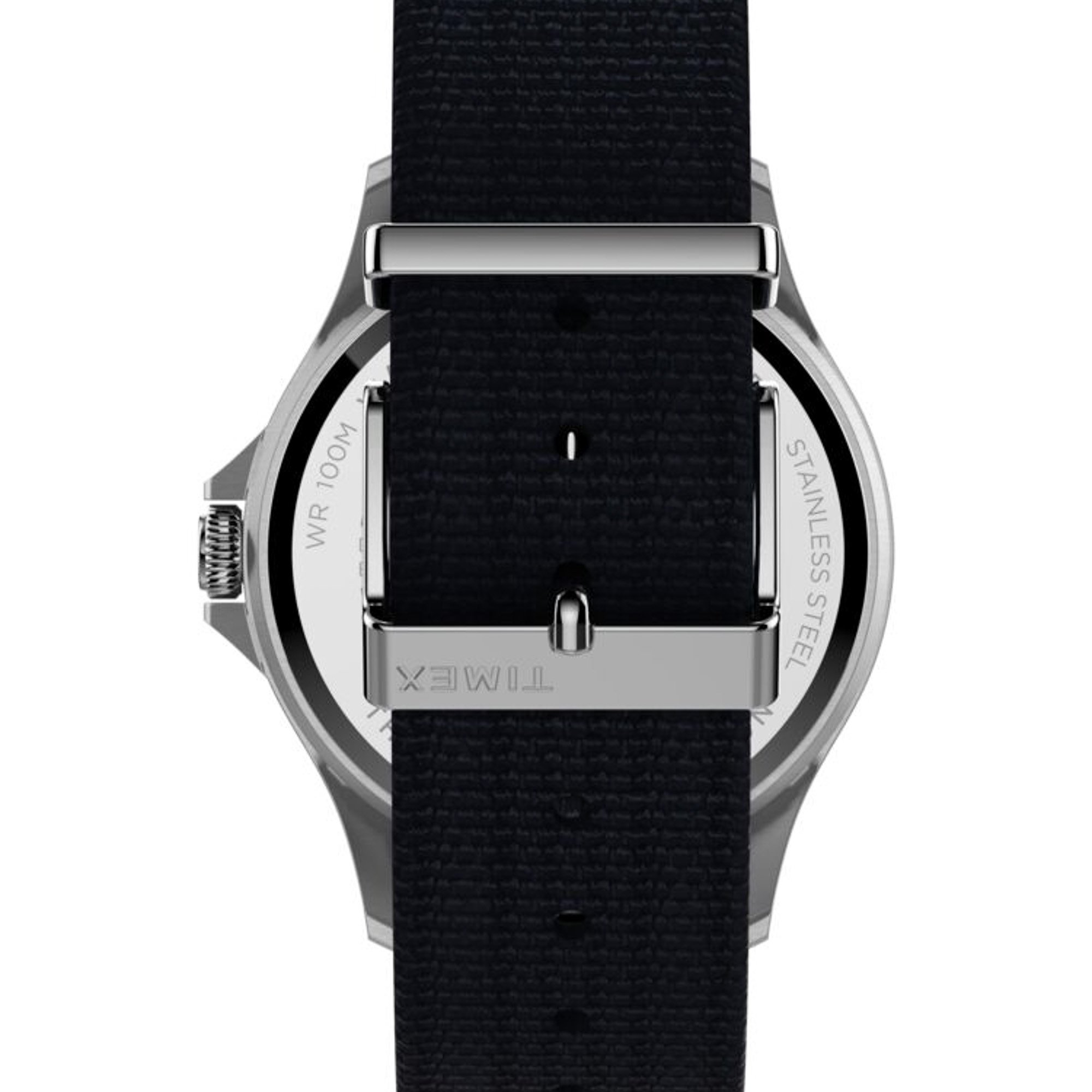 Plus, at 119 Euros, you can choose from a few different styles on nylon pull-through straps.  If 41mm is too large, there's a 38mm version is available as well that's been for sale for some time now.  If this were an automatic, I think I'd be a buyer, but the quartz probably makes for a slim and comfortable daily wearer.  More information is available on the official Timex site.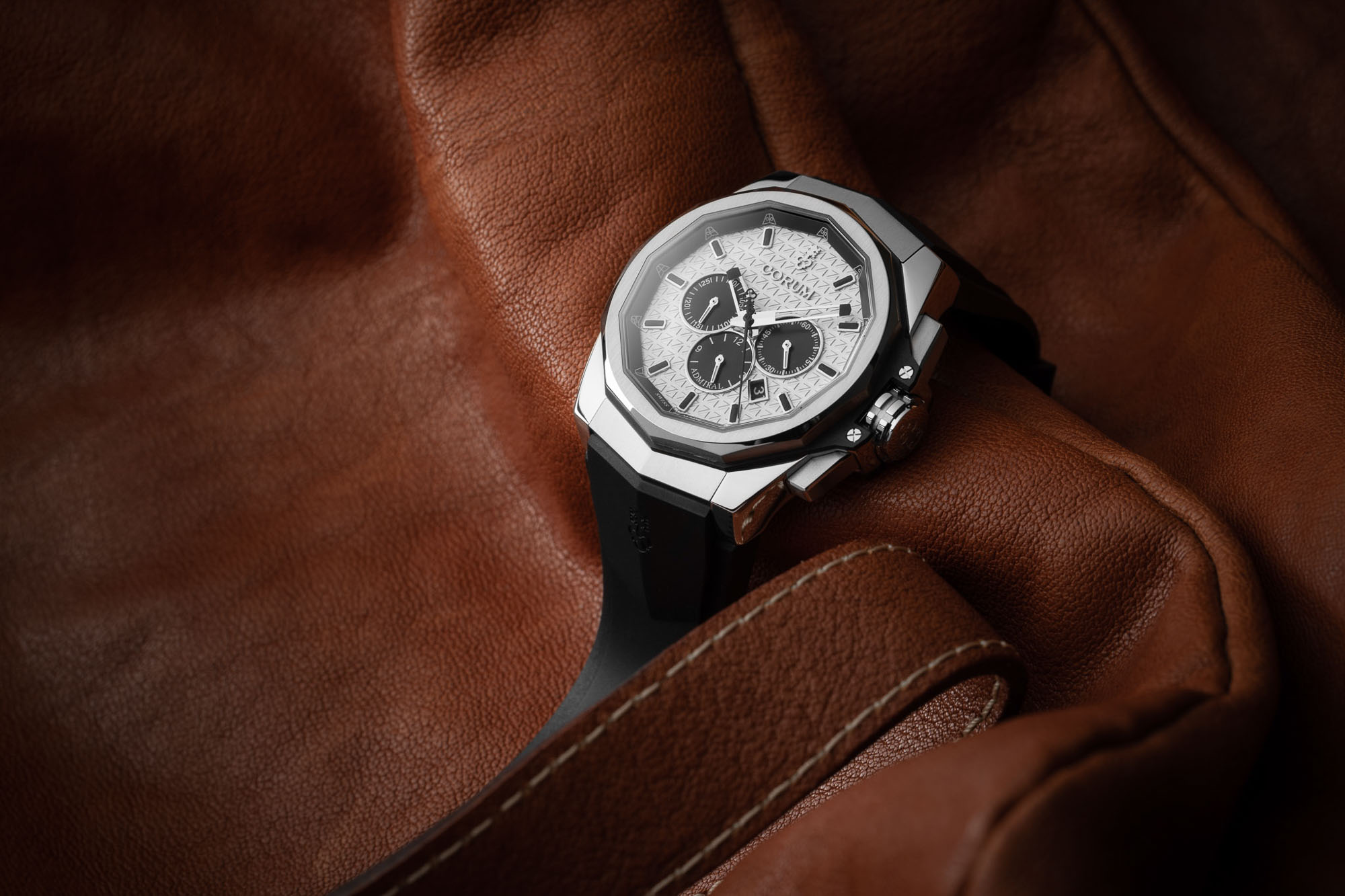 Corum Admiral AC-ONE 45 Chronograph
Corum is a brand we haven't heard from in some time.  But, here they are with a newly updated 45mm chronograph model that boasts evolutionary, yet fresh styling.  The AC-ONE 45 has a 45mm case in either titanium or rose gold and is water-resistant to 100 meters.  Inside, the CO 132 automatic powers the watch.  This is an ETA base with a Dubois Depraz module.  Corum tells us that they've modernized the case styling while keeping some hallmark traits of the Admiral that have been around for decades.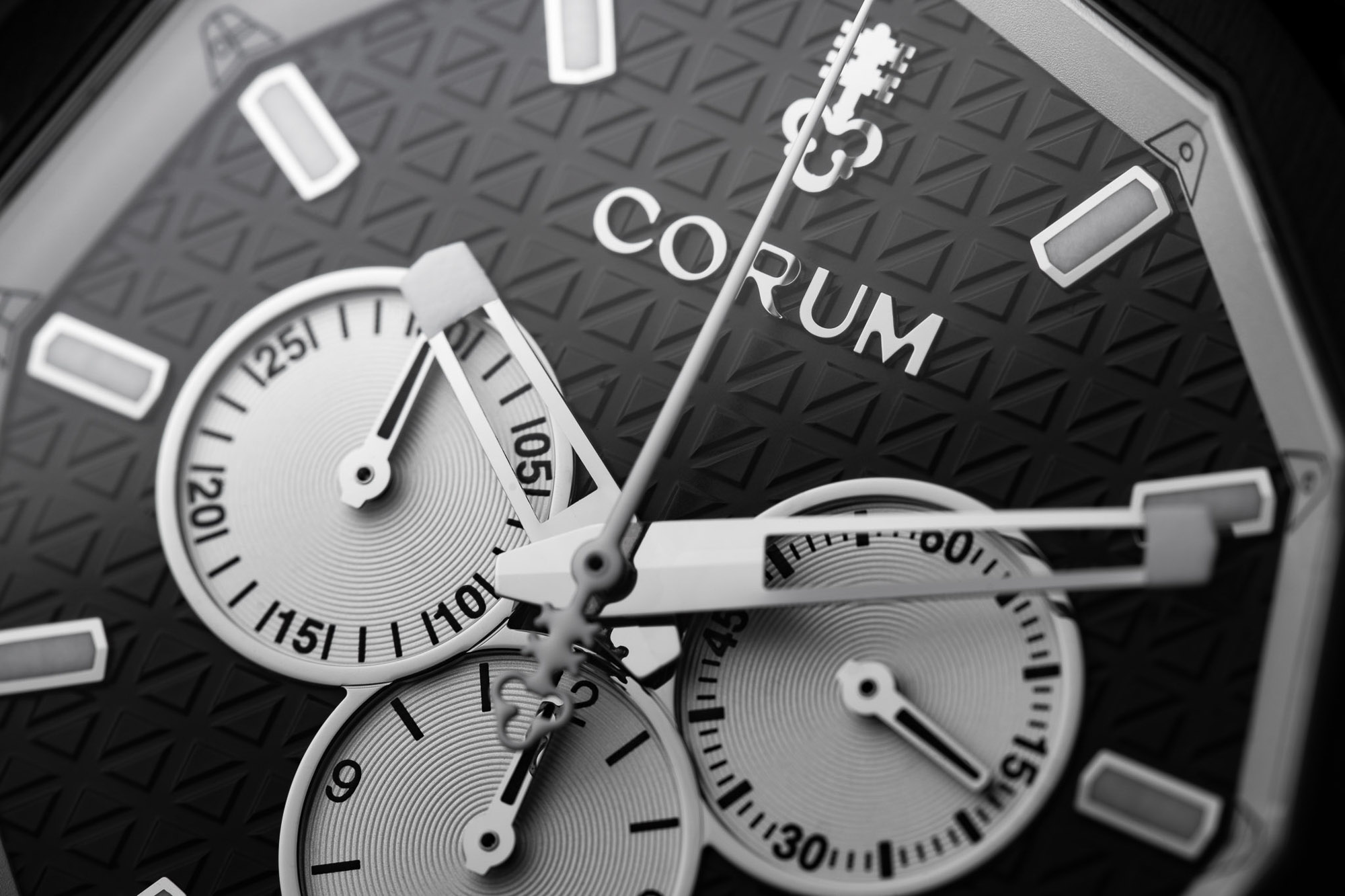 For example, the nautical flags that once dominated the dial are still here, but they're more subtle in this design.  Whether with a white or black dial (both with contrasting sub dials), the AC-ONE contains a "Grenadier fendu" motif that's apparently hand-worked by Corum artisans.  The watches come on black vulcanized rubber straps, but we are told that titanium or rose gold bracelet options are on the way.  The pricing I have is in USD and the titanium costs $9,900 and $18,000 for the rose gold.  More information is available on the Corum website.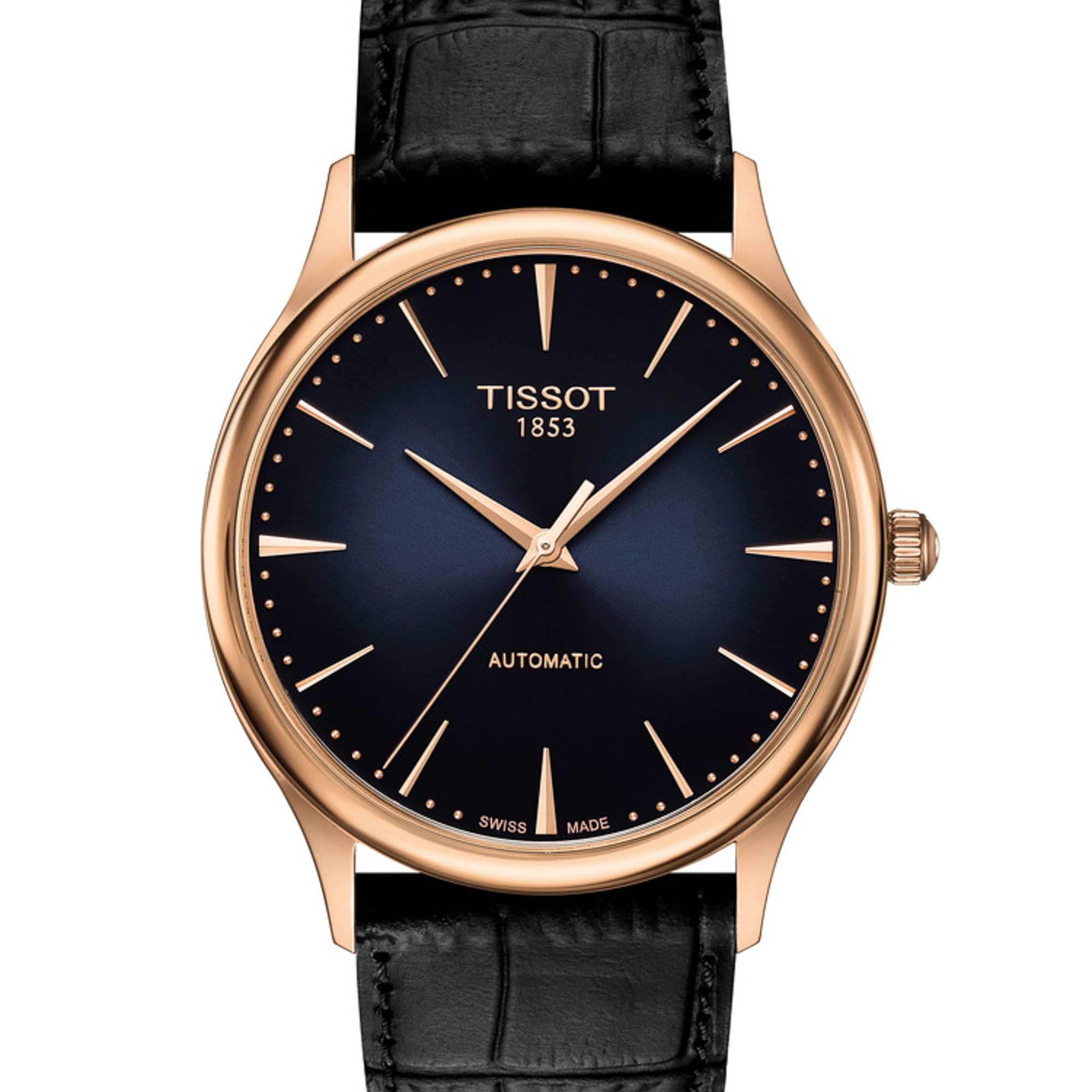 Tissot Excellence Gold
Tissot sent word of some fine looking 18K gold dress watches this week for men and women called the Excellence Gold.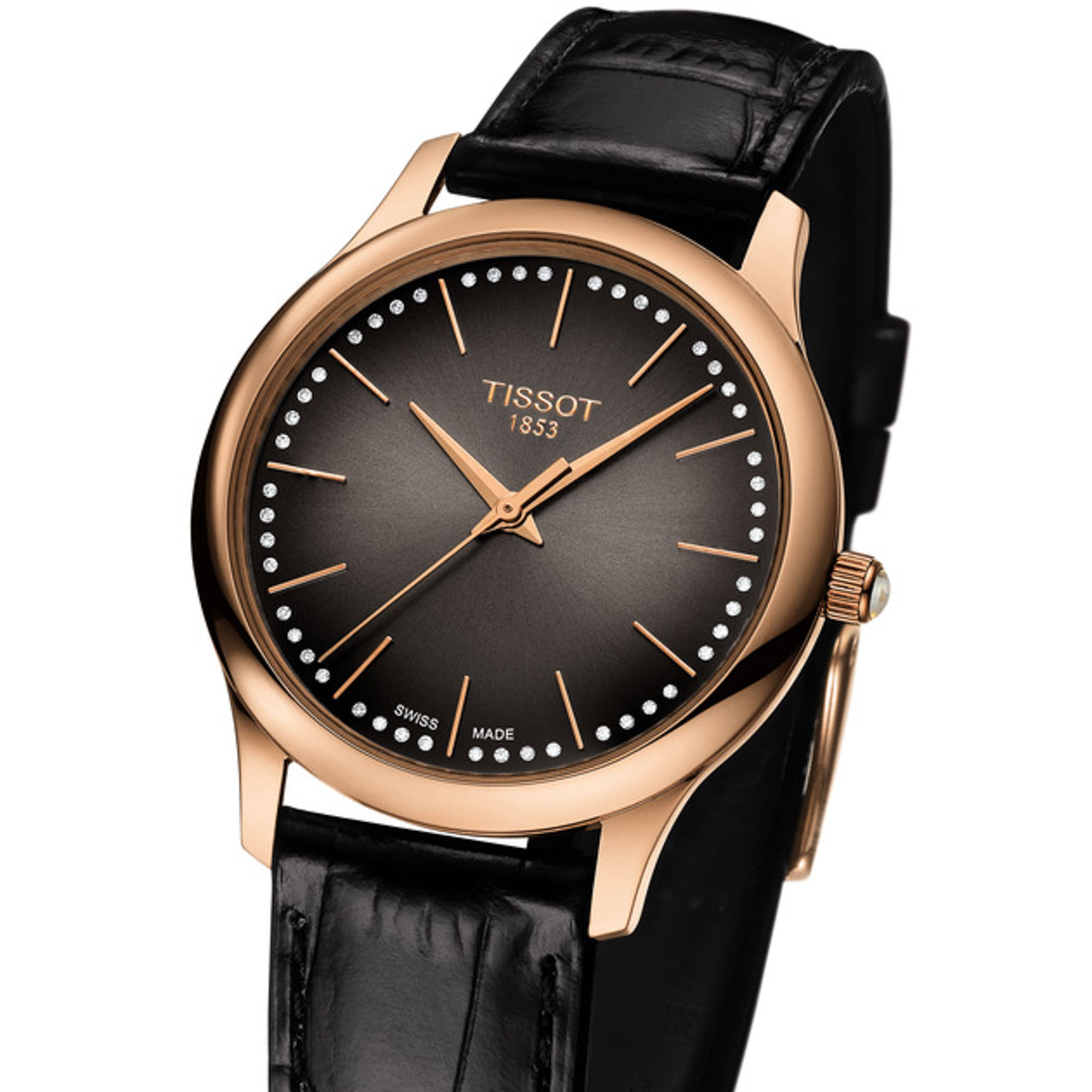 On the ladies' side, we have a 32mm quartz piece that's only 6mm in thickness.  The dial comes in blue mother of pearl (1,860 Euros) or dark brown (1,830 Euros) and has 48 small diamonds around the perimeter to denote the minutes.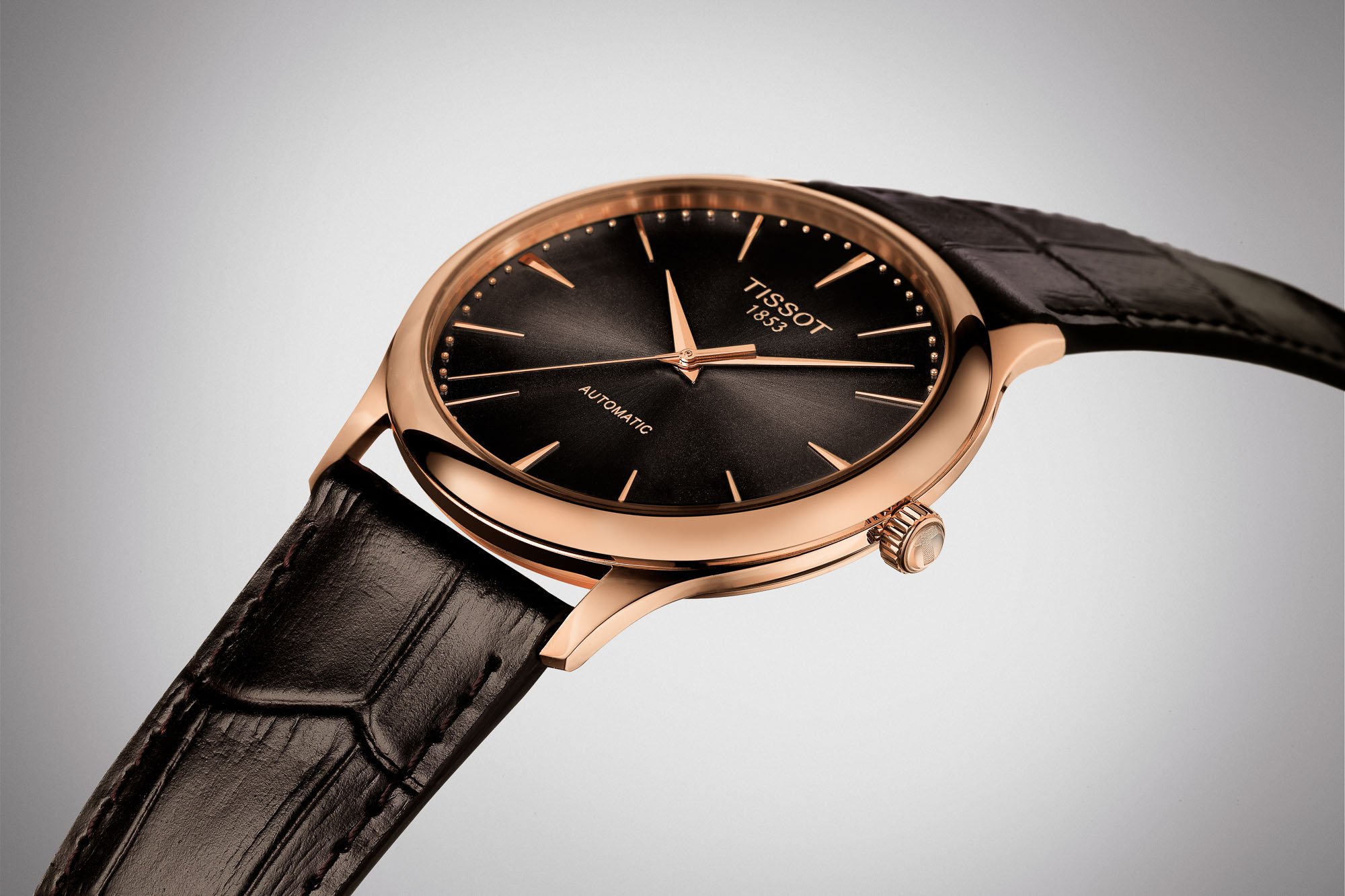 For the gents', we have a 39.8mm diameter piece in either dark blue or brown on leather.  Inside, the Powermatic 80 automatic is put to good use and is thankfully here without a date function.  Pricing will be 3,050 Euros.  More information can be found on the official Tissot site.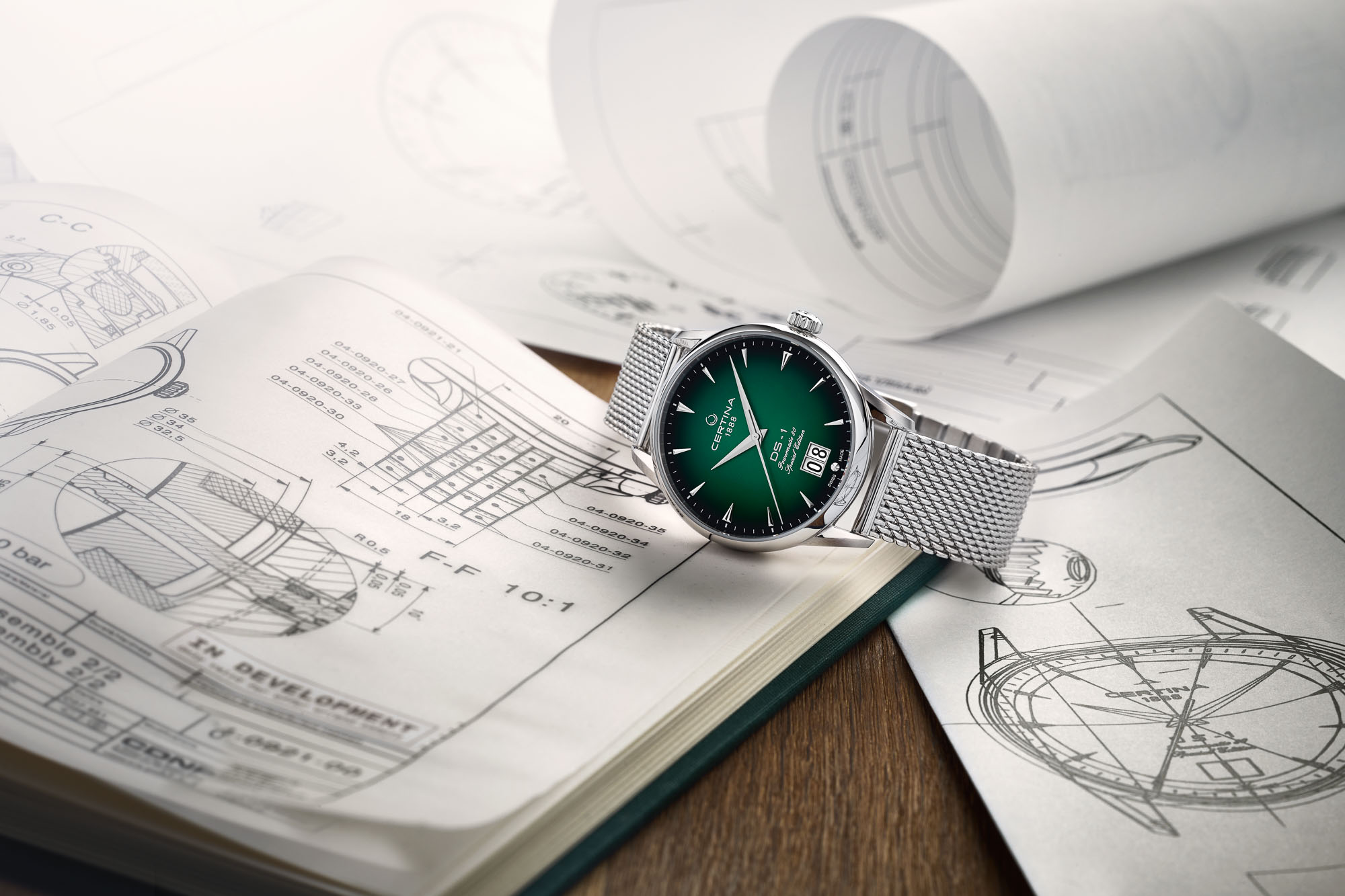 Certina DS-1 Big Date 60th Anniversary
Balazs will likely have a more in-depth article on our next piece, but we'll at least mention the new Certina DS-1 Big Date 60th Anniversary.  We have a 41mm diameter stainless watch with a mesh bracelet with butterfly closure.  Intriguingly, the dial is finished in a stunning "Certina" green and has a "big date" window at 6:00.  Some chromed details are applied to the dial and it makes for a great look.  Certina worked the Powermatic 80 to add this date functionality and while I normally don't do for that, it's uniquely cool here.  Add a sapphire crystal, DS (double security) sealing, and we come to a water resistance of 100 meters.  Certina calls this a special edition, so I'd assume they'll be relatively available.  Pricing should come in around the 895 Euro market.  The DS-1 is already on the official Certina site.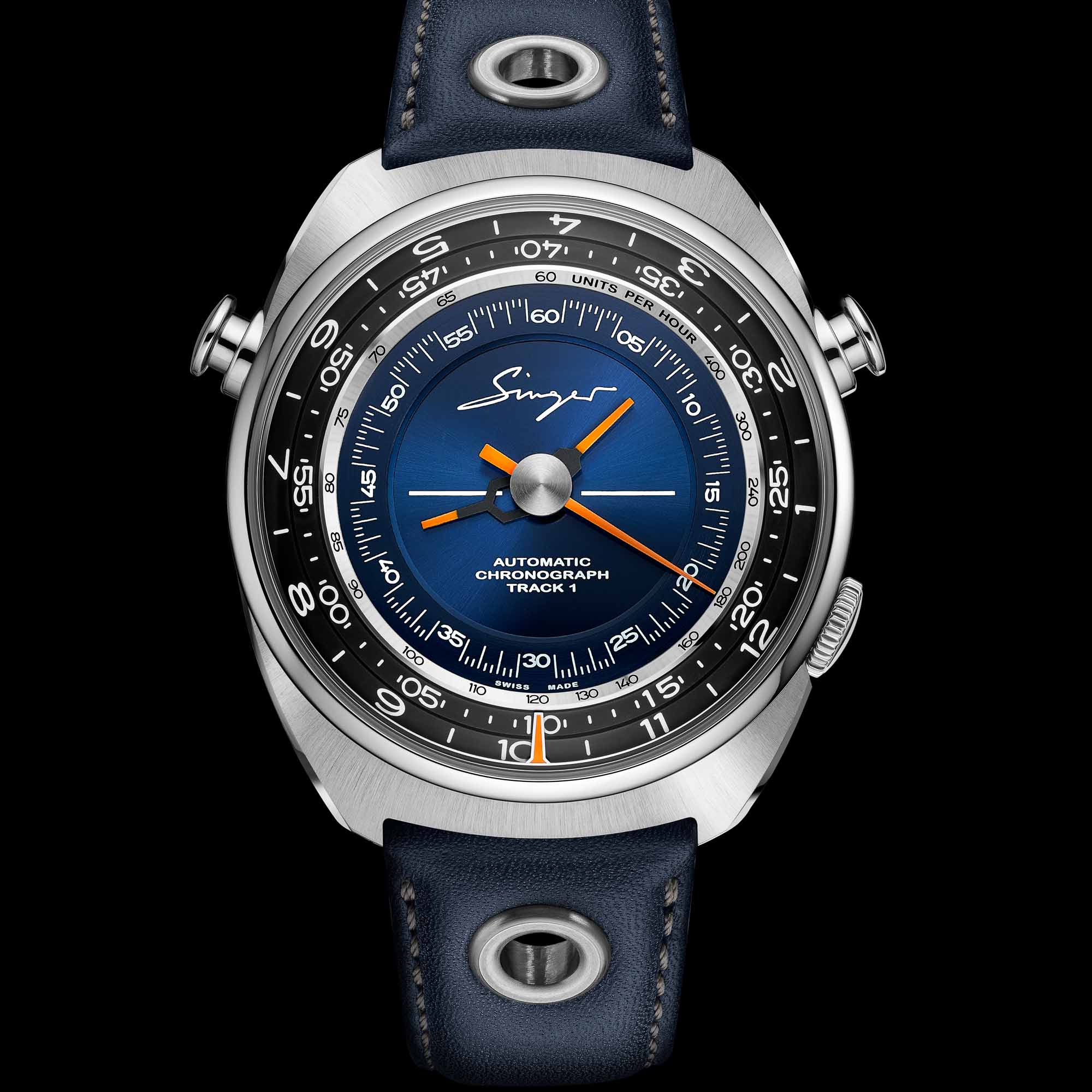 Singer Track1 London Edition
We received word from Singer that they've created a special run of 50 pieces of their Track1 chronograph to celebrate the opening of Phillips Perpetual, a new shop in Mayfair (London) associated with the auction house of the same name.  Singer watches will be sold there as well as other watches from private exhibitions.  The 43mm automatic titanium chronograph London Edition has a unique dark blue dial and matching strap.  For 45,000 CHF, the Track1 London Edition is now available for order.  We expect more info on the Singer Reimagined site soon.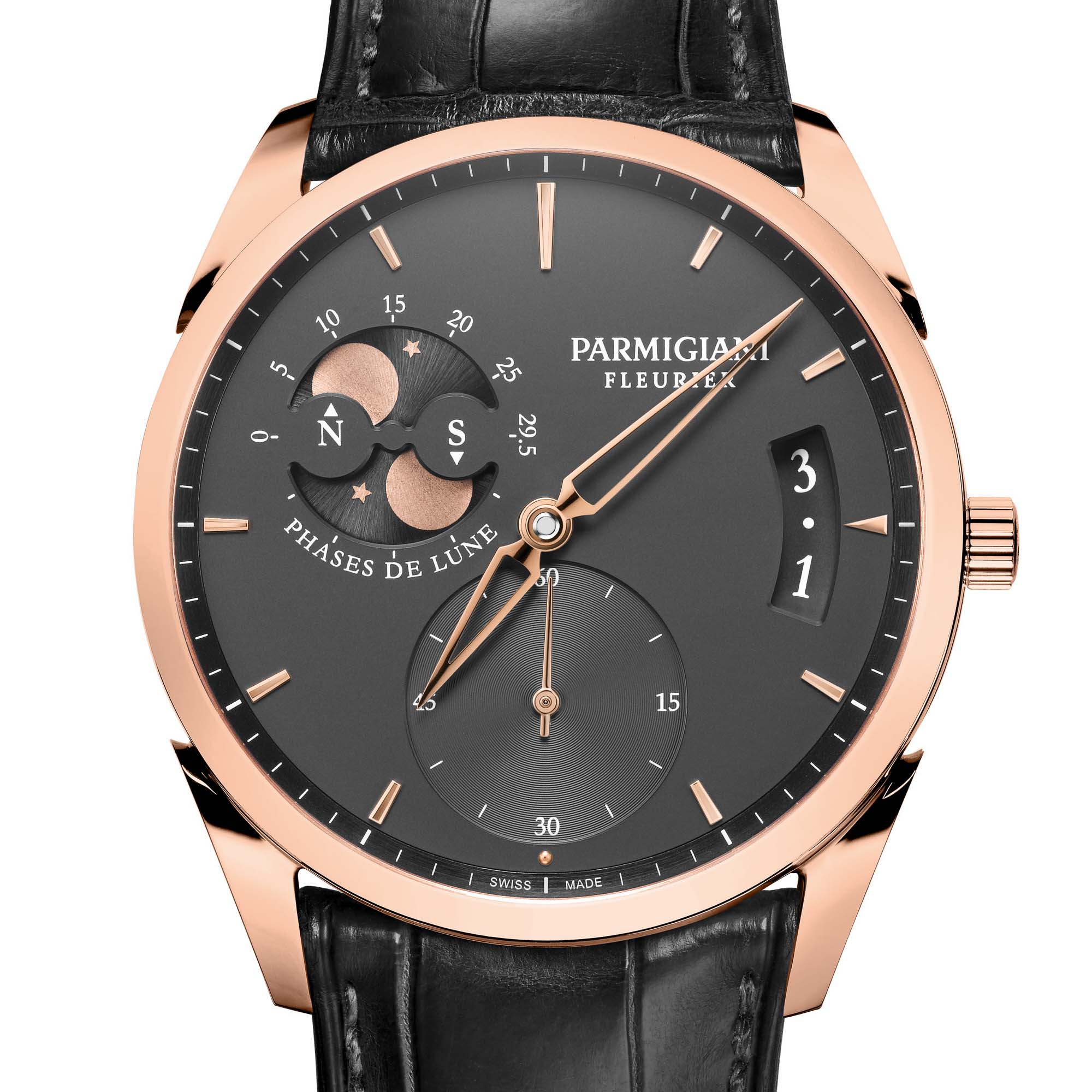 Parmigiani Tonda 1950
Parmigiani revealed updated Tonda 1950 models.  These pieces feature 39.1mm 18K rose gold cases and the in-house automatic PF708 movement.  At only 4mm thick, the micro rotor movement still manages to add a moon phase complication, date and small seconds.  The first of the two new models contains a dial actually made of slate.  It's absolutely stunning in my view and retails for 28,100 Euros.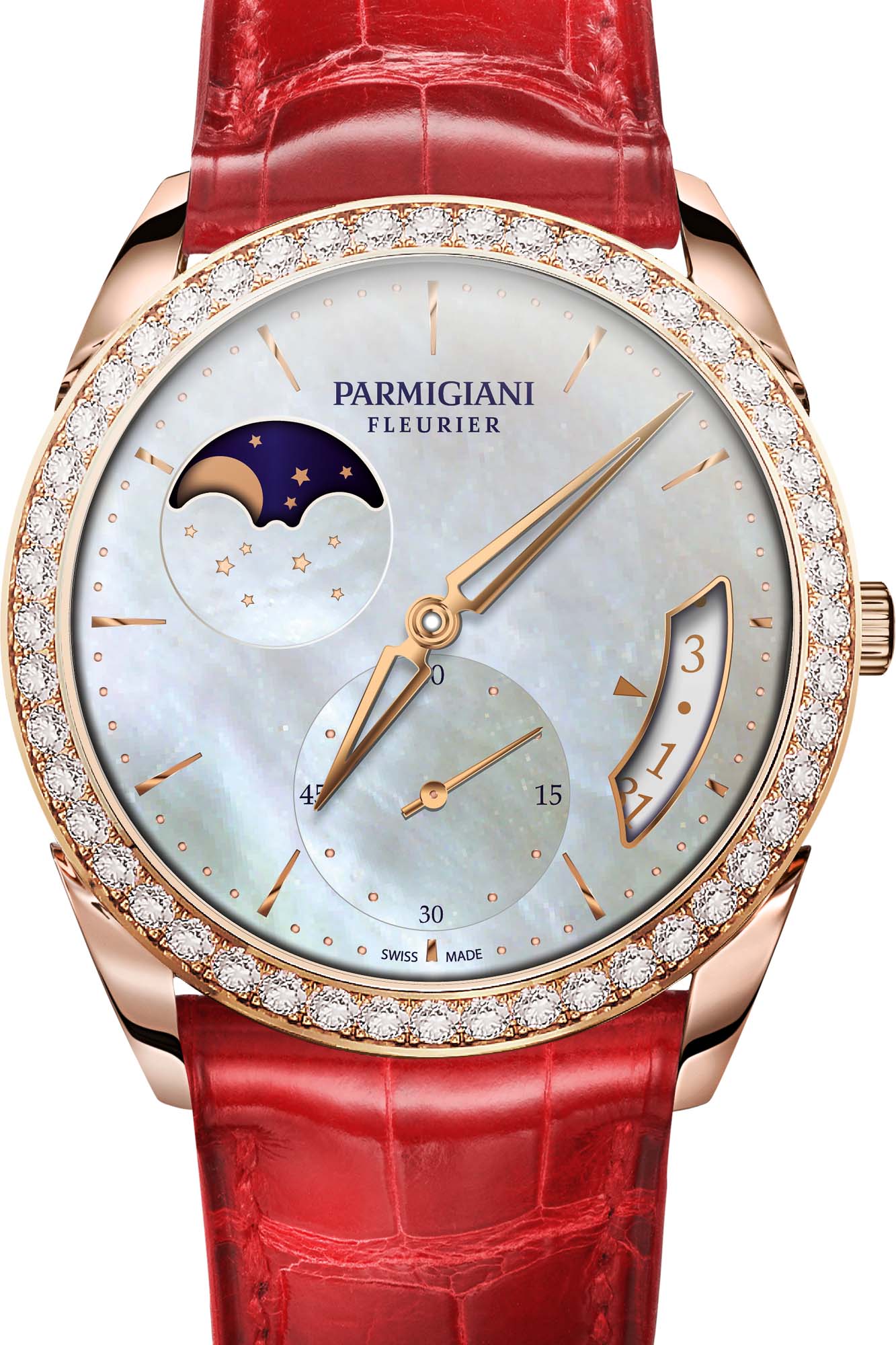 The second piece is functionally similar, but contains diamonds on its bezel (nearly 2ct) and a mother of pearl dial.  it retails for 37,000 Euros.  Information is already available on the Parmigiani official site.
Folks, that is all for This Week in Watches.  Enjoy your weekend!