This Week in Watches: February 1, 2020
Bringing some intelligence to this week's intelligence
Hey — it's time for This Week in Watches for February 1, 2020. We're in the midst of some rather gray days here during Winter; let's see if we can brighten things up a bit!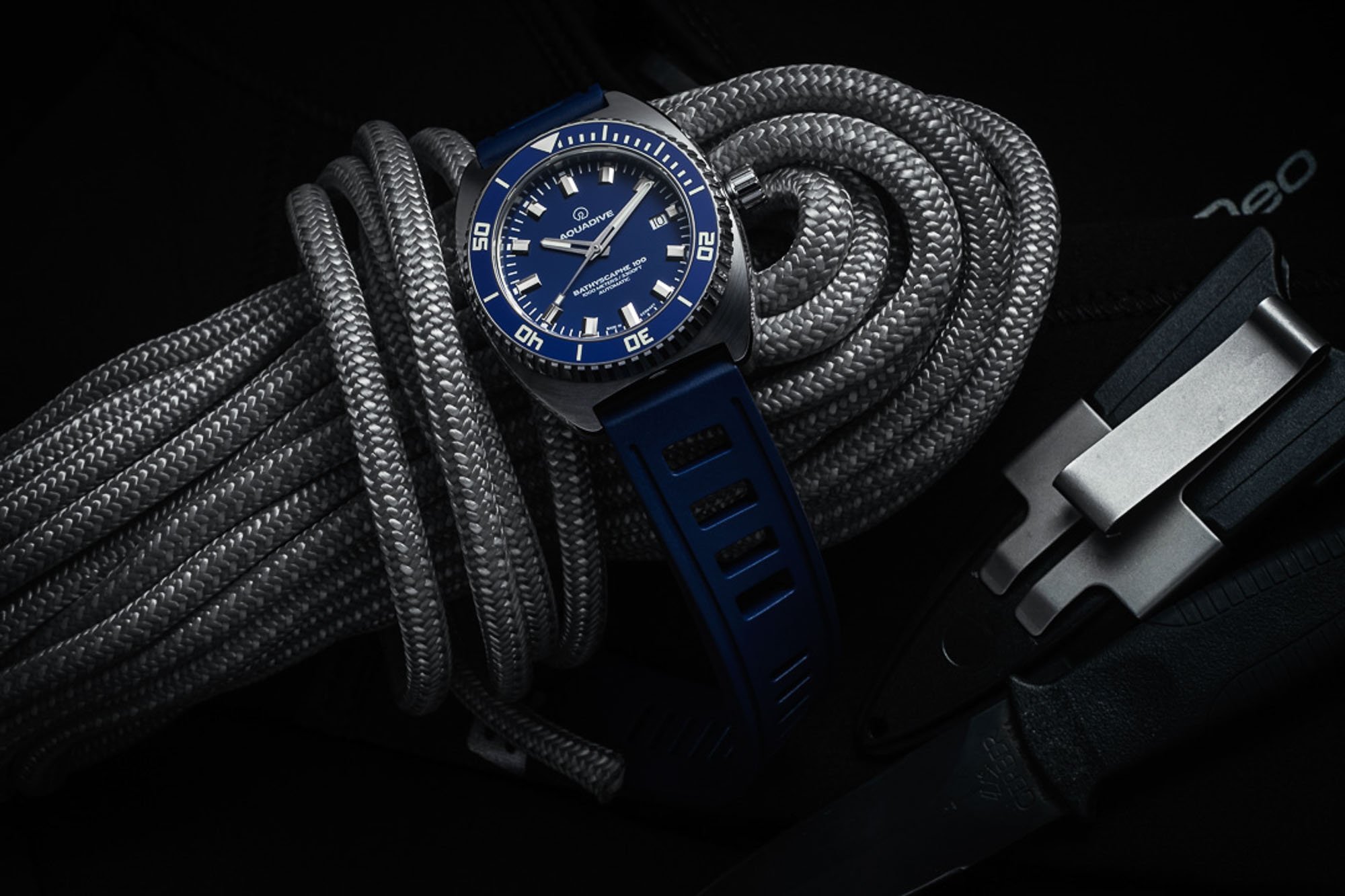 Aquadive Bathyscaphe 100 in Hardened Steel
First up on This Week in Watches is the new Aquadive Bathyscaphe 100 in hardened steel. This 500-piece run of watches brings the same classic 42.9mm x 49mm long c-case to your wrist but with a hardened 316L case. From pictures, the case looks to be a darker gray than normal. Aquadive also mentions larger lumed indices, but I struggle to see the exact differences in comparison to former models. Either way, this piece is powered by an ETA 2824-2 and comes on a standard ISOfrane strap. What's more, there's a $300 discount available for this during the pre-Basel period, which brings the price down to $1,590 when you enter "PBBSL20" into the following link.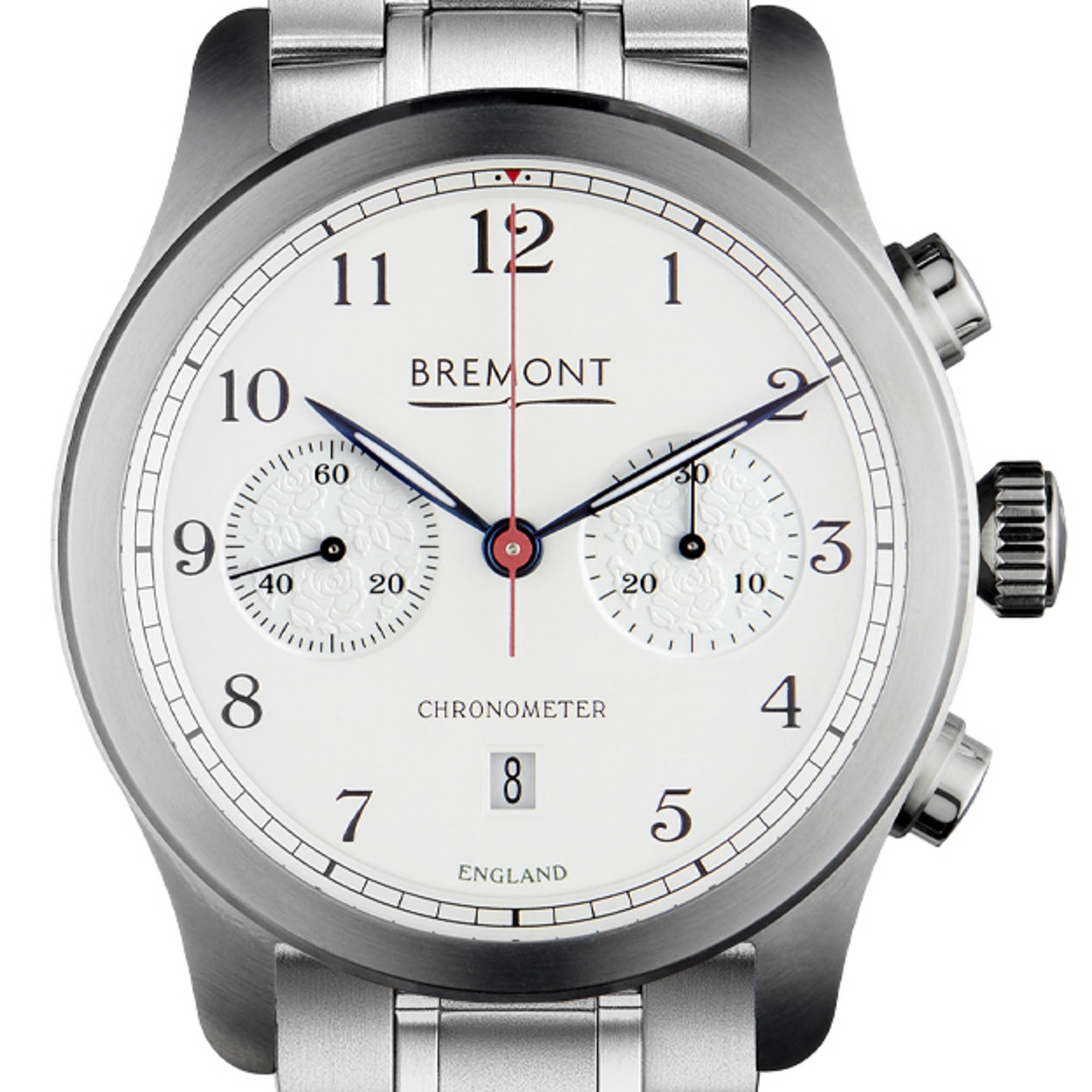 Bremont — Official Timekeeper of English Rugby
Rugby is one of those European sports that, as an American, I actually enjoy. It's violent, but unlike in football/soccer, there's no violence amongst fans. Ironic, right? In any case, Bremont is now the official timekeeper of English Rugby. It also marks the return of the brand to our site after quite some time.
Now, whenever you visit famous Twickenham, you'll see Bremont clocks adorning the stadium. Celebrating this partnership are two new watches. Firstly, we have a new chronometer-rated chronograph in the Bremont Rose, which will debut at the Guinness Six Nations 2020. These special editions are priced at £4,995 on a strap and £5,395 on a bracelet and are based on the brand's ALT1-C model. "England" is printed on the dial at 6 o'clock. Patriotic English Roses can be found within the sub-dials and on the automatic rotor. The ETA 7750-based movement sits within a 43mm case that's nearly 16mm high. So, this one might work well for a rugby player! Head to the official Bremont site for more information.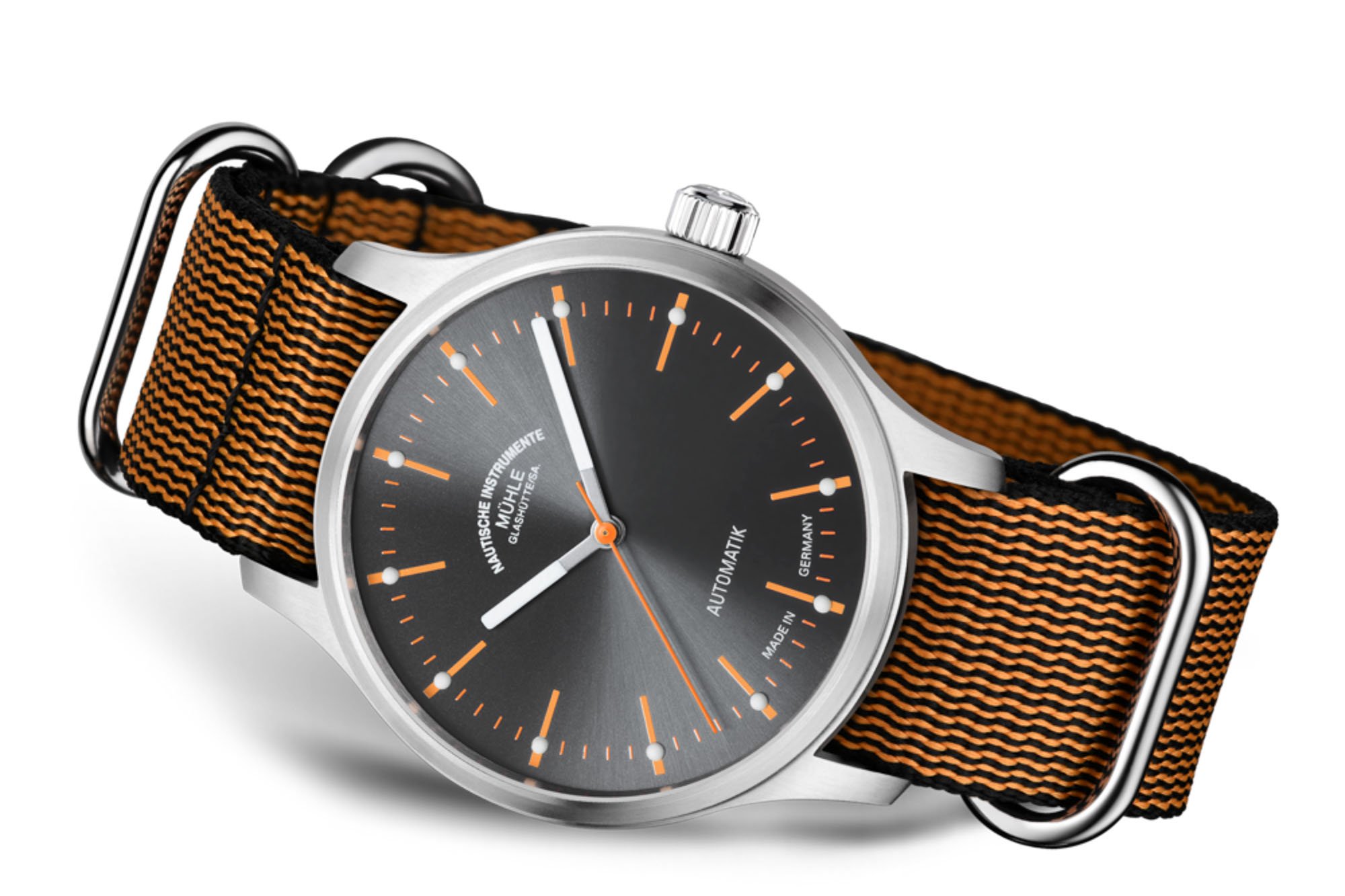 Mühle-Glashütte Panova Grau
Next up on This Week in Watches is a new colorway from Mühle-Glashutte. An urban gray/bright orange spices up the Panova line. If you're not familiar with this watch family, the Panova is a 40mm steel watch that has 100 meters of water resistance. It's definitely in the field watch genre and has a rugged, utilitarian look that could actually be dressed up or down for most occasions.
The new "Grau" or gray edition comes with orange features on the dial and a smart handset that looks really good to my eyes. And at 40mm in diameter and only 10.4mm in thickness, this looks like a great everyday watch. Inside, we have a Sellita SW200-1 that the brand has adjusted and brought to German chronometer standards (it's not certified but runs from 0 to +8 seconds per day). The watch comes on an attractive NATO-style strap and is priced at £990/€1,000. For more information, head to Mühle-Glashütte official site.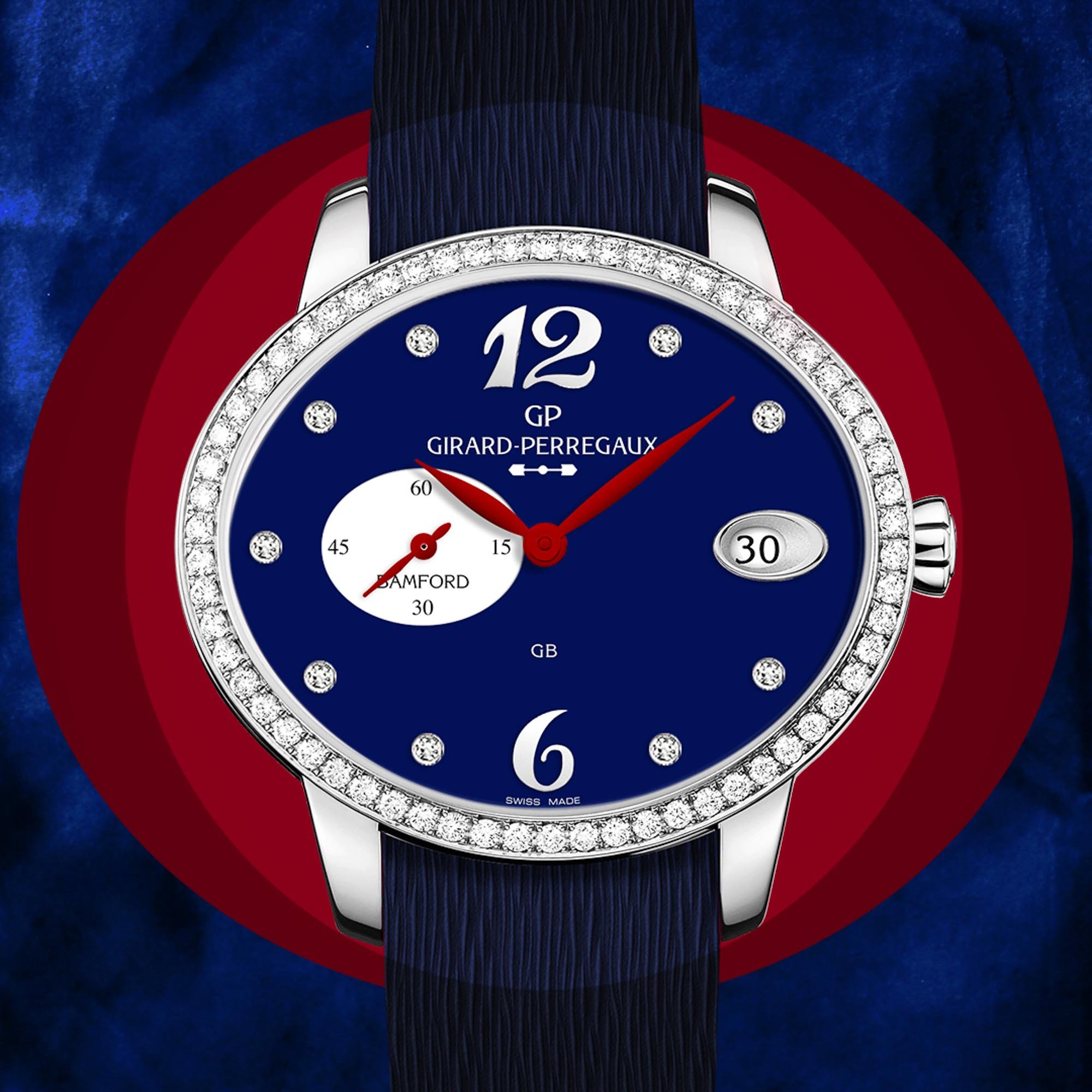 Girard-Perregaux Cat's Eye x Bamford Watch Department
Here's an interesting one for This Week in Watches as we have the first collaboration between Girard-Peregaux and Bamford in the form of a stainless steel 35.4mm ladies watch called the Cat's Eye. We know Bamford from its work on Rolex watches and, more recently, official collaborations with much of the LVMH group of brands. These GP's are quite a bit different as the cases remain the same no matter what you choose (that means 62 diamonds on the bezel and more for the hour indices).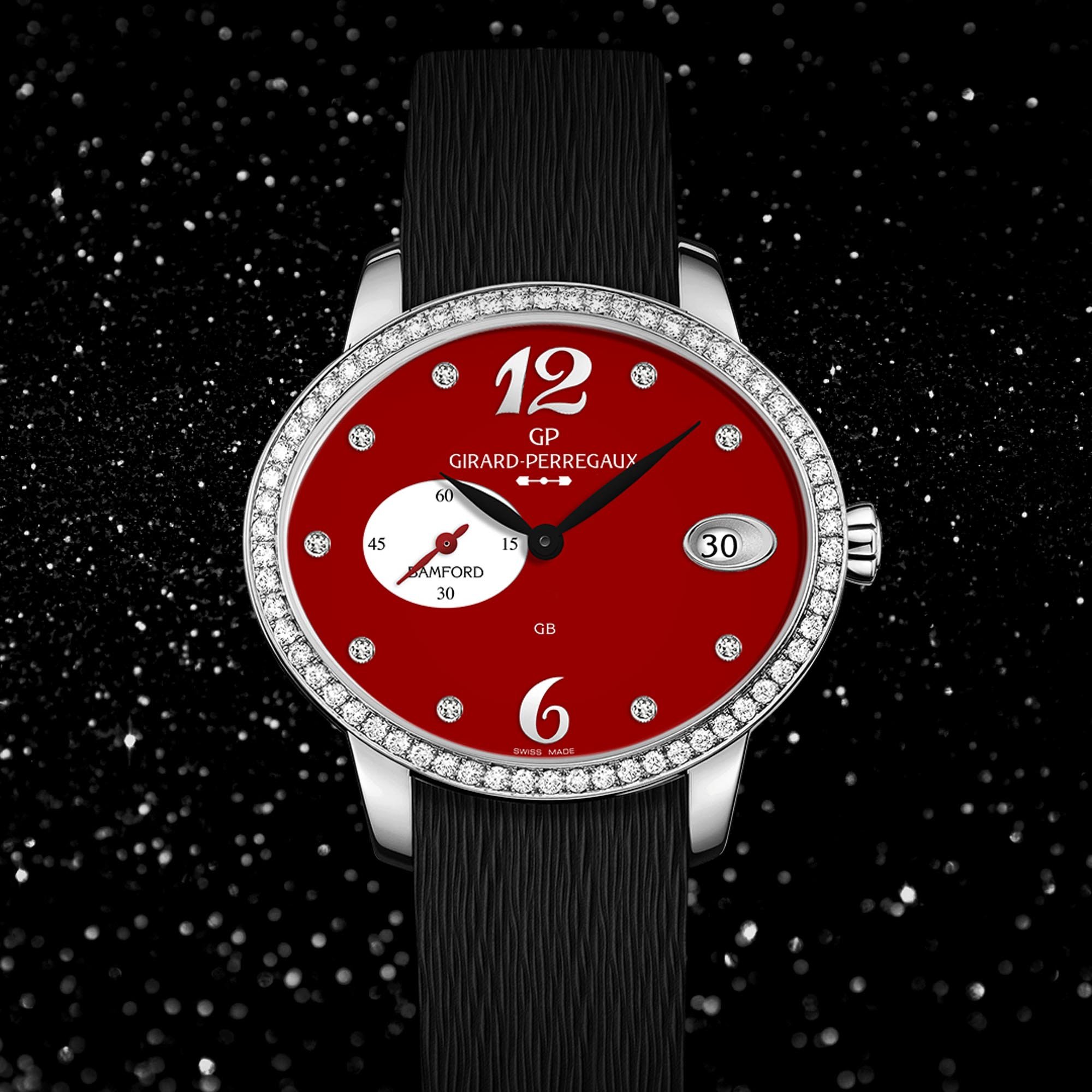 So, personal customization happens on the dial and strap. For this area, there are loads of options and it's good fun to play around with the online configurator. Mechanically, the Cat's Eye uses the GP caliber 3300-0126 automatic. Pricing comes in at £12,500. If you're interested in designing your own, head to the Bamford official site.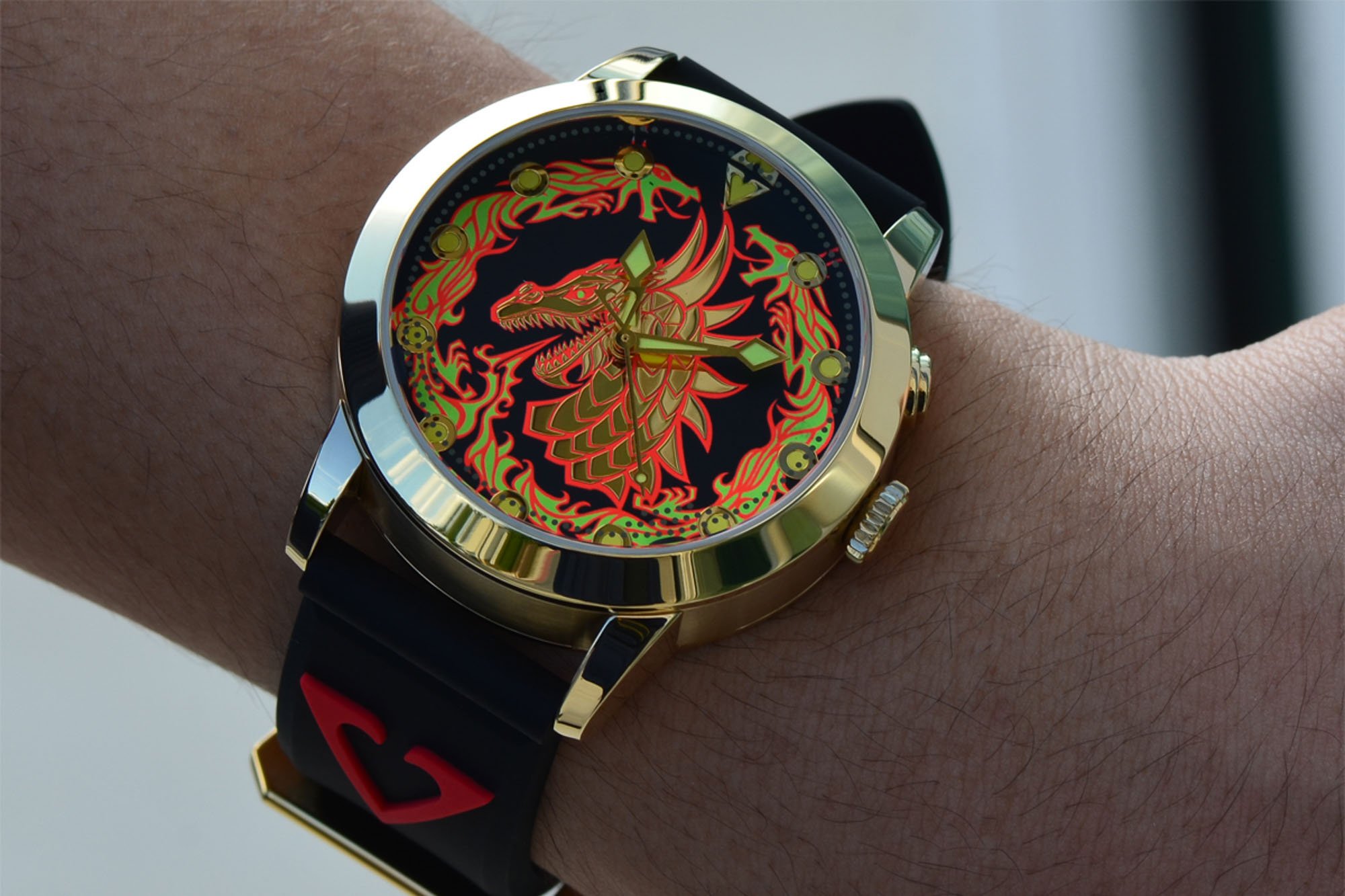 Vaucanson
Lastly, here's something kind of fun to close out This Week in Watches. There's a brand by the name of Vaucanson (named after 1700's French inventor Jacques de Vaucanson who created all sorts of automata) and they're creating whimsical quartz watches with two batteries. Essentially, we have a 6-year battery powering a Swiss-made quartz movement, but the secondary battery provides up to 11,000, 4-second bursts of UV-LED lighting to highlight some very funky painted dials. The brand states you have a daylight look, dark look (there's lume on these dials as well) and the UV-LED view courtesy of that 2:00 button. I can't figure out the diameter of these but I'd guess around 40mm. Interestingly, they're assembled in the USA. If you'd like to see more, head to the official Vaucanson site.
That's all for This Week in Watches – enjoy your weekend!