This Week in Watches – February 10, 2019
Union Glashütte, Edox, Chronoswiss and something vintage
Welcome to a late publishing of This Week in Watches for February 10, 2019.  Apologies, but this is what happens when yours truly tries to upgrade his Mac's OS after 4 years.  I mean, why fix something when it isn't broken – well, it finally broke and the fix didn't exactly work.  Anyhow, I'm back and ready to bring all the news that's fit to print.  This week wasn't heavy on the releases, but let's get into it nonetheless…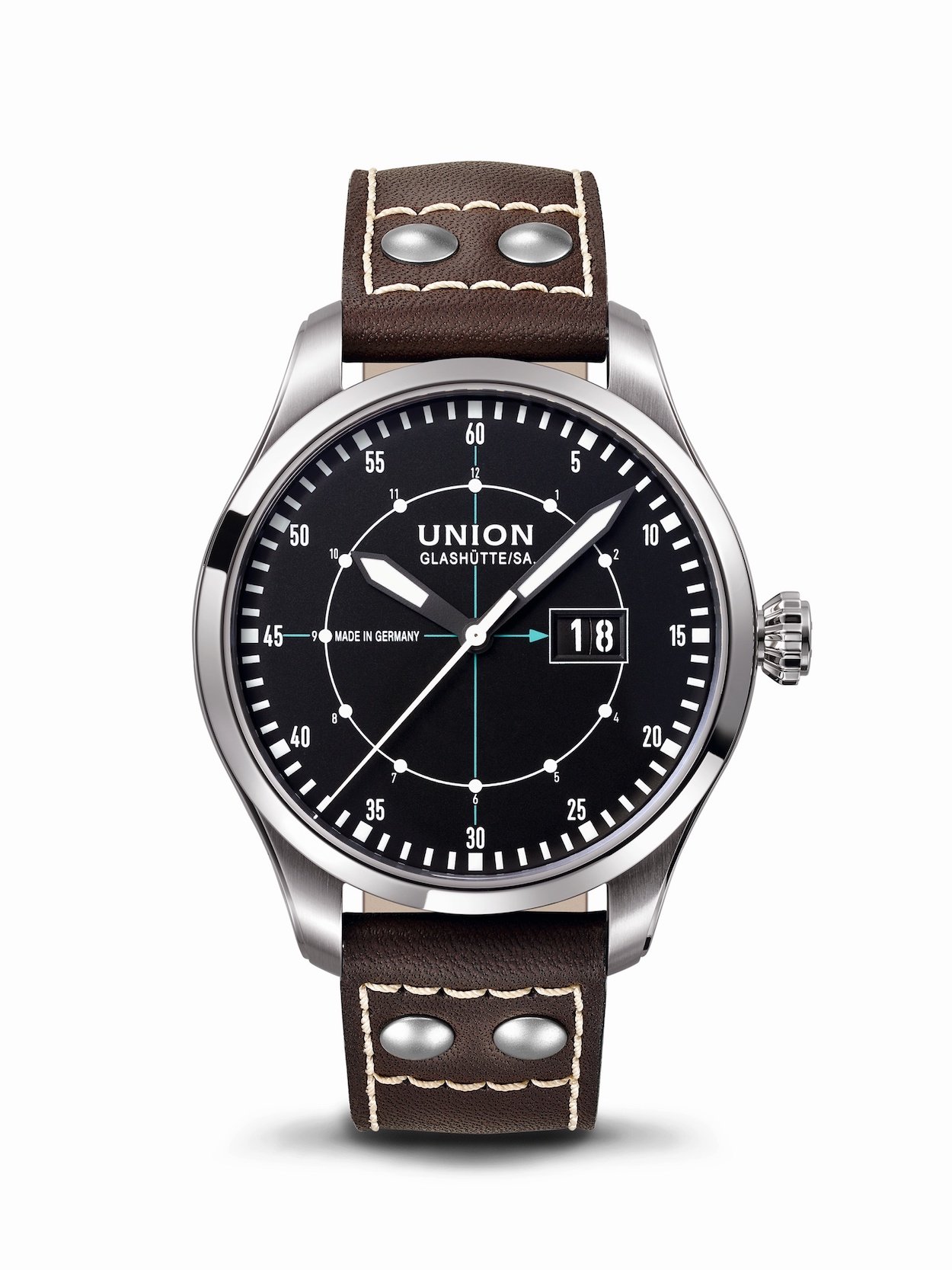 Union Glashütte Belisar Pilot Big Date 
First up, we have a new release from Union Glashütte in the form of a 45mm pilot's watch.  We don't cover this brand from within the Swatch Group stable very often, but I figured it was worth a mention due to its modern spin on a typical 30's-40's German pilot's watch.  A large legible dial is combined with light blue crosshairs and a large date display made up of two large date discs.  Naturally, the watch features a large onion crown and a leather strap with a couple rivets at each end.  The movement is the U2896 (ETA 2896) automatic which is found in other Big Date watches from the brand.  The new Belisar Big Date will retail for 2,250 Euros.  I admittedly don't have any experience with watches from Union Glashütte and I suppose one could view this is a lower cost alternative to some of the more expensive German retro-military pieces, but this strikes me as a somewhat challenging sell versus pieces from, say, Laco or Stowa.  Still, with add-ons like a sapphire display back and the aforementioned twin date discs, it seems like the Swatch Group is trying to take this relatively quiet brand upscale.  For more info (although this watch isn't on quite yet), head to Union Glashütte's site.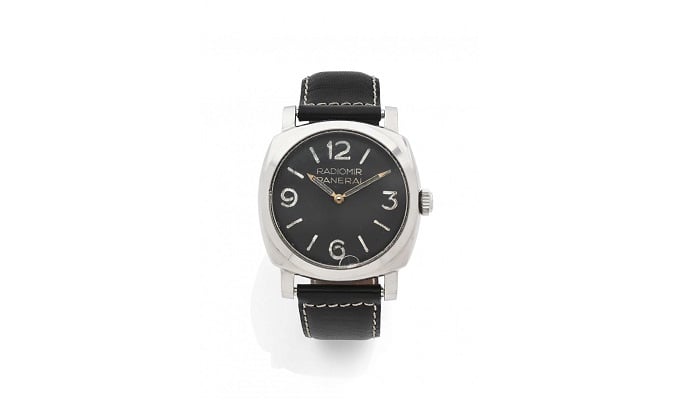 A Panerai Sells for Big Bucks at Auction 
Despite the fact that there are a couple Instagram gents warring about fake Panerai (and perhaps having the unintended result of throwing serious shade on a brand that needs anything but as it tries to reinvent itself), a Panerai Type A Radiomir 6152 (early 50's and Rolex made) was sold for an astounding 226,000 Euros at auction.  Artcurial hammered the watch on January 23rd in a place known for cheapskates – Monaco.  The watch was owned by a Rear Admiral in the Italian Navy and had provenance that obviously aided the selling price.  At 47mm, these Radiomirs look a lot like what one can buy from Panerai today.  They're important historical watches and I, for one, find these simply attractive with their utilitarian style.  As an aside, I kind of miss the days of Panerai being so popular – when was the last time a brand truly shook up the market like they once did in the late 1990's/early 2000's?  In any case, read the official press release on Panerai's site – they're pretty shaken up!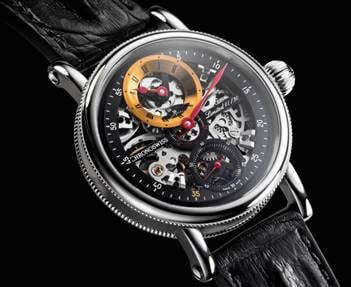 Chronoswiss Comes with More Pre-Basel News 
Chronoswiss sent us news on another new watch – the Flying Grand Regulator Skeleton, a limited edition 44mm stainless piece.  Only 30 of these will be made and it's an example of another open-worked dial, but Chronoswiss adds some pretty cool topography with its funnel-shaped hour dial.  That hour dial is in orange while the hands are in a very bright red.  Everything else is kept to black, white and metal.  Inside, we have the manual wind C 677S regulator.  We'll let you know more about pricing and availability once we see it in the metal at Baselworld in a month's time.  More info on Chronoswiss can be found here.

Edox Brings the Carbon
Edox sent us information on the new C-01 Carbon Chronograph and paired it with an announcement that they've partnered with Pal Virik Nilson – a driver (or is it skipper?) in the XCAT Powerboat world championships.  I must say, that's an awfully different choice of sponsorship, but it seems every sport has a watch sponsor.  Regarding the watch, we have a full carbon-cased 45mm chronograph that's water resistant to 500 meters and contains what looks to be a 7750 inside.  Checking out the case, it has some neat sandwiched layers of alternating carbon colors.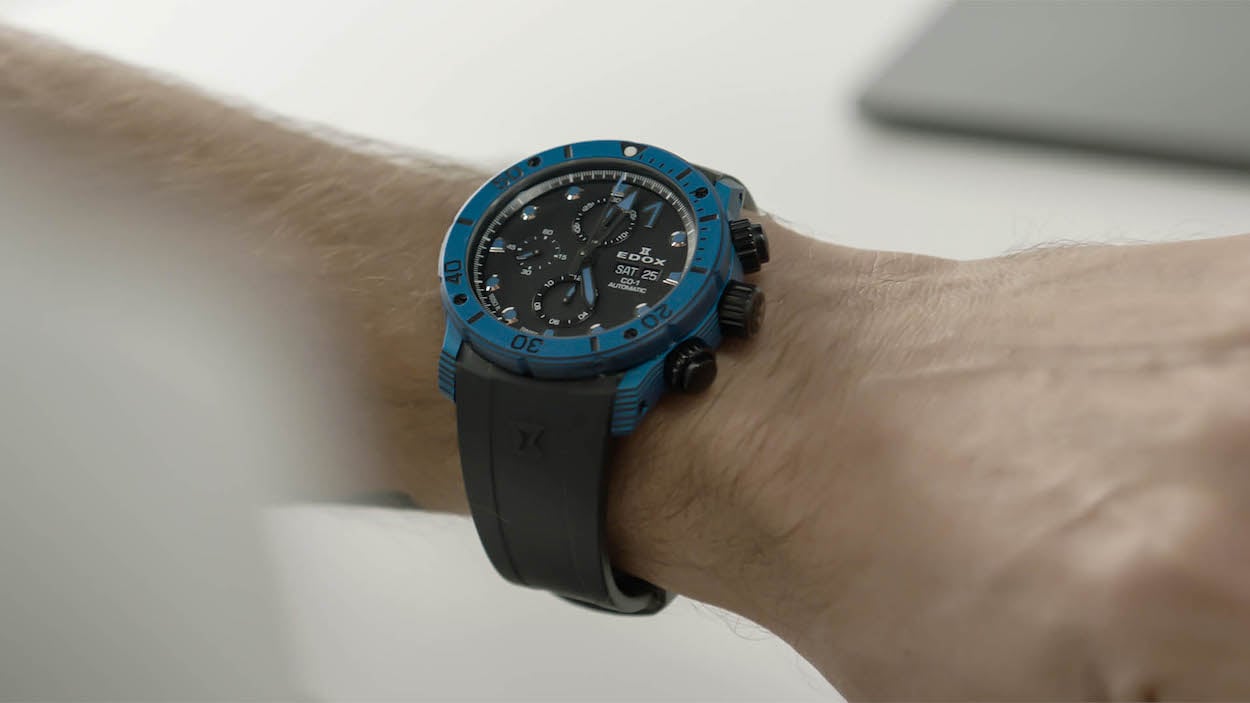 The large "1" at 1:00 is a curious style detail and while these are some seriously bright watches, they seem like the type of thing that a Cigarette/Donzi type owner would wear on an equally loud speedboat.  At 2,980 Euros, they're not exactly cheap – maybe someone looking at something like a Hublot or a Royal Oak Offshore might find these attractive, but far more reasonable.  These aren't necessarily my cuppa, but they look kind of neat.  In blue/black, red/black, gold/black, or grey/black, you can find out more on the Edox site.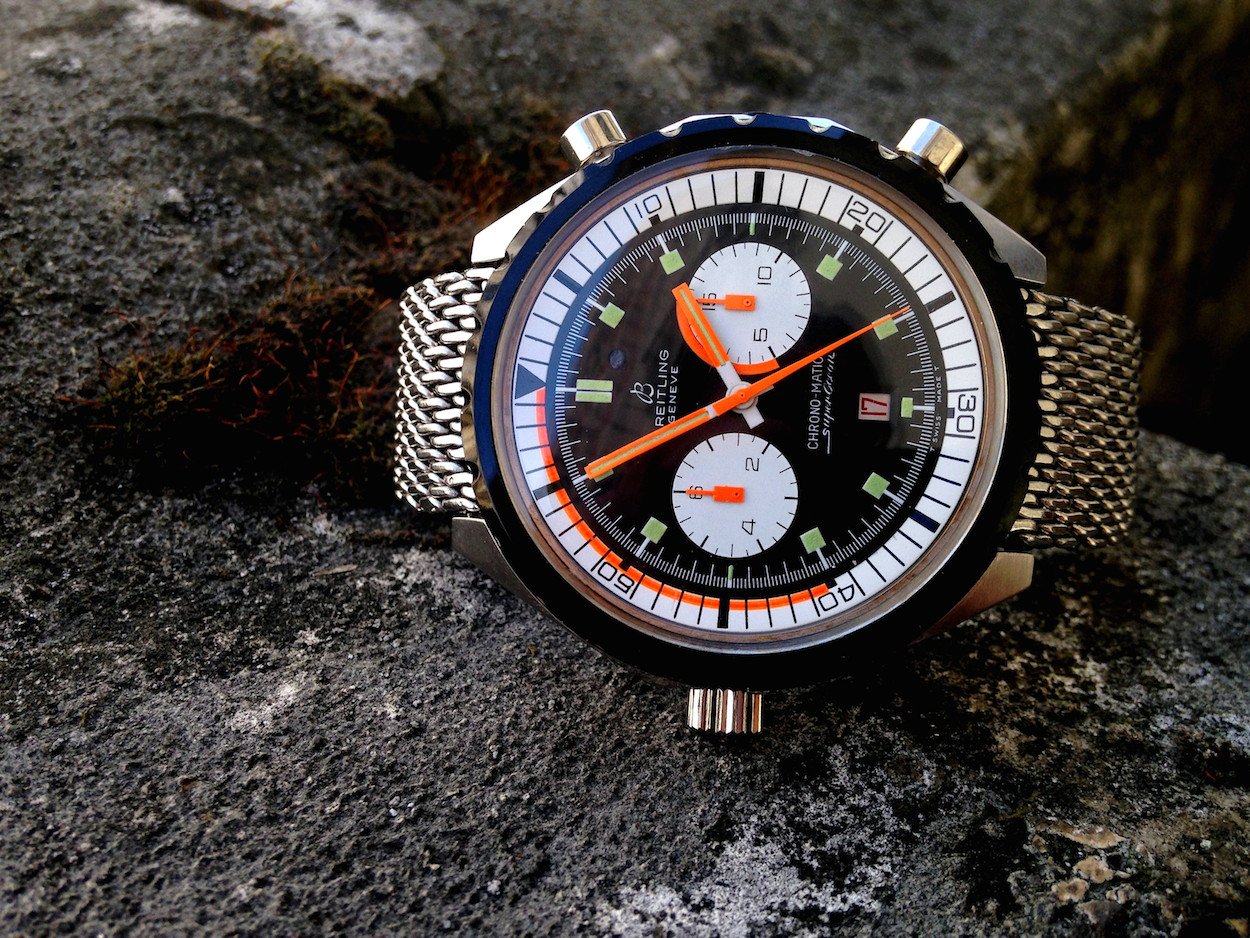 The Chronomatic 
And finally, if you're a follower of Fred Mandelbaum @watchfred or Jeff Stein @on_the_dash on instagram, you'll notice that both posted something on their accounts related to the 50th anniversary of the Chronomatic (aka Caliber 11).  Head to the On The Dash site, and you'll see that both are rallying the troops to begin posting pictures of their Cal 11 (and variants) using the hashtag of #chronomatic50 on March 3, 2019.  This was the date that press releases were held in both New York and Geneva to announce the movement to the world.  I'll be sure to show my wonky Hamilton Chrono-matic that day!
We'll be back with more This Week in Watches next week…