This Week In Watches: January 30, 2021 — Garrick, Tissot, Nezumi, Louis Erard And HSNY!
Let's get to it!
Welcome back to another "This Week In Watches." That means one thing — we've survived another week. Well played, well played indeed. It also means it's time for me to round up some of the cool stuff that's happened this week.

Garrick S4 Watch
As a British citizen, it's always cool when I see a British watchmaker producing high-end horology. Roger Smith and George Daniels may be the first names on peoples' lips when talking about British Watchmaking, but Garrick certainly deserves to be in the same conversation. This week, the brand released its S4 model. It is essentially Garrick's entry-level watch but features a stunning dial that employs a highly-innovative construction technique. It's a serious piece of wrist candy, which is far more than the 'entry-level' tag might suggest.
…the star of the show is the hand-guilloché motif.
Commonly, mass-produced dial blanks are stamped from a ribbon of brass, however, Garrick uses a lathe to create a brass disc. All of the rest of the individual dial elements are crafted and applied by hand. While this method is more involved, the pride in the craft and time taken to achieve this superior dial construction is clearly evident. The dial pays tribute to several traditional watchmaking techniques, but the star of the show is the hand-guilloché motif, executed on a traditional rose-engine lathe.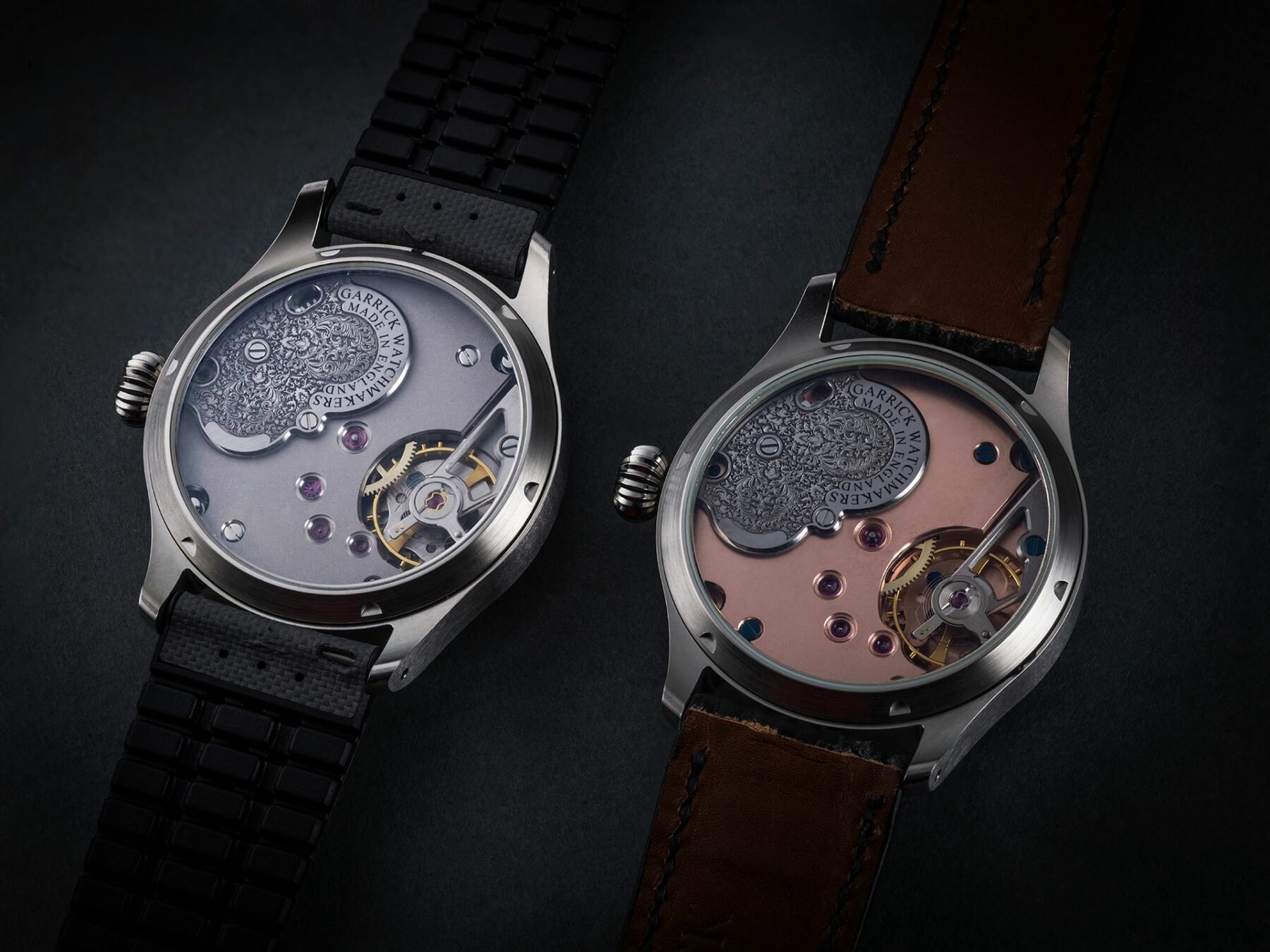 Far more than 'just' a modified ETA
Powering things on the inside is a modified hand-wound ETA movement. The ebauche is rhodium-plated and features an engraved barrel and crown wheel cover. Inspired by old English pocket watches, the frosted movement is equipped with a three-quarter plate and also includes a screwed balance. After the movement is tested, it is regulated, delivering a daily variance of +3 seconds.
…incredible value…
Some may read the 'modified ETA movement' part of the above sentence switch off but just look at the photographs. It's a beautiful piece of craftsmanship, but I want to stress that a watch's value is not solely in the movement. While I think the movement here represents incredible value given the level of modifications, the real value in this watch and the focus (for me) is the incredible dial and case quality.
There's so much going on here that is truly worth speaking about, but there's not enough space in this roundup feature to go into more detail. As such, I recommend reading more on Garrick's website as this is a truly stunning piece of watchmaking. Priced at £4,995, this is a great value proposition for an incredible example of British watchmaking.

Tissot PRX 40 Quartz
This one initially went a little under the radar for me. Tissot is not a brand I usually follow that closely. They're a well-respected Swiss brand with a rich heritage and offer a lot of value for your hard-earned money, but it's not one that usually releases watches that speak to my individual tastes. Well, this week has broken that trend with the launch of the new PRX40.
…10 atmospheres of depth…
The PRX 40 is essentially a reissue, but a damn nice one at that. In 1978, Tissot made a quartz model characterized by a sleek and slender case, narrow hour markers, and a steel bracelet, which is fully integrated with the flat, barrel-shaped case. A few years later, Tissot registered the PRX name. "PR" stands for Precise and Robust, while "X", in Roman numerals, means 10. This refers to 10 atmospheres of depth to which the watch remains water-resistant or the equivalent of 100 meters.

Cohesive watch design makes the world go round
The case and bracelet combination are what really stood out here and drew me into the watch. I love this flat mid-case with sharp, angled lugs. It's reminiscent of the Zenith Defy case shape, which is also a firm favorite of mine. The dials are classic no-nonsense black or blue sunburst with nickel-plated hour markers and hands or a vertical satin-finish silver-grey dial with rose gold hour markers and hands, a color combination that is another nod to the late 1970s. They're classy and straightforward. The combination of the dial, case, and bracelet is really cohesive despite the simplicity, and it's this cohesiveness that I love.
My pick of the bunch is probably the vertical satin-finish silver-grey dial. I love the gold accents, despite it not usually being my sort of thing. It's a very affordable €350 and has me strongly considering adding one as an excellent daily wear watch! Find out more from Tissot's website.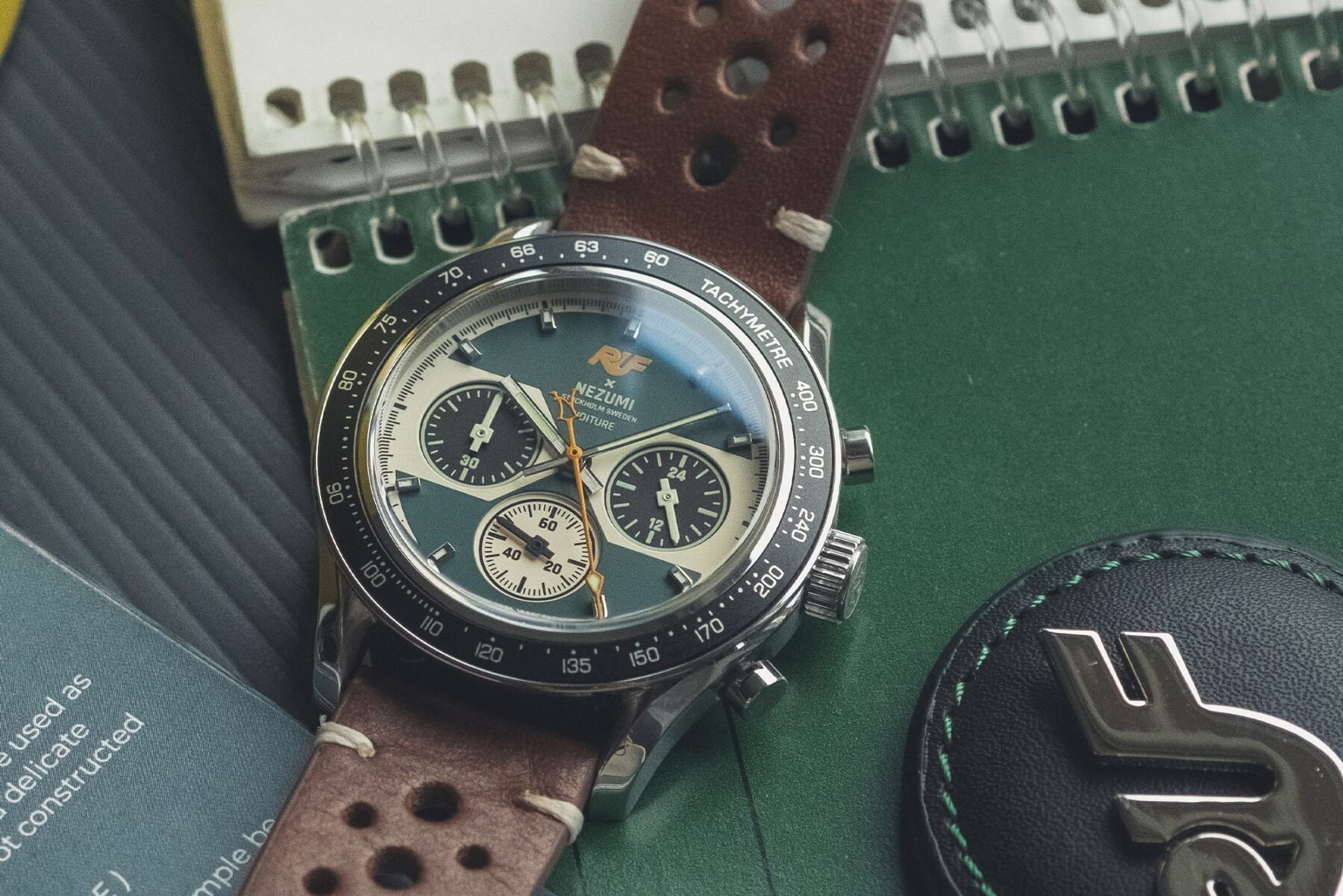 Nezumi × RUF Voiture chronograph watch
Much like the cars created by RUF, the NEZUMI × RUF Voiture Chronograph is much more than the sum of its parts. RUF Automobile started out in 1939 when Alois Ruf Sr. established a service garage and tour company in Pfaffenhausen, Germany. Mr. Ruf Sr. even built one of the company buses himself. During one of his many bus tours, Mr. Ruf Sr. witnessed a Porsche 356 crash. As a good citizen, he helped the driver and offered to repair the car. The experience ignited a passion for Porsche, and the repair project would go on to become the first Porsche that the Ruf family would own.
…visual charm of a sweeping chronograph hand…
The connection between watches and cars goes beyond a shared philosophy — it is artistic as well. The efficient interaction of parts and the emotions they drive is what motivates the horologist and mechanic alike. It is also what motivates the user – the driver or the watch wearer. This mantra led to the use of the reliable and highly-efficient Seiko VK63 mecha-quartz hybrid movement. This movement offers the visual charm of a sweeping chronograph hand, with the reliability and accuracy of a quartz movement.
Made in Germany, the Nezumi × Ruf Voiture chronograph, ref. vq2s.901 is limited and individually numbered to just 200 pieces. You can sign up to Nezumi's mailing list to stay in the loop and be the first to know when the watch is released – take a look here.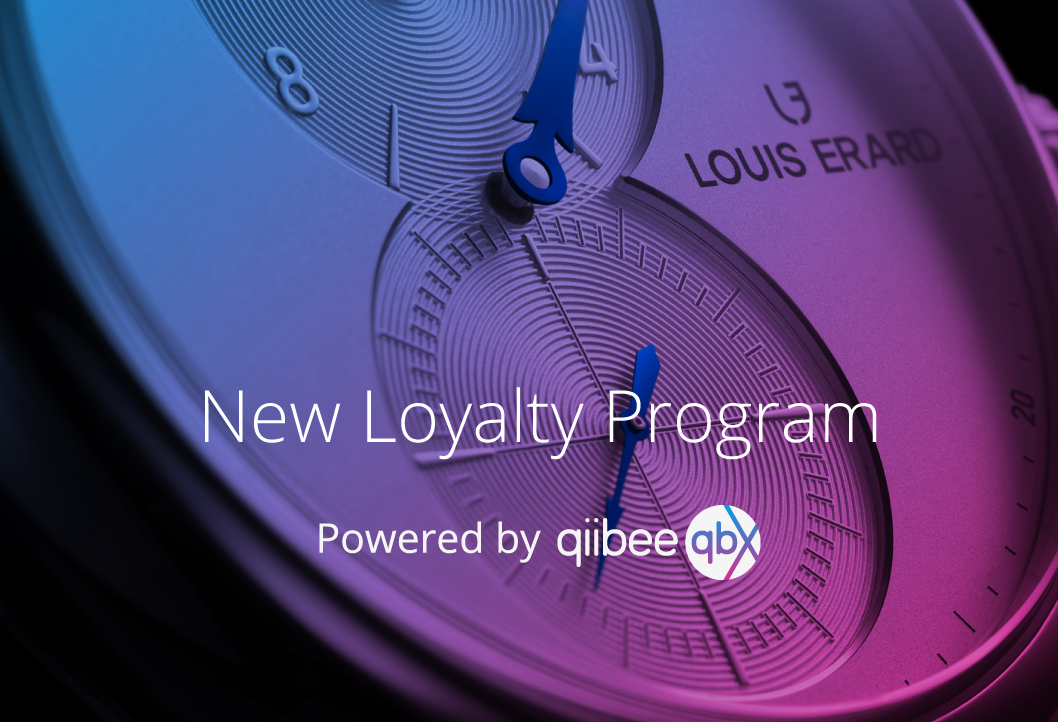 Louis Erard watches loyalty program
Louis Erard makes some pretty cool watches, that's for sure. A personal favorite of mine was the recent collaboration with Swiss independent watchmaker Vianney Halter. If you were stuck on the fence as to which new Louis Erard model you wanted to add to your collection, that waiting may have just paid off. The brand has just released details of a new loyalty scheme. For every purchase made at louiserard.com you will earn Louis Erard Points.
…a nice added extra incentive.
As the old saying goes, "points mean prizes". Well, indeed that is the case. You can trade your Louis Erard Points in for a range of different things, including discounts on future purchases, frequent flyer miles, and more. This is a nice added extra incentive for Louis Erard fans. Now, I wonder how many I'll get for the Vianney Halter collab…
Find out more on Louis Erard's website.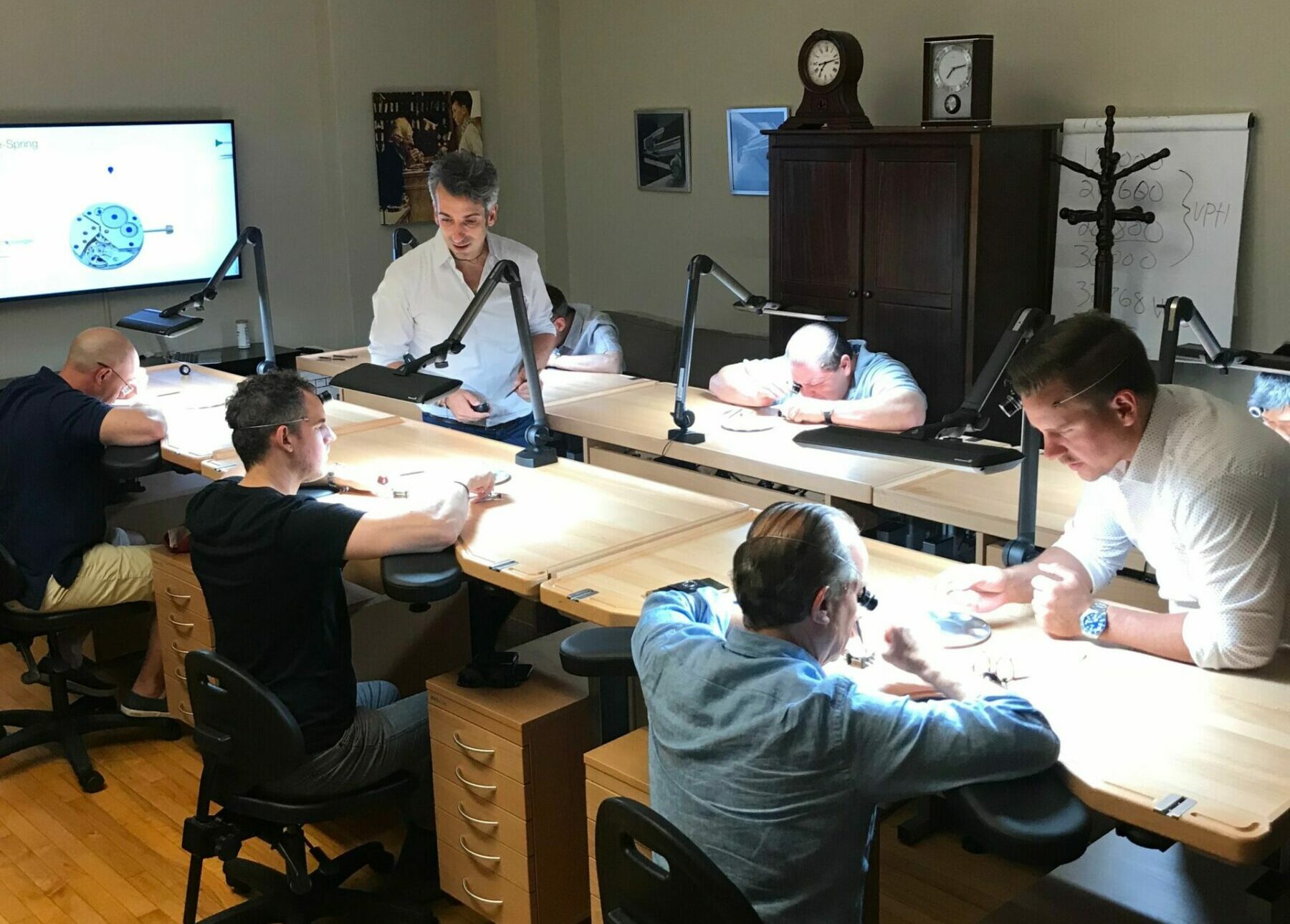 HSNY launches scholarships for Black and Jewish watchmakers
Time does not discriminate, but Black and Jewish watchmakers are underrepresented both in the historic and modern watchmaking industries. If I ask you to think of your favorite watchmaker from history, the chances are that they're neither Black nor Jewish. The goal of the HSNY Benjamin Banneker Scholarship for Black Watchmaking Students and the Oscar Waldan Scholarship for Jewish Watchmaking Students is to encourage a stronger and more diverse industry with a broad range of backgrounds and experiences and, in turn, advance the art and science of horology.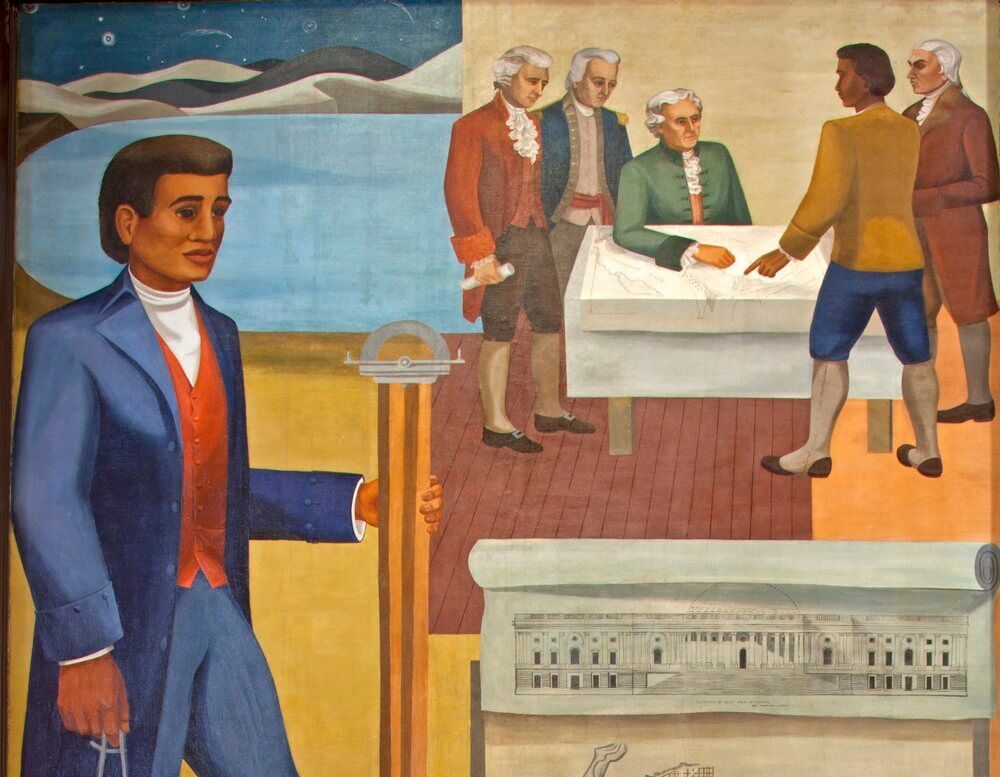 Benjamin Banneker
Benjamin Banneker (1731-1806) was a renaissance man of many talents: a self-taught mathematician, astronomer, and horologist. Banneker was credited with building one of the first wooden mechanical clocks in North America in 1753. Modeled after an imported pocket watch that he disassembled and studied, the hour-striking clock kept precise time and ran for 50 years before it was unfortunately destroyed in a fire.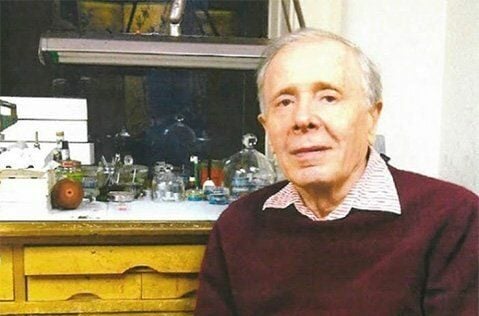 Oscar Waldan
Oscar Waldan was a Polish-born Jewish watchmaker. He learned the basics of watchmaking during his imprisonment in the Buchenwald Concentration Camp during World War II, where he befriended a watchmaker in the camp. Waldan's friend took him on as his apprentice and taught him the skills that ultimately saved his life. Upon liberation of the camp and the end of the Second World War, Waldan continued to pursue a life of horology with training in Switzerland and Germany.
The application period for the Benjamin Banneker Scholarship and the Oscar Waldan Scholarship is January 1 to March 1 of every year. With the deadline just over two months away, all eligible candidates should prepare their applications soon!