Three Vintage Horological Icons Under €10K — Patek Philippe, Omega, And Jaeger-LeCoultre
A guest contribution from Philip Blumer
When people start getting into the rabbit hole of watch collecting, sooner or later, vintage watches will come up. Yes, vintage watches are no secret anymore like they were perhaps a decade ago. Many horological icons — particularly from a well-known brand with a crown as its logo — have increased to astronomical prices. While there is certainly still value in the vintage department when speaking of Rolex (four- or five-digit-reference Datejusts come to mind), I will avoid this category of timepieces in this article altogether. Instead, we will speak of the sleepers that you can purchase for prices I would still consider a steal in today's collector's climate. These are three vintage horological icons that you can still find for less than €10K today!
Omega Seamaster ref. 165.011 in stainless steel — €700–1500
The first timepiece we will be looking at is the Omega Seamaster ref. 165.011. It's definitely no secret that vintage Omega Seamasters are the kings when it comes to great value for money from a renowned brand. I picked the 165.011 because this model epitomizes what makes these Omegas such great all-around watches by today's and yesteryear's standards. It's one of those watches that, no matter how much time passes, will always be proportionally brilliant, endlessly versatile, and great at accommodating all kinds of strap colors and styles. I've chosen stainless steel for versatility and longevity as gold plating can begin to fade as decades go by.
While Chrono24 has plenty of vintage Omega Seamasters, I would urge you to check your local online market as well. There are plenty of private sellers that are trying to move theirs, and finding one in good condition or with an evenly distributed patina won't be too hard. Pro tip: don't worry if the crystal looks scratched to death or if the strap looks like it's hosting a city of bacteria. Restoring the Plexi crystal is simple with some Polywatch, and if it has cracks, you can replace it for a negligible amount of money.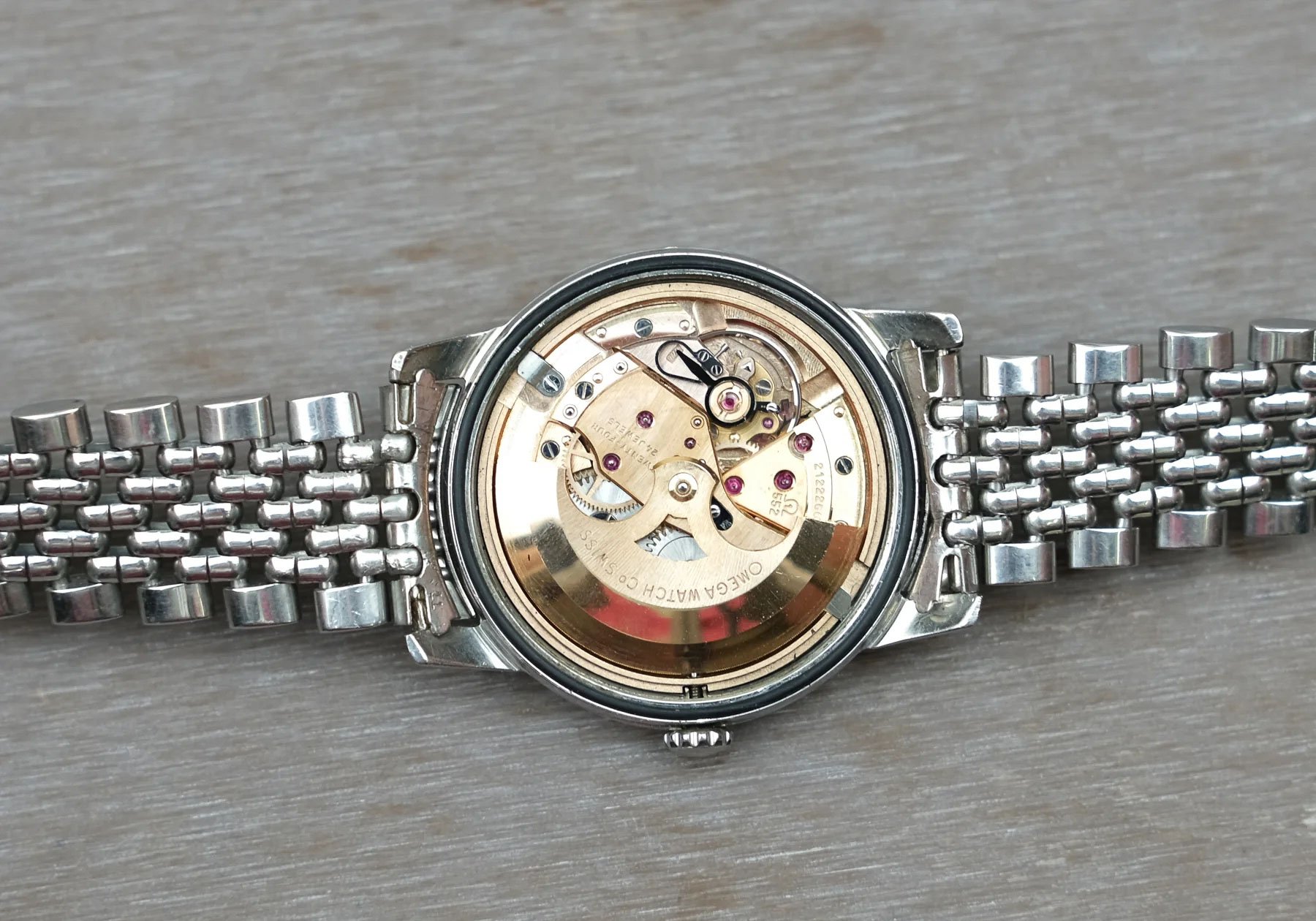 You can find fantastic leather straps from a plethora of brands, including those on offer at the Fratello Shop. Fixing these two aesthetic issues will make for a night-and-day change for your watch. I'd prefer not to have the case polished as I find the scratches to be part of the story. Either way, you can have your watchmaker give it a polish if you want it to look fresh. I would just suggest going lightly, though, so that the case can stay sharp and true to its original design.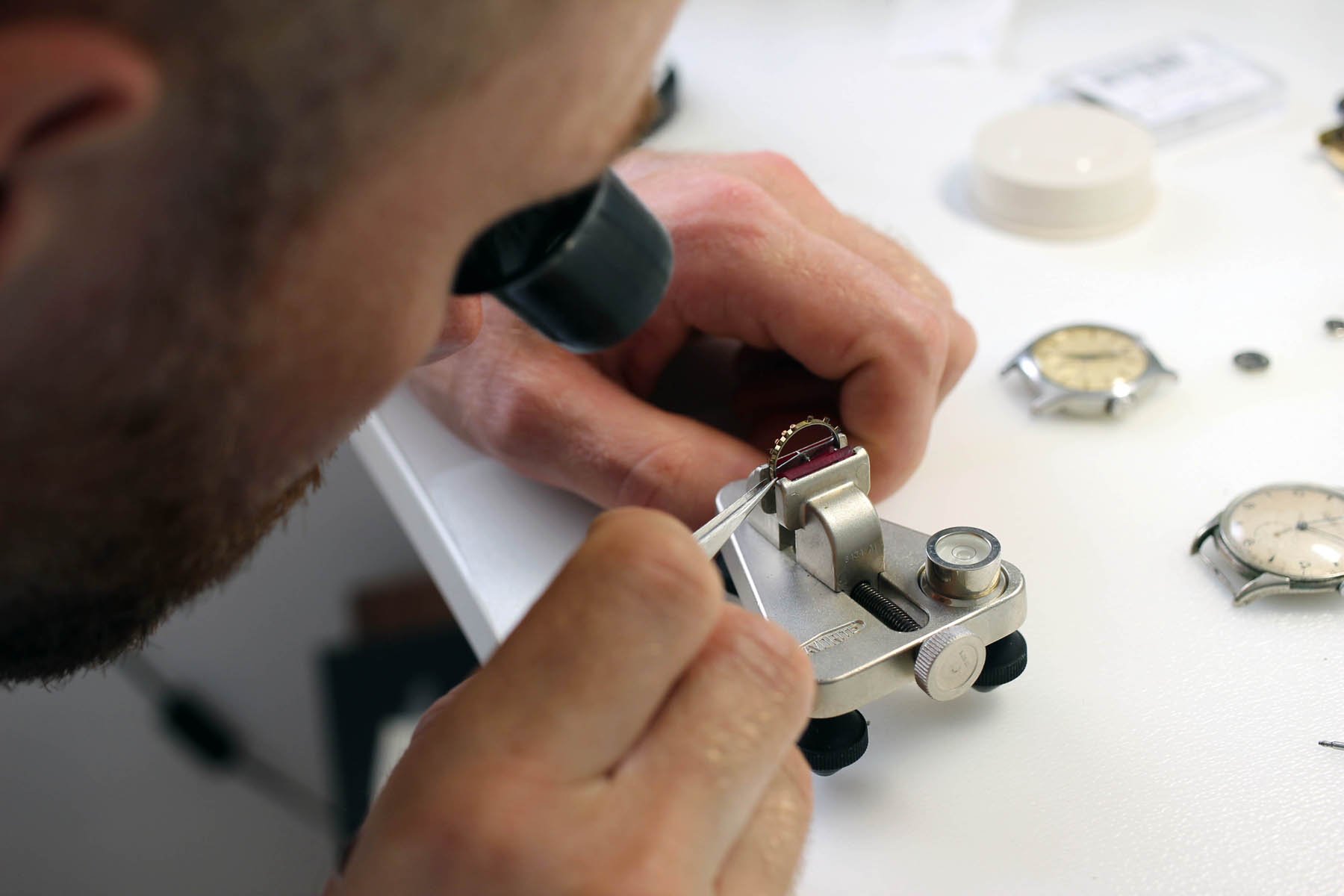 On serviceability
When exploring vintage watches, one should keep serviceability in mind. This reference of Seamaster uses an automatic caliber 552, which experienced watchmakers can easily service. This is not only due to the movement's no-nonsense architecture but also due to an abundance of available parts. Thanks to this Seamaster's ever-classic looks and the lack of headaches (or wallet-aches) when servicing down the line, one wouldn't be wrong to assume this is a very "beginner-friendly" vintage watch to get into. A Seamaster like this will easily outlast us and generations after us, putting it comfortably into the first entry of this article.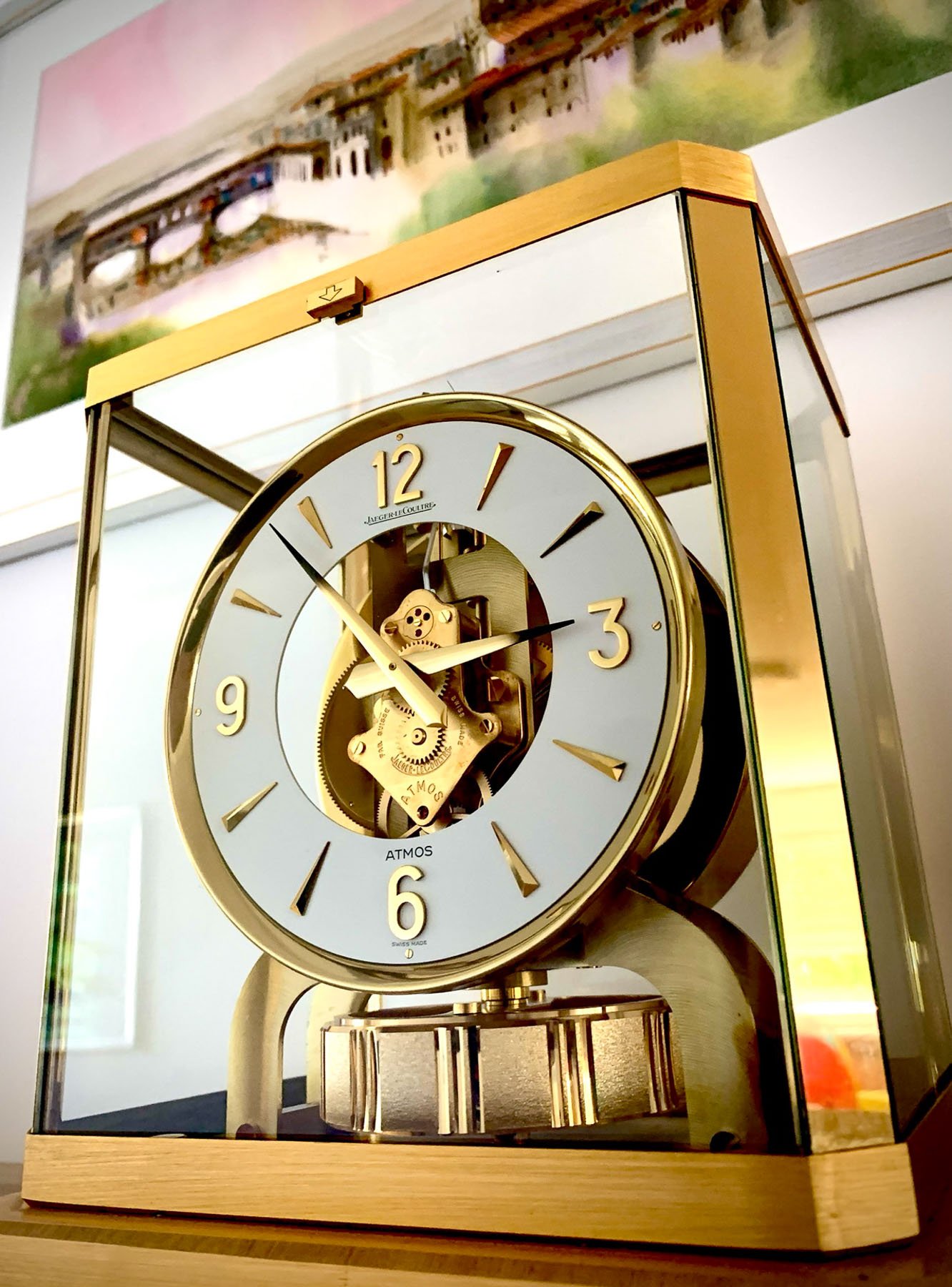 Jaeger-LeCoultre Atmos 528 — €2,500
You may have noticed that I didn't title this article "Three Vintage Wristwatches Under €10K" but chose to use "Horological Icons" instead. This is because two of the three entries aren't wristwatches but different types of timepieces instead, the second being a table clock.
When speaking of the most iconic timepiece made by the "watchmaker's watchmaker," everyone will shout "Reverso!" and they wouldn't be wrong. What I would surely consider the brand's second-most iconic timepiece is the Atmos clock. I am a huge fan of these genius pieces of horology. I'm not the type to clutter my living space with too many inanimate objects that are purely for decoration. When it comes to decorating, I consider myself a bit of a minimalist. However, the Jaeger-LeCoultre Atmos displays the time without ever having to be wound and, to no one's surprise, also looks beautiful with its brass case and movement while it's at it.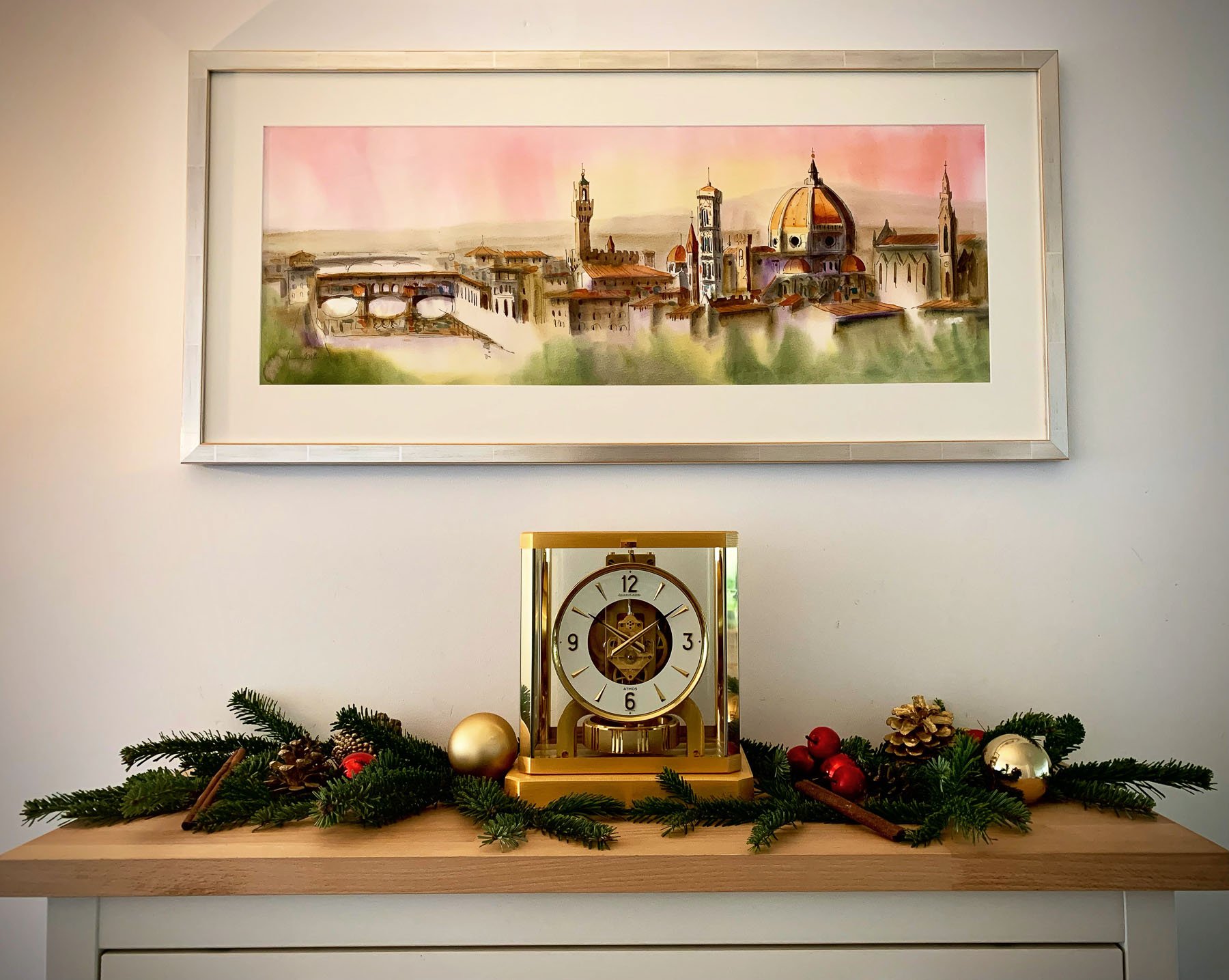 One could write a multiple-article series on how these clocks work. To put it simply, though, the mainspring of the clock winds via fluctuations in temperature, which contract and expand a bellows thanks to a chemical mixture inside a drum at the rear of the clock. The balance wheel, located below the dial and movement, hangs from an extremely fine wire made of a secret alloy that JLC uses. This is all to keep friction as low as possible, thereby ensuring the clock is as energy efficient as it can be. While wristwatch balance wheels typically oscillate between 18,000 and 36,000 times per hour, the JLC Atmos oscillates only 120 times per hour — twice per minute, each time advancing the minute hand by half a minute. A change of just one degree Celsius will charge the movement for 48 hours on the Atmos 528.
A lifetime product
For these reasons, an owner can set a JLC Atmos clock and leave it alone for decades. I purchased my JLC Atmos for CHF 1,000 back in 2019, and it has been running smoothly ever since, with the single "interference" being moving apartments. I bought it from the first owner, who owned it since the early '80s and only serviced it once with JLC back in 2006. It is remarkably easy to find these in pristine condition, mostly because, to ensure they work as intended, owners never need to touch them. Mine stands proudly at the entrance to my apartment so that I can see the time the moment I enter or can confirm my wristwatch is on time before I leave.
A contemporary time-only Atmos retails at CHF 7,500, with complicated ones costing considerably more. At the time of writing this article, vintage models like the reference 528 are available for as little as CHF 2,000. You can find ones that may need a service for even less. A service by JLC can run you up to a grand depending on what processes or repairs the clock requires. However, considering the low price as well as the fact that it will run for decades after service, the Atmos is a force to be reckoned with in the value department!
Patek Philippe Pocket Watch "Chronometro Gondolo & Labouriau"
The last timepiece we will be unpacking is a Patek Philippe pocket watch made for Chronometro Gondolo & Labouriau in pink gold. Looking at the first half of the 20th century will yield plenty of these fascinating pocket watches made for the prominent Rio De Janeiro-based retailer.
Again, like the last entry, this is no wristwatch. This is a pocket watch by none other than arguably the most renowned and venerable watchmaker in the entire industry. I mentioned how the value of a vintage Omega Seamaster was definitely no secret. I would, however, consider Patek Philippe pocket watches hidden gems in the value department of horology because solid gold examples of these are available for as little as CHF 5,000. At the time of writing this, I can find examples with Tiffany signatures, Breguet numerals, or Roman numerals for between 4,000 and 5,000 francs.
This Gondolo & Labouriau pocket watch, made in 1904 and sold in 1905, is one of the most common models you'll find online. It was this line of pocket watches that helped establish Gondolo & Labouriau as the #1 Patek Philippe retailer in the world for decades, with Tiffany & Co. taking a humble #2 position. For reference, this is roughly a third of what a contemporary Rolex Submariner in steel costs on the secondary market, for no less than a beautiful solid gold Patek Philippe timepiece.
The relevance of pocket watches
Before you tell me no one walks around with pocket watches these days, you are absolutely correct. The fact that these are priced so low is surely thanks to the apparent uselessness of a pocket watch in today's age. However, are wristwatches actually so much more useful? Wristwatches are worn and visible at a glance but display no more than our phones do, so they could also be seen as obsolete! Perhaps people's joy when it comes to wristwatches is in part the ability to make our wealth or enthusiasm for watches visible to the outside. Pocket watches are more discreet as there is hardly a reason to use them when out and about. Instead, not unlike the JLC Atmos, I believe that they can be enjoyed in one's home or workspace.
There are plenty of affordable stands for pocket watches that do a great job of displaying these beautiful timepieces. This is a great way to use a Patek Philippe pocket watch, as it keeps it far from harm's way while still displaying the time ever so beautifully. On the subject of serviceability, it must be mentioned that Patek Philippe will service any timepiece the brand has produced since its conception in the mid-19th century. While a service will undoubtedly run you more than an ETA 2824, it is indeed reassuring to know that as long as it was born within the walls of Patek Philippe, it will not be rejected a service. What should also be noted is that Patek Philippe offers the owner an extract from the archives if desired, which is a fun document to have alongside a century-old artifact by the legendary watchmaker.
Final thoughts
These days, wristwatches are the main focus of Patek Philippe, but considering the birth of the Genevese watchmaker was in 1839, this is a relatively new development. I recently got into the deep end of Patek Philippe's history by reading Patek Philippe: The Authorized Biography by Nicholas Foulkes. I then moved on to articles, videos, and podcast episodes by Patek Philippe veterans and founders of Collectability John Reardon and Tania Edwards. This is where I learned so much more about the significance of Patek Philippe pocket watches. To say the brand has a rich history in and around the subject of pocket watches would be a gross understatement, and I highly recommend checking out Collectability's content to learn about this incredible area of Patek Philippe. It is perhaps the last area of the brand where bargains can still be found!
Seeing how prices have developed for certain watches, it's always fun to see what you can buy with X amount of money when looking for serious value. If I had €10,000 to burn, I could buy a single stainless steel watch by a hype brand, or I could buy the three vintage horological icons I mentioned above, each of which is special in a distinct way. One daily vintage wristwatch to wear on my person, a desk clock to have at home, and a pocket watch to display the time on my work desk would be my choice! Given €10K to splurge on vintage watches, what would you be looking at? Let me know in the comments!