#TBT A Minty Tissot 6216-4 With A Wonderfully Aged Lume And Moonwatch Movement
The kind of vintage acquisition that dreams are made of!
Anytime I wear my Tissot 6216-4 and the sun shines onto the dial, I am overwhelmed with the thought that I am gazing down at what is likely the most beautifully aged, untouched dial and hands still around on a watch like this. For today's #TBT I'll be doing a little show and tell with this incredible vintage Tissot chronograph. Time to show off some lume!
If you remember my last year's Christmas #TBT Special about the scarce Alpina 943, you might also remember this Tissot. One day I simply got an email from a Swedish gentleman, who happened to have some vintage watches. There was also a Vulcain Cricket in the batch, another watch I admire. He wasn't a collector, he was just googling some information about a bunch of old watches he got and decided to shoot me a message about the Vulcain Cricket. He asked me if I wanted to buy it.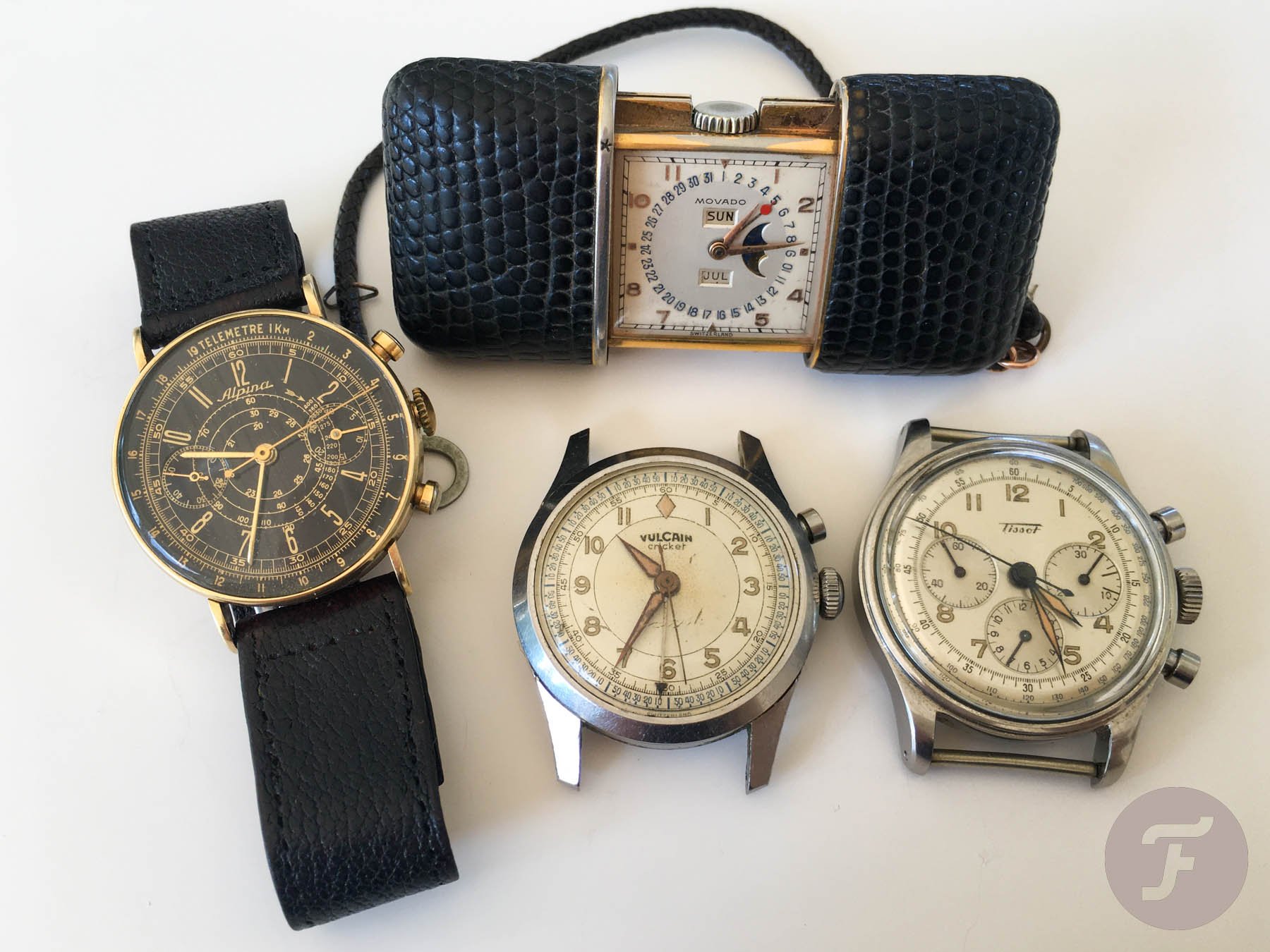 Picture of the year
This is the picture from Magnus that landed in my inbox. I don't know about you, but I don't get emails like that often. I bet you can imagine how surprised I was to see quite an exquisite selection of vintage watches branded Movado, Tissot, Vulcain, and Alpina. As much as I was charmed by the Vulcain, I made a proposal for the other two wristwatches. It took some time, but we finally agreed on a price and I was looking forward to seeing them all.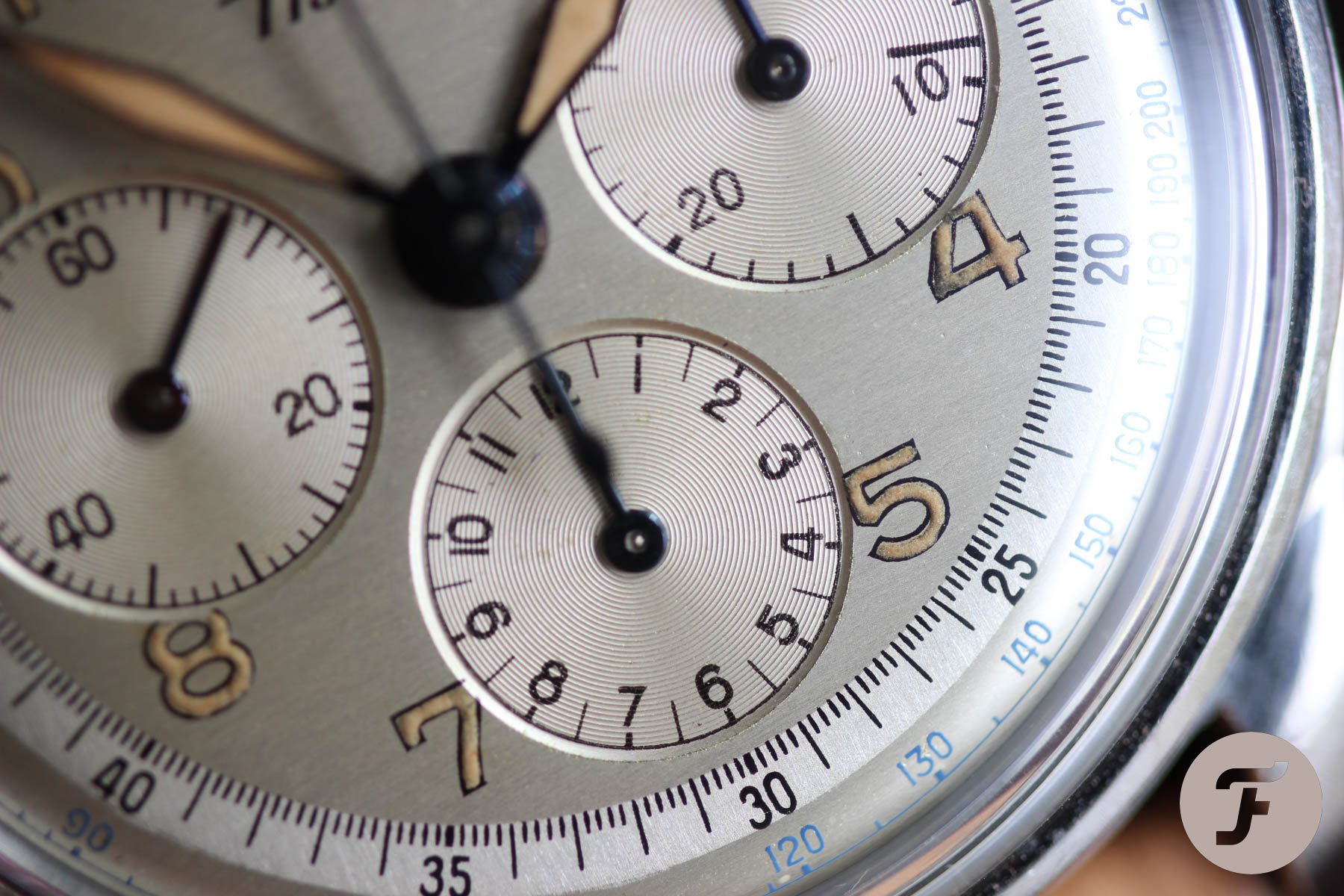 Tissot 6216-4
When I unboxed them, each one fascinated me in its own way. The Tissot 6216-4 stunned me with the pristine beauty of its dial. We are looking here at a seventy-plus-year-old watch with rich lume. If you recall images of 1940s Tissot chronographs, you know it's not usual to find lume in such preserved quality. It is often darker like it was washed in a muddy splash. If not scattered or completely ripped off.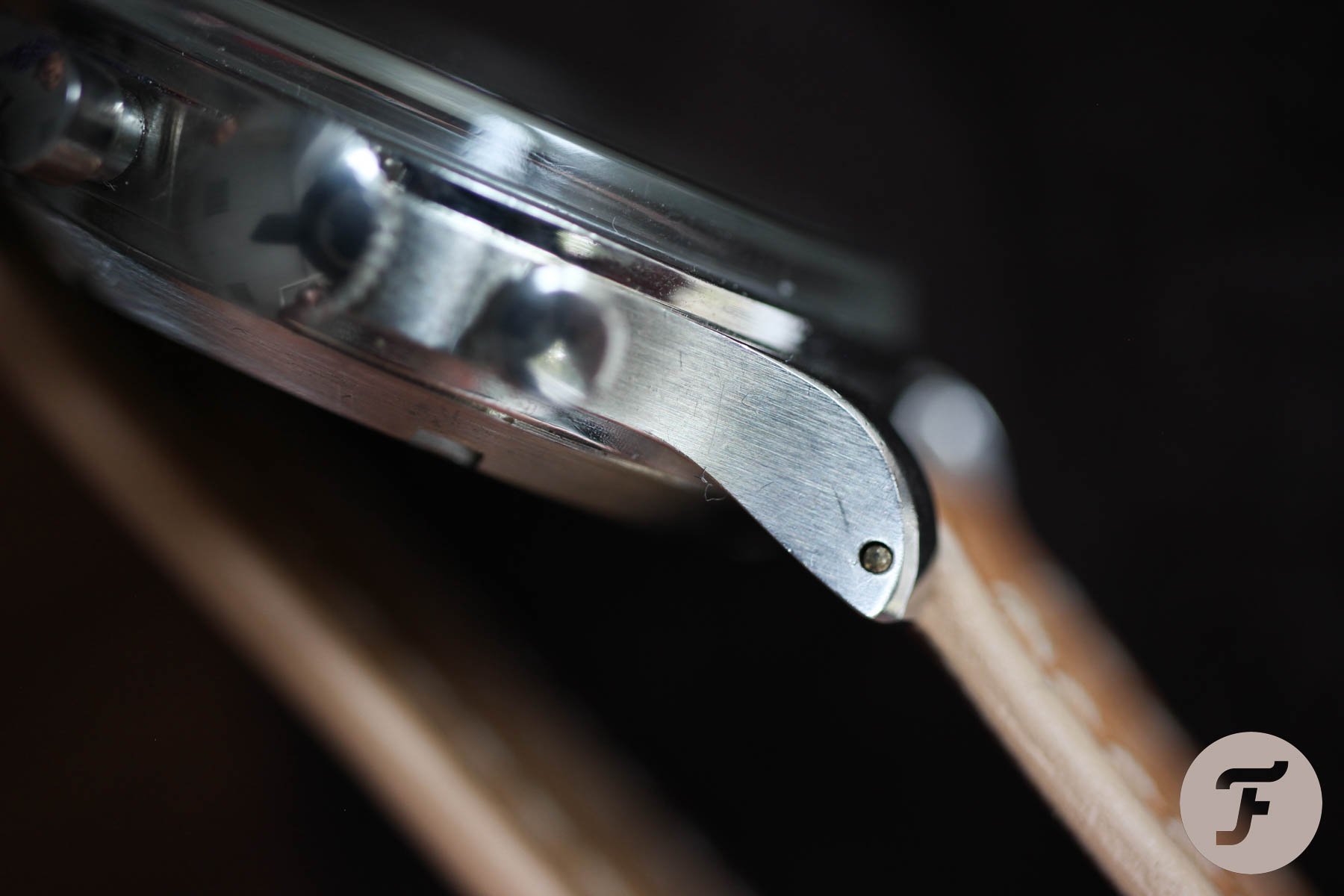 This one managed to fly (or most probably sleep) through the years with glory and it has kept all the thick toothpaste-like mass perfectly squeezed into its printed borders. If you compare lume application precision on the Tissot to a Breitling Navitimer or some Gallet watches, you might feel all the others did it while having a party.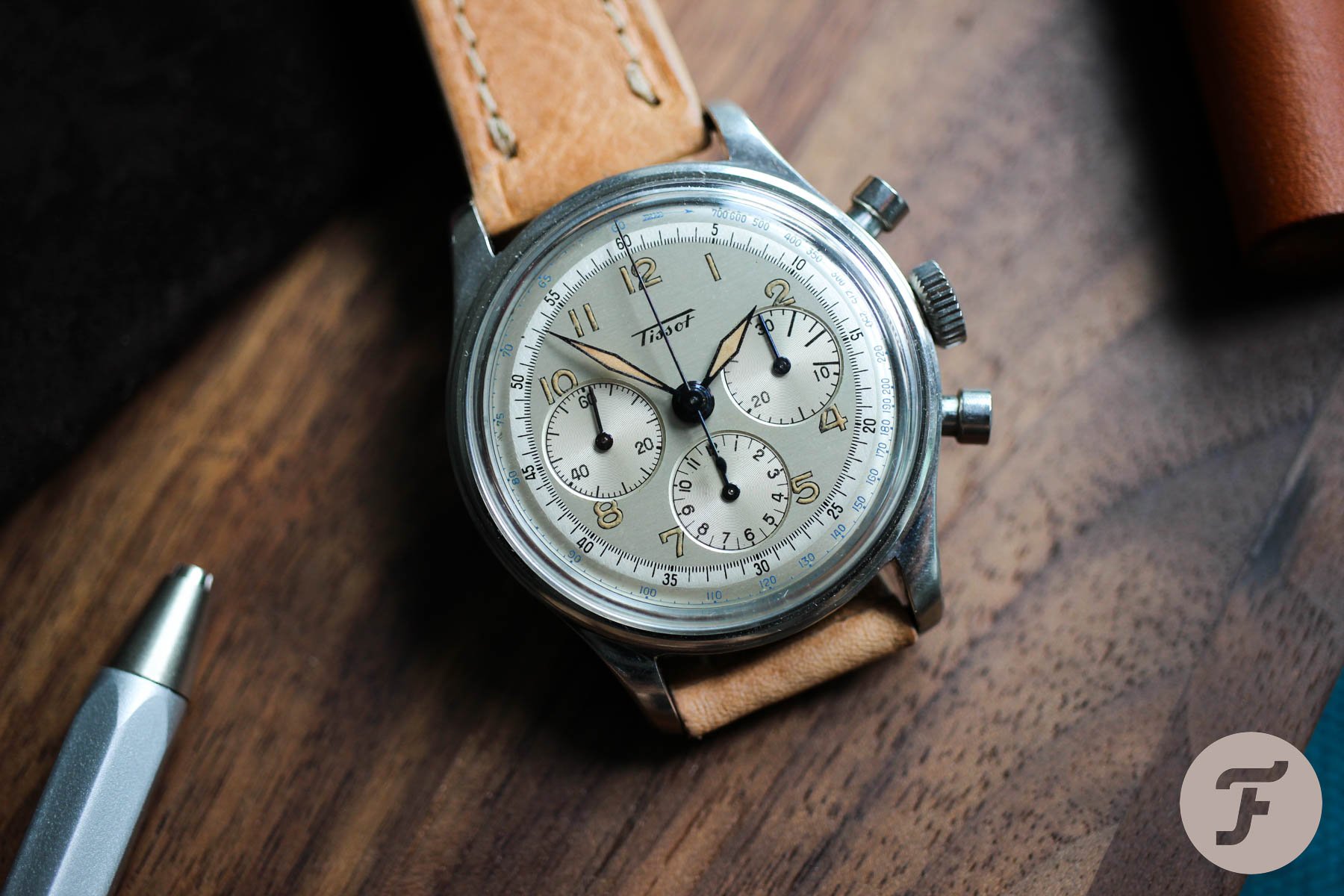 The biggest bonus is the fact that the lume aged into such captivating light orange tones that is consistent all over the dial and even the hands. Such a generous lume application often starts to "rot" here and there where it touches the metal. Not here, not today. Not a single dirty stain in sight, which suggests that the watch was well kept from moisture.

Best of the 1940s
I often share and discuss all my Tissot finds, potential acquisitions, or other interesting Tissot pieces with my watch friend and devoted Tissot collector. Vitezi builds his own archive and he always has answers ready. "The 6216 family had a number of dial variations, but one thing they all had in common was a waterproof screw-back case. Tissot scholars believe the 6216 entered production around 1945 and lasted into the early 1950s," Vitezi explains. A water-resistant case back was the feature that differentiated the 6216 from the sibling ref. 6215. Besides the catalog shot from 1945 showing Tissot 6216, Vitezi also sent me a picture of an old ad with a 6216 as the hero watch. The sketch depicting two cross-country skiiers confirms the sporty aspiration for the Tissot ref. 6216.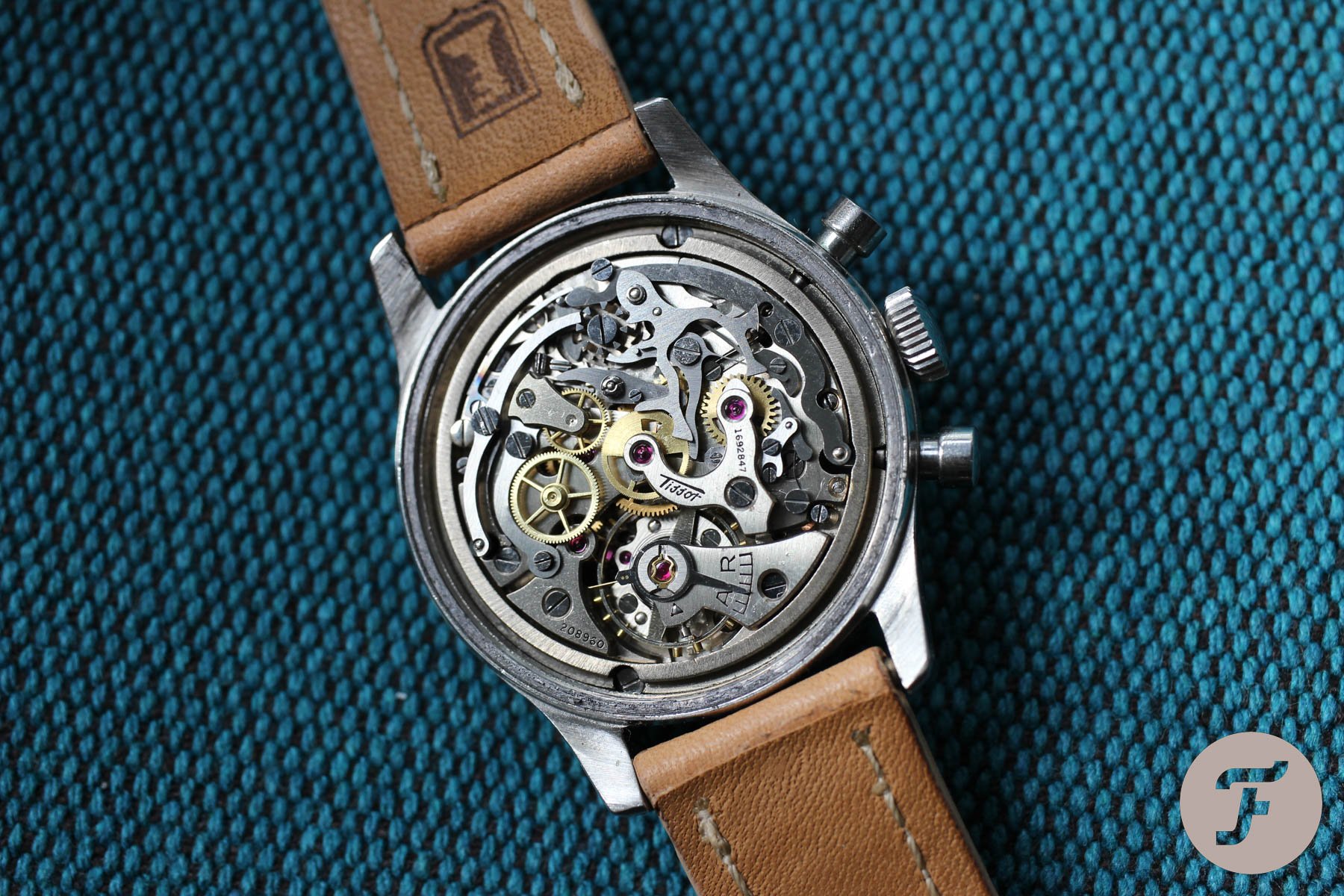 Moonwatch Movement
The Tissot 6216 is powered by the C27.4H caliber (later -41H with the addition of Incabloc) caliber, whose production began in 1942 and ended around 1947. It seems that the production of the 6216 coasted into the 1950s, using movements from the late 1940s. "The 6216 itself had case references from 6216-2 to 6216-8," says Vitezi. Most 6216-5 seem to have a black dial, and the ref 6216-8 has teardrop indexes. But I tell you, if I had the option to choose any, I would stick to what I have. "There may have been a 6216-1 but I have never seen one," Vitezi concludes.
If a Moonwatch caliber Omega 321 is out of your reach price-wise, you should look around for the Tissot 6216. Its caliber C27.4(1) is none other than the legendary Speedmaster movement without the galvanically applied copper on some of its parts.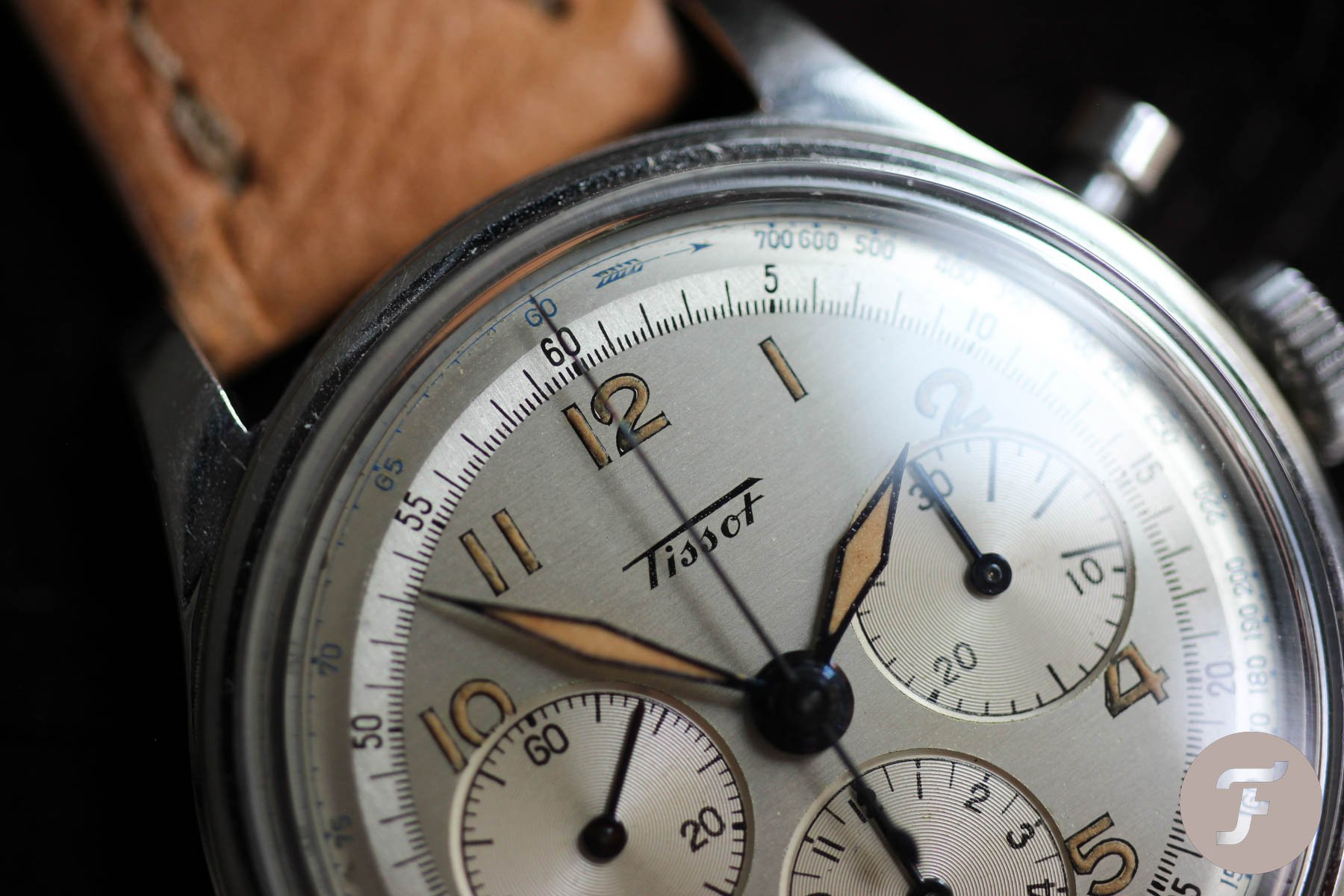 Delicate surgery
Before I could fully enjoy the watch, it had to undergo full service with a small surgery. The chronograph was not resetting, so that was probably the reason why it sat in a drawer for decades. My watchmaker didn't have the lever that resets the hour counter. But when he saw that dial beauty, he did what many watchmakers don't like to do. To manufacture hard-to-get parts. I am really thankful that my watchmaker is such an enthusiast and doesn't get scared if he needs to manufacture an exact copy of a broken part on his old machines.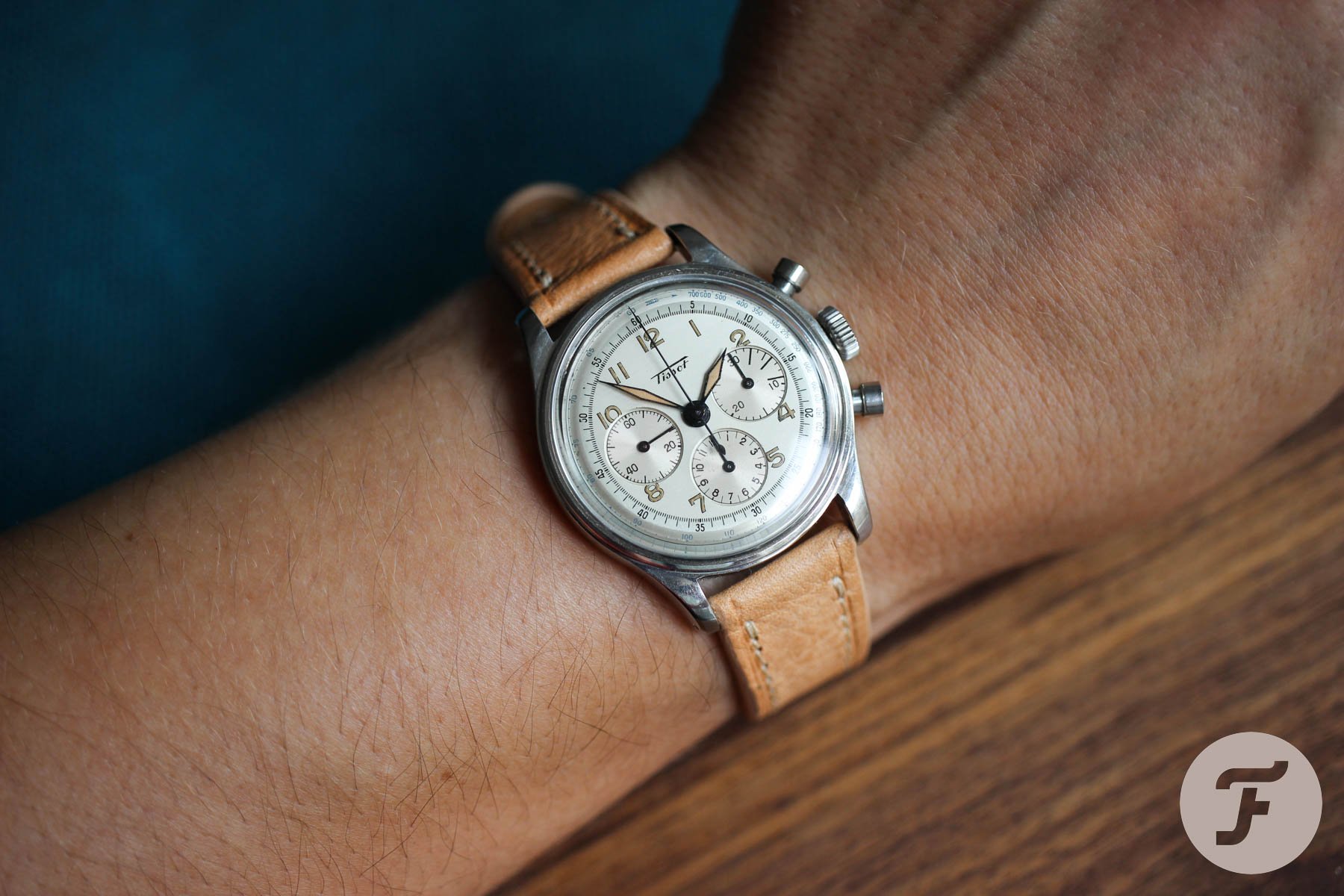 Wrist time with the Tissot 6216
It looks special and it feels special. If you look at how full and tidy the dial is, it will be hard to believe it's only 35mm in diameter. The original plexiglass crystal plays an important role in dial legibility as it provides a perfect view of the only blue detail on the dial. A tachymeter scale printing almost at the edge of the dial. One detail I like in particular is the contrast of the horizontal brushing on most of the dial with the vertical brushing under the minute track. The result? If you look at the wrist shot above, the dial appears to be monotone. Quite a unique view, as most of the time my Tissot 6216-4 comes as a duotone.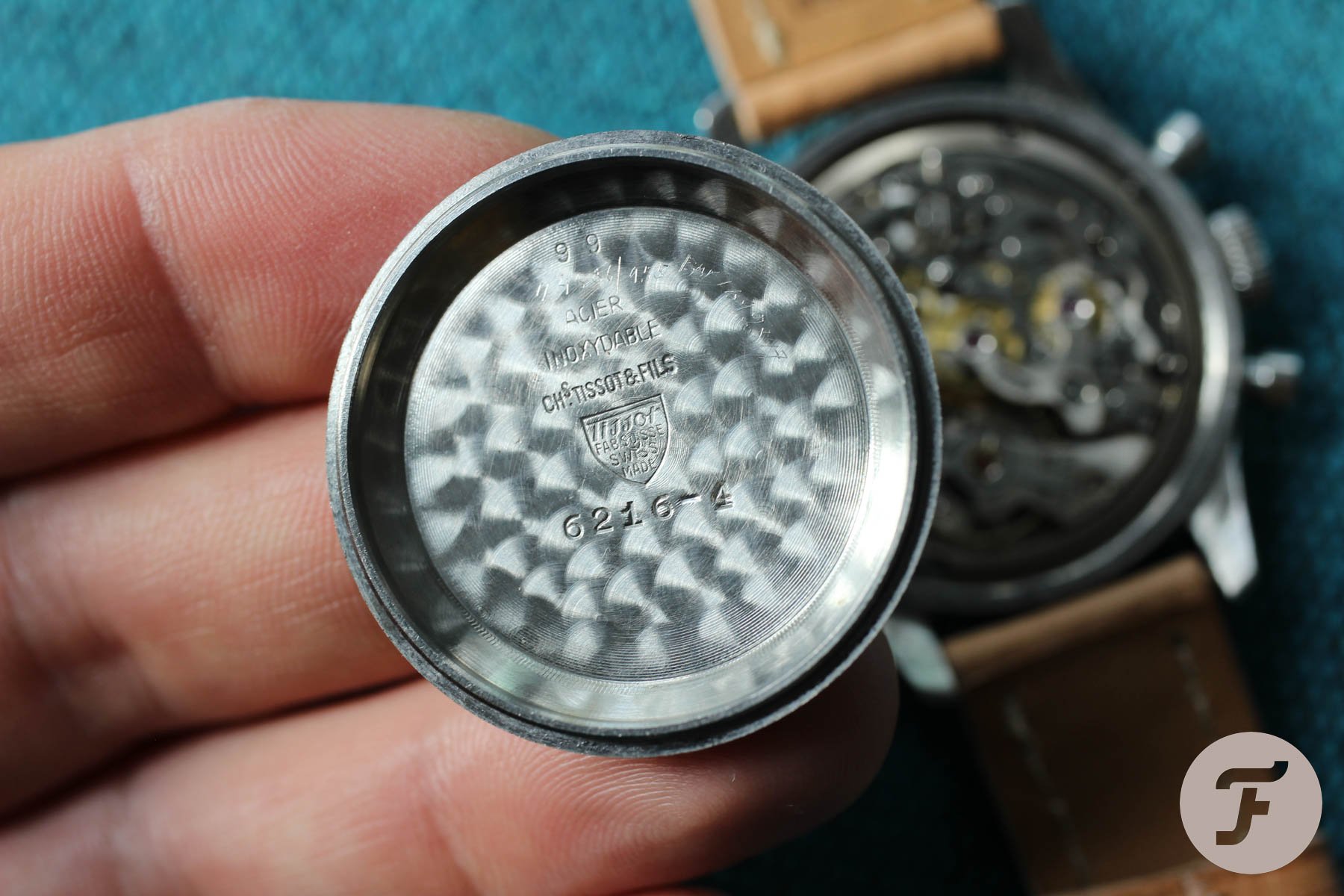 Last thoughts
Vintage watches change hands a lot. To find a sought-after watch from an original owner is getting tougher every day. This time I was happy. The original owner, Yan Peter W., whose name is engraved on the case back alongside his phone number, was quite a character. He had a porcelain shop and supplied porcelain goods to pubs and restaurants. The seller knew him since his childhood and said that he traveled the world and collected everything from coins and stamps to porcelain. He died in 2008, but his watch makes me think of him every day that I reach for it. And I like daydreaming about where else Yan Peter traveled with this Tissot 6216-4 on his wrist. Happy hunting!