Top Four Unaffiliated Watch And Car Deals That Could Exist (But Don't)
I create my fantasy watch and car brand collaborations that would be cool to see
Last time out, I gave you a breakdown of all the watch and F1 team partnerships for the 2021 season. In the closing statement, I pondered the possibilities of Omega becoming an official partner of the sport for the first time. That's unlikely to happen with Rolex as the official timekeeper. But it made my imagination run wild with other possible tie-ins between carmakers and watch brands. My list today looks at a fantastical selection of collabs. These do not necessarily relate to motorsport, and some only tie a specific watch to a car model.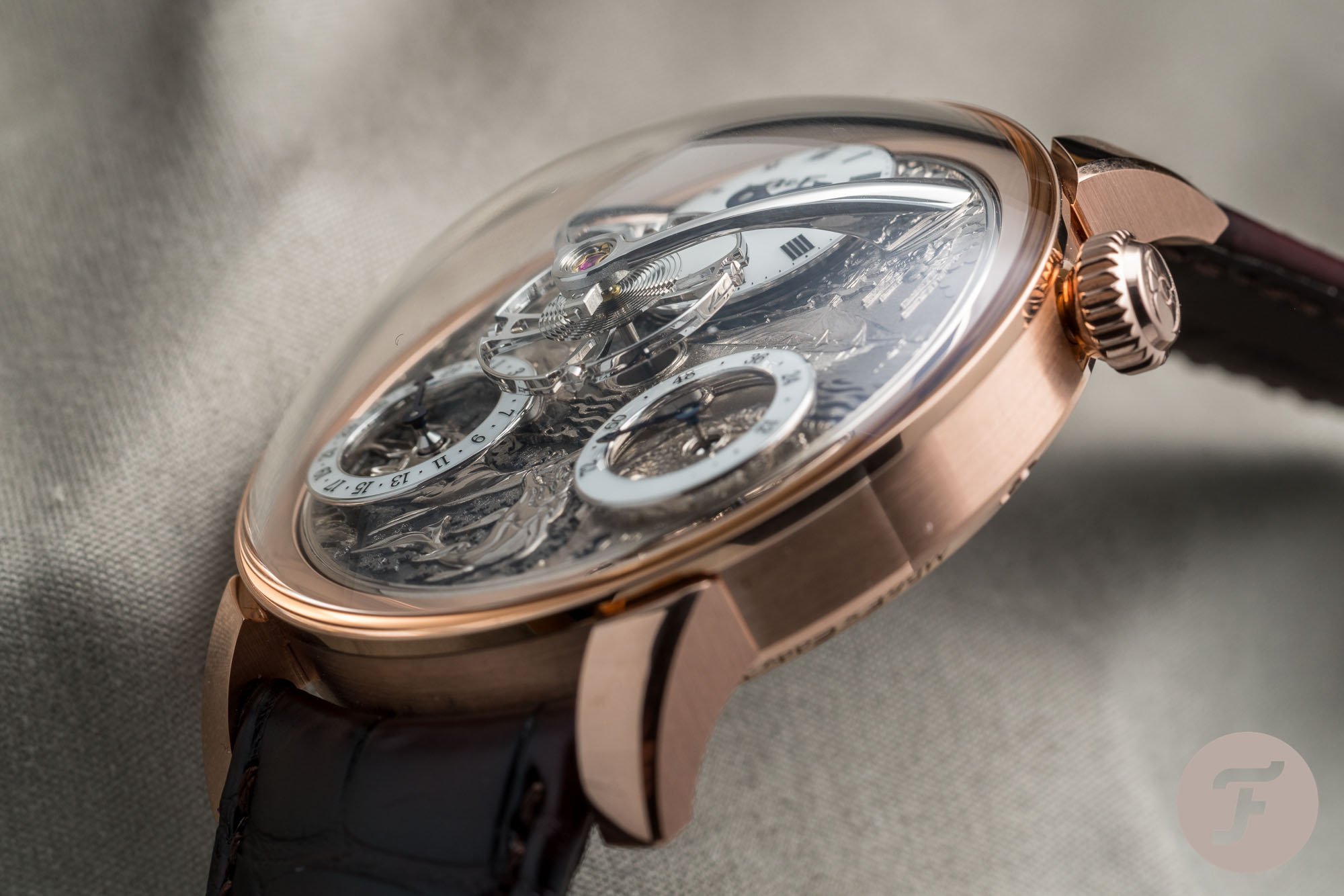 We often dismiss it or lie to ourselves about how much we are driven by marketing. Watch aficionados especially resent the marketing tactics of our favorite traditional watch brands and the ambassadors they choose. Take, for example, the collaboration of Lady Gaga and David Beckham with outdoor brand Tudor. Tudor received a wave of criticism for losing focus on real people. However, you can't deny the effectiveness. For buyers beyond our enthusiast niche, seeing David Beckham sporting a cool watch on a billboard is a strong influence. Perhaps enough to convince them to walk into a jeweler to ask for that exact piece.
…the same mentality.
The commercial appeal for these Grande Maisons to unite with people of influence or other industries is too strong to ignore. But any brand must align its products with industries that share the same mentality. Cars and watches have had many historical partnerships, from TAG Heuer and McLaren to Breitling and Bentley. However, corporate collaborations aside, this list compiles my fantasy watch and car deals that I believe complement each other or share a similar origin.
Rolex Cosmograph Daytona × Porsche 911 Carrera
First up is a bit of an obvious one. The Porsche 911 Carrera and Rolex Cosmograph Daytona were both born in the same year — 1963. In addition to this, the sports car and driving watch shared a shaky start with limited success in the early days. As the years rolled on, they gradually grew an appreciation from collectors despite the core design remaining essentially unchanged. Vintage 911s and vintage Daytonas in pristine condition garner incredible auction prices with no sight of coming down anytime soon.
Modern iterations such as the Rolex Daytona with Cerachrom bezel and track-ready GT3 RS are almost impossible to acquire. The only glimmer of hope would be having a loyal custom with a dealer or being willing to pay over sticker price on the secondary/gray market. The Porsche 911 and the Rolex Daytona fans are equaled by the detractors who say the Daytona has illegible sub-dials and the 911 has too much understeer. However, the legacy remains and the demand will surely never dwindle.
Rolex Submariner × BMW M3
The Rolex Submariner is possibly the most well-known and influential watch from the twentieth century. The BMW M3 perhaps shares the same legacy in the car world. But where I see the proportion of the similarities is the comparative clinical brilliance. Both watch and car are trailblazers of technical innovation and have a penchant for perfection while continuing a storied legacy.
However, in their monochromatic guises, I feel they don't offer the charisma that other more exotic watches and cars provide. They're both fantastic in their respective fields and excel in any scenario. But I wonder if someday an owner looks at their parked M3, then at the Sub on the wrist, and yearns for more…pizzazz.
Vintage Patek Philippe × Classic Ferrari
Richard Mille sponsors the Scuderia Ferrari Formula One team. For me, though, the classic cars of Ferrari have a different personality and have more in association with a watch brand you'll never see on the side of a race car — Patek Philippe. Specifically, vintage Patek Philippe. These watches were hand finished with subtle yet defined lines that formed elegant case shapes.
The aluminum bodies of classic Ferraris were also hand-beaten with a deft touch over a wooden or steel frame with similar due care. The watch and carmakers did not strive for high performance in both cases, yet forging sleek shapes by hand from raw materials bred iconic designs. I can also picture a svelte gentleman exiting his classic Ferrari by the Riviera and suavely checking the time with his vintage Patek Philippe — parfait.
MB&F × Pagani
When looking at independents, MB&F are up in the high echelons of the watch world. Seemingly in a short amount of time, Max Büsser and his friends have created objects of desire that appeal to the child in people's hearts. The same can be said for relatively young Italian/Argentinian carmaker Pagani. Pagani specializes in hypercars that resemble fighter jets and spaceships, emphasizing over-engineering, even on the simplest of elements.
The gear linkage, for example, is typically hidden in most cars by leather and plastic molds. In the Huayra, the link from the gearbox to the shifter is left exposed to demonstrate the engineering prowess labored by Pagani. MB&F also revels in this ethos by creating beautifully sculptured mechanical works of art that are no more proficient at telling the time. Yet, the process of doing so is a joyful reminder not to take life too seriously.
What are some of your fantasy watch and car parallels?