Photo Report: Jean-Claude Biver Retrospective at PHILLIPS PERPETUAL
PHILLIPS PERPETUAL presents a retrospective look at Jean-Claude Biver's career, collection, and contribution to the world of horology.
Jean-Claude Biver is a living legend and has been a purveyor of high-end watches since he was 18. His passion for watches stems from his childhood joy of steam machines and mechanical objects. In bustling West London, PHILLIPS PERPETUAL hosted a collection of Jean-Claude Biver's treasured collection of watches. During the evening, Biver divulged his story on his rise to the Head of the LVMH Watch Division.
Spear-heading the marketing for the Royal Oak soon after its launch, Jean-Claude left Audemars Piguet for Omega. Appreciating the art of watch-making from AP and understanding the business at Omega gave him the great impetus to purchase the fledgling Blancpain brand. In a short time, he turned a 22,000 CHF investment into a 60million CHF buyout from the SWATCH Group.
Baselworld Brilliance
Biver turned up to his first Baselworld representing the newly invigorated Blancpain with only one watch. And even then, the watch was not displayed in the booth window. Instead, the booth was plastered with the historic Blancpain logo, encouraging guests to poke their heads inside to see what it was all about. His ploy worked. As word spread, it created a tremendous buzz within the media and trade circles. This drew the ire of the Baselworld chiefs who insisted watches must be displayed to secure a booth. Otherwise, the brand would not be welcome for the following year's fair. Funny how things change.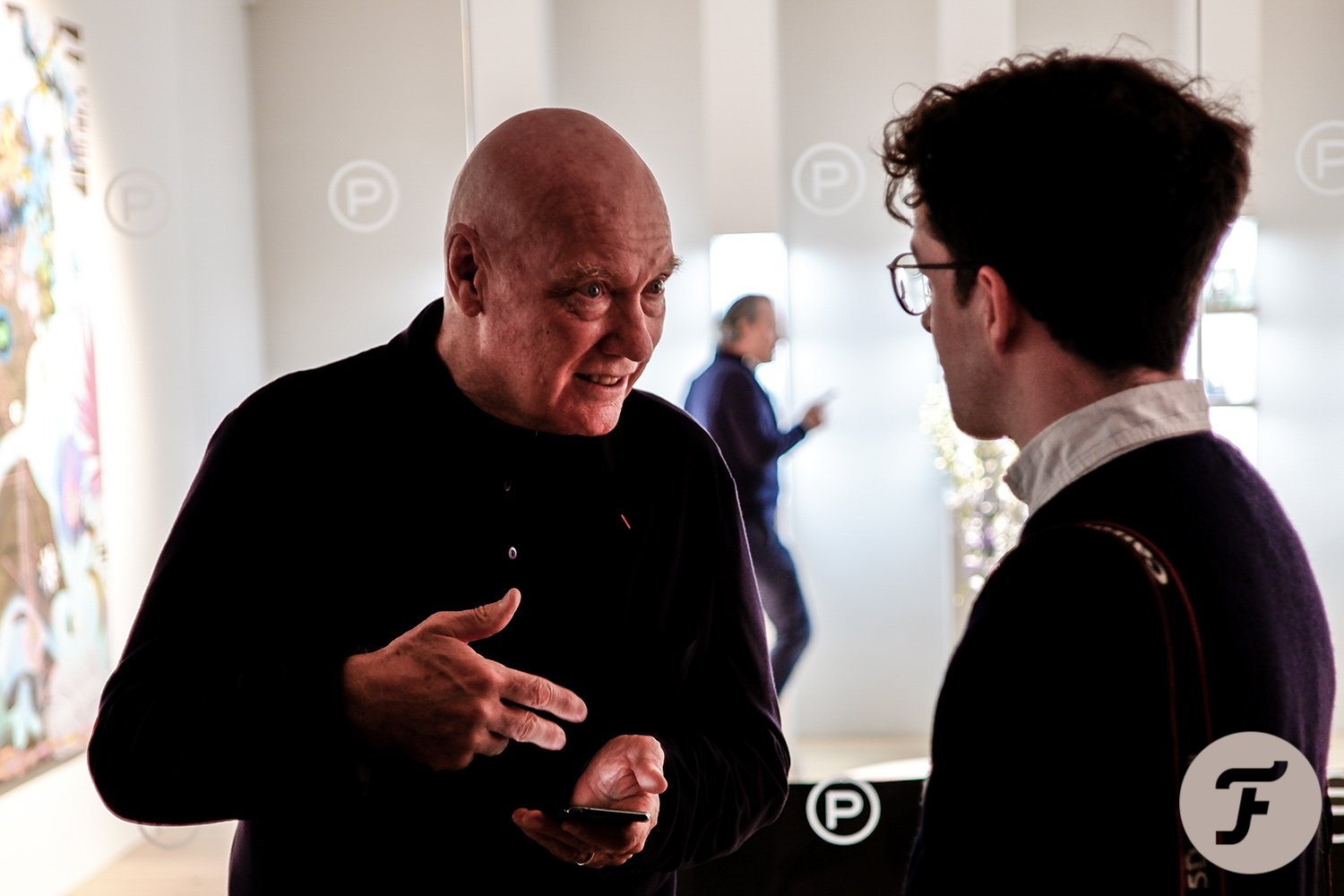 Not to be outdone, Biver staged a smash and grab by breaking the glass displays around the booth and leaving empty watch cabinets. Clearly, he did this to simulate that the watches had been stolen and could not be displayed. This rule-breaking attitude persisted into his next venture at Hublot. The 1980s brand was struggling to capture the hearts and minds of the consumers. At the height of the quartz crisis, and with reasonably uninspired designs, Jean-Claude Biver certainly injected some much-needed energy into Hublot and made a significant impact with the Big Bang. I've said before here, that the Big Bang epitomizes the spirit of watches from the 2000s and is responsible for bringing a new clientele to watch collecting.
Head of watches
Soon after, Hublot was absorbed into LVMH, where Biver became head of watches. A few health concerns led to a soft retirement in 2018. Since then, Biver has taken a more relaxed approach, quietly assuming the role of Non-Executive President within the LVMH watch division. Jean-Claude Biver left his mark on LVMH, particularly Hublot. His personal mantra of "Share. Respect. Forgive." still echoes through the corridors of LVMH brand HQs around the world.
For Respect, Biver not only ensured a gender-equal workplace and pay, for him that was easy at Hublot. But he also provided a kindergarten for mothers to work flexibly with children and maintain a great family balance.
Auction News
Additionally, the news came during the event that four Patek Philippe watches in his collection will be up for auction in May. Auction house,  PHILLIPS in association with BACS & RUSSO, will offer the rare and important Patek Philippe wrist-watches as part of their Geneva Watch Auction: XI.
Patek Philippe Ref. 2499 Series 2 Perpetual Calendar Chronograph 1957
Pate Philippe Ref. 1579 Chronograph 1946
Patek Philippe Ref. 96HU Worldtime 1937
Estimate: CHF 300,000 – 600,000
Patek Philippe Ref. 1518 Perpetual Calendar Chronograph 1948
Estimate: CHF 1,200,000 – 2,400,000
Evening with Phillips in London
Now for some photos of the evening. Some of these watches are part of JC Biver's personal collection while others are available to purchase via Phillips Perpetual. Only the 4 Patek Philippe watches above from Biver's collection are up for auction. Check the Phillips site for live updates on the auction and what is for sale.
Follow me on Instagram @benjameshodges